Dropshipping is potentially a high-profit home business that you can pursue without quitting your current job. In this article, we will take a look at the opportunity of dropshipping vitamins on e-commerce marketplaces such as Amazon, eBay and more. You can dropship vitamins on these giant marketplaces without having to worry about driving traffic to your online store.
Why Do People Buy Vitamins?
Vitamins are so important to our health. This is because our bodies cannot function properly without enough vitamins. Vitamin deficiencies often show itself with unpleasant symptoms. The kind that nobody wants to deal with.
It is not always easy to meet our bodies needs when it comes to vitamins. Let`s be honest. Some of us are too busy or unmotivated to have the perfect diet to take enough vitamins from food. Therefore, a lot of people turn to vitamin supplements to make up for it. However, there is a potential problem here.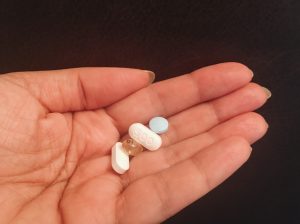 Synthetic vs. Natural Vitamins
A lot of these store-bought vitamins are synthetic. So, they are typically produced in a lab with chemicals. Synthetic vitamins try to perform the roles of natural vitamins. If the natural vitamins are non-fictional characters based on a true story, synthetic vitamins are the actors playing their role in a movie.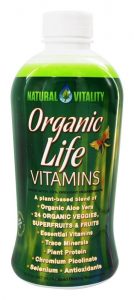 Dropshipping  Vitamins
Thanks to the dropshipping method, you can sell natural vitamins even without keeping an inventory. When you sign up for a membership with a dropshipping supplier, you can take advantage of their large inventory as it was your own. Besides, you do not even fulfill the orders yourself. When you make a sale, the order is simply redirected to your supplier. Then, they will both prepare and ship the products directly to your customers.
Vitamins are great products to dropship. They are easier to ship because of their light weight. Because most customers need a steady supply, it tends to have a lot of repeat orders. It is not a one-time purchase. As long as the customers are happy with your store, they will come back to you whenever they run out.
Selling Natural Vitamins on E-Commerce Marketplaces
With the dropshipping method, you can sell vitamins on your own online store, Amazon, eBay or other e-commerce marketplaces. You must, however, choose carefully. It is very important that you make the decision that fits your overall goal.
You can dropship natural vitamins on e-commerce marketplaces such as Amazon, eBay and more. The biggest advantage that comes with that is the fact that you do not have to spend a lot of money on marketing. These giant marketplaces come with their own customers. So, you already have the audience. You just have to compete with other sellers to take the bigger share of the pie.
How to Stay Ahead of Your Competition
To be able to compete better, you must have a high seller`s rating. For instance, Amazon encourages buyers to leave feedback and rate their purchases from third-party sellers.  There is one simple rule to achieve this. Keep the buyers happy. Your customers` satisfaction depends heavily on your supplier`s performance. This is why it is very important to have reliable suppliers in the dropshipping game. How fast the customers receive the order and the product`s condition depend on your supplier`s order fulfillment skills.
To stay ahead of your competition, you also need to offer low prices. Again, your supplier`s wholesale prices play a big role in this. If your supplier has true wholesale prices, you can offer the products with low retail prices and still make a nice profit thanks to the high volume of orders that you are likely to get with reselling natural vitamins.
---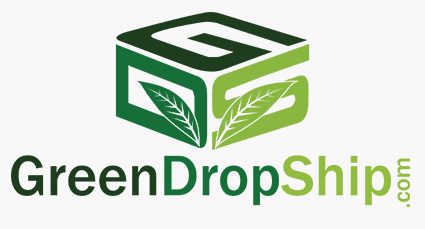 Ready to dropship natural vitamins? Learn more about us and request a catalog of their wide selection of products.