In this article, you will find a simple guide to creating an online store with Shopify. Shopify allows you to create your own customized online store even if you lack the technical skills. They make it really easy to start pursuing your dropshipping business opportunities. With your customized website, you can design your store. In addition, you can create content for your customers and offer customer support.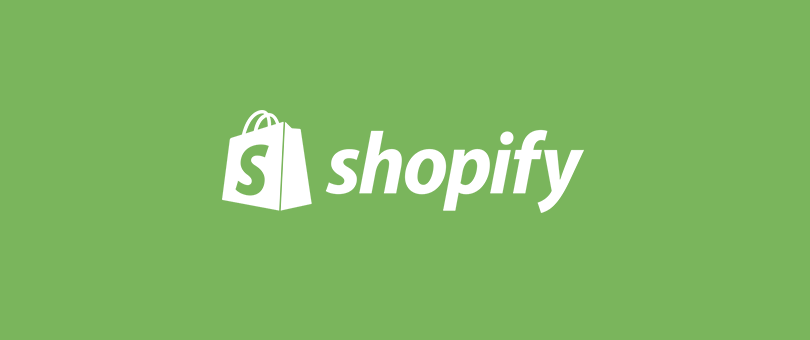 ---
Check out my previous article on where to look for drop shipping business opportunities.
---
1. Getting Started
Registration
The first step is registering with Shopify. It would be in your best interest to start with a 14-day trial that they offer.  This way, you can evaluate if a Shopify store is the right marketplace for you, and start paying only after you make the decision. If you decide against it, you can simply cancel your free trial. Some of the alternative e-marketplaces for your drop shipping business are Amazon and eBay. Both marketplaces have such large audiences that you do not have to spend much on marketing. However, the competition is harsh. Listing fees are high. Additionally, lack of customization can be frustrating.
Store Name
During registration, you will need to come up with a unique store name. To most sellers, their store name is really important. After all, it is the brand name. It establishes the identity of your business. The good news is that you can change the name of your store later on.However, it comes with a complication. You can never change your Shopify username along with your ."myshopify.com" URL. This is only true if you do not buy a custom domain name. So, if you change your store`s name and you have chosen not to buy a custom domain name, your online store`s URL and your new store name will not match.
Web Domain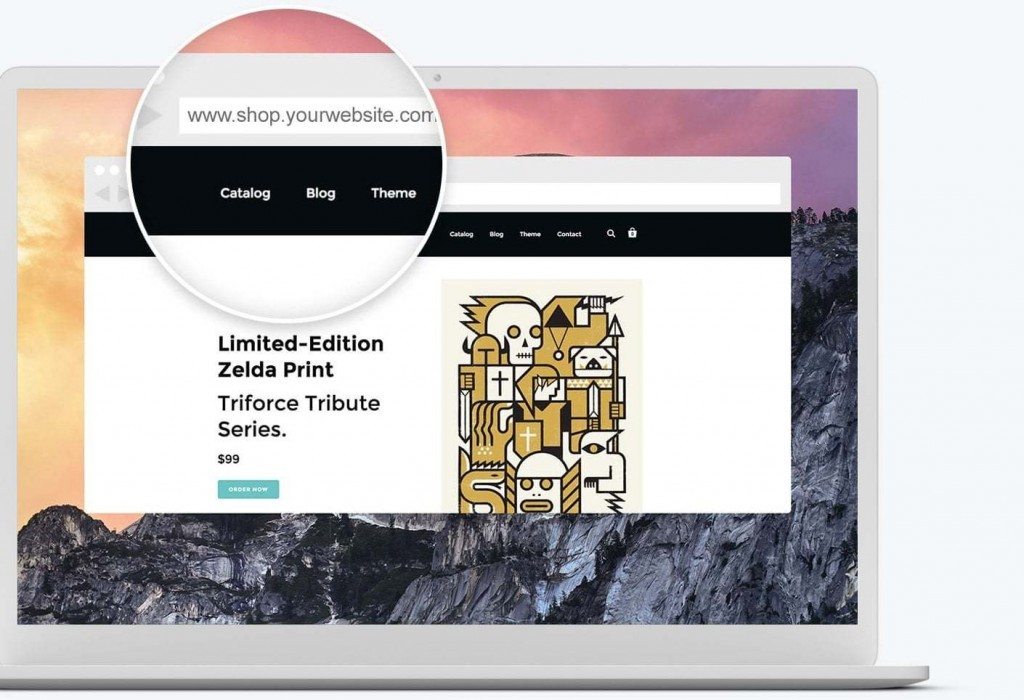 Owning a domain name that matches your Shopify store name will give your website a professional look. Without a purchased domain name, your online store`s website will look like this: "nameofyouronlinestore.myshopify.com". Buying your own domain name through Shopify can cost as low as $13 USD per year. So, it hardly makes any sense not to purchase your custom domain name.
To buy your custom domain, go to "Online Store" tab in Shopify.  Then, click "Domains".  In the upper right-hand corner, you will see "Buy New Domain" page. Once you open the page, Shopify will ask you to type your domain name and check availability. Click here if you already want to see the availability of a certain domain name.
2. Select Your Shopify Plan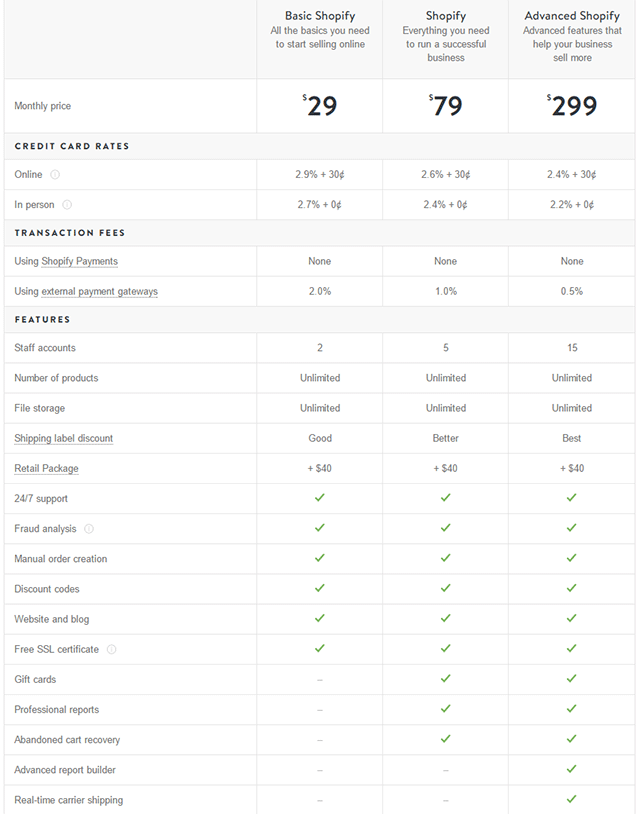 Now that you are done with registration, store name, and domain name, you can choose your Shopify plan. They offer 4 different plans that you can choose: Basic Shopify, Shopify, Advanced Shopify. Respectively, they cost $29 USD, $79 USD, $299 USD per month. Shopify allows you to switch between plans anytime you want.
Basic Shopify allows you to sell unlimed products in your own online store as well as 24/7 customer service. They charge you 2.9% and 30¢ per transaction. This plan comes with 2 staff accounts. Staff accounts let other people that you authorize to access your Shopify admin. It basically allows "other people access your Shopify admin without giving them access to sensitive information".
Shopify Plan has all the features of the basic plan. However, they charge you 2.6% + 30¢ per transaction. This plan comes with 5 staff accounts. It also allows you to sell gift cards for your store, unlike the basic plan.
Advanced Shopify Plan includes all the features of the Shopify Plan. They charge 2.4% + 30¢ per transaction. This plan comes with 15 staff accounts. Additionally, it provides you with third-party calculated shipping rates, which shows "calculated rates through carriers like UPS, FedEx of third-party shipping apps at checkout."
3. Personalize Your Website
Shopify allows you to pick a customized theme from their wide selection. While some themes are free, some others will cost you. Once you select your theme, you can further customize it by changing the colors and the font.
Now that you have your customized theme, you can start adding pages. With Shopify, adding pages is quite easy once you follow their instructions. It just comes naturally. We recommend that you have an "about us" page to let your customers know a little bit about your store. You may consider adding a social mission to the page and show your passion for the products, which you are selling. "Contact Us" page is also very important as you should always make yourself attentive your customers' questions and concerns.
4. Start Listing Your Products
It is time to finally add the products you have been looking forward to selling. By simply clicking to "Products" tab and then selecting "Add Products", you can start listing them. Then, its time to fill all the sweet details such as the product title, product information, pricing, imaging, a specific vendor, and label tags.
You also have the option to input shipping weight.  Some merchants charge customers a certain rate according to product weight. However, if you are using the drop ship method, your shipping rate depends on your supplier`s negotiations with the carriers. In that case, you should leave this blank.
5. Final Touches 
If you fulfilled all the steps above, you are almost ready to start expecting your first sales. But we also recommend entering your social media accounts so that Shopify can link all the social media icons on your site to your pages. You may also want to add Shopify`s customer reviews app so that you can have feedback.
Now you are ready to wait for your first sales. Meanwhile, you may also consider starting thinking about creating SEO optimized content that will engage your customers. Show your passion for the products you are selling and aim for a loyal customer base!
Ready to pursue dropshipping business opportunities on Shopify? Join Now and get started today.