Dropshipping Marketing Tips To Increase Your Profits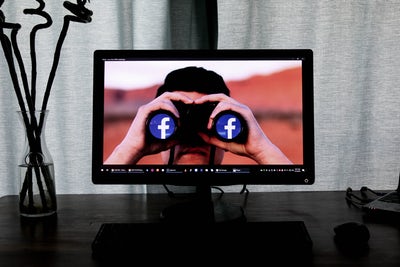 Why a Dropshipping Marketing Strategy is Necessary
So you've got your website up and great images of the products you're offering for resale. You feel confident about the wholesaler you've chosen and you're ready for the big sales to come. Problem is, you haven't performed any dropshipping marketing for your website. How are people going to know about your wonderful products if you don't get the word out?
The good news is you can effectively create a successful dropshipping marketing strategy without a lot of cost. And there's a combination of ways you can go to get noticed and get potential customers to your online store.
Here's the thing: if big guys like Amazon can do it, so can you. As a trillion-dollar industry growing every year, eCommerce shows there's plenty of revenue for you to create with your business. The wonderful thing about dropshipping is that you never had to maintain inventory of your products. You only pay your wholesaler per sale.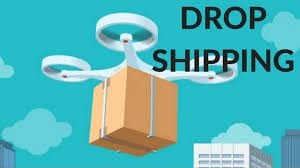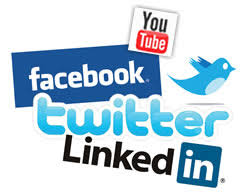 While there's a lot of online stores out there, the fact is many of them don't make much money. And a majority of that is due to poor marketing for their businesses. You want to get ahead of the pack by arming yourself with a dropshipping market plan that will attract customers and drive profits.
Dropshipping Marketing For Different Kinds Of Results
However, some dropshippers are looking for different kinds of results in devising a marketing plan. For instance, some are looking to attract new customers to their online store. Others are more focused on converting existing traffic into more sales. And then there are those who want to create more loyalty with existing customers. Whatever your goals, the following dropshipping marketing tips should help you achieve them to help you maintain a profitable online retail business. So let's get started. Here's some great dropshipping tips to increase your profits.
Facebook Ads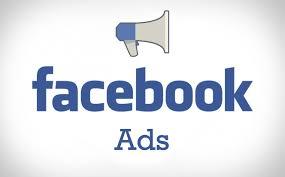 Last checked, you've got over 2 billion active users on Facebook to show off your products. Facebook is a powerful marketing tool because it offers of so many different kinds of data to advertisers. In other words, you can be as specific or as broad as possible in reaching a target audience. You're able to customize your ads in a multitude of ways. It really depends on your budget, your audience and your goals.
You get to decide your ad format and choose where you'd like your ads to be seen. Facebook's highly efficient yet simple ad platform allows you to easily manage your ads and look at your results.
Now if you really want to hone in on a target audience video content is the way to go. What's great about video ad placement on Facebook is that visual content is much easier for potential customers to remember than written content. You'll also want to focus on your contacts that you already have. If you have an existing email list then use to create custom audiences on Facebook for targeting. It's much less work to sell to current customers than trying to create new ones.
Paid Search Engine Advertising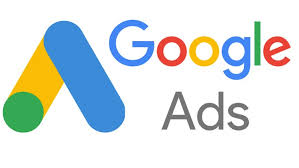 Depending on your budget paid ad search engine campaigns such as Google Ads, is a great source for marketing your dropshipping business. Like Facebook, you set up your own budget for your ad campaign. You write the ads with your own keywords of choice. And you get to target your location. There's so much more to learn about Google ads. This link will provide excellent information on how to set up and account and different kinds of Google ads you can use. Google ads gives you complete control over how you want to run your ad campaigns, when to slow it down or to expand. You can run tests on your ad campaigns to find out what's working and what's not. You can also adjust your budget at any time.
Start A Blog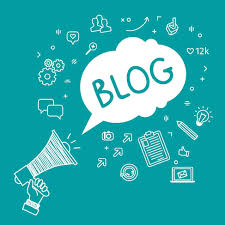 Blog marketing is a great tool to attract customers to your business. A low-cost marketing strategy, blogs enable you to build your target audience. All the while it works to generate more traffic and sales for your business. And perhaps most important, blogs create the ability to rank your website higher on the search engines. To simplify SEO, what it entails are specific actions on your behalf to your website that helps drive free traffic to your business. Good SEO means your website will be featured higher on the search engine results such as Google. So if someone does a search on Google and your website pops up among the results on the first page of the search, this means you're implementing great SEO work on your online business. And it also dramatically increases traffic coming to your website.
Learning SEO along with creating a blog is a powerful marketing tool that will most assuredly increase your business visibility. Your blog posts can talk about different products or different brands. You can feature upcoming sales in your posts and even talk about how your business got started. As long as you use the proper SEO techniques you can increase your ranking on search engines and increase traffic.
Go Where Your Customers Go
If you're selling organic food products on your website, it makes sense to connect with groups of people online who are passionate about organic and natural food. This could be anywhere online from Facebook groups to chat forums. This is a great way to find out what your target customers are talking about and how you can serve them. At some point mention your business and your products. While it's important to act like a real user in these online group settings, you can quickly put yourself as an expert of their interests.
More Social Media And Dropshipping Marketing
Instagram, YouTube and Twitter are also excellent marketing resources. YouTube in particular because of the possibilities you can create with video messaging. All three social media arms allow you develop huge followings of subscribers based on your content. You can create how-to videos or feature certain products. Skies the limit on whatever kind of messaging your videos contain to reach audiences.
Combined, all of these dropshipping marketing strategies would work to increase traffic to your business and increase your profits. Profit building is your number one goal in terms of marketing. Your revenue is the greatest measure of success. A carefully executed marketing plan can bring better profits in a short time if you take seriously the legwork of reaching out to current and new customers.
It's not that hard. It can actually be quite fun. Beeketing offers a comprehensive step by step guide for dropshipping marketing strategies. It's definitely worth a read.
If you're a dropshipper interested in quality organic products, check out our catalog today. We carry over 20,000 products to serve your customer's needs. GreenDropShip is always here to help you make your dropshipping business a success.