Guide to Reselling Organic Wholesale Beauty Products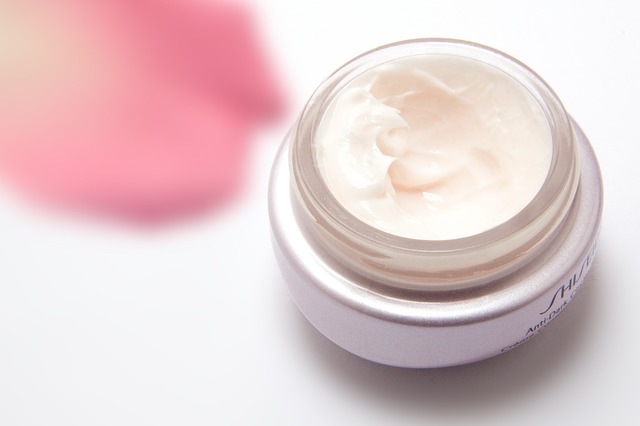 In recent years, consumers have become more interested in goods to improve health and beauty. Within online retail, this segment of the market has experienced continuous growth and expansion, offering resellers plenty of opportunities to grow their e-commerce stores and boost online sales. Furthermore, natural and organic products are also especially popular and profitable right now. So, if you have an entrepreneurial spirit and are looking for an online hustle to make money, it's a great idea to combine these two trends with a dropshipping store that caters to this market demand. Additionally, if you are an online reseller looking for organic wholesale beauty products for resale, be sure you find a dropshipping supplier who has an extensive inventory that you can offer to your potential customers.
Top 10 Trending Organic Wholesale Beauty Products for Resale

Moisturizers and lotions

Facial and body scrubs

Overnight masks

Astringents

Facial peels

Anti-wrinkle creams

Restorative face oils

Under-eye creams

Make-up remover

Shampoo/conditioner
Why Do Consumers Prefer Natural and Organic Beauty Products?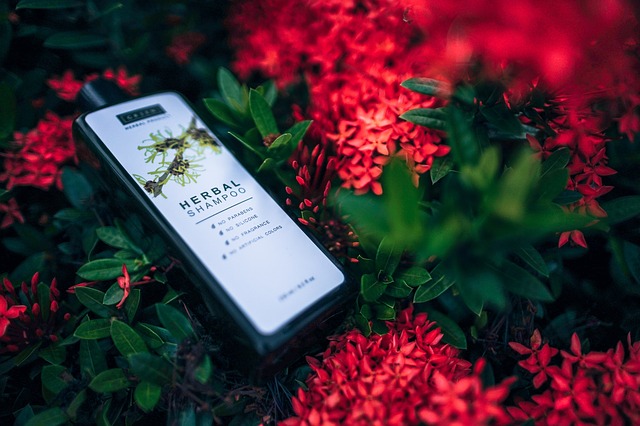 They're not made with harsh chemicals, so they're gentle on your skin.

Organic products are made without

genetically-modified organisms

(GMO).

They can protect your skin from harmful UV rays and sun damage.

Since they're not petrochemical-based, they're more eco-friendly.

Organic beauty products do not use fillers that can accelerate aging.

These products are always cruelty-free.

Natural and organic products allow consumers to lead a holistic, healthy lifestyle.

These products have become more affordable, thereby making them accessible to people from all walks of life.
The Ever-Expanding Market for Beauty Products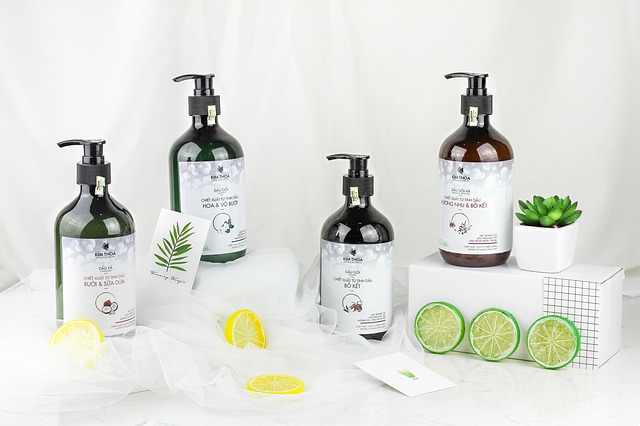 Industry analysts have long predicted that the global organic beauty market would experience tremendous growth. Until recently, most consumers did not look very closely at the ingredients in the products they ate or used. As knowledge about natural and organic items grew, consumers became increasingly interested in purchasing and using these items. Each year the projections get larger and larger as the market seems to experience constant and consistent growth.
In 2019, the market research firm Future Market Insights evaluated the market to be worth approximately $36 billion in 2018 and predicted it will reach $54 billion by 2027! That's a tremendous amount of growth fueled by a compound annual growth rate (CAGR) of 5.2%.
Furthermore, another 2019 report by the research firm Market Watch actually places the CAGR much higher: 9.4% for the years 2019 to 2025. This report also concludes that this market expansion is being driven by:
Increasing demand for natural and organic products

Growing focus and emphasis on healthy items

The development of the self-care and fitness industries

Research and development to

create new organic beauty products

A global increase in disposable income

Improved supply chain to these wholesale beauty products more readily available
Dropshipping is the Way to Go!
So now that we've established that the market for organic beauty products is as strong as ever, what is the best way to sell these products online? How do you capitalize on these trends amongst consumers? By starting a dropshipping store!
Remember, this is an e-commerce model that is especially strong right now. Because it's convenient, easy, and low-risk, there's a strong likelihood that your online store will be successful, especially if you find a dropshipping supplier who specializes in organic products and has a wide selection of wholesale beauty products for you to choose from. With that in mind, let's quickly go over how dropshipping works:
You start an online store, either as a standalone website or via a retail platform like Shopify.
You secure a dropshipping supplier to handle the inventory as well as storing, packing, and shipping the products. This usually requires a membership fee.
A visitor comes to your store, sees an organic beauty product they like, and they make a purchase.
You receive payment for the product and the order is forwarded to the supplier.
They pull the product from their storage site (usually a warehouse), package it, and then ship it out to the customer under your name or brand.
As you can see, that's pretty easy! Additionally, there are a number of benefits to running a dropshipping store:
Start-up and overhead costs are low.
You don't have to worry about surplus inventory.
The risk is minimal for you.
Your supplier handles storing, packing, and shipping all items.
The best suppliers will have an extensive inventory of products as well as tools to help you track sales and boost profits.
7 Tips For Dropshipping Beauty Products
Research your potential customers and carefully choose a target audience.
Choose a niche with significant market demand and few competitors.
Boost your profits by cross-selling and product bundling. This is especially useful with beauty products since there are so many options available.
Develop your personal brand and build awareness by using social media marketing.
Try to sell to professionals who use these types of products professionally, like makeup artists and beauticians.
Focus on connecting with your customers and providing them the best possible experience – this is how you turn one-time visitors into regular customers.
Learn all the rules and regulations – for example, the European Union (EU) bans 1,328 chemicals in skincare products.
Use These Shopify Apps to Dropship Beauty Products
As an online retailer, there are a number of different ways you can operate a dropshipping store. They each have their respective pros and cons, but an increasing number of entrepreneurs are using Shopify. By choosing this as their selling platform, they are able to effectively streamline their operations and boost their profits. It's an exceptionally easy and convenient way to run your dropshipping store!
So, if you decide to dropship beauty products on Shopify, be sure you check out the following apps: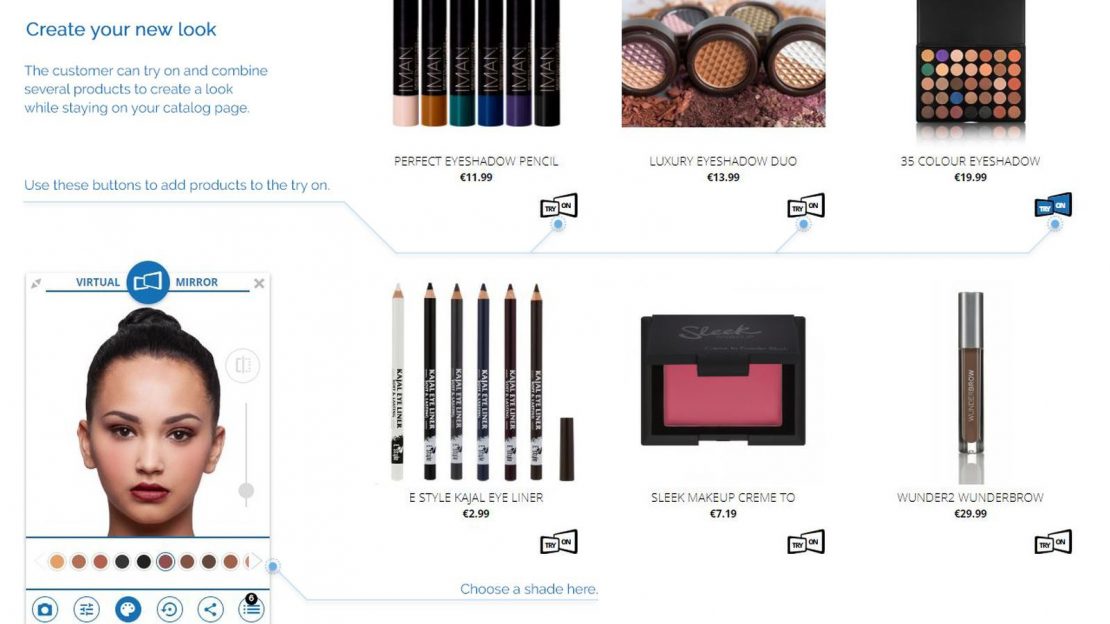 Some consumers prefer brick-and-mortar establishments to online stores because they can't try the products before they buy them. Well, if you use this Shopify app, you can give your customers the chance to try the products before they buy them!
The app developers promise a boost in conversion rates of up to 50%, with a money-back guarantee if the conversion rate is not increased by at least 10%!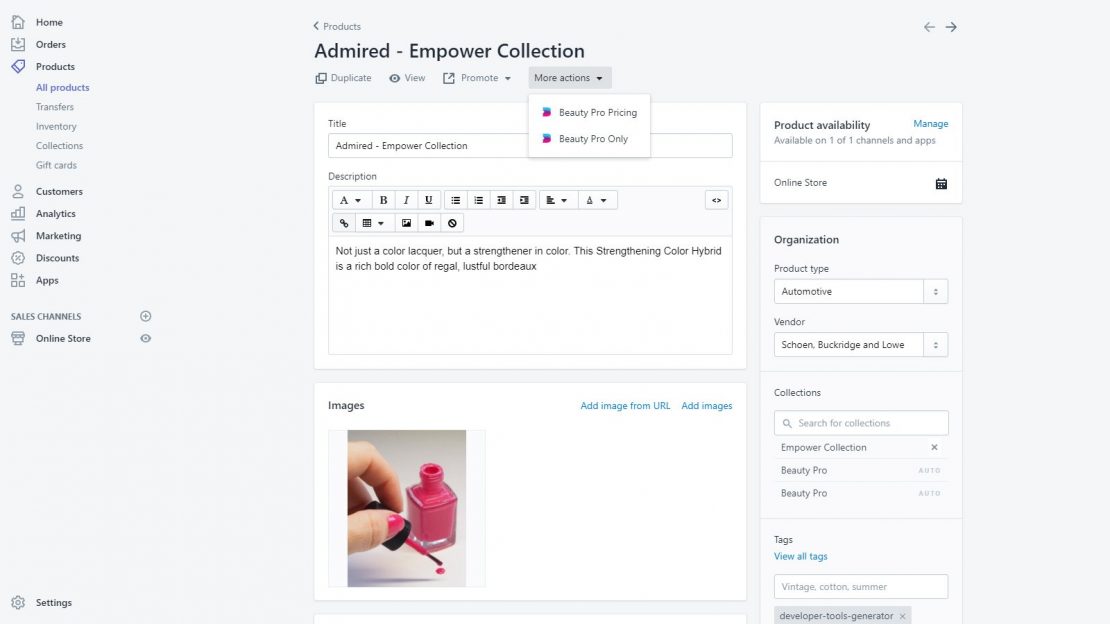 Staying beautiful and looking fabulous is hard work, so sometimes it's best to leave it to the professionals. If you're looking at which wholesale beauty products to add to your online store, you should consider marketing some of your items to beauticians and cosmetologists. Beauty License Verification allows you to do just that! By turning part of your business into B2B (as opposed to strictly B2C), you will be opening up potential revenue streams. This app will be able to immediately verify any beauty license that has been issued by the various state Boards of Barbering and Cosmetology throughout the country.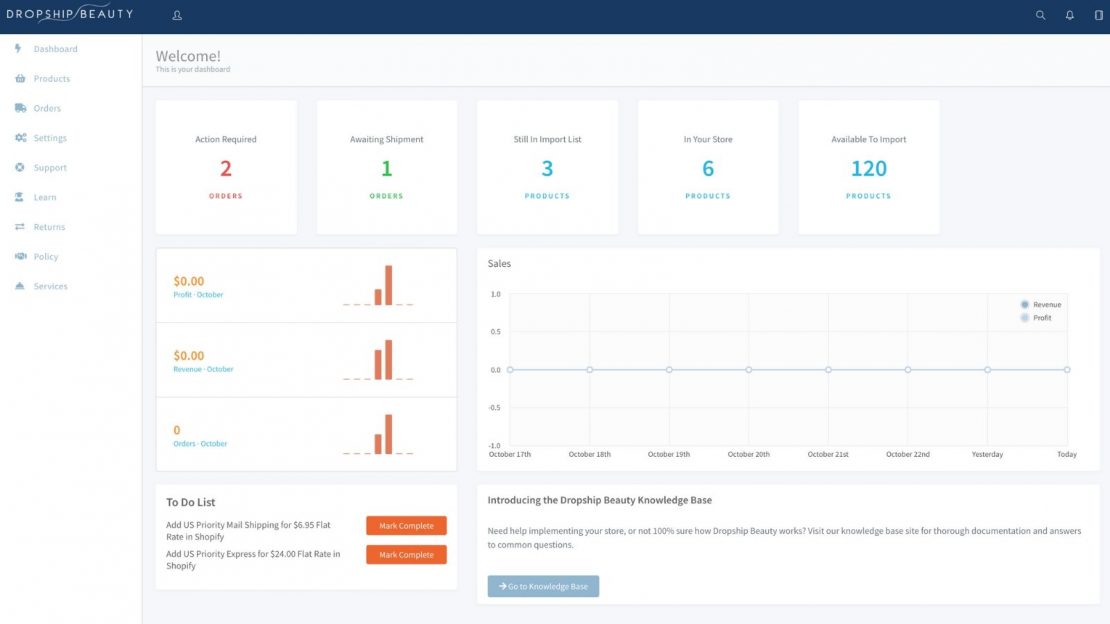 This app provides one of the most cost-effective and quickest ways to launch an e-commerce beauty store. Dropship Beauty carries a large selection of wholesale organic beauty products for resale that will allow you to get an online store up and running in no time at all! This dropshipping supplier is able to process and ship 99% of all orders placed before 2 PM Eastern Time. Since they are located in Atlanta, packages sent with standard shipping take 1 to 3 days to reach customers.
Trending Wholesale Organic Beauty Products for Resale on Greendropship.com
In order for any dropshipping store to thrive, you need to choose the right supplier. Luckily for you, Greendropship offers over 20,000 natural and organic products that are made in the USA, including an extensive selection of beauty products. We choose to work only with the highest-quality beauty suppliers, making sure that all of our selections are up to our rigorous standards. We've learned that consumers are looking for these types of products, even being willing to pay a premium!
Contact one of our knowledgeable sales representatives with any questions you may have or click here to download our product catalog!