A Guide to Selling Beauty Products from Home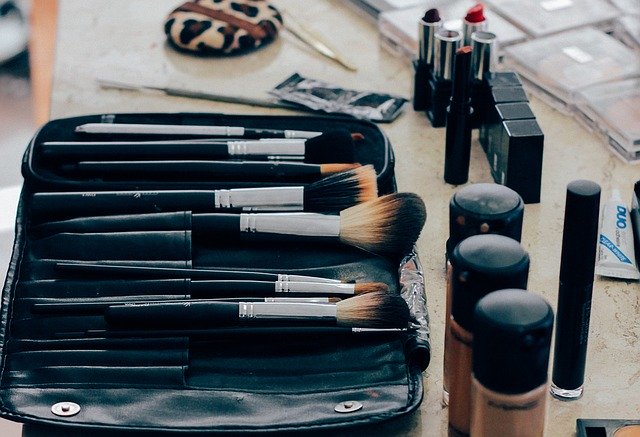 If you're looking to sell beauty products from home, there are several crucial decisions you'll have to make to ensure that your e-commerce business can thrive. For one, you need to decide what kind of online store you're hoping to set up. Plus, you'll also need to find the best possible wholesale supplier or distributor without breaking the bank. If you choose wisely, then you may gain access to an excellent selection of beauty products that you can then sell in your online store. In some cases, if you're working with one of the better suppliers or operating on an e-commerce platform, you'll also be able to use tools that can help you effectively manage your retail operation.
That being said, this article will help explain why dropshipping is best for selling beauty products from home, the most popular beauty suppliers, and some top-selling beauty products.
Sell Beauty Products from Home with Dropshipping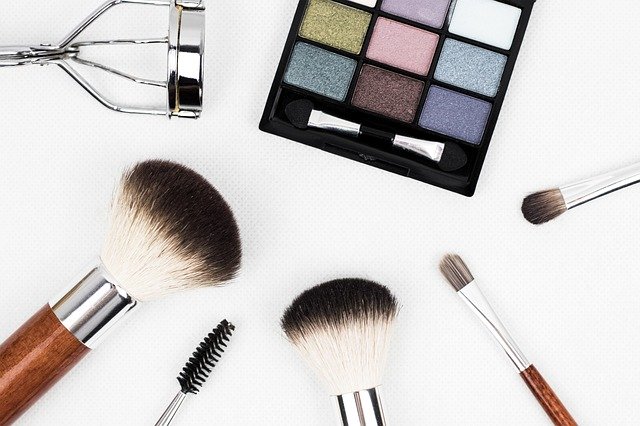 If you're wondering how you should sell beauty products from home, you'll need to take into consideration how you want to set up your online store. For example, do you want to contact each cosmetics or beauty company separately to try and purchase bulk products at wholesale prices? That's a logistical nightmare! Plus, if you're a one-person operation, it's not even possible to do it that way. Additionally, where are you going to store, pack, and ship this inventory of beauty products? You probably don't have an enormous warehouse and shipping facility in your backyard. Plus, you have to remember that online shoppers are used to having an enormous selection at their disposal. So how will you compete with other, larger stores?
By dropshipping! This is a particularly effective retail fulfillment method, especially if you're looking to sell beauty products from home. It's a low-risk model that requires minimal overhead and operational costs. Furthermore, when you run a dropshipping store, your primary focus is to connect with the customer. On the other hand, your dropshipping supplier oversees the various logistics like item storage, packing, and shipping. They're the ones with the warehouses, shipping facilities, and huge product catalogs. Additionally, some wholesale suppliers or distributors also operate like dropshipping suppliers, so you'll have to determine which supplier is best for your store.
How Does Dropshipping Work?
The consumer goes to your online store and buys a beauty product. You are responsible for processing the payment and you receive the money.
This beauty product order is forwarded to your dropshipping supplier. If your supplier offers you the right operational tools, this process can be fully automated.
The dropshipping supplier keeps these products in its warehouse. When the order comes in, they grab it, pack it, and then ship it to the customer on your behalf.
The 5 Most Popular Beauty Product Suppliers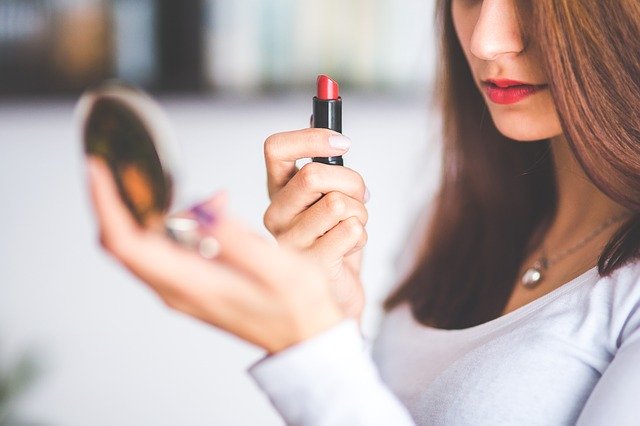 So now we've established that dropshipping is the way to go if you're looking to sell beauty products from home. You'll potentially be able to build a successful online store quickly and inexpensively. However, an online reseller is only as good as their supplier! You need to have a supplier with:
Competitive prices
Reasonable fees
Quick and effective shipping
Excellent inventory
With that being said, let's take a look at the 5 most popular beauty product suppliers.

Chinabrands is a leading global dropshipping and wholesale supplier. They have an excellent selection of beauty products as well as useful tools to optimize your online store's performance. For example, their API docking technology is fully optimized so that your online store will easily integrate end-to-end with their entire website. Additionally, they offer excellent account support and back-end management features to effectively link suppliers and online resellers. Finally, they offer all their products at fairly competitive wholesale prices. However, a major drawback is that most of their warehouses are not centrally located, meaning that it takes considerably longer for their products to reach customers. Plus, they don't always have the premium brands that many consumers are looking for, particularly in a retail niche like beauty products.
This is actually a directory of over 180 dropship suppliers located all over the globe. Some online retailers prefer a directory if they are looking to dropship beauty products with multiple suppliers. Furthermore, there is a handy option to use Inventory Source for free with no trial period! Unfortunately, this free service is pretty limited and will not include the full set of options. That being said, the actual costs for this service are $25 per month for the first supplier and then $15 per month for each following supplier. As you can see, this is not always the most cost-effective option!
Oberlo is an exceptionally popular option with many online resellers. They have a stellar reputation and an incredibly diverse selection of items, including all kinds of beauty products you can sell from home. Furthermore, their excellent tools allow you to build an online store that suits your style and is not limited by the selling platform. Additionally, they have very strong functionality and offer every necessary tool to fully automate your dropshipping store. However, Oberlo is a Shopify extension and not a fully independent e-commerce platform. They are also a relatively expensive option. For example, their Basic Plan (for less than 500 orders a month) is $29.95 per month while their Pro Plan (more than 500 orders) more than doubles to $79.90 per month.
This Los Angeles-based company is a wholesale supplier and distributor that specializes in women's beauty products. These include makeup, nail polish, body paint, hair care, cosmetics, skincare, and Korean makeup. They also offer their services as a dropshipping supplier that can be easily integrated with e-commerce platforms like Amazon, Shopify, and eBay. Furthermore, they are widely known for having some of the most competitive prices on the market, so they are absolutely an excellent choice for an online retailer looking to sell beauty products form home. Additionally, they provide shipping all over North America as well as internationally.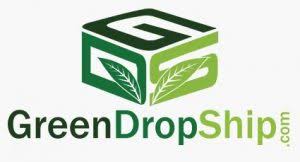 Greendropship is a US-based dropshipping supplier that focuses on providing the highest-quality natural and organic products. For a modest membership fee, we offer online retailers access to our extensive product catalog with over 20,000 items made in the USA. This extensive inventory also includes a huge selection of beauty products. Considering how many consumers are turning to natural and organic beauty products, many online retailers are choosing this segment of the market as their dropshipping niche. We also offer innovative tools to help your online store thrive, including inventory management, sales tracking, and the ability to fully automate your store. Finally, we are exclusively a dropshipping provider, so we do not require minimum order quantities (MOQs). That means that you will never have to worry about surplus or excess stock because you mistakenly ordered too much of a certain product!
10 Top-Selling Beauty Products at Greendropship
If you're looking for the highest-quality beauty products to sell from home, look no further than Greendropship's amazing inventory. Greendropship has worked diligently to curate a vast selection of premium products. So, without further delay, let's take a look at 10 of the best-selling beauty products we carry:
1) THAYERS: Original Alcohol-Free Toner (with Witch Hazel and Aloe Vera)
Thayers Original Alcohol-Free Toner will make your skin come alive and give you a vibrant, youthful appearance. This old-fashioned and all-natural product cleanses, tones, and moisturizes with witch hazel extract and filet of aloe vera. Since the company's founding in 1847, it's used a proprietary Witch Hazel extract that contains nearly 200% more tannins than any competitors. These tannins are super beneficial because they reduce irritation, clear skin, and balance pH levels. Also, this toner is alcohol-free, meaning that it won't dry out your skin!
Tightens pores

Controls acne

Treats oily skin

Reduces inflammation and redness

Is made without parabens, phthalates, or gluten
Furthermore, the toner works best when combined with the Thayers Original Astringent Witch Hazel with Aloe Vera, which is also carried by Greendropship. In fact, a wide range of Thayers products is offered due to their stellar reputation and popularity with online shoppers. This brand is consistently a strong seller, including on large retail sites like Amazon.
2) NATROL: Biotin Plus + Lutein (Beauty Tablets)
As far as dropshipping suppliers go, Greendropship also has a strong focus on vitamins and supplements. Some of these supplements are specially formulated as beauty products that are taken daily. For example, Natrol offers a line of beauty tablets that contain:
5,000 mcg of Biotin – This is a water-soluble B vitamin (sometimes called vitamin H or B7) that is taken daily as a dietary supplement to promote strong nails, radiant skin, and healthy hair that appears thicker and fuller. It also optimizes the conversion of daily food intake into natural, consistent energy for a more active lifestyle.
10 mg of Lutein – This is a type of vitamin that is closely related to vitamin A and is found in foods like egg yolks, spinach, kale, grapes, zucchini, and broccoli. It is also an excellent skincare supplement that can improve hydration and maintain elasticity to make skin appear more vibrant and youthful.
Since this product is such a strong seller, it's been designated as an Amazon's Choice. It's also one of the highest-rated beauty supplements available on the market.
As with all of Greendropship's products, it is natural and organic. Plus, it contains no milk, egg, fish, crustacean shellfish, tree nuts, peanuts, wheat, soybeans, yeast, artificial colors/flavors, added sugar, or preservatives.
3) EARTH SCIENCE: Ceramide Care Conditioner
Earth Science uses a remarkable plant-based Ceramide Complex to maximize moisture for the hair. In fact, this is a breakthrough in the science of healthy hair. It instantly restores moisture, prevents splitting and breaking, and boosts shine for sensational results.
Furthermore, it is fragrance-free, making it an excellent choice for customers who need hypoallergenic hair care products. Additionally, it revitalizes the natural structure of hair, adding body and shine. It contains Açaí, Golden Barley Protein, and Panthenol to help repair split ends and prevent further damage. It is also safe for color-treated hair.
Sulfate-free
Unscented
Neutral pH for daily use
Cruelty-free
100% vegan
Paraben-free
4) GIOVANNI COSMETICS: Ultra-Repair Conditioner
Giovanni Cosmetics has developed a nourishing conditioner with a proprietary Dual Repairing Complex of Blackberry plus Coconut Milk. In other words, this powerful conditioner is specially formulated for:
Damaged, over-processed hair
Hair that has been fried because of excessive dying
Repairing or renewing with youthful vibrancy
Delivering elasticity and moisture
Repairing dry or flaky skin on the scalp
Additionally, it eliminates frizzy hair while staying color-safe. So, if you just spent a whole day at the stylist getting highlights, you can rest easy knowing that this conditioner won't ruin the coloring job! The proprietary Dual Repairing Complex also reinforces the hair fibers with coconut sealant and protects from damage by gently wrapping each strand. It works so well that it's become a top-selling item! In order to meet this consistent customer demand, Greendropship carries a wide variety of their products.
Eco Chic technology
100% vegetarian ingredients
No animal testing
Blackberry and coconut are rich in antioxidants and omega fatty acids
No parabens, dyes, or PEGs have been added
5) ACURE: Incredibly Clear Mattifying Moisturizer
This moisturizer is made with lilac extract and chlorella as a potent antidote to oily skin. Furthermore, this easily absorbed facial lotion improves the appearance of the skin's texture and tone. This is because it benefits from the rejuvenating hydration and moisture of both the lilac extract and the chlorella.
Additionally, this is one of Amazon's top-selling skincare products. In fact, the entire Acure line is popular with online shoppers, and Greendropship carries a wide variety of their high-quality beauty products.
100% Vegan
Paraben-free
Sulfate-free
Phthalate-free
Mineral oil-free
Petrolatum free
Silicone free
Cruelty-free
6) THE HONEST COMPANY: Organic All-Purpose Balm
This award-winning all-purpose balm is an extremely versatile salve that has been designed to help soothe dry, sensitive, or damaged skin or hair. Furthermore, it is an official Amazon's Choice product due to its excellent ratings, competitive price, and the high volume of sales. Keep in mind that it's best used daily for radiant, healthy skin! Organic coconut, sunflower, and olive oils work with shea butter to moisturize, nourish, and relieve sensitive, damaged, or extra dry skin or hair.
Here are 9 ways to use Honest Company's All-Purpose Balm:
Help soothe dry, sensitive skin for the whole family (infants too!)

Designed to help moisturize delicate skin for both adults and babies

Apply to your hands and dry areas of feet before bed

Tame frizzy hair and flyaway strands

Help smooth rough or cracked elbows

Apply to your child's dry knees after a day of roughhousing

Pat onto cheekbones for an instant highlight

Help smooth and moisturize dry cuticles

Rub into split ends to repair damaged hair
7) HERBATINT: Permanent Hair Color Gel
Most hair coloring products are filled with harsh chemicals that can strip hair of its vital moisture. However, Herbatint is an exciting alternative to those older products. With 8 organic herbal extracts, it is a permanent and ammonia-free coloring that doesn't damage hair. Plus, it covers 100% of grey hair for a natural and intense final look that is rich in highlights. Your hair regains brightness and vitality, making it immediately healthier and naturally beautiful.
This product is so popular with online shoppers that it has been officially designated as an Amazon's Choice! Here are some of the products highlights:
Contains 8 organic herbal extracts, including rosemary cinchona, and walnut husk

Gives radiant, natural, and vibrant results

Dermatologically tested to be safe for sensitive skin

Permanently colors hair without damaging it

The final result has a natural, subtle look

Naturally-derived color that not only looks great but feels soft long after the dying

Gluten-free, cruelty-free, 100% vegan
8) ACURE: Brilliantly Brightening Coconut Cleansing Towelettes
This is yet another Acure product that Greendropship proudly carries! This company has been steadily growing in popularity, all the while gaining new devotees and loyal customers. These cleansing towelettes are part of their "Brilliantly Brightening" line of products. Formulated with Argan Oil and coconut, they are effective (but gentle) on all skin types, from dry to oily.
With these nifty wipes, you can be gorgeous on-the-go! Use them to gently remove makeup, dirt, sweat, environmental toxins, and that mustard from the corner of your mouth. There's no splashing or rinsing necessary!
Product highlights:
100% Vegan (

0% Questionable)

Paraben-free

Sulfate-free

Phthalate-free

Mineral oil-free

Petrolatum-free

Silicone-free

Cruelty-free
9) MILL CREEK: Biotene H-24 Natural Extra Body Styling Gel with Biotin & Silk Protein
Mill Creek is a company that specializes in developing the finest beauty products for hair care and styling. For example, Biotene H-24 Extra Body Styling Gel contains silk proteins and biotin that deliver extra control, sheen, moisture, and body to your hair while also moisturizing your scalp. It naturally thickens your hair, so it's especially useful for anyone who has ultra-fine or thin hair. Plus, it washes away without leaving any residue!
This styling gel is most effective when used with Mill Creek's entire H-24 hair care line, including shampoo, conditioner, and conditioning hair spray. All of these are included in Greendropship's extensive inventory and are part of the Amazon's Choice line of products.
Product highlights:
Cruelty-free

Natural and organic

Fortified with biotin and peptides

For maximum hold, combine the styling gel with conditioning hair spray
10) NEOCELL: Beauty Infusion Refreshing Collagen Drink Mix Cranberry Cocktail
NeoCell has developed this collagen drink mix to enhance a person's beauty by promoting the growth of strong and healthy skin, nails, and hair. It should be used daily, as a dietary supplement, in order for it to be fully effective.
Each scoop of this powerful collagen mix contains:
6,000 mg of NeoCell's proprietary mixture of collagen Types 1 & 3. This promotes firm, smooth skin as well as strong hair and nails.

50 mg of hyaluronic acid to help skin retain moisture and stay ultra-hydrated for a youthful and vibrant appearance.

3,000 mcg of Biotin, a type of B vitamin that is used to promote the growth of strong and healthy hair, skin, and nails.

Vitamin C and plenty of antioxidants for protection from damage caused by free radicals and to enhance the formation of the collagen.
NeoCell's line of Beauty Infusion products is popular with online shoppers. This is especially true for consumers who are looking for a holistic approach to their beauty and health. Plus, the drink mix is natural, organic, gluten-free, soy-free, non-GMO, and cruelty-free.
How Do I Sell Beauty Products From Home?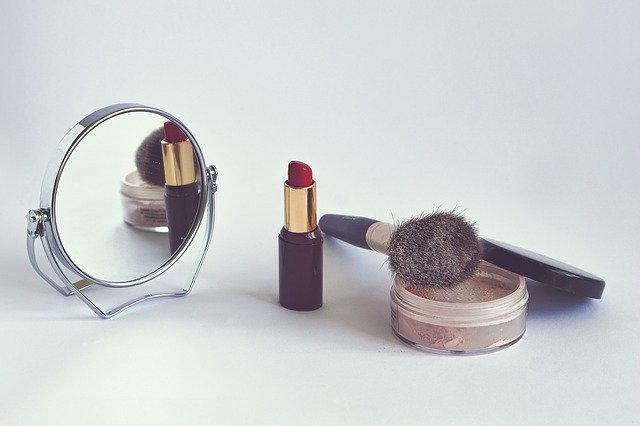 Choose a dropshipping supplier that has an extensive inventory of beauty products.
Set up your online store via a marketplace like Amazon or an e-commerce platform like Shopify.
Do plenty of research on the overall market so you can identify your target audience effectively.
Pick a niche that is in high demand and not fully saturated. There are a number of tools you can use to find the ideal dropshipping niche.
Promote your store by increase overall sales by using strategies like product bundling and cross-selling. This is particularly useful when dropshipping beauty products. For example, if a customer is purchasing shampoo, then you should offer them a full hair care kit that includes conditioner, detangler, moisturizer, and so on.
Come up with a unique and easily identifiable personal brand; this will help you convert visitors into customers to your dropshipping store. Then, use social media as well as Google Ads or Facebook Ads to promote your store.
Market your store towards professionals who use these types of products for their careers (cosmetologists, makeup artists, hairstylists, or beauticians).
Your supplier will focus on logistics like product storage, packing, and shipping. On the other hand, you should always be focused on connecting with customers so that they have the best possible retail experience.
Greendropship Is the Right Choice to Dropship Beauty Products
Selling beauty products from home is a solid business venture, especially if you're operating in a low-risk model like dropshipping. Ultimately, it's best for your online store if you choose a wholesale supplier that focuses on dropshipping. Luckily for you, Greendropship is the right supplier to get the job done! We offer more than 20,000 natural and organic products. Many of these are beauty products, all of which are made in the USA. Furthermore, we only work with the best beauty and self-care companies, so all of our products will be of the highest caliber and quality.
Be sure to contact one of our sales representatives today! You can also download our product catalog to see the beauty products we have to offer!