Why People Want to be Selling Food Online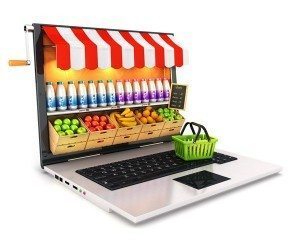 Why People Want to be Selling Food Online
Now more than ever, people are buying and selling food online. The demand for it has been increasing exponentially along with the rise of technology. Many people can no longer bare the lines at supermarkets and would rather order their groceries from the comfort of their couch. From fast lanes to self-checkouts, to ordering online, companies and consumers have been trying to optimize how they handle food.
This obsession with convenience has provided the perfect opportunity for wholesalers to begin offering a new category of products. Everyone has to eat, and most everyone dislikes the chore of buying ingredients for their favorite meals. Groceries are arguably the best way to attract repeat customers, earn good reviews, and gain the most profit.
Have you ever gone to your local market and found that they did not carry the item or brand you were looking for? The downside of physically traveling to stores is that they may not have what you want. People in small towns are especially limited by what brick-and-mortar stores can offer them. A quick and easy solution is to become familiar with ordering food from home.
Groceries as the Best Sales Category
It is clear that food is a viable option for wholesalers. Meals are something that everyone has in common. People use them to feel close to their families, to celebrate special occasions, and even to attract partners. They not only provide nourishment but also serve as symbols within many cultures and faiths. Such a personal and necessary thing makes for a good opportunity.
"One-quarter of online respondents say they order grocery products online, and more than half (55%) are willing to do so in the future."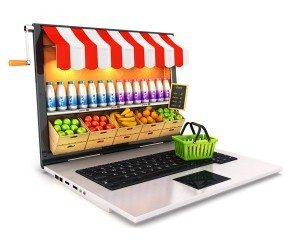 The Attraction of Consumers
How often do you find yourself with the same shopping list each time you buy groceries? Humans are creatures of habit, and this tends to show in their food-buying choices as well. Brands that are well-established do not have to worry about going out of business because they can expect their customers to come back again and again. For this reason, the broad category of food can be very profitable in gaining repeat customers.
Accessibility to a customer's preferred products is one reason why selling online has become so popular. With an increasing interest in organic products that may not be available at local grocers, people expand their reach to the Internet where anything can be bought. This is evident in the rise of sites and apps that now offer access to such products. Apps such as Postmates and GrubHub allow customers to have food delivered within minutes. More than anything, this shows people want the convenience of buying food from home.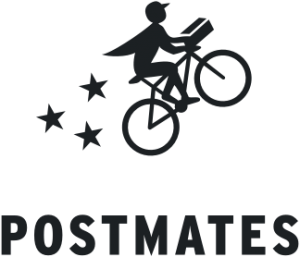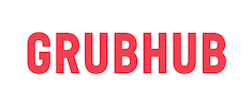 People Know what they're Buying
When ordering groceries, customers know what to expect. For the most part, they will go to brands that they are familiar with. This is important for online sellers because it means fewer returns. Categories such as clothing have an issue with this due to sizing inaccuracies and other confusions in fit and style. Returns can be an unfortunate side effect for online wholesalers in comparison to traditional stores. However, this should not deter sellers from taking the leap into the food category.
Higher Ratings
Because people are more likely to buy products they already know and love, they will be more likely to leave good reviews. There is a lot of potential in positive feedback. Bad ratings can discourage future customers from giving your products a try. Luckily, there is far less risk of negativity in the grocery category. Maintaining high ratings is key to gaining and keeping customers.
Opportunity for Profit
With all the benefits of offering grocery products, there is a great potential for making money. Drop shippers have it easy when they choose a supplier with a large selection of goods. Since drop shippers do not need to keep the inventory themselves, they have the advantages of selling food without the disadvantage of trying to manage perishables. 
One of the few downsides of this category is the shelf-life. Suppliers need to be aware of their inventory at all times. Being intuitive of how much product is needed can take time, and there is likely to be some waste. Having too much product is costly, but not having enough will cause delays and angry customers. Business owners need a balance to make it work.
Variety is Key
One of the determining factors of a successful online retail is having a lot of products for consumers to choose from. Within each category should be subcategories. There are many options when it comes to food. Products for certain dietary preferences and restrictions are especially sought-after. Having niches that intrigue people can be rewarding. Such niches can include organic, non-GMO, vegan, etc. A healthy mix of options allows for more potential customers.
With all this in mind, drop shippers can achieve their goals in the grocery category. They should have clear goals in mind about what they want to sell and how to appeal to customers. The next step is implementing a strategy, which includes finding a supplier, applying for retail certification, and deciding on a sales platform. Hopefully, the comfort of knowing about the growing demand for selling food online serves as a motivation to get involved. The opportunities in drop shipping are worth the effort.
Want to learn more about drop shipping?