Wholesale Essential Oils: Marketing Tips To Increase Sales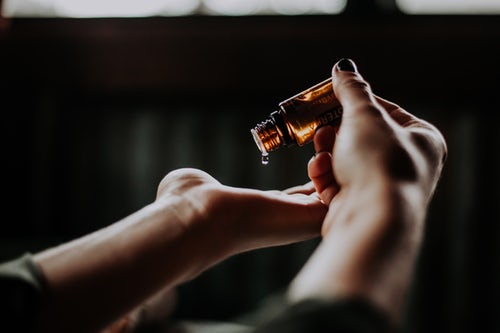 Wholesale Essential Oils: More Popular Than Ever
Wholesale essential oils are in hot demand in the organic realm. There are multiple ways these oils can be used, which makes them a versatile product for both commercial and personal needs. When it comes to consumers, the popularity of wholesale essential oils arises from the fact that organic oils have several health and healing benefits.
Depending on your target audience, there's several ways you can go about letting your customers know that you have essential oil products that are ready and available for purchase.
But before we go into tips let's talk about the ways in which essential oils are used and how this information can help you in your marketing efforts.
Essential Oils Have Been Around For Centuries
First a little history: essential oils have been used as far back as 4500 BC. Ancient Egyptians created preparations from oils such as ointments, perfumes, medicines and incense. The Chinese started using essential oils around 2597 BC. Except with the Chinese, the focus was on the medicinal properties which included aromatherapy solutions.
Irony is, early uses of essential oils are very similar to the way oils are used today. The boom in alternative medicine in recent years has revitalized deep interests in the healing properties of essential oils. Plus, the popularity of aromatherapy has pushed essential oils into the forefront of the mainstream.
The Healing Properties Of Essential Oils An Important Part Of Marketing
When marketing organic wholesale essential oils, mention the fact that these oils have been used for over thousands of years for healing ailments. You can also highlight specific essential oils and the benefits they offer in your product descriptions.
Optimizing your website copy is an important part of content marketing. Writing unique and engaging product descriptions will set you apart from the competition. Make sure your product descriptions mention the health properties below if you're offering that type of essential oil:
Lemon essential oils is excellent in helping to aid digestion, headaches and stabilizing mood swings.
Lavender essential oil is great to relieve stress.
Sandlewood helps calm nerves and helps to keep you more focused.
Peppermint boosts energy and also helps with digestion.
Rose essential oil improves the mood and reduces anxiety.
Bergamot is used to reduce stress. It also improves skin conditions such as eczema.
Chamomile improves mood and endorses relaxation.
Ylang-Ylang is great for headaches and nausea. Also great alternative medicine for skin conditions.
These are just a few examples among many essential oils that offer relief and healing. That's exciting news for your customers who are aromatherapy and alternative medicine fans. Educating your customers and sharing this information about specific essential oil products on your website will definitely boost sales.
Market To Businesses And Crafters
It's also important to know that essential oils are primary ingredients used in making handcrafted soaps, candles and perfumes. This means: don't limit your marketing efforts to just one kind of customer. Expand your reach to small business and self-employed artisans who specialize in handcrafted scented items. These types of customers are most interested in bulk wholesale essential oils and will likely buy larger quantities as opposed to consumer shopping for their personal care.
Social media is a great way to get the word out on your essential oils products as is a regular email informing customers of your latest oil offerings. There's no better time than now to get into the essential oils business according to Morder Intelligence. Essential oil sales are booming due to commercial usage as a cosmetic ingredient, aromatherapy growth among consumers and an increasing preference for holistic health solutions. Below are excellent wholesale essential oils products to offer to your customers:
If you're looking for quality essential oils at great prices, look no further. Our catalog features a wide selection of excellent wholesale essential oils for your business. Check us out today and find out why we're a leader in organic and natural products.