Why do you charge for membership?
Membership fees go towards making sure we provide you with the best data we can. While some suppliers build in their profits and overhead costs into the products they sell, we pass the product cost directly to you. This way when you purchase with us you know exactly what the true wholesale cost is.
What is a resale certificate and why do I need one?
If you're operating from a U.S. State that collects sales taxes you are required to collect sales taxes on sales of all shipments to that state.  Since our facility is in Texas what this means is if you have a dropship order with a destination to Texas, we must collect sales tax from you if you do not have resale certificate from your state.
Without a resale certificate you may run into some issues depending on who you ship to. As a retailer, you should have a resale certificate. Better safe than sorry.
I'm a Brick and Mortar. Do you accept wholesale accounts?
Yes! We love brick and mortars. Depending on your volume and location your order can be shipped USPS, FedEx, LTL or delivered by us if you're local to the Dallas-Fort Worth area. You would still get access to our high resolution images and our data downloads.
What is dropshipping?
Dropshipping is an effective way to sell products without having the need to store them or take on the inventory risk. When your customer places an order with you, all you need to do is place the order with us and provide the customer's shipping information.
The package is "blind" shipped and there is no need to worry about spoilage or expiration.
What is 'Blind' shipping?
Blind shipping is when a package is dropshipped and does not reveal the name of the company that shipped it. When you place a dropship order, the return label will say "WAREHOUSE."
Your customer will not know that is was shipped by us.
I'm new to this category. What about FBA?
Although the grocery category is restricted on Amazon, you may apply for approval with our help. We provide members with assistance in getting approved to sell in the grocery category by supplying Amazon-compliant invoices. Please note, approval is the responsibility of the member. Although we make every effort to get members approved, it is not guaranteed since it is entirely within the control of Amazon.
How long does it take to process an order?
Most orders ship same or next business day. You should allow up to two (2) business days for processing.  Our carriers make multiple pickups from us throughout the day with the latest cutoff time at 6:30 p.m.
Certain types of orders, including frozen and refrigerated ship on Monday-Wednesday. Orders placed on Wednesdays will go out the following Monday. We reserve the right to delay shipment in the event of extreme weather conditions.
When will my customer get their order?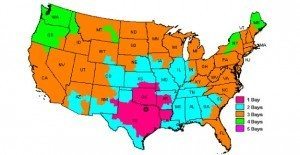 We're based in the Dallas-Fort Worth area. Because of our central location, shipments sent USPS Priority and FedEx ground are able to arrive to almost all of the lower 48 states within 3 days.
How much do you charge for shipping?
All of our shipping costs are passed down directly to you and can be viewed in the table here. We work closely with our carriers to offer you the best shipping rates possible.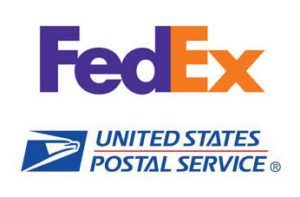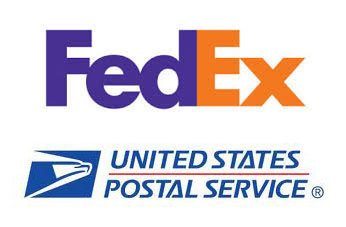 What if I want to cancel my membrship?
If at any time after purchasing the membership you feel it is not for you, you may cancel at any time. You will be issued a prorated refund rounded to the next calendar month. During that period your membership will remain active. Please allow 3-5 business days for the refund to process and up to two weeks for it to post back to your account.
Can I be invoiced directly for shipping?
Yes. However, we would need to place a hold on your order and manually invoice you separately. Your order may get delayed until the shipping is paid and we communicate this to our warehouse. If you decide to be invoiced separately for shipping, be aware that your shipment may get delayed by at least two additional business days.
Why is my order taking so long to ship?
Orders are typically shipped within 2 business days. Orders placed towards the end of the day may need an additional business day to process. Please note, orders for frozen and refrigerated products ship Monday – Wednesday. If you placed an order for a frozen/refrigerated product on a Wednesday, it will not ship until Monday at the earliest.