In our series of articles featuring essential oils for online retailers, it is time to turn our spotlight towards Aura Cacia's Pep Talk blend. In this article, you can also learn more about reselling organic essential oils wholesale, which can be a great way to make some extra income.
---
Check out my previous article for more details on organic essential oils wholesale.
---
Aura Cacia's Pep Talk Blend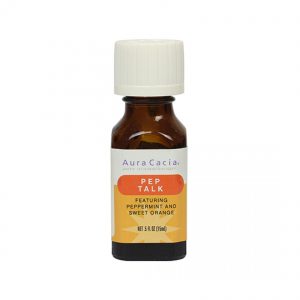 Aura Cacia has put together four different single essential oils to create a blend that gives the consumers the feelings of confidence, encouragement, clear mindedness, and empowerment. Let's take a closer look at each single essential oil. To learn more about them, simply click on the subheadings below.
Cardamom seed oil comes from steam distillation of the comminuted cardamom seeds. This essential oil has a warm and spicy aroma that contributes to the overall scent of the blend.  It was a calming and soothing effect on our body and mind. Additionally, it improves concentration to a great extent.
Sweet orange oil comes from the cold pressing of orange peels. Apart from its cleansing qualities and health benefits such as boosting immunity and preventing certain bacterias, sweet orange can boost your mood with its clean and fresh scent.
Peppermint oil comes from the steam distillation of the flowering peppermint plant. It can relieve digestive problems, respiratory problems, and treat various skin conditions such as acne. However, it is a part of this blend for its uses in aromatherapy. Peppermint oil naturally energizes your body and calms your mind.
Lemon oil comes from the peels of unripe lemon using the cold press method. This essential oil has strong antioxidant properties. It is also a natural disinfectant with a refreshing smell. When it comes to aromatherapy, it reduces stress and anxiety with its clean and refreshing scent.
Drop Shipping Essential Oils
Drop shipping allows anyone with an internet connection to sell products online without stocking them. For a good source of extra income and a great side business, all you have to do is to sign up for a membership with a reliable drop shipping wholesale supplier. There are very low startup costs and no inventory risk in a dropship business. This basically means you can pursue drop shipping business while you can still keep your current job.
Beginners in retail used to be forced to take a significant risk to buy an extensive amount of new products. with no guarantee that it would ever sell. However, with the dropshopping method, the smaller online retailers to compete better against much bigger retailers, who can easily afford to put in a lot more of their time, labor, and money into their business.
On the other hand, selling essential oils that you love can mean a lot of repeat business as long as you earn the customer`s trust. Essential oils are in high-demand. A lot of people turn to online shopping to buy their essential oils.
---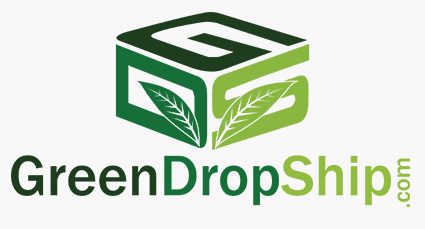 Greendropship.com is a supplier of 20.000 natural, organic, specialty products. We offer pure quality Aura Cacia essential oils at real wholesale prices. As a member of greendropship.com, you can take advantage of our fast shipping. We make sure that your customers receive the order within 3-5 days wherever they are in the United States. We also provide our members with blind shipping, up-to-date inventory data, and high-resolution images.
Aura Cacia produces %100 pure essential oils that your customers will love. Learn more about drop shipping or join us if you are ready to sell Aura Cacia essential oils at true wholesale prices.