We are strategically located in the Los Angeles, Pennsylvania and Chicago area and will soon be opening a facility in Atlanta. Having a fulfillment center in those locations allows us to reach most of the contiguous United States within 3 days. Our locations are as follows:
Pennsylvania
1621 Willow St.
Lebanon, PA 17042
California
701 E 59th St.
Los Angeles, CA 90001
Illinois
2300 Galvin Dr.
Elgin, IL 60124
Georgia
Coming soon!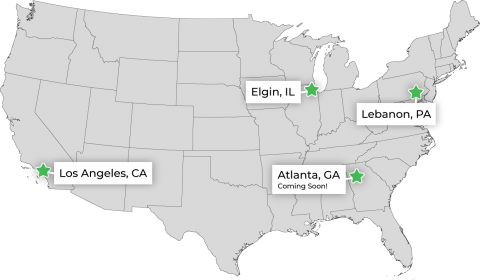 Find Products to Sell Online
Sign up to view our products!