Video Marketing: What You Need For Your Dropshipping Website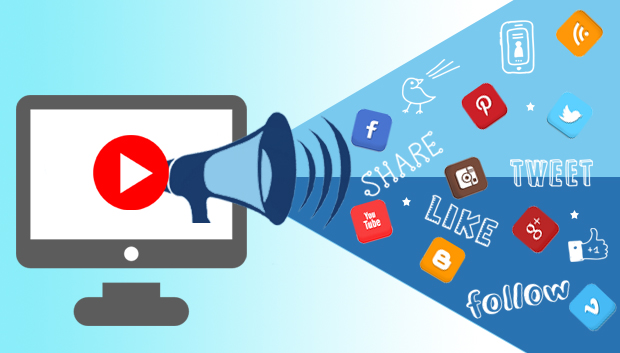 Video Marketing: The New King Of Content
Video marketing is a dominate force these days. Companies have tapped into the power of videos to advertise their wares as consumers have clearly indicated that they respond strongly to visual content. What this can mean for online retailers who are interested in content marketing is that you can potentially jump start your business with great video content to your customers. It's easy to do. And doesn't cost much to do it.
Your biggest challenge as dropshipper is locating unique and creative avenues to attract customers to your website. While there are others means to do so like paid advertising and creating written content, videos can play a powerful role in successfully reaching your marketing goals for your online retail store.
It's safe to say that video marketing is the most effective way to move traffic towards your website. Fact is, videos are not only visual, but they can also be fun and interesting. And most of all, informative.
Creating a video campaign for your dropshipping business can be affordable and simple. Once you've created your video you'll want to market it and the most effective way possible. Besides posting it on your website, social media is by far the most powerful method of video marketing for customer and new customer engagement.
To really get the most optimum results, you should focus on tapping into the needs and culture of your target audience.  Building your social media accounts this way makes them perfect locations for posting videos that underscore their needs and also align with their lifestyle preferences. This can support a variety of marketing objectives such as:
Driving traffic to your site
Marketing of top trending products
Soliciting video viewers to sign up for your email lists
Announcing promotions, sales and special offers.
These are the primary ways in which a dropshipper can benefit tremendously from video marketing. Your ultimate goal is to create more customers and drive up revenue. Video marketing done effectively can help this happen.
Explainer Videos vs. Brand Videos
Before we get into how to do it, let's talk about the kind of video you should make for your website. You want your video content to have the greatest impact on as many of your customers as possible. Therefore you want to choose the type of video that you feel will have that kind of effect. Here's a shortlist of different types of videos that work that have different objectives in aiming at consumer interests.
Look at the following:
Explainer Videos
Explainer videos explain or show how your product works. For instance, if you dropshipping business sells electronics, you might want to do an explainer video on how a particular electronic product works. Then, you want to tell your audience why this product would be beneficial to them.
But an explainer video probably wouldn't be a good idea if you're selling organic foods on your website. Food products are pretty much self-explanatory so an explainer video wouldn't do much to promote the product's purpose.
Brand Videos
Brand videos are great if you're promoting a specific brand or sell just one brand of products on your website. Brand videos are best used for advertising a brand. They're more effective posted on social media with the goal to increase traffic to your business.
The Most Popular Form Of Video Marketing: Educational/How-To Videos
Like explainer videos, how-to videos are great for showing your audience how to use a particular product and its benefits. How-to videos have broader potential than explainer videos since you can create one to explain almost anything. For instance, let's say you sell food products on your website. You can shoot a video to educate your customers on different herbs and spices and what they're used for in cooking. This also serves to educate your target audience as well. Videos like this are not only extremely popular but they help consumers understand how they can get the most out of a product.
Lastly, educational/how-to videos are great for building consumer trust. You can easily build a nice following publishing a series of how-to videos on your website.
To make clear the major difference between educational videos and how-to videos check out the following:
Educational videos serve to inform and provide information. This could mean creating a video that talks about the difference between spices and herbs. Or, differences between certain kinds of sunscreens and what might be the best kind for your skin type.
How-to videos actually show you HOW TO DO something. Such as how to cook with herbs and spices. Or, different ways to apply sunscreen. In a how-to video more than likely there's an amount of demonstration activity by the presenter to show viewers how something works or how to make or use a product.
Effective Video Marketing With Customer Testimonials
Customer testimonials are fantastic for your business if you can actually get a few customers or more for a video shoot to talk about how much they like your products and/or your services.
Here's the reality: according to technology giant Cisco, 82% of all consumer internet will be video by 2021. There's no time like the present to get ahead of competitors who have yet to take advantage of video content for their online business.
A massive 90 percent of consumers reported that video helps them to make buying decisions, while 64 percent say that seeing a video makes them more likely to buy.
Setting Up Your Video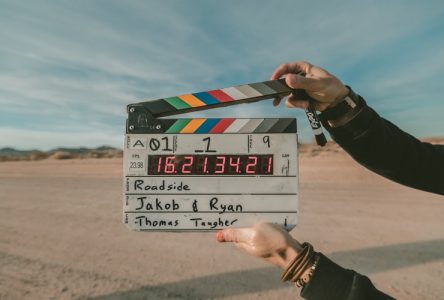 So let's get started. How to make a video.
Now that you've decided what kind of video would make the greatest impact on your target audience it's time to talk about actually making the video. For the most part, it's not that hard to do. And you can make an incredible video on a shoestring budget.
Your Target Audience
The first thing you want to do is to choose your target audience. Are you running an online fishing tackle business? Who are the people most likely to come to your website? By understanding who your target audience will be, you can tailor your message as much as possible to their needs and shopping interests.
What's Your Goal?
What is it that you're trying to achieve? Do you want to increase sales? Get sign-ups on your mailing lists? Attract more customers? What is it that you're after? You need to know this before creating your video. The more specific you are in your goal the more clarity you will provide in your video content.
Video Budget
Before you create the video you'll want to know what the budget needs to be for you to create it. Based on the kind of video you're producing helps in narrowing down costs. While you want your video to look good, don't be to overly-concerned about professional quality. It's the message that is most important to consumers, not high production value. There have been countless low-budget videos that have gone on to become incredibly viral. This includes videos shot on smartphones and cheap video devices. It's all about the vision and what you'd like to achieve.
Or, perhaps you do have the means to hire a professional videographer and editor. If so, great. But either way, whether you're shooting it yourself or employing others to do it for you, get clear on budget costs before you embark on making the video.
Type Of Video And Publishing
Remember the types of videos that we outlined up above? Now's a good time to decide what kind of video you'd like to shoot. Also, where you'd like video placement. For example, you may think it's best to post your video exclusively on social media. If you have an Instagram or Facebook account for your business, you might want to consider posting your video there for the broadest impact.
Your video doesn't necessarily always have to be posted on your website. Thinking in terms of outreach what might be the most effective route to take? If you're committed to making videos regularly, you also might consider creating a YouTube profile for your business in addition to other social media profiles. This is a great way to increase traffic and get the word out via multiple social media arms.
Just keep in mind the outlets you choose whether it's your website or social media, largely depends on your audience. What platform will your target audience frequent the most? That's where you want to be.
Beginning Production
For organizational purposes, it's a good idea to create a storyboard or script. This is so your project will turn out exactly the way you want. Write down ideas on what you want to get across and how you want to say it. The type of video you choose for your project will help tremendously in nailing down what you want the video to look like and the goals that you have in mind.
Production

Okay. Now is the time to actually shoot your video. Depending on whether you're shooting with a smartphone or video camera, you still want to make sure that you've got proper lighting. There's tons of information online about lighting a simple video. Here's a link to some quick advice in terms of the best lighting for your video project: Lighting For Video
For purposes of this article, we're going to assume that you're shooting either yourself or someone who is acting as the spokesperson for your video. It can also be done with voice-overs if demonstrating a product.
Your set can be very simple from just a white cardboard background or the color of your choice. Any products you'll need you'll want to have them in placement whether off-camera until you need them, or in full view. It's really a matter of how you envision the production process.
Also, keep in mind that if you're using a smartphone, please be sure and use a tripod or selfie-stick. Either will avoid shaky shots as you shoot.
Editing Your Video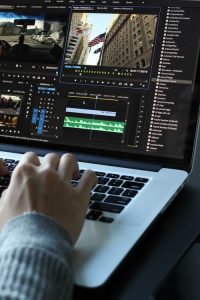 Once you've completed shooting your footage it's time to edit. Depending on your editing skills there are several free video editing software available online. Here's a shortlist. Each of them offers both Mac and Windows versions.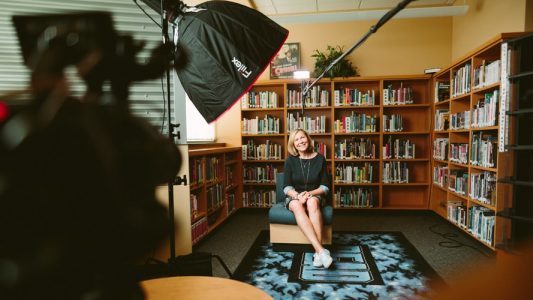 In fact, there are dozens of free video editing software to choose from. If the above programs don't suit you (but there's no reason why they shouldn't) feel free to do a search  "free video editing software" on Google.
Once you've decided which one you'd like to work with, play with the editing software to get a feel for it before beginning the editing process. As you begin running your footage through the editing application you'll want to narrow your footage down to the best clips. If it's not completely necessary to your video, then cut it. You want a video that's as streamlined as possible for best production value and viewing experience.
Last but not least, try to stick to simple jump cuts. It looks more professional that way.
Length Of Your Video
While editing, decide how long you want your video to be. You can also do this beforehand but sometimes in the editing process, you find that a different length might work better. It's perfectly fine to create a 30-minute video as long as the entire video provides value to your target audience. It's also fine to make a 2-minute video which can be quite effective. It's entirely up to you. Although keep this mantra in mind: less is more.
Measure Your Video's Success
There's no point in making a video if you have no idea if people are watching it. You want to be able to monitor your video's impact and likeability. After publishing it, keep an eye on how many times it's been watched and/or shared. This is critical to understanding if your video appeals to your target audience and any improvements to make on future projects.
Marketing Your Video with SEO:
Just like you use keywords in written content on your website, you should also optimize your videos for SEO. Make sure you optimize any hashtags, all titles, and the video description. This helps you take advantage of as much free exposure as possible.
One thing you can do to really strengthen your video's optimization is to create a video transcript to accompany the visual content.  The video transcript is the written content you see alongside many videos. The text alongside the video is literally a transcript of the visual content on the video.
This is necessary for good SEO because not only does it make the video more accessible to a bigger audience, search engine bots read the transcription and use it for SEO ranking.  Think of the transcript as a form of page copy or the written content that you post on your website. Transcripts are indexed by search engines in the exact same way. This really adds value to your video in terms of SEO rich content and ranking. This all leads to higher visibility and more traffic.
Video marketing is an excellent way to develop relationships with your customers and increase traffic to your website. You can easily establish yourself as an authority or expert with great videos to showcase to your customers. It's easy to do and the payoff can be tremendous. Don't wait. Start making your first video today.