How to Do Product Research for Your Dropshipping Store
One of the greatest challenges for an online retailer is finding the right products to sell in their online store. Figuring out what shoppers want can be really tough; it can be like a guessing game with no clear answer. That's why doing product research for your dropshipping business is so important! Finding the right products that you can sell is critical for your success and you will also be able to identify your target audience. Any successful entrepreneur will tell you that knowing your products and your audience is a necessity, so you should use every tool at your disposal!
Why Product Research Is Important To Your Online Business
Online retail is competitive, so you want to make sure that you are offering consumers what they want.

The best dropshipping suppliers will have a large inventory of goods. As a result, it's usually best not to totally overwhelm visitors to your store and offer

curated content

based on your market research.

If you are running a dropshipping business remotely and have limited resources to hire support staff, you'll want to use your time as efficiently as possible. Why waste it on products that won't sell?

Choosing a good niche will help you harness your sales and marketing techniques to give you the best

return on investment

(ROI).

Without product research, you'll just be taking shots in the dark and not properly connecting with potential customers.

If you choose the right products, then you can also

upsell

or

bundle

related products to maximize your profit margins.
What Should I Look For In Dropshipping Products?
As an online retailer, you need to develop your skills in identifying viable and potentially profitable products. This is easier said than done! However, never underestimate the importance and power of doing your research. This is arguably the single most important step in the entire dropshipping process.
Keeping that in mind, let's look at the basic criteria you should examine when choosing products for your e-commerce store:
Price.

This is a big one! Remember, as a dropshipping business, you set your own price. This is different than

affiliate marketing,

where you just offer a product at the wholesaler's price point and take a commission.

Shipping costs and methods.

Not all products can be shipped easily or inexpensively. However, the best dropshipping suppliers will have effective methods for shipping fragile or perishable goods, so make sure you research their shipping methods.

Demand.

This may seem obvious, but you need to find products that consumers actually want!

Seasonal trends.

In an ideal world, you'll offer products that sell consistently through the whole year. However, some goods are more popular at certain times of the year (holidays, summers, or winters), so be sure you identify when the demand will be highest so you can market accordingly.
Use These 7 Tips to Find Products
Identify the products that your customers need. If the product effectively solves a problem, there is likely to be a market for it. Plus, good product ideas don't have to be super complicated – sometimes simplicity is best!
Offer your customers options that are guilty pleasures. Not every product solves a problem or fulfills a need. In some cases, consumers make impulse buys simply to feel happy.
Find a good niche. Dropshipping is highly competitive, so it's best to carve out a niche in order to serve the needs and wants of your target audience. In other words, sometimes it's about quality and not quantity!
Choose products that you or your customers care about. If you are trying to find profitable products that you can sell, consider something that you are passionate about. Your work will be more enjoyable and your natural enthusiasm will translate well to your potential customers.
Get in early on trends. If a product really explodes in popularity, eventually consumers will lose interest and market saturation will set in. As a result, it's best to keep an eye out for potential trends and beat your competitors to the punch.
Find products that have good branding potential. Developing a strong personal brand is crucial to the success of your e-commerce store! You want consumers to remember the experience of shopping with you so that they return and become regular customers. When researching your target audience, ask yourself these four fundamental questions:

What does your target audience need or want?
How is your product right for your target audience?
Are you effectively communicating your personal brand?

Choose products that consumers buy regularly. If you have developed a strong personal brand, then you should foster brand loyalty by focusing on items that consumers buy on a regular basis.
Find What's Trending with Google Trends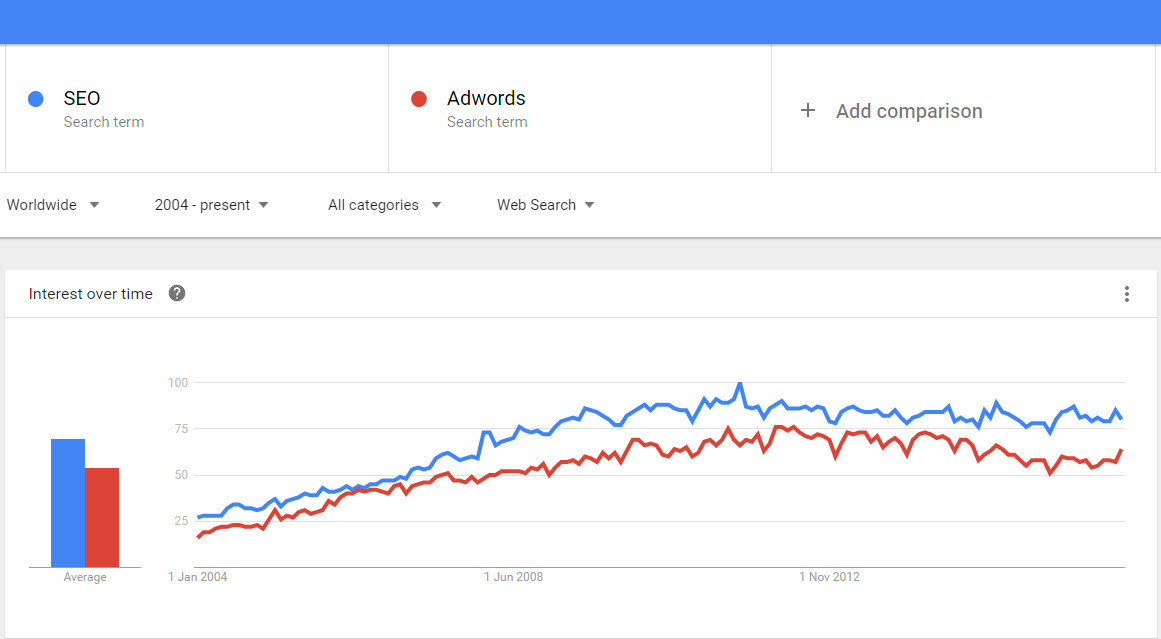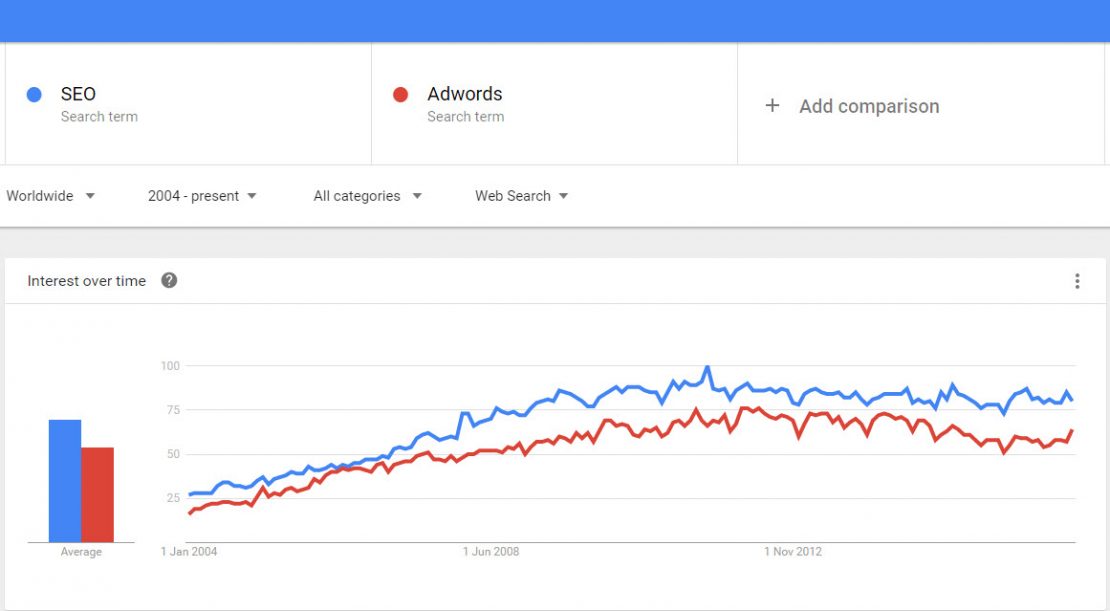 Google Trends is one of the most powerful product research tools that you can use. It harnesses all the data and information on what people are searching for to give you an accurate view of what's popular and what's not. When it comes to dropshipping product research, Google Trends is a priceless tool!
So, be sure to follow these tips:
Check the trend over a long period of time.

If you are trying to determine the popularity of a certain product, it's always best to get a broad view by expanding the search beyond the

past 12 months.

Zooming out and looking at the data for the past several years will give you the most accurate representation of the trend. For example, you want to avoid keyword unicorns – these are buzzwords that become super trendy and then vanish quickly.
Find related products.

Being able to

upsell

or

product bundle

can potentially make you more money dropshipping by offering related options to your customers. As a result, be sure you select

related topics

when doing your dropshipping product research.

Identify relevant keywords.

Creating a blog developed with

search engine optimization

(SEO) is an effective way to educate consumers and drive traffic. In order to properly optimize, you will have to use

related queries

in Google Trends and the Google Keyword Planner tool.
Identify seasonal trends.

Retail operates in cycles; there are periods of the year when people spend more or less money.

If you have a product that is season-dependent, you should create content that will coincide with its peak popularity. For example, if you are selling barbecue sauce and you know that this product trends in the summertime, then you should start marketing to your customers in the spring.

Update your content.

In order for your content to stay fully optimized, you should research which search queries are decreasing or increasing in popularity. This will help you keep everything relevant and fresh for consumers.
Use eBay To Do Product Research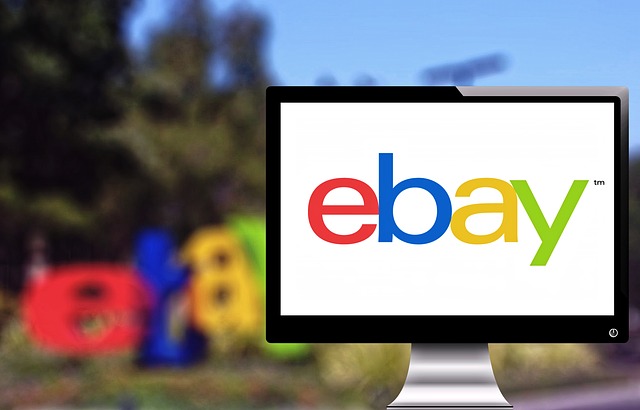 Use all the product research tools at your disposal, even if they weren't originally created with that use in mind. For example, eBay is a massive online marketplace with a huge user base of both customers and merchants. You can look at their transactions to get an idea of some potentially profitable dropshipping products.
Go to eBay and follow these steps:
Select the

Advanced Search

option.

Type in the product that you're researching.

Be sure to sort all the results by

Price Highest First.

Select

Completed Listings Only.

Press

Search.
Now you have a list of the best-selling products! This method has certain advantages because by making sure that you only check completed listings, you are getting an accurate view of what people are actually buying. You're not just looking at what they're interested in; you can actually see completed transactions and see how much people are willing to pay for certain items.
This could be a game-changer for your online store, helping you not only select the items but also setting your price points.
Use These 3 Free Methods For Product Research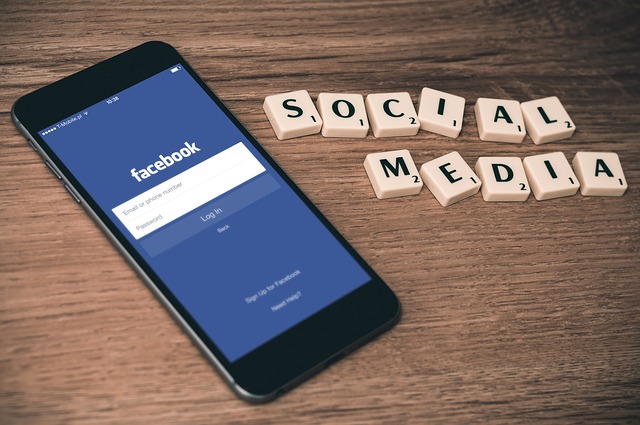 You can also harness the awesome power of social media and Facebook Ads. Remember, Facebook has a huge user database with lots of demographic data and Facebook Ads is one of the better methods for dropshippers to connect with customers.
So let's take a look at how to use Facebook and Facebook Ads to do some product research!
Search all the ads on Facebook. You can do this by using the Ad Library. This is a searchable function that gives you access to ads across all of Facebook's apps and services, including Instagram. This is potentially very useful since Instagram users usually skew younger than Facebook users. When you use this function, however, be sure you sort the results based on date. Remember, you want to get an accurate picture of what is currently being advertised on Facebook and its affiliates.
Check out relevant Facebook Ads with a new profile.

Using the Ad Library gives you information on all the ads being run at the moment, but you don't get all the user information. So, create a new Facebook profile with the demographics of your target audience, potentially even listing some related interests that you may have found with Google Trends. Remember, you are essentially creating a dummy account to see what advertisers are targeting your profile and you can see what ads pop up in the feed!

Use Commafeed. This is an open-source feed reader. Go to the website, create a free account, and click

subscribe

on the homepage. You'll then be redirected to the subscription homepage.

Simply enter the URLs of successful dropshipping stores in

Feed URL

and their names in

Feed Name,

and now you will be notified every time one of these stores uploads a new product. You are essentially subscribing to their data feeds and you can enter as many of your competitors as you like! See below for the subscribe homepage.

Source Your Products from Greendropship
Once you've found your niche and completed your dropshipping product research, you need to choose the right supplier. Ideally, they'll have the following characteristics:
Knowledgeable sales and support representatives.
High-quality products that meet consumer demand.
Tools to help you track your inventory and sales.
Be reliable, timely, and efficient in their shipping and packaging.
Not only does Greendropship meet every single one of these criteria, but we also offer over 20,000 natural and organic products made in the USA. Because of this extensive inventory, there are plenty of options for you to curate the best product list for your potential customers. Contact Greendropship today to speak to a representative who can answer all your questions or download a product catalog here!