Best Products to Sell Online in 2018: Predicting Marketing Trends
Only a few months left until the New Year's Eve. So, it is probably a good time to start thinking about best products to sell online in 2018. This is one of the most important questions to ask in a dropshipping business. Whether you are barely starting or you are a seasoned seller, you probably ask yourself this same question over and over again.
There is Never an Easy Answer
I often come across a lot of novices, asking this question in dropshipping social media groups, expecting an easy answer that will sell a lot. However, as one might expect, it does not work like that. Even if someone in those social media groups had the magic answer, they would probably keep it to themselves, instead of sharing it with hundreds of people. Unfortunately, some people make fun of such questions instead of a constructive answer, which discourages the beginners. We should teach them how to fish, instead of handing them the fish, or even worse, trying to humiliate them.
This leads us to the harsh truth (at least for some people): You have to do an extensive research to find the products to drop ship. There are a lot of things to consider before you come to a conclusion. Here are some of the most basic tips that can help you with your product research:
Identify your customer: Know what type of people that you will be targeting. Avoid being broad. Focus on specific niche markets and learn a great deal about their consumer behaviors. Always consider your target market while you are choosing your products or advertising.
Choose a category that you are passionate about: It is important that you wake up every day with an enthusiasm to sell the products you are passionate about. Besides, if you are selling the products that you love, you will be more likely to create content around the category of products you are selling, which can engage your customers and boost your sells as well as driving traffic to your online store.
Do Your Keyword Research: Before you settle on the product(s), make sure you do your keyword research, especially if you are selling online. This way you can see what the consumers are searching for while they are looking to buy a certain product. You can also learn about your competition, which, in fact, can help you stay ahead of your competition.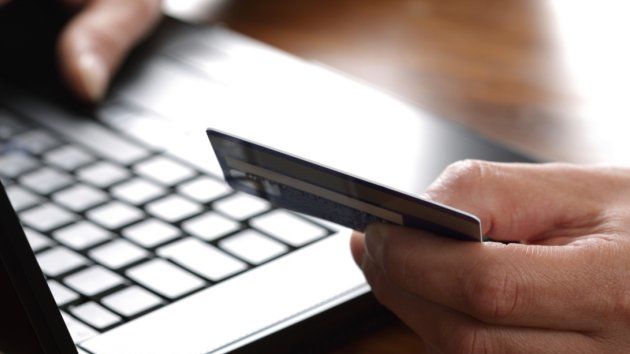 Here are Some Examples!
Although there are never easy answers, I have prepared a list of my favorite natural products to sell.  This will not work for everyone but others might find value in it. The list entirely consists natural, organic products because of my passion for the environment. These products are available through drop shipping from suppliers if you do decide to sell them in your stores! Let`s go!
1. Matcha Green Tea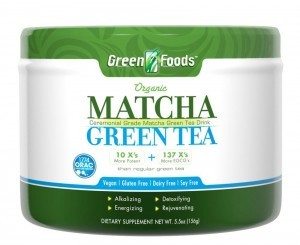 Energy
Alkalizing
Vegan
Gluten-Free
Dairy-Free
Soy-Free
Demand for Matcha green tea has been rising exponentially for last few years. As a result, we predict that consumption of Matcha Green Tea will boom in 2018.
Matcha tea is organically grown and handpicked in its native location Japan. According to scientific studies, Matcha works miracles. Its benefits include:
It reduces the risk diseases such as heart diseases and cancer because it has a lot of antioxidants including the powerful EGCg.
It boosts metabolism and burns calories. Muscle and Fitness magazine claims it "torches" body fat.
Calms the mind and relaxes the body
Invigorates, enhances mood and helps with concentration
Provides vitamin C, selenium, chromium, zinc and magnesium
Lowers cholesterol and blood sugar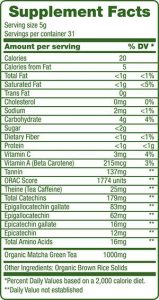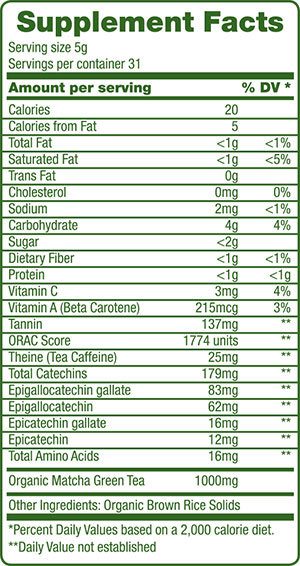 It is basically a green tea organically harvested from the leaves of the Camellia Sinensis plant. The use of matcha green tea goes back at least a thousand years. It is traditionally used in Japanese tea ceremonies. The samurai used it for energy while Zen monks used it for increased concentration. In that sense, it is comparable to traditional South American drink Yerba Mate, which is made from "the naturally caffeinated and nourishing leaves of the celebrated South American rainforest holly tree."
2. Giovanni 2Chic Brazilian Keratin and Argan Oil Ultra-Sleek Shampoo

Seduce with shine

Banish frizz

Safe for color treated hair: lauryl and Lauretha sulfate free

Antioxidant power with polyphenols & omega 3, 6 & 9 compounds

Smooth every strand

Banish frizz and seduce with shine

Safe for color-treated hair

With Brazilian phyto-keratin and Moroccan argan oil

For all hair types
A recent market report published by Transparency Market Research reveals that the global demand for organic, natural personal care products used to be over $7.6 billion in 2012 but it is expected to reach $13.2 billion by 2018. The research also reports:
"The use of natural, organic, and ethical labels has significantly increased in the organic personal care products market, impacting it favorably on the global front. After exhibiting considerable growth in the food and beverages industry, the practice of manufacturing organic products have penetrated into the personal care industry. Several nations around the world have introduced policies and guidelines encouraging the production of organic personal care products, thus providing considerable impetus to their market.

Changing lifestyle, the rising awareness, and availability of a wide range of products are key factors contributing to the market's growth. CAGR exhibited by the market through the course of the forecast period is expected to remain robust as concerns such as hair fall and skincare become widespread. While the demand for organic personal care product is expected to remain high worldwide, the opportunities witnessed across emerging economies is slated to be more lucrative."
Giovanni`s Brazilian Keratin and Argan Oil Shampoo is a popular organic shampoo that we expect it to sell a lot in years to come.
3. Earth`s Best Organic Baby Food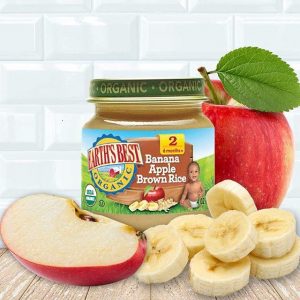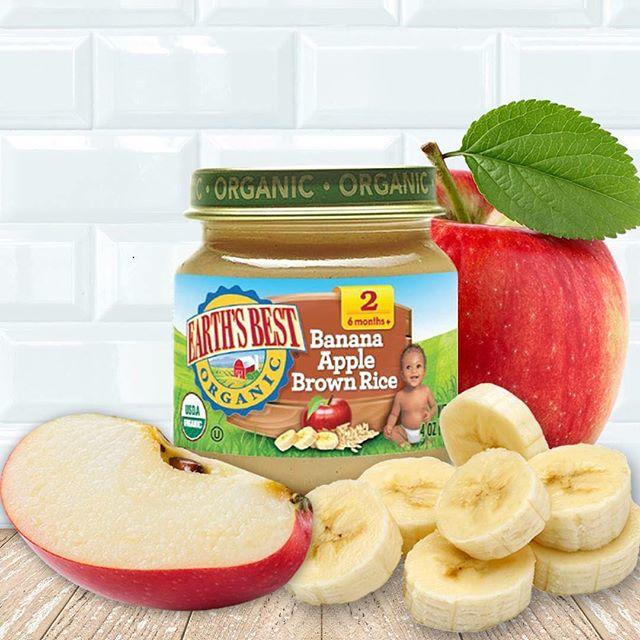 Here is a super healthy product for babies to consume. Earth`s Best grow their ingredients in Burch Farms, which  "began in 1950 on a 35-acre field in Faison, North Carolina. Today the farm covers 2,500 acres. Jimmy, Bill and Ted Burch own the farm with Jimmy's wife Theresa Burch and son Jimmy Burch Jr. Since the 1800's, their family has worked in the fields and they don't plan on stoppin' anytime soon."
Earth`s best relies on organic farming, which is nature-friendly. Organic farms do not use synthetic fertilizers or pesticides. According to Earth`s Best, Burch Farms maintain a high crop yield by using crop rotation and carefully harvesting vegetables only at the peak of flavor-generally 120 days from plant to pluck.
Loving, responsible parents clearly care about their baby`s diet. Earth`s Best is surely going to keep being a best selling organic baby food brand. As a result, it is on our list of best products to sell online in 2018.
4. Taste Nirvana Coco Aloe, Coconut Water with Aloe Juice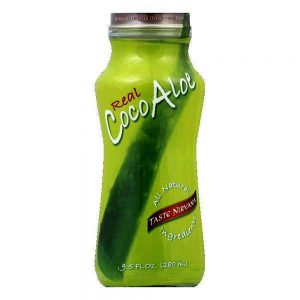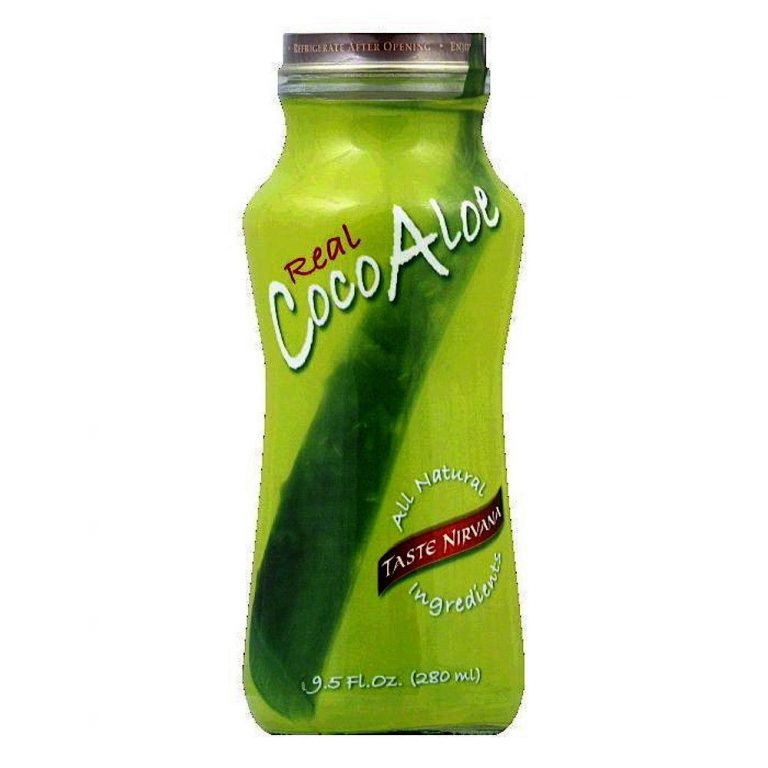 Featuring Thai young coconut with refreshing aloe juice.

Naturally sweet, no added sugar.

No preservatives.

No trans fat.

Contains 3 grams of fiber.

400 mg of Potassium.
Taste Nirvana harvests their coconuts in Thailand. Their factory is located in the middle of Thailand`s famous coconut groves. They claim to have established close relationships with their farmers, which allows them to pack within hours of harvest.
They use sustainable fuel, help with reforestation, recycles water with environmentally conscious wastewater treatment system. Their loyal customers, who care about the environment,  really appreciate their efforts.
They do not sell their products online using their own website. In their frequently asked questions page of their website, they notify their customers that it is available through Amazon. Therefore, the product seems to be very popular on Amazon and increasingly so. Drop shipping Taste Nirvana Coconut Water products and selling them on Amazon or in your own online store in 2018 is a great idea.
5. Blue Sky Natural Soda, Cola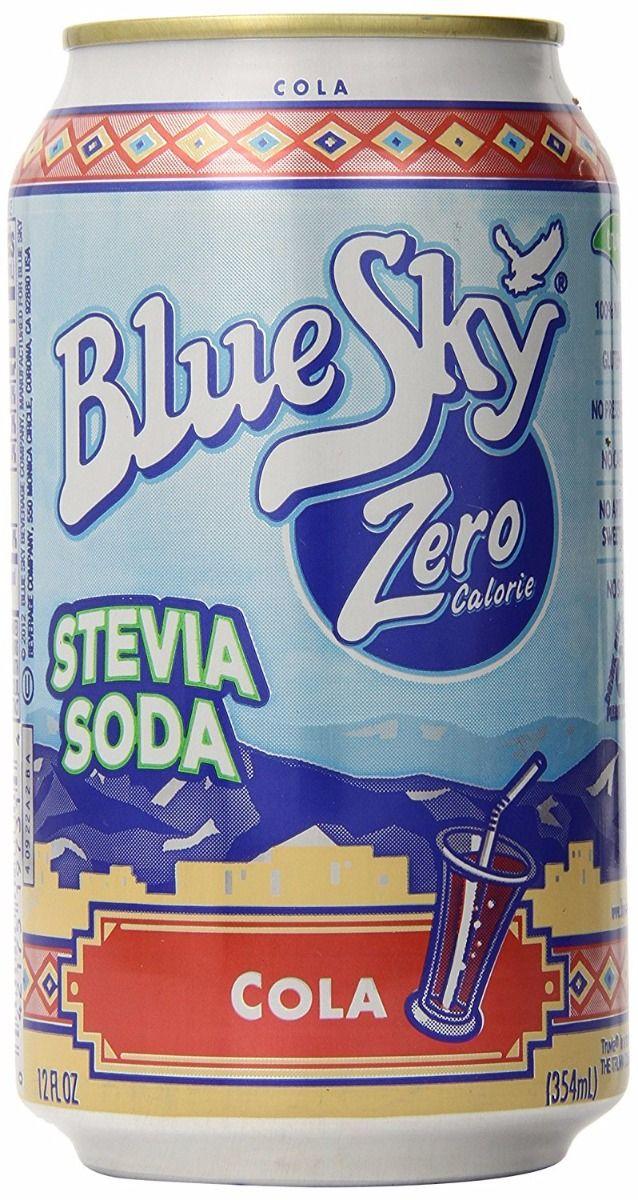 All natural cola sounds like a dream come true for all you cola lovers out there. Inside Blue Sky Soda products, you will not find any preservatives, artificial flavors or coloring, caffeine, sodium, and most important high-fructose corn syrup.
This is a great alternative for those who cannot give up soda but wants to avoid its bad effects on their health.
High fructose corn syrup is a sweeter and cheaper alternative to sugar. It is in almost all processed foods. Its regular consumption can be an underlying cause for heart disease, obesity, cancer, dementia, liver failure, tooth decay, and more.
For this reason, Blue Sky Natural Soda is a much better alternative if you do not want to give up that coke taste.
We expect increasing demand for this product in 2018 simply because general awareness about corn syrup is increasing each day. As a result, it is one of the best products to sell in 2018.
Drop Ship Method for Selling Natural Products Online
Drop shipping is a supply chain management method that allows retailers to sell products that they do not have to stock themselves. Because the drop ship supplier ships the products directly to the end customer, the retailer does not need to worry about stocking, packaging, and shipping. Besides, thanks to blind shipping, the end customer will not even know their package comes from a drop shipping supplier.
Because of low return rates and high re-order rates, brand name natural organic products are a great category to sell while using the drop shipping method. So, not only will have a clear conscience knowing that you are offering your costumers healthy products, but you will also face low return rates, and attract repeat business!
GreenDropShip offers fast blind shipping, low prices, a wide selection of products, and inventory data that updates multiple times throughout the day. Moreover, their innovative way of shipping frozen items will make sure the package reaches the end-customer in a great condition.
Learn more about us and request a catalog of their wide selection of products.