Your Complete Marketing Guide For Dropshipping
You can't expect to drive traffic to your online store without any marketing effort. At the end of the day, making sales depends on customers finding your website and connecting with your brand. Which is exactly what a solid marketing plan for dropshipping is designed to do.
Dropshipping is different from traditional business models because you'll likely find many resellers featuring the same products you are. And since it's an eCommerce business, a potential customer can literally buy from any one of them.
Without effective marketing and branding, you won't be able to differentiate yourself enough to convince shoppers to buy from you. Marketing is how you can rise above the noise, and connect with your target audience.
This guide was created specifically to help dropshippers like you develop a marketing strategy that will work for your unique eCommerce business. So let's dive in and get started!
Why Marketing Is Critical For Your eCommerce Store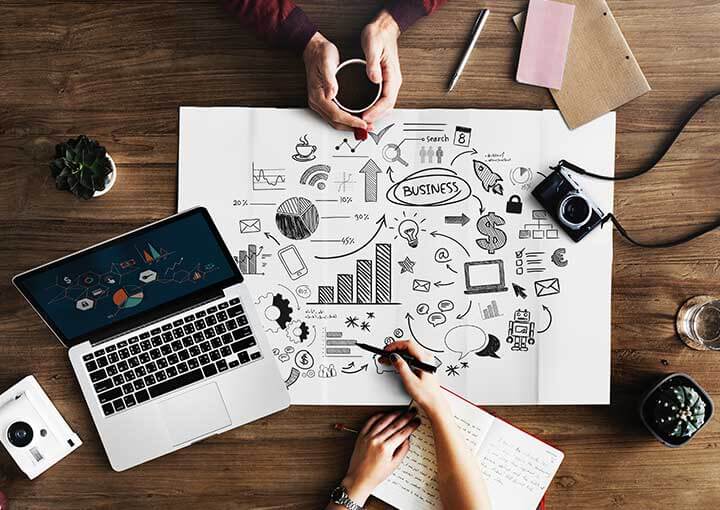 Dropshipping automatically puts you in a competitive environment. Because unless you have an exclusive contract with your supplier, there's going to be other entrepreneurs out there selling the same thing. That's the nature of the business.
A common mistake newbies make is adopting a "set-it and forget-it" mentality, meaning they think can set up their online store and let it run quietly in the background making money. Wouldn't it be nice if that actually worked? Spoiler alert, it doesn't.
Don't be the person who works hard to build the 'perfect' site, only to launch it into a world that doesn't know you exist. Driving traffic and marketing are critical components to the success of your business. And when starting out, these aren't tasks you can easily outsource.
Most dropshippers have small budgets and are bootstrapping just to get their business off the ground. Sound familiar? We're not going to sugarcoat it for you. It takes a lot of elbow grease to get your marketing strategy right.
It means you need to take the initiative to develop your own SEO, branding, marketing, and advertising skills. Especially during the first 6-12 months following site launch, when you're the new player in town trying to be discovered. There's no such thing as "too much time spent marketing" during this phase.
If you don't take a unique stand to solve a problem for your dropshipping niche audience, customers won't care about you or your brand. They'll simply click over to Amazon or somewhere else to get what they need.
These TWO THINGS are essential components for a successful brand.
#1 – Differentiating yourself to make an emotional connection with your target audience. You'll need a compelling brand story that captures your customers attention and draws them in.
#2 – Your branding and messaging must be consistent across all channels; your dropshipping website, content, social media, and marketing campaigns.
The good news is that a detailed well-conceived marketing plan can make both of these things happen for your brand.
RELATED ARTICLES:
Develop Your Dropshipping Marketing Plan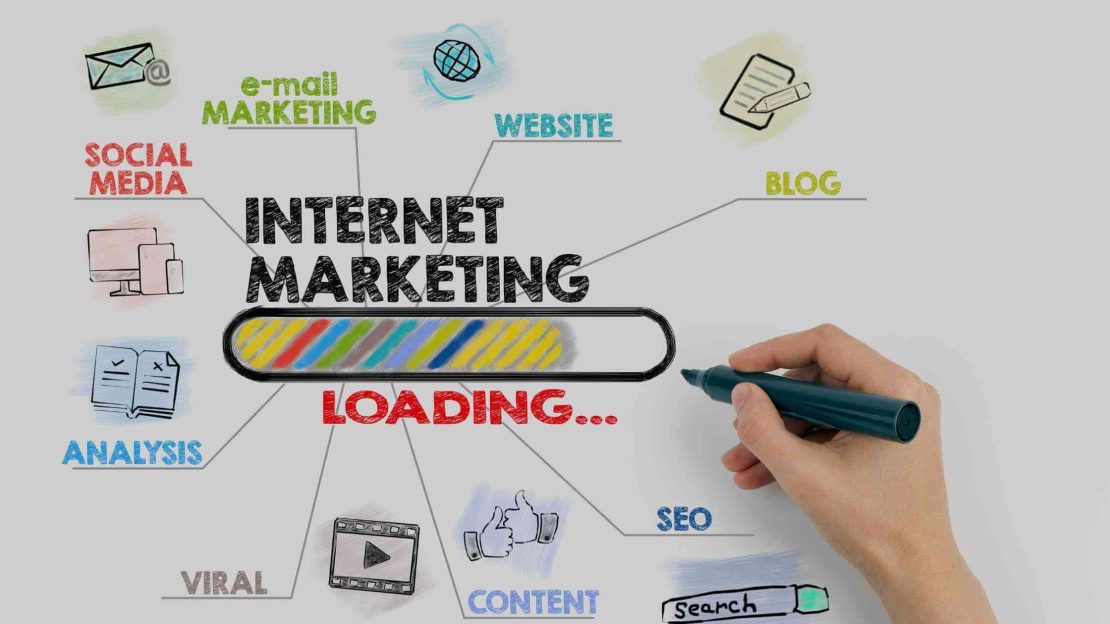 Before you'd even consider laying the foundation for a new house, you'd want a detailed blueprint to guide you through the process. The same is true for marketing your dropshipping store.
Before you start implementing tactics to drive traffic and sales, you need a marketing plan to guide you. Think of it like a blueprint that outlines the foundational structure of your brand's house.
Great marketing plans start with an idea, followed up by LOTS of research to prove the viability of that idea and to develop strategies to share the idea with potential buyers.
Your dropshipping marketing plan begins with the following four (4) foundational steps:
1. Define Your Target Audience
Specialization is what allows you to stand out from the crowd, find your ideal customer, communicate more effectively and compete on a smaller playing field. When it comes to marketing for dropshipping, specialization is the right move to make.
Some entrepreneurs worry that narrowing their focus limits their potential customer base and will cost them sales. When in reality, the opposite is true.
But specialization doesn't end with product choice, it extends to your target audience. Think about it, how are you going to plan your marketing strategy if you know nothing about the people who might buy your products? The short answer is, you can't.
When you define your target audience, you develop a clear picture of what your ideal customer looks like. This allows you to:
Understand their problems and offer unique solutions
Explain how you can add value to their lives
Create a compelling brand story and strong marketing message that appeals to their emotions
Know where they hangout, so you can find the best way to reach them
You may have heard the old advertising expression, if you target everyone, you target no one. That's absolutely true.
So who is YOUR target audience? Who are the people that are most likely to buy products from your website? The following questions can help guide you to the answer.
i) What Are Their Commonalities?
Look carefully at the niche you've chosen for your dropshipping store. Who are the kind of people that might be interested in what you offer? What are the features that unite them as a group, and make them potential customers of your brand?
Is it a specific lifestyle or hobby? Could it be a shared interest such as a favorite band, sports team, or show? It is a value or desire; such as saving time, being stylish, discovering new flavors, or supporting environmental causes?
Make a list. We're serious, write it all out and see where there's overlap. You can use that information to build buyer personas. These are semi-fictional representations of your ideal customer.
Buyer personas make it easier for you to tailor your content and messaging to meet the specific needs, behaviors, and concerns of the members of your target audience.
For example, you may know that your target audience is moms, but do you know what their specific needs and interests are?
Is it moms whose babies have allergies that need non-toxic, hypoallergenic products that won't irritate sensitive skin? Or is it working moms that don't have time to make baby food and want healthy on-the go options to make mealtime easy?
You can see how those two groups, while both moms, have very different needs and would therefore be looking for very different marketing messages.
ii) What Problem(s) Do They Need Solved?
So, you've determined you will target yoga enthusiasts that drink organic juice. Or maybe your ideal customers are men over 40 looking to build more muscle mass.
Whoever your buyer personas turn out to be, the next step is to answer these really important questions: what problem(s) do the need to have solved? Why would they buy the items you offer to solve them?
In other words, what does my ideal customer need?
Your yoga devotees might need clean juices designed to balance their chakras and leave them feeling blissful following class. Your 40+ fitness enthusiasts might need certain types of protein powders and supplements scientifically proven to support muscle mass in older bodybuilders.
Every group's needs are different, it's important to dig in and uncover the unique needs of the groups you are targeting.
iii) Can I Solve It For Them?
You've identified some folks that might be interested in your dropshipping niche, and you've examined what problems they are looking to solve.
Now it's time to look at the products you offer and answer honestly, is there a unique way that I can position my brand to be the solution these customers are looking for?
As the owner of a dropshipping store, you're going to be relying heavily on your suppliers. Be sure your customers' problems can be addressed with the products you have access to. Check that your resources align with your target audience's values.
If these values include natural and organic groceries, household, baby, or beauty products, plant-based food items, vitamins or supplements – GreenDropShip might be the right supplier for you. We offer thousands of products in these categories, so be sure to browse our online brand directory to see if we're a good fit for your audience's needs.
iv) How Do They Communicate?
What would your ideal customer type into Google when searching for items related to your brand online? How do they talk and phrase things? What type of information is most important to them?
Are they swayed by subject matter experts, science-backed research, and testimonials? Do they care more about honesty, transparency and feeling like they know you personally?
What arguments or reasoning prompts them to buy? Are they serious, or do they prefer a more light-hearted tone? Are they optimistic, or more of a realist? Do they respond to emotion or passionate appeals, or do they prefer brands that make them feel protected and safe?
All of these insights are vital for choosing the tone and style of communications for your brand. It will also help guide you when developing your on-page SEO strategy, product descriptions, and marketing messaging. (And we'll go into more details about SEO later in this post).
If you want to win the hearts and minds of your customers, you need to speak to them in a language they understand.
v) What Marketing Channels Do They Use?
To plan your marketing strategy in an efficient manner, you need to know where your target audience can be found. In other words, where do they hangout online?
What social media platforms do they spend the most time on? What celebrity or other influencers do they follow? Who are their favorite artists or vloggers?
This is how you'll determine where to host your advertising campaigns to achieve the biggest reach. When you know which social networks to target, you can focus your time and energy where it matters most (and ignore the channels where it matters the least).
2. Research The Competition
You will learn more about what works and what doesn't work in your chosen niche by looking at your biggest competitors than from anywhere else. Your competition is a virtual goldmine of information you can use to help define your branding and positioning in the market. Do not skip this step!
Start by identifying who your competitors are. You know what niche you're targeting, who else has online stores in that space? Search for keywords related to your brand and see who pops up.
Amazon and Google are solid places to start your search. Other resources you can use to dig up information on competitors include Alexa, Keyword Spy, Hoovers, and Ahrefs.
Make a list of your closest competitors and then dig in a little deeper to get a true understanding of the landscape. You want to identify ways you can improve user experience (UX), or position yourself to stand out from the crowd within your niche.
How Can You Differentiate Yourself From Your Competition?
Some items to consider when conducting competitive analysis include:
What are their strengths and weaknesses and how can I capitalize on them?
What does their digital footprint look like? How active are they on social media?
What does their website look like? Can I create a better user experience?
Do they have a blog? How often do they post content?
How strong are their CTAs (call to actions)? Can I do better?
What is their market positioning strategy? Why are customers really buying from them?
What are customers saying about them online?
Is there anything they do that I can improve on and do at least 10% better?
This information will help you find ways to differentiate your online store and give shoppers a reason to pick your products over everyone else's.
And keep in mind that even after you launch, competitive analysis should be done on an ongoing basis. It's important to keep tabs on how businesses are evolving so you can stay ahead of dropshipping trends.
RELATED ARTICLE: Product Research: How To Find Products For Your Store
3. Develop A Unique Selling Proposition (USP)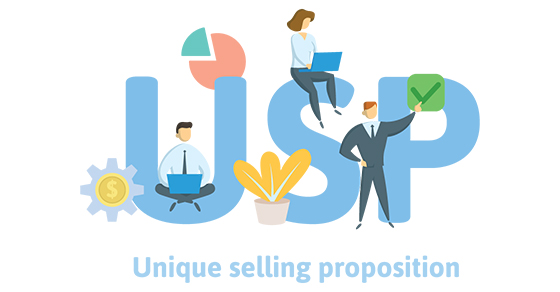 A unique selling proposition (or selling point), more commonly referred to as a USP, is that one special thing that makes your brand stand out above everyone else. Simply put, a USP defines what you offer, that other eCommerce businesses in your niche market do not.
Developing a USP is a critical foundational step for building a successful online store. When you take the time to create a strong and deliberate USP, it helps focus your marketing strategy and influences pretty much everything; from your online inventory, to your product descriptions, messaging, branding, copywriting, and more.
At its core, a unique selling proposition should quickly answer a potential customer's most immediate question when they encounter your brand: "What makes you different from the competition?"
There is an art and a process for finetuning your USP into a short, simple statement that beautifully encapsulates why your dropshipping brand is unique.
If you haven't already crafted your own USP, check out this article where we break down all the steps for developing a unique selling proposition for your eCommerce business.
4. Create Your Brand Style Guide
One of the primary reasons that people buy products from a business is because they trust the name. If you've established credibility as a brand, people more easily see the value of your offerings.
As a dropshipping entrepreneur building a successful brand name and style should be a priority. People love consistency! They like to know exactly what to expect when engaging with a business.
How would you feel if you looked at the same brand on different platforms and saw different descriptions, profiles, logos, or messaging? You'd be confused right?
You wouldn't understand what that brand was about, and you probably wouldn't trust them enough to spend money with them. It's basically a dropshipping marketing nightmare.
Research backs this up. Some 60% of US millennials say they expect consistent experiences when dealing with brands online, in-store or by phone. This is why developing your brand style is so important.
The first step in maintaining a reliable brand image is observing a consistent color palette and design, because colors speak to your values and make the customer experience more enjoyable. Take the time to learn about color psychology and choose a palette that will speak to your target audience and communicate your brand personality.
Also consider the tone and voice you want to take with your audience and think about what font, style elements, and taglines align with that tone. Your palette and tone will form the base of your brand's style guide.
From there your design, logo, messaging, and creatives should follow your brand guidelines. Essentially, your entire website, social network channels, product descriptions, blog posts, emails and advertisements must all be cohesive and be easily identifiable to represent your brand's personality.
Once you've got this nailed down, your social media and marketing messages will start to flow more naturally. This allows your audience to connect and engage with your brand. They'll know who you are, and what you are about. Which leads to trust and repeat business for your dropshipping store.
RELATED ARTICLE: Branded Dropshipping: The Ultimate Guide for Online Retailers
Key Marketing Strategies For Your Dropshipping Store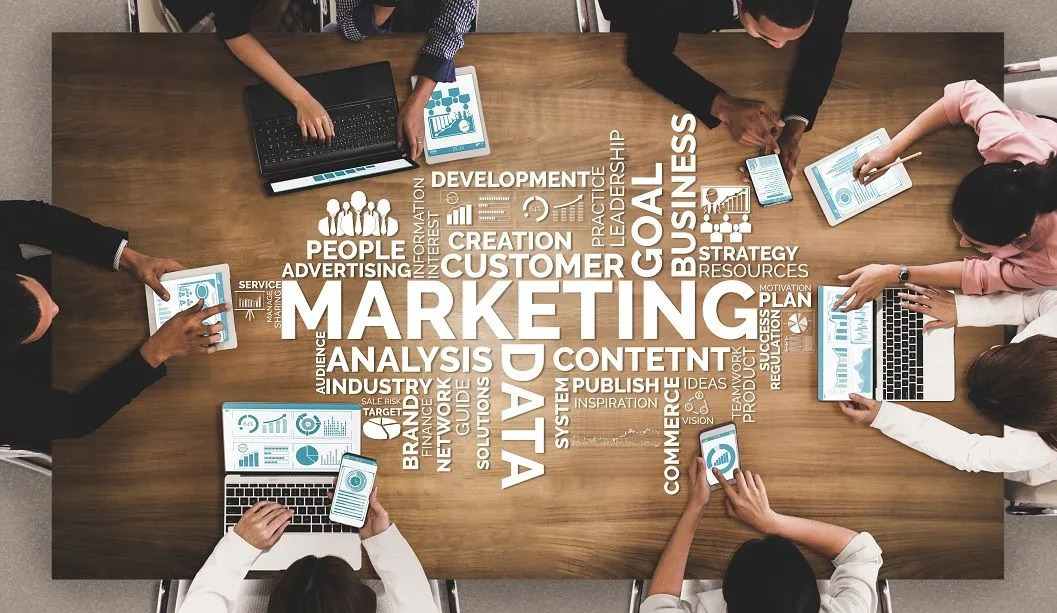 Once you've laid the groundwork for your marketing plan by identifying your target audience, researching the competition, crafting a unique selling proposition, and developing your branding, it's time to get down to business.
What marketing strategies and tactics will you use to reach potential customers and get them interested in your brand? Then once you've got their attention, how will you convert them and make a sale?
Let's go over eight (8) key marketing strategies you can use to drive traffic and sales for your dropshipping store.
1. Implement SEO Tactics On Your Dropshipping Site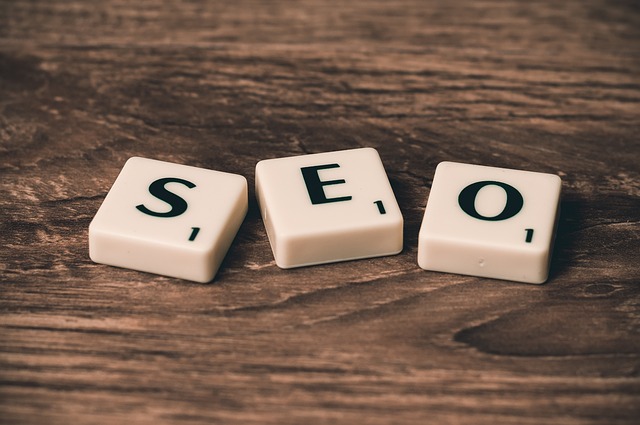 Implementing SEO (search engine optimization) tactics can help your dropshipping store become more visible in search results. Meaning, when users enter key search terms that you've optimized for, your website could be one of the first to pop up!
But before you get super excited and dive right in, know that SEO is an investment that increases rankings and traffic over time. Don't think that adding a few strategic keywords will suddenly boost your site to page one.
An effective SEO strategy takes time to build up momentum. It's more like a marathon than a sprint. But it's definitely WORTH the effort, as organic traffic is like the gift that keeps on giving.
All SEO starts with keyword research. Without it, you won't know what you're optimizing for and you won't get very far in search engine rankings.
A keyword is basically a word or phrase that people search for online to find what they're looking for. Short-tail keywords are two words or less, while long-tail keywords are three to five words.
Why does this matter? Because long-tail keywords are usually easier to rank for! So if during your research you can find long-tail keywords that are relevant to your dropshipping niche, these are SEO gold.
As an example, if you have a page dedicated to vegan products, but you can narrow the focus down even further to "organic vegan snack foods" that's a long-tail keyword you might rank for.
The best way to find keywords is using these four criteria:
Search Volume
Keyword/Product Fit
Commercial Intent
Difficulty/Competition
You can find this information by using a keyword research tool. Tools like KWFinder, Google Keyword Planner, SEMrush or MOZ are effective for this purpose.
Here are a few tips to implement SEO basics:
Do Keyword Research as mentioned above to identify the search terms you want to be found for.
Prioritize keywords with a lower competitive score, higher search volume and long-tail keywords.
Use keywords in your meta tags, Heading tags, product descriptions, and web copy.
Create content on your website targeting your search queries (read below).
Use relevant keywords in your Product Names.
Since your dropshipping site is focused on selling products, pay special attention to product names. The name should be meaningful and include many attributes so that people can find it. "Organic vegan gluten-free rosemary crackers" is way more optimized than "organic crackers".
RELATED ARTICLE: Shopify SEO Guide For Dropshipping: Tips To Rank Higher
2. Start Content Marketing
Content marketing for dropshipping goes hand-in-hand with SEO. Starting a blog is a great (low-cost) way to drive organic traffic to your dropshipping business.
It allows you to optimize your site for more keywords, share longer content (which the Google algorithm loves), and cross-link relevant optimized pages to further boost your rankings.
Why do people go online in the first place? It's not generally to buy products. People go online primarily to learn, have fun, and socialize.
So, if your website is focused solely on selling products, how will it stand out and grab the attention of the majority of online users? It won't. That's why you need a content marketing strategy!
How does it work? Let's try an example. Assume you have an eCommerce store that sells organic beauty products. You need to get those products in front of potential customers. But remember, people don't come online searching "buy shampoo", they want to learn or have fun.
That's where content marketing comes in. You can write an optimized blog post educating consumers about how to add volume to fine hair (and include links to your products, of course). People searching for this information will be directed to your site.
For people looking for fun and entertainment, you can share videos on social media demonstrating cool hairstyles or funny haircutting accidents. Then once they're engaged, direct them to your online store where your hair care products are featured.
New customers don't always like to be sold right from the get-go. Use your content marketing strategy to attract them to your brand without pushing to sell anything. Then once they're engaged, you can casually show them what is in your online store. This kind of suggestive marketing works.
3. Optimize Your Product Descriptions
With dropshipping, your supplier usually provides product descriptions and images to you in their product feeds. You may be tempted to simply upload those descriptions into your online store and start selling. Bad idea.
The biggest takeaway we really want to drive home with this dropshipping marketing guide is that EVERYTHING you do must be laser-focused on the needs of your target audience. The whole point of developing a marketing strategy is to differentiate yourself.
Using generic product descriptions that are available to other dropshippers will not help you stand out.
It's essential you write unique product descriptions that are engaging and on-brand. These descriptions should also incorporate keywords that align with your SEO strategy to help consumers find you in search.
What information would your ideal customer care about? For example, if you've positioned yourself as an expert on the keto diet, shoppers will likely expect to see macronutrient counts included in your product descriptions.
If your brand is focused on appealing to eco-friendly consumers, your descriptions will likely contain information about what makes your products safe for the environment.
You also want to include some emotional language in your product descriptions to entice customers to buy. While your other marketing efforts are focused on driving traffic to your eCommerce store, your web copy needs to seal the deal.
Be sure to include a clear call-to-action (CTA) telling customers exactly what you want them to do. "Buy Now", "Shop Now", and "Add to Cart" are all examples of clear CTAs designed to get shoppers to convert.
4. Incorporate Brand Storytelling
Successful marketers use storytelling to help make ideas stick. People remember stories, and if a story is told authentically it can build consumer trust in your brand.
In a nutshell, brand storytelling is the art of communicating your idea or message by creatively weaving words, images, and sounds into a narrative. Stories can be visual, written, or verbal.
Good stories stir an emotional response in your audience.
When consumers feel an emotional connection to your content two things are more likely to happen; 1) they may share the content with friends, giving it the potential to go viral or, 2) they may be persuaded to click over to your site.
In the world of dropshipping marketing, where competitors sell the same products you do, storytelling can be the hook that makes a consumer decide to buy from you and not the other guy. This is where you can share your unique personality and knowledge with your target audience.
Why did you choose your particular dropshipping niche? Is it a passion or hobby of yours? Are you a subject matter expert on the topic? Do you offer a unique buying experience different from anyone else? TELL THAT STORY!
When creating your narrative, follow these three simple steps to build your brand authority:
Know what you're talking about. If you're not an expert in your niche, now is the time to learn everything you can about your topic.
Be honest, and focus on developing your own creative voice.
Share stories that stir emotion and draw people into your brand instead of pushing them away.
5. Leverage Social Media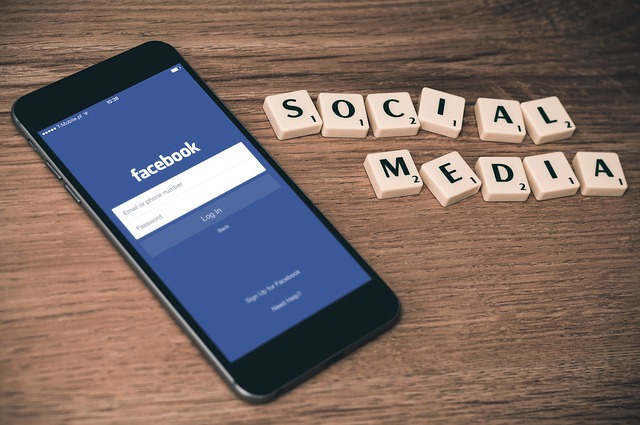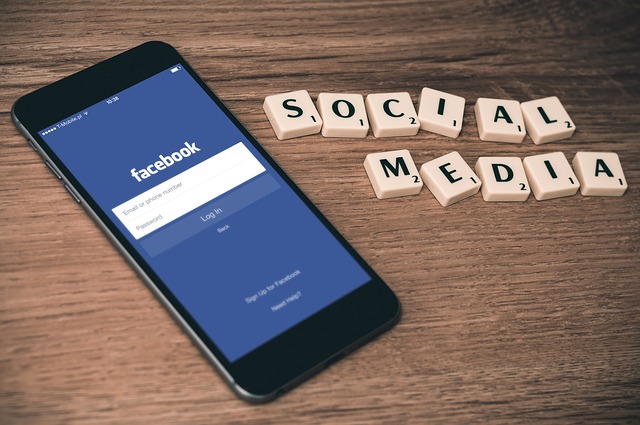 You've got great content and great products, all targeting your niche audience. The question now becomes, how do I reach them? That's where social media marketing comes in.
But before you go out and start creating profiles and posting, it helps to have a big picture view of what you want to get out of your social media efforts and how you can best achieve those outcomes. And just like everything else in your dropshipping marketing strategy, it all starts with your target audience.
Which social platforms do they hangout on? What type of content do they want to see?
Don't waste time and energy maintaining a presence on platforms where your ideal customer isn't engaged. Especially when you're just starting out.
It makes more sense to identify the one or two social channels with the biggest pool of potential customers for your brand, and focus your efforts there.
Then identify your top goals as a dropshipping business owner, and ensure everything you do or post ties in directly to one of those goals. Make a list of what these goals are and think about how you'll measure the success of your efforts.
Some social media marketing goals to consider include:
Build brand awareness
Drive traffic to your website
Make sales
Generate interest or demand for your products
Engage with your customers
Acquire customer emails
Establish social proof
Build a loyal following
Establish yourself as an expert in your niche market
i) Organic Social Media Marketing
Organic content is an umbrella term that describes any unpaid content you post, like photos, videos, stories, and comments. Some dropshippers might want to skip over this part and go straight to targeted paid campaigns to reach more people, but that can be a big mistake.
In reality, organic posts should be at the heart of your social media marketing strategy, because it will be much easier to make sales if you can keep your audience engaged organically.
The golden rule of social media: Don't only promote your products! You'll quickly lose followers if every post is just "Hey guys, buy this now!"
The point of social media is to engage with your followers. You have to show them things that they're actually interested in. And you need to do this in ways that are fun, creative, and entertaining.
Here's a few organic social media marketing ideas for your dropshipping store:
Promote content from your blog
Share "behind-the scenes" looks at how you run your business
Poll your audience on topics relative to your niche or brand
Host a contest or giveaway using a branded hashtag
Answer frequently asked customer questions
Share videos from influencers in your niche
Make your own videos showing your unique personality or using your products in real life situations
Share quotes or memes that align with your brand's voice (inspirational, eco-conscious, quirky, health focused, etc.)
Just remember, whatever you post should be consistently on-brand to build trust with your audience.
ii) Paid Social Media Ad Campaigns
Organic posts are great for building brand awareness and engaged followers, but when it comes down to the nitty-gritty of selling your products, you can't beat paid ad campaigns.
Facebook and Instagram's Ad Manager Tool can save you time and money by optimizing your ad delivery to get your message in front of the people most likely to convert. The targeting capabilities of the platform mean you can reach more people with less money. Making it a viable option for bootstrapping dropshippers on a tight budget.
Ads Manager also has robust reporting tools to help you see if your ads are driving their intended goal. It even allows you to split test ads, so you can see which creatives or audience options are more successful.
You can then pause any ad campaigns that are underperforming and focus your ad dollars on those that work best. Which makes this tool even more appealing.
RELATED ARTICLES:
6. Use Up-Selling and Cross-Selling
So far we've talked about marketing strategies to attract new customers to your dropshipping store. However, marketing for dropshipping doesn't end after you get a customer to your website.
Incorporating up-selling and cross-selling strategies into your dropshipping marketing plan can help increase the average order value of your sales.
Up-selling is the process of persuading customers to buy an upgraded or more expensive version of the initial product they viewed. So as an example, if you're selling headphones, you might encourage consumers to buy a higher quality bluetooth set you also offer.
Cross-selling is suggesting products that go along with a product a customer has already purchased. The idea being that customers can use these "related" products to have a better user experience with their initial purchase.


You can incorporate up-selling and cross-selling strategies for your dropshipping business on your product pages, in your email marketing and content marketing strategies, and through retargeting ads (which we explain below).
You've seen these practices on numerous websites before, Amazon in particular excels at this. Whenever you see "related products", "frequently bought together", "our editors recommend", etc. that is cross-selling and up-selling in action.
The reason marketers use these tactics is because they work! Other reasons to incorporate up-selling and cross-selling strategies include:
It costs more to acquire new customers
It's easier to sell to customers you already have, and
Returning customers spend more on average.
RELATED ARTICLE: Top 6 Shopify Upsell And Cross-Sell Apps
7. Build An Email Marketing Strategy
Think email is old school? Think again.
A well-executed email strategy can help you boost brand and product awareness, build authentic relationships with your customers, drive traffic to your dropshipping store, and encourage repeat purchases and upsells.
Here are a few things that you can use email marketing for:
Sharing offers and discounts
Announcing new brands or products
Retargeting
Revisiting abandoned cart customers and inviting them back
Sending back-in-stock alerts
Product recommendations and reviews
Sharing informative blog posts on your niche topic
Cross-selling based on a recent purchase
The first step is to brainstorm creative ways to build your email list. Contests, giveaways, eBooks, and special offers are often good places to start.
Then you'll want to choose the right tool to help you design and automate your email campaigns. If you're using an eCommerce platform like Shopify, they likely offer email marketing apps that will seamlessly integrate with your dropshipping store.
For email newbies or dropshippers on a budget, you can check out email marketing services like MailerLite or SendinBlue that are user-friendly and have a low price plan option. If you're looking for a more robust service with complete automation and sophisticated audience segmentation, Drip might be for you.
To learn more about email marketing, including how to choose the right email tools for your business and set up profitable automated email campaigns, check out the following guide:
8. Utilize Remarketing Techniques
Don't lose potential customers! Instead deploy the most powerful weapon in your marketing arsenal for saving a sale…remarketing.
Remarketing means re-engaging with the people who have already visited your site or even made a purchase. Improving conversions is the single most effective way to make more money as a dropshipper.
On average, only 2% of users convert into customers on their first visit to your store. Those people are obviously interested in your products, but for whatever reason were not ready to buy. If you know this information about potential customers, and you do nothing, it's like leaving cash on the table. That's where remarketing comes in.
Abandoned carts can be marketing gold for dropshippers. Estimates vary, but studies suggest around 70% of shoppers end up abandoning their cart before completing the purchase. Even turning 2% or 3% of these potential sales into actual sales could be the difference between making a profit and making a loss.
Abandoned cart remarketing is relatively easy and affordable. You set up automated messages that are sent to customers who add items to a cart, but don't complete the purchase. Some eCommerce platforms, such as Shopify, offer remarketing apps you can use to automate these messages for you.
You can also try Facebook retargeting ads, which allows you to reach prospective customers who have shown an interest in your brand based in their online activity.
Keep in mind, the Facebook pixel must be integrated into your website to take advantage of Facebook retargeting and custom audiences.
Start Dropshipping With GreenDropShip!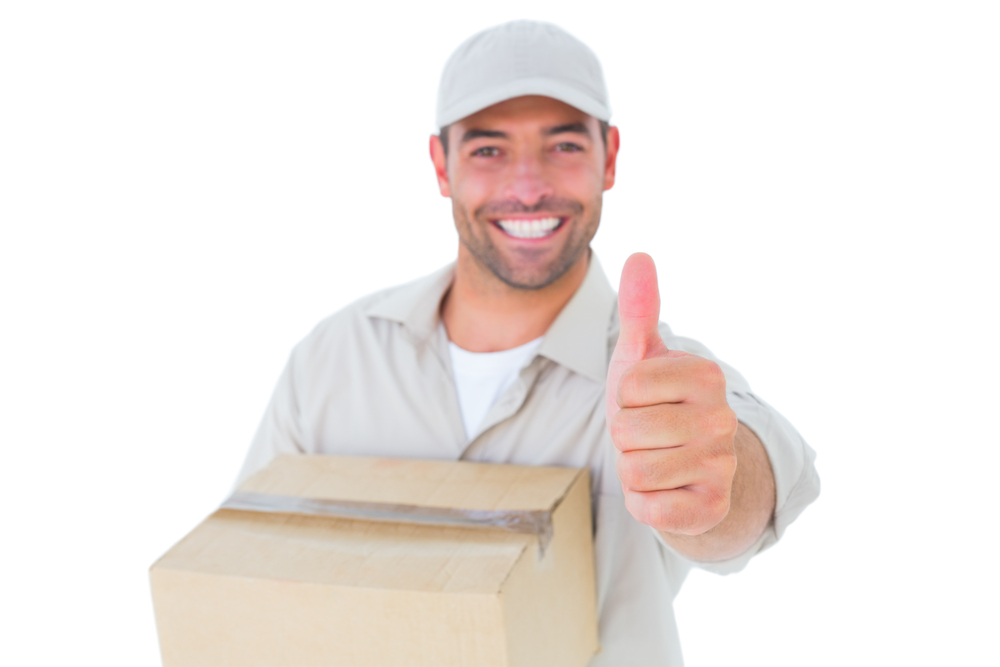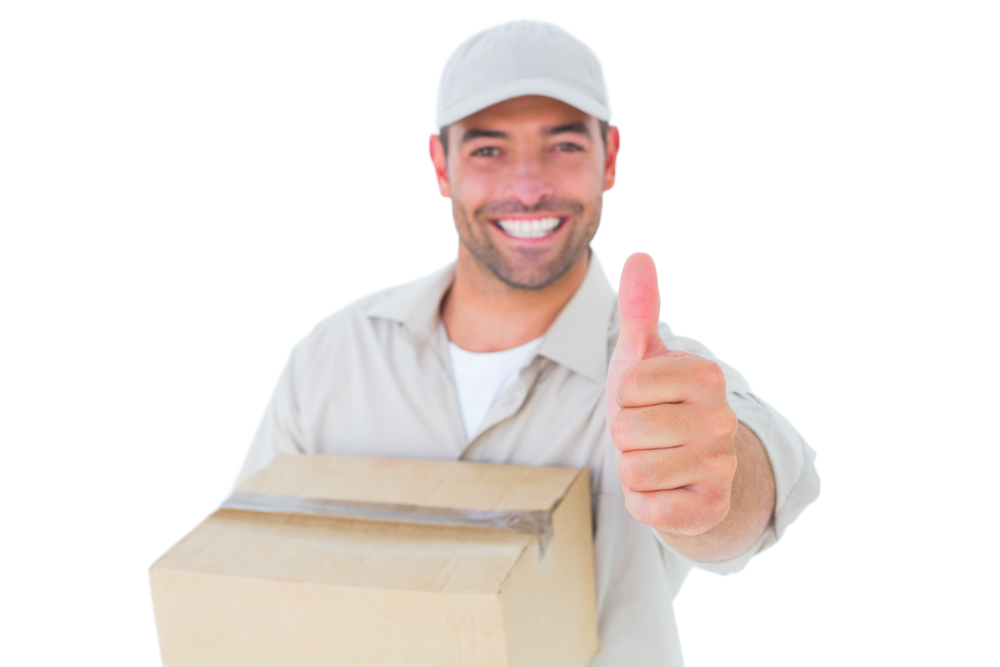 GreenDropShip is a US-based wholesaler and dropshipping supplier with thousands of natural and organic products. Most of these items are made in the USA and come from in-demand brands that consumers know and love.
Our extensive selection has so many incredible premium, specialty, and gourmet products to choose from, with niches and categories like:
Become a dropshipping member and we'll store, pack, and ship your orders to your customers. We have multiple warehouses throughout the country, so our shipping times are always short and your customers won't wait long.
We also function as a conventional wholesaler, so you can purchase products in bulk from us and we'll ship them to you. This means that you'll handle storing, packing, and shipping them to your customers.
We offer a Shopify dropshipping app that makes it easier than ever to add products to your store. If you'd rather not use the app, we also offer product feeds so you can use our dropshipping platform to sell products on all the major Ecommerce platforms.
We also offer Amazon FBA prep services to our members at no extra charge.