How To Increase Your eCommerce & Dropshipping Sales: Top Tips!
We're not going to beat around the bush, dropshipping is a competitive business. So it's no surprise now that you've launched an online store you're already wondering how to increase your dropshipping sales.
The average eCommerce store typically sees its conversion rate hovering around the 2-3% mark. But you didn't start an online business to be average, did you?
You're here to make money! It's okay to admit that. So let's look at some of the most effective ways to boost sales in your dropshipping store.
Top Three (3) Strategies To Increase Dropshipping Sales:
Drive More Traffic To Your Online Store
First things first, if you want to increase dropshipping sales, you need to get more shoppers to visit your online store. You can't convert and make a sale if there's nobody there to see your products!
There are two main ways new customers will discover your brand. Either through organic search or by viewing and clicking on an ad or social media post.
Therefore, if you want to drive more traffic to your online store, you need to focus on SEO and marketing.
RELATED ARTICLES:
1. Implement SEO Tactics On Your Dropshipping Site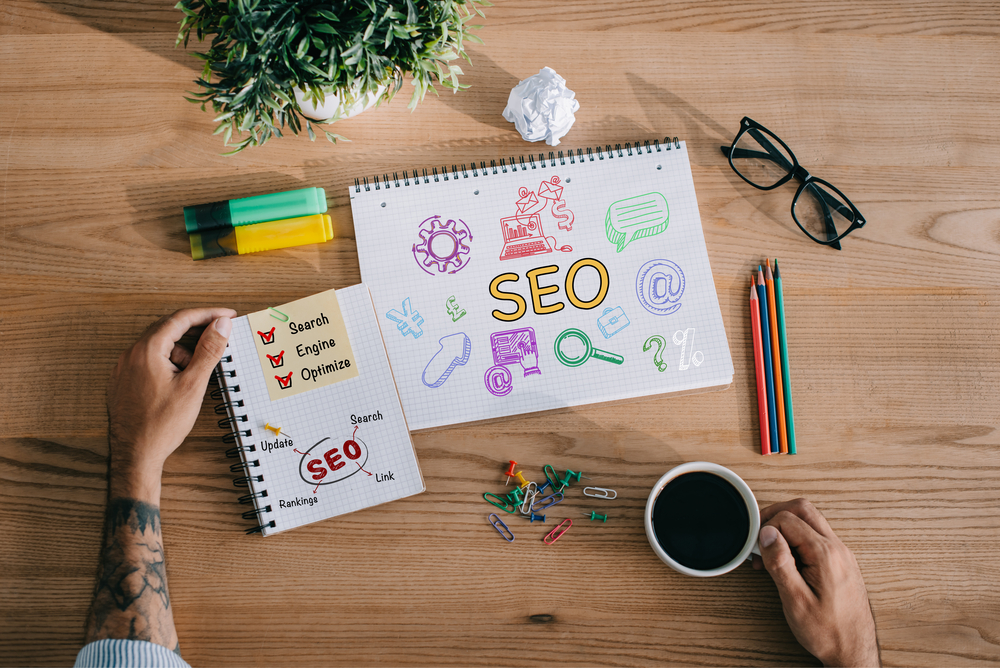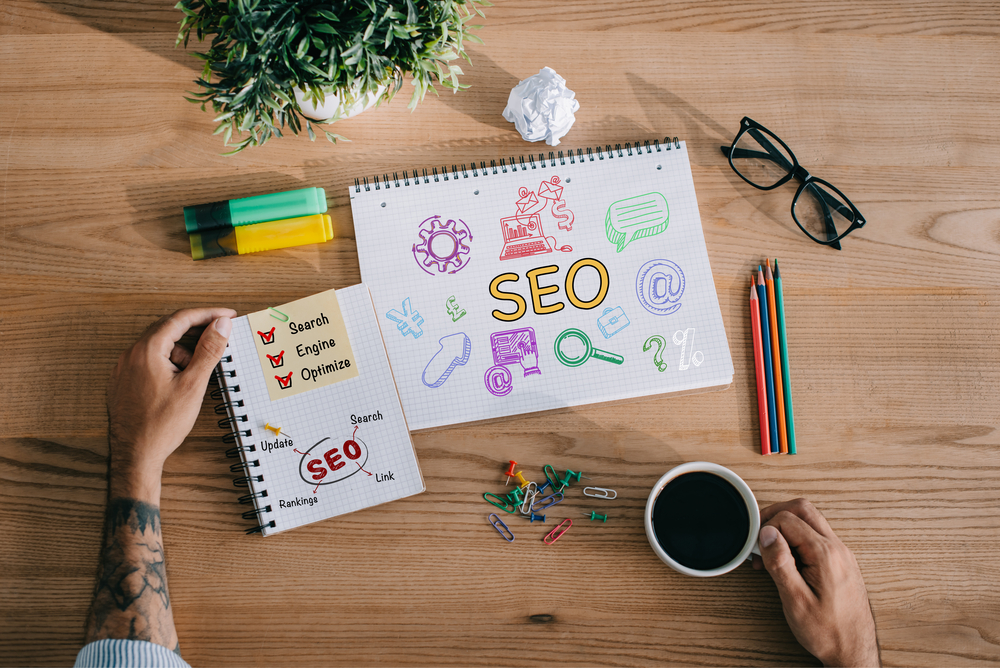 When it comes to marketing your dropshipping store, search engine optimization (SEO) is one of the best ways to get traffic and sales over time. Done right, SEO can significantly increase your store's discoverability.
Did you know that some 70% to 80% of users focus exclusively on organic search results and ignore paid listings? What's more, 28% of these searches convert, resulting in a sale.
Getting to page one of organic search for your store's top keywords is worth the effort. Customers actively searching these terms are "high intent", meaning they are more likely to buy your products than someone casually seeing a social media ad.
Wondering how to begin? Start by identifying the best SEO keywords for your eCommerce store. Tools like Google Keyword Planner, MOZ, Clearscope, or Ahrefs can help.
Then it's important to take the time to learn and understand SEO basics. Get online and do your homework!
RELATED ARTICLE: Shopify SEO Guide For Dropshipping: Tips To Rank Higher
There are lots of available resources, just be sure what you're looking at was published recently and by a reputable source. In SEO the rules of the game change, because search engines like Google are always updating their algorithms. You need to keep current.
Here are a few key SEO tactics to keep in mind as you're building your website.
***SEO Basics***
Include appropriate keywords in your product descriptions, page URLs, meta-descriptions, image alt tags, and web copy.
Write titles and headlines that match your user's search intent.
Be sure your site is mobile-friendly.
Adding copy, especially long-form copy (over 800 words on a page), helps improve search rankings.
Add internal links between important pages on your site.
Check your site speed, if pages take too long to load it can negatively impact your search rankings.
2. Develop A Robust Marketing Plan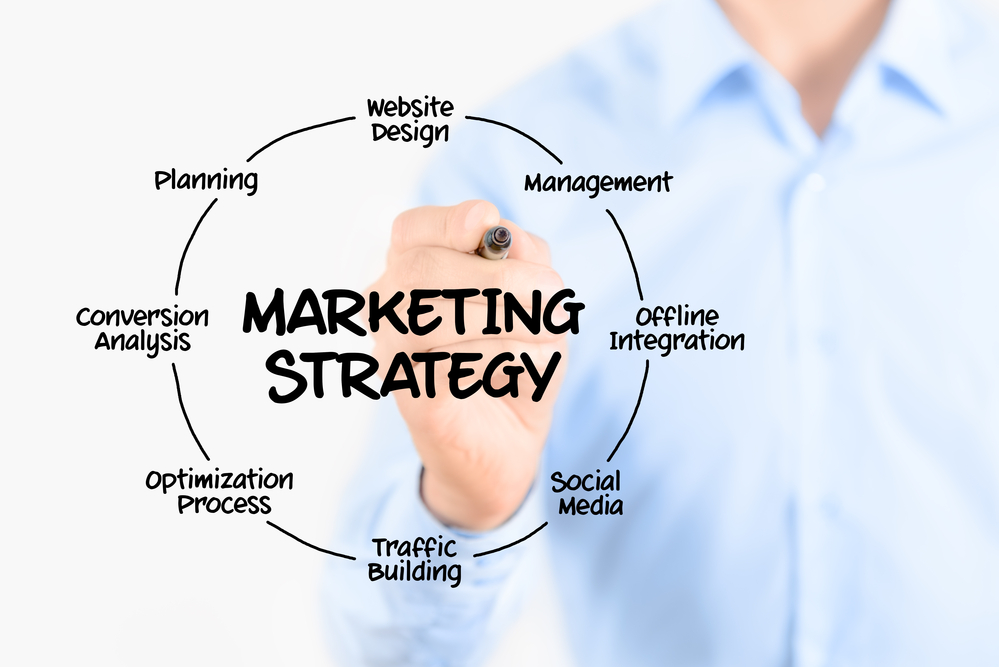 Dropshipping is different from traditional business models because you'll likely find many resellers offering the same products you are. And since it's an eCommerce business, a potential customer can literally buy from any one of them.
Without effective marketing and branding, you won't be able to differentiate yourself enough to convince shoppers to buy from you. Marketing is how you can rise above the noise, and connect with your target audience.
Learning how to successfully increase dropshipping sales means learning how to market your online store. This means that in order to build your customer base and start making sales, you need to put in the time and effort to develop a robust marketing plan.
A solid marketing strategy will include both paid and unpaid marketing campaigns across multiple channels; social media, content marketing, email, etc.
This topic is so vital, we've created several guides to help you learn the ins and outs of promoting your eCommerce or dropshipping business.
14 Ways To Improve Your eCommerce Conversion Rate
"It's much easier to double your business by doubling your conversion rate than by doubling your traffic." – Jeff Eisenberg
Whether you're driving people to your online store via social media, content marketing, paid ads, etc. – every person who leaves your website without making a purchase is a missed opportunity. That's why optimizing your online store for more conversions is so critical.
In this section, we share fourteen (14) tactics to help you improve your eCommerce conversion rate and make more sales.
1. Simplify Your Checkout Process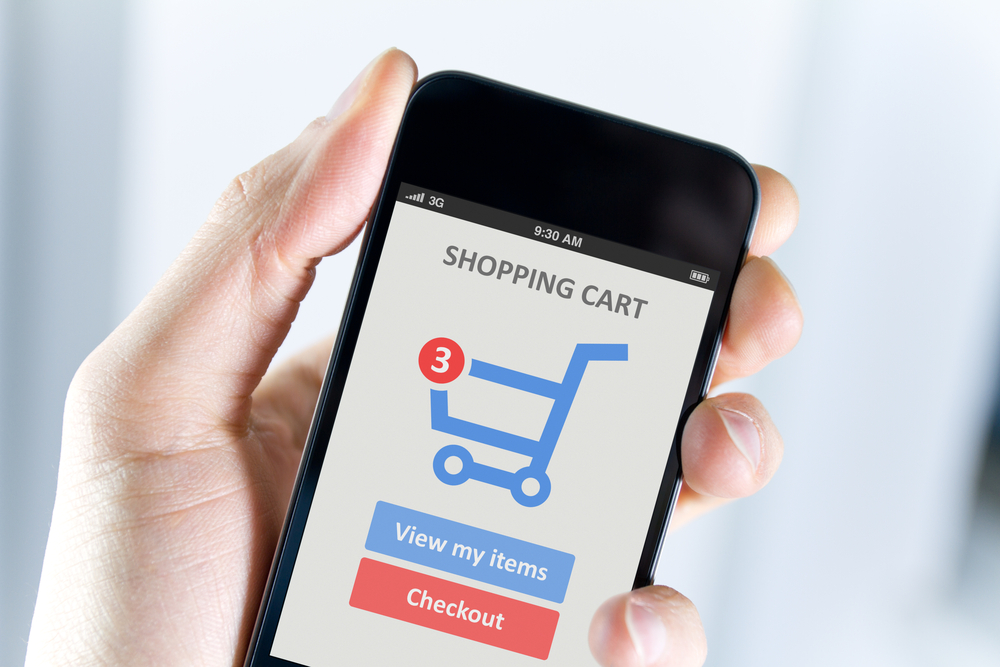 You've heard the expression "time is money". When it comes to online sales, this couldn't be more true.
If a shopper selects a product, gets all the way to your checkout page, and finds it confusing or overly complicated, they will simply leave. And you lose not only the sale you could have made at that moment, but any future sales you might have gained through email marketing or cross-selling. It's a lose-lose for your bottom line.
You can save your customers a lot of time by not requiring too many details and only asking for what's appropriate. Complicated checkout processes are a huge deterrent to dropshipping sales. Keep your checkout process simple and relevant.
For instance, if you're not a B2B seller, you don't need to ask for company details. Also, try not to ask for information that's too personal, it can be a red flag for customers with privacy concerns.
It's also beneficial to offer a guest checkout option. We know, you really want to get registered customers on your site… but with more and more people making purchases on their phones, it sometimes isn't feasible to go through the full registration process.
Sometimes all a person wants to do is simply buy some lotion. Make it easy for them to do that.
In fact, over a third of people who abandoned carts say they did so because they didn't want to create an account or had other issues with a complicated checkout process. So make your checkout experience as easy and hassle-free as possible!
2. Improve Your Page Speed
Want to know how to increase dropshipping sales? Be aware of the two-second rule!
If your site takes longer than two seconds to load, 53% of your customers will lose interest and leave. Even a delay of a single second can result in a 7% reduction in conversions.
That means for an eCommerce site making $1,000 per day, a 1-second delay could potentially cost you over $25,000 in lost revenue over the course of a year.
Think about it, how frustrated do you get when you navigate to a website and have to wait for the page to load? In today's age of instant gratification, that is a sale killer.
Here are three (3) easy things you can do to make sure that you're not leaving money on the table because of poor site performance.
Test your site speed. Use Google PageSpeed or even something like Pingdom to figure out your site's baseline speed. If you don't know where you are, you can't go where you need to go.
Check your hosting plan. If your site host offers different hosting levels, you might need to bump up to the next higher-performing tier.
Optimize your images. There are tons of tools out there, both free and paid, you can use to optimize your images for web and mobile. Check out the Shopify app Crush Pics or the online tool tiny png, both have free options available.
Your bottom line is significantly impacted by the speed at which your pages load. Make sure your online store is optimized for performance, so you don't lose out on dropshipping sales.
3. Use A Simple and Intuitive Design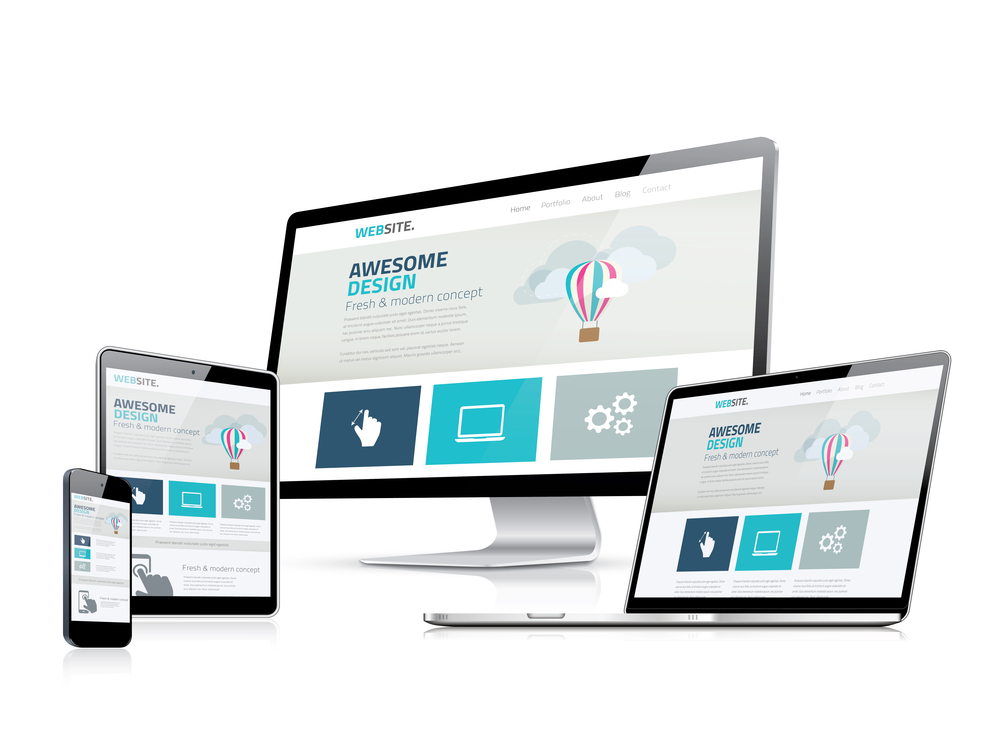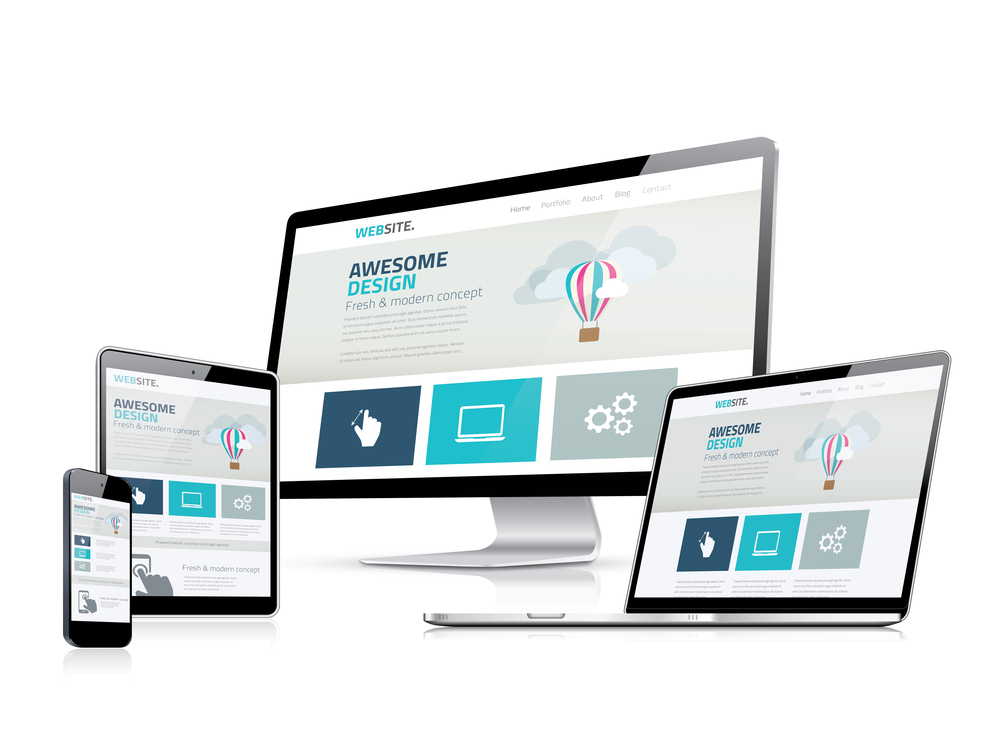 If you walked into a regular brick-and-mortar store that had products thrown about with no semblance of order, you'd probably turn around and walk back out. The same goes for your eCommerce store.
The good news is there's no need to reinvent the wheel when designing the navigation for your online store, stick with a simple and elegant design that customers are familiar with. This starts with your search bar.
Your search bar must be prominent and easy to navigate. On average, 30% of eCommerce site visitors will use the site's search functionality. And, more importantly, visitors who find what they're looking for becoming paying customers.
Your main concern is ensuring customers are presented with the most relevant products relating to their search terms. Carefully planning out your product categories, tags, collections, etc. is vital.
RELATED: The Ultimate Guide To Shopify Website Design
It's also important that there isn't just a single place to find a product that fits into multiple subcategories. For example, if a customer is looking for Beyond Burgers under "plant-based foods" but you only have it listed under "vegan food" they may assume you don't carry plant-based burgers and leave your site.
At the end of the day, you want users to have a smooth, seamless experience in your online store and be able to easily find what they're looking for. That's how to increase dropshipping and eCommerce sales!
4. Write Detailed Product Descriptions
It's true that the Internet is a visual place. But that doesn't mean you still don't need to create some stellar sales copy for your online store.
A great photo may grab a customer's attention, but it's the product description that will seal the deal and get them to convert. In fact, great copy can overcome three of the biggest challenges faced by an eCommerce site: informing users, driving action, and fostering relationships.
The trick is that in order for your copy to convert, people need to actually read it. Which in our distracted society is no small accomplishment.
Based on an eye-tracking study by Neilsen Norman Group, it's likely that the majority of visitors will scan your site, rather than actually reading it. And the typical way users scan is in an 'F' shape pattern. Therefore, your copy should be engaging and formatted in a way that will capture the attention of scanners.
Keep important information towards the top of your piece and use subheadings that allow scanners to easily identify sections that are important to them.
RELATED: 5 Killer Product Description Templates That Sell
Robust, unique product descriptions are also a must. Since your potential customers can't physically handle your products before they buy, it's your job to use product descriptions to bring them to life. Storytelling is one great way to make your products more accessible to your target audience.
It's also worth your time to update your word choices to bring more life to your copy.
Use words that evoke a strong emotional response and invite action from your visitors. Words like "stunning", "gorgeous", or "must-have" are much stronger than over-used generic words such as "amazing" or "cool".
You know what product features and benefits matter most to your customers. Make sure you communicate these through your descriptions.
5. Add Social Proof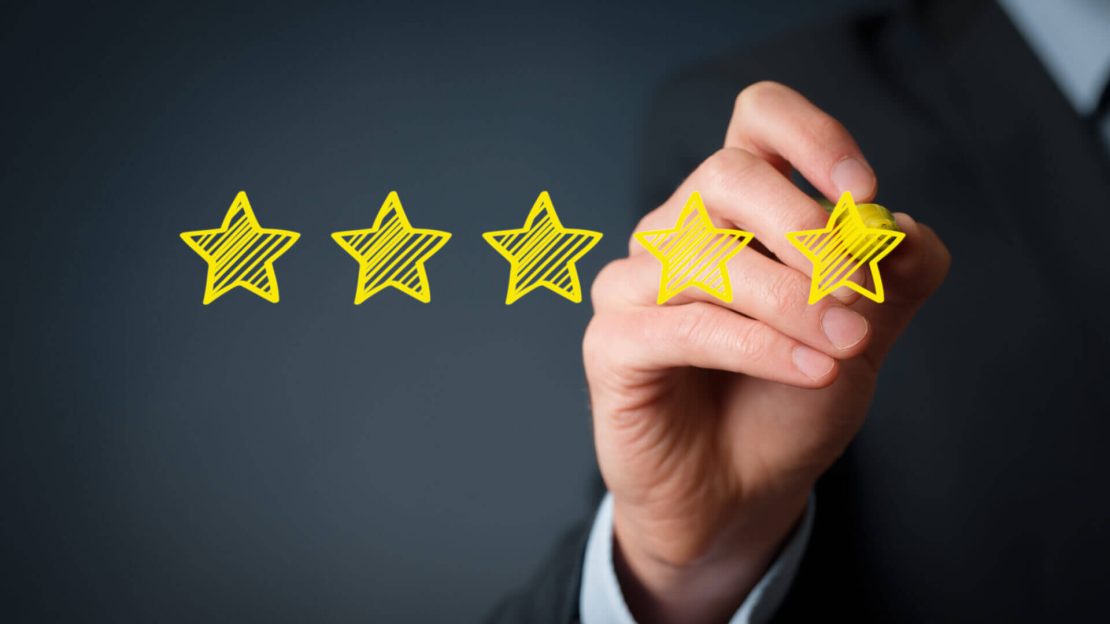 According to a Nielsen Study, 84% of consumers trust recommendations from friends, family members, and peers over any other type of marketing or advertising content.
That being said, you want to find every opportunity you can to showcase any social proof you collect.
Such social proof can take a variety of forms, including product reviews, testimonials, and influencer endorsements. Keep in mind also that humans have a tendency towards herd mentality. Meaning if a lot of people are doing something, they want in on it too.
Take advantage of this herd mentality by highlighting your best-selling or most-popular items on your website and socials. This too can act as social proof just based on the fact that other customers are buying the same items.
Adding product review functionality to your website is another great way to build social proof. 92% of shoppers read online reviews and testimonials when considering a purchase, and 88% trust online reviews as much as personal recommendations.
RELATED: Best Shopify Review Apps To Build Your Store
Check your eCommerce platform to see what product review tools they offer. For example, Shopify and WooCommerce both offer a selection of apps and plugins specifically designed to help capture product reviews from customers.
6. Create A Sense Of Urgency
People have an innate fear of missing out, which means scarcity is a legitimate strategy you can effectively use in your marketing efforts.
Implementing tactics such as scarcity, urgency, and exclusivity is a clever way to get potential customers to make a purchasing decision and to do it quickly. While the three terms relate to one another, they're actually implemented differently.
With scarcity, you're telling customers that there is only a set number of a certain item left in stock, so they better order now before that item runs out.
With urgency, you're putting a time limit or deadline on your customer's order. After which a certain offer, such as a discount or free shipping, will expire. So if you offer 15% off for anyone who orders in the next 5 minutes, that's urgent.
Urgency works well with holidays too, when time is of the essence for gift-givers. So communicating things like "only 5 shopping days left until Christmas" or "24 hours to get it in time for Mother's Day" can also create a strong sense of urgency.
Finally, exclusivity is all about playing to a shopper's desire to be a VIP. You can share an "exclusive offer" for the first 100 people to buy or a special deal only for customers that subscribe to your email list. These are both examples of how you can use exclusivity to increase dropshipping and eCommerce sales.
7. Convey Trust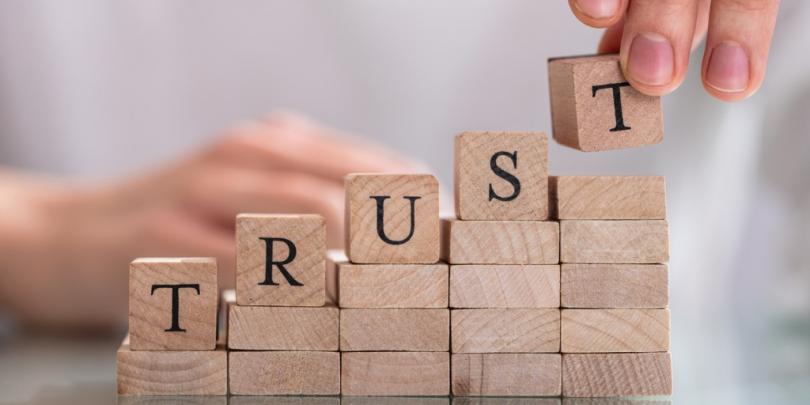 One of the best ways to avoid the dreaded abandoned shopping cart is to gain your customers' trust from the get-go. You need to build a certain level of credibility in a short amount of time for customers to be willing to enter their credit card information on your website.
Building trust can be accomplished in a variety of ways. And split tests have shown that trust signals can significantly increase conversion, so don't skip this step!
RELATED: Top Trust Badges From Shopify To Convert Online Shoppers
Customers want to know that they're dealing with a legitimate store that has industry-standard security protocols in place. This assures them that both their credit card information and privacy will be protected.
Here are three (3) ideas to get you started:
Install SSL or TLS at checkout (out-of-the-box on most eCommerce platforms) and site-wide if possible.
Show small images of credit cards, PayPal, and other payment platforms as a visual signal that you use trusted payment options.
Display a McAfee, GeoTrust, or other security badges (make sure that you actually have an active account with them). Don't add any trust images if you aren't truly secure.
8. Recover Abandoned Carts
Maybe your customer got busy, was distracted, or forgot about their shopping cart. Another possibility is that they just need a little nudge saying, "Hey you, don't forget to buy me!"
When optimizing your eCommerce store for conversions, it's important to pay attention to your abandoned cart rate. And then figure out why these sales are not being completed.
You can try using a tool like HotJar that lets you see where users are in the process when they get stuck or abandon ship. You want to be sure your site design isn't contributing to your abandoned cart rate. Something as simple as outbound links on a sales page could be the culprit.
Think about it, abandoned carts represent an enormous opportunity to increase conversions. These are people who obviously liked your product(s) enough to start the checkout process. They just need a little extra encouragement!
Did you know that roughly 35% of abandoned merchandise is potentially recoverable through some combination of checkout process improvements, site optimization, or better product copy? Yup, it's true. So tackling items 1-4 above is a great place to start.
From there, you can deploy additional tactics to follow up on abandoned items to complete the sale. There are plenty of tools available to help you reconnect with shoppers via exit pop-ups, social media, or email reminders within hours of leaving your store.
You might even want to offer additional incentives to make the sale, such as a discount or special product bundle offer.
With an abandoned cart you know the interest is there, you just need to be persuasive enough to overcome any lingering objectives. That's another one of our top tips for how to increase dropshipping sales.
RELATED ARTICLE: Abandoned Cart Recovery: Strategies For Dropshipping
9. Practice ABT "Always Be Testing"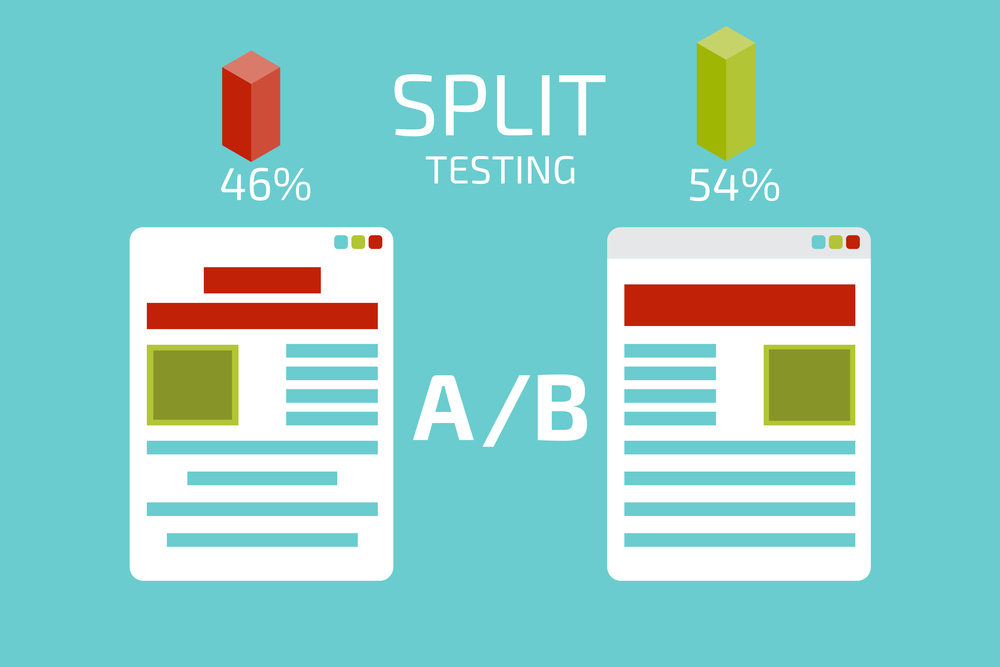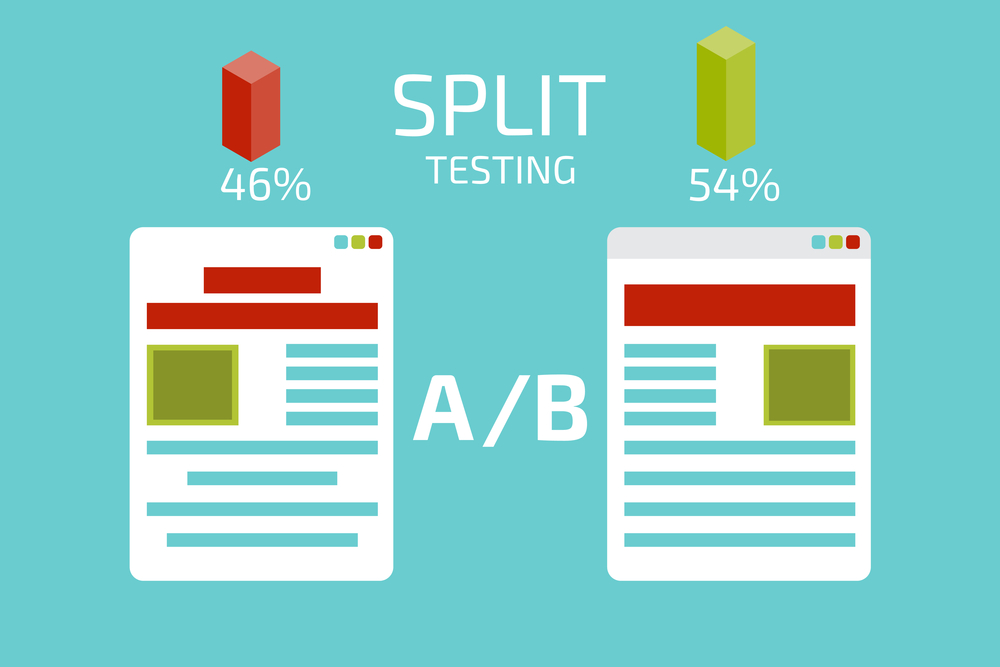 One of the best ways to improve conversion rates on your website is to constantly be A/B testing new ideas. You can even leverage tools like Google Optimize for free.
One great place to start your testing efforts is with your headlines. A good headline can make or break a page. In fact, if you take the wrong approach, many people won't ever read any further. They'll simply leave your dropshipping store, without getting to an actual call-to-action (CTA).
According to Copyblogger, on average 8 out of 10 people will read headline copy, but only 2 out of 10 will read the rest.
What does that mean for you? It means you need to spend time testing your headline copy to see what converts!
When A/B testing headlines, experiment with different variables such as:
Length
Tone
Adjectives and phrasing
Use of numbers and statistics
Some additional variables you might want to A/B test to see what gets the best conversion rates:
Colors (especially on CTA buttons)
Types of images (lifestyle vs. single product, etc.)
Fonts and layout
Discount offers
Video vs. photos (especially in marketing campaigns)
10. Make CTAs Clear
Your eCommerce store will have several different calls-to-action (CTA). These are the elements on your site that tell customers where to go and what to do. You want your CTAs to be clear, bold, and easy to spot.
You can use text, but colorful buttons get better conversion rates. Placement also matters. Whenever possible, you want CTAs to appear above the fold so potential customers can see them without having to scroll down the page.
You also want your CTA buttons to attract attention, without being too loud or garish. Keep testing to learn what CTA button verbiage and color combinations work best for your audience.
As an example, Andreas Carter Sports changed their "Add to Basket" button color from green to blue and reduced abandoned cart rates by a whopping 50%! You don't know what's going to work until you try.
To start testing, you can set up UTM codes to track where users are clicking. Or, you can use Google Analytics to track conversions when testing a specific button color.
When it comes to CTAs for your product pages, you want to be clear and consistent. Choose just a few options and use the same wording and formatting throughout your entire site. CTAs like "Add To Cart", "Buy Now", and "Learn More" are effective and easy to understand.
You always want to be guiding buyers down the sales funnel so Your "Checkout" CTA should be prioritized and easy to spot wherever you are on the site. Shoppers should be able to easily navigate to your checkout page to make a purchase at any time. That's another great tip for how to increase dropshipping sales.
11. Pay Close Attention To Branding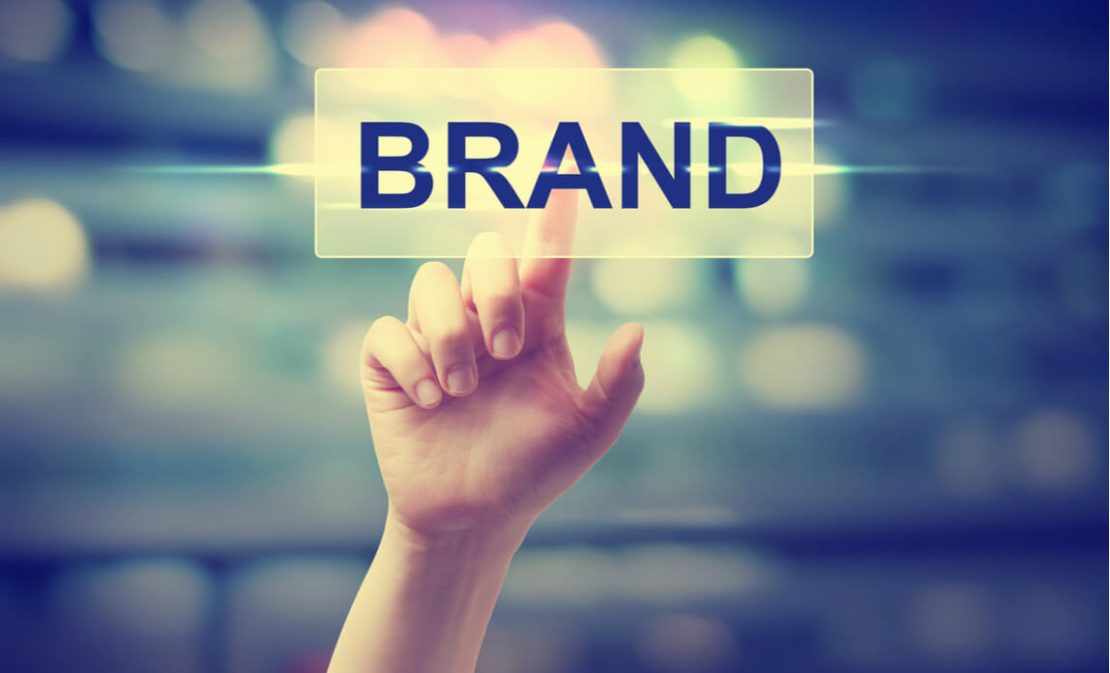 Brands are important in retail. As a matter of fact, scratch that: brands are absolutely crucial in retail. At the end of the day, your store will live or die by the strength of your branding.
However, when we say Pay close attention to branding, there are actually a few different ways that this applies to increasing your dropshipping and eCommerce sales:
Selling brand-name products. Many merchants sell brand-name products instead of cheaper, knockoff goods (usually come from Chinese suppliers). This is because they're more recognizable and trusted.
Creating a brand for your online store. This means that you build an instantly recognizable identity for your eCommerce store via product selection, web design, layout, logo, tone of the copy, and marketing.
Adding your brand name to products that you sell. If you like, you can add your brand name to generic products via either private-label or white-label dropshipping.
So, that being said, are brands really that important to consumers? Yes!
For example, a customer survey from the UK-based Onbuy found the following:
71% of consumers said that they must recognize the brand before they buy a product.
52% of consumers said that brand name is the most important factor when shopping.
Furthermore, there are two crucial concepts to understand:
Brand awareness (or brand recall).
Brand loyalty.
If you want to increase your dropshipping or eCommerce sales, you have to take advantage of both of these concepts.
What's the easiest way to do that? By choosing brand-name wholesale dropshippers with the best possible product selections. Choose the right products and the customers will come!
RELATED ARTICLES:
12. Tap Into Retail Trends
Finding solid retail trends can help you build an ultra-profitable online store. Essentially, you're putting your finger on the pulse of consumer behavior (and wants), thereby allowing you to offer them the types of goods that they want to buy.
This is a super effective way to boost your dropshipping and eCommerce sales!
That being said, why is it so important to identify these retail trends?
You'll find a niche with the potential for steady and strong growth well into the future.
Proper product research is crucial for increasing your dropshipping and eCommerce sales.
You'll be able to effectively identify and capitalize on consumer interest in a particular brand or item.
If you do this early enough on in the brand's or item's "life cycle", you'll avoid market saturation.
You can try out new brands or items in your online store without incurring any actual risk.
If you get really good at researching trends, you might even be able to predict future trends!
So what's the best tool for identifying potential retail trends? Google Trends! Not only is it 100% free, but it's intuitive, effective, and incredibly easy-to-use.
RELATED ARTICLES:
13. Choose A Strong Niche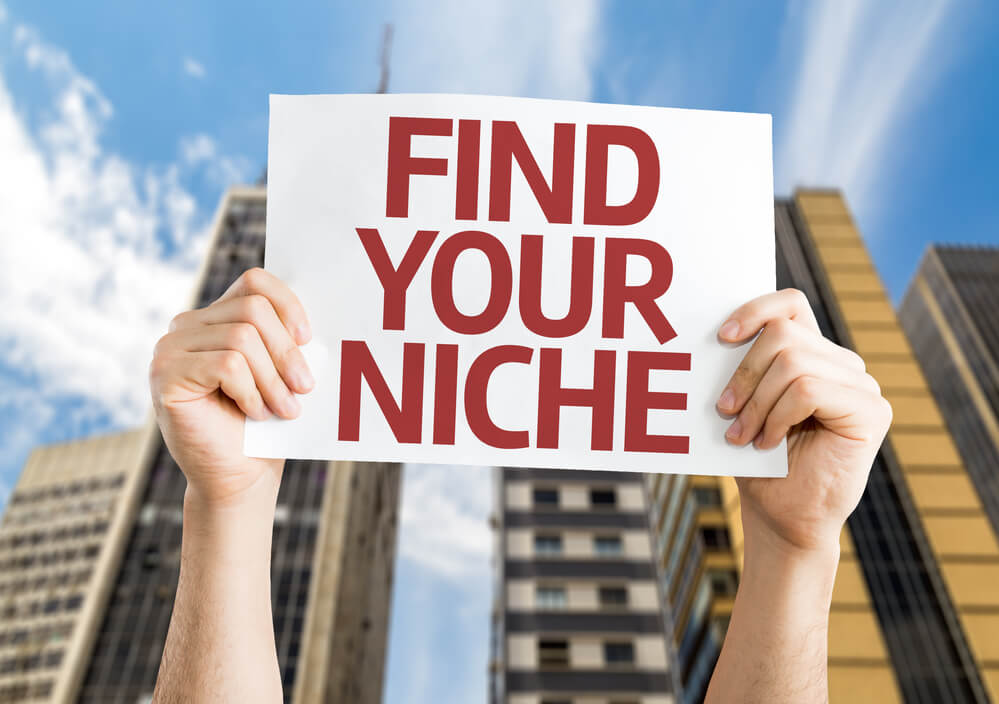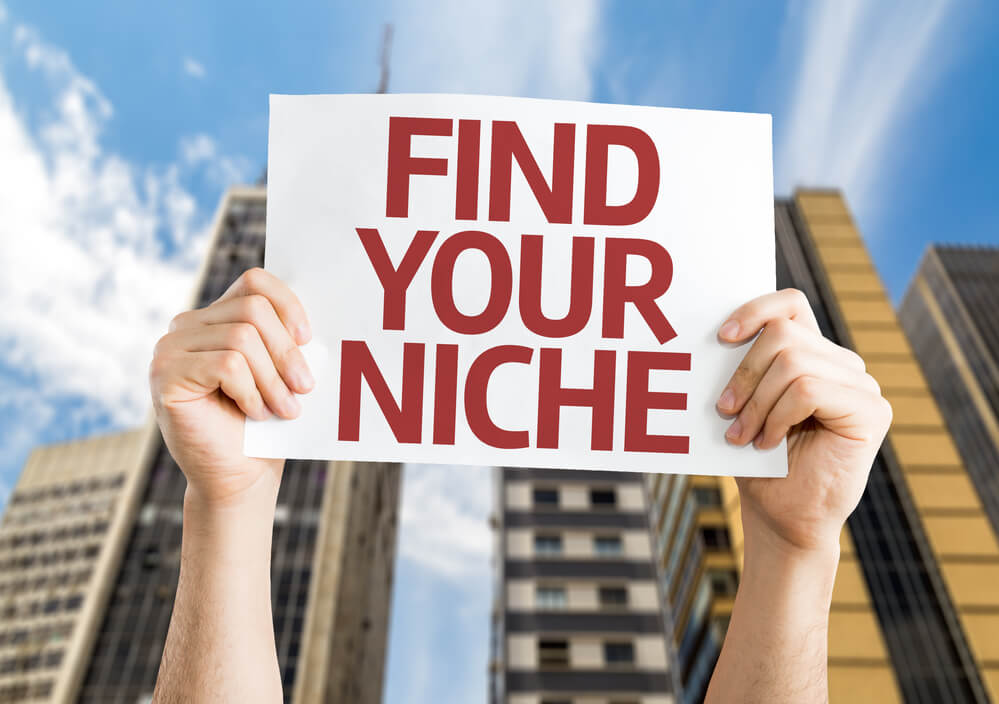 If you're looking to increase your dropshipping or eCommerce sales, then one of the best things you can possibly do is identify and choose a strong niche.
But why is a dropshipping niche so important? Let's look at the reasons!
You can operate within a segment of the market with less competition.
You can also find a part of the market that hasn't been saturated yet.
Shoppers will see you as an expert in a given product category.
Consumers will also be willing to pay premium prices!
You can easily and effectively build trust with consumers.
It's a quick way to build up your name recognition within a frequently crowded marketplace.
If you choose a niche you're passionate about, it'll make work that much easier.
A smaller product selection that's more curated can make shoppers feel less overwhelmed.
You can create loyalty and turn one-time visitors into regular customers.
All that being said, you should definitely identify and choose a strong niche (or niches) if you want to boost your eCommerce sales!
RELATED ARTICLE: How To Find the Best Dropshipping Niches
14. Create A Unique Selling Proposition (USP)
A unique selling proposition (USP) can really help you increase your dropshipping and eCommerce sales. But what is a USP, exactly?
A USP (also known as a selling point) is that one special quality that makes you unique or different from all the other retailers out there. In essence, it makes you stand out from your competition.
In other words, a USP defines what you have to offer, either in terms of your product selection, your service, or both. If you want your USP to be really effective, then it should be something that other online stores don't offer.
Developing your USP is a crucial step for laying the foundation of a profitable eCommerce store. If you take the time to craft a really strong USP, then it'll help focus and direct your marketing strategy. In doing so, you'll maximize every marketing dollar you spend by making each dollar that much more effective.
Since marketing can be costly, this is especially helpful! Plus, your USP should influence just about every part of your online store, including your product selection, product descriptions, messaging, branding, web copy, and design. It should be woven into every part of your store operation.
Ultimately, a strong USP will answer those fundamental questions that every discerning consumer will ask: What makes you different from other stores? What's unique about your store?
We all know that online retail is super competitive. As a result, being unique won't be enough to boost your sales. You need to also understand your target audience and figure out who your ideal customer is and what they want. This will make your marketing more effective and, as a result, will help increase your dropshipping and eCommerce sales!
RELATED ARTICLE: How To Develop An eCommerce Unique Selling Proposition (USP)
6 Ways To Increase Your Dropshipping Average Order Value
Which is easier: to sell something for $10 to 1,000 customers, or to sell something for $1,000 to 10 customers? Yes we know a lot of this will depend on the product you are selling…. But that's not the point.
What we're really getting at with the question is that if you can increase the amount of money you make per order, you don't need to make as many sales to generate the same profit.
Therefore, if you make the exact same number of sales per month, but increase the average order value per sale, your profits increase! Let that sink in for a minute.
Average order value, or AOV, pertains to gross revenue. It doesn't take expenses into consideration. If you make $10,000 in sales from 81 orders, your average order value is $123.46.
The AOV formula is: Gross sales divided by # of orders = average order value
Increasing your AOV helps your dropshipping business by increasing the amount of money you make on every sale! Let's look at six (6) tactics you can use to drive up the AOV on your customer orders.
RELATED ARTICLE: Best Items To Dropship In 2022: Over 125 Of The Hottest Products!
1. Pay Attention To Pricing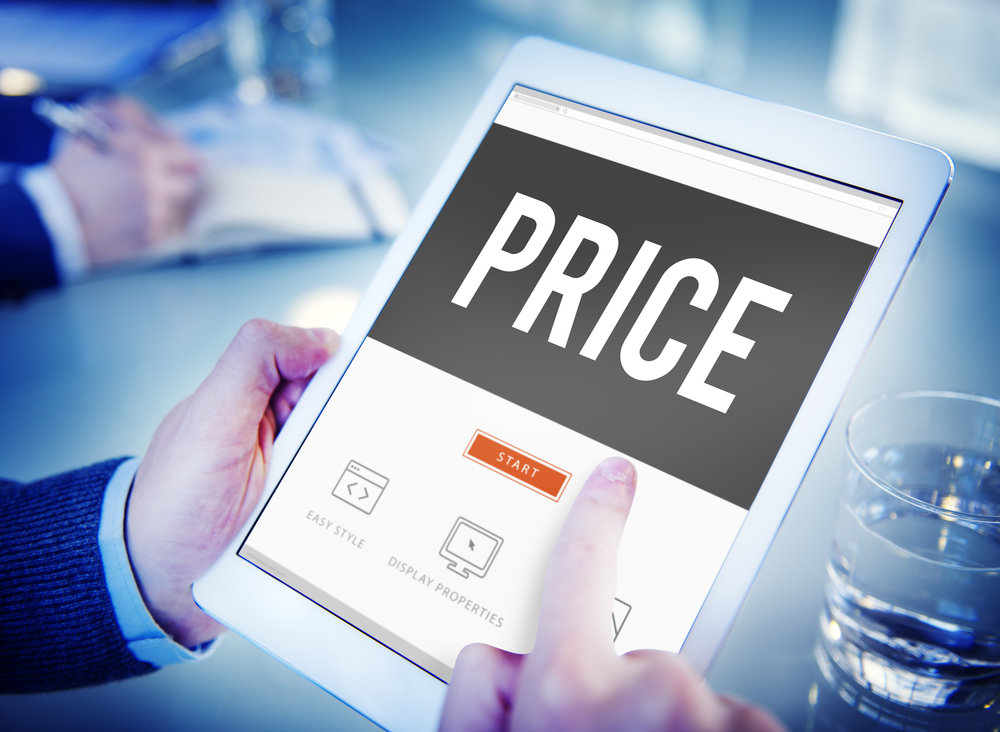 One trigger you can pull immediately to increase AOV is to raise your prices. This is often the most overlooked, but simplest way to make more money per sale.
Of course, you have to be careful. Research your competitors. Put some serious thought into which product prices make sense to increase, and by how much.
Raising the price of your most popular product may or may not be a good strategy, depending on your business. If you have a group of loyal customers who buy the same item repeatedly, they'll notice the price uptick and may not be thrilled. But if it's a popular product that customers generally buy once, you might have a winner.
Also, consider this: suppose you sell a product for $30, and you sell about 100 per month. That's $3,000 in revenue. Then suppose you raise the price to $34.00. A couple of customers might get irritated and shop elsewhere, so you only sell 92 per month after that. Your revenue has still gone up to $3,128 – and you didn't even break a sweat.
Don't just shake your head and skip over this suggestion. Most customers will stick with you if they're happy with your products and service, even if they pay a little more.
RELATED ARTICLE: Dropshipping Profit Margins: How To Price Your Products
2. Upsell Effectively
Upselling can be done a couple of different ways, but the idea is to capitalize on the positive experience your customer had, and get them to spend a little more on something else.
Some effective upselling strategies include:
Offer a higher-quality version of the same product (the luxury model, deluxe edition, version 2.0, etc.)
Upsell with a membership or automatic restock (for items that people need monthly) and you can reap ongoing revenue
Add an upsell to your thank you page with a special discount offer if they buy multiples or a higher ticket product
Sometimes your customers are more than willing to spend more money on a higher quality item, they just need to be pointed in the right direction.
You don't need us to tell you that you should be taking full advantage of these opportunities by strategically placing upsell suggestions throughout your online store.
3. Cross-Sell and Recommend Add-Ons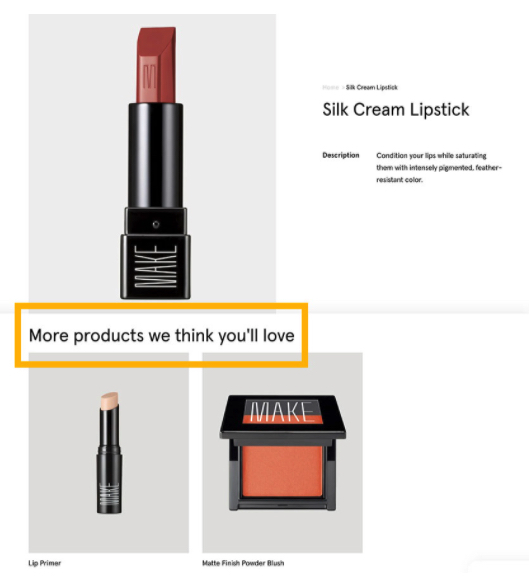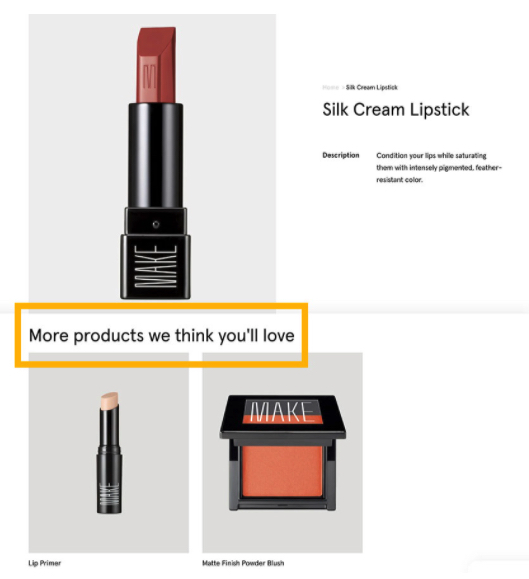 Cross-selling is when you invite customers to purchase an item that compliments the purchase they're making.
Amazon is the reigning kind of cross-selling. Think of how many times you've seen "frequently bought together" suggestions when shopping on the platform.
The reason Amazon does this so often is because cross-selling is effective! If you've got a customer buying a tent, why wouldn't you offer them a sleeping bag or battery powered lantern as well? It's obvious they're going camping, take advantage and increase your AOV!
RELATED: Top 6 Shopify Upsell and Cross-Sell Apps
With some products, there are small little add-ons you can offer on the checkout page for just a few dollars more. For example, a cool colored ink pen that would go with the journal someone just added to their cart.
When it's just a few more dollars, people are likely to click yes. And though you might think this seems like a lot of effort for a small payout, think again.
If your average order value is $25, and you sell 500 items per month, that's $12,500 per month. If you can increase that average to $28, just three dollars more, you're now making $14,000. That's a $1,500 increase in just one month!
4. Use Product Bundles
Many businesses sell products that are naturally related to each other. Whether you sell outdoor equipment, health supplements, books, beauty products, or food, you probably sell products that are complementary.
So, create some fun product bundles and offer them for a slightly lower price than the customer would pay if they bought all the pieces individually. Your customer gets a deal, and you're making a bigger sale.
You can also market your product bundles as great gift ideas! For example, if you sell skincare products and put together a kit that includes toner, face wash, moisturizer, and a scrub… not only is that a great bundle for a customer looking to start a skincare regimen, it would also make a lovely gift.
5. Offer Payment Plans For Higher Prices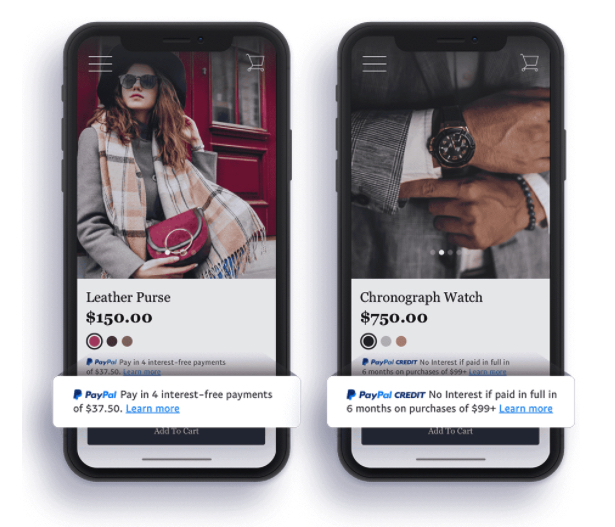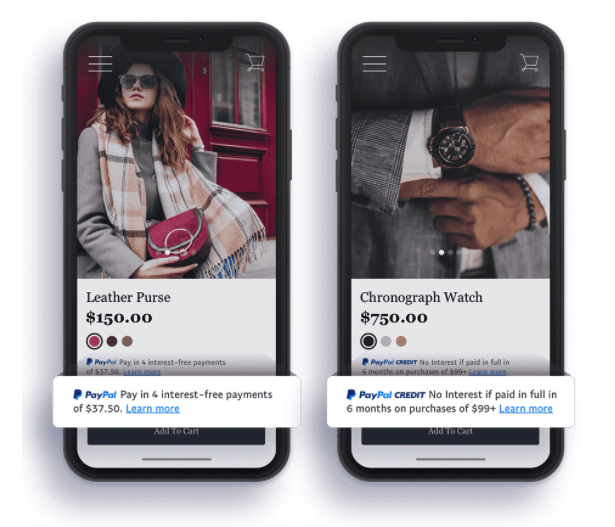 Some people may opt for higher-priced, premium versions of your products if they're able to pay for them over time. Don't lose those sales!
PayPal offers several buy now, pay later options that take care of all the logistics for you. By offering this service your customers can pay in four equal payments, or finance larger purchases with PayPal credit.
Either way, online store owners get the full amount upfront, which takes away your risk and encourages customers to add more to their cart. Another useful tip for how to increase dropshipping sales.
6. Encourage Spending With Threshold Discounts
Let's face it, shipping can be expensive. Nobody likes paying for it, but you need to offset the cost to maintain your bottom line.
So instead of offering free shipping to everyone, offer it only for orders that are well above your average order value amount. Consider what you expect to pay for shipping, and set the baseline value above that extra amount.
For example, suppose your average order size is $50, and shipping costs average $10 per order. Offer to make shipping free for all orders above $75. With that threshold, you will motivate some people to spend a little more to get to the next tier, and you're still increasing profits, even after you take the $10 hit for shipping costs.
To encourage higher spending you can also offer a discount for all purchases above a certain dollar amount. Again, make sure this amount is higher than your AOV. For instance, offer a discount of 10% for any purchases over $100.
This may be just the encouragement some people need to buy that one extra item they were considering.
Just remember, when it comes to threshold discounts, the best course of action is to determine your current AOV and your desired AOV, and then experiment with deals that incentivize purchases that are incrementally higher and higher over time. Since you'll be keeping your "deal" amount the same, you'll continue to widen your profit margin as time goes on.
Source High-Quality Products For Your Dropshipping Store
If your target audience includes eco-conscious or health-conscious consumers, and you're looking for high-quality products to sell, be sure to check out GreenDropShip. We are a reputable 'Made in USA' dropshipping supplier of natural and organic products.
In fact, GreenDropship offers an extensive inventory of over 20,000 brand-name products including gourmet and specialty items in a wide range of categories such as food & beverage, bath & body care, vitamins & supplements, household goods, baby items, and more.
GreenDropShip also integrates seamlessly with Shopify and WooCommerce via our product feeds. We've also released a Shopify dropshipping app that makes it easier than ever to sell our products online.
At the time of writing, ours is the only Shopify app that lets you dropship certain specialty items like groceries.

Join GreenDropShip And Start Selling Natural & Organic Products Today!