Costs Needed to Start a Dropship Business
For many, starting an online business can seem expensive. Especially if you are new to the dropshipping industry, the road to success can be blurred by unnecessary expenses and deluxe packages that you might not need.
So how do you know how much to spend on your new online business? Well, that's really up to you. The good news is that in this age, learning how to start a dropship business has never been easier or more affordable.
If you are looking to get into dropshipping, you can still start an e-commerce business even if you're strapped for cash. So how much does it actually cost to start a dropship business?
In this article, you will find out what you need to do in order to start a dropship business so that you can begin developing your budget.
Start a Dropship Business
First things first. With every business, online or traditional brick and mortar, a business budget considers a few financial factors. It is always a good idea to come up with a strategy for your company.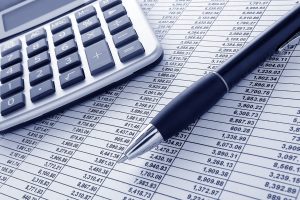 You can do this by thinking about how much time you are willing to spend getting your website up and running. Consider how much you are willing to spend for services and how you plan to market your dropship company to potential customers.
It is always a good idea to start smaller and scale up later. You can always increase your budget later. Test the waters and find out how much you need to spend. That way you don't end up spending all of your money on your business in the event that it doesn't work out in the long run.
Before you consider the costs of designing your website, hosting, marketing, and other expenses, it is a good idea to register your company as an LLC or other business structure with your state.

The cost to file an LLC  varies grealy, depending on the state you live in. This will give your dropshiping business legitimacy in the eyes of the state and protect you from personal liability.

Even if you have started a few companies in the past, you can always learn a thing or two that can help make you a better business owner.
Hosting
To get your dropshipping company up and running, you are going to have to host it somewhere. There are a few ways you can go about doing it, depending on how you want to set up your online business.
Put simply, you need a hosting service because you have to store your website files somewhere. These hosting services deliver the files to your customers so that they can find your online store and browse your inventory.
Moreover, many of the major website hosting companies offer  data transfer, file storage, and email  hosting services which you can use for your dropshipping company. These features take the headache out of running a website and allow you to focus more of your time on actually running the business.

While there are alternatives, the most common way to host your website it to go through the major hosting websites.
A few examples are Blue Host, HostGator, GoDaddy, and Hostwinds. While there are many more hosting services to choose from, these services are the most popular to start a website.
It is important to research these hosting services carefully as they will be a major part of your dropshipping operations.
These services can range anywhere from $1 per month to $10 per month. At an annual rate, you can expect your hosting service to cost anywhere from $12 per year to $120 per year. Hosting companies typically offer different packages which give users different qualities of hosting and additional features.
Figure out what you need to start your online business and as always, shop around for the best features, reviews, and prices.
Shopify as a Host
An alternative to the traditional hosting method is to use websites like Shopify. This hosting website operates on an entirely different business model than the common hosting services.
This platform, designed specifically for dropshipping, offers a unique domain name with professional themes, marketing, payment processing, secure checkout, and shipping.
In a nutshell, Shopify is by far the easiest platform to use for your dropshipping company. However, with its ease of use comes steeper fees.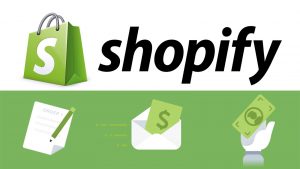 Shopify offers four different plans, depending on what you plan to do with your e-commerce business.
Their "Basic" plan has a flat fee of $29 per month and charges 2.9% plus 30 cents for every transaction.
The "Shopify" plan has a flat fee of $79 per month and charges 2.5% plus 30 cents for every transaction.
The "Advanced" plan has a flat fee of $299 per month and charges 2.25% plus 30 cents for every transaction.
The "Enterprise" plan starts $2,000 per month and is likely something you may want to avoid if you are new to dropshipping.
Depending on how much you anticipate selling online, you can choose different plans which can suit your needs.
Whether you decide to invest in a traditional hosting service like HostGator or you want the ease and simplicity of Shopify, you will need a hosting service to start your dropshipping business.
If you decide to go with Shopify, most of the other points made in this article may not apply to your business. However, they are still worth reading in order to understand exactly what you are paying for.
Branding
As with any company, you will need to establish a strong brand. This will help customers recognize and remember your company. Branding involves more than simply selecting colors and a logo for your company.
It involves who you are, what you do, why you do it, and who you do it for. 
When considering costs, you are going to want to think about the cost of developing a logo and if necessary, designing your website.
Having a logo designed can be as inexpensive or expensive as you want it to be. The cost can range drastically, depending on whether you want to go through a professional agency or hire a freelance graphic designer to create it for you.
You can expect to pay anywhere from $15 to $1,000 or more with the average price being $200 for a decent logo.

If you are trying to keep your startup budget as low as possible, websites like Fiverr and 99Designs are excellent places to find freelance graphic designers who can help you design a logo that gets the job done.
Once you have your logo designed, it might be a good idea to copyright it. This can cost you anywhere from $35 to $55. This is a good idea if you are concerned about anyone else using your logo.
This step is completely optional and should be done if you have the capital or desire to protect your brand from anyone else who may want to borrow from it.
Keep in mind that your logo should represent your company and is very important to your company. You are going to slap this logo onto everything under the sun: your website, letterheads, packing slips, and your email signature.
Marketing
Marketing is an essential function of running a dropshipping company. This is how you inform people about your company and your products in order to buy from your website.

Driving traffic to your website is important because every person who visits your website is a potential customer. There are different ways to get people to visit your website.
The easiest but more costly options are to pay for advertisements on Google and social media websites such as Facebook and Instagram.
Pay-Per-Click (PPC)
Instagram charges about $6.70 for every thousand views. That means that for 1,000 people to see your advertisement, you will need to pay their fees. Facebook is a bit different where they charge anywhere from 16 cents to over a dollar per click.
For Google ads, it depends entirely on the industry you are in. On average, you can expect to pay $1 to $2 per click although this price can be much higher. It depends on what you are advertising and what your budget is.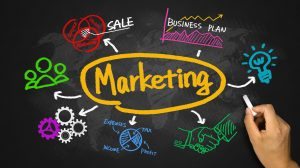 Pay-Per-Click requires constant spending which means that your traffic will stop when you stop  spending on ads.
Search Engine Optimization (SEO)
The alternative would be to consider investing in SEO (Search Engine Optimization) tools which will help you rank naturally on search engines such as Google and Bing.
This is by far more cost-effective and arguably, more practical than simply paying for advertisements. Search engine optimization can be quite complicated and end up costing you a lot of time.
Some free tools that you can use to optimize your website are Google Adwords. This is a great tool to help you figure out what keywords to use on your pages and also determine how many people are actually visiting your website.
E-Mail Marketing
Another effective marketing tool that you can use is an email newsletter service like MailChimp. This is a great way to get people to sign up for your mailing list so that you can stay connected with them long-term.
This is important because through these newsletters you can build your customer base. E-Mail marketing allows you to send potential customers information about new products. It also allows you to announce new discounts, promotions, or information about your company.
MailChimp has three plans:  A free plan, a plan with expanded features for $10 per month, and a top-tier plan comes in at $199 per month. The top-tier plan is for companies looking to send massive amounts of emails to lots of people.
No need to take out advertisements in the local paper or pay for billboards promoting your company. As a dropshipping company, you primarily rely on the internet to conduct your marketing.
Transaction Fees
Since you will be selling goods online, you will also be collecting money and processing payments from customers. For that reason, you should take into consideration the transaction and processing fees necessary to run a dropshipping company.
Chances are that if you are involved with e-commerce, you will be using PayPal. PayPal helps to streamline payments and transactions on your website. You should consider using PayPal because they are trusted around the world.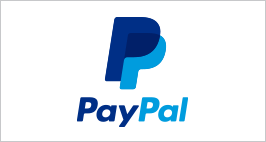 PayPal charges 2.9% plus an additional 30 cents for every financial transaction that occurs on your website.
Nobody wants to input their credit card number on a website they've never used before. That is why using a service like PayPal is so important to start your company. Likewise, since they do not charge monthly fees,
PayPal's fees aren't that bad, especially since you do not have to pay for it upfront. Just be sure to factor their transaction fees when you are deciding how much to sell your products for.
Optional Expenses
A virtual assistant may help manage some of the lower-level daily operations involved with your company. This can give you more time to focus on expanding your dropship company. After all, you would have more free time in researching new products and suppliers.
You can find a virtual assistant on UpWork or any other job-board website. Again, this expense is completely optional and is likely to be considered if your business starts to take off.
The administrative assistant can help with purchasing, processing orders, answering phones and emails, and processing returns. All of this will save your time which will free you up to do other tasks.
Conclusion
So how much will this all cost? Well, it completely depends on what you are looking for. If you want your website to basically run itself, you can expect to be paying more for convenience.
If you are looking to start your dropshipping website for as little as possible, you can save yourself a pretty penny while learning valuable skills.

While there are additional expenses you can pay for when starting your dropshipping company, the major expenses have already been discussed here.

There is no right answer as to how much money you should spend setting up your online company. Ask yourself how much time and money you are willing to invest and what you ultimately want from your company.
You are not guaranteed success if you shell out thousands of dollars to start your company. Nor is the opposite true if you invest all of your time into your website in order to save money.
As always, do your research. Understand what you are willing to invest to get your dropship company off the ground.

For more information and helpful business tips, be sure to sign up for our newsletter!