Sell Organic Products with a Drop Shipping Company
It`s time we stop turning our backs to nature and to our own bodies. While organic farming practices are very climate-friendly, eating organic food is healthy. By selling organic food, you help our mother earth as well as providing people with healthy alternatives.
This post is about selling natural, organic products with a drop shipping company. There are tons of items you can drop ship easily. Some become a major success. Others simply fail and waste their times. Here at greendropship.com, we believe natural, organic products are perfect for drop shipping. With no inventory of perishable items, there is no inventory risk. You can help meet the increasing demand for organic food by listing these products in your online stores and marketplaces.
By selling natural, organic products you can take advantage of the increasing trend in health and fitness industry. Not only you can you make serious money by supplying the demand for natural, organic, gourmet, and specialty products, but also you will feel better knowing that you are helping your customers have healthier lives as a responsible seller.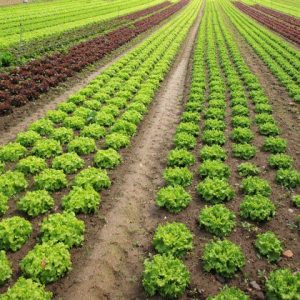 Is There an Increasing Demand for Organic Food?
Organic food sales are increasing gradually every year in the United States. Organic Trade Association reported $3.7 billion more sales in 2016 than the previous year. More emphasis on healthy lifestyle and climax of eating disorders are some of the reasons behind this increase.
Organic food is becoming mainstream because of the concerns of consumers. USDA believes that "consumers prefer organically produced food because of their concerns regarding health, the environment, and animal welfare."
With the decrease in general health, increase in eating disorders, scientifically proven evidence as well as more media awareness, demand for natural, organic products are at a record high.
In fact, demand for organic food is growing at such a fast rate that consumer demand now exceeds some domestic supplies. This makes drop shipping organic food a great option to make money as a side job.
Turn your Online Store into a Social Purpose Business
If you are passionate about natural, organic food, why not set yourself a social mission aside from your economic goals. As a morally responsible seller with a social mission and a principle to drive people to a healthier lifestyle, you may inspire a lot of people. Your passion for natural, organic food will be directed into your mission, which will be a satisfying experience. Having a distinct social purpose helps a business attract loyal customers, which is rewarding both morally and economically!
After all, you really do not need to pick a side between being a commercial enterprise or a non-profit organization. To establish yourself as a social purpose business, you need to have a mission to educate people and support your cause. Promote organic farming practices, strive for sustainability,  warn people about climate change and greenhouse gases. Your dedication will not go unnoticed!
A lot of big corporations are setting themselves a social mission. This is because consumers now expect businesses to have a social purpose. On the other hand, businesses do not want to be perceived as money-making machines, only focused on their profits. They want to be socially and environmentally responsible.
When smaller business takes on a social mission, it shows it is more sincere.  It shows that the business owner is very passionate about what he or she is doing. So, if a consumer thinks that an online seller is selling organic products just for the sake of profit, he or she may not be too interested. On the other hand, if the consumer sees that the business is passionate about natural, organic products because of the environment, they will be more willing to support their cause. Consumers may relate to the business because they may also be passionate about the environment and healthy lifestyles.
If you are passionate about organic farming and healthy lifestyles, you should make sure that`s visible through educational posts and customer support on your site.
Educating Your Customers
Dietary Concerns
It is perhaps best to educate your customers about organic food without being patronizing.  In this case, educating customers is not only a marketing strategy but also a moral obligation. Tell them about better alternatives to unhealthy food such as processed meat.  And, let them decide on their own. We recommend being attentive to each of your customers need and concerns.  People are questioning what makes up of their diet and what type of food products they are selling in an ordinary grocery store. New documentaries such as Eating You Alive (2016) and What the Health (2017) are really effective in raising awareness about average American`s eating habits and some health organizations keep information away from us.
Environmental Issues
You could also educate people on environmental issues and benefits of organic farming. A long term study reveals that using organic animal and organic legume systems to produce corn expands drastically less fossil energy than a conventional production system.
Organic farming refers to agricultural production systems, which do not use genetically modified seed, synthetic pesticides or fertilizers. Organic Farming Research Foundation explains its benefits to the environment:
"A high percentage of organic farms use production practices with environmental benefits such as water management practices, no-till or minimum tillage, habitat maintenance for beneficial insects and vertebrates, and biological pest control. These ecologically protective practices contribute to enhanced ecosystem services and benefit water quality, soil health, and biodiversity.

Conventional farming often uses minimal crop rotations, growing the same single crop year after year on the same land. This practice, known as mono cropping causes the depletion of nutrients and minerals. In order to continue growing crops in this depleted soil, nutrients and minerals must be added back in the form of hydrocarbon based fertilizers and mined minerals such as phosphate. Conventional GM farming is dependent on earth-based non-renewable resources. Monocultures and the resulting poor health open the way for infestations of insects, diseases and weeds. Healthy bio-diverse soil keeps these infestations in check. The lack of biodiversity requires synthetic pesticides and herbicides to be used, further destroying the national soil biology"
Organic Food Supply
OTA reports:
"The growth in the organic market, however, did not come without continued challenges to the supply chain. Dairy and grains were two areas where growth could have been even more robust in 2015 if greater supply had been available. There is an industry-wide understanding of the need to build a secure supply chain that can support demand. This goes hand-in-hand with securing more organic acreage, developing programs to help farmers transition to organic, and encouraging new farmers to farm organically."
We love our manufacturers. As a drop shipping company, we have a wide selection of 20 000 brand name natural, organic, and specialty products. With fast lead and transit times, we are ready to supply your customers with professionalism and enthusiasm.
Our Role as a Drop Shipping Company
We are proud to offer a wide variety of brand name natural, organic, and specialty products as a supplier. As an online retailer, you can easily drop ship these products to your own customers. With all the tools you need to stay ahead of your competition, you can make money drop shipping natural products while you pursue your passion for organic products and healthy lifestyle.
Fast lead and transit times result in happy customers. High re-order rate and low return rate for brand-name organic products will immensely help you with your business.
When your customers find the brand name organic products that they love in your online store, they will not need to go anywhere else. Besides, the convenience of online shopping will make them want to return. So, they will know they are both helping their bodies and the environment by consuming the amazing natural products that are you are proving them with.
Learn more about drop shipping brand name natural, organic, specialty products or join us if you're ready to become a member.