Dropshipping Business Opportunities: Body Care
In this article, we will take a look at natural body care dropshipping category for your drop shipping business. Increasingly, people are becoming more aware of the harmful effects of synthetic chemicals. These harmful ingredients are in a wide variety of body care products. On the contrary, natural, organic body care products are free of such harmful chemicals such as paraben, SLS, SLES, and polyethylene glycol. Accordingly, there is a growing demand for such natural body and personal care products.
---
Check out my previous article on where to look for dropshipping business opportunities.
---
List of Ideal Natural Body Care Products For Your Dropshipping Business
Here, we have compiled a list of some of the best natural body care products to sell online for your dropshipping business opportunities. All these products have something in common. Also, they are all natural products that do not have harmful synthetic chemicals.
Geodeo Natural Deodorant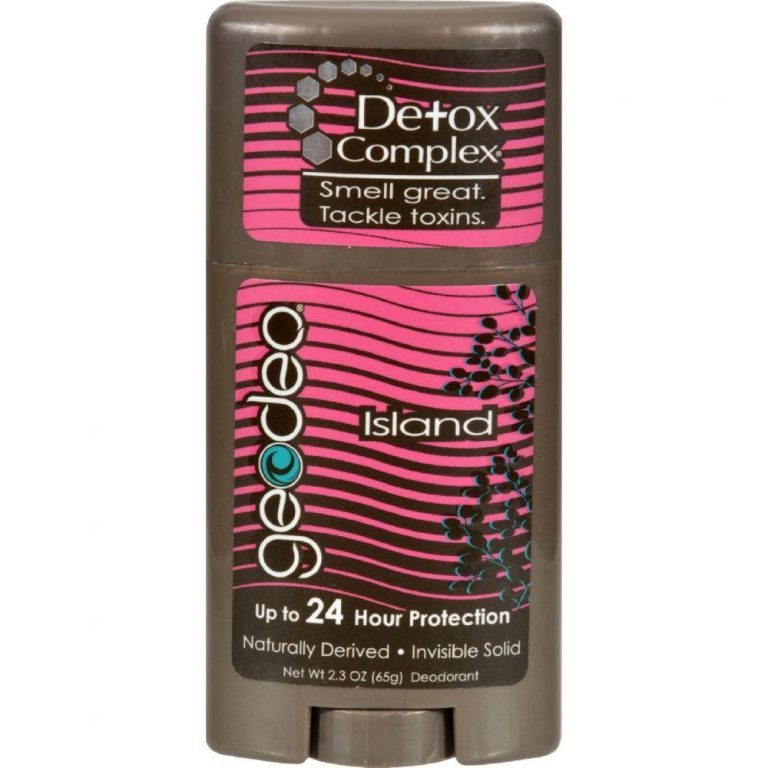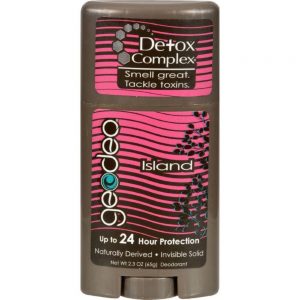 volcanic minerals + Icelandic algae fights impurities

enzymes neutralize odors

bamboo + aloe nourish skin

vitamin e fights free radicals

Specially formulated to be safe for your body and your world
If you are unwilling to sell deodorants with synthetic chemicals in your store, this naturally derived deodorant is probably for you. Also, if your mission is to sell natural, organic products that are not harmful to our bodies, this product is a must-have for your online store. We think that you will agree with their motto, "smell great, tackle toxins".  Your customers probably will agree too. Most noteworthy, their products include Icelandic algae, volcanic minerals, and other natural ingredients to keep armpits toxin free.
Finally, their deodorants come in  4 different scents: island, ocean, rainforest. and unscented.
Shikai: All Natural Hand & Body Lotion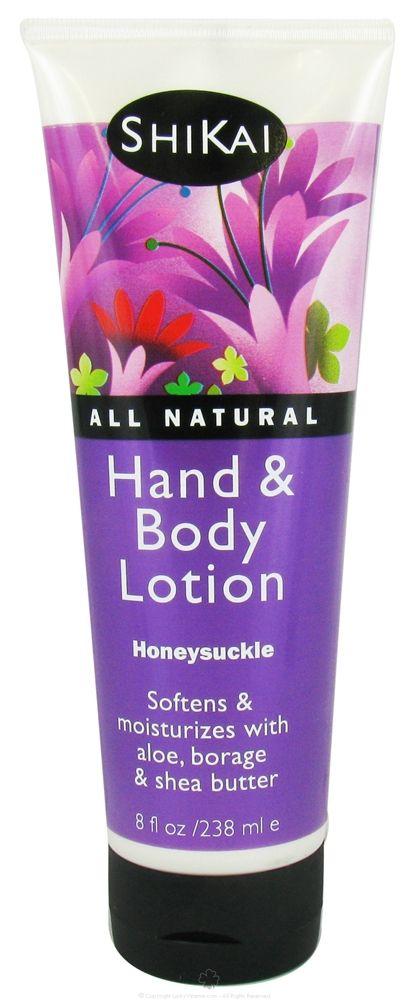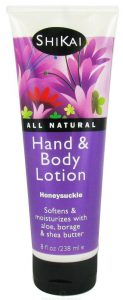 Keeps skin supple and young looking
Perfect for everyday use
No animal ingredients
No animal testing
Formulated and made in California
As far as body lotions go, this product contains a high concentration of natural Aloe Vera and Vitamin E, along with Aloe, Borage Oil & Shea Butter to keep the skin moisturized and soft all day. Also, it comes in 9 different floral and fruit scents. Further, it does not contain synthetic fragrances and harmful chemicals. So,  it is naturally scented, that is- it only includes natural fragrances.
Shikai takes its name after a traditional Indian herbal that cleanses the hair. Here is a brief background on the creation of their company with their own words:
"In 1970, Dr. Dennis Sepp, an organic chemist, began exploring natural, ayurvedic ingredients for hair and skin care. As a scientist, Dr.Sepp knew that the natural world offered functional ingredients that were better and safer than conventional chemical ingredients. His first study was with shikakai (Acacia Concinna), a traditional Indian herbal used for cleansing the hair. He created a water soluble extract from shikakai powder that maintains the effectiveness of the ancient remedies. The result was ShiKai shampoo, and the beginning of our natural products company.ShiKai now manufactures more than 50 products, sold in premium markets all over the world."
Shikai makes it to our list of natural body care products because of their natural methods and high customer satisfaction.
Aura Cacia: Organic Rosehip Oil with Vitamin E Natural Skin Care


Use alone or combine with Aura Cacia's 100% pure essentials oils for added therapeutic benefits.

1% given back to organic farmers and their communities.

Packaged in a convenient pump dispenser for ease of use with less mess.

A Brand of Frontier Co-op, responsible to people and plant.
This oil is extracted from the seeds of rose fruit in South America. This oil contains an abundance of naturally occurring Vitamin A, which is especially effective in restoring sun damaged skin.  Aura Cacia is a well known brand that has a wide selection of essential oils, along with different benefits and uses. Therefore,  it makes for an excellent  skin care product and is a good addition to our list of natural body care products to drop ship.
Andalou Avo Cocoa Skin Food Mask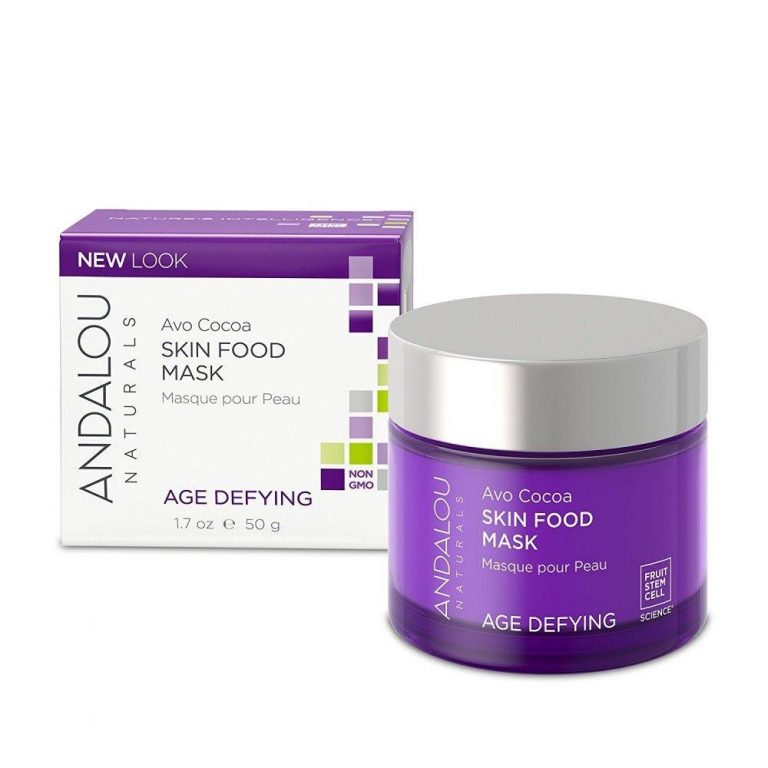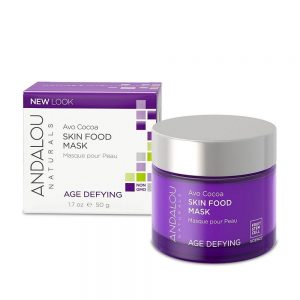 Age Defying for Dry and Very Dry Skin.

Avocado + Cocoa abundant in antioxidants and amino acids.

Fruit stem cell science captures nature's intelligence in every product.

Superior Source Ingredients: Non-GMO Project Verified, Gluten Free, Nature Derived, Sustainably Sourced, and always Cruelty-Free.
As its name indicates, this age-defying food mask`s main ingredients are avocado and cocoa. As these ingredients are naturally rich in antioxidants and amino acids, this product nourishes and conditions for a soft, smooth, and glowing skin.
By adding this product to your own online store or listing it in a third-party e-commerce marketplace such as Amazon or eBay, you can take advantage of the ever-increasing high demand for paraben-free, natural body care products. Besides, thanks to recent research and innovations of companies such as Andalou, natural beauty products are now at least as effective as chemical ones.
Alba Botanica Sea Lettuce Cleansing Milk
 
Powerful Marine Complex stimulates cell regeneration for a more balanced, uniform, even complexion.

Frothy cleanser freshens and brightens skin.

100% vegetarian ingredients.

No animal testing.

NO: parabens, phthalates, or synthetic fragrances.

hypo-allergenic.
soap-free.
helps even skin tone.
 Alba Botanica is a great brand that makes organic skin care products. This product is free of harmful chemicals such as paraben. Also, it only contains %100 vegetarian ingredients. Most noteworthy is that its main ingredient is sea lettuce extract. Alba Botanica`s  products are cruelty-free and
earth-friendly
. Finally, with their attention to reef safety, recyclability, and harmful effects of microbeads, they prove themselves as a company with a mission to help our environment.
Why Should You Sell Natural Body Care Products?
A recent report by Grand View Research Inc, suggests that the organic personal care market is likely to hit $ 25.11 billion by 2025. However,  this is not a shocker considering the fact that growing numbers of consumers are preferring plant-based body care products. Furthermore, they purchase these natural personal care products even if it means that they have to pay more.
Possible Reasons Driving Growth

in Body Care
What is the underlying reason for growing numbers of customers to buy natural body care products even though this is a bigger hole in their pockets? The reason is the growing concern about the personal products with synthetic chemicals such as paraben, SLS, SLES, and phthalates. Studies have linked these chemicals to health problems such as breast cancer because such chemicals disrupt the hormones in our bodies.
Researchers at UC Berkeley and Clinica de Salud del Valle de Salinas studied the effects of unnatural body care products on 100 Latina teenagers. Consequently, the results were published in the Journal of Environmental Health Perspectives, which showed that even a little break from body care products with synthetic chemicals can dramatically reduce these chemicals in the body.
Overall, dropshipping natural body care products is a good idea for two reasons: constantly growing sales in the industry and the opportunity to become a responsible seller, who cares about her/his customers.
Dropshipping Natural Body Care Products
Hence, dropshipping allows merchants to sell products online without stocking the items themselves. Instead, their dropshipping wholesale partners stock them as well as taking care of the order fulfillment. Due to this, smaller online merchants may compete with big businesses by removing their up-front investments and inventory risk.
Learn more
 about drop shipping services we provide.