Dropshipping Business Opportunities on eBay
eBay is the world`s largest auction site. Although its headquarters are in San Jose, California, %20 percents of its users are international. This is a higher percentage than Amazon`s international audience. Selling second-hand items on eBay is one thing, but using the drop shipping methods to sell a lot of items is another. It is an entire business with a high potential. In this article, we will explore dropshipping business opportunities on eBay. We will look at its potential with multiple perspectives. As a result, we hope to shed a light on whether or not dropshipping opportunities on eBay is worth pursuing.
Drop shipping is widely popular on eBay. A great deal of the sellers on eBay actually never handle the products that they are selling. Acting as a middleman between their drop ship suppliers and the end customer, they take advantage of wholesale prices. With low start-up costs and minimal risk, they create a great side business for themselves. However, it is still not as easy as it sounds. Merchants on eBay must compete with low prices, find reliable suppliers, research niches, and offer good customer service.
---
Check out my previous article on where to look for drop shipping business opportunities.
---
Drop shipping on eBay: Tips for Success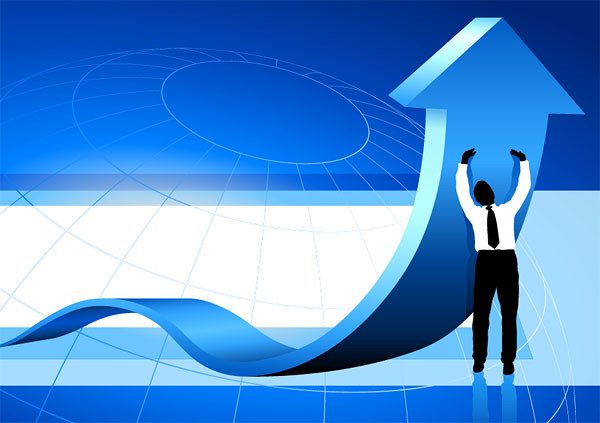 Like every other business. dropshipping does not bring guaranteed success. This goes without saying but what can you do to ensure success? The simple answer is that you need to stay ahead of your competition. There are often other sellers, who might be selling the same products that you do. You should ask yourself what reasons you are giving eBay users to buy from you, and not from other sellers? Well, there is a few criterion that customers take into consideration:
Your rating is everything. It says a lot about your business and how you handle things. Keep your customers content so that more could buy from you. Your rating will undeniably be affected by your drop ship supplier`s performance. After all, entire order fulfillment depends on them. Quick lead transit times and packages in good condition will come back to you as good ratings.
Prices
A lot of people are looking for the best deals. There are even web browser extensions out there that automatically brings up the seller with the cheapest price.
Products
What you are selling is really important. As a result, a lot of research must go into product search. You should be able to find niche products at low wholesale prices. You must know your target market and choose products accordingly. There are a lot of different categories of products that you can sell. We believe that one of the best categories is natural, organic brand-name products. They have such low return rates as well as high re-order rates. Besides, some natural specialty products are really hard to find in your everyday grocery store. So, a good proportion of American customers turn to e-commerce for such transactions. On top of that, eBay is known for its users, who are looking to buy hard-to-find products. So, eBay is the perfect e-commerce marketplace to sell organic specialty products that are hard to find. Besides, contrary to the popular belief, 1/4 of eBay users actually consider buying food products through eBay.
Other Considerations
Avoid Overselling
For happy customers, it is important to make sure that you do not oversell. Nothing is worse than explaining to a customer why the item they purchased cannot be delivered to them. To avoid overselling, you must make sure that you find a supplier that can provide you an up-to-date inventory data, which updates multiple times a day. They should also be able to provide you with high-resolution images of the products.
Minimize Your Workload
Minimize your workload, especially if you are listing multiple items at the same time. You can find such items that can be listed at the same time on eBay. You only make the listing once, which minimizes your workload, saving you some time to focus on other aspects of your business such as customer returns.
Manage Returns without Problems
Managing returns for your dropshipping business can be difficult. This is because an important question arises when it comes to the returns? What should the return address be? Your drop shipping wholesaler is the one to ship your products to your customers. However, it is blind shipping. So, your customer simply does not know the product is coming from them, which they really should not know. You must have a well-defined plan for returns and provide your customers with a clear return policy unless you want a bunch of frustrated customers, who will never order from you again. So, you should probably instruct your customers to return products directly to you. Once you receive the product, you can follow the steps to return the product to your wholesalers, which you must discuss in advance.
How Does eBay Compare with Selling on Your Own Online Store?
The Advantage of Selling on eBay
Because eBay has millions of customers, you do not have to spend a lot of time and money for marketing purposes to drive traffic to your store. You already have an access to a very large audience although the competition is fierce.
The Advantage of Selling on Your Own Online Store
When selling items on your own online store, you miss out on the very large customer base of eBay. So, you do have to drive traffic to your store either with marketing or SEO practices, if not both. On the other hand, your own online store comes with the freedom to customize almost every detail of your store. Additionally, you do not have to pay listing fees that are charged by eBay. You can also engage your customers by creating regular content about your products, which might lead to a loyal customer base in the long run.
Learn more about the opportunities we have to offer.