Dropshipping Business Opportunities: Finding Your Marketplace
This article focuses on the considerations while choosing an ideal marketplace for your dropshipping business. Selling in your own online store or on a third party sellers marketplace is entirely up to you. If you have confidence, time, and/or money to drive traffic to your online store with marketing and SEO (search engine optimization), creating your own online store might be a better decision. On the other hand, if you lack the time and/or money for marketing and SEO, it might be better to take advantage of a third party sellers'  huge customers base while pursuing your dropshipping business opportunities.
Before I elaborate more about this important decision, let`s identify the dropshipping method as a superior retail management method for smaller online businesses.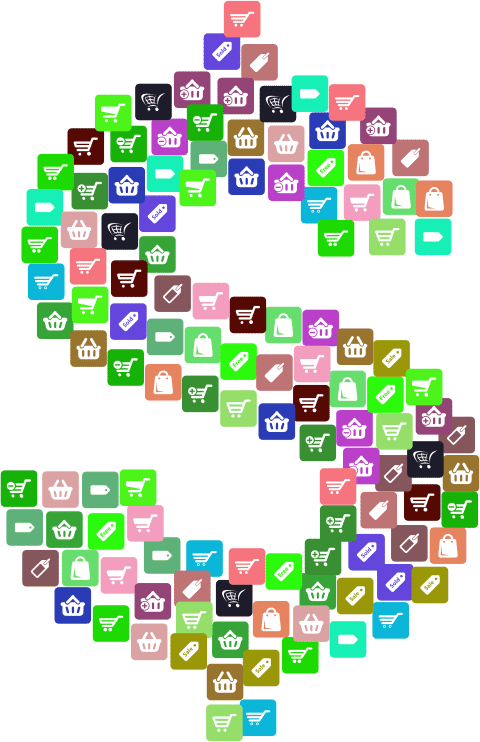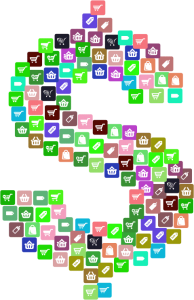 ---
Check out my previous article on where to look for drop shipping business opportunities.
---
Dropshipping Method Significantly Minimizes Risk by Reducing Startup Costs
Drop shipping is a supply chain management method that enables online merchants to sell products without actually stocking them. A great many of small online retailers consider the dropshipping method to be the best retail fulfillment method available for them. It is true that the dropshipping method is not perfect. It comes with its obstacles. However, it is undoubtedly the best method for small online merchants, who cannot afford the time and/or money to keep a large inventory, which they have to commit to until they sell every remaining product. So, drop shipping method considerably minimizes risks by reducing startup costs enormously.
Traditionally the brick-and-mortar stores had to spend thousands of dollars opening a store and keeping inventory. On the contrary, e-commerce business comes with a minimal risk. If you are not doing well, it is never too late to stop.  You can always close your online store and stop paying for it. Besides, if you are having second thoughts about pursuing the dropshipping business opportunities, you can easily cancel your membership with your supplier(s) and stop paying for their services.
Reach Millions of Potential Costumer by Selling on Amazon and eBay
By listing your products on Amazon and eBay, you can potentially reach their millions of customers, who are ready to shop with just one click. The best thing about this is that you do not have to spend a lot of time or money for marketing and SEO.
It is easy to start listing products on Amazon for $39.99 a month. However, you might find a fierce competition among third-party sellers. A lot of these sellers may list the same product as you. In that case, you have to make sure to stay ahead of your competition. You must excel and stand out. The best way to do this is to have a good seller`s rating and offer low prices. Your dropship supplier's shipping time and cost directly affect your seller`s rating. Everyone expects to receive their package as soon as possible.
Winning the Buy Box
As your grow your business, you should aim to win Amazon`s buy box, which would make you the default buying option for certain products. Amazon Buy Box is the box placed on the upper right-hand side of the screen. It adds the product to your shopping cart in order to complete the purchase. If there are a number of third-party sellers,  listing the same product, the most eligible one by Amazon`s standards will be the one to make the sale whenever the customers use the buy box to complete their purchase instead of exploring other third-party sellers. This is important considering the fact that most customers may not even bother to check other sellers.
Fierce Competition, Listing Fees, and Lack of Customization are the Problems with Third-Party Selling Channels
Unfortunately, eBay has listing fees for different products. These fees significantly reduce your profit margins, which can already be pretty low with certain products in the dropshipping business. Besides, there are certain limitations on how many products you can list on eBay.
Selling on Amazon has its disadvantages, too. As larger brands and retailers increasingly start selling on Amazon, it is getting harder for small retailers to get bigger market share. However, the problem is not just larger brans and other third-party sellers. Competing with Amazon on Amazon is not a fair game for small retailers.  Amazon has been accused of using their merchant`s sales data to spot selling trends and improve their own involvement in the niche, slowing pushing out other merchants, selling through its marketplace, out of business. Like eBay, Amazon also has listing fees, which reduces your profit margins as opposed to selling in your own online store.
Another problem with selling on with third-party sellers is the lack of customization. With both Amazon and eBay, you have to follow their templates. This reduces your chances to create a unique store with different designs and branding.
Shopify is the Main Alternative to Selling on Amazon and eBay
Shopify allows you to open your own online store even if you lack the technical skills. It is easy to manage, edit, and design your website. You can easily design it and add product information to better inform your customers about the items you are selling. This way, you can engage your customers and establish a long-term connection with your customers. You can portray your store as a social purpose business with a clear social mission apart from your economic goals. Moreover, creating your own store with Shopify means no listing fees, hence higher profit margins.
However, your own independent store means that you can not rely on the third-party sellers' vast audiences. So, you have to figure out a way to drive traffic to your online store. You can do this by adding value or creating unique stores, perhaps with a social mission. Compared to Amazon and eBay, you would need to spend much more for marketing. Ideally, you would also need to spend time and/or money for Search Engine Optimization practices so that your online store can show up in the first pages of Google or other search engines.
Ready to pursue dropshipping business opportunities on Amazon, eBay or Shopify? Join Now and get started today.