Reveri at Natural Products Expo West 2018
Reveri at Natural Products Expo West 2018
There are so many new and innovative companies to be found at the Natural Products Expo West 2018. Tons of new food options are available in every sphere from gluten-free, to organic, to vegan. There's something for everyone and it's impossible to leave empty-handed.
Food companies continue to push the boundaries of what can be made healthy. For people who have gone dairy-free or are trying to consume less sugar, they may think that their favorite desserts are lost to them forever. However, companies like Reveri seek to make delicious desserts like ice cream accessible and healthy!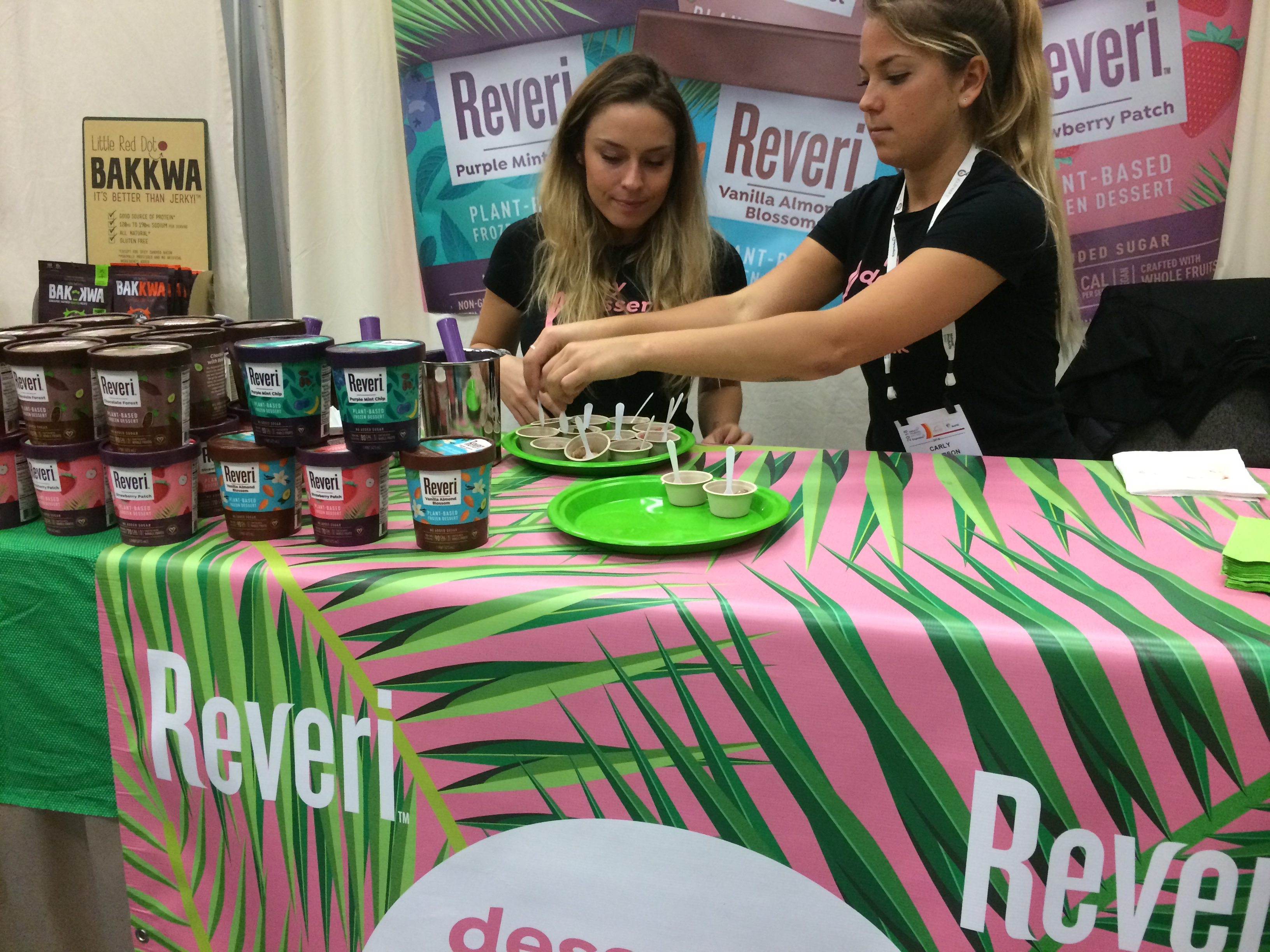 Meeting Reveri
Reveri had a lovely display set up at the Expo. Their branding and products are very colorful and cheery, much like the two women who gave samples to passersby. Having a quick chat with them showed that they are very passionate about their work and the potential of their product.
These products are meant to replace ice cream. However, they do not contain dairy, so they call them "frozen desserts" to avoid confusion. If you eat this plant-based dessert, though, you won't be able to tell the difference.
About the Products
With an entirely plant-based frozen dessert, this is the solution for many people's ice cream needs. Vegans who are looking for a dairy-free option can eat this. People who are lactose-intolerant can enjoy it. Even just people who love ice cream but are looking to cut back on their sugar intake without sacrificing their favorite snacks will love this product.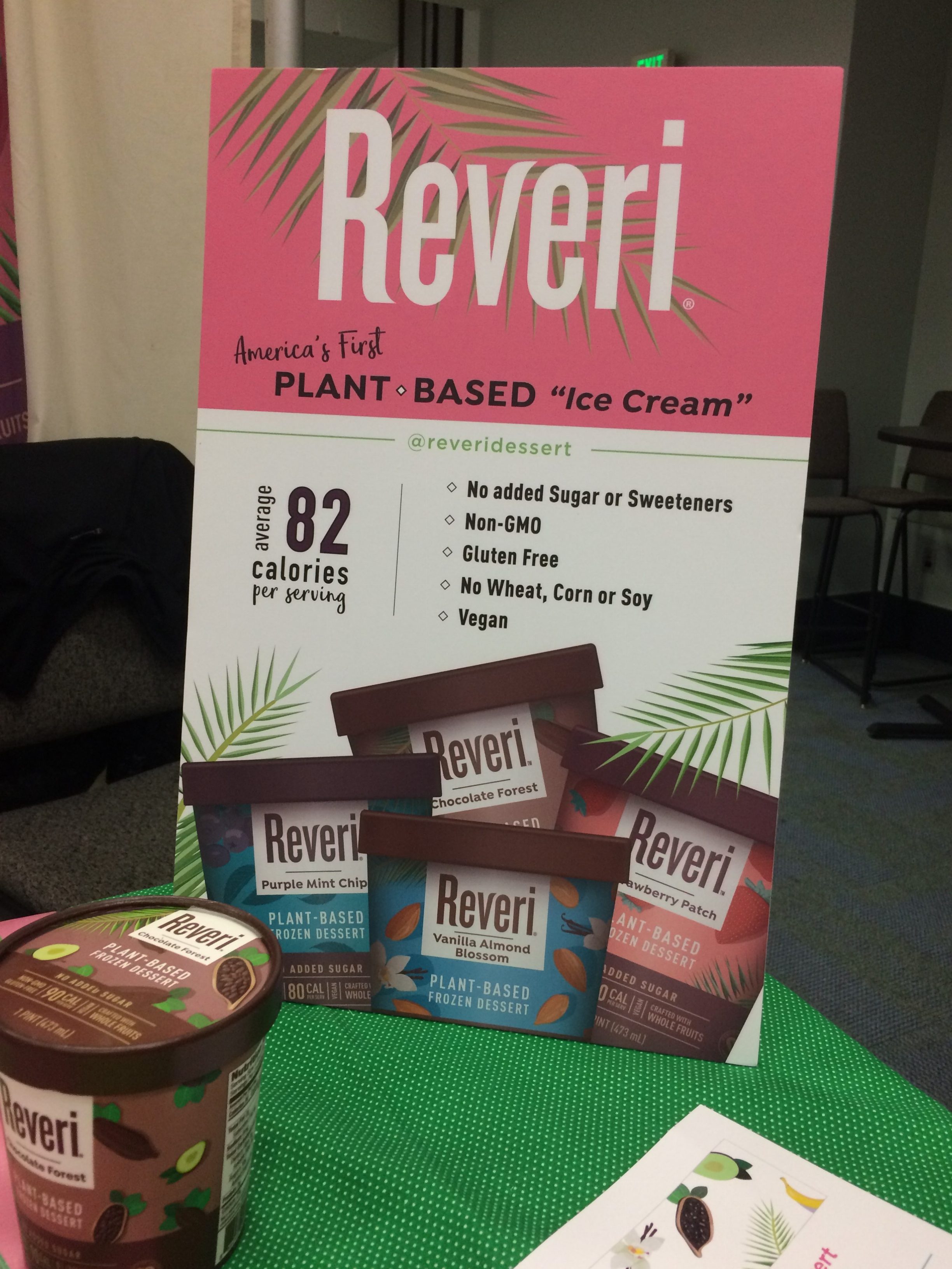 With an average of only 82 calories per serving, this is the perfect guilt-free dessert. They also have flavors for whatever mood you're in. If you're into chocolate, the flavor "Chocolate Forest" is made with cocoa nibs along with dates and avocado. Additionally, if you're more of a mint person, they have a new "Purple Mint Chip" flavor. Another flavor with a classic taste is "Vanilla Almond Blossom." They have a good variety to choose from, from chocolaty to fruity.
Where to Find Them?
If you're interested in learning more about Reveri and their products, you can go to their website. They are a fantastic company with deceptively healthy and delicious treats. Also, make sure to follow them for updates on new flavors and even some recipes to try!