Selling Frozen Food Online: Hot Beef Alternatives
Selling Frozen Food Online: Beefy But Meatless Choices
Red meat sales keep declining in America. But, plant-based alternatives to meat keep getting hotter and hotter. So, if you're selling frozen food online, make sure to include beef alternatives!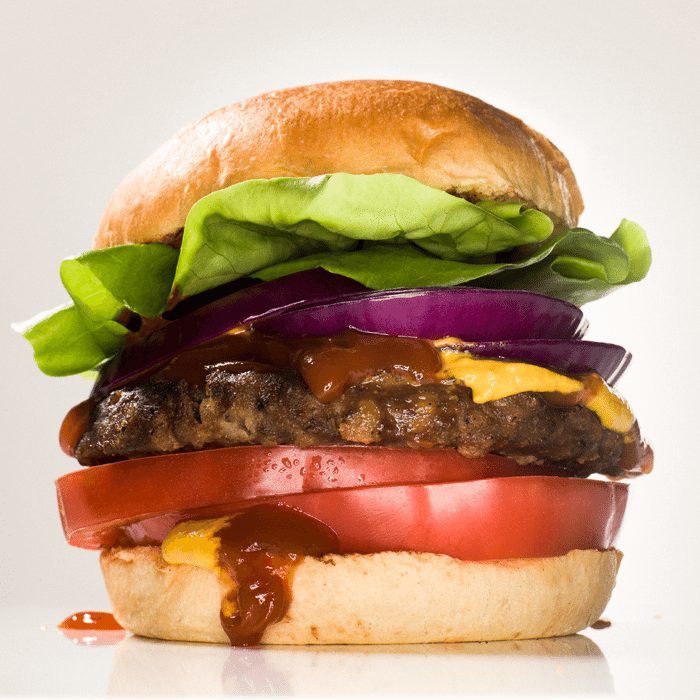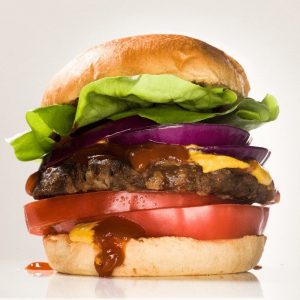 ---
Check out my previous article on why frozen food is a hot choice to sell online. 
---
Vegans on the Rise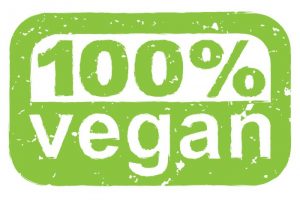 Many more people are choosing to go vegan.
6% of America's population is vegan, a sharp increase from 1% in 2014.
Vegans don't eat any food made from animals. They also reject any food that animals produce.
The majority of vegans are between the ages of 18 and 35.

This generation also purchases the most food online.
Why Frozen Beef Alternatives?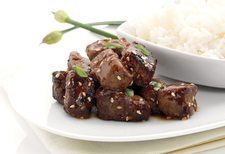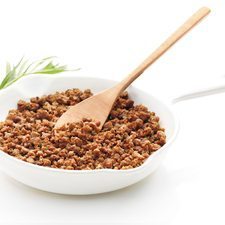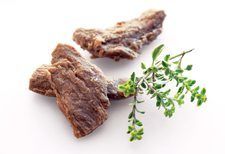 Vegans have plenty of choices for protein. But sometimes, they want a plant-based option that looks and tastes like beef, without the cruelty.
So, they turn to popular frozen meat alternatives.
Meat alternative sales worldwide grew 42 percent from 2010 to 2016 (Reuters).
Globally, meat alternatives reached over $4 billion USD in sales as of 2016.

And Business Insider predicts that this segment will be worth over $5.2 billion by 2020.
Vegans appreciate the convenience of these hot-selling frozen beef alternatives. And you'll appreciate their popularity when you sell food online! Read on for six popular choices to sell from reliable vegan brands.
Beyond Meat BEAST Burger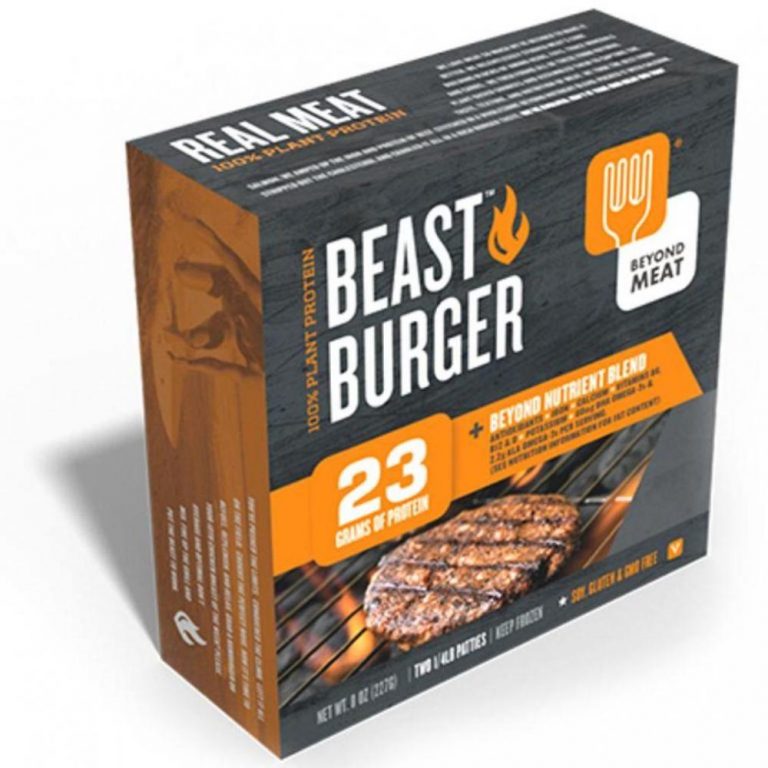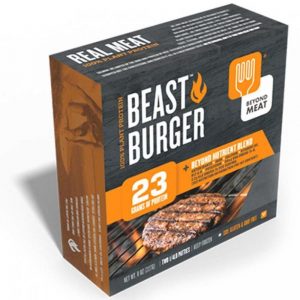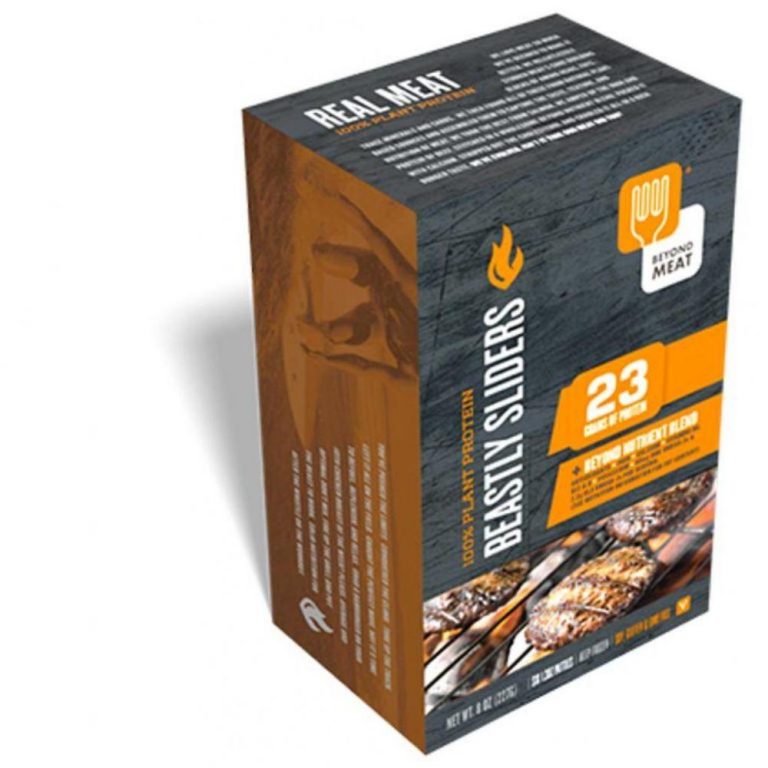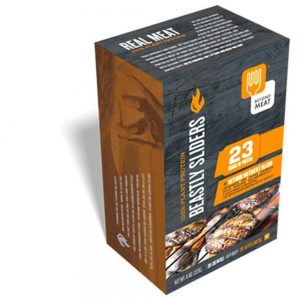 This frozen Beast from Beyond Meat is made of pea protein, so it's completely vegan.
But it has the look and flavor of a beef burger—it's definitely meaty!
It's a powerful source of protein, with 23 grams per burger.
Also, it's loaded with antioxidants, calcium, iron, vitamins B6, B12, and D, potassium and omega 3.
All these nutrients make the Beast perfect for athletes and anyone with an active lifestyle.
The burger even helps people recover muscles!
Leonardo DiCaprio has backed the Beast.
Also, plant-based pro athletes, like pro basketball player Eric Bledsoe, endorse the Beast Burger.
In addition, it's a soy-free, gluten-free, and non-GMO food.
Also available:Beastly Sliders. They've got the same food ingredients and insane protein levels of the Beast Burger, but in a smaller form.
Gardein Beefless Tips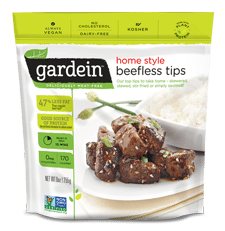 Your customers will enjoy these tips stir-fried or sauteed.
They can add the tips to chili, homemade Chinese food recipes, stews, or any recipe that traditionally calls for beef.
Made with soy protein and an ancient grain flour.
A vegan, dairy-free, and Kosher food.
Completely free of cholesterol.
47% less fat than conventional beef tips, and only 170 calories per serving.
An excellent source of protein—19 grams per serving!
Also, a good source of iron and fiber.
Non-GMO Project Verified.
Nate's Meatless Meatballs (Savory Mushroom)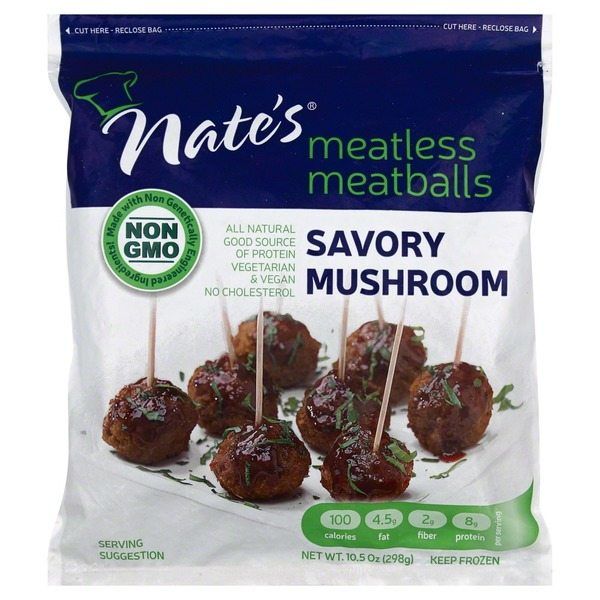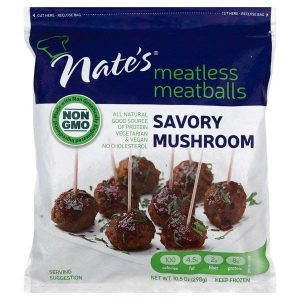 If your customers crave hearty Italian flavors without the meat, they need to pick up these frozen meatless meatballs from your online store!
Customers rave that these veggie meatballs taste just like the traditional Italian variety.
A vegan and non-GMO food, with no cholesterol.
Also, a good source of protein.
Perfect to serve with spaghetti, on a sandwich, or as an appetizer that'll liven up any party.
Heat them up and go—they're a quick, convenient option.
Boca Veggie Ground Crumbles (Beef-Style)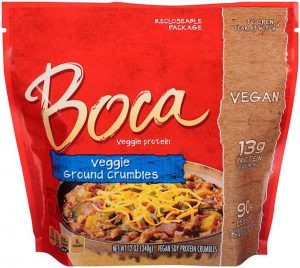 An excellent source of protein—13 grams per serving.
90% less fat than traditional beef.
A vegan frozen food made with non-GMO soy.
Only 70 calories per serving.
Stick them in tacos or sprinkle them over vegan chili.
Gardein Sizzling Szechuan Beefless Strips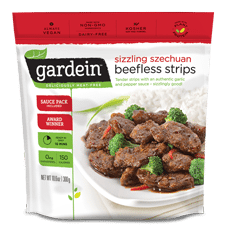 An award-winning choice that'll add sizzle to any meal.
Your customers will experience the taste of takeout, with peace of mind. After all, these strips are plant-based and healthier than conventional beef.
Made with soy protein.
This tender meatless option comes with its own garlic-pepper sauce.
Certified Vegan, dairy-free, Non-GMO, and Kosher.
An excellent source of protein, with 11 grams per serving.
No cholesterol in these strips!
Interested in selling frozen food in your online store? Ready to drop ship these plant-based alternatives? GreenDropShip.com's innovative frozen shipping method will meet your needs, with fast transit times.
Request a catalog today.
[contact-form-7 id="5741″ title="Front Page Subscribe"]