Selling Frozen Food Online: U.S. Kids Opportunities
Frozen Food: Hot-Selling Kids Category to Drop Ship Online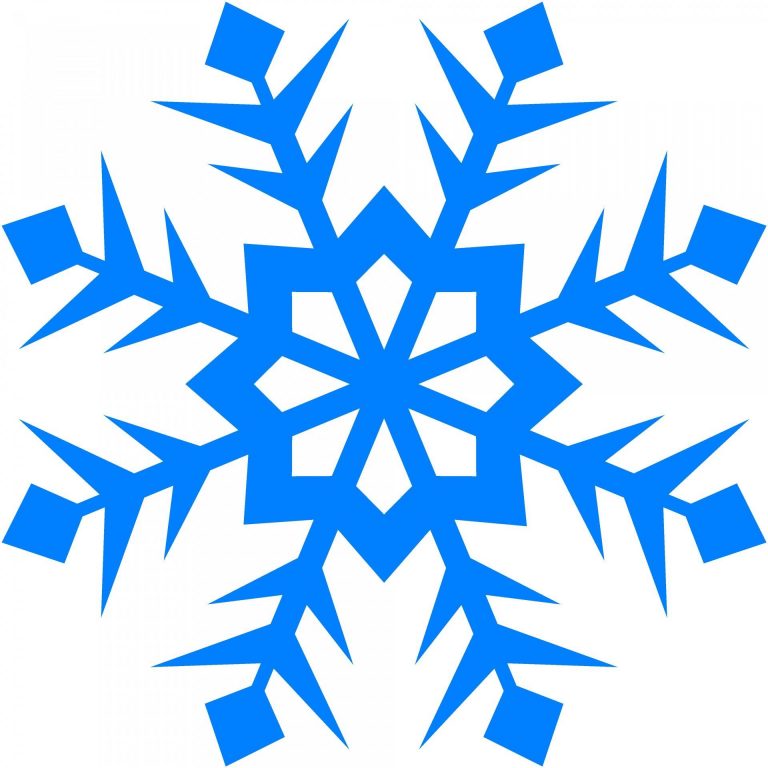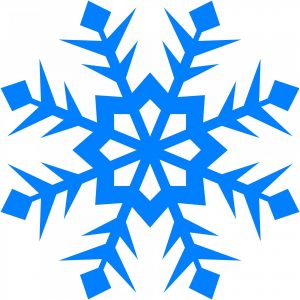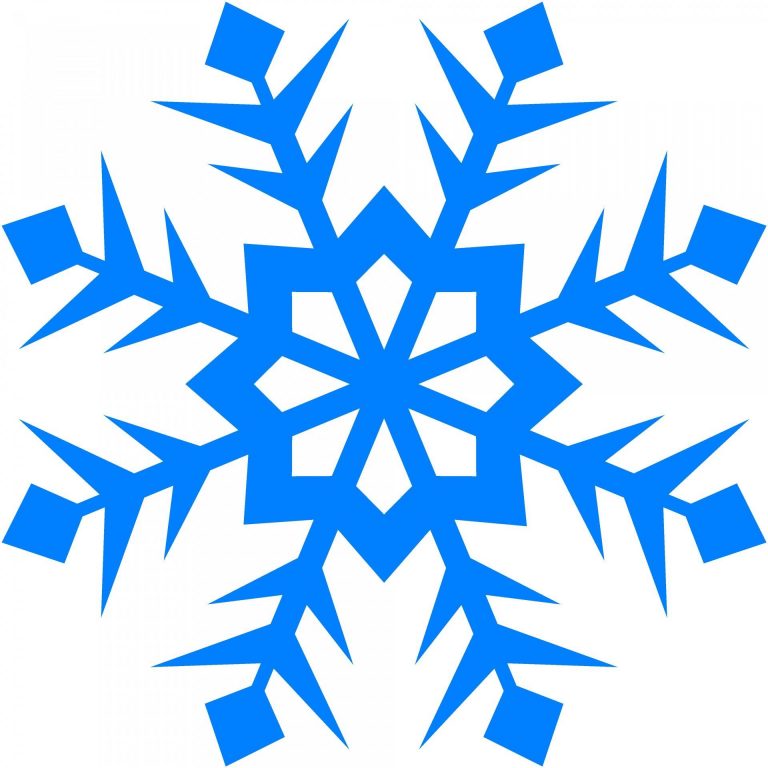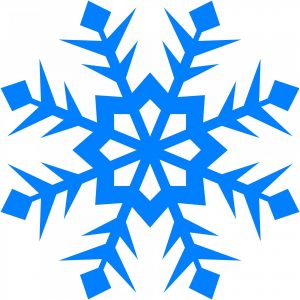 So, you're an American who wants to drop ship kids products for your online store. But, you haven't chosen your product category or supplier yet.
I'm here to explain why you should start selling frozen food online for kids, and turn to a U.S. supplier.
First off, kids are always hungry— the need for food never ends!
And parents always want healthy options for their kids. Demand is high!

Natural and organic frozen foods are perfect for selling! After all, they contain wholesome ingredients that moms and dads can pronounce.
Millennial parents (between age 20 and 30) are the most inclined group to buy organic food because it's a more nutritious choice for their families.
Also, millennials are the most open to buying food online.

But kids can't tell these foods are healthier, because these foods were crafted for kid appeal. They'll devour natural frozen kid food!
Selling Frozen Food Online? Choose a Reliable Domestic Supplier.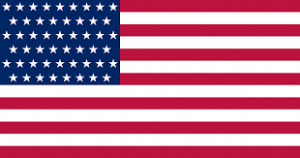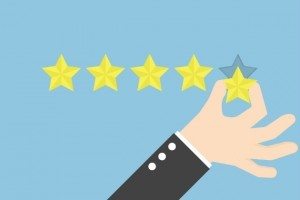 Still, though, you might be nervous, because frozen food has a limited shipping window.
After all, the international drop shipping suppliers you've used or heard of, like Alibaba, are unreliable.
They have long transit times (the time it takes to ship a product from a supplier's warehouse to a consumer).

Sometimes, it takes several weeks, or even a month, for products to ship!

With any food, you've got little room for error. But things are even more urgent when the food's frozen. You need frozen food to reach your consumer in 3 days, maximum.
Thus, you need to choose a reliable domestic drop shipping supplier.  Don't turn to a supplier from China, or anywhere else overseas. Pick one that ships from right here in the United States!
Domestic U.S. suppliers have the shorter transit times needed to ensure customer satisfaction.

Make sure that your supplier ships food in 1-3 days; that's necessary for frozen food!

Also, check the technology that your supplier uses to protect frozen food.

GreenDropShip.com uses a pioneering frozen shipping method, with fast transit times.
Y

ummy, Healthy, Frozen Choices for Kids and Parents
You're probably also wondering about hot-selling frozen food products. Here are 5 choices made for kids that parents will also love!
Earth's Best All Natural Baked Chicken Nuggets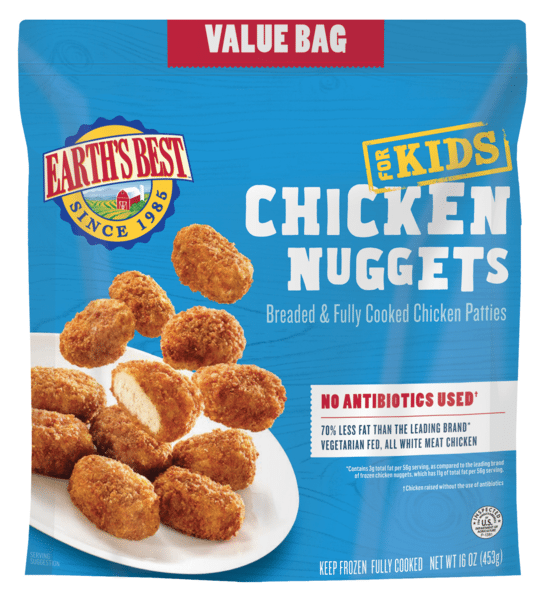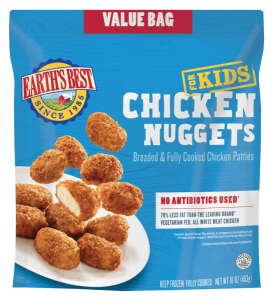 70% less fat than conventional brands (only 3g fat per serving).
All white meat chicken.
In addition, there's 8g whole grain per serving in the breading.
Also, no antibiotics or added hormones in the chicken.
Crispy and delicious, so your customers' kids will love to dip them! But, they won't know these nuggets are a healthier choice.
A great food for online selling, as it'll appeal to kids and parents.
Ian's Natural Kids Chicken Nuggets Meal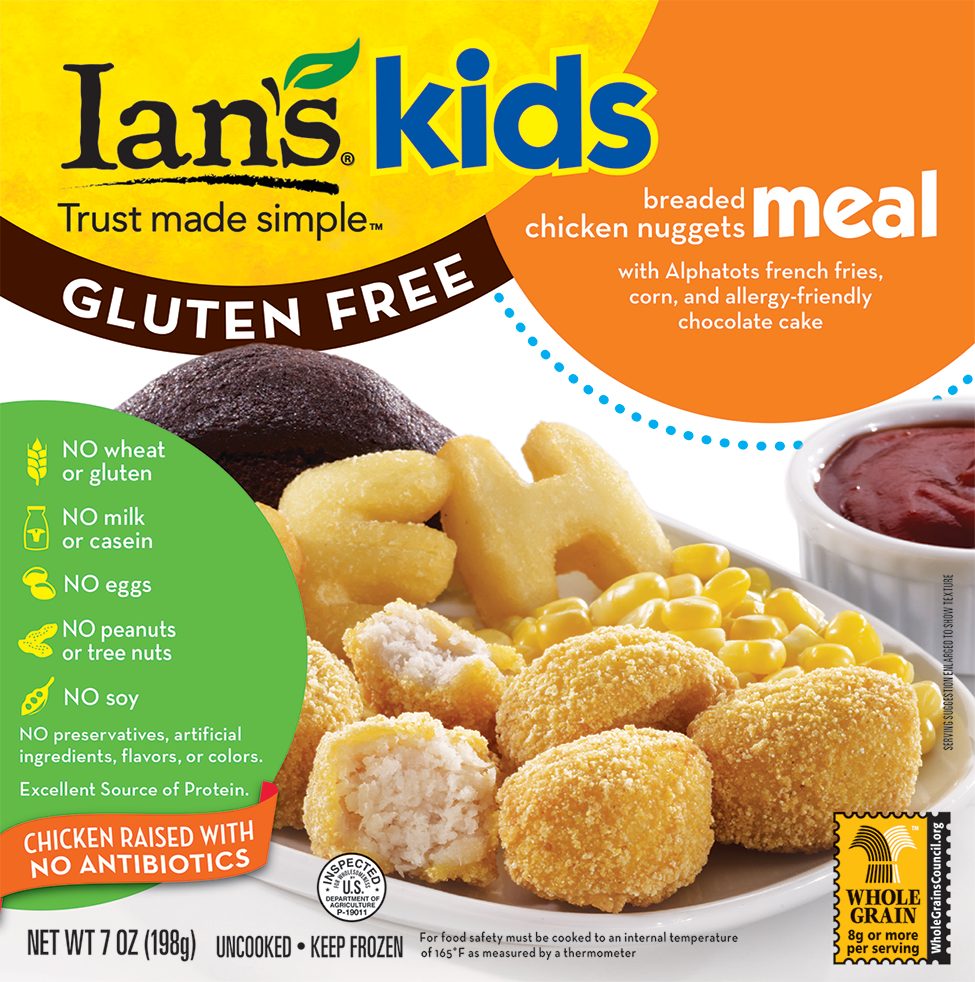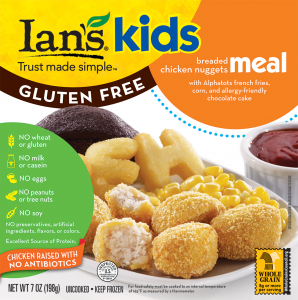 Your consumers' kids will devour these scrumptious breaded nuggets, paired with Alphatots alphabet-shaped french fries and corn. For dessert, there's yummy, allergy-friendly chocolate cake.
All items are in separate compartments, so nothing is touching.
An excellent source of whole grain—8g or more per serving.
Also, an excellent source of protein.
No artificial ingredients, flavors or colors, and no preservatives.
A wheat-free and gluten-free food.
In addition, a food free of milk, casein, eggs, peanuts, tree nuts, and soy.
No antibiotics used in raising the chicken.
Sell this healthy frozen meal online. After all, parents will love the convenience, nutrition, and allergy-friendliness.
Earth's Best Mini Meatballs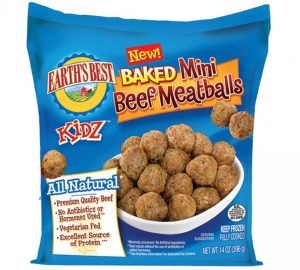 Premium-quality beef raised on a 100% vegetarian diet.
Oven-baked for a classic meaty taste.
Also, made with no antibiotics or artificial growth hormones.
A bite-size food made for kids' hands and mouths.
Packed with protein (8g per serving)—50% of the protein kids need daily!
Earth's Best specializes in making premium-quality, healthy food tailored to kids' needs. Add these meatballs to your online food list!
Annie's Mini Pizza Bagels (Three Cheese)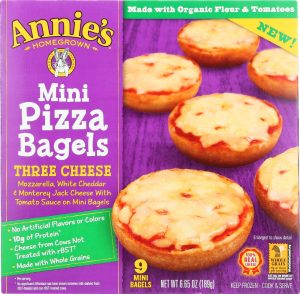 Annie's, the mom-trusted company famous for natural food kids love, adds these frozen pizza bagels to its lineup.
Mozzarella, white cheddar, and Monterey jack cheese combine with tomato sauce on 9 kid-friendly mini bagels.
10g protein per serving. Also, an excellent source of whole grain (8g or more per serving).
100% real cheese comes from cows that aren't treated with artificial growth hormones.
Also, made with organic flour and tomatoes.
No artificial flavors or colors.
Great for snack time after school, or as part of a balanced meal. Choose them to sell online!
Earth's Best Organic Mini Pancakes (Homestyle)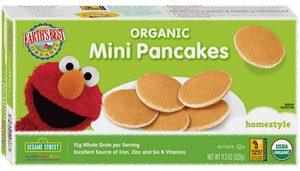 Filled with loads of whole grains. 15g per serving!
Excellent source of Iron, Zinc and 6 B Vitamins.
No hydrogenated oils or trans fats.
Perfect to start kids' days, or anytime they need a healthy snack.
Plus, this convenient food choice takes only a few minutes to heat, giving parents more precious time in the morning.
A certified USDA Organic and Kosher food.
"Specially formulated for growing children," these pancakes help customers' kids meet nutritional guidelines.
With rapid transit times, GreenDropShip.com's innovative frozen food shipping method will satisfy your needs. And most crucially, we're based right here in the U.S.!
Sign up for our digital catalog and start selling frozen food for kids today.
[contact-form-7 id="5741″ title="Front Page Subscribe"]