Wholesale Natural Hair Products Without the Cruelty
People who want Wholesale Natural Hair Products want Cruelty-Free
First of all, consumers are aware of the ingredients in their body care products. They want to see that their shampoo, conditioner, and other everyday essentials have not been tested on animals. Companies that reflect this mindset will be better off.
While the process of getting certified may take some time, the response from customers will surely be positive. Selling the brands that have put in the effort to do this will bring in new customers who may be more likely to reorder their favorite products.
For those interested in drop shipping hair products, natural and organic brands can be a great addition to your product list. It provides an opportunity to gain a new type of clientele that would otherwise be unreachable.  Having certified items is a great way to show that you care about quality.
Why Care about Cruelty-Free?
With every advance in technology, animal testing becomes increasingly obsolete. It is unnecessary for companies to continue the practice, and customers have begun to realize this.
There are customers who shy away from cruelty-free products because they believe there are only expensive options. However, there are many certified low-budget brands. Offering a variety of products in an affordable price range will attract money-conscious customers.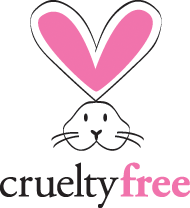 Governments Banning Animal Testing
There are many governments around the world who have deemed animal testing unethical. Adopting these policies show how much people care. They have begun to notice what is wrong in the beauty industry. Some countries that have banned testing on animals include the UK, Brazil, and India. As a result, it is only a matter of time before others do the same.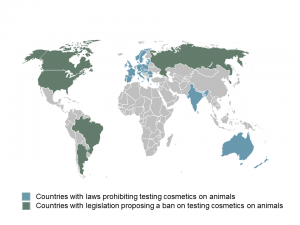 How Certification Makes All the Difference
Although the process of becoming certified is not terribly difficult, it does take time. By a certain date, a company needs to be entirely free of animal-tested products. Also, they must adopt a policy stating their refusal of tested ingredients.
A 2015 survey shows that "not tested on animals" was the most important claim for consumers to see on packaging. Thus, even if a company is already using humane products, they need to have the certified label to let people know what they are all about.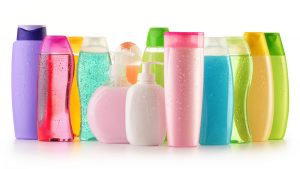 An Opportunity for Better Business
Since there is a large market for hair care products, the items you are selling may as well be ethically sourced. Even small businesses can benefit from offering humane goods. Being known as cruelty-free provides traction for a growing business to gain a foothold.

Humane products are a niche market that seems to keep growing. To stay ahead of trends, business owners should be aware of their customers' desires for natural products.
Learn more about natural products.