Wholesale Shea Moisture Products That Actually Sell
Your online babies food store has been steadily growing.
Selling organic snacks and clothing has provided a steady stream of income of $3,500 per month. However, you know that by adding more items, you can increase monthly sales even more.
After talking to friends about the products they buy for their babies, you found that a few of the mothers mentioned that they buy skin care products that contain shea butter.
Shea butter is used in many natural baby-care products due and is great for treating eczema and improving skin health.
After researching wholesale shea moisture products, you found there is a high demand for these products.
According to Statistica, the global revenue of baby care products is expected to reach $11B in 2018.  There has never been a better time to sell shea butter moisturizers online.
Wholesale Shea Moisture Products 
GreenDropShip.com has many shea moisture products that you can stock in your online store.
Shea Moisture is just one brand that your customers will love. Shea Moisture has been making natural health products since 1912. This is sure to give your customers some confidence when shopping online.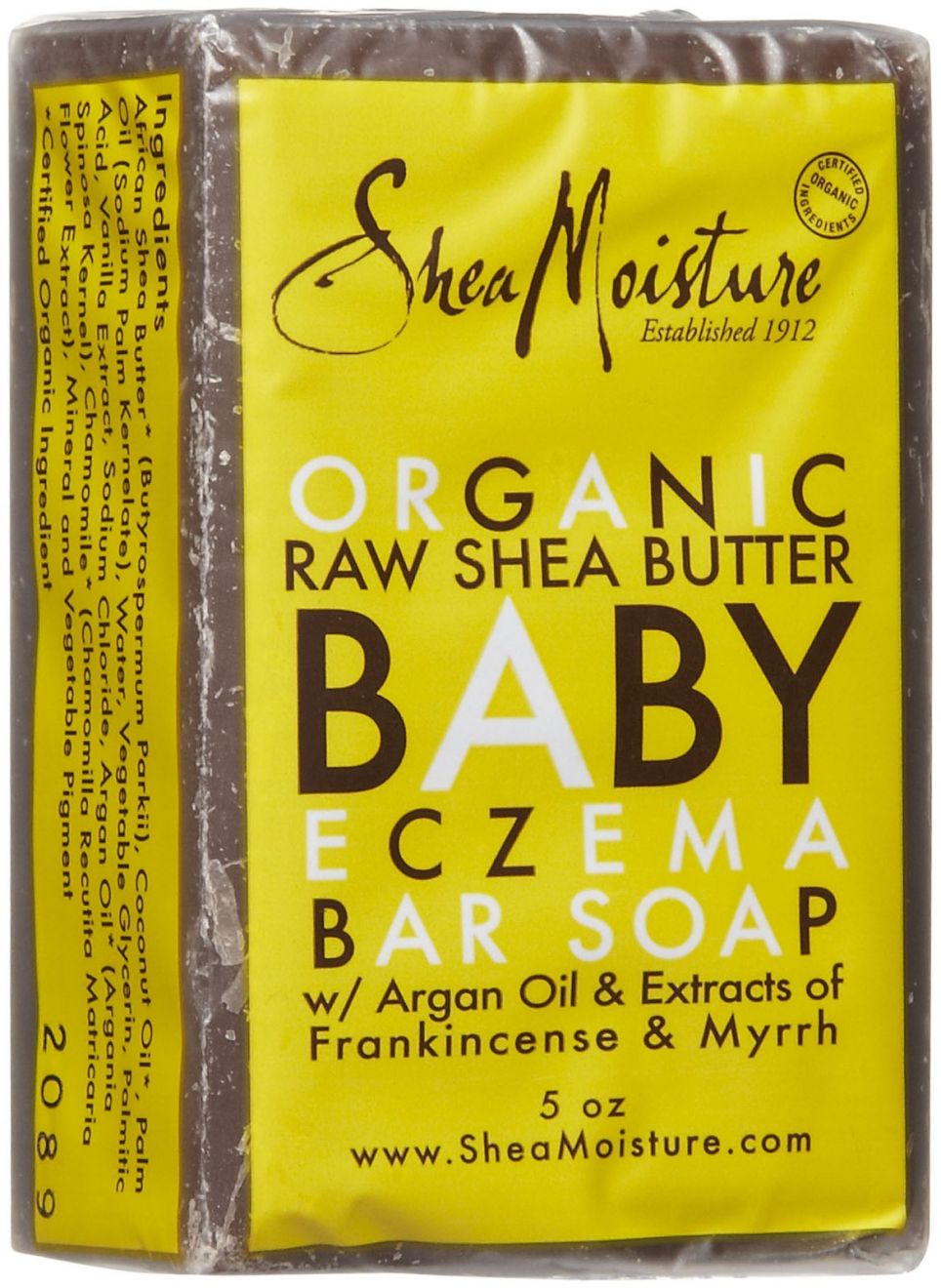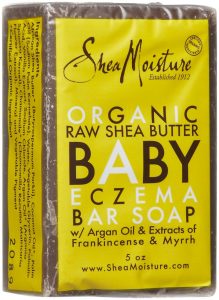 The Shea Moisture baby eczema soap bar is packed with natural moisturizers that have added health benefits. With natural ingredients like shea butter, chamomile, and argan oil, parents will feel confident buying this product.
Eczema is a skin condition that can cause irritation and itching in babies. Many parents feel uneasy using products that contain synthetic ingredients to clear up rashes.
Since the Shea Moisture soap is able to treat eczema naturally, this can be a product that increases your online revenue.
Additionally, this soap contains natural ingredients like aloe vera and vitamin E that improve skin health.
Unlike conventional soaps, this baby bar uses natural fragrances. Frankincense and myrrh have been used for thousands of years. Parents will love how soft and aromatic this soap is.
While your customers keep their babies healthy, you can improve your sales.
Natural Moisture Products
There are other great moisture products that contain shea butter that you can sell. Include a diverse selection of products that contain shea butter. Customers appreciate a diverse selection, especially when the products contain common ingredients.
Nubian Heritage makes a great shea butter moisturizer that you can add to your online inventory. Using raw organic shea butter, frankincense, and myrrh, this product makes skin soft and aromatic.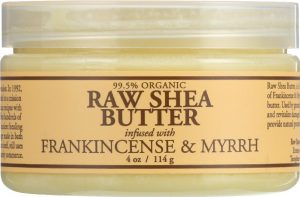 This is a great product that you can cross-sell with your Shea Moisture products. This is a great item for a post-bath application that will improve babies skin even more.
Since this product is a great skin protectant that can be used around the clock. Parents will love its large size and easy application.
Shea butter has been a long-standing staple of African health care that has been used as far back as ancient Egypt. Shea butter has proven to be a safe and effective baby moisturizer.
Unlike modern products that contain untested synthetic chemicals, this product doesn't have any questionable ingredients.
This product will make a great addition to your line of natural shea butter moisturizers.
Shea Butter Meets Cocoa Butter
Offering a diverse line of products is always a good idea. By giving your customers options to choose from, they will be more likely to buy from your website.
Nubian Heritage also makes a line of soap products. This will give your customers some options to choose from when shopping for baby products.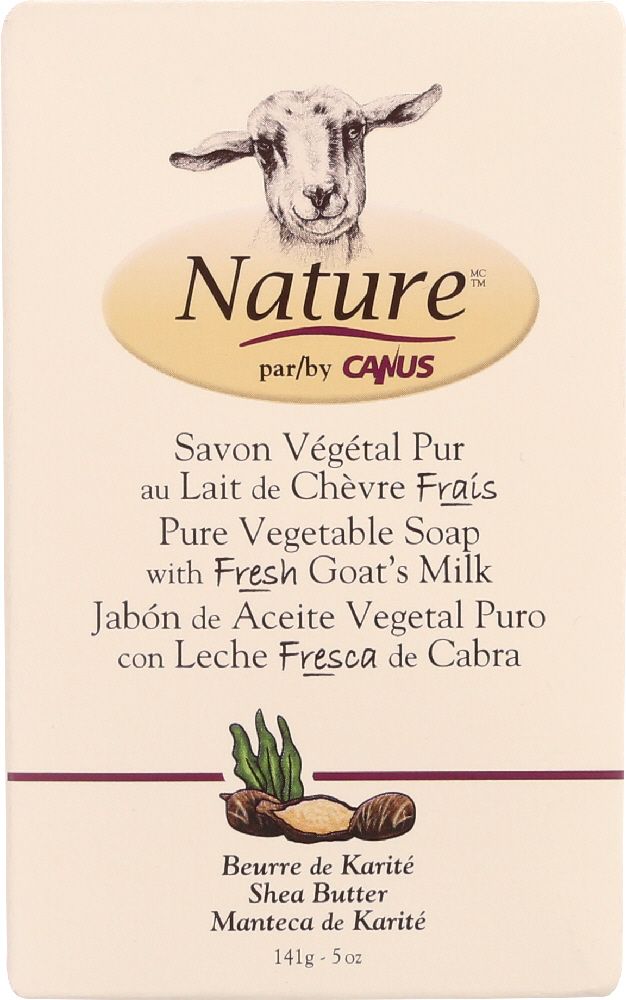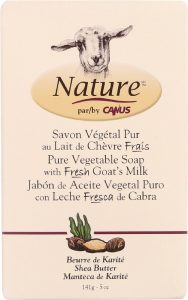 Their natural soap bar features a list of great natural ingredients that make skin soft and healthy.
In addition to shea butter, this product also contains mango seed butter, cocoa butter, vitamin C, and honey.
Canus also makes great products that contain shea butter.
That being said, this natural soap also contains goat's milk. Although this product isn't vegan, this ingredient has long been known to improve skin health.
Goat's milk is also great for treating eczema, psoriasis, and is also great for moisturizing skin. This means that your customers will buy this product regardless of if their baby has skin irritation.
Since this product doesn't use any synthetic ingredients, it is a safer alternative than many products on supermarket shelves.
Especially for health-minded parents, selling products that contain shea butter can be a great way to improve your revenue.
Smooth Sales
Selling shea butter moisture products can be a great addition to your online store. Since you already sell baby food and clothing, health and wellness products will give your business a well-rounded selection.
In addition to Shea Moisture, Nubian Heritage is another great brand that you can stock as well.
These products are great because they use ingredients that are naturally sourced. This can be a selling point that you can include in your product descriptions.
Talk about the health benefits of each of the ingredients. Doing so will help your customers trust the products you sell.
Especially since your customers are new parents, building trust is vital to the success of your company.
Shea butter, frankincense, myrrh, and cocoa butter have been used to improve skin health for thousands of years. This is certainly longer than many of the synthetic ingredients used in many mainstream baby-care products.
Diversifying your product line can help you boost your online sales. Nourish your wallet, and sell shea moisture products online.
Be sure to sign up for the GreenDropShip newsletter for more great dropshipping tips!
[contact-form-7 id="5741″ title="Front Page Subscribe"]