Reselling Organic Essential Oils Wholesale
Essential oils are aromatic substances that can be found in certain plants. Using different extraction methods, we can obtain these oils for our consumption. If you are thinking extracting oil from plants is a new practice, you are quite wrong. In fact, ancient civilizations used these oils for their aromatic scent, spiritual benefits, and medicinal practices. Since ancient times to this day, the vegetable oils have never lost its significance. They carry their status with various benefits today. Also, people appreciate them for their spiritual benefits. Along with a myriad of others things, people use plant oils for their spiritual benefits or simply to reduce stress. In the modern world, we are even more informed about extract oils. Accordingly, we are using them for a wide variety of reasons, which I will discuss. This article examines the various benefits of these oils and the opportunity of reselling organic essential oils wholesale.
---
You can also check out my previous article for more details on organic essential oils and dropshipping business opportunities.
---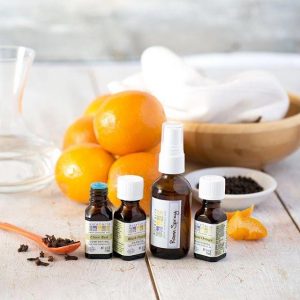 Benefits of Plant Oils
People use and appreciate essential oils for a lot of different reasons. The versatility of its benefits is what makes these oils so precious to most people. Uses and benefits of these oils depend on which plant it was extracted from. You can check out this extensive guide to essential oils in order to learn about the benefits and uses of each plant. Overall, their extensive uses include aromatherapy, anxiety, migraine relief, natural pesticide, cough relief, sleeping ease, and even treating infections.
Many yoga instructors today include essential oils in their classes. This is because they know that inhaling these oils support both physical and spiritual well-being in numerous ways. Vegetable oils increase concentration, relaxes the muscles, and allow for a better and deeper yoga experience. It is no wonder that the Romans used these oils in their famous baths.
Selling Essential Oils Online with the Dropshipping Method
As the demand for these oils is increasing, the essential oil industry is growing. This is why selling them online can be an ideal home business. So, you can pursue it without quitting your job. Besides, you do not even have to worry about stocking, managing orders, and shipping thanks to the dropshipping method. Drop shipping allows online merchants to sell plant-based oils without keeping an inventory of them. As a result, this method eliminates risk to a great extent. Using the inventory data of a drop shipping supplier, you can list your oils in an online marketplace. When your customers buy them from you, all you need to do is to transfer the order to your dropship supplier. Furthermore, the end customer will not know it is coming from a supplier as there will be no information about the drop shipper on the package. With this method, you can list these oils with real wholesale prices and sell them at retail prices.
Build Your Own Oil Store and Gain Loyal Customers with Quality Content
It is easy to create an online store using Shopify. After all, it  requires few technical skills. With a few mouse clicks, you can kickstart your online essential oil store. However. there is one problem: Lots of places exist for people to go online to buy these oils. Why then would  they visit your online store?
The answer: Content. If you have decided to sell essential oils online, chances are you are probably passionate about them. What you must do is add value to your products by directing your passion into your business. Then, set yourself a mission to educate your customers through your online store. Adding quality content that engages your audience would attract a loyal customer base. In a way, your store will have a social mission apart from your economic goals. Moreover, you could also optimize your content for the search engines, allowing your online store to appear in the first pages of major search engines.
The Importance of Content
Quality SEO content that you create about plant oils will bring traffic to your online store. If you can offer reasonable prices, good customer service, and fast shipping (this really depends on how good your dropshipping supplier is), you can create a booming essential oils business that you have long dreamt about.
Once you create an online store with valuable content and original design, we can help you deliver your orders to your customers. Using the dropshipping method, it is possible to sell Aura Cacia essential oils online. Aura Cacia is known for its quality oils that your customers will love.
Learn more about drop shipping or join us if you are ready to sell Aura Cacia essential oils online.