Top Trust Badges for Shopify To Convert Online Shoppers
How do you get online shoppers to trust your Shopify store? How do you let them know that their personal information and credit card details are secure? You use trust badges! These are handy graphics that you can place throughout your Shopify store to quickly, efficiently, and easily boost consumer trust.
This trust is critical. Consumers won't spend much time on your Shopify store – and they certainly won't buy anything – unless they feel secure. The Golden Rule of online shopping is: The longer someone stays in your store, the more likely they are to buy something.
Trust badges keep the consumers in your Shopify store. They boost conversion rates and increase click-through rates (CTRs) and, when the moment of truth comes, make shoppers feel secure enough to give you their credit card information.
In this post, we'll go over the kinds of trust badges you can add to your store as well as the various Shopify apps you can use to customize or design your own badges.
Why Is Building Trust So Important For Your Shopify Store?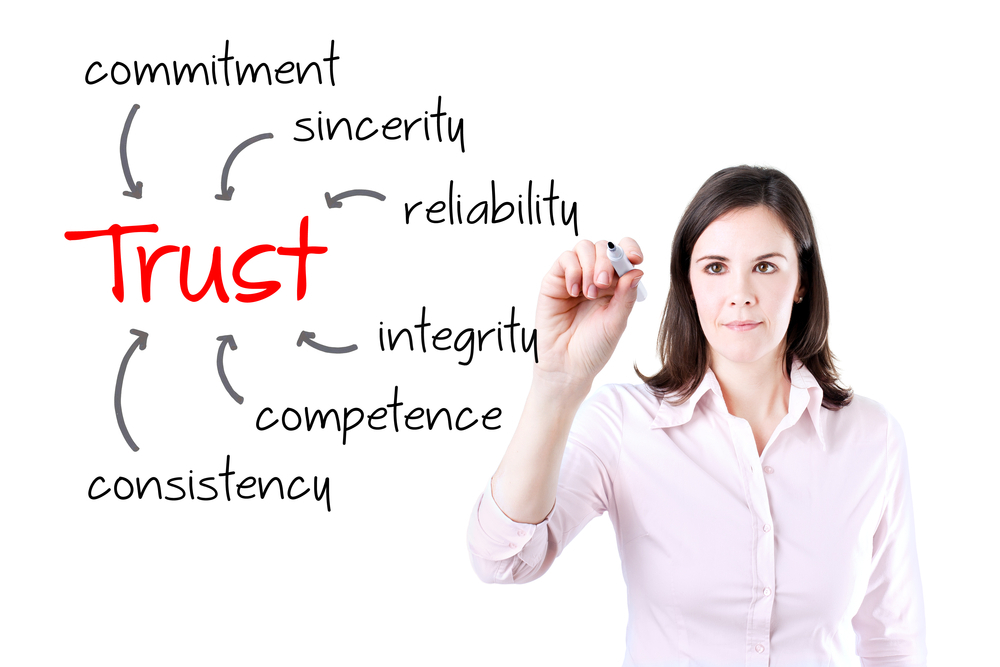 Building trust is especially important in Ecommerce. Brick-and-mortar retail stores are different – people can enter the establishment, talk to the staff, meet the owner, and have a look around. With an online store, the consumer has no idea who's on the other end.
Think of it this way: if you walked into a store and wanted to buy something, would you use your credit card if something seemed "off"? Maybe the cashier is asking strange questions about your credit card information or maybe you just sense that there's something shady. In all likelihood, you'd put your credit card away and run out of there!
An online store is the same. As a Shopify merchant, you have to make the shopper trust you. According to research by the Baymard Institute, 17% of cart abandonment was due to security concerns and the fact that the shopper didn't trust the site with their credit card information.
These trust badges or trust signals let online shoppers know that your Shopify store is legitimate and that their data will always be secure. Remember, Shopify offers a high level of security for consumer information that's processed by highly trusted third-party service providers.
However, the online shopper won't always know that your store is hosted by Shopify. For example, the default URL is [your-shop-name]. myshopify.com, but many Shopify merchants decide to make their own store URLs. If that's the case, then you have to convey to the consumer that your store is secure and they can feel comfortable giving their personal information and payment details.
There's also an issue in Ecommerce where lots of online stores – usually based overseas – sell knockoff products. If you use certain trust badges that tell consumers that your store is the real deal and that the products you offer aren't fake, then you'll not only boost consumer trust but also improve user experience (UX).
This is important because good UX means that users stay longer on your online store and the longer they stay, the more likely they are to buy something. If you want to learn more, be sure to check out our Ultimate Guide to Shopify Design.
At the end of the day, this can all be boiled down to one simple fact: trust badges increase conversion rates! This is exactly what you want – more conversions means more sales which means more profits.
Include Trust Badges In Your Shopify Store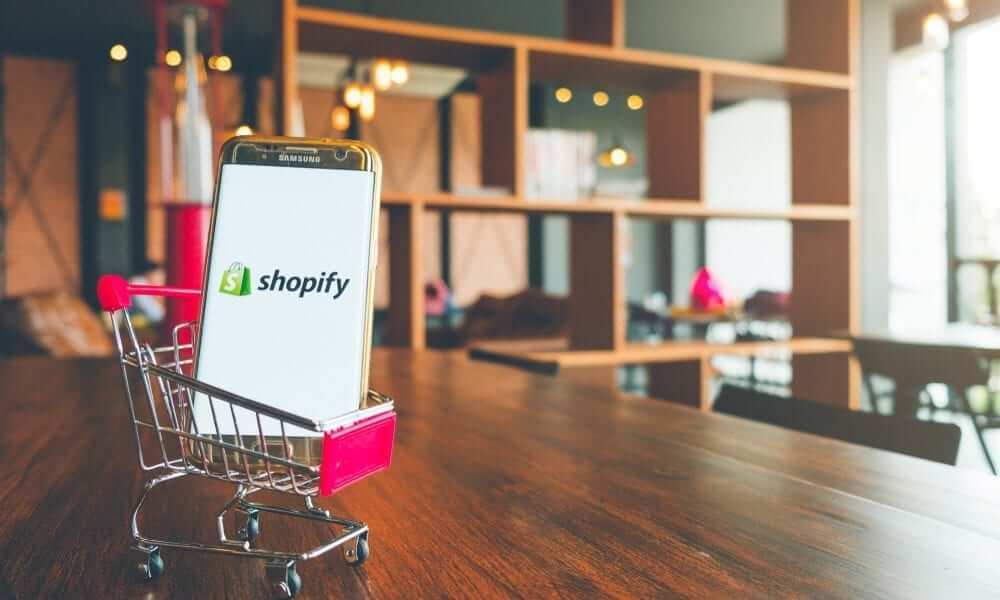 A trust badge is a badge or seal that you put on your online store to instill trust in your potential customers. They're a type of trustmark or trust signal, meaning that they give your Shopify store legitimacy and credibility with online shoppers.
Trust badges are traditionally used during the payment and checkout process because this is when consumer trust is most important. However, some Shopify merchants have started putting them elsewhere in their online stores, especially on landing pages.
We can break the trust badges and trust signals down into following categories:
Secure Checkout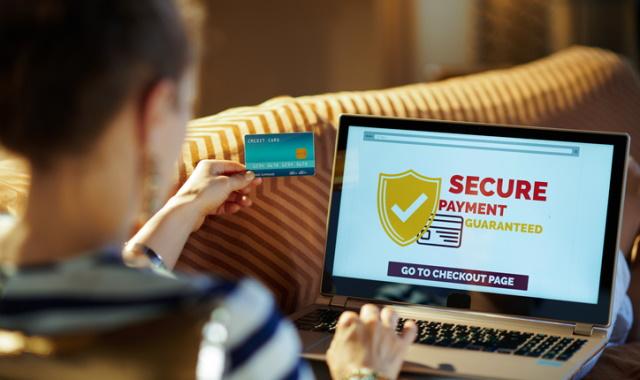 Secure checkout trust badges are arguably the most important trustmarks in your Shopify store. They come at a crucial point when the customer will ask themselves: Do I trust this merchant? Is this store legit or is it shady? These badges tell the customer: Your information is secure, so go ahead and make that purchase!
What does "secure checkout" mean exactly? It means that your website – or your Ecommerce platform – has security measures in place to protect sensitive information. Most of the time, this means secure sockets layer (SSL). Let's not get too technical about it, but SSL is basically a way to encrypt online data.
Although there are lots of checkout trust signals available, some merchants like to design their own. This is either to match their website design or to avoid having too many badges that make the layout look "busy" or "cluttered". This is easy to do with the apps we list below!
Here's a good example of a secure checkout badge: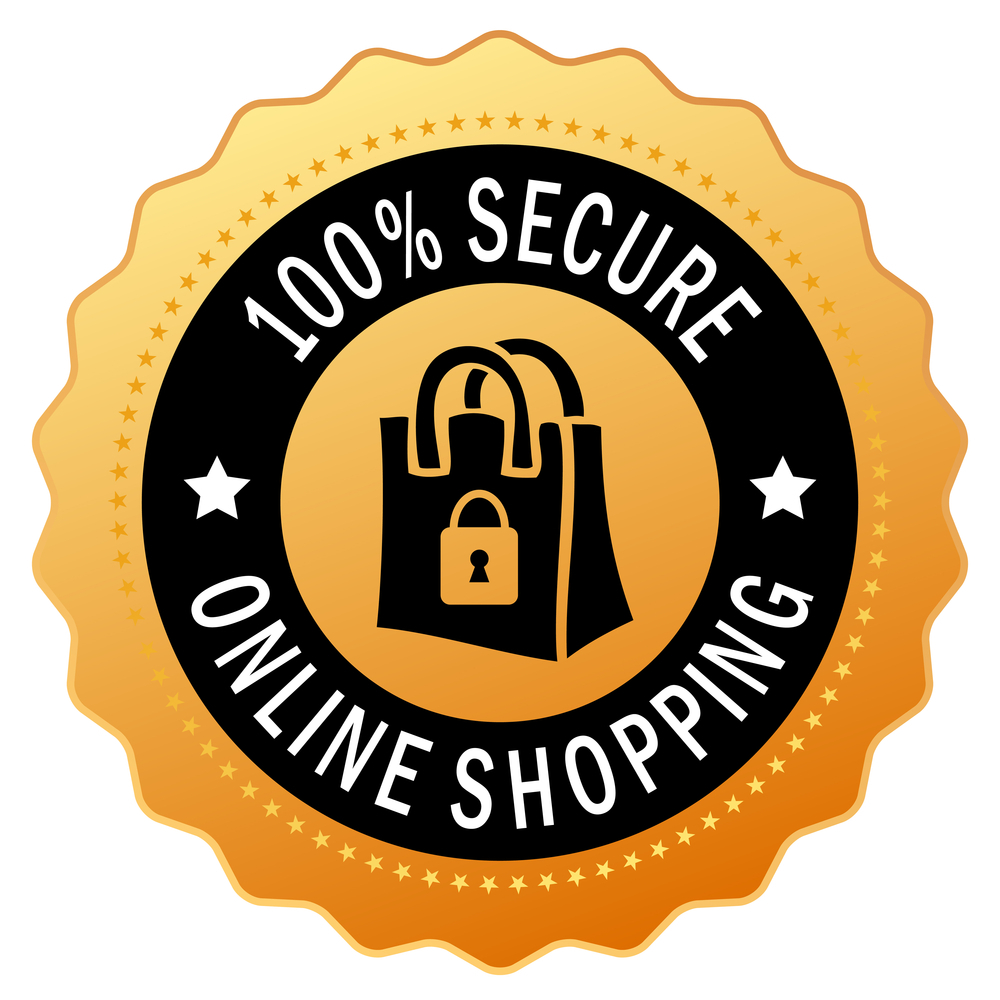 The phrase safe checkout is also used:

As you can see from the examples, the icons most frequently used in these badges are locks or shields. The reasoning for that is simple: these symbols quickly convey security, strength, and defense. It means your Shopify store is a fortress and all information is safe.
Dropshipping on Shopify already gives your store a certain level of security To activate SSL certificates in your Shopify store, just make sure that you go to your admin panel and hit Activate SSL Certificates under Domains.
Once you've done that, you can easily add the Shopify secure checkout badge:
If you're using multiple payment gateways that all have SSL encryption (this is almost certainly the case), you can also choose a general SSL trust badge: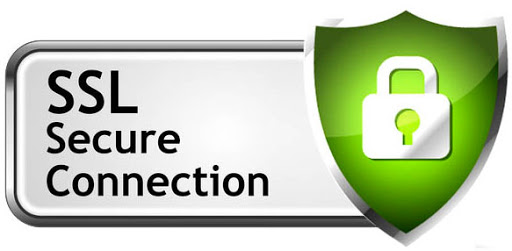 As you can see, it's all about locks and shields! Those are the most common icons when it comes to secure checkout trust badges.
Accepted Payments
These trust badges are pretty straightforward: they tell the consumer what forms of payment you take. They're related to the Secure Checkout badges, so merchants frequently combine the two to get the most effective trustmark. Not every online shopper will know what SSL Secure means, but just about everybody recognizes the VISA logo.
Once again, they boost trust so that the online shopper feels secure in giving out their payment and personal information. Displaying logos for Mastercard, Visa, Google, PayPal, and others is crucial – consumers know and trust these brands. According to research, if a consumer knows the brand, then they trust it.
How do you determine what payments you accept? If you set up a dropshipping store, you'll have to choose a payment gateway. This is a third-party payment processor that keeps all transactions secure. In most cases, they'll have trust badges that you can add to your online store. In some cases, you have to be verified by the processor.
If you're using Shopify, they have a standard payment gateway that is a default: Shopify Payments. This gateway takes most standard forms of payment, including credit cards, PayPal, and Google Pay. If you want, you can always expand with a third-party payment gateway to accept other forms of payment.
Let's take a look at a trust badge that combines Secure Checkout with Accepted Payments: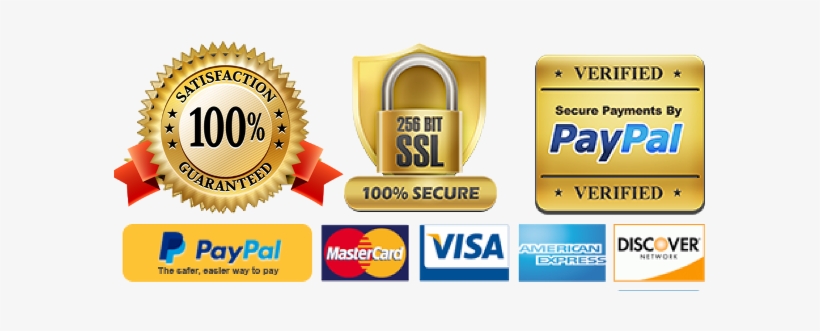 In the above example, the merchant even included a Guarantee Badge – we'll discuss those trustmarks in a section below.
Product Badges & Certifications
These are a kind of trust badge, but rather than build consumer trust in your store they build consumer trust in the products. You don't have to include these, but they can strongly improve user experience (UX). And the better the UX, the more likely a sale will happen.
These are most common with groceries and personal care or beauty products. It includes badges like USDA Organic, Non-GMO Project Verified, Vegan, Cruelty Free, 100% Natural, Paraben-Free, Fair Trade Certified, No Animal Testing, and so on.
All of this information should be available from the manufacturer. If you're working with a good dropshipping supplier, they'll have all this information listed in the product descriptions so you know exactly what you can say.
Some of these badges designate very specific qualifications for the product, like USDA-Certified Organic:

Another common badge of this type is Non-GMO Project Verified: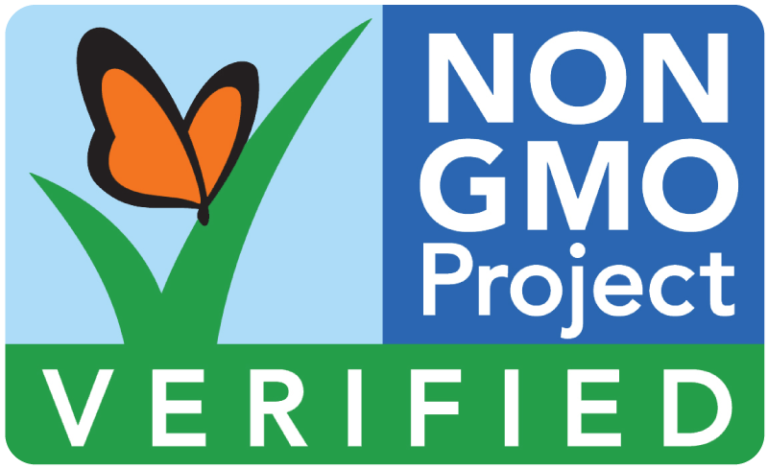 Both of these badges mean that the food or beauty product has undergone some kind of verification process. These are official logos – you can design your own trust badges for these, but consumers recognize these logos.
On the other hand, some trust badges refer to more general characteristics. For example, if you say that the product is 100% Natural or 100% Fresh: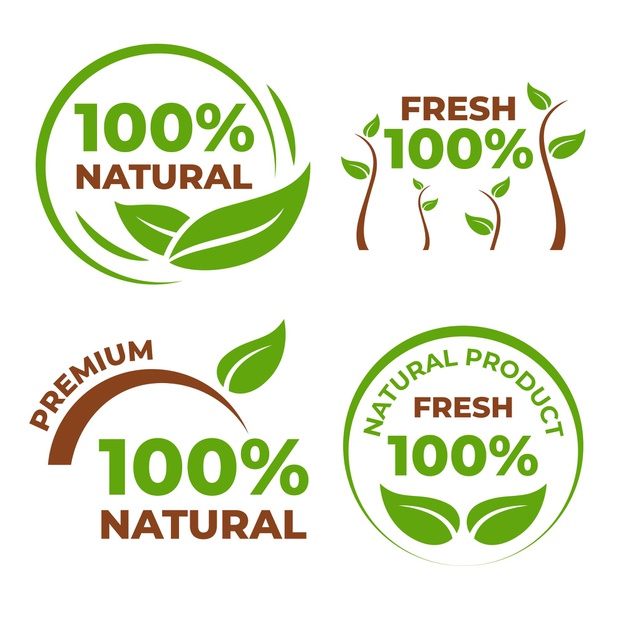 You could also include original badges for No Animal Testing, Cruelty-Free, or Paraben-Free (since these don't have specific logos):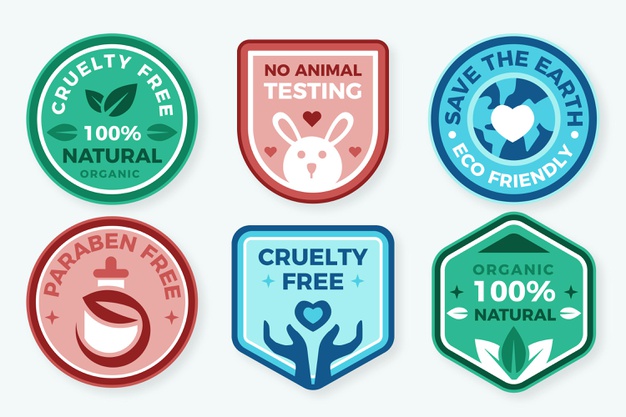 These trust badges show that products are legitimate and not fake. They might also might entice users to try a new product by quickly and efficiently giving lots of useful information.
However, if you choose to include these trust badges, make sure you choose wisely. In other words, don't overdo it! If you include every badge under the sun, your Shopify store will look cluttered and, ironically, decrease consumer trust.
Third-Party Endorsements
These are another type of trust badge that can add credibility and legitimacy to your Shopify store. In most cases, you have to go through a certification or verification process to make sure that you qualify for the badge in question.
The most common Third-Party Endorsement trust badge is from the Better Business Bureau. This badge can really boost consumer trust for your store – in 2019, over 183 million shoppers checked business ratings. This means that a BBB trust badge (with a graded rating) can make a world of difference for your Shopify store.
Let's take a look at a badge for a store with an A+ rating from the BBB:

Remember, you have to go through a verification process to get the badge. Many Shopify merchants find that it's well worth their time – greater consumer trust generally increases conversions. The BBB has an accreditation process that you can follow to get started.
According to a research, the BBB badge is more trusted by older consumers while the Google Customer Reviews badge is more trusted by younger online shoppers (under 30). In 2017, Google transferred their Google Trusted Store badge into Google Customer Reviews, a free program that allows users to review and rate their experience at your online store.
Let's take a look at the Google trust badge:

You can learn more about how to get this trust signal from the Google Merchant Help Center. We also discuss an app called Google Reviews & Rating Badge below to help you incorporate these into your Shopify store.
Guarantees & Free Shipping
This is the last kind of trust badge that we'll be discussing. These include things like Satisfaction Guaranteed, Money-Back Guaranteed, Free Shipping, and so on.
It's important to point out that you should never underestimate the power of free shipping for online shoppers. To put it simply: consumers love to feel like they're getting a great deal, and free shipping is one of the easiest ways to do that.
According to research, 9 out of 10 online shoppers consider free shipping to be the top incentive for buying something online! Plus, over 50% of shoppers will add something to a cart in order to qualify for free shipping.
If you have a Shopify dropshipping store, then you can structure your product prices to offer "free" shipping to consumers. Don't forget that you'll still have to pay shipping to your dropshipping supplier, but you can add that extra expense into the retail price and then make the shipping free. You can check out our blog post to learn more about how to price products for dropshipping.
That being said, only include these trust badges if they actually apply to your store and you want to implement these policies. Make sure you never promise anything you can't deliver – that will irreversibly damage consumer trust. In other words, don't make a guarantee that you can't deliver on.
Let's take a look at some basic trust badges for Guarantees: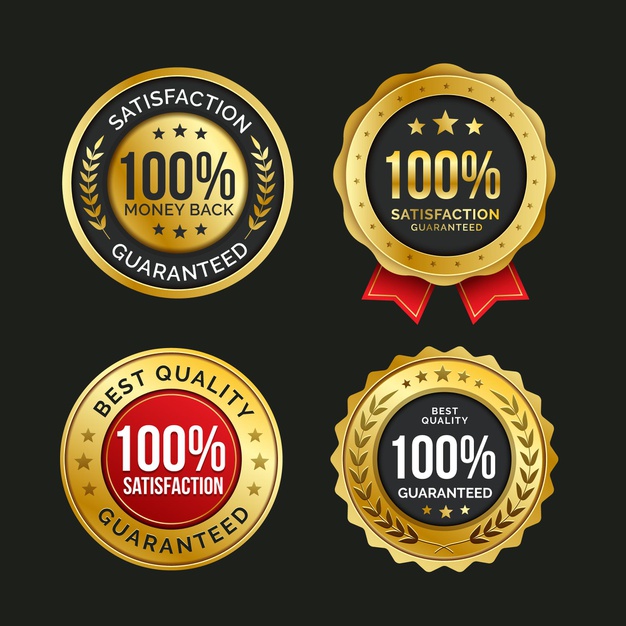 Finally, most Shopify merchants combine these badges with Secure Checkout and Accepted Payments. This helps convey a lot of information visually and maximize consumer trust, especially in the cart and at checkout:

Where Do I Add Trust Badges?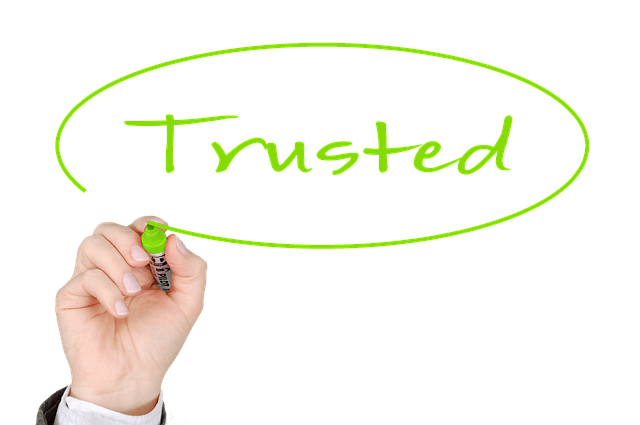 This is the million-dollar question: where should you add the trust badges in your store? It all depends on the type of badge, your design, and what you're trying to convey.
In most cases, here are the basic places where you can add trust badges:
Home (Landing Page). Secure Checkout or Third-Party Endorsements.
Checkout. Secure Checkout, Accepted Payments, Guarantees, or Third-Party Endorsements.
Cart. Secure Checkout or Accepted Payments.
Product Descriptions. Secure Checkout or Product Badges & Certifications.
Footer. Secure Checkout, Third-Party Endorsements, or Guarantees.
It's important to note that if you use a footer (the bar of links and information at the bottom of a website), you can add secure trust badges, endorsements, and guarantees on every page.
Using your footer to strongly establish your store's trustworthiness grants an immediate level of legitimacy and security so that the customer stays in your store longer. Remember the golden rule of online shopping: the longer a customer stays in your store, the more likely they are to buy something.
Apps allow you to fully customize the trust badges – but don't get carried away! Always make sure that any design element you add to your Shopify store matches the color scheme and overall "vibe" of your store. Plus, don't oversaturate your entire Shopify store – this will make it look "spammy" and might actually damage consumer trust.
Finally, some of these apps allow you to animate the trust badges. You want your store to look dynamic and interesting, but don't make it chaotic and busy. If you overdo it, you'll damage the user experience (UX) and the online shopper will leave and, more than likely, not return.
What Are The Best Shopify Apps For Adding Trust Badges?
Adding trust badges to your store can make all the difference and boost consumer trust. Luckily, there are apps in the Shopify App Store that can help you do that.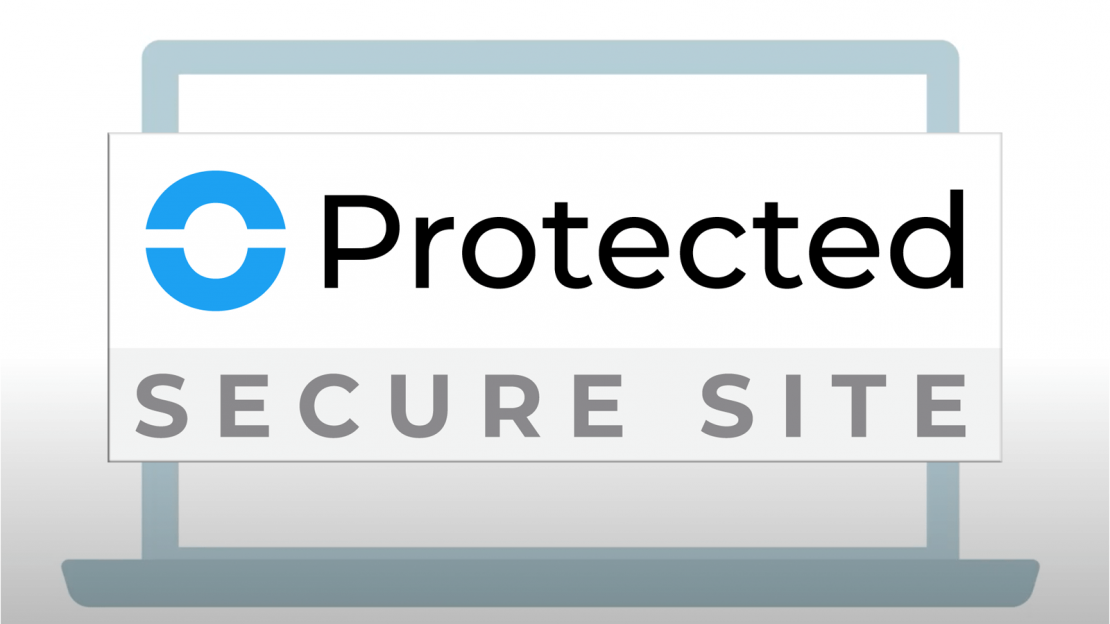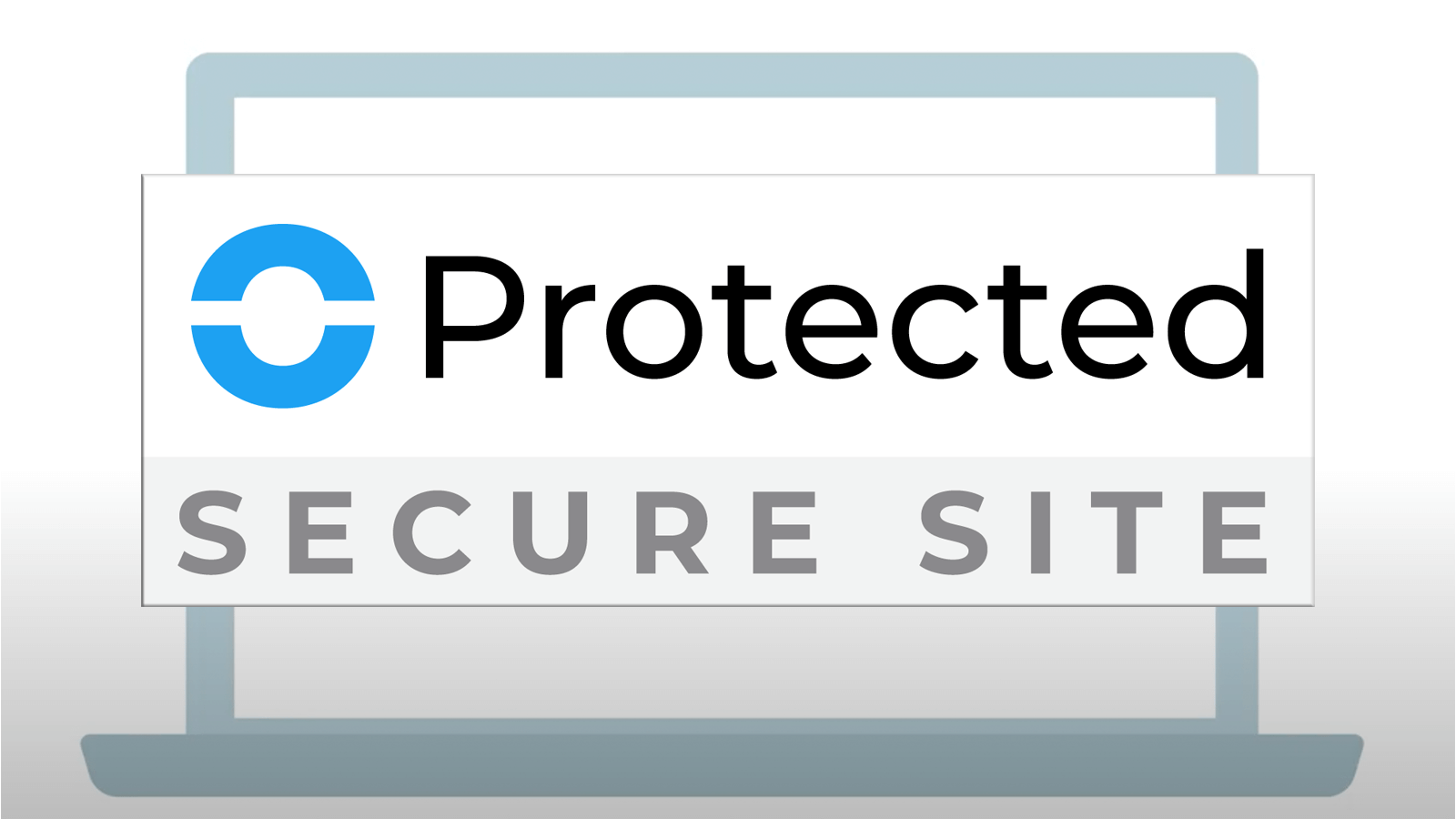 This app is designed to make online shoppers feel secure by including their Protected Secure Site trust badge on every page. To qualify for it, you have to actually get verified. Once that's done, you download and install the app and you'll see your conversions rise as customers feel comfortable making a purchase.
Available for a 7-day free trial or $9.99/month.
Designed for both desktop and mobile devices.
Installs the SafeShop Trusted Badge on every page.
Protects customers and your brand with security and monitoring.
Integrates with custom themes, Chome, WordPress, Google Ad Manager, CloudFlare.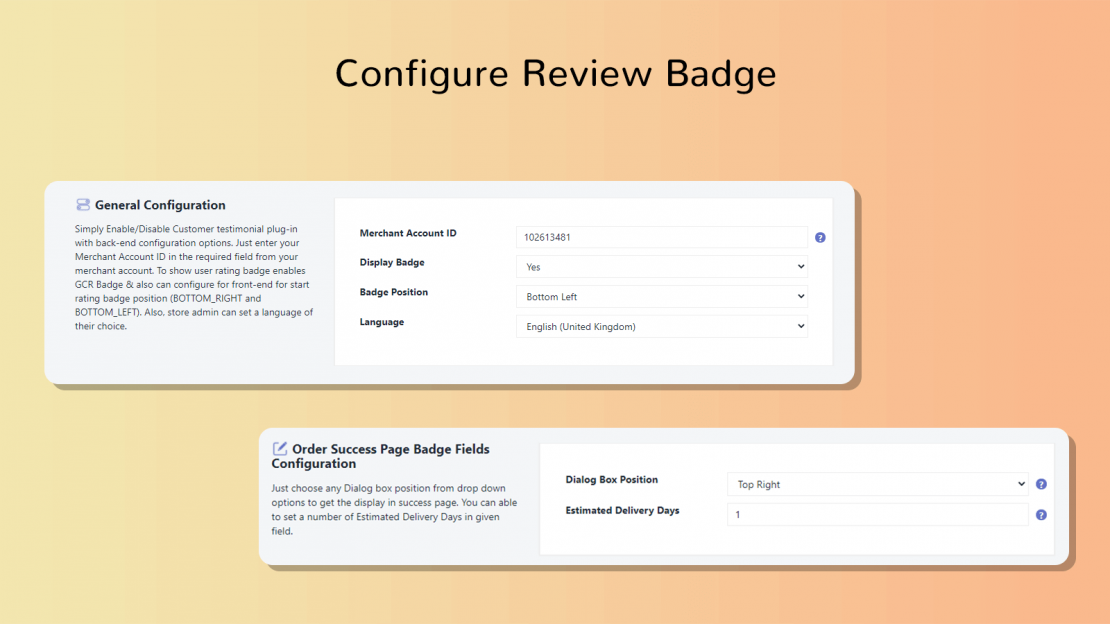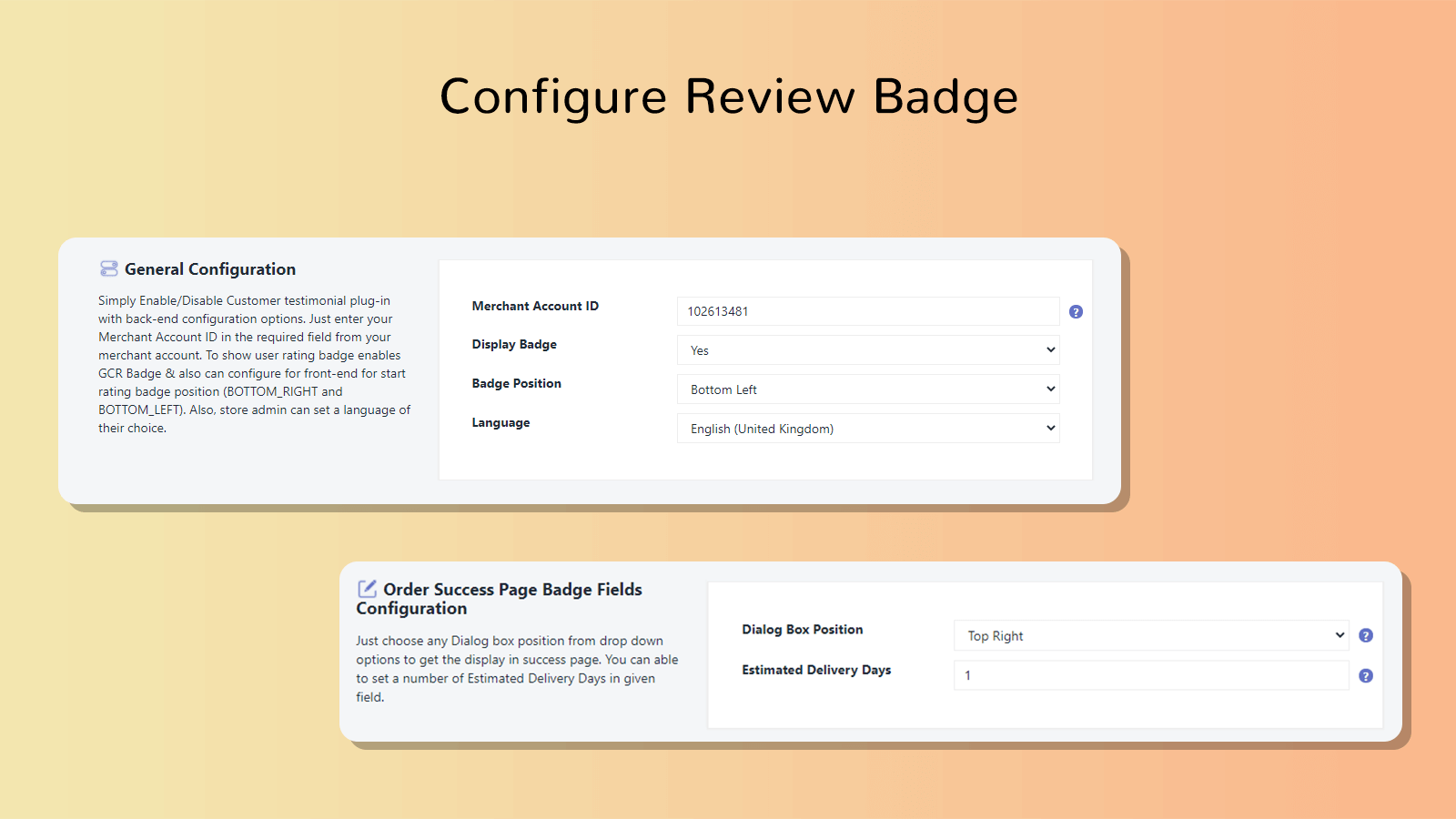 This app provides a quick and easy configuration of the Google Reviews program. Formerly known as Google Trusted Store, this trust badge is a Third-Party Endorsement that creates high levels of consumer trust, especially with younger shoppers.
One-time payment of $5, includes store configuration by Google Experts.
Set review and rating badge using your Google Merchant Center ID.
Display Google Reviews for search engine optimization (SEO) and Ad Campaigns.
Collect reviews from customers and then display the Google Review trust badge.
Boost your sales with a Google endorsement.
Get higher click-through rates (CTRs) in Google shopping ads.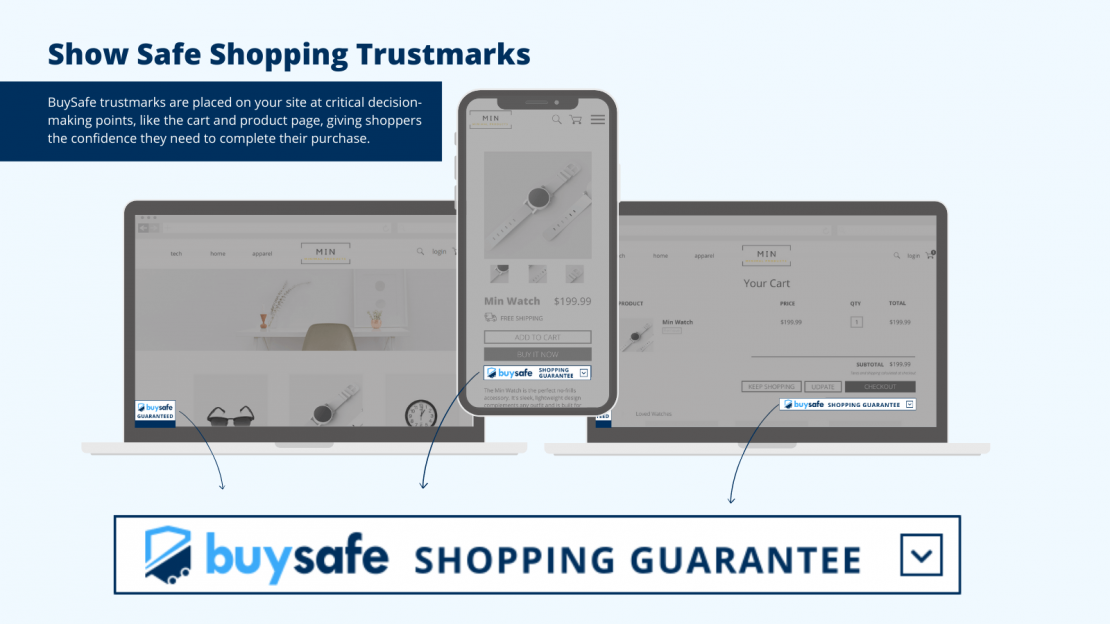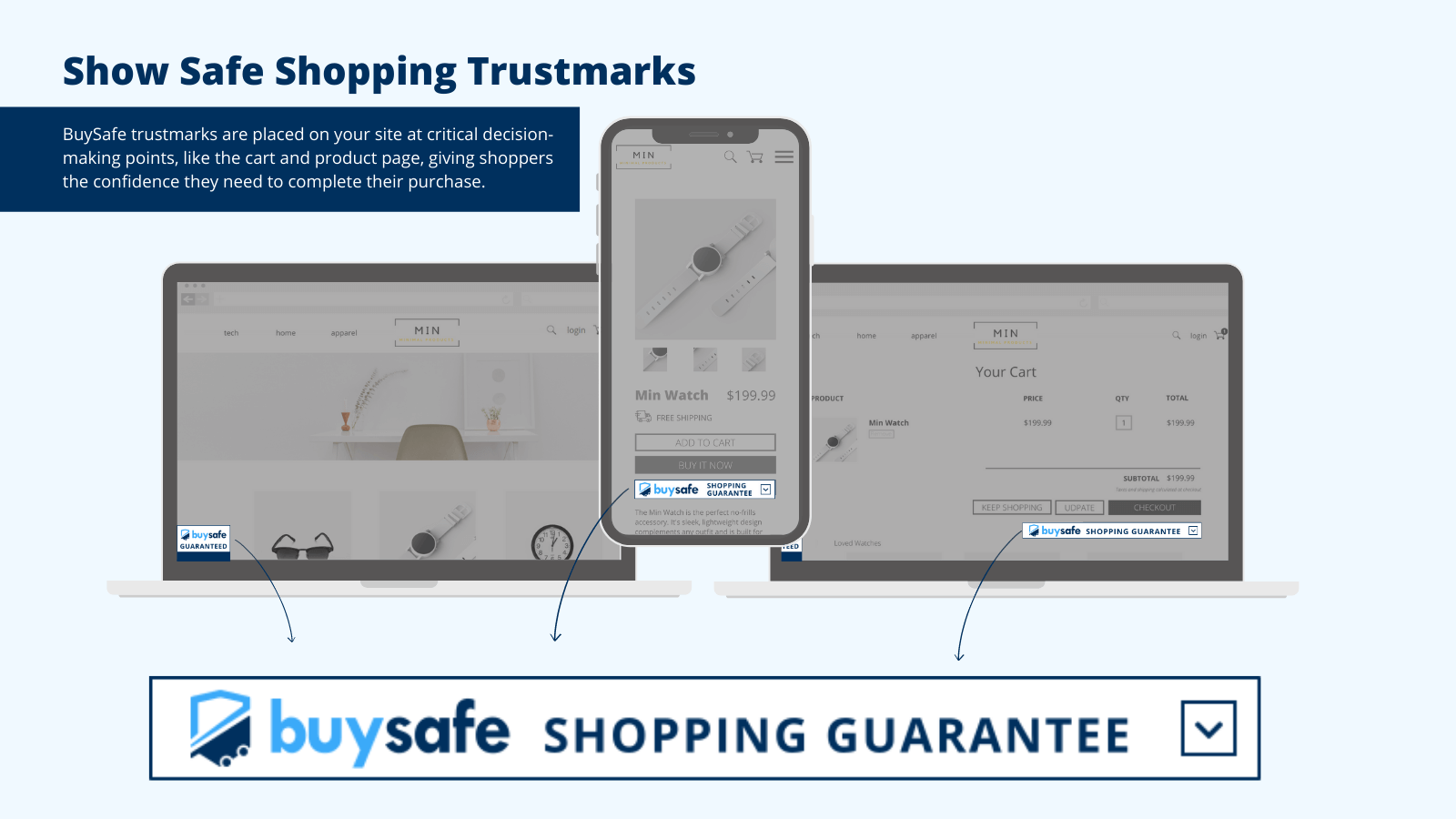 The BuySafe App places the BuySafe Shopping Guarantee trust badge at critical points in your Shopify Store. These include the cart and checkout page – points where the shopper has to trust your store and then decide to make the purchase. This gives online shoppers a much-needed confidence boost!
Additionally, customers can easily access crucial information by clicking on any one of the trust badges. This includes Payment Information, Customer Support & Contact Information, Shipping Policy, Return Policy, Privacy Policy, and Ratings & Reviews.
Available for $40/month (plus $30 for every $10k sales above $10k).
Add the trust badges to any page of your Shopify store.
The app increases conversions, repeat buyers, and average order value (AOV).
BuySafe offers benefits like $10k identity theft protection and a $1k purchase guarantee.
All benefits are good for 30 days and paid out by BuySafe.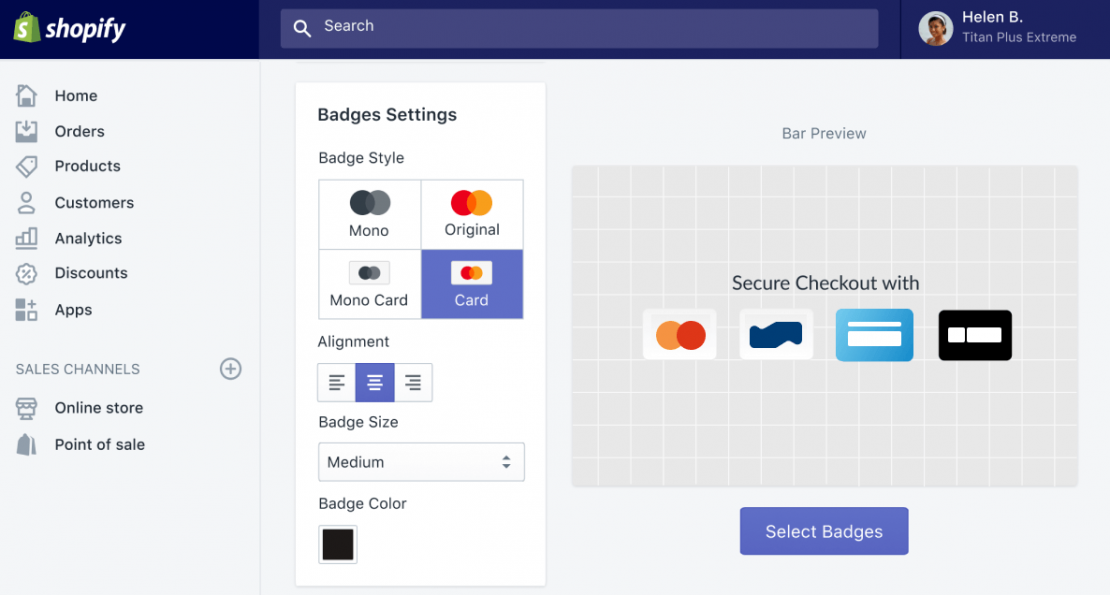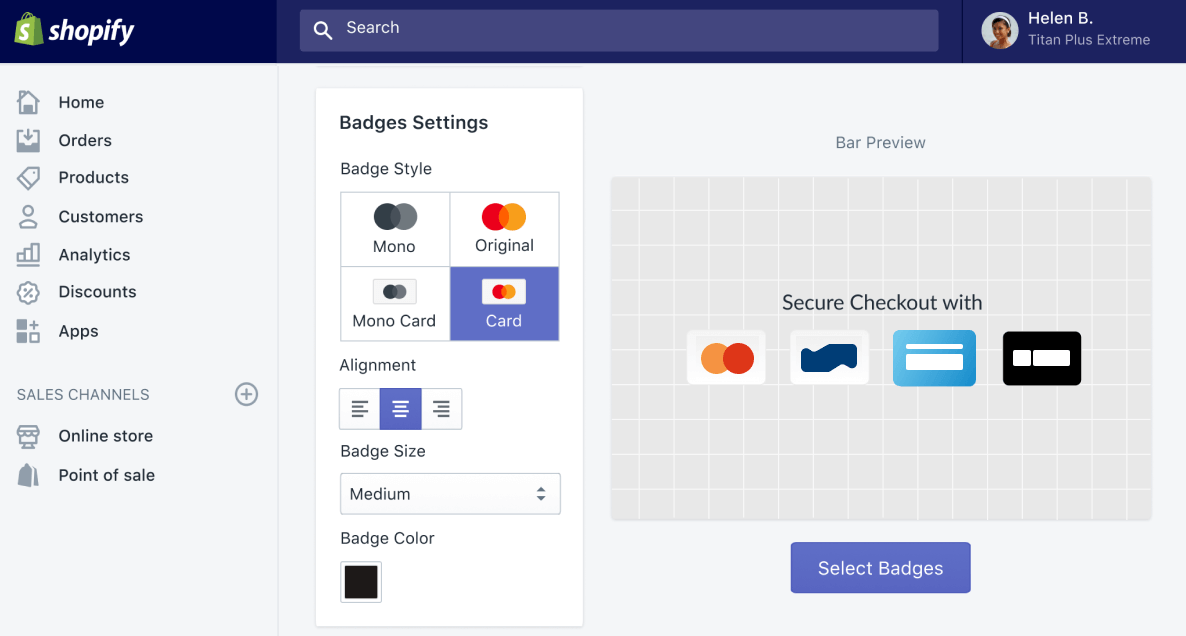 This app lets you customize your store's trust badges. You can add them to any page without any experience in web design or coding – it integrates fully with your Shopify admin. Over 30,000 businesses in 90 countries use this app to design their trust badges.
Available for free!
Over 300 badges with more being added weekly.
Request a badge for free if you can't find what you're looking for.
Choose the color, font, and placement on any Shopify theme.
Animate the trust badges to make your store more visually dynamic.
Optimized for mobile devices and in any resolution.
Keep your Shopify store fast with the app's CDN-based performance.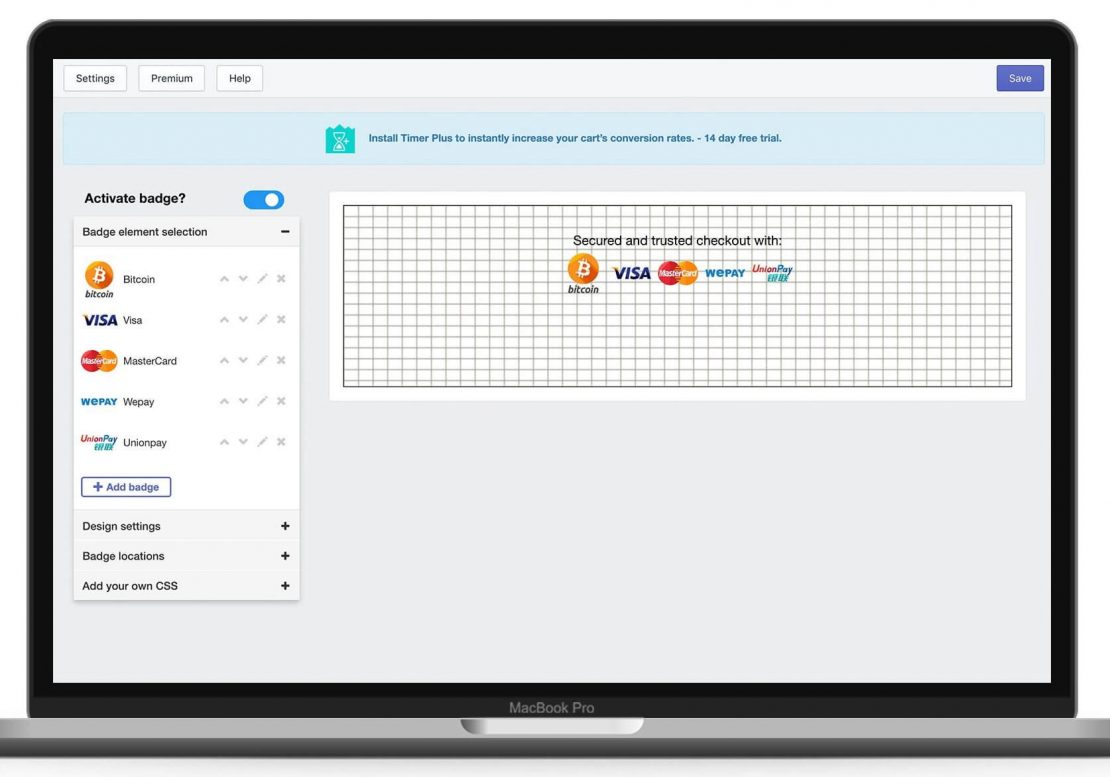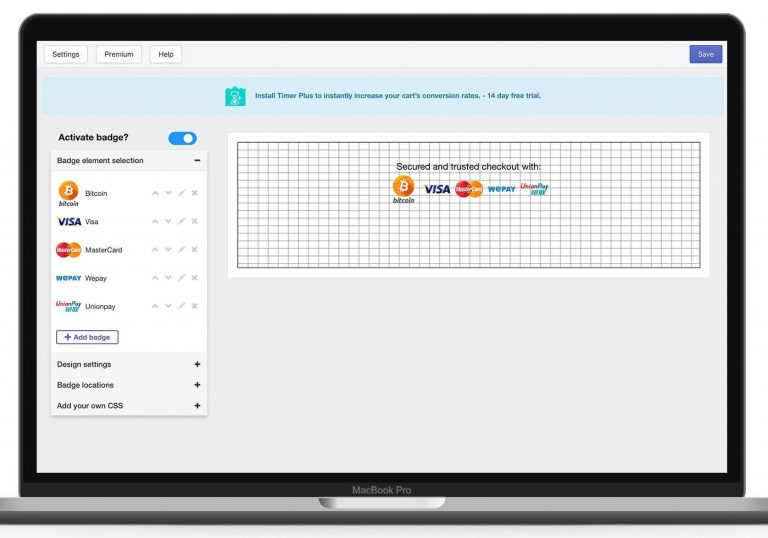 With this Shopify app, you can boost conversions and increase consumer trust by adding trust badges anywhere in your store. Plus, you'll have complete control and can customize their color, message, alignment, size, and more!
Available for Basic (free), Premium ($5.99/month) or Plus ($19.99/month).
No web design or coding experience necessary.
Easily customize the trust badges with a drag-and-drop interface.
The inventory of badges is regularly updated.
Over 700 payment badges available.
Each badge has 5 design variations – that means you have thousands to choose from!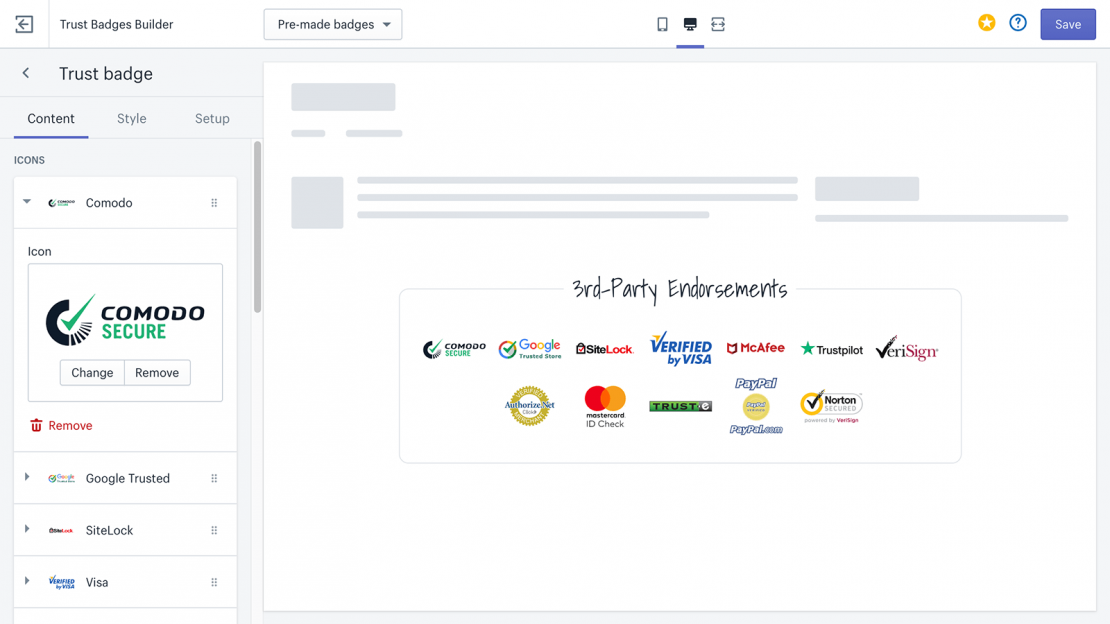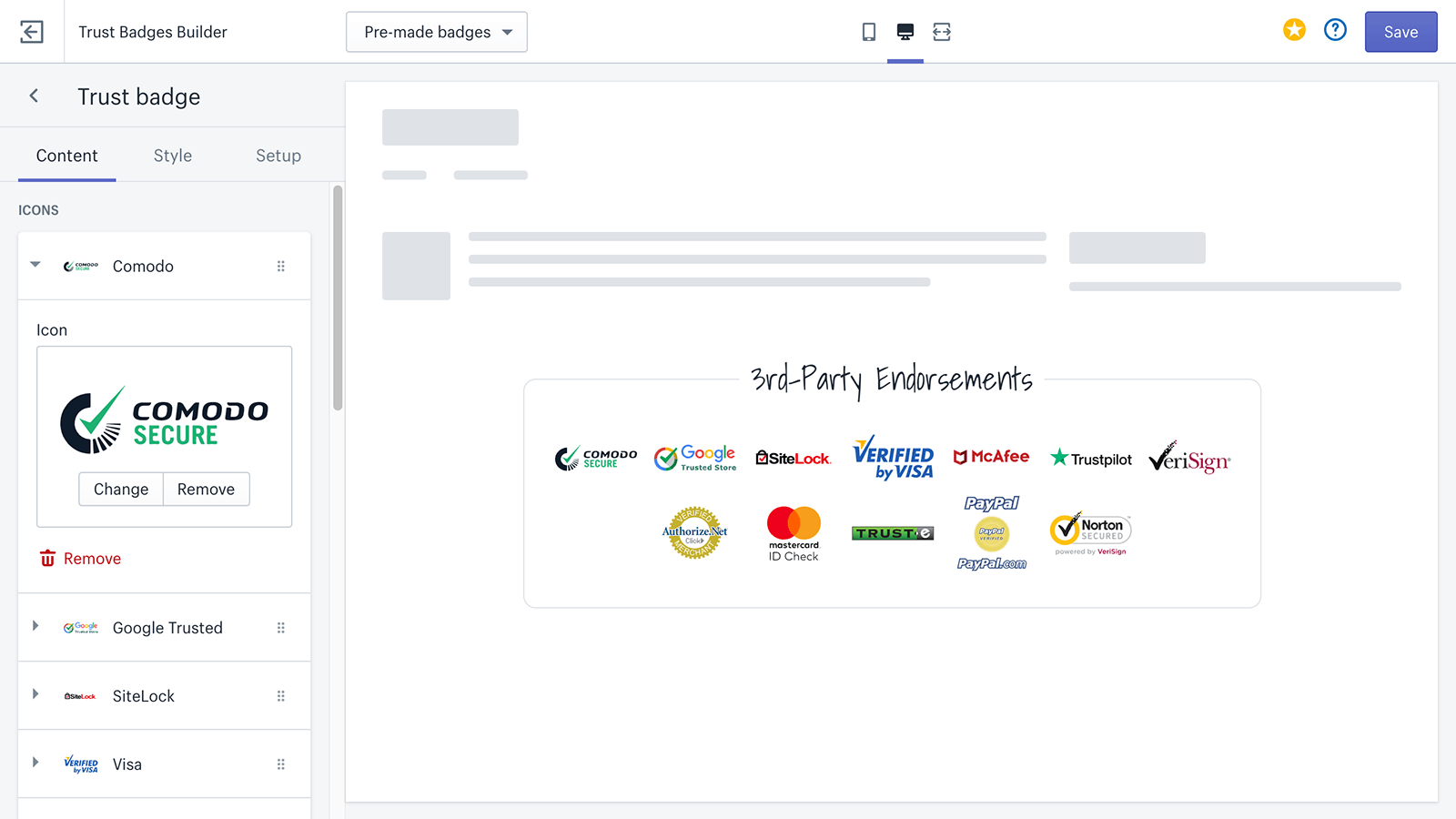 If you've just started your Shopify store and can't shell out the cash for a fancy app, you can always use Trust Badges Builder. It's a free app to build your trustmarks and trust badges to help you increase your conversion rate and decrease your bounce rate.
Available for free!
Easy to set up – just one click.
Works with any Shopify theme and customized templates.
No web design or coding experience is necessary.
Just choose the badges, sizes, styles, and colors that you like.
Includes Accepted Payments, Third-Party Endorsements, and Money-Back Guarantees.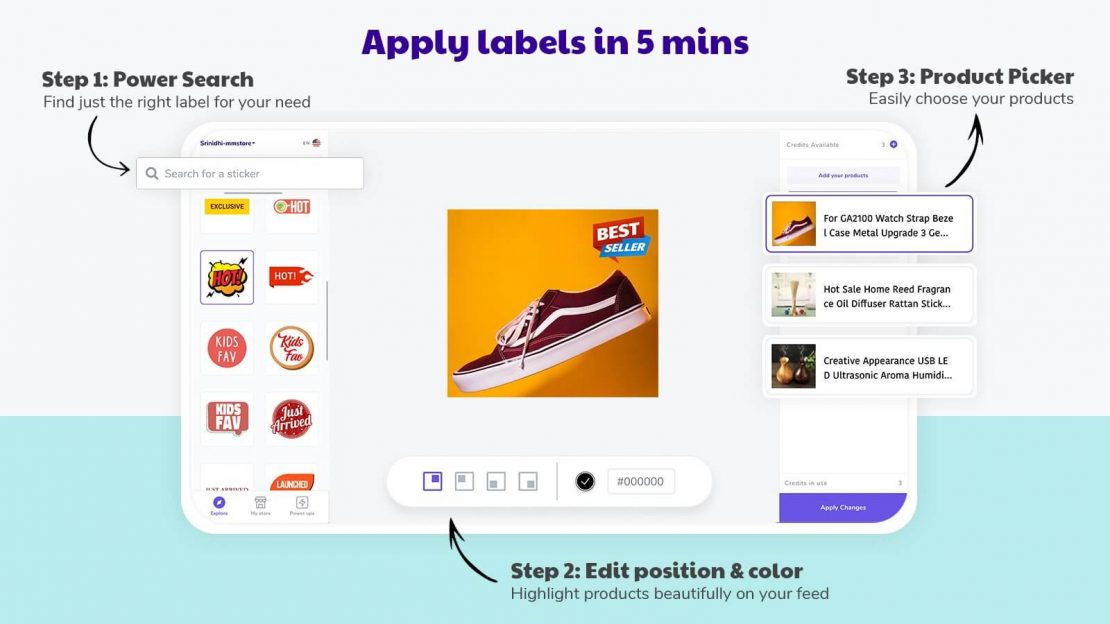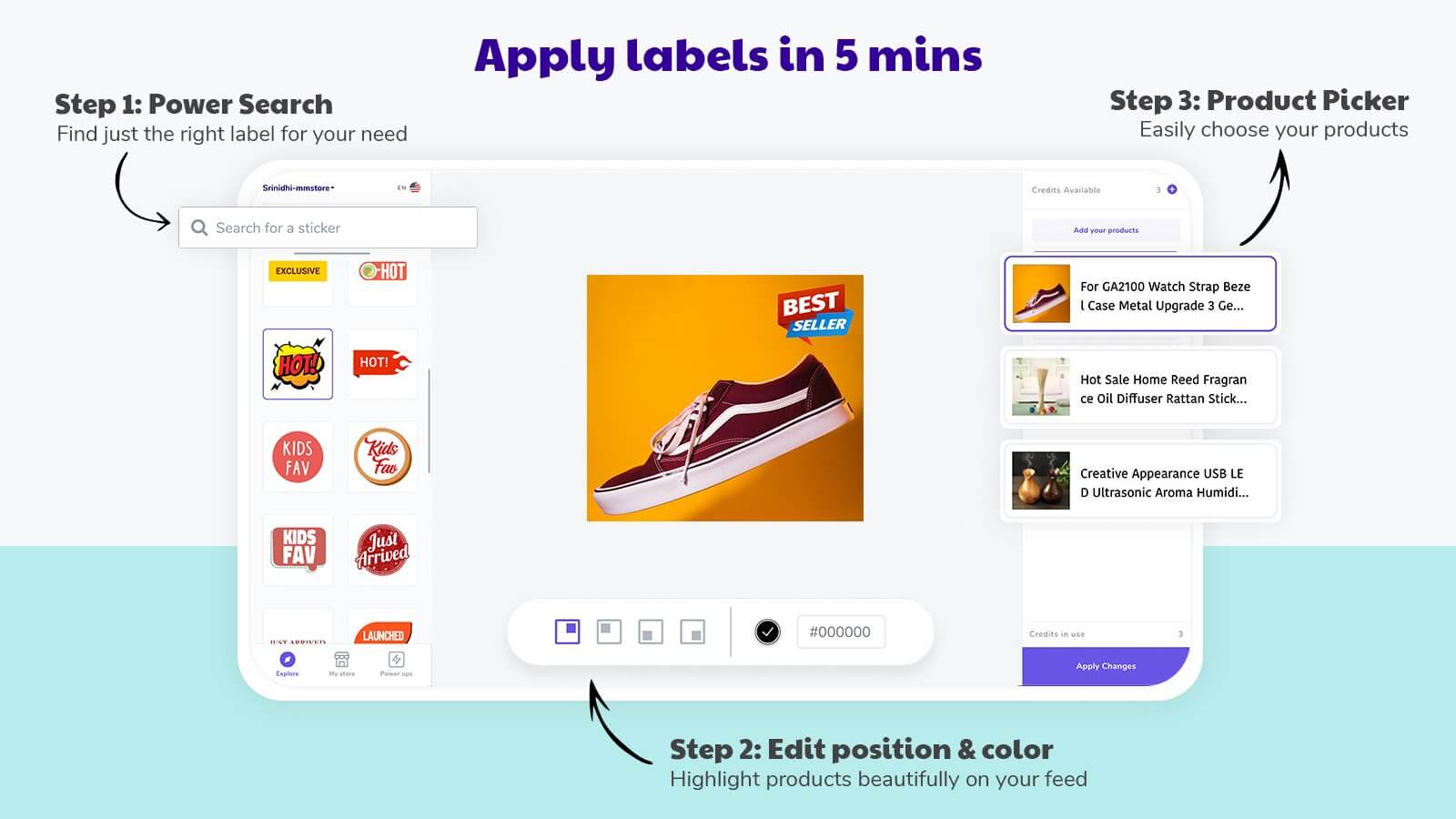 It's important to include badges and labels with your products as well. They serve a slightly different purpose than conventional trust badges, but they're still crucial in building consumer trust and optimizing user experience (UX).
You can convey a lot of information in an efficient manner and still make your Shopify store pop with dynamic design and a snappy layout. ModeMagic Badges has over 2,000 badge designs as well as an easy interface to create custom badges. These include badges like Hot, New Arrival, Direct From Farm, Voted Best, Special, Trusted Seller, Limited Edition, Few Left, Promo!, and Vegan.
Free 14-day trial or plans for $9.99/month, $49.99/month, or $99.99/month.
Easy to install – apply your first sticker within 5 minutes.
Automatically applies badge of choice to certain products (Sale, Best-Seller, Hot, etc).
Auto-Stock feature automatically applies out-of-stock badge or few-left badge.
Customer support available 24/7.
Make your own badge or request one from ModeMagic.
Choose The GreenDropShip Dropshipping App For Shopify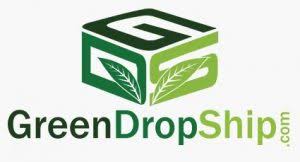 Trust badges – also known as trustmarks or trust signals – increase consumer trust and make them feel that your Shopify store is secure. As a result, they're more likely to make a purchase, especially if they're placed at critical decision-making points like the cart or checkout page. These well-placed Shopify trust badges can increase your conversion rate while decreasing your bounce rate.
Product badges also give lots of information quickly and efficiently as well as optimizing the user experience (UX). And the better the UX, the longer online shoppers stay in your store and potentially buy something. Using these apps lets you take full advantage of customer interaction so your Shopify store can thrive.
Make sure you use one of the Shopify apps listed above to design and place these trust badges in your online store. They should communicate vital information, including security, payments you accept, product information or certifications, guarantees, and third-party endorsements.
If you want to really kick your Shopify game up a notch, then check out the GreenDropShip dropshipping app. It lets you add products with just a single click, making the whole dropshipping process easier and more efficient for Shopify merchants. The app is also compatible with all Shopify themes and apps.
You just need a GreenDropShip membership and a Shopify store. You pay the wholesale price and shipping costs and GreenDropShip will automatically fulfill your orders. If you'd rather not use our app, you can always stick to our basic dropshipping platform that integrates with Shopify.