How to Choose a Payment Gateway for Dropshipping
A payment gateway is an e-commerce service that allows online merchants to accept payments from their customers. When you launch a dropshipping store, you have to choose the right payment gateway to securely process your customers' orders. This helps you verify your customers' billing information, the funds available and approve their payment by issuing a confirmation number. In this article, we will show you how to choose and integrate a payment gateway with your e-commerce platform to start dropshipping.
How Do Dropshipping Payments Work?
Let's first go over what dropshipping is. Dropshipping is an online business model in which the seller does not store, pack, or ship any inventory. Instead, you pay a dropshipping supplier a membership or per order fee and they handle the logistics of storing, packing, and shipping the inventory to the end customer.
The process begins with the customer placing an order on your online store. You set your prices and your profit is the difference between the wholesale price provided by your supplier and the retail price you display on your website.
It's important to point out that the membership or per order fee depends on the dropshipping supplier – different suppliers have different payment models and price points.
What Should You Look For When Choosing A Payment Gateway for Your Store?
In order to process your customers' payments, you'll need to choose a payment gateway for your online store. In other words, this is an e-commerce tool that allows you to securely and conveniently process your customers' payment information, usually credit or debit information.
Let's go over what you should look for when choosing a payment gateway:  
Find a payment getaway that integrates easily with whatever e-commerce platform you're using (Shopify, WordPress, etc).
Make sure it's widely used in your target country (don't forget about exchange rates, if applicable).
Look for a low "transaction fee" to keep your profit margin healthy.
Ensure that it's 100% compatible with dropshipping stores.
Make sure that the gateway can be used in other markets if you wish to expand or scale your online store up.
Pick a payment gateway with good functionality & user experience for your online shoppers.
Remember that you can use the payment process to get contact info – like email addresses – for customers so you can market to them later. Just be sure you ask for their permission to send them promotional info and offers in the future.
However, unlike other business models, there are some payment methods that just aren't possible for a dropshipping store:
Cash, unless it's through a "payment gateway" that keeps cash virtually.
Cash on delivery (COD), because the final product is being delivered by courier/mail service.
Check, because it's slow and outdated, but your customers can link their checking accounts directly to a payment gateway (like PayPal).
What Are the Best Payment Gateways for Dropshipping? 
The payment methods that are available to you depend on the e-commerce platform you are using. You can also choose between a hosted and an integrated payment gateway.
Shopify Payments & Third Party Payment Providers
If your dropshipping store is hosted on Shopify, you have the option to choose between "Shopify payments" and a "Third party payment provider".
Using "Shopify payments" is easier and we recommend that option if you don't want to create a merchant account with an external provider. Shopify Payments automatically allow you to accept all major payment methods.
You can also choose a different payment provider such as PayPal or Apple Pay for instance if you want to give more payment options to your customers. We'll provide more details on the best options to choose in this article.
Hosted vs. Integrated Payment Gateways
Hosted payments, also known as "redirected checkout", take your customer to another page to complete the checkout process. Common examples of this type include PayPal or Stripe. There are some clear benefits to using this form, including:
Greater security. The processor takes the payment directly, which limits the number of data transfers. This leads to a lower likelihood of data breaches.
Less liability for the merchant. If there is a data breach, then you have much less liability. In other words, if sensitive information gets out, then it's the payment gateway's fault, not yours.
Easy Setup. You don't have to do any kind of complex coding or setting up to have a hosted checkout. Instead, you'll just have to copy a few API keys that will be provided to you by the payment gateway.
Hosted Checkout. It's pretty simple: this is when the customer submits their payment information on a page under your domain. In other words, the payment gateway is an extension of your website. The payment is still overseen by the payment gateway, but the information is entered on your page.
Integrated payment gateways enable you to keep your checkout process on your website. Here are the benefits:
Seamless integration. The customer will never leave your website, so there's no confusion. In some cases, consumers may feel that it's "spammy" to leave the merchant's website, especially if the payment gateway is not widely known.
Easy to customize. Unlike a hosted checkout, you can make your payment page look however you want. It can match the color scheme and aesthetics of the rest of your online store.
1-click purchasing. You can make it extra easy on customers to quickly make a purchase. This usually increases the customer conversion rate for an e-commerce store.
Top Third Party Payment Gateways
Let's now go over the best payment gateways for your dropshipping store. These are some of the most popular options:
Stripe is a dropshipping payment gateway that's based in the US. One of its key selling points is that you can easily customize the entire checkout process to fit your specific needs. It offers plenty of alternative payment options like Apple/Google/Microsoft Pay, Masterpass, or ACH Transfers. Although it's mostly used in North America, Australia, and the United Kingdowm, it's actually available in over 25 countries. Plus, it can be effectively combined with Apple Pay and 2Checkout. The transaction fee is the industry standard of 2.9% +$0.30.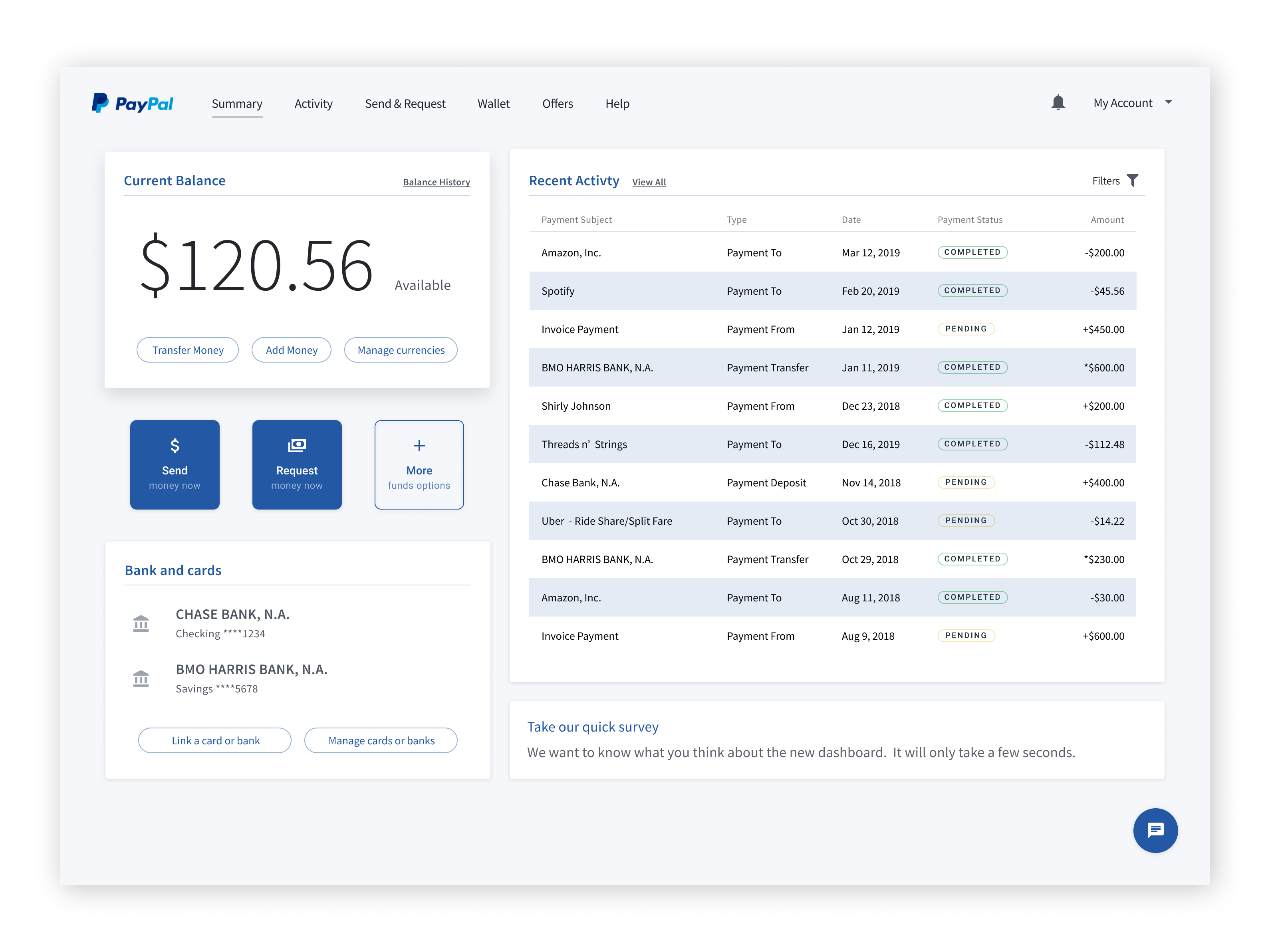 Almost everyone who buys and sells online knows PayPal. Available in over 200 countries worldwide, it's one of the most known and trusted payment gateways. Plus, the shopper can link it to their checking account, use any major credit card, or pay via Venmo or PayPal Credit. It can be effectively combined with Stripe, 2Checkout, Amazon Pay, and Authorize.net. The transaction fee is 2.9% + "fixed fee" that is based on the currency being used.
Apple Pay is both a dropshipping payment gateway and "digital wallet". In other word, consumers can use it to store all their payment information. When combined with the Stripe gateway, it can integrate easily with both Shopify and WooCommerce. Plus, it was designed specifically to be used on mobile devices. This means that shoppers can use functions like Face ID or Touch ID to make secure payments. Unlike other gateways, the processing fees are a flat 3% with no additional costs or fixed fees.
Amazon Pay has free plugins for WooCommerce, Shopify, and BigCommerce. This allows for easy integration that makes the entire payment process convenient. Plus, like Apple Pay, it's optimized for mobile devices. Additionally, it was designed to work with the Alexa voice commands from Amazon, making it even easier for online shoppers. It can be combined with other payment gateways like PayPal and Square. The domestic fee is the standard 2.9% + $0.30 while the international fee is 3.9%.
2Checkout is available in nearly 90 countries. What makes it unique, however, is that this includes many third-world countries. This makes it excellent as a combo service with another gateway so you can reach as many potential customers as possible. For example, merchants frequently combine it with PayPal and Stripe. Plus, there's a free Shopify plugin and the transaction fee is 3.5% + $0.30.
Adyen is a newer payment gateway that can be used for your dropshipping store. It's reputation has grown tremendously in recent years and it's even replaced PayPal as the primary gateway for eBay. It can be easily used with the Shopify e-commerce platform via the free plugin. Additionally, merchants will frequently combine it with Apple Pay or Google Pay. The transaction fees vary widely depending on the credit network used and if it is an ACH transfer, a UnionPay payment, or Paysafecard transaction.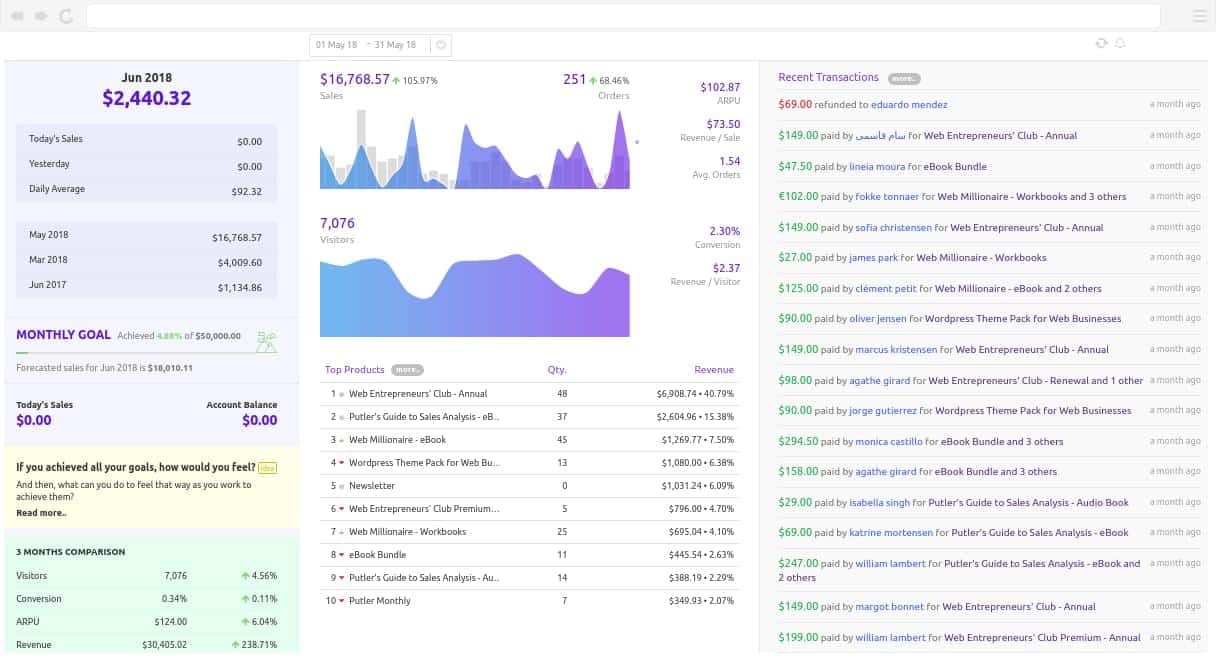 Authorize.net is another popular dropshipping payment gateway. First of all, it has a free Shopify plugin. It also has a plugin for WooCommerce, but this one is paid. It's frequently combined with Apple Pay, Google Pay, and PayPal. Plus, the transaction fee is the standard 2.9% + $0.30, although there is also a membership fee of $25 per month.
Much like Apple Pay, this is a digital wallet and payment gateway. However, it's more reliable, faster, and more trusted than most other gateways. It's also easy for users to store cash by linking credit cards or checking accounts to their Google Checkout account. Unlike Apple Pay, however, there is a free Shopify plugin that does not require the Stripe gateway. Google Pay is frequently combined with the Adyen, Authorize.net, and Square gateways. Plus, the transaction fee is only 1.9% + $0.30.
The entire Square setup is centered around simplicity. Although it originally started as an in-person POS system for mobile devices, in recent years Square has expanded to become a payment gateway on dropshipping and online stores. As a result, it has free plugins for both WooCommerce and Shopify and is usually combined with Apple Pay, Amazon Pay, or Google Pay. Plus, its transaction fees are lower than most: 2.6% + $0.10.
How To Set Up a Payment Gateway
After picking a payment gateway for your dropshipping website, you need to install it in a few easy steps. Here is how to set it up on Shopify or WooCommerce.
Set up a payment gateway on WooCommerce
You have to create a merchant account first to provide your bank account information and connect the payment gateway to your WooCommerce site. All you need to do is login to your account on your payment gateway website such as "Stripe" or "Paypal"  and generate a Key/API or token. This is a code you will have to copy and paste in the WooCommerce settings below.
Login to your WordPress dashboard
Install the payment gateway plugin of your choice such as "Stripe" or "PayPal" by going to Plugins < Add New
Go to WooCommerce -> Settings from the left side bar
Click the Checkout tab
Select your payment gateway in the sub tab
If you picked a hosted gateway, you will be prompted to set it up to ensure it can communicate with WooCommerce store
Configure your gateway settings such as the title or description.
Set up a payment gateway on Shopify
The easiest option for Shopify is to choose "Shopify payments" instead of installing another payment gateway. However, you can also add a third party payment gateway.
Go to Settings
Click Payments < Select either "manual payments" or "automatically capture payments".
Click "Add provider" and select either "Shopify payments" or "Third party provider" to add a payment gateway
If you choose "Shopify payments", click "Complete account setup" and enter your personal information such as bank details.
To add a third party payment gateway such as PayPal or Stripe, pick that provider in the dropdown menu under "Third  party provider". Enter your account credentials for your choosen payment provider. You will be prompted to connect that account to Shopify.
That's all you need to do to set up your payment gateway!
The Right Dropshipping Payment Gateway for Your Store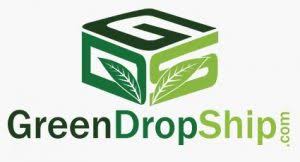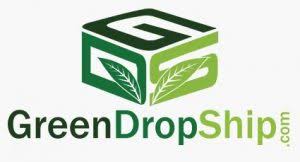 Choosing the right dropshipping payment gateway is an important step in creating a successful and user-friendly dropshipping store. It all depends on your needs and goals.
You'll also need to choose the right dropshipping supplier. GreenDropShip offers over 20,000 natural and organic products that are made in the USA. We can work with dropshipping stores on any number of e-commerce platforms – including WooCommerce or Shopify – as well as WordPress stores. This means you can choose the best payment gateway for your needs while also having access to our premium items and brands. Contact a sales rep today to start dropshipping with GreenDropShip.