8 Customer Service Techniques For Dropshipping
Having great customer service is crucial for your dropshipping store. Although it may seem like a hassle, offering it will ultimately pay major dividends in the future and help with the success of your online store. By offering premium customer service, you'll gain more loyal customers, get better customer feedback/reviews, and deal with fewer returns or refunds.
So how do you improve your dropshipping customer service? Take a look at these 8 steps and find out!
1) Create a Customer Service Email Address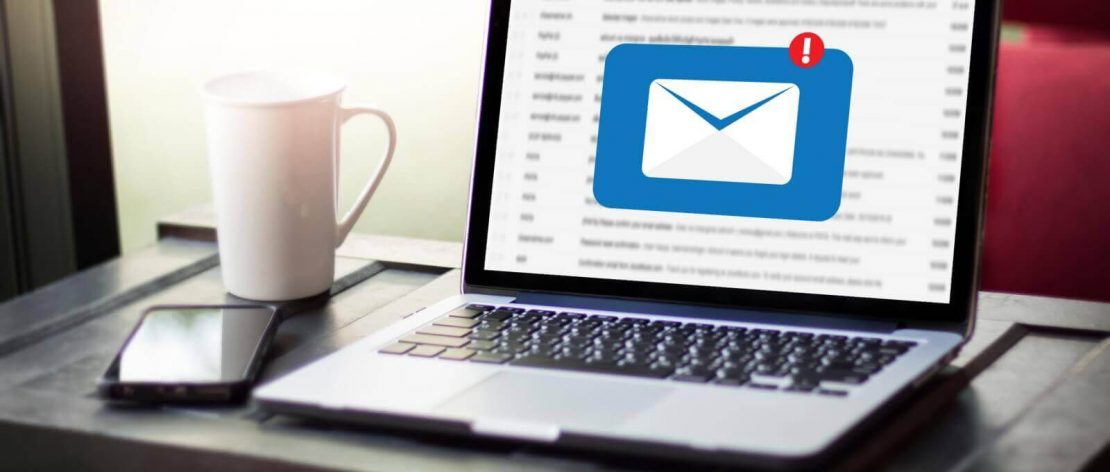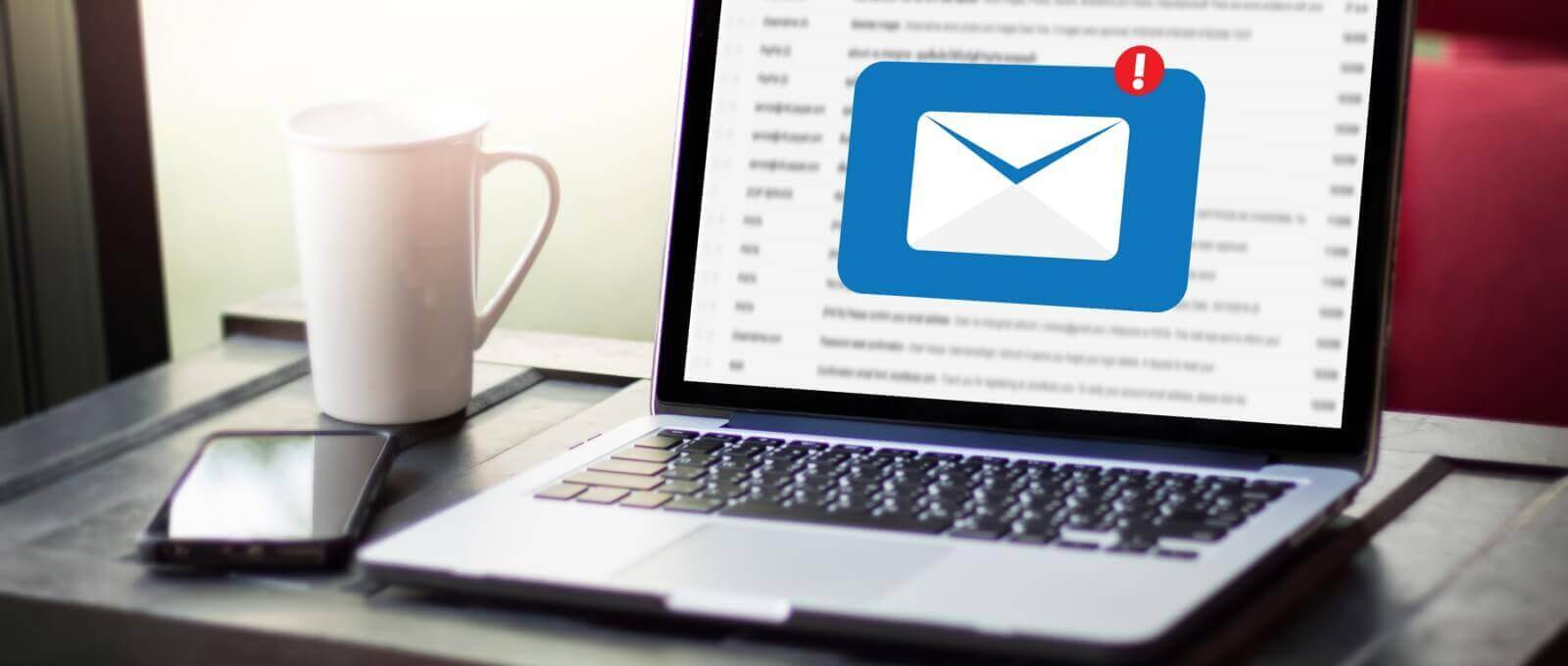 The simplest way to improve customer service for your dropshipping store is to set up a contact page on your site. In fact, your website should be a portal where customers can feel entirely welcome to leave messages for you. You can even set it up on your navigation menu so your clients are just one click away. Make sure to include a "Contact Us" page that is accessible from your website navigation. Your customer service email should be available on that page so that users trust your business and know who to contact for any questions.
Depending on the terms of your web hosting plan, you may get several email addresses that you can then designate for various customer service questions. : contact@yourstore.com, returns@yourstore.com, or help@yourstore.com. Here are some examplesHowever, these mailboxes will take up space that can be better used for your website files, like product pages and high-resolution product images. Rather than taking up this pricey and limited space, you can use one of the following email tools:
Zoho Mail – This tool allows you to set up 25 email addresses under your domain for free!
G Suite – This is a better tool for those users who are devoted to their Gmail and Google Cloud tools. Plus, if you go with G Suite, then you have all the benefits of using Google Docs, Google Drive, and Google Calendar.
Remember, you should never use a personal email address for your business needs – it just doesn't look professional and it will not inspire confidence in your customers.
2) Give Your Customers the Opportunity to Chat with You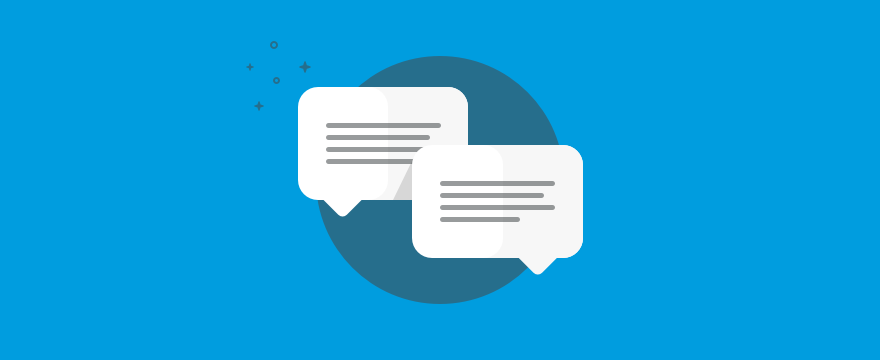 While email is a fantastic customer service channel for your dropshipping store, live chat is also a great way to maintain that same open communication. Remember, your customers want to feel that you are listening to their needs and are responsive to their requests. It's about making a connection with them and ensuring that there is another person at the other end who can help them solve whatever issues they may have.
Be sure you check out the following options to set up a virtual chat for your online store:
Never underestimate the importance of quick responses to customers' inquiries. Communication is absolutely critical for the success of your dropshipping store.
3) Use a Virtual Phone System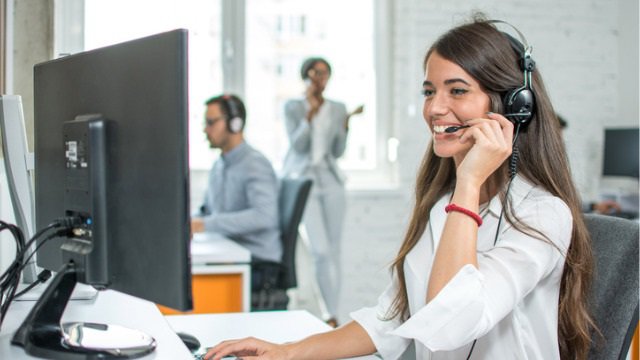 It's all well and good to offer both email and virtual chat, but some customers will still prefer a good, old-fashioned phone number. The best strategy for effective customer service in your dropshipping store is to give your visitors multiple options to contact you with any questions or concerns. This will make your online store look professional and well-equipped to handle any and all issues.
Grasshopper Virtual Phone System is the leading phone support system. It's well-known for its reliability and has a number of useful features:
Automated Greeting – Since this will be the first point of contact for your customer support phone system, you can easily and effectively record a professional-sounding greeting to put your visitors at ease.
Call Forwarding – Most people nowadays won't trust calls from unknown numbers. Luckily, Grasshopper can be easily set up so that all outgoing and incoming calls will display your caller ID, even if it's being forwarded to another landline or mobile phone. You can also make or receive calls via WiFi or VOiP.
Text Messaging – If for some reason you can't take the call, then you can also receive texts. Additionally, if you miss a call for some reason, you can even set up an automated text message to the caller letting them know that you'll return their call shortly.
Voicemail and Faxes – You can easily access any voicemails from another phone line. Plus, you can keep a written record of all communication by setting up audio files or text transcriptions of the calls to be sent to your email. Finally, if someone faxes you, you can receive this as a PDF file to your email address!
As you can see, a virtual phone system is an excellent addition to your arsenal of customer service tools.
4) Try Customer Relationship Management Software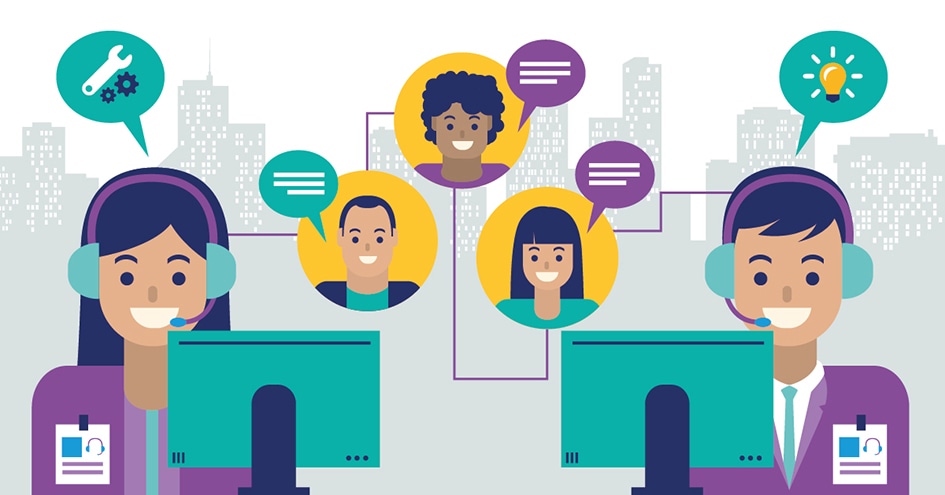 Customer Relationship Management (CRM) software is a one-stop solution for customer service in your dropshipping store. It includes a comprehensive and wide-ranging suite of software that handles marketing, customer contact, surveys, feedback, and data collection.
Hubspot CRM is the most widely-used amongst online resellers. They also offer the Hubspot Service Hub, which is a specialized customer service tool that integrates with the larger CRM. Its features include:
Team inbox – Your entire team can be aware of what's happening at all times (saving time and resources on forwarding messages).
Automated ticketing – Any customer service emails are automatically turned into tickets, making it easier to fix any outstanding issues. Plus, these emails can be automatically responded to using a number of templates.
Chatbot support – The Service Hub also includes a virtual chat option to ensure that customers have multiple ways to reach you.
Data collection and feedback – This allows you to better understand how your customer service response helped the customer so your future efforts are successful.
Like most customer service tools, there is a free trial period. The lowest plan starts at $50 per month, but there are multiple pricing plans with more comprehensive features.
5) Be Sure to Use These Other Customer Service Tools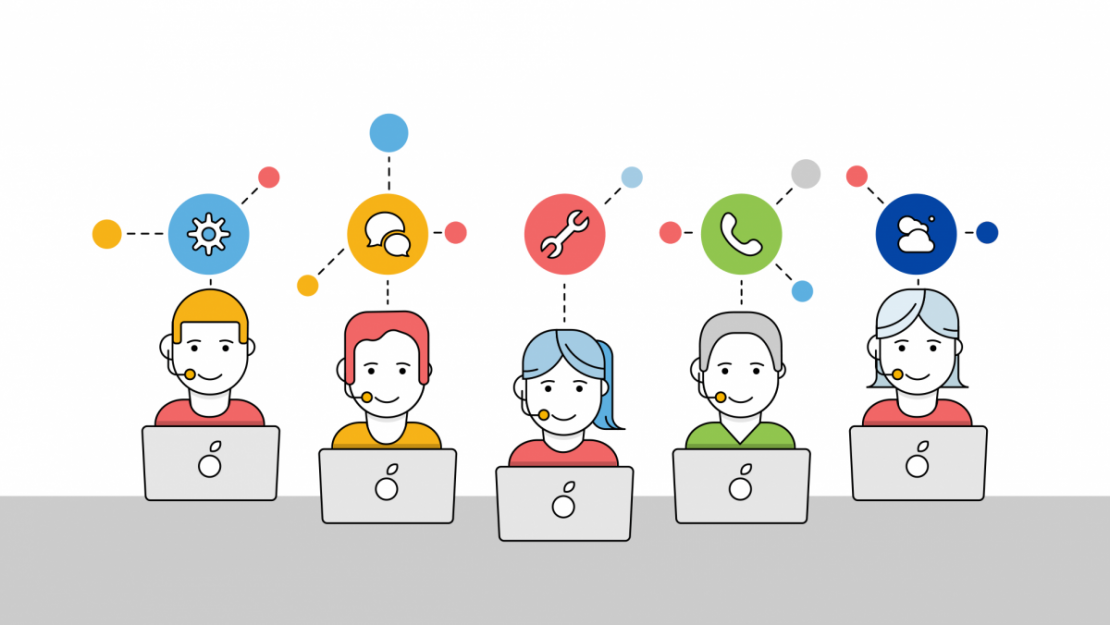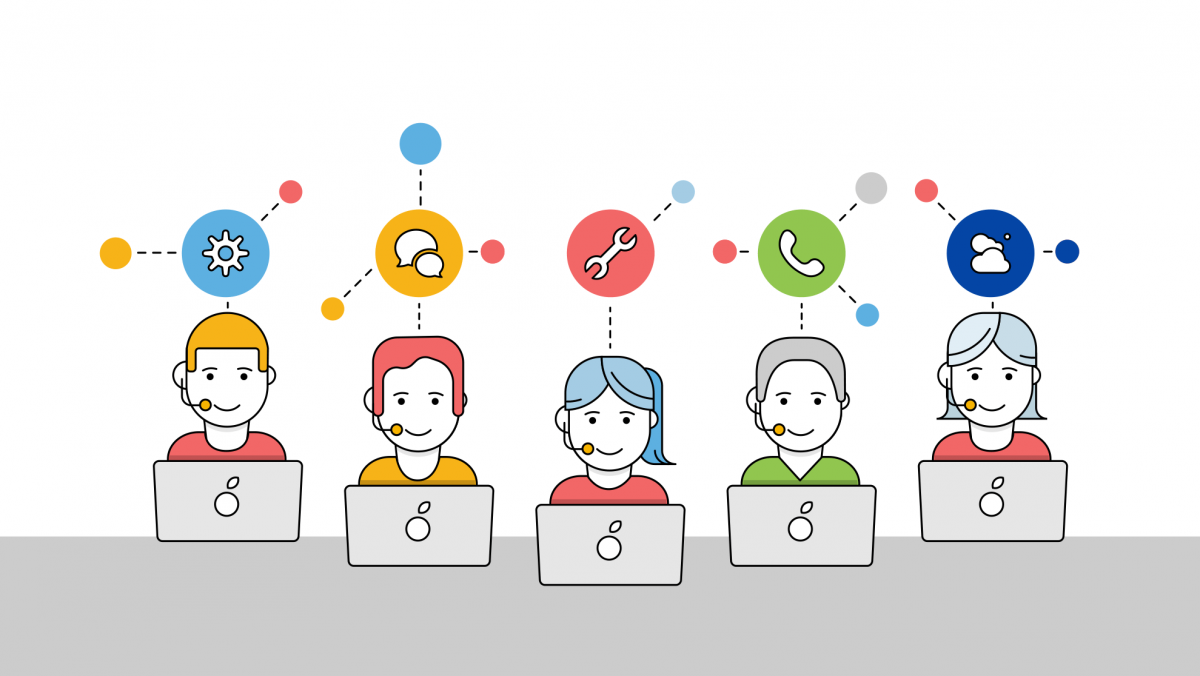 Besides just email, chat, or virtual phone tools, there are a number of excellent customer service tools for dropshipping that are available to you. Remember, it's important that you make your online store competitive in the online marketplace by offering the best possible customer service.
These tools are more comprehensive than email, virtual chat, or virtual phone systems and less comprehensive than a full-blown CRM service hub. Ultimately, it depends on your budget and how much you want to spend per month on subscription fees.
Get Satisfaction – In the modern world, many customers expect a level of connectivity with the companies that they shop with. Get Satisfaction makes it easy to create an online community of customers to boost brand loyalty, leave feedback, and solve customer service issues via 4conversation types: questions, problems, ideas, and praise.
ZenDesk –This tool is a virtual helpdesk for your prospective customers. At $89 per month, it offers live chat, phone support, knowledgebase, ticketing system, self-service, and an online community where your customers can help and interact with one another. ZenDesk is such a popular tool that it's currently used by customer service teams at Slack, Uber, and Shopify!
Freshdesk Customer Service Agent – Next to ZenDesk, this is widely considered to be the second-most popular customer service software. It contains many of the same tools, including a ticketing system, calls/texts, knowledge base, and reporting. However, at $15 per month, it is less expensive. It even has a free version with some basic features!
As you can see, there are a lot of tools available to help you improve your customer service game. Be sure you take advantage and check them out! Most of them have a trial period, so you can try one and see how it works before you make a final decision.
6) Always Follow Up With Your Customers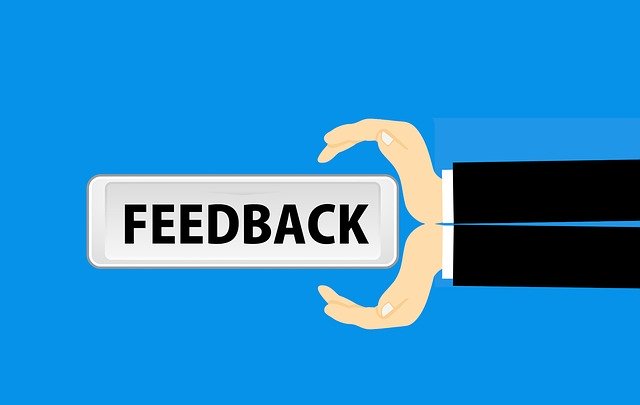 Feedback is critical for the success of your online store. Remember, customers always want to feel as if they're being heard and that their complaints or issues are entirely legitimate. Plus, you want to make sure that you're expending resources in an efficient and effective way. How do you make sure that this happens? By collecting feedback and then responding to it!
If you received either positive feedback, then follow it up with a thank you. On the other hand, if it was negative feedback or a complaint, then follow up with a solution.
Always remember that feedback is a great way to showcase your customer service skills and to make more customers happy.
Don't forget to also follow up after making a sale. Doing so makes your customers feel important and lets them know that you care and appreciate their purchase. Plus, now that you've established an avenue of communication, you can keep them well-informed about future promotions or special prices.
However, there is one important thing to consider: you should only really use email to follow up. If you try and follow up via phone or chat, then your customer will likely feel harassed and it may turn them off from returning in the future. Email is the least intrusive means of communication, so be sure you use that to follow up.
7) Have Detailed Product Descriptions
As hard as it may be to hear, the fact is that most returns are the retailer's fault. In fact, according to research firm Invesp, the three most common reasons for a customer returning a product are:
The wrong product was received (23% of the time).
There was an inaccurate product description (22% of the time).
The product was damaged (20% of the time).
Additionally, return rates are considerably higher for online retail: about 15% of e-commerce purchases versus 5 to 10% of the time with brick-and-mortar stores.
So how do you avoid this issue? Having detailed product descriptions is a great way to reduce returns. The more information you give on your product page, the less likely it is to mislead the customer.
You should also make sure that your return policy is:
Hassle-free and easy to understand.
Clearly stated on your website and follow-up emails in plain English.
Free of forceful phrases like "you must", "you are required", or "we are not responsible for".
Designed to create reasonable expectations from the customers.
Plus, it may seem counter-intuitive, but a longer window of time for your return policy actually results in lower return rates. This is due to a phenomenon known as the endowment effect. Basically, the longer a customer has a product, the more attached they become. Additionally, if there is no sense of urgency to initiate the return, many customers simply forget.
Finally, if your return policy is liberal and clearly delineated, then the customer will be more likely to accept a reshipment or replacement of the product in question. This will save you a tremendous amount of money, as it's much more financially viable to absorb the shipping and handling costs versus losing the sale entirely.
8) Make An FAQ Page On Your Website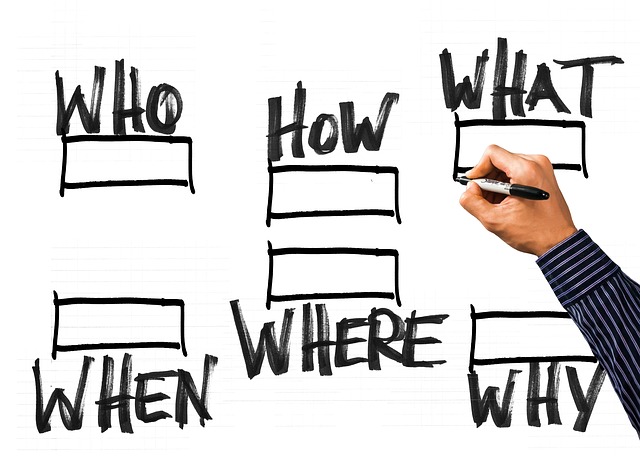 Last but not least, a well-designed website is incredibly important. If you want to offer great customer service for your online store, make sure you have plenty of substantial information that's readily available to your customers.
Plus, any customer who contacts you will have one thing in common: questions! Consider the following reasons:
An FAQ frees up time for your support team, since the most common questions are published online for your customers to read.
An FAQ page builds trust between you and your customers because they see that you've taken the time to guide them and display your knowledge of your products.
People are more likely to purchase from your store when they know as much information as possible.
Search engines see FAQ pages as high-information resources. They also improve your SEO (search engine optimization) by adding more content and queries on your website that can get ranked in search engines.
So what are some good examples of questions to include on your FAQ?
When will my purchase be delivered?
Can I choose my delivery date?
Can I get my order earlier?
Do you have order tracking?
What forms of payment do you take?
Why was my payment declined?
Are sales tax or shipping and handling included?
How do I return or exchange a product?
What is your warranty policy?
These are all excellent examples to include on your FAQ page. If you want your dropshipping store to offer great customer service, you shouldn't overlook this step!
Greendropship Can Help You Give Great Customer Service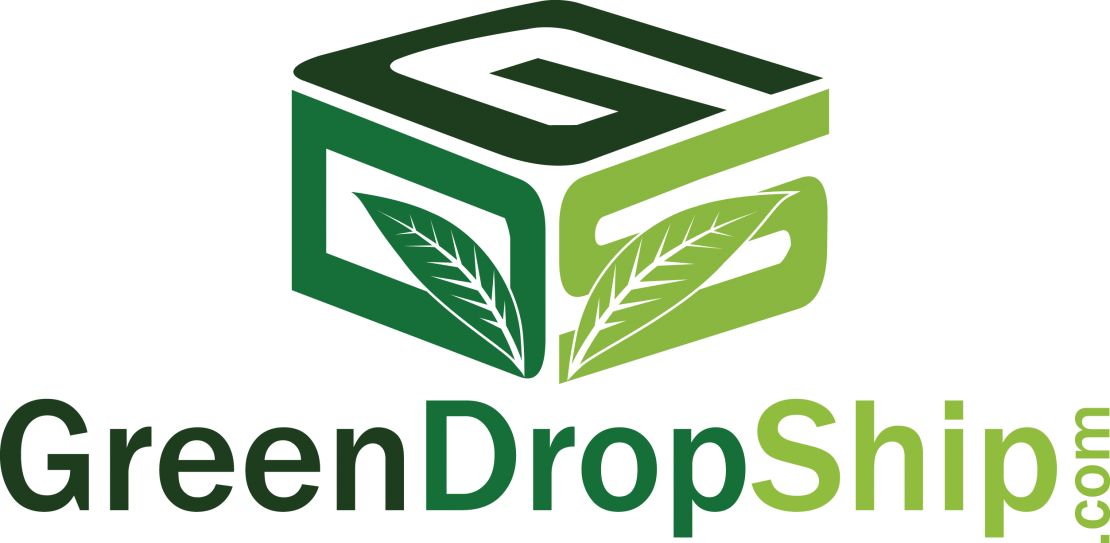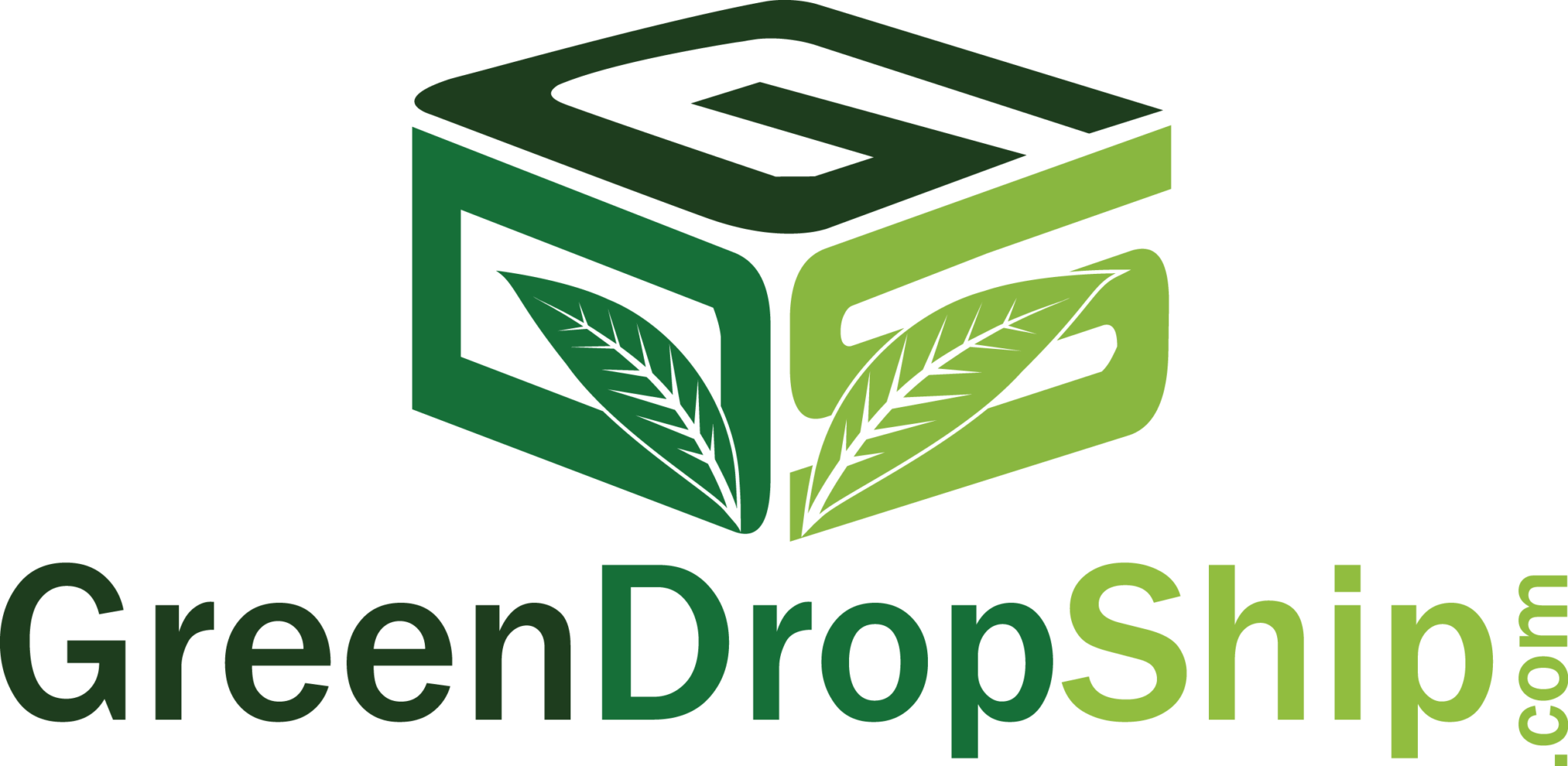 As you can see, there are a number of different techniques for great customer service. You have multiple tools at your disposal – it's all about how you use them! That being said, effective communication is essentially the most fundamental technique. Additionally, you need to make sure that your potential customers always feel heard and that you're ready to take any feedback, whether it's positive or negative. Plus, you need to find a dropshipping supplier that can provide you with innovative tools to make your customer service that much better. That being said, look no further than Greendropship! Not only do we offer over 20,000 natural and organic products that are made in the USA, but we also offer all the tools that an online reseller would need to have a thriving e-commerce store!