How To Set Up An eCommerce Or Dropshipping Return & Refund Policy
If you're running a dropshipping store, don't forget your return policy! Too many retailers overlook this critical component and their business suffers because of it. In fact, it's one of the most powerful tools you can use to retain customers.
However, this is probably one of the least fun parts of running a dropshipping store, but it is absolutely necessary. Refunds and returns are a natural part of retail – there's just no getting around it!
But here's the reality: people don't like to return items. The only thing they dislike more is when the return process is complicated, confusing, or prolonged. They want easy, simple, and straightforward instructions on what to do and how to do it in the most painless way possible.
Setting up a solid return policy not only makes your customers happy but also gives them a good reason to return to your store. All it takes is one problematic return and chances are you'll never get that customer's business again.
In this post, we'll go over everything you need to know about setting up a dropshipping return policy. This includes discussing why it's so important, what your policy needs to include, and how to keep return rates low.
To help you navigate better, you can jump to the different sections below:
How To Handle Returns In Your eCommerce or Dropshipping Store
If you have a dropshipping store, then you'll need to have a return and refund policy. This is just part of selling online.
Additionally, every single supplier that you'll work with will have its own return policy. This means that some charge for returns while others don't (you should choose one that doesn't). Additionally, there will be varying windows of time for the return/refund while other suppliers will have limitations on what kind of products can be returned.
Whatever the case may be, you need to develop a return and refund policy. However, it still has to work within the confines of your supplier's policy and not contradict their terms. For instance, if they have a 30-day window to process returns, then you shouldn't have a 45-day window.
That's why it's so important that you understand your supplier's return policy. When choosing a supplier, be sure to read their return policy carefully and make sure it aligns with your services to your customers.
If you don't, then you risk having a seriously negative impact on your business in the long run. If you're comfortable with a supplier's dropshipping return policy after reviewing their terms, then the next step is to create one on your own.
That being said, let's look at the basic steps in processing returns in a dropshipping store:
The customer requests a return based on your dropshipping return policy.
You contact the dropshipping supplier to let them know about the return request.
Send a shipping label to your customer from your supplier.
The supplier will give you a refund when the customer ships the product back to them.
You give a refund to your customer once you get the refund from your supplier.
In some cases, it may be wise that you refund the customer before the supplier refunds you, especially if there's a long processing period. The last thing you want is to keep the customer waiting forever, so you might have to "front" the money for the refund.
Remember, you need to find the right dropshipping supplier. This includes both their inventory of items that you'd like to sell and their return policy.
RELATED CONTENT:
Why Do You Need A Return & Refund Policy?
Any experienced online retailer needs to develop a return and refund policy that covers their bases and keeps customers happy. This is a necessity; it just comes with the territory.
But you may be asking yourself: Why is a great dropshipping return policy so important?
To answer that question, let's take a look at some interesting statistics published by the research firm Invespcro:
Over 30% of all online orders are returned (versus 8.89% in brick-and-mortar stores).
67% of shoppers say they normally check the return page before making a purchase.
92% of customers will buy something again if the return process is easy.
79% of consumers want free return shipping in case of a return.
58% of customers want a "hassle-free" no-questions-asked return policy.
Looking at these figures, we learn some crucial information. First and foremost, we can see that product returns are nearly three times more common with online sales! Remember, this happens to all online retailers, even if you run a stellar store with an amazing selection of products.
Additionally, having a convenient, easy, and hassle-free policy entices online shoppers to make purchases. When creating your dropshipping return and refund policy, make sure to keep the above figures in mind. This policy is incredibly important for customer experience, and you always want customers to have a positive experience.
Besides, a happy customer is a customer who buys things, even if sometimes they make a return here or there. You also want them to come back to your store. So the idea is to create a return policy that is customer-centric – in other words, it should appeal to their sense of fairness and convenience.
How To Create A Great eCommerce or Dropshipping Return & Refund Policy
If you want to create a dropshipping return and refund policy that ticks all the boxes for consumers, make sure it answers the following questions:
What are the requirements for a return?
What does the customer need to do?
Are returns free?
How long does the return and refund policy last?
When do customers become ineligible to make a return?
What condition does the product need to be in (unopened, unused, etc)?
Do you offer replacements or exchanges?
What are the countries/areas that are eligible for refunds and/or returns?
Are there any items that are exempt from the return policy (perishables, health items, etc)?
How fast do the returns or refunds happen?
To create a great dropshipping return policy, these are the fundamental questions that you must answer, otherwise it'll be incomplete.
Additionally, let's go over some other aspects that your return policy needs.
Create a process for returns and refunds
This might seem obvious, but you need to have an actual return policy in place. In other words, you can't just wing it. Without it, you can't build trust with your consumers and they won't feel comfortable making the purchase.
This return policy is basically a legal agreement that – if all the necessary conditions are met – you'll honor what you say and accept a return or make a full refund.
This means that you have to create a process for returns and refunds that has steps that the consumer will follow. Once they complete said steps, then the return or refund can be made.
This return and refund policy should be clearly stated on your dropshipping store, preferably on its own page. You can include a link to a RETURN POLICY page on the footer of your online store where you describe, in detail, what the process is.
But don't make it generic – explain exactly what the consumer has to do. Don't ever leave customers in the dark about how to return an item and always be expedient about returns. A smooth, hassle-free return transaction will leave them satisfied and keep them coming back for more.
That being said, you'll have to set up the return window and determine how many days the customer has to make a return. Remember that this has to coincide with the return window that your supplier has.
Generally, it's not a good idea to have it be any less than 21 days. In most cases, 30 days will work just fine.
Offer free returns
If a customer wants to make a return, it's a pretty safe bet that they're dissatisfied with something. It can be the condition of the product, the fact that they received the wrong product, or they're just unhappy with the purchase.
You can offset this customer frustration by offering free returns. Don't think of the retail process as just getting the sale and then moving on – it's about building a long-lasting relationship with the customer.
If you do your job right, they'll keep coming back and buying more items. This is the key to a successful dropshipping store: keep your customers happy!
Let's take a look at a few statistics on keeping old customers versus acquiring new ones:
Offering free returns is all about retaining existing customers – it just makes good business sense.
Make it fast
When it comes to creating a great dropshipping return policy, you need to make sure that the whole process is fast. This is a huge factor – nowadays, online shoppers expect the entire retail process to be quick, including returns!
As a matter of fact, according to Digital Commerce, over 88% of consumers say they'd be less likely to recommend a retailer if it takes too long to issue a refund. The combination of a fast return and a fast refund process will undoubtedly support strong customer loyalty.
Remember, because you're using dropshipping, there's already an extra step between the consumer and the final return or refund. The consumer has to contact you and then you have to contact your dropshipping supplier/wholesaler to initiate the process.
If you're using a supplier/wholesaler that's based overseas (China, for example), then this entire process will take even longer. This is one of the major benefits of using a domestic supplier – not only are the shipping times shorter, but the return and refund process is also shorter.
That being said, finding a domestic supplier/wholesaler with a good return policy is a major plus for your dropshipping store. Remember, you'll have to base your return policy on your supplier's, so make sure you pay attention to that when making your choice.
As we mentioned above, sometimes it may be necessary that you refund the customer before you get the refund from the supplier. We can't stress this enough: Don't keep the customer waiting too long for that refund! If you do, there's no chance they'll ever come back.
RELATED CONTENT:
Prepare for holidays & peak seasons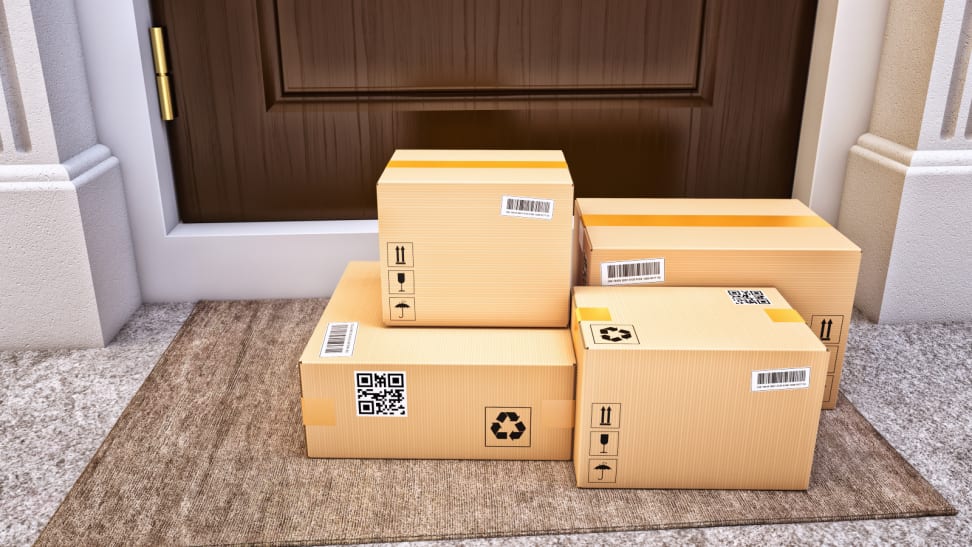 Holidays typically mean big sales for online retailers. However, big sales generally mean big returns – no matter how hard you try, there will always be returns. It's just a fact of life when it comes to online retail and dropshipping.
In fact, according to Ecommerce Bytes, over 1 million packages are returned to retailers via UPS in the first week of January alone. Additionally, an estimated 5 million returns go through the regular postal service the week after Christmas.
That's why it's a good idea to make sure your dropshipping return policy is up and ready during and after the holidays and peak seasons. These are the times when your return policy will be tested for efficiency and whether or not customers find the return process easy and hassle-free.
Remember, any feedback regarding issues with returns can be used to make adjustments to your policy for customer satisfaction. Make sure your return policy is straightforward and clearly communicated for the best results.
Automate the return process
While it's not absolutely necessary, automating the return process can help tremendously, especially during the holidays. In fact, any step that you can take to automate your dropshipping store will make operations and logistics that much easier for you.
RELATED CONTENT: The Guide To Automated Dropshipping
Thankfully, if you're using Shopify to dropship, there are multiple apps you can use to fully or partially automate the return process:
These Shopify apps allow online retailers to create a fully hosted self-service return portal for customers. This will streamline the process and boost consumer trust and loyalty. In the end, it can also help increase your dropshipping sales.
Use everyday language
This is a tricky one. You need your dropshipping return policy to cover all your bases, legally speaking, but you also don't want to overwhelm your shoppers with technical language and legal jargon (also known as "legalese").
The best approach is to take a kind of compromise: make sure that the return policy is clear and concise but try to use "everyday language". Write how you speak – if you're not an attorney, don't write like one.
Using complicated language and/or legal jargon will only confuse your customers and may even lead to an increase in service requests. This costs time and money that could have easily been saved by having an awesome return policy in place.
For a list of the most common legal terms and their everyday translations, you can read this article.
Don't forget that many states require that you have a return policy in place and that it is posted somewhere clearly on your website. If you'd like to see the basic laws on return policies in all 50 states, you can check this list.
However, since you're operating a dropshipping store that presumably sells to residents in all 50 states, you should always try to make your return policy meet the legal requirements in every state.
Keep the tone friendly
This is similar to the last point. Not only should you use everyday language, but you need to keep the tone friendly and inviting.
First of all, never make the consumer feel bad about wanting to return a product. Make it clear that this is their right as a customer and that you're always trying to make them pleased with their experience shopping with you.
To paraphrase Jack Ma, the co-founder of the AliBaba group and one of the greatest Ecommerce executives in the world: The customer is number one! If the customer is happy, then the business is happy. Always keep this in mind when crafting your dropshipping return policy as well as running your store.
Use language your customers can relate to, and feel free to give your return policy some personality. So long as it's clear, concise, and not open for interpretation, you're good to go!
Always be honest & transparent
Honesty and transparency are the bedrock for any good relationship, including the one between you and your customers. They need to be able to trust you, otherwise, they won't take the chance on your dropshipping store and make that purchase.
Plus, if you say something in your return policy, then you must honor what you say. If you don't follow through, then you'll irreversibly damage your customer's trust in you and they'll never return. Remember, keeping an existing customer is always less expensive than getting a new one.
This point also ties into the previous sections – if you overwhelm the customer with overly technical language, they may feel like you're trying to cheat them. It goes without saying, but you definitely don't want that to happen.
You Can Use A Return Policy Template For Your eCommerce or Dropshipping Store
If you're writing a return policy for your dropshipping store, you can use one of these templates. That being said, you should personalize them to your brand and store, but they're good starting points.
Return Policy Template #1
Thank you for buying from [STORE NAME]!
If you're unhappy with your order, you can return or exchange your purchase within [number of days] of purchase. We'll be happy to process your return and offer you an exchange or refund.
The product must be received by us in the same condition that you received it in. This includes the original tags, packaging, or the original seal on the bottle. It must also be unworn and undamaged so it can be resold.
We do not accept returns on perishables, intimates, custom items, or digital products
After we receive your item, we will inspect the item(s) and process your refund within [number of days] if the item is in resellable condition. If you'd like to exchange the item, we can offer the same item (if in stock) or offer another item for the same value.
Your money will be refunded by the same method you paid for it. This may take between 5 and 10 business days, depending on your payment method.
Thanks again for shopping with [STORE NAME]!
Return Policy Template #2
If you're not happy with your purchase for any reason, please tell us immediately. We want to make sure that your shopping experience with [STORE NAME] is always positive and we offer a full money-back guarantee for all online purchases.
If you changed your mind, that's totally understandable. These things happen! We'll be happy to process a refund or exchange and we'll even cover the cost of return shipping.
If the product is defective or damaged, then you can choose between a full refund or a new item.
If you purchased the wrong size or we sent the wrong item, we'll swap it over no questions asked.
To start the process, please send [CUSTOMER SERVICE DEPARTMENT] an email with the following information:
Your name
Order number
The issue (damaged, wrong size)
If you want an exchange or a refund)
Here are some details that you need to know: you have [NUMBER OF DAYS] from the date of purchase to send the return/refund request form. After [NUMBER OF DAYS] from the date of your initial purchase, you will not be eligible to exchange or refund your item.
If you have any questions, please contact us.
Thank you for shopping with [STORE NAME]!
If you'd rather not write your own policy based on these templates, TermsFeed also offers a Return & Refund Policy Generator. You can create a customized policy based on your particular needs and expectations for your dropshipping store.
How Do I Reduce Returns In My Online Store?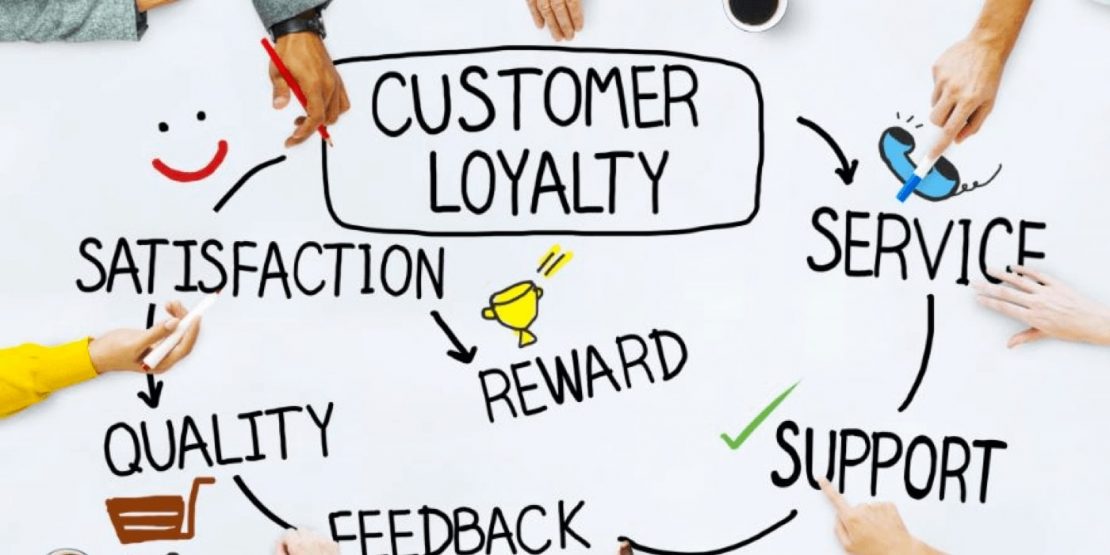 Although returns are a natural part of Ecommerce and the dropshipping process, there are certain proactive steps you can take to keep return levels low.
Offer an easy return & refund policy
You're probably saying to yourself: Wouldn't an easier process increase returns? Shouldn't I make it harder to reduce the number of refunds or returns? No, definitely not! It may seem counterintuitive, but it totally works.
Think of it this way: an easy and friendly return policy is part of creating a great customer experience. The better the customer experience, the happier the customer is. And the happier the customer, the fewer returns you'll have.
Don't forget: returns will always happen. There's no way to stop that. But if you make it easy, the shopper will feel more at ease and will more likely become a regular customer.
Plus, let's not forget the figure we discussed above: 92% of customers will buy something again if the return process is easy. This means that an easy return policy will benefit you in just about every way you can think of.
Make the policy easy to find
Certain states require that you post a return policy that's easy to find, but you should still do this anyways. A lot of online shoppers pay close attention to the return policy.
Remember the figure we discussed in the second section at the top: at least 30% of all products ordered online are returned (compared to 8.89% in brick-and-mortar stores). As a result, you better believe online shoppers pay close attention to the return policy.
That means that you should make the return policy easy to find in your dropshipping store. What's the best way to do this? Just have a page called RETURN POLICY on your home page, preferably in the footer along with other pages like PRIVACY POLICY, CONTACT US, TERMS & CONDITIONS, or HELP CENTER.
Keep this in mind when you're creating your dropshipping website to make sure your customers are well-informed and understand the return policy.
RELATED CONTENT: How to Make a Dropshipping Website To Sell Products
Write clear & detailed product descriptions
Make sure your product descriptions are clear, easy to read, and accurate. A poorly written product description can mislead customers and lead to higher return rates when they send it back because it's not what they thought they ordered.
Remember, with a dropshipping store, a customer never gets to actually physically examine a product. Imagine that you're in a regular brick-and-mortar retail store – do you ever just grab a product and throw it in your basket or cart?
Probably not! You pick it up, you examine it, you take a closer look. This is an important part of the shopping experience. With an online store, the customer obviously can't do that, so you should tell them everything they need to know in the product description.
By the way, this is also your chance to make the product "shine" – use descriptive, emotional, and evocative language to get the customer to buy that item.
Ultimately, a clear and concise product description can help avoid unnecessary returns by making sure that exactly what is written is what's being offered. Remember, this all ties back to the previous section where we talked about staying 100% honest and transparent.
RELATED CONTENT: 5 Product Description Templates for Dropshipping
Use high-resolution images
This is directly related to the previous section about product descriptions: it's all part of giving the online shopper an accurate picture of what they're actually buying. Make sure to include plenty of high-resolution images that show a product from all possible angles.
This certainly applies to obvious items like clothing or apparel since online shoppers can't actually try them on. However, it's also important with other items like groceries or personal care products, including cosmetics, skincare, beauty products, haircare, and so on.
In these cases, you should include high-resolution images of the packaging on every side, besides the top and bottom flap. For groceries, this should definitely include the side of the box or bag with the Nutritional Facts and Ingredients.
Additionally, if the product has certain certifications that the customer will want to know, make sure they're clear in the images. These include things like:
Paraben-free
Phthalate-free
No animal testing (Cruelty-Free)
USDA-Certified Organic
Non-GMO Project Verified
Fair-Trade Certified
Vegan or Vegetarian
100% Natural
Kosher or Halal
No Soy
Dairy-Free
Gluten-Free
No artificial additives (preservatives, flavors, or sweeteners)
No growth hormones (rBGH or rBST)
Sugar-free (or low-sugar)
These are the bits of information that a customer looks at when they pick up a product and look at its packaging. As a result, you want to try and recreate this experience – let the customer really get a feel for the product before they hit that BUY NOW button.
The more information they have, the more likely they are to make a purchase and not return the item because they know exactly what they're getting.
In general, you should avoid taking your own photos of the products in question. Instead, your dropshipping supplier or wholesaler should provide you with high-resolution images that you can add to your product descriptions.
Include customer reviews & testimonials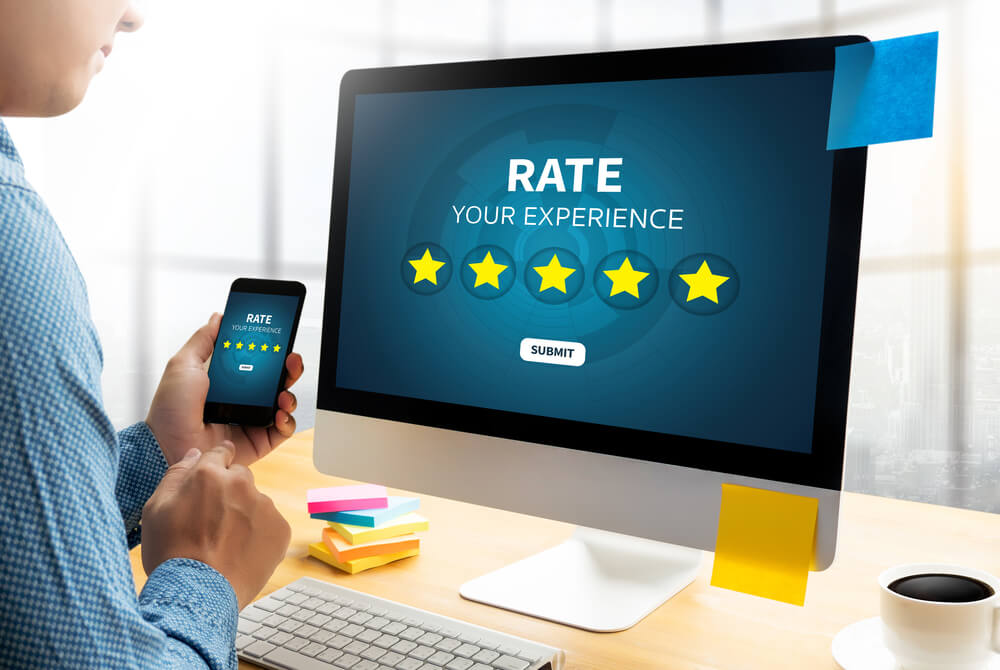 Decreasing product returns is all about meeting expectations and increasing customer trust. In other words, the customer should know what they're getting so that they're not unhappy or disappointed with the product when it arrives.
As we mentioned above, great product descriptions and high-resolution images are two tried-and-true methods for getting that done. However, there's another way that you can further inform online shoppers about what they're buying: including customer reviews.
This is an incredibly important part of online retail. In fact, according to research by MarketingProfs, over 60% of consumers are more likely to make an online purchase if it has product reviews and 70% of online shoppers consult reviews before making a final purchase.
Have you ever bought anything off Amazon or any other online store? How often do you check the reviews and ratings? If you're like most consumers, it's probably a regular part of your online shopping experience.
Reading ratings and reviews can give customers a better idea of what they're buying, making it less likely that they'll be unhappy with what they receive.
This is a double-edged sword, though: you'll have to choose high-quality products that get good reviews and keep customers happy. If you choose a dropshipping supplier with a great selection of high-quality products, then it's more likely that you'll sell the kinds of products that keep customers happy.
Thankfully, if you have a Shopify dropshipping store, then there are a ton of review apps that you can take advantage of!
RELATED CONTENT: Best Shopify Review Apps to Build Your Store
Promote exchanges
We've already discussed that returns are just a regular part of dropshipping and selling online. However, you should never discourage any customer requests for returns or refunds. Remember, you want to keep your customers happy and an easy, comprehensive, and friendly return policy will help ensure that.
As a result, you should always encourage exchanges. That doesn't mean that you should discourage refunds – you should just try to see if the customer would prefer an exchange.
If not, never push them towards an exchange, just thank them for their business and process the return. This will give you a better chance at retaining that shopper and turning them into regular customers.
Send an email after the purchase
This might not seem obvious, but a post-purchase confirmation email can keep returns low, albeit indirectly. Sending the customer an email right after the payment clears makes them feel valued, seen, and appreciated. It increases the overall customer satisfaction level and keeps returns low.
Just make sure that the email lets the customer know the following:
Their order has gone through.
When it will ship and how to track their shipment.
Where they can find their receipt.
Who to contact if there's a problem.
What they should expect next.
Take notice that you don't have to explicitly state your return policy in this confirmation email – just direct them where they should go if they have a problem. If you have your return policy clearly labeled on your home page, then it'll be easy for them to find.
Look for trends in returned products
Keep an eye out for trends or spikes in returns. If you notice that a particular product suffers from an unusually high return rate or there's a common issue that customers are pointing out, then pinpointing the problem can also reduce returns.
For example, let's say a product keeps getting returned because the packaging keeps falling apart. You can address this problem with the supplier and remedy the packaging issue quickly.
You can also choose to stop selling the product entirely. Either way, you have resolved an issue that could impact repeat business and increase return rates.
There might also be a bad batch of products that keep getting delivered to the customer in a defective or spoiled condition. Once again, it's probably a supplier issue, so you'd have to interface with them and get to the root of the problem.
These types of issues could become a major problem for you if your customers feel like you're selling them inferior items. Nipping such issues in the bud can save you a loss of revenue and the ability to maintain customer loyalty.
Remember: a great dropshipping return policy supports customer loyalty and boosts your profits.
What Is The GreenDropShip Return & Refund Policy?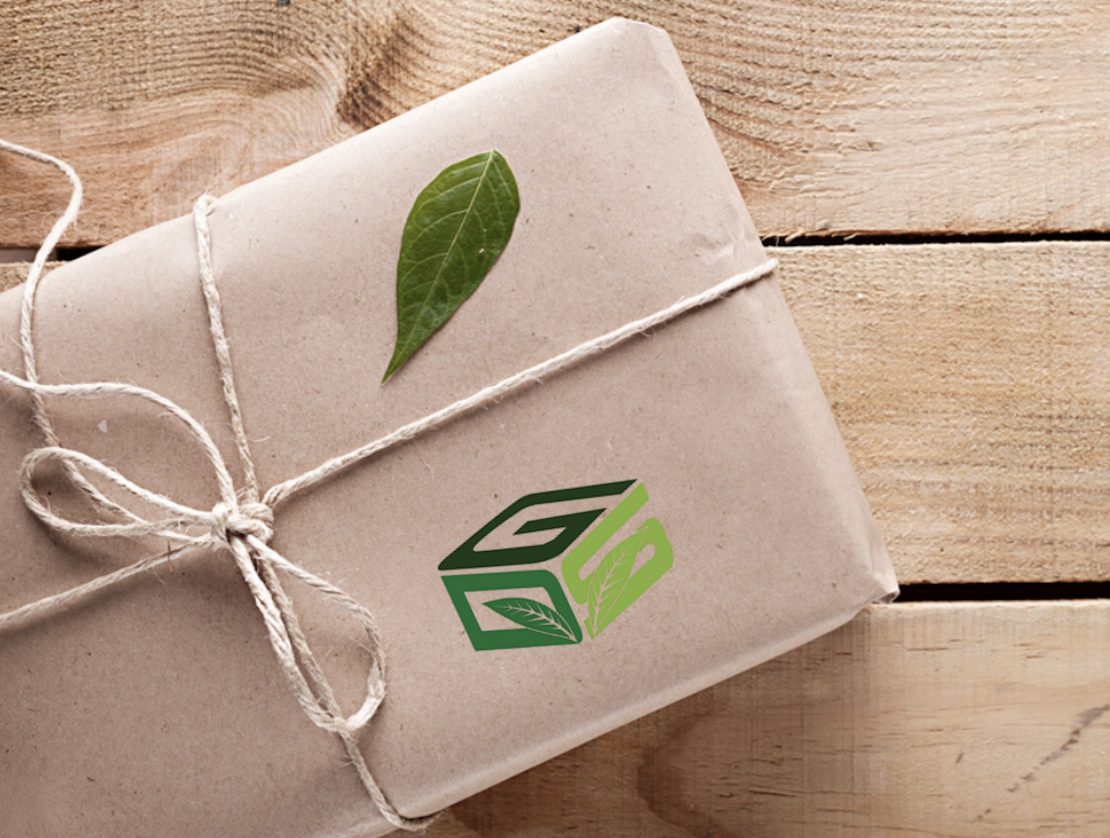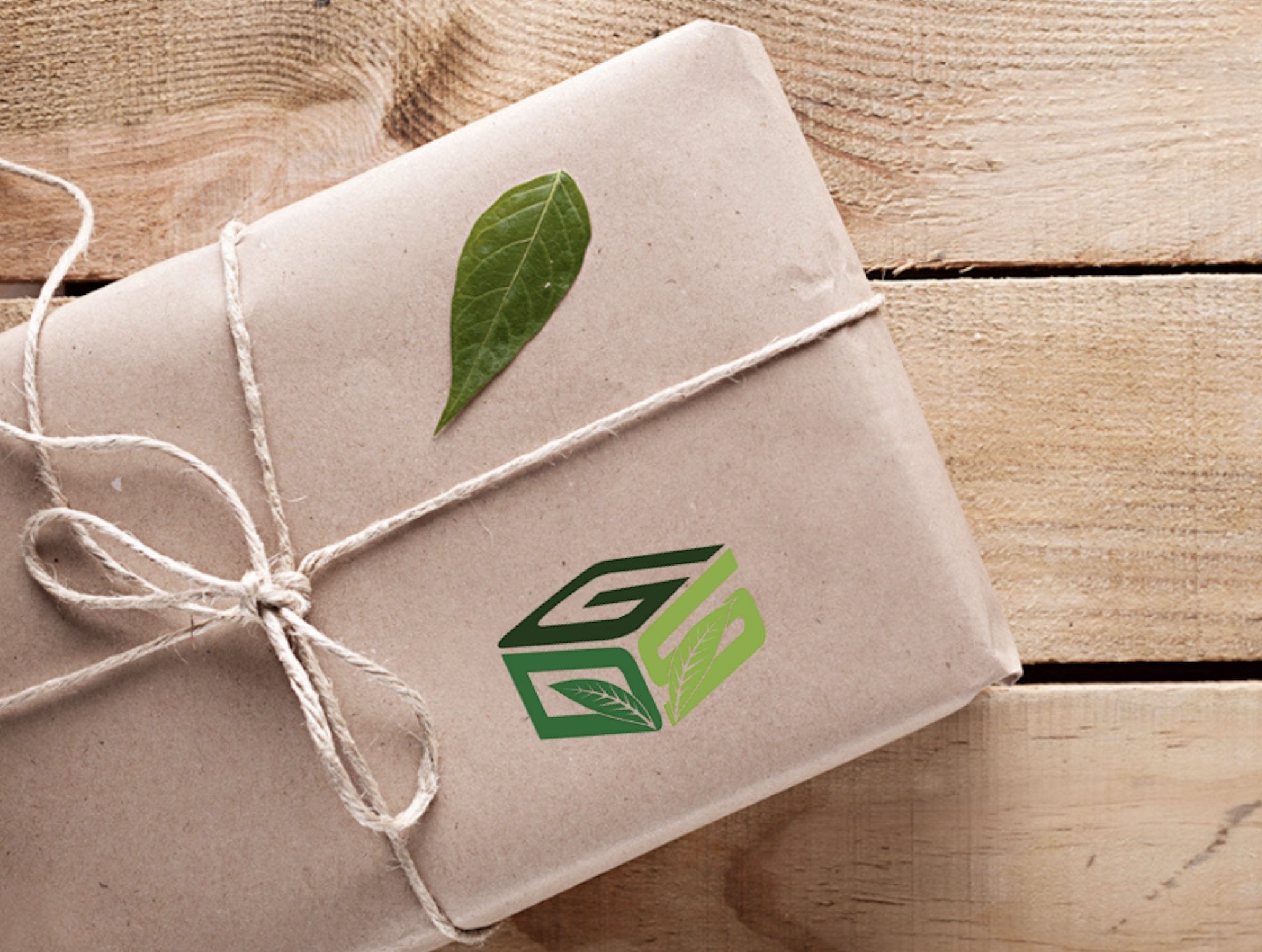 If you choose to work with GreenDropShip as your dropshipping supplier, please take the time to look over the return and refund policy.
Like most suppliers, we provide a full refund in cases where the delivered items were damaged. If the customer simply wants to return the item, we offer a full refund, minus a 25% restocking fee.
However, since we do sell perishables, it's important to read the details as we cannot always process returns for these items (unless, of course, they're damaged or defective).
In addition to our easy and convenient return and refund policy, we offer an amazing selection of natural and organic products from premium, specialty, and gourmet companies. These products include:
Beverages like coffee, tea, kombucha, yerba mate, natural soda, and juices
Organic sugar and natural sweeteners
Dairy and plant-based milk
Baking ingredients, including different types of flour
Sauces, marinades, and dressings
Spices and ingredients
Vegan, vegetarian, and plant-based goods
Vitamins and supplements
Skincare, haircare, and beauty products
Baby products
Home products like detergents, soaps, and cleaning supplies
Pet food, treats, and supplements
Essential oils and aromatherapy
We're based in the USA with multiple warehouses so that shipping and return times are never too long for your customers.
Become a dropshipping member and we'll store, pack, and ship your orders to your customers. We have multiple warehouses throughout the country, so our shipping times are always short and your customers won't wait long.
Since we're also a conventional wholesaler, you can purchase products in bulk from us and we'll ship them to you. This means that you'll handle storing, packing, and shipping them to your customers.
We offer a Shopify dropshipping app that makes it easier than ever to add products to your store. If you'd rather not use the app, we provide product feeds so you can use our dropshipping platform to sell products on major Ecommerce platforms like Shopify, Amazon, or WooCommerce.
We also offer Amazon FBA prep services to our members at no extra charge.