How To Handle Shipping Times When Dropshipping
Once a shopper has made the decision to purchase a product from your online store the first two questions they will ask are: how much will it cost and when will I get it? And, unfortunately, one of the biggest obstacles preventing new entrepreneurs from starting an ecommerce store are dropshipping shipping times. We're here to tell you, it doesn't have to be that way.
We know it can feel daunting to compete with Amazon Prime shipping, but the truth is it's not as much of a hurdle as you might think. Lots of dropshippers are building successful ecommerce businesses every week, even with longer shipping times. Just search "dropshipping success stories" on Google or YouTube if you don't believe us.
But this doesn't mean you can just ignore shipping times and hope everything works out for the best. You need a shipping strategy that keeps your customers feeling happy and informed. So they'll come back to buy more!
The new reality is this – the ongoing pandemic has changed how consumers shop, with ecommerce sales reaching an all-time high. As more and more people purchase products online, you need to be aware of how changing customer expectations about shipping will affect your bottom line.
In this post we'll clear up some common misconceptions about shipping times and give you tips for improving both your delivery speed and your customer experience. So let's dive in and learn how to handle dropshipping shipping times.
Order Processing Time vs. Shipping Time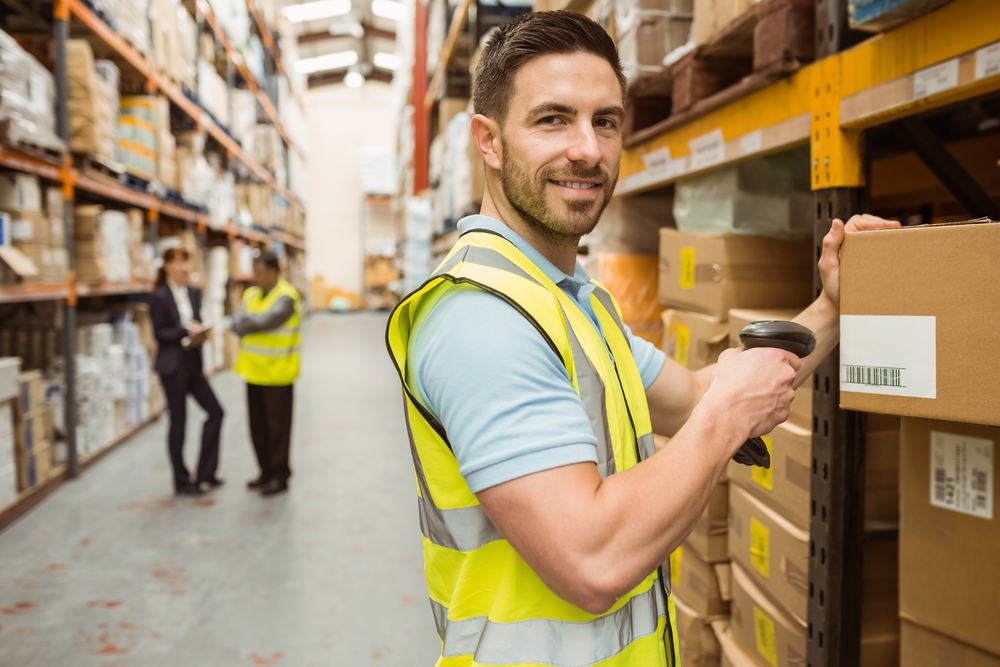 The time it takes for a package to travel from a warehouse to your customer's doorstep is made up of two distinct parts. First, your dropshipping supplier has to receive and process the order. Second, there's the actual time the product spends in transit with the shipping company.
First-time ecommerce entrepreneurs and online customers are not always aware of this distinction. And that confusion can lead to miscommunication and a poor service experience.
This distinction is especially important if your products take more than a day or two to process, which is common in the dropshipping world. So let's clear up any dropshipping shipping time misunderstandings right now!
We'll break down both parts of the process, just to be sure everyone is on the same page before diving into tactics to improve your customer's shipping experience.
What Makes Up Order Processing or Lead Time?
Order processing (or lead time) is determined by your dropshipping supplier. This is the part of the transaction that occurs after a customer places an online order, you pay for the order and submit it to your supplier via your ecommerce platform. That is when the clock starts ticking.
Your dropshipping supplier has to locate the order in their system. Then they need to pull it off the shelf, wrap it, pack it, label the order for shipping and hand it off to a carrier. All of this makes up an order's processing time.
Many suppliers provide their processing time in their data feed, dashboard or app interface. As an example, GreenDropShip posts all it's order lead-times within our member's dashboard.
It is important you know how long your dropshipping supplier's average order processing time is, so you can clearly communicate an expected delivery time to your customers.
Once an order is handed off to a shipping carrier (USPS, FedEx, UPS, Etc.), it's no longer processing – now it's in transit and considered "shipping".
What Are Dropshipping Shipping or Transit Times?
Shipping time (AKA transit time) accounts for how long it takes the carrier to actually carry an order to its final destination. This is when the clock starts ticking for the second half of the process.
Your total shipping time is the time between when a package is handed off by your supplier, then loaded into a boat, plane, or truck and delivered to your customer's front door.
Shipping times vary depending on carrier, location, and whether or not your customer paid extra for "expedited shipping" (if that option is available). It is also important to know the average shipping speeds of each carrier you use.
What Is The Total Delivery Time Of An Online Order?
Total delivery time is how long the entire process takes, from start to finish.
This is the amount of time that lapses between when a customer clicks "buy" on your website, and their shiny new product arrives at their door. It is also the period of time that matters most, from a customer service perspective.
Total Delivery Time = Order Processing Time + Shipping Time
This is why you want to look carefully at the processing times available for any dropshipping supplier you consider partnering with. Along with what carrier options are available to you.
How Shipping Times Can Impact Your Dropshipping Business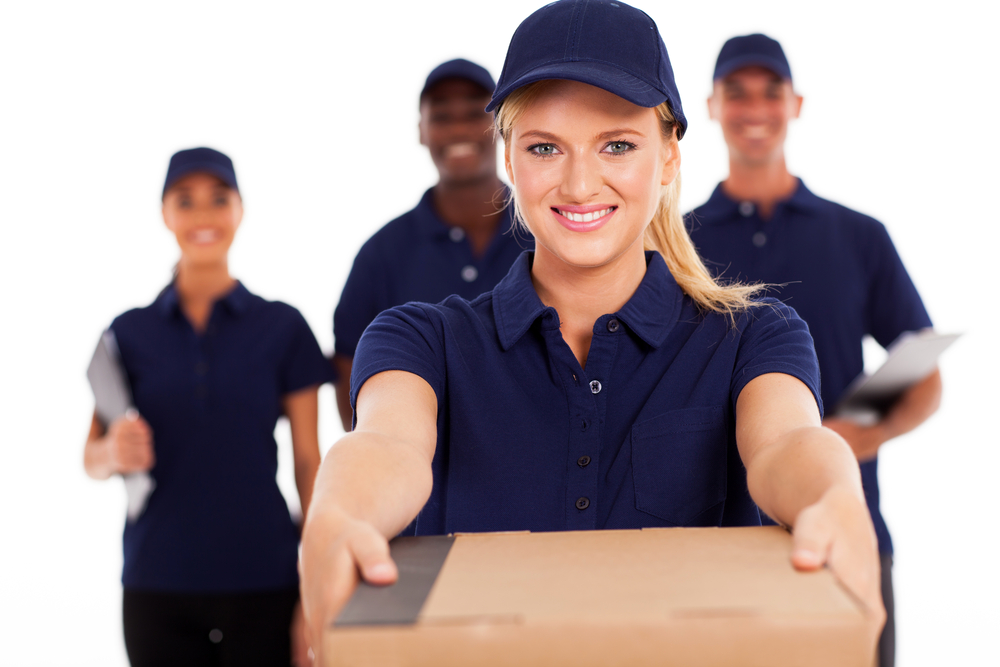 Let's start with a truth bomb. If you're dropshipping, you won't be able to offer the same fast shipping times as Amazon. But don't let that discourage you from launching your online store and brand.
Obviously when it comes to shipping times the faster, the better. As long as your supplier delivers a quality product that is well packaged to prevent breakage and heat damage. If you are shipping very fragile or heat sensitive products, a slightly longer lead time might be worth the peace of mind knowing your products will arrive unharmed.
A recent research study reveals that 73.6% of online shoppers believe shipping is key to their overall shopping experience. So much so, that 83.5% are unlikely to shop with a brand again after a poor shipping experience.
So shipping times definitely matter, but what matters most is the shipping experience. And that you have some control over, as we'll explain later in this post.
Do I Need Fast Shipping Times To Be Successful?
Again we want to be brutally honest, fast shipping times are definitely a good way to keep customers happy.
Having a faster delivery time means fewer customers are going to ask where their package is. Which means less customer service headaches for you. It also means fewer customers will get frustrated and ask for a refund when their package takes too long to arrive.
If you know anything about dropshipping, then you know delivery times from overseas, particularly if the order is coming from China, can be around 2-4 weeks before the package reaches your final customer. That's a long time, but not necessarily a dealbreaker.
One of the biggest reasons people will still buy from you is if they feel the product is worth the wait. What does that mean?
If a customer thinks a product is so UNIQUE that they absolutely MUST have it, or if it's such a good VALUE they can't pass it up, they will wait the extra weeks for delivery.
That's an important concept to keep in mind when building your brand. Look for low-priced products you can offer at an exceptional value, or items that are trendy or special in some way that will grab a customer's attention and give them that "I have to have this" feeling. These are both great ways to overcome a customer's reluctance to wait.
Online Consumer Expectations About Shipping
So yes, it's true customers want to receive products pretty fast these days. But what's even more important is KNOWING when they can expect their order to arrive.
Consumers have increased expectations for clear and transparent communication, one study finding 60.7% of customers are more likely to make a purchase if they see delivery times in their shopping carts. And 47% will avoid re-ordering because of a lack of delivery transparency. This is data that you can work with!
You can increase customer confidence and trust in your brand by providing clarity and transparency.
Setting clear expectations also helps reduce cart abandonment rates, while increasing sales. We share how you can do this in our shipping best practices, below.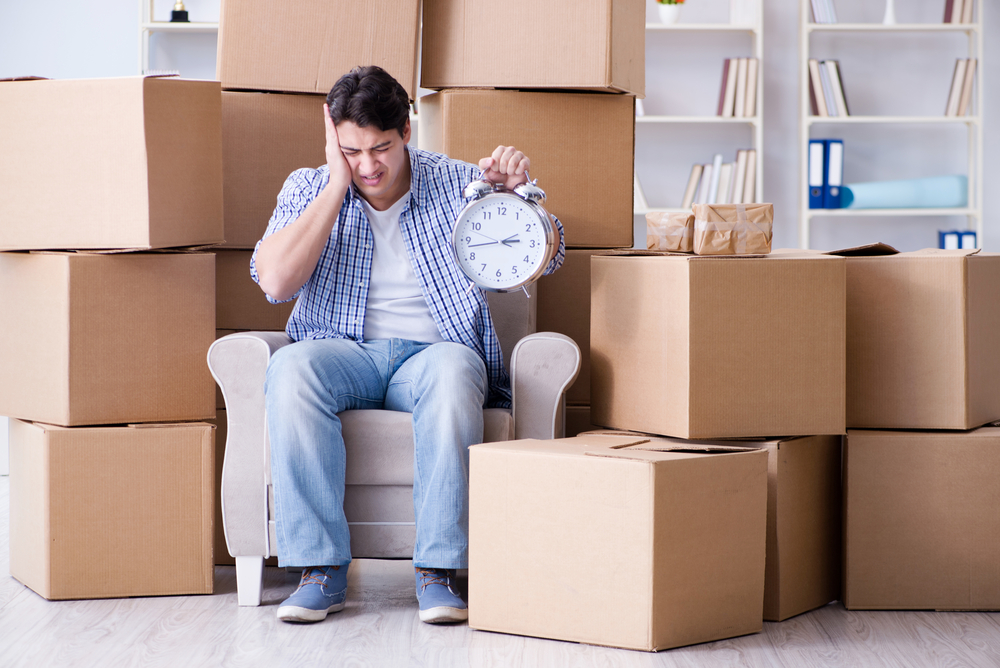 Best Practices: Dropshipping Shipping Tips
We know you can't control your dropshipping supplier's order processing time, or even a particular carrier's transit time…. But you are able to control your customer's overall shopping experience. And that's where you should focus your efforts.
Here are seven (7) best practices for setting clear expectations and improving your customer's shippinging experience in your online dropshipping store.
1. Place Test Orders
If you really want to know how shipping times work with your dropshipping supplier, go undercover and pretend to be a customer.
And you don't need to go crazy and order every variation of each product you offer. But try to order at least a couple of items per dropshipping supplier to get a feel for how they handle shipping.
Take note of how long it takes to accept your payment and process your order. Analyze what the package looks like when you receive it.
Are fragile items packaged appropriately? If there are any heat sensitive or frozen items in your order, are they handled correctly? Are there a bunch of flyers or promotional materials included in the box?
Check to see if the tracking number actually works. Because with some suppliers, the shipping info you get with the tracking number doesn't always line up.
Placing test orders will give you a pretty good feel for which suppliers you can trust with your customers' orders. Plus there's another cool bonus you might not have considered.
Placing test orders also allows you to get your hands on some of the actual products you sell. Which means you can take your own custom photos and videos of your products to really stand out from the competition!
2. Be Transparent About Your Shipping Times
Setting realistic expectations for ecommerce shipping upfront will save you a lot of heartache later on. Don't be hesitant about sharing your products' total delivery times, even if they're long.
Like we said above, customers care a lot about clear and transparent communication. So be honest with them!
And always include the longest possible time in the shipping window disclosed on your website so shoppers are not caught off guard.
If your supplier can get orders to your final customers within 7-10 days, don't tell them "delivery within a week", because that won't always be accurate. Sure it might drive a few additional sales, but it's also going to get you a lot more negative comments and refund requests.
If, on the other hand, you say 7-10 days and something does arrive in a week… then you've got a very happy customer on your hands! And if it takes 10 days, they'll be okay with that too because you've managed their expectations.
Making your shipping times easy to find on your dropshipping website will also improve your customer's shopping experience.
Adding shipping speeds right on the checkout page is an especially effective way to communicate your delivery promise to customers. Which as we mentioned earlier helps establish trust, reduce cart abandonment, and improve fulfillment operations.
3. Communicate Shipping Delays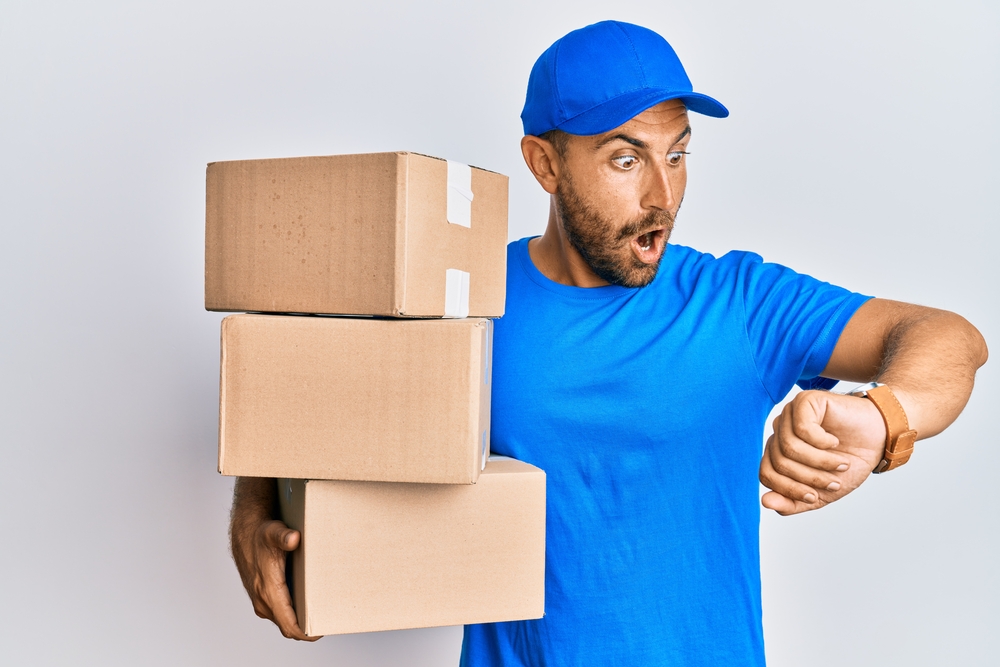 Unexpected shipping delays happen. Peak periods, inclement weather, ships getting stuck in the Suez Canal, worldwide pandemics… All of these things can catch shipping carriers by surprise and cause packages to be delivered later than expected.
What should you do in this type of situation? It goes back to clear communication. The more you share about what's going on, the better your customers will feel about buying products from you.
Customers need to know what's really happening and how it will impact them. Use multiple communication channels to get the word out. Share info on your website, your social channels and with your email subscribers to be sure you cover all your bases.
Then be sure you keep your customers updated and continue sharing information, even if there are further delays. Failing to be completely transparent when shipping delays happen will erode the brand trust you've worked so hard to build and ultimately cost you some customers.
So communicate proactively and often! Let people know exactly where they stand.
4. Understand Your Dropshipping Suppliers Shipping Process
It's nearly impossible to tell your customers what to expect if you don't know what to expect. And sometimes it's hard to know.
This gets back to our very first tip, order test products and see how it goes. A supplier might say something broad like "10-25 days" but you learn from real-life experience it actually takes 15-20 days.
The second is a more precise shipping window you can share with your customers to better manage expectations. You might also want to reach out to your dropshipping suppliers and ask them any questions you have on their shipping process to get the answer straight from them.
Contacting suppliers directly gives you a chance to personally gauge their responsiveness and reliability. Plus you'll know what to expect if you ever get into a jam and need help tracking down an order.
5. Get Creative With Slow Shipping Times
If you are dropshipping from China, you will have slower shipping times. This is inevitable.
However, if you follow our advice to be honest and transparent about it, you may as well have some fun in the process. Customers will appreciate the humor or, at the very least, it can further build your online store's personality and the emotional attachment customers have to your brand.
For example, if you sell meditation pillows and your products take a couple of weeks to be delivered, remind shoppers that meditation builds patience and serenity. As does waiting for their cool products to arrive.
If you sell dresses you might say don't worry, they'll still be in fashion when they arrive and you'll look great in them!
6. Offer "Free" Shipping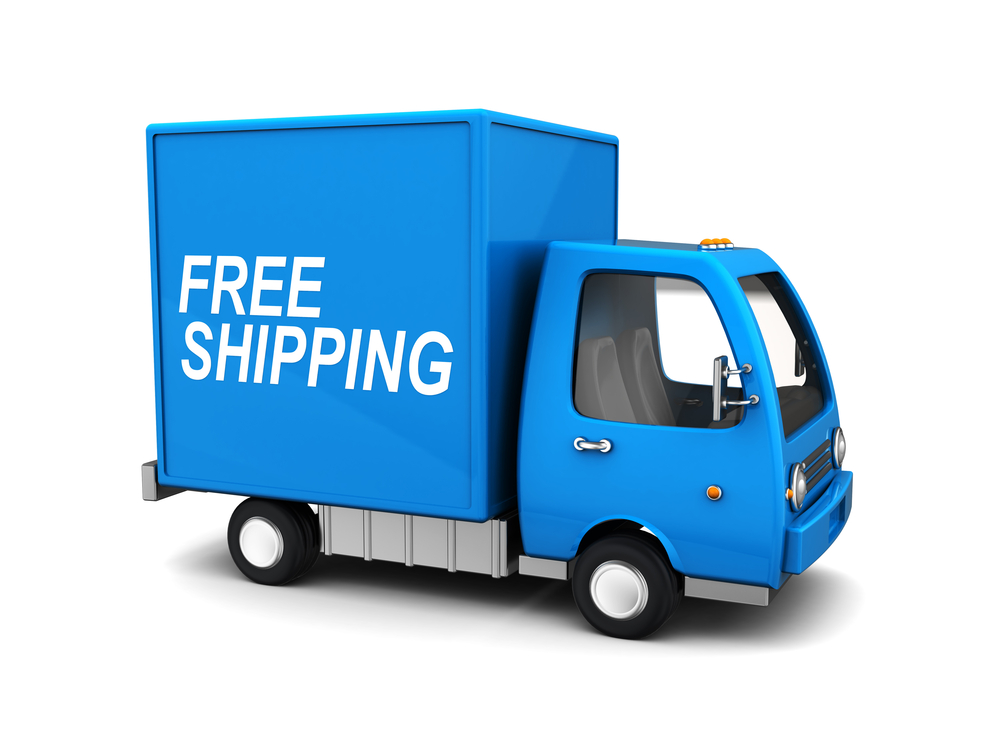 People LOVE to get stuff free. Sure, it's nice when a local online order turns up in a day or two. But many shoppers are swayed more by money than time. In other words, they don't mind longer dropshipping shipping times if the product is delivered for "free".
We put the word "free" in quotes because we all know it isn't really free. Someone has to pay for the shipping, and that someone is going to be you. But if free shipping entices enough more people to buy it might be worth it.
You may need to charge a little bit extra for your product to make this work, and that's okay. The sales boost you get by promoting free shipping on your advertising, social media channels, and website could potentially offset the few sales you lose due to slightly higher prices.
Another way to incorporate 'free shipping' into your dropshipping business is to use it as a threshold discount to nudge shoppers to spend more money on your site. We've seen lots of dropshippers successfully increase their AOV (average order value) by offering free shipping over a certain dollar amount.
If customers usually spend $50 on your site, and you offer free shipping for orders over $75 or $100, you might nudge some shoppers to spend more. And not only that, they will likely be more patient with a longer shipping time since they didn't have to pay for it.
7. Use Flat Rate Shipping
One common reason customers abandon their carts without making a purchase is if they're suddenly surprised by expensive shipping fees when they get to your checkout page. Especially if shipping rates are based on variables like cubic volume or geographic location, which are difficult for customers to calculate or understand.
If you can't afford to offer free shipping, flat fees may be a better option. Using a flat fee for every order's shipping is a great way to set expectations for your customers. They'll be able to calculate what they can expect to pay straight away.
For example, you might charge $4.99 for ANY order shipped within the U.S., as long as the package doesn't contain a particularly heavy item, like an appliance. What's cool is that flat rate shipping ensures you can be upfront, clear and direct with your customers. It also saves people from having to do math, ugh, which nobody wants.
GreenDropShip offers flat rate shipping rates by weight, which you can incorporate into your shipping disclosures.
How To Reduce Dropshipping Shipping Times
Now that you've learned some tactics you can use to improve your customers' shipping experience, you're probably ready to ask the million dollar question. Is there any way to actually reduce dropshipping shipping times?
Carefully choosing dropshipping suppliers that deliver consistent, reliable order processing and shipping times is obviously the number one thing you can do to ensure your customers know what to expect when ordering from you.
But as far as actually reducing the amount of time it takes for a package to arrive at your customer's front door, there are two things that can help. Using ePacket delivery or choosing to partner with domestic US dropshipping suppliers.
Offer EPacket Delivery From China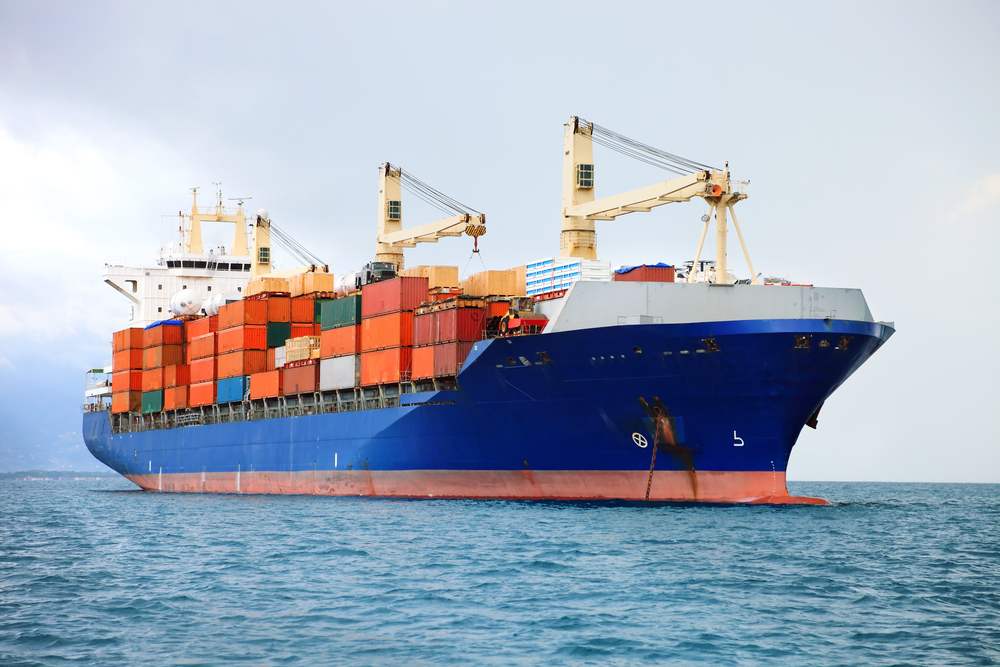 If you use Alibaba or another overseas dropshipping supplier you might want to consider offering ePacket delivery to your customers. ePacket is the most reliable way to ship from China, at least the most reliable way that doesn't cost a bunch of extra cash.
In a nutshell, ePacket is a shipping method designed specifically for products shipped from China and Hong Kong. This delivery method was born out of an international trade agreement, with the aim of making it easier for ecommerce entrepreneurs to ship products from China to the rest of the world.
Epacket is cheap, relatively fast, and makes it easy for you to track the packages you send. On average, ePacket takes 12 to 20 days to deliver products to your customer. Which is still a little long, but at least you'll know where your orders are and have a much clearer picture of exactly when they'll be delivered.
All of this allows you to give more accurate information to your customers which, in turn, will improve their service experience.
Use Domestic Dropshipping Suppliers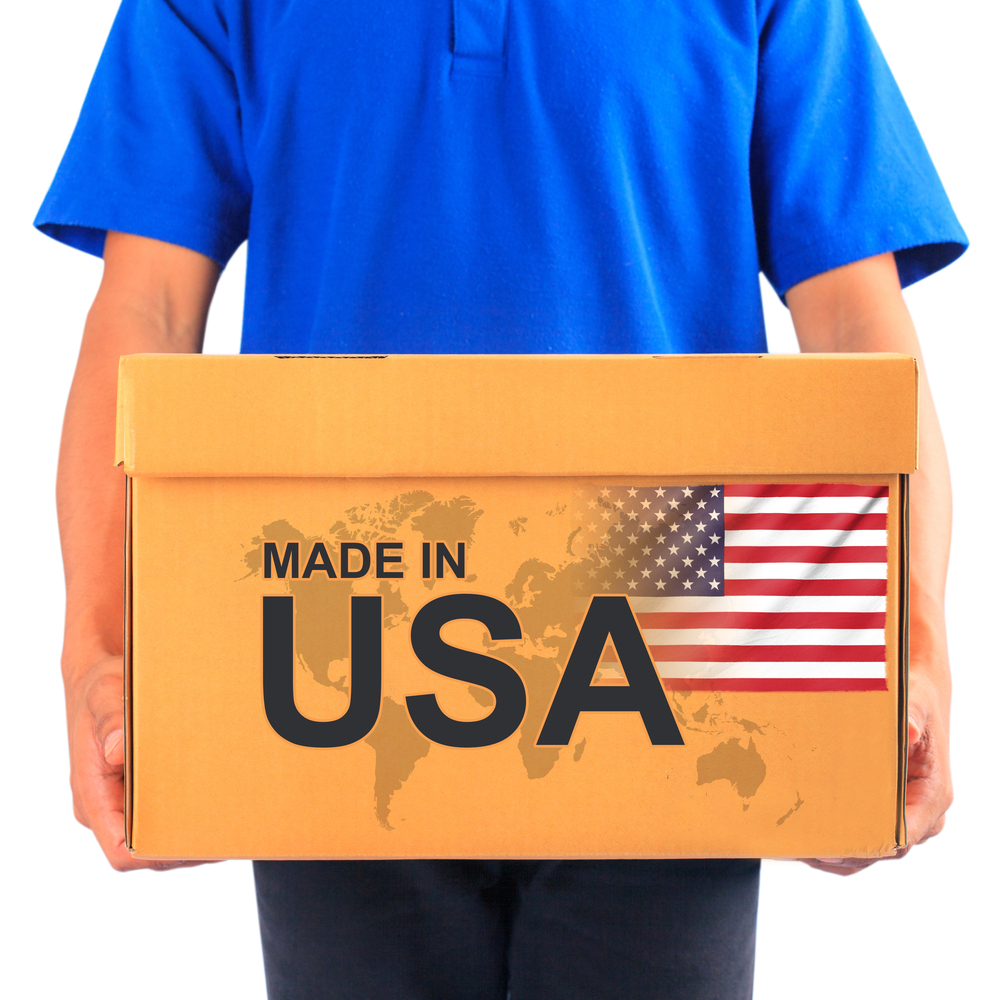 Even if you use all the tips given about dealing with long shipping times, when dropshipping from China, it will still take 2-4 weeks before the package finally arrives at your customer's front door.
So, what do you do if you want to have a delivery time that's less than two weeks? Maybe even less than one?
You need to use local dropshipping suppliers! In other words, dropship from the country that you're actually selling in.
So, for example, if you want to sell in the US, you need to find a Made in USA wholesale domestic dropshipping supplier that could dropship the types of products you want to sell in your online store. This will decrease your dropshipping shipping times by a LOT!
It's also a great selling point for customers that want to buy American-made products. They'll be happier with shorter shipping times, and feel good about supporting their local economy… a win-win.
Dropshipping Shipping Times: Key Takeaways
The most important takeaway from our article is this – Don't let longer delivery times be the reason you hesitate to launch your online dropshipping business.
For every dropshipper who's made it and is sharing their success story on YouTube or Instagram, there are thousands of would-be dropshippers who let shipping fears stop them from achieving their dream of running their own business.
Those "could of, would of, should of" entrepreneurs didn't believe that in the right situation, customers are willing to wait to get the products they ordered.
But the truth is this, customers are happy to wait if it's an item they really want, and they know exactly when to expect it. Particularly if it's being sold by a brand they know and trust.
Follow the tips above for effectively handling dropshipping shipping times, and you'll be well on your way to launching the ecommerce business you've been dreaming about.
Start Selling With GreenDropShip Today!
If you want to enjoy faster shipping times by working with a wholesale dropshipper that's based in the USA, the next step is to partner with the right supplier for your business. You want to be sure your dropshipper is reputable, and will deliver exactly what you advertised to your customer.
Do your research, as this is a critical decision for your online store. It's not a choice you want to make lightly.
GreenDropShip is the smart choice if you're looking for wholesale organic made in USA products. We are a domestic dropshipping supplier that ships orders directly to your customers from our facilities located in Los Angeles, Chicago, and Pennsylvania.
Check out our online catalog to see a complete listing of all the great products we offer. We carry literally thousands of natural and organic items in a variety of niches, including food and beverage, health, baby, wellness, beauty, cleaning, and more. Let us take care of the logistics, while you focus on driving traffic to your eCommerce store.
Join GreenDropShip Today and start making sales!