Dropshipping Beauty Products: Best Suppliers
Selling beauty products online is always a solid idea. The question becomes: what's the best way to do it? There are different online retail models, so which should you choose?
By and large, dropshipping is the way to go if you want to sell beauty products online. It's simple, easy, and low-risk. That means that you'll have to find the right wholesaler or dropshipping supplier that can work with your beauty dropshipping store and offer an extensive inventory of beauty products that online shoppers will want to buy from you.
In this post, we'll discuss how to find beauty wholesalers or suppliers so you can choose which one's right for you. Finally, we'll also take a look at some of the top beauty wholesalers and dropshipping suppliers, organized by market niche to make it extra clear.
To help you navigate, you can jump forward to any of these sections:
How Does Dropshipping Beauty Products Work?
There are several ways to sell beauty products online, but dropshipping is by far the easiest and most convenient. With dropshipping, the online seller doesn't actually store or handle any goods.
Instead, the dropshipping supplier handles inventory logistics and all the shipping.
With dropshipping, you don't have to deal with the hassles and headaches of monitoring stock levels or inventory management. Plus, the dropshipping supplier also acts as the wholesaler for the seller.
You usually pay a membership fee to a supplier and get access to their inventory of products, which you can then list in your store. The customer buys something, you place an order with the supplier, and they pack and ship the item.


This means that choosing the right beauty wholesaler or dropshipping supplier is incredibly important – it's one of the most critical decisions for the health and success of your beauty store.
Of course, you could also buy in bulk from a beauty wholesaler, but that means that you'll have to be responsible for storing, packing, and shipping all products. This means that your operative costs and risks will be higher.
It's also possible to choose a wholesaler that offers both bulk buying and dropshipping services. For some beauty dropshippers, that's the perfect solution since they can use a hybrid model.
You should also choose a wholesaler/supplier with the best available tools to help you succeed. For instance, GreenDropShip offers a Shopify dropshipping app that makes it easier than ever to automate your dropshipping store.
Selling Beauty Products Using Dropshipping
For most online retailers, dropshipping is the best way to sell beauty products online. It's easy, convenient, and it has the lowest operative costs.
So let's go over some tips on how to start your beauty dropshipping store and how to maximize your sales with marketing.
Find What Beauty Products To Sell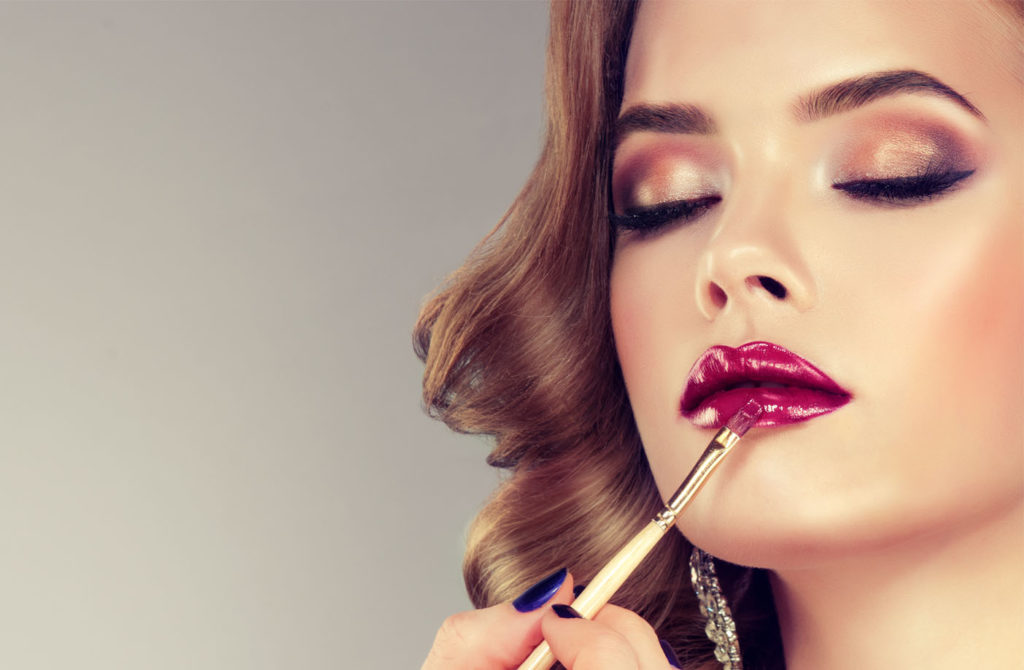 The beauty market is pretty big and there are different kinds of products you can sell. Let's first break it down into its largest segments:
Haircare
Skincare
Oral care
Makeup & cosmetics
Fragrances, perfumes & colognes
Nail care & nail art
Bath & body
Some stores will focus on just one or two of these segments in order to have a more well-defined niche. Having a niche means that your dropshipping store's selection is more curated and targeted for a specific demographic or consumer group.
It also allows you to choose segments of the market that have less competition and to differentiate yourself from retail giants like Amazon or WalMart that carry every kind of product you can imagine.
These basic beauty market segments can then be broken down further into smaller niches. For example, there are stores that focus exclusively on black hair care, Asian skin care, cannabis-based beauty products, sunscreen & tanning lotions, grooming & beard care for men, or hair & skin products for babies.
This means you should always identify and sell to your target market. Let's say you've decided to target older consumers (50+), then you should make sure that you offer relevant products. This can include hair color kits, anti-aging serums, and hair-thickening shampoos/conditioners.
This means that finding the right dropshipping niche can also help your store be more profitable. There are some free tools you can use, like Google Trends.
However, if you want a really comprehensive product research tool and "niche hunter", then you might consider investing in a paid tool like Jungle Scout. While it can be pricey, some sellers swear by it to find the best beauty products to sell.
RELATED ARTICLES:
Create Your Online Beauty Store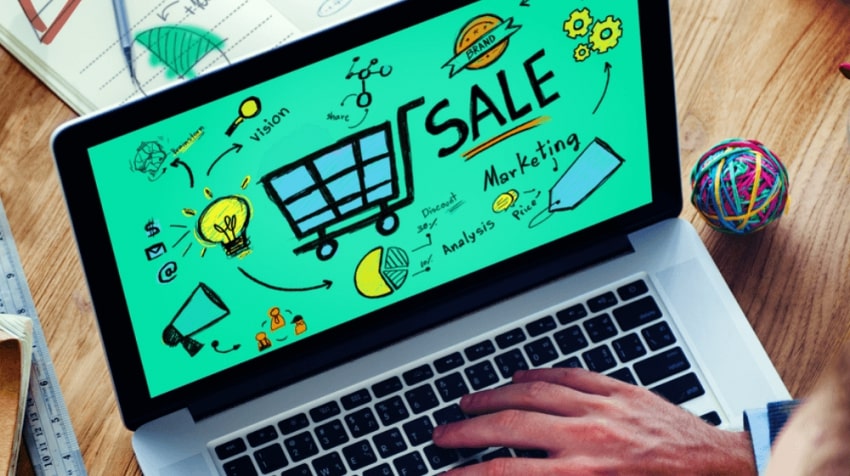 Next you'll have to actually create your dropshipping store. Luckily, this is a lot easier than you might think, especially if you use an Ecommerce platform. This is quick, easy, and efficient, with the most popular options being:
All of these eCommerce platforms require that you either have a membership or you pay transactional fees. This means that the cost of using these will have to figure into your profit formula. However, most sellers find that it's worth the expense – you can get a store up and running in no time.
Each of these platforms has its respective pros and cons, but Shopify is especially useful for dropshipping. By using a drag-and-drop interface on a Shopify design app, it's super easy to create a sleek-looking, well-branded dropshipping store without any prior experience in web design or coding.
You can also check out our Ultimate Guide To Shopify Design blog post to learn everything you need to know about designing a high-converting, profitable Shopify store.
Plus, there are Shopify apps for just about everything you need in a dropshipping store, from managing store/product reviews to boosting conversions with upsell/cross-sell strategies.
If you want to learn in detail how to start your dropshipping store, you can also check out our blog post: How To Dropship – 7 Steps To Build An Online Store.
For the purpose of paying taxes, you also need to make sure that you comply with all state regulations for permits and licenses, so make sure you check out this blog post: Do You Need A Business License To Sell On Shopify?
Find A Beauty Wholesaler Or Dropshipping Supplier
This is a really important step, so you should take the time to really research and find the right dropshipping supplier. Once you find some candidates, make sure they have:
Low wholesale prices on beauty products.
Competitive membership fees for joining.
The ability to ship beauty products, which can require special handling and packaging.
Extensive inventory of beauty products that fit your niche.
You should also make sure they carry name-brand goods because beauty Ecommerce is flooded with cheap knockoffs, usually from distributors located outside the US.
This is a problem that's very specific to beauty dropshipping, so you'll want to keep an eye out for it. This is one of the reasons why some resellers prefer suppliers that are based in the USA.
Finally, you can work with multiple suppliers at the same time. For example, if you want to dropship both skincare and makeup, you can choose one supplier for skincare and one for cosmetics and makeup.
You can also choose suppliers that fit a specific niche. Let's say you have a haircare store and you want to have a section on black hair care – you can get most of your products from one supplier and then supplement your inventory with a supplier that focuses on the black hair care niche.
This means that you need to find a beauty dropshipping supplier that offers the kinds of products you're looking for at the right price for you.
Identify Beauty Trends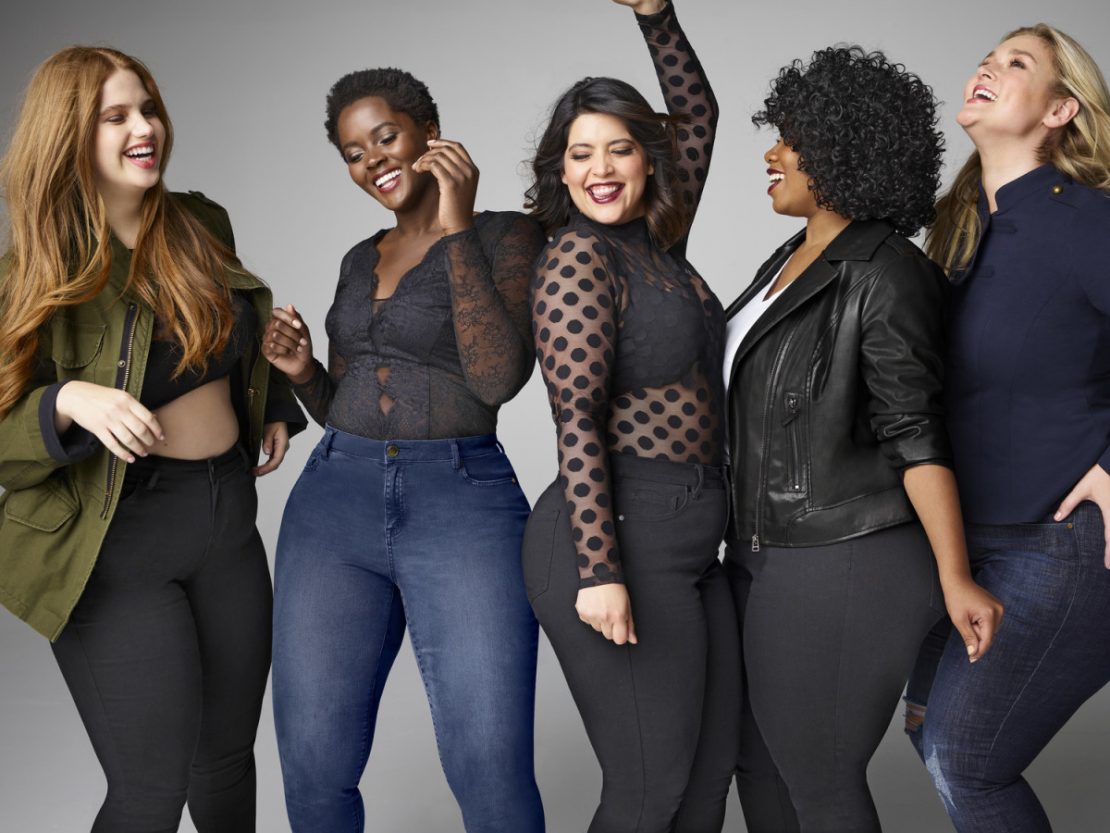 In the beauty space, trends have traditionally been extremely important. Just like fashion, these trends can wax and wane over time, although some consumers can feel left out or inadequate.
However, this has been changing recently. Nowadays, the beauty space has become more about inclusivity, diversity, and empowerment.
For instance, makeup artist and Instagram beauty influencer Patrick Ta has said, "I get inspired by everyone around me [and] I don't necessarily think [about] the trend I want to set."
In other words, trends are important, but they should be used to inspire consumers and give them self-confidence. Thankfully, there are so many ways for you to identify beauty trends and you can even use this knowledge to find new niches that have less competition.
First of all, beauty blogs are your friends, especially if they have a more "body-positive" and inclusive image. If you follow them, you can get regular updates on emerging trends and hot new products. Popular beauty blogs include:
If you want to get an idea of what "regular people" (not influencers or beauty gurus) are talking about, you can always turn to Reddit. There are multiple subreddits about beauty trends, including r/Makeup, r/MakeupAddiction, r/SkincareAddiction, r/AsianBeauty, r/BlackHair, and r/haircarescience.
Finally, if you want to leave it to the trend-hunting professionals, you can check out the following market research firms:
With all these resources, it's pretty easy to keep your finger on the pulse of the beauty market and get inspired. You can then turn around and share these emerging trends with an increasingly diverse customer base.
Promote Your Beauty Products To Make Sales
We've discussed the basics of starting a beauty dropshipping store, so let's also go over some tips on how to make that store successful.
Start a beauty blog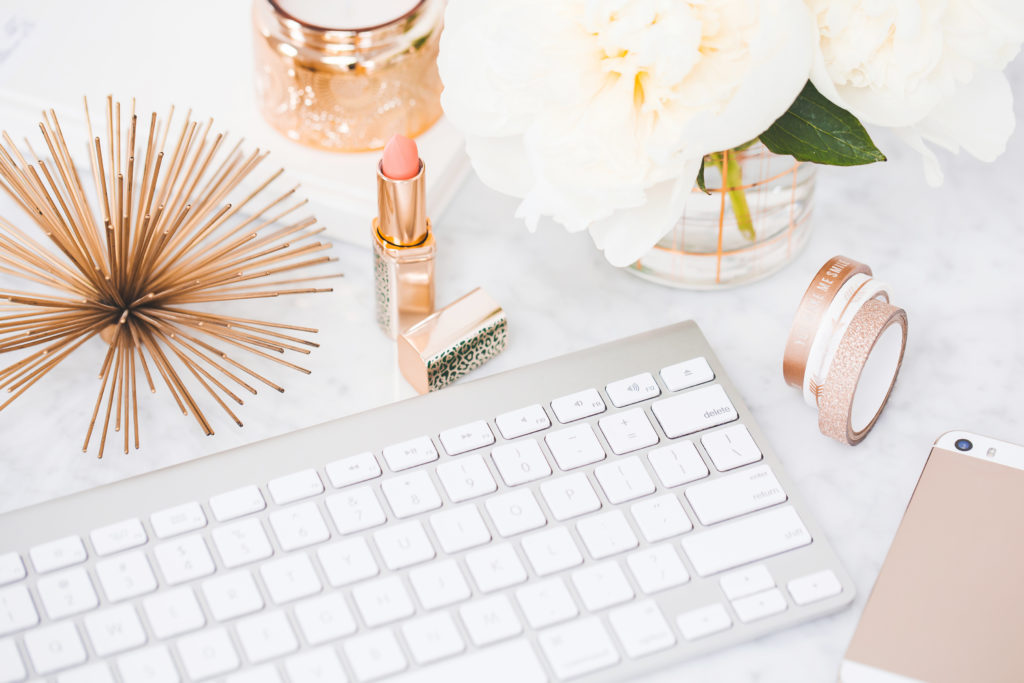 A blog is one of the best ways to engage consumers. If you link back to your store and they make a purchase, then you've "converted" them into a paying customer. This is the ultimate goal: get the conversion!
First of all, it's a great way to make your beauty dropshipping store rank higher in search engine results. You do this by using search engine optimization (SEO) and keywords. However, make sure you do keyword research by using tools like SEMRush or Keyword Planner.
Additionally, you should share plenty of beauty tips. The online beauty space is full of shared information about how consumers tend to their beauty needs, what products work, what products don't, and so on. You can share skincare regimens or talk about new trends.
That being said, here are some blog post ideas for your beauty store:
10 Beauty Products I Can't Live Without
My Daily Skin Care Routine
8 Travel Beauty Essentials
Full Hair Care For Under $100
[Product Name] – Is It Worth The Hype?
12 Best Lips Balms For A Dry, Winter Day
Skin Care Secrets Of The Rich & Famous
Hottest Nail Art Trends For Summer 2021
If you have a Shopify store, there are all kinds of Shopify blog apps that'll help you create a well-designed blog that'll integrate into your pre-existing store. They also help you maximize your SEO so you can drive traffic to your blog and then on to your dropshipping store.
It's always a good idea to include media in your blog. If you're showcasing a specific brand or product, then you should use the high-resolution product images that your beauty dropshipping supplier will have available (use these for your product descriptions too).
Finally, if you want to create your own graphics or images, you can use a program like Canva.
Write unique product descriptions
Product descriptions are your chance to make the beauty product shine. Not only do they need to be accurate, informative, and engaging, but it's extra important that you point out what the active ingredients are or if the beauty product in question is made without artificial additives.
Thankfully, we have a blog post where we break down the five best product description templates for dropshipping. This can help make it easier for you to come up with compelling product descriptions that fit your brand identity and that can help market your beauty dropshipping store – make no mistake, product descriptions are a form of marketing!
Marketing beauty products means you have to appeal to the consumer's senses and emotions. Tell the potential shopper how the beauty product will make them feel (confident or beautiful) and what problem it solves (split ends or dry skin). You're selling a sensation and experience as well as a solution.
Here are some general guidelines:
Always use sensory and emotional words to get the shopper's attention.
Describe what the product feels or smells like with vibrant or fresh.
Use evocative words like invigorating, replenishing, and rejuvenating.
Focus on holistic benefits – how does this beauty product make the consumer feel?
Use everyday expressions and language: "Your skin will thank you."
Plus, always make sure that the product description does the following: provides tangible benefits, creates a sense of urgency, and reassures the consumer.
Finally, don't forget that nowadays, beauty products are all about inclusivity, diversity, and empowerment – lift the consumer up and make them feel confident. They'll then want beauty products to lift their self-confidence even higher.
RELATED ARTICLES:
Steer clear of medical claims
This is true for both your blog and unique product descriptions. It's a little tricky because a lot of beauty products – especially skin care and hair care products – treat medical conditions.
However, it's best to be cautious in the claims you make. In most cases, you can go along with what the manufacturer claims on their labeling or promotional material.
The FDA regulates claims for cosmetic labeling if the product "treats or prevents disease" or "affects the structure or function of the body". However, they don't have to approve a cosmetics label before it hits the market, so not all manufacturers will – strictly speaking – be within FDA regulations.
As a result, it's best to play it safe and not make any explicit or wide-reaching medical claims – otherwise, you run the risk of overshooting the reach of the product and making unsubstantiated claims. Let's go over a few general guidelines:
Don't list specific diseases – instead of dermatitis say dry skin or irritated skin.
Never say that a beauty product cures a disease or condition.
Instead of saying the product treats something, say that it promotes something.
Keep it general – say that a skin care product cools, soothes, and calms.
Point out the ingredients or the lack of artificial additives.
Finally, you can always use the general phrase "health and beauty" – the consumer will know what you mean without being misled into thinking that a product does something that it doesn't.
Use social media to collaborate with influencers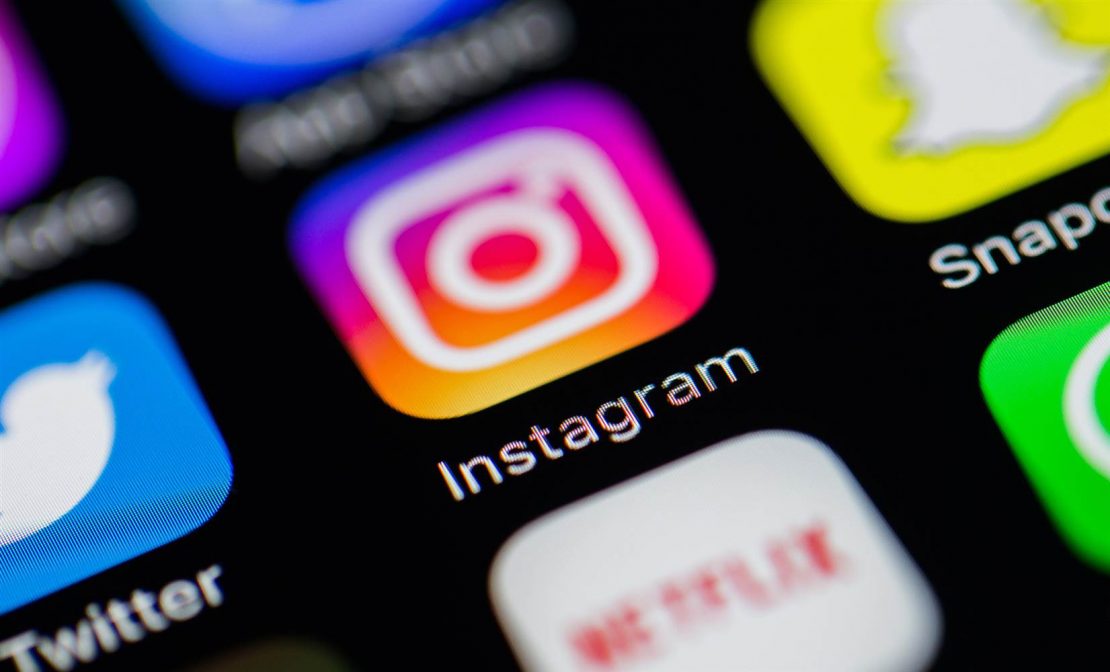 Social media has changed the whole beauty game. In fact, a recent report by Rakuten has concluded that influencer marketing is number one in the beauty industry. As far as social media goes, influencers really love Instagram – this is where they're most abundant and influential.
What is an influencer? In the past, they would have probably been known as "tastemakers" – they're basically the ones who identify or start new beauty trends. Of course, not all influencers are on Instagram (as we pointed out above, beauty blogs are also extremely important), but Instagram plays a major role in marketing beauty products.
A "micro-influencer" has between 1,000 and 100,000 followers while a regular "influencer" has over 100,000 followers. If you have a regular-sized beauty dropshipping store, your best bet is to target micro-influencers. Let's go over some of the basics of your store Instagram account:
Start an account and post about what beauty products you have.
Each post links back to relevant blog posts and mention all promotional offers.
Curate and expand your feed of followers – you can use Instagram's Similar To function.
If you find a micro-influencer, ask if they'd like to write a guest blog post.
You could also ask them to make an Instagram Story or write a review/testimonial.
When it comes to the beauty space, YouTube also plays a major role. It's not exactly social media, but it still has a huge beauty and makeup tutorial community. You could always reach out to YouTube beauty influencers and ask them to showcase a product or do a store tutorial.
Pick the right hashtags
Hashtags are the glue that'll connect all your social media accounts together and they're also the key to proper social selling – they help you spread your content around and reach the people who are most interested in it.
For example, if you have a Twitter Feed, always use hashtags related to your Instagram feed. The Similar To function will connect those hashtags with other, related Instagram Feeds. Once you're connected, you can then convert them into followers or customers.
In other words, hashtags organize the sprawling network of social media accounts so that you can effectively market your beauty dropshipping store. Just remember, always check what hashtags are trending and understand the different types of hashtags: business/product, brand, or campaign/event.
It's also important to note that although they started on Twitter, hashtags are now used on Instagram, Pinterest, and Facebook.
The top beauty hashtags include: #beauty, #love, #beautiful, #makeup, #style, #instagood, #beautytips, #beautymakeup, #beautyproducts, #beautyaddict, #beautycare, #beautyful, #beautyqueen, and #beautygirl.
Use Pinterest to sell beauty products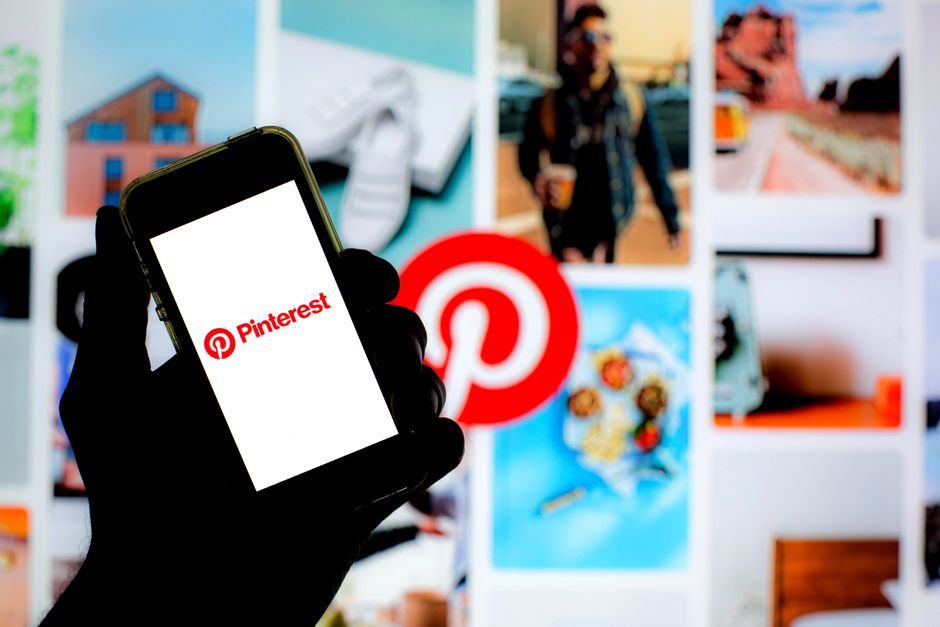 Pinterest is perfect for the kind of uplifting, inclusive marketing that's so effective in the beauty space nowadays. It's not just about sharing content, it's also about saving it and using the ideas at a later date. This is perfect for beauty tips and advice!
Pinterest content also lasts much longer than other social media platforms. Posts and tweets come and go – they can be buried in your feed within minutes. Pins, on the other hand, can stick around forever. This makes it ideal for marketing your beauty dropshipping store.
As a result, more than 25% of the time spent on Pinterest is devoted to shopping and over half of regular US pinners frequently shop on Pinterest. This means you could even start a board for your store, just pick the right hashtags, link back to your blog/store, and always make your pins shoppable.
Plus, there are so many Pinterest beauty boards with thousands – if not millions – of followers. Some of the most popular include: Good Hair Day, Nail Polish Galore, Beauty Blitz Hair, Gal Meets Glam Skin Care, Michelle Phan's Nail Board, Kandee Johnson's Beauty & Makeup, or The Goddess Skin Care.
Remember, influencers play a huge role in beauty. For example, superstars like Michelle Phan (on YouTube) and Kandee Johnson (on IG) both got their starts as makeup artists.
Here are a few basic Pinterest tips:
Pin images to Pinterest and always include a pinnable image on every blog post.
Any images you pin should include your store branding.
Always build links back to your store/blog, either in the description or in the pin's source.
You should also add links to your store/blog in the image description.
Embed pins on your blog – this is the best way to get more repins.
Always share your pins on all your other social media accounts.
Target beauty professionals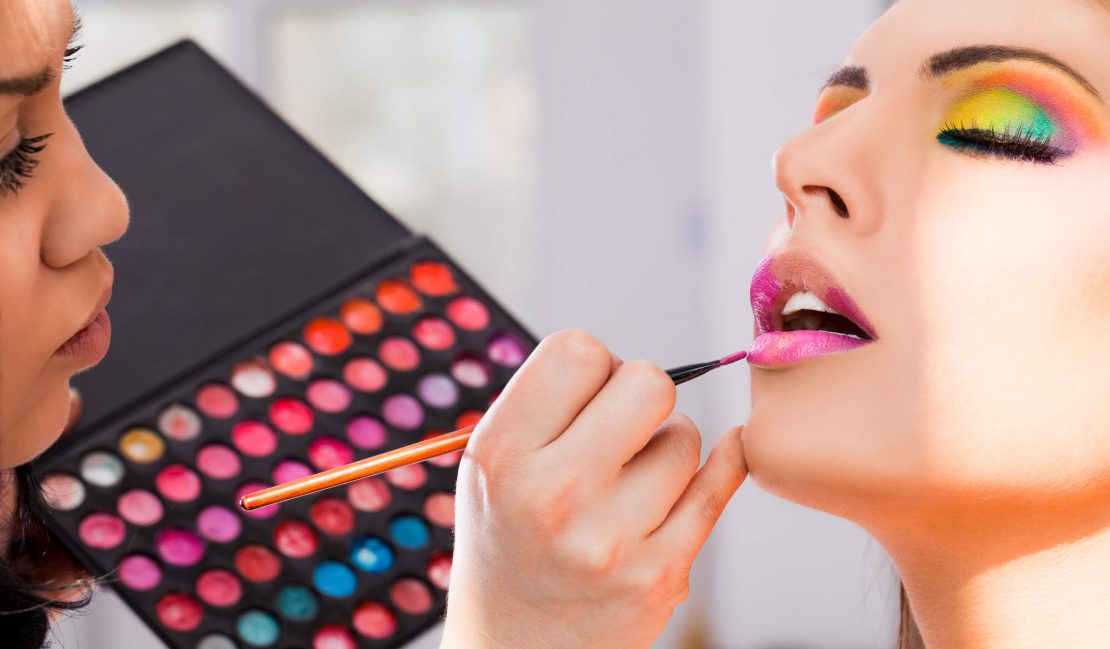 Beauty products aren't only purchased by regular consumers – you can also try to sell to beauty professionals.
In some cases, they'll want to buy in bulk, so you can choose a supplier that offers both: bulk wholesale prices and dropshipping. You buy products in bulk, and then sell a smaller bulk amount at a markup to the beauty professional.
Beauty professionals who might be interested include:
Cosmetologists
Makeup artists (MUAs)
Hairstylists
Beauticians
You can try to target these professionals by browsing around on social media and finding what pages or organizations they belong to. Once again, hashtags can prove to be extremely helpful.
For example, if we look at the most popular hashtags for makeup artists, they are: #makeupartist, #makeup, #mua, #makeuptutorial, #beauty, #makeuplover, #makeupaddict, #makeuplooks, #makeupideas, #bridalmakeup, and #makeupwedding.
How Do I Find A Beauty Wholesaler Or Dropshipping Supplier?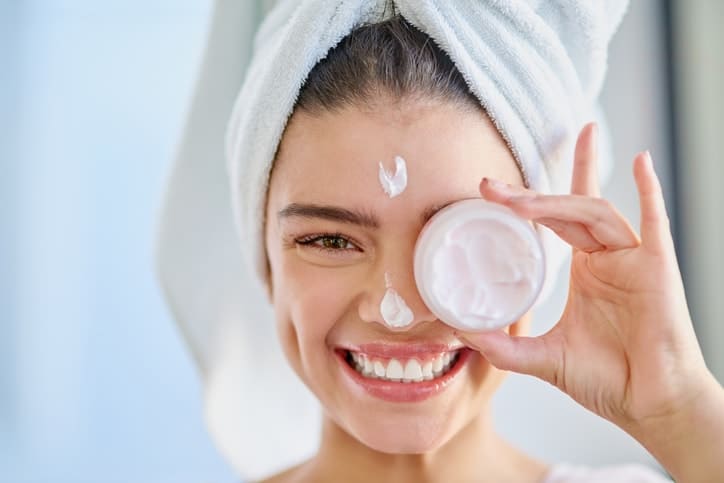 Your wholesaler or dropshipping supplier is how you buy beauty products at wholesale prices to stock your online store. In other words, they offer the products that you'll be selling in your eCommerce store.
This makes choosing a wholesaler or supplier one of the most important decisions you'll make in the entire beauty dropshipping process.
As a matter of fact, you really need to take the time to pick the right wholesaler/supplier for your online store!
That being said, let's go over the basics on how to find the right one for your store.
What's The Difference Between A Beauty Wholesaler And A Dropshipping Supplier?
The terms wholesaler and dropshipping supplier are sometimes used interchangeably, but there's actually a difference between the two:
In other words, not all wholesalers are dropshipping suppliers but dropshipping suppliers are always a kind of wholesaler.
So you'll have to decide whether you want to use dropshipping or if you want to buy products in bulk from a wholesaler. If you buy in bulk, you're responsible for storing, packing, and shipping all orders. This means you'll be responsible for storage or warehouse costs.
Plus, the Food & Drug Administration (FDA) states that there are storage best practices that should be followed for some beauty products and cosmetics. They also indicate that shelf life is limited for some of these products, so this complicates the logistics of inventory management.
The dropshipping model does not require the seller to store any inventory, you don't have to buy goods in bulk from a dropshipping supplier (like you usually do from a wholesaler).
Most wholesalers have a minimum order quantity (MOQ) – also known as a minimum purchase requirement – while most dropshipping suppliers do not.
For most online retailers, dropshipping is the easier, more convenient way to sell beauty products. Whatever you decide, ask the following questions before choosing a wholesaler or supplier:
Do they have a minimum order quantity(MOQ)?
Are they just a wholesaler or also a dropshipping supplier?
What are their wholesale prices (if not listed on their website)?
Where are they located and what region do they supply?
Let's go over the two basic ways to find a supplier or wholesaler.
Check A Wholesaler Or Supplier Directory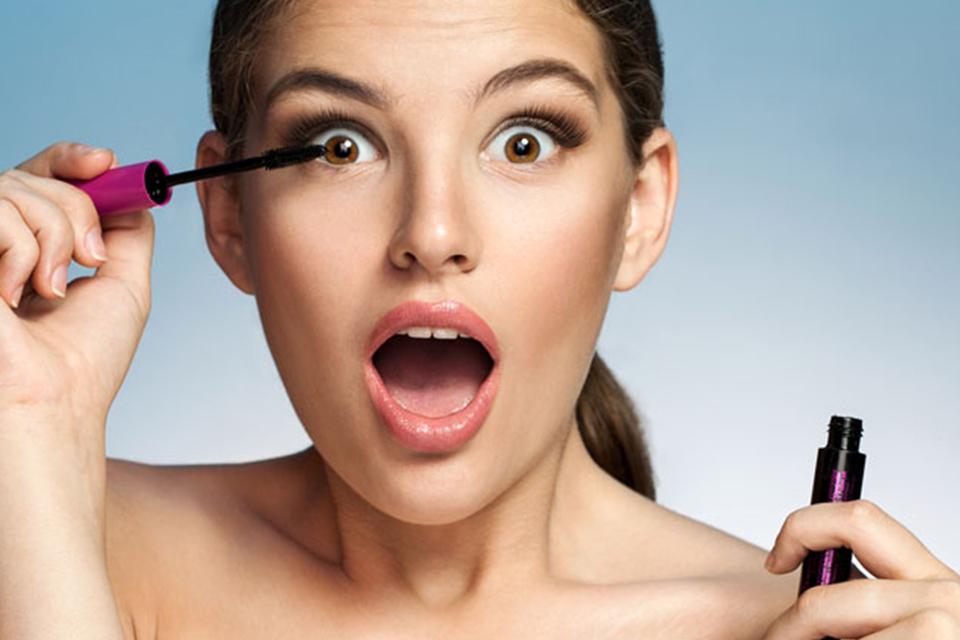 If you're looking for beauty suppliers or wholesalers, it's always best to start with a directory. This is a list of wholesalers – some of which are also dropshipping suppliers – that have been pre-screened and vetted.
This is important because inferior, illegitimate, or even fake dropshipping suppliers exist, usually based overseas. Using a directory means you'll only get legitimate suppliers.
Plus, rather than looking for wholesalers and dropshipping suppliers one-by-one, you can use the directory's search function or browse the listings.
Most directories include general merchandise suppliers, but there are some directories that have entire sections that are exclusively devoted to beauty products and cosmetics.
In most cases, you have to pay for access to the directory, although there are a few that are free. Generally, the paid directories have more listings and include only premium wholesalers.
The top beauty directories that are free include:
You should always confirm if the wholesaler is also a dropshipping supplier – this information is not always listed on the website. It may also be a good idea to check multiple directories since they frequently don't include the same beauty suppliers.
Finally, some of the directories – including Wholesale Central and SaleHoo – also list the info for manufacturers of beauty products. This means if you want to find suppliers by contacting the manufacturers first, you can always do so using these directories.
Find A Beauty Wholesaler Or Supplier On Shopify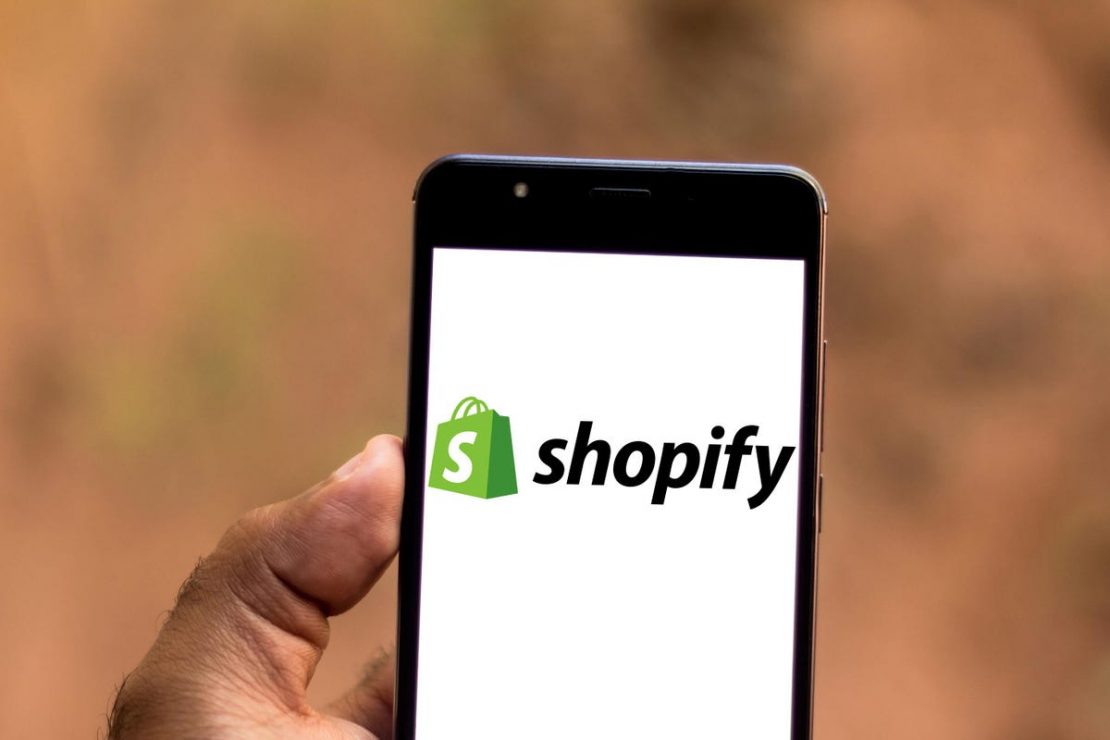 The Shopify platform uses software known as apps that can do any number of useful tasks, from customizing your cart to building your entire store. They're like the apps on your smartphone and – without apps – your phone's just an expensive paperweight!
There are two ways to find Shopify apps: the Shopify store admin or the Shopify app store. If you're going through the admin, you just click on the Apps tab and type the name of the app. You can't browse for it, so you'll have to know what wholesaler app you're looking for.
The app store allows you to see all the possible apps in a list. Go to Categories, select Finding Products, and choose Dropshipping or Finding Suppliers.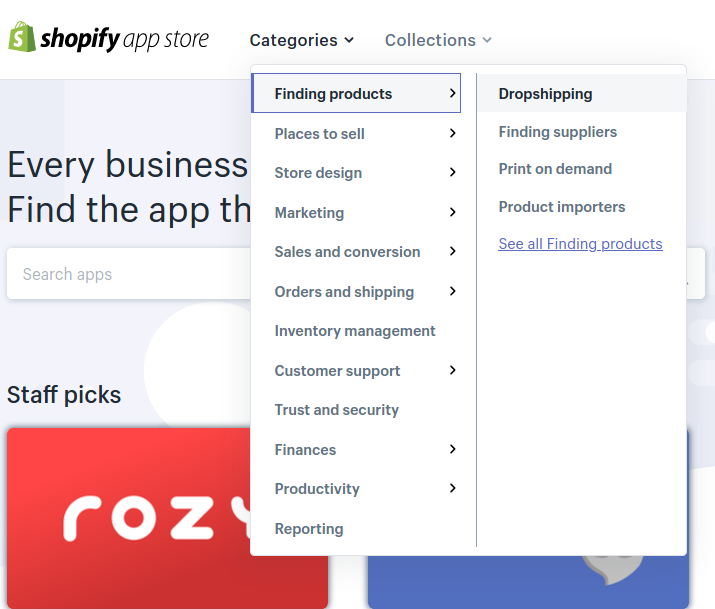 You can also use the search function – just make sure you try a few different terms, including wholesaler, supplier, dropshipping, or even distributor. You can also type beauty, makeup, or cosmetics to see apps specific to that market.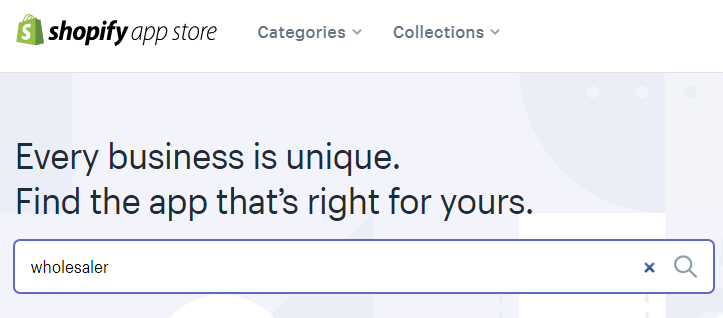 There are several beauty wholesaler and supplier apps for Shopify:
Out of these, only GreenDropShip is a wholesaler/dropshipping supplier that is based in the USA and specializes in hair care, skincare, and men's grooming. AliExpress is based in China, Natural Cosmetics carries only makeup, and Dropship Beauty carries only wigs and extensions.
It's important to note that some wholesalers don't have an app. That doesn't mean you can't sell their products – they may still allow you to integrate with Shopify via a product feed (or inventory feed).
For example, you can use GreenDropShip to dropship on Shopify with or without or app. Our app simply improves automated dropshipping and makes it easier for sellers.
You can also check out these related posts:
Top Beauty Wholesalers & Dropshipping Suppliers
Let's take a look at the top wholesalers and dropshipping suppliers for beauty products, broken down into the following categories: Skincare; Makeup & Cosmetics; Fragrances, Perfumes & Colognes; Nail Care & Nail Art; Hair Care; Men's Skin Care, Beard Care & Grooming; and Black Hair Care.
Skincare Suppliers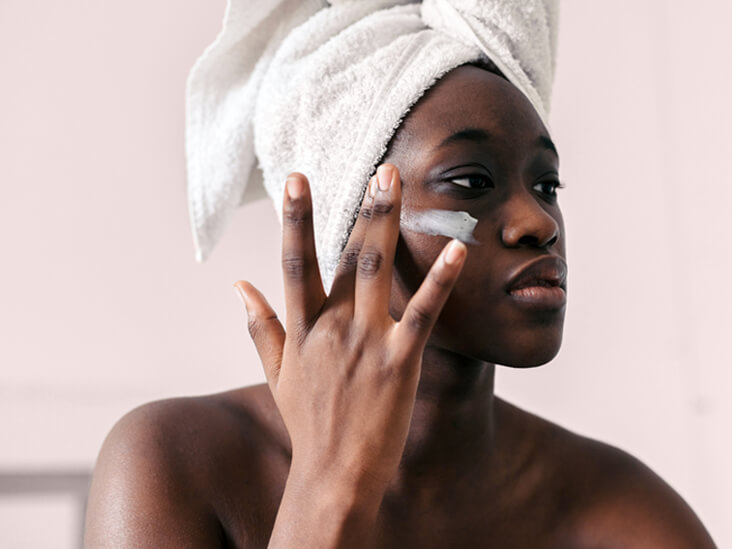 Skincare is a huge part of the beauty industry, with lots of brands and products available to consumers. However, it's unique in that it's growing faster than any other segment of the beauty industry.
According to a study from Automata, sales of skincare products in 2019 grew by 13%. Plus, online beauty retailers grew by 24% during that time, with skincare being their biggest selling market segment.
Here are the top skincare dropshipping suppliers and wholesalers. To make it a little easier for you, we've also included a separate section (see below) for Men's Skin Care & Grooming, since not all suppliers offer Men's items.
GreenDropShip is a US-based supplier/wholesaler that specializes in natural and organic products. We have thousands of premium, specialty, and gourmet items in our inventory, including a wide range of both Women's and Men's skincare items from well-known brands.
These include body/facial lotions, sun protection, tanning lotions, lip balm, shaving creme/aftershave, facial mists, toners, astringents, cleansers, exfoliants, masks, and body care kits.
GreenDropShip also carries other types of beauty products, including:
Shampoo/conditioners
Hair color products
Styling products
Hair and scalp treatments
Oral care
Aromatherapy and body oils
Soap and bath preparations
Deodorants and antiperspirants
Since we're both a dropshipping supplier and wholesaler, you can use a hybrid model to sell our beauty products. For example, you can test out a new item in your online store with dropshipping since it's low risk. If it sells especially well, then you can contact us and order in bulk.
Remember, if you decide to order in bulk, then you'll be responsible for storing, packing, and shipping the items.
Volcanic Earth is a unique beauty supplier that offers eco-friendly and 100% natural skincare products that are made with tamanu oil or coconut oil, both of which are considered natural remedies for numerous skin conditions.
Their skincare products include:
Facial care
Hand care and foot care
Tamanu Oil range of products
Coconut Oil range of products
Body scrubs
Moisturizers
Men's face care
Gift packs
You can check out Volcanic Earth's wholesale program. Unfortunately, they currently do not offer a dropshipping program and they only offer their own products – they don't carry any other brands.
Based in Honk Kong since 1998, Strawberry has established itself as a premier online store for skincare. They call themselves The Fresh Beauty Company because their products are all "100% fresh, authentic items and [their] deals are irresistibly sweet – just like a fresh strawberry!"
Although they don't have a dropshipping program, Strawberry does have a wholesale program.
However, unlike other wholesalers, you can't order large quantities of individual items. They only allow you to buy "across the range" – small quantities of many products. Plus, they're also a discount e-commerce store that sells directly to customers.
Makeup & Cosmetics Suppliers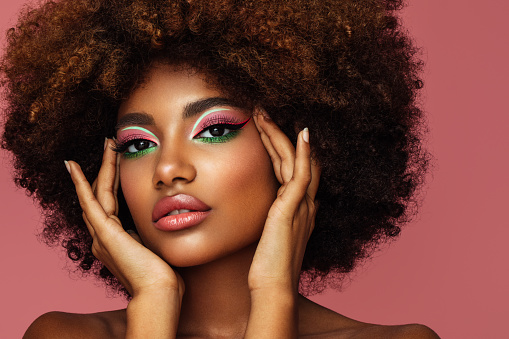 Makeup has seen a massive resurgence with the unstoppable rise of social media. It's always been popular, especially with women, but there's a whole new world of YouTube makeup tutorials and Instagram influencers that has increased demand for makeup in recent years.
In the US alone, the industry is worth $84 billion – and it's still growing!
There are always new products, tones, and trends being developed – this gives you endless opportunities to find a dropshipping niche. So let's take a look at the top makeup dropshipping suppliers and wholesalers.
At this point in time, Nordstrom is a retail institution. However, they're different from other luxury department stores because they have a dropshipping program.
Nordstrom has fully optimized this program by partnering with Dsco to offer an integration platform. This effectively simplifies and standardizes how suppliers connect and exchange all the dropshipping data.
Makeup and cosmetics products available through Nordstrom's dropshipping program include:
Blush
Bronzer
Brushes/tools
Eyeliner/eyeshadow
Concealer
Foundation
Lip care
Mascara
Nail care
Gift sets
Via Trading is a family-owned, California-based wholesaler founded in 2002. They supply both large and small resellers with discounted merchandise sourced from closeouts, overstock, shelf pulls, irregulars, and customer returns from the leading department stores in the US.
However, they're only a wholesaler and not a dropshipping supplier. This means you can only buy items in bulk, usually per pallet, so you need to have the warehouse space and shipping logistics to handle this amount of inventory.
They offer bulk cosmetics like:
Assorted liquidation cases (cosmetics)
Accessory lots
Shadow palette
Finishing powder
Lipsticks
Blush
Foundation
Nail polish
Makeup remover
Lip balm
Topper Liquidators is a family-owned company that's based in Florida. Much like Via Trading, they provide liquidation services and specialize in wholesale merchandise that comes from excess stocks, surplus inventory, closeouts, and overstock retailers.
Currently, they only offer wholesale services with no dropshipping program in place. This means that you have to buy the beauty products in bulk, although it's not per pallet like with Via Trading.
Because they get their cosmetics merchandise from liquidation sales, their inventory is always changing, including items like:
Soaps
Cosmetics lots
Skincare lots
Eyeshadow
Makeup remover
Lipstick
Nail care lots
Nail polish
Flat irons
Dermabrushes
Fragrances, Perfumes & Colognes Suppliers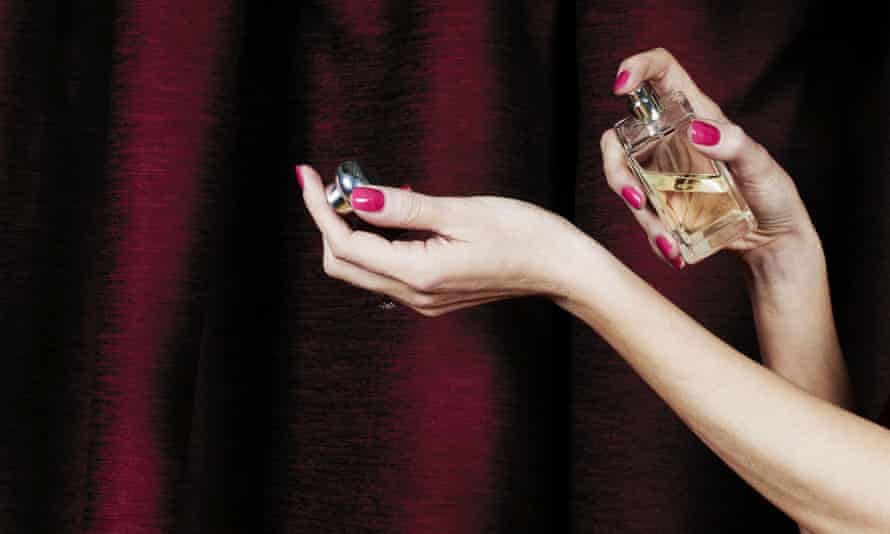 Fragrances, including women's perfumes and men's cologne, are another crucial part of the beauty product marketplace that's experiencing healthy and sustained growth.
According to recent research, the global fragrances and perfumes market is estimated to reach nearly $57 billion by 2026.
There's plenty of money to be made, so let's take a look at the top dropshipping suppliers and wholesalers for fragrances, perfumes, and colognes.
FragranceNet is a US-based supplier/wholesaler that specializes in fragrances for both men and women. They carry over 17,000 brand-name products without any imitations or knock-offs – this is unfortunately common in the fragrances market. Their extensive inventory includes:
Perfume
Bath & body
Gift sets
Unboxed/Testers
Samples
Cologne
Aftershave
Travel sprays
Celebrity scents
They also offer skincare, makeup, cosmetics, hair care, aromatherapy, candles, and gift sets. Finally, they have both a wholesale and a dropshipping program.
Although the name says "Paris", they're actually based in Houston, Texas. This is because Aura Fragrance of Paris pays tribute to the European heritage of fragrance and perfume-making.
They also offer a comprehensive selection of premium-quality prestige brands that online shoppers know and want.
Over 125 top-quality fragrance brands are offered, from the timeless classics to the latest launches. This includes fresh stocks that come directly from the original brand manufacturer.
Aura Fragrance of Paris is both a wholesaler and a dropshipping supplier. In terms of shipping, any order over $69 has free shipping, otherwise, there's a flat $5.95 fee.
They can only ship within the US and most orders are processed and delivered within 2 to 5 business days. You can check their current inventory as a CSV file – last updated December 28, 2020.
Nail Care & Nail Art Suppliers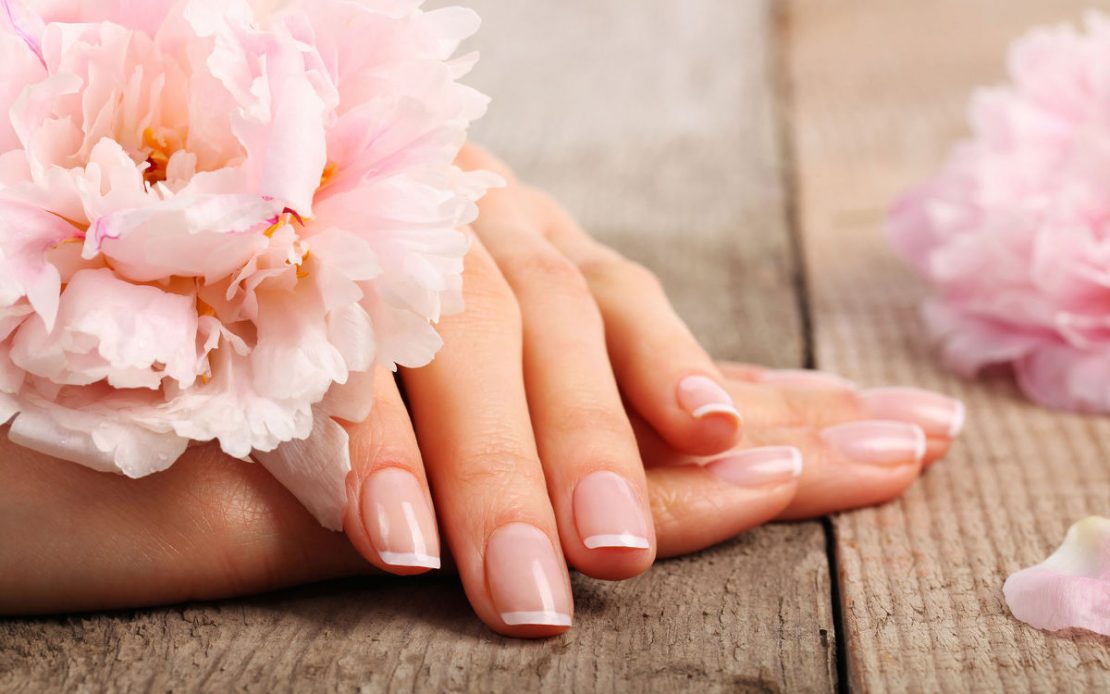 Nail care and nail art are also major segments of the beauty products market. According to recent research, the COVID-19 epidemic only slightly slowed down its growth and the overall nail care market is still estimated to reach $11.6 billion by 2027.
These are some of the top Nail Care and Nail Art dropshipping suppliers and wholesalers.
Candied Nails is an Arizona-based supplier and wholesaler that specializes in press-on nails and general nail care. They offer a huge selection in every possible color, pattern, or theme. Some of their items include:
Press-on nails
Real nail polish strips
Gel nail strips
Valentine's Day nails
Branded nails
Floral nails
Geometric nails
Holiday/character nails
Candied Nails has both a wholesale and a dropshipping program – they can even offer blind dropshipping with your branding on the packages. Their wholesale prices are lower if you buy in bulk, so contact them with a) the quantity you want to buy and b) how often you'll be buying to get a quote.
Born Pretty is a nail art and nail care wholesaler based in China. Founded in 2009 by Ms. Jessica, the company's stated mission is to, "redefine beauty by creating amazing products for beauties from all over the world." They offer over 10,000 different nail beauty products, including:
All kinds of nail stamps
Nail stamping kits
Nail polish
Gel polish
Powders
Acrylics
Nail art tools
They also have one warehouse in the US and one in the UK, so the shipping times are shorter than other Chinese suppliers/wholesalers. Currently, they offer only wholesale services, but you have to contact them directly to get a list of wholesale prices.
Beauty Bigbang is a beauty wholesaler that ships all over the world. Most of the shipments come from their US warehouse, so the shipping times are shorter than if the packages were coming from overseas.
Although they carry all kinds of beauty products, they focus on nail care and nail art like:
Nail glitter
Sequins
Stamps and stamping kits
Nail decorations
Polish
Nail stickers
Tools and accessories
Beauty Bigbang is also a dropshipping supplier. If you want to join their Dropshipping Program, you have to have been a member and regular customer and then go through the application process.
Healiohealth is an Ohio-based online store and beauty wholesaler/supplier with an extensive inventory of nail care accessories and tools, including:
Cuticle trimmers
Emery support and tubes
Manicure/pedicure sets
Cuticle brushes
Cones
Sapphire disks
You can check out their wholesale/dropshipping program. Usually, their products are available at wholesale prices and in bulk quantities only (you have to email to get the full price list).
However, they also offer a dropshipping program and can even have a web developer "integrate product into [your] website in a few days".
Haircare Suppliers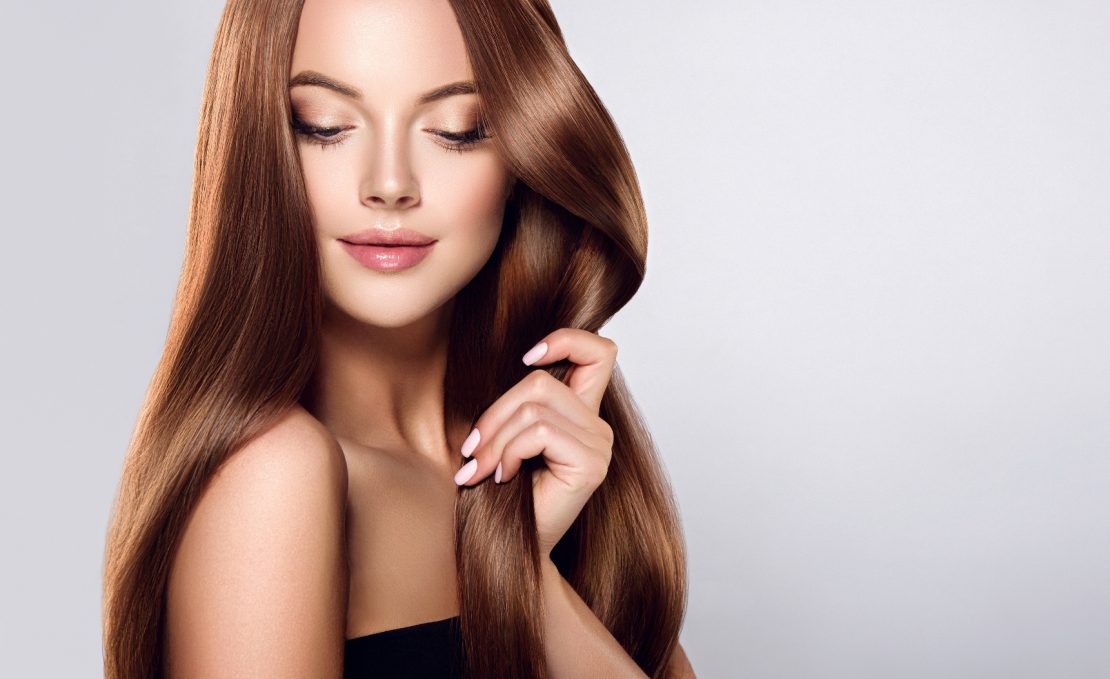 After skin care, hair care is the second biggest market segment in beauty supplies. According to recent research, the global haircare market is projected to reach $111.98 billion by 2026, growing at a rate of 5.2%. That means there are plenty of opportunities to tap into that growing demand.
These are the top hair care dropshipping suppliers and wholesalers.
Based in Seattle, Light In The Box is a well-respected and reputable dropshipping supplier/wholesaler with a wide inventory of products like:
Synthetic wigs
Hair pieces
Toupees
Hair accessories
Human hair wigs/weaves
Capless/lace wigs
They have 24/7 customer support and can ship to over 170 different countries. Additionally, they have a great selection of other beauty products, including nail care, makeup brushes, cosmetics tools, skin care, shaving/grooming, oral care, and foot health.
To learn more about their dropshipping/wholesale program and get a price list, you can contact them.
QuarkSCM is a dropshipping supplier and wholesaler that's based in China. They offer a wide variety of hair care accessories, including:
Hair dryers
Hair care kits
Brushes/combs
Hair color kits
Curlers
Wigs
Shears/scissors
Curling and straightening irons
Styling tools
Quark SCM has a dropshipping program and a separate wholesale program. If you choose dropshipping, there are no minimum order quantities (MOQs), making it a very low-risk retail method to sell haircare products online.
On the other hand, if you want to buy in bulk and get a discount through their wholesale program, the MOQ is at least 50 units of each SKU.
Men's Skincare, Beard Care & Grooming Suppliers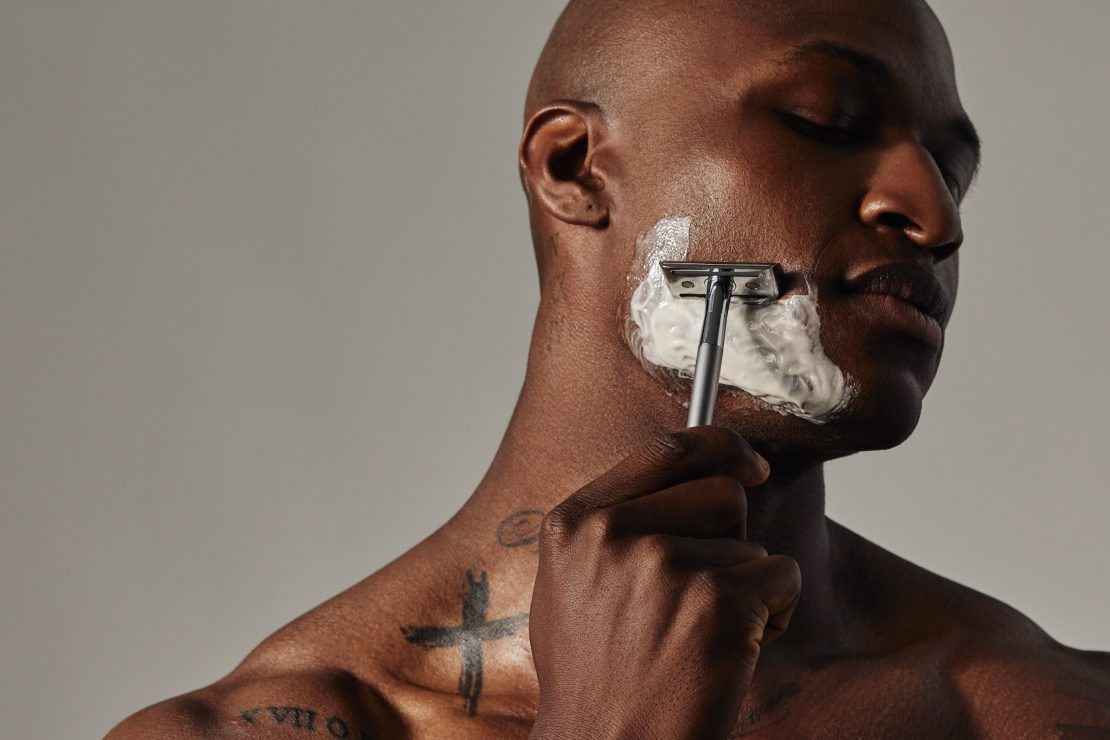 This is a niche of the Haircare and Skincare sections listed above. Not all the suppliers/wholesalers listed above carry men's beauty and self-care products, so we've provided some that either focus on this niche or have a decent inventory.
These are the top dropshipping suppliers and wholesalers for the men's skincare and grooming niche:
Faire was founded in 2017 to help entrepreneurs chase their dreams. It's an online wholesale marketplace empowering small business owners and independent brands to buy and sell wholesale online.
Located in San Francisco, Toronto, Ontario, and Salt Lake City, it's already connected over 170,000 local retailers with thousands of vibrant new brands.
Plus, they offer a huge selection of products, including:
Beard care
Body care
Cologne
Hand lotion
Shaving supplies
Face serum
Aftershave
Haircare
Skincare
They have a wholesale program that offers small-scale online resellers the same financial terms as huge retailers: things like free returns and net 60 payment. They also have an e-commerce platform that can help you build a store from scratch.
Established in Alabama in 2000, Wholesale Natural Body Care offers the Private Label Masters, a private label program that lets you order men's skin care and grooming products in bulk in large containers that are unmarked, unbranded, and sometimes even unscented.
These private label products include:
Aftershave
Beard shampoo
Beard hemp wash
Bump Be Gone bump fighter
Hemp and shea shower gel
Hemp seed and shea body cream/lotion
Body and face polish
Body butter
All products are paraben-free, gluten-free, 100% natural, and sometimes vegan. Most resellers who choose the unscented products are probably looking to add fragrance themselves – usually with essential oils – to create a unique, independently branded beauty product.
Black Hair Care Suppliers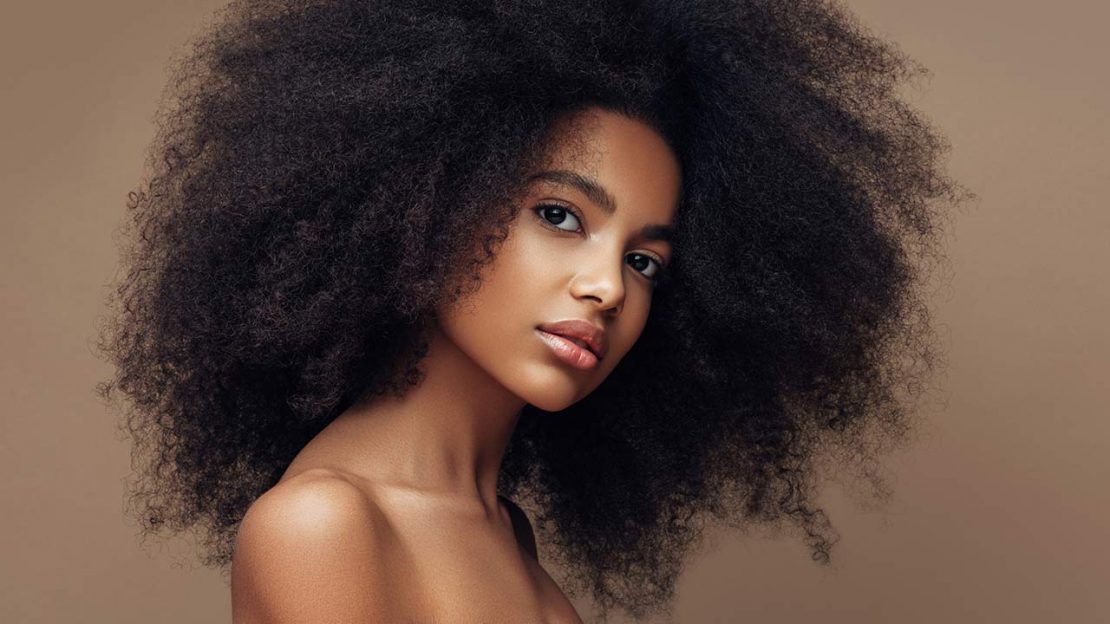 This is a Haircare niche that's very popular since black haircare frequently requires unique products. As a result, there are dropshipping suppliers and wholesalers who specialize in this niche.
You can also check out our entire blog post about Black Hair Care Distributors for your dropshipping store.
This is a dropshipping supplier that focuses exclusively on weaves and wigs for the black haircare market. They offer all kinds of black haircare products, including:
Weaves
Custom wigs
Lace front wigs
Headband wigs
Bob wigs
Bang bob wigs
These include textures and patterns like Straight, Body Wave, Loose Wave, Deep Wave, Tight Curly, and Kinky Straight. For the past 9 years, they've been a dropshipping supplier that's based in China, although many resellers prefer a dropshipping supplier that's based in the USA.
This is one of the largest and most established black haircare wholesalers. They have a huge selection of widely-recognized, brand-name products, including:
Shampoo
Conditioner
Hairstyling products
Hair color kits
Human hair weaves
Synthetic weaves
Lace wigs
Synthetic wigs
Hair rollers
Braids
Drawstring ponytails
Hairpieces
Haircare tools/accessories
Other beauty products
Based in Tennessee, they currently offer discounts for bulk and wholesale orders only. As of now, they do not have a dropshipping program and their minimum order quantity (MOQ) is $2,000.
Dropship Beauty Products With GreenDropShip
You can find all kinds of amazing wholesale beauty products at GreenDropShip, most of which are 100% natural and/or USDA-certified Organic. We also carry widely known brands as well as emerging brands, allowing retailers to innovate into new segments in the beauty market.
GreenDropShip is an innovative and easy-to-use wholesaler and dropshipping supplier. That means that we offer you the chance to buy in bulk at wholesale prices or use our dropshipping program.
We also offer a Shopify dropshipping app for seamless integration to your Shopify store – you can add products with just a few clicks and no spreadsheets.
If you'd rather not use the dropshipping app, you can still take advantage of our product feeds to easily add products to your Shopify, WooCommerce, or Amazon/eBay stores.
Finally, we have an incredible selection of premium, specialty, and gourmet items, most of which are made in the USA. In addition to beauty products, our members can choose from categories like:
General health and wellness products
Various groceries, including beans and rice products
Bottled water, including sparkling, mineral, and alkaline water brands
Energy drinks, juice, yerba mate, natural soda, coffee, and wholesale tea
Organic sugar, honey, and natural sweeteners like Stevia or monkfruit
Dairy and plant-based milk, including soy, oat, almond, and rice milk
All kinds of snacks, including gourmet chocolate, candy, and exotic snacks
Baking ingredients, including flavor extracts and different types of flour
Cooking ingredients, including seasoning, herbs, and spices
Sauces, marinades, and dressings
Vitamins, supplements, minerals, and digestive aids
Meal replacements, protein powders, and weight loss products
Baby products, including food and diapers
Home goods like detergents, soaps, and cleaning supplies
Pet food, treats, and supplements
Essential oils and aromatherapy diffusers
Become a dropshipping member today and we'll store, pack, and ship your orders to your customers!
Join GreenDropShip today and start selling!