How to Make a Dropshipping Website To Sell Products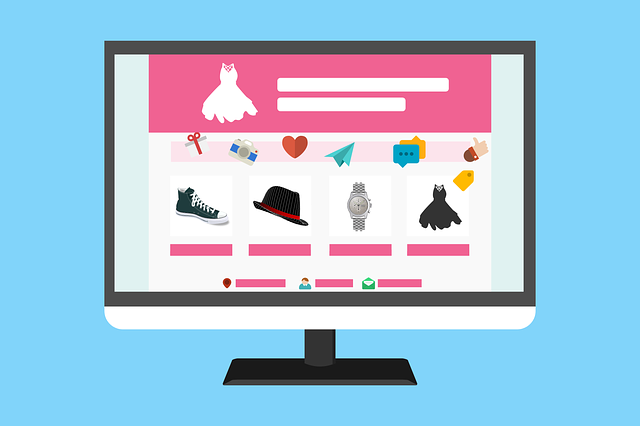 Dropshipping can be a highly profitable enterprise. As far as e-commerce business models go, dropshipping has its fair share of benefits over other retail fulfillment methods. However, in order to properly capitalize on this potential, you need to consider how to make a dropshipping website to boost your sales. This is one of the most important parts of the entire process and should never be underestimated or overlooked.
Before we get into the specifics of how to make a dropshipping website, let's just do a quick recap of what dropshipping is:
Your dropshipping website receives an order and payment for a product listed on your website.
You pass this order and shipment details to a dropshipping supplier (to whom you may pay a membership fee).
The supplier delivers the order, packaged and complete with your branding and contact details, to the customer.
With that being said, let's take a look at how to effectively make a dropshipping website!
Choose a Dropshipping Supplier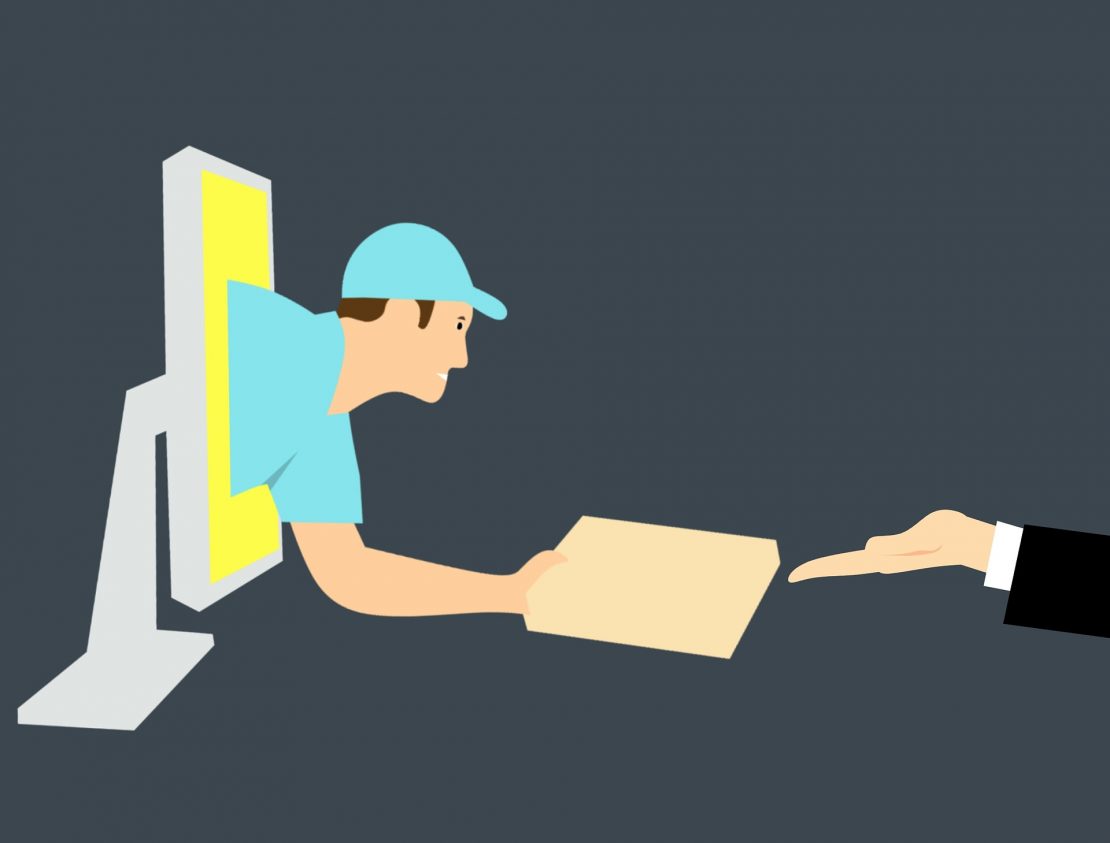 Once you've decided on how to make your dropshipping website, you'll need to choose the right supplier. Ideally, they'll have the following characteristics:
Knowledgeable sales and support representatives.
High-quality products that meet consumer demand.
Tools to help you track your inventory and sales.
Be reliable, timely, and efficient in their shipping and packaging.
Reasonable and competitive membership fees.
Not only does Greendropship meet every single one of these criteria, but we also offer over 20,000 natural and organic products made in the USA. Because of this extensive inventory, there are plenty of options for you to curate the best product list for your potential customers.
Select an e-Commerce Platform
There are multiple e-commerce platforms you can use, but let's go over the three most common:
Woocommerce – This is an open-source plugin designed specifically for WordPress. By integrating with WordPress, it can be used by any size of online merchant, from small to large. That being said, it's quickly become very popular due to its convenience, simplicity, and ease of customization.
Shopify – This is a membership to a software service that allows you to create an e-commerce website. In doing so, you are able to use their shopping cart solution for everything you need in online retail: listing, selling, shipping, and managing your products. Additionally, Shopify also offers a free trial with limited functionality so you can get a feel for the platform.
BigCommerce – This is a software as a service (SaaS) e-commerce platform. It's also quite popular due to its easy-to-use interface while its features conveniently include segmentation and customer groups as well as search engine optimization (SEO) and web hosting.
How Will Your Dropshipping Website Boost Your Sales?
If you're an online retailer and you're wondering how to make a dropshipping website, it's always useful to take a step back and consider what you're trying to achieve with the website design. That being said, remember that your e-commerce website will be successful if:
You provide a good user experience (also known as U/X).
The products are easy to find.
Your product descriptions are appealing, accurate, and appealing.
The checkout process is easy, convenient, and secure.
In other words, the dropshipping website drives your whole e-commerce business. It's quite possibly the most important piece of the entire puzzle!
However, don't get overwhelmed! Yes, there's a lot of pressure, but it's important to note that building a high-quality website for this very purpose isn't difficult anymore, and especially in 2020. For example, you don't need to hire a designer or another "website pro." You can do most of the work yourself.
For instance, Shopify has a great guide about drop shipping, and they've made it quite clear that they have built a system that caters to those who dropship products. What this means is that you can safely just sign up with Shopify – a hosted website service – and they will help you build and launch your drop shipping website from A to Z, and with minimal technical hassle.
So, now that you have a supplier and know which e-commerce platform to use, be sure you follow these tips to make your website appealing and to make sales.
10 Tips to Create an Attractive Dropshipping Website
If you're wondering how to make a dropshipping website, be sure you keep these 10 tips in mind. Doing so will help you connect with customers and effectively boost your sales!
1. Use a Clear and Engaging Website Design
Consistency is key to making your e-commerce website work. Keeping your design coherent with what you're selling completes the overall feel and look of your site. When designing, make sure that everything from images, color schemes, to text, perfectly defines your brand identity. For example, If your website is selling toys for children, your design should look fun and colorful. And if your website is selling gadgets, the theme of your design should look techy and modern.
2. Design Your Shopping Cart with Your Customers in Mind
The design of your shopping cart should induce your customers to add several items, remove items, or change their order in a very easy way. It should include all the important features such as a "continue shopping" button so that they can change or add items in the cart.
In fact, here are some effective guidelines to follow when developing your shopping cart:
Place the shopping cart in the upper right corner of the page.
Be sure to design the cart to display the number of items that the customer has chosen.
Add a confirmation when items have been added to the cart.
Include a mini cart. This is a pop-up that contains the most important cart details.
Always provide information about free shipping.
Be sure to lead your customers towards the checkout.
3. Provide Your Shipping Rates
Customers prefer e-commerce websites that offer free shipping. Of course, it depends on the items that are being ordered. At any rate, it will be to your advantage if you can emphasize in your website that your shipping rates are lower than your competitors.
Some of the most popular e-commerce sites offer low or free shipping. When shopping online, customers are always torn with the question "Is this a good deal?" Usually, they make their final decision once they see the shipping rate. High shipping means "I could have just bought this item on a regular store and I wouldn't pay as much for shipping" while low shipping means that "I can spend a few bucks for shipping just to stay at home and wait for my item to arrive".
4. Make Sure Your Write Unique and Appealing Product Descriptions
The purpose of your e-commerce site is to sell products, therefore it is only right that you should highlight your products on your website. When showcasing items, make sure that you're using high-quality images that will get the user's attention. The larger the images, the better. By showing quality pictures, your customers can see how well the product looks in real.
For better usability, choose a layout that emphasizes your product on every page. Lack of information can make customers leave and reach to other websites.
Misinformation is even worse. When you put in the wrong size or color, you risk getting a bad impression and losing valuable customers. Describe your products correctly and in detail. Unlike shopping in brick-and-mortar stores, your customers can't touch and see their items at every angle. You need to devise ways so you can give your consumers all the information they need to picture your item in their heads. This includes the type, color, size, weight, thickness, cut and fit (for clothes), and all the necessary instructions they need to know before purchasing the item.
5. Design an Easy Check-Out Process
E-commerce websites with easy check-out processes attract the most customers because they won't have a hard time checking out once they have completed their orders. Remember, website visitors are not always ready to buy something; in other words, they haven't made up their mind completely.
As a result, never give them a chance to change their minds and abandon the cart. If your checkout process is long and complicated, you won't have high conversion rates. But if you can simplify the process by eliminating unneeded steps, you'll boost your sales and make more money.
So, the name of the game is to make the entire process:
Easy
Convenient
Quick
If you're wondering how to make a dropshipping website that has an effective checkout process, then always keep those principles in mind!
For example, make sure you install a checkout progress bar – this will help potential shoppers understand where they are in the checkout process. Furthermore, you should always allow for a guest checkout option and not require every new shopper to set up a user profile. In many cases, this will scare potential shoppers away as they feel like they're committing to too much in their first visit.
7. Incorporate Trust Signals into Your Website Design
Security needs to be a top priority for your e-commerce site. If your pages appear untrustworthy, people won't want to buy anything. For example, in the past five years alone, 46% of people in the United States have been affected by credit card fraud. This means that there's a high probability that nearly half of your website visitors have experienced some form of fraud. Even if they haven't personally fallen victims to fraud, it's safe to assume that they know at least one person who has.
Consequently, if your checkout process isn't secure, people won't feel safe entering their credit card information, which is ultimately what you need to make money. All pages of the checkout process must be secure. It's also in your best interest to include security badges, such as Norton, McAfee, or whatever else you're using to protect your customers.
8. Link to Your Social Media Profiles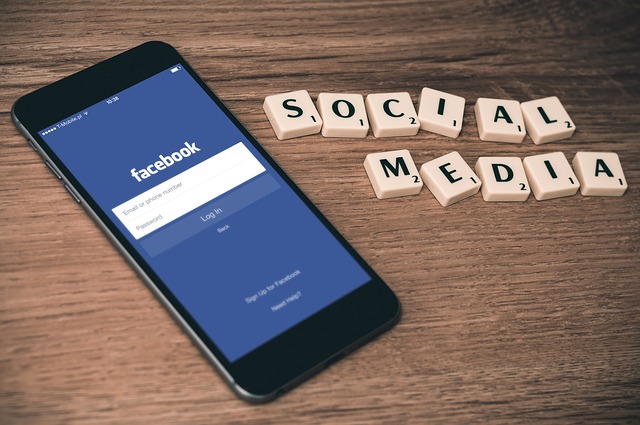 By incorporating social media in your website design, you can expect enhanced ROI if you incorporate some proven social media tactics into your strategy. This strategy will also help your product reach greater numbers of customers without incurring large expenses.
However, managing a bunch of social media accounts can be a real headache! Plus, not everyone can afford a dedicated social media manager, so how do you go about publishing this content without getting overwhelmed? Well, if you use WordPress to build your dropshipping website, you can turn to a plugin known as Social Rabbit to automate your entire publishing process! This is great news as automation is always your friend in dropshipping. In fact, the more you can automate, the better.
So, with that being said, be sure you follow these 4 basic steps for your social media presence:
Create social media accounts for the "Big 4": Facebook, Twitter, Instagram, and Pinterest.
Fill the accounts with primary content that is engaging and friendly; try to have between 10 to 15 posts that are stored and ready to go before you launch a given promotion.
Use Social Rabbit to "store" this primary content and schedule publishing. Furthermore, research indicates that you can get maximum engagement with users if you post early in the workweek (Monday through Wednesday) during regular business hours in the morning. If you have customers in multiple time zones, then it may be best to schedule these posts for between 10AM and noon, Eastern Time.
Watch your accounts, social traffic, and conversions grow!
9. Incorporate Story Telling
If you want to get the most from your e-commerce design, take the time to define your brand. Once you do that, be sure to then infuse that branding into your design. If you're not sure who you are as a brand, that's OK! You're just going to want to do a little business soul-searching before you get down to designing. Ask yourself questions like:
If my brand was a person, who would it be?
If I had to describe my brand in three words, what would they be?
What makes my brand different from other e-commerce shops out there?
What do we do better than anyone else on the market?
Once you know who you are, you can work it into the branding of your e-commerce site. Eventually, creating this identifiable brand will help build trust with your audience and boost your sales! This means that you need to incorporate some story telling into your marketing. Customers want to understand who you are and what your brand is, so be sure that you share your story with them. This will build trust and a rapport with your potential customers, putting them at ease to purchase goods and, more importantly, giving them a reason to come back and become a regular customer.
10. Include Customer Testimonials or Reviews
When determining how to make a dropshipping website that will boost sales, never underestimate the awesome power of positive word-of-mouth! This is also known as "social proof" and it can be a great way to increase your profit margins!
So, when you're designing your e-commerce site, look for ways to show your potential customers the positive feedback you've gotten from your existing customers. Add a rating section where people can rate your products. Once you do, make sure you work hard to get as many 5 star reviews as you can! Furthermore, you should add a testimonials section where you feature customer photos with a quote or two about what a great experience they had shopping with you. Plus, you should ask customers to review your products and then add them to your blog.
The more positive social proof you include, the more trustworthy you'll appear. As a result, you can expect your conversions to keep going up!
What are the Startup Costs for Your Dropshipping Store?
Remember that starting a dropshipping store is relatively inexpensive. However, there are some startup costs associated with it, including:
Choosing a web host Depending on the company, this can start at $2.95 a month. If it can be integrated with WordPress, this will make it especially easy for you to build your e-commerce store. Remember if you get lots of traffic, these rates may increase.
Installing a shopping cart – This is can be an open-source cart, thereby making it free. This is an important step as your customers will crave security. Even though the source code will be free, you will have to host it on a server that you manage.
Sign up to get an SSL certificate – Usually about $1.50 a month, although your web host may sometimes offer it with the price of the web domain. This is also crucial for security.
Sign up to get a credit card processor – Not a monthly fee, but usually between 2 and 3% per transaction. Usually, you will have to go over a rate proposal with your processor. Much like the shopping cart and SSL certificate, this is also vital for customer security.
Template for your website – Anywhere between $20 and $50. This is an optional one-time cost if you do not want to go through the trouble of designing your website. Templates are especially useful for people who are new to web design or user experience.
These basic costs can be easily managed! Furthermore, you can usually find companies that offer you a free trial for your domain name. This is usually 1 year, making it possible for you to build a client base and start generating profits before you have to begin paying.
Choosing a reliable, trustworthy, and efficient supplier is key to your success. You should consider this to be like a collaboration as both of you will be working to make your store thrive. With these principles in mind, Greendropship is the ideal supplier for your needs. Contact Greendropship today to speak to a representative who can answer all your questions or download a product catalog here!