How to Make An eCommerce or Dropshipping Website to Sell Products
If you make the right choices and play your cards well, then dropshipping can be a very profitable business model. Of course, there's no such thing as a "fool-proof" and "guaranteed" way to make millions (no matter what some people might say), but there is definitely a path you can take with dropshipping that increases your chances for success.
As far as Ecommerce business models go, dropshipping has its fair share of benefits over other retail fulfillment methods.
However, in order to properly capitalize on this potential, you need to consider how to make a dropshipping website to boost your sales. This is one of the most important parts of the entire process and should never be underestimated or overlooked.
Your dropshipping website is the effective face of your brand – it's the public-facing part of the company that the customers will be interacting with. Remember, this isn't a brick-and-mortar retail store, where you can have a smiling salesperson charming first-time visitors.
Instead, you have to get that information across with just your online store. With that being said, let's take a look at how to effectively make a dropshipping website!
To make it easier for you to navigate, you can skip to any section:
A Quick Introduction To Dropshipping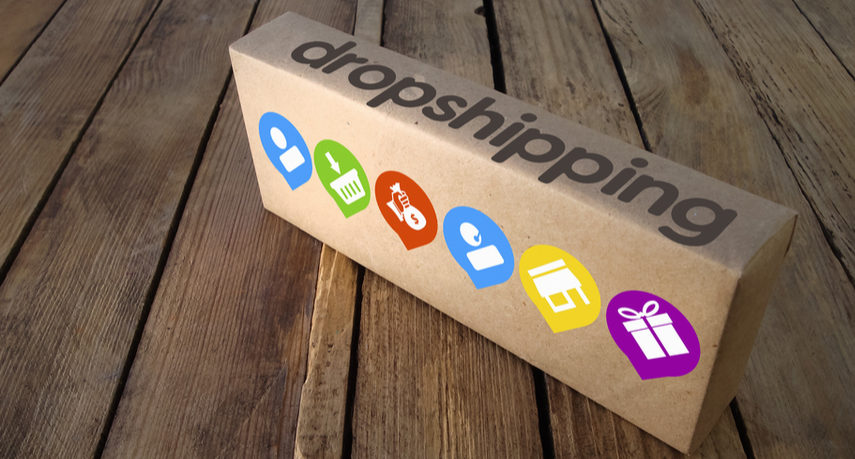 Before we dive into the specifics of how to make your dropshipping website, let's just quickly go over the dropshipping business model. It's unique for being really easy and convenient for sellers, especially when compared to conventional retail models. This is what makes it so attractive to online sellers!
With the dropshipping model, the seller does not handle the inventory. Instead, they work with a dropshipping supplier (or more than one, if necessary) that deals with the hassles and headaches of storing, packing, and shipping products to the end consumer.
This is what makes dropshipping so convenient for online entrepreneurs. You don't have to fork over the cash for a brick-and-mortar store and deal with lots of overhead.
In fact, you can start dropshipping with very little money and your operating costs will always be lower than other retail models.
You also don't have to worry about getting stuck with an unsold surplus of goods – you only place the order with your supplier once the customer has ordered from your dropshipping website.
In conventional retail, if you order in bulk and the product doesn't sell well, then you're stuck with the surplus and will have to slash prices to move the inventory.
All this makes dropshipping cost-effective, low-risk, and super easy!
Let's take a look at how dropshipping breaks down:

As you can see, Step #4 is, You make a profit! That's what you're here for, right? To earn a living online? In order to do that, you'll also have to understand the basic dropshipping profit formula:
Profit = Retail Price – (Wholesale Price + Costs + Fees)
Keep in mind that the retail price is what you charge in your Ecommerce store, the wholesale price is the price your supplier charges you, costs are your overhead, and fees are the membership fees you pay to your supplier.
It's all pretty simple. That's the beauty of it! You can take this simple business model and make some pretty decent coin, as long as you play your cards right and are willing to learn from both successes and mistakes.
If you're exceptionally talented or a natural-born hustler, then dropshipping could even be your full-time job!
How To Choose An eCommerce or Dropshipping Supplier
This is one of the most important decisions you'll make while creating your dropshipping website. If you choose a supplier that's unreliable or has a poor inventory of products, then it's pretty unlikely that your store will get very far.
As an independent entrepreneur, you can switch suppliers as frequently or rarely as you want. Just make sure you find out if your membership fee is month to month or if it's spread over an extended period of time.
Ideally, your dropshipping supplier will have the following characteristics:
Great customer service for sellers and knowledgeable representatives.
Extensive inventory of high-quality products that are in demand.
Tools to help sellers track their sales and inventory.
A reliable, timely, and efficient shipping department.
Reasonable and competitive membership fees and wholesale prices.
Shorter shipping times and better quality control.
That being said, it's important to point out that "dropshipping suppliers" are also referred to as wholesalers, wholesale suppliers, and – in some cases – dropshippers.
Whatever the exact terminology, this is the business entity that carries the wholesale products you want to sell and – if you're using its dropshipping services – will store, pack, and ship the orders to the customer.
GreenDropShip is a dropshipping supplier and wholesaler that has every single one of these characteristics. Additionally, we focus on premium, specialty, and gourmet items and we offer over 20,000 natural and organic products.
Our extensive inventory means that it'll be easy for you to curate the best selection for you or for your future customers.
RELATED ARTICLE: Best Made In The USA Wholesale Dropshippers
Pick An Ecommerce Platform
If you want to start a dropshipping website, it's important to know that there are multiple Ecommerce platforms you can use. This means that instead of building your store from scratch, you can easily create a professional-looking and secure online store and start selling products right away!
These platforms are all extremely easy and user-friendly; to use these platforms, your skillset doesn't have to be super advanced or technical and you don't need to know how to code. That being said, let's go over the three most common: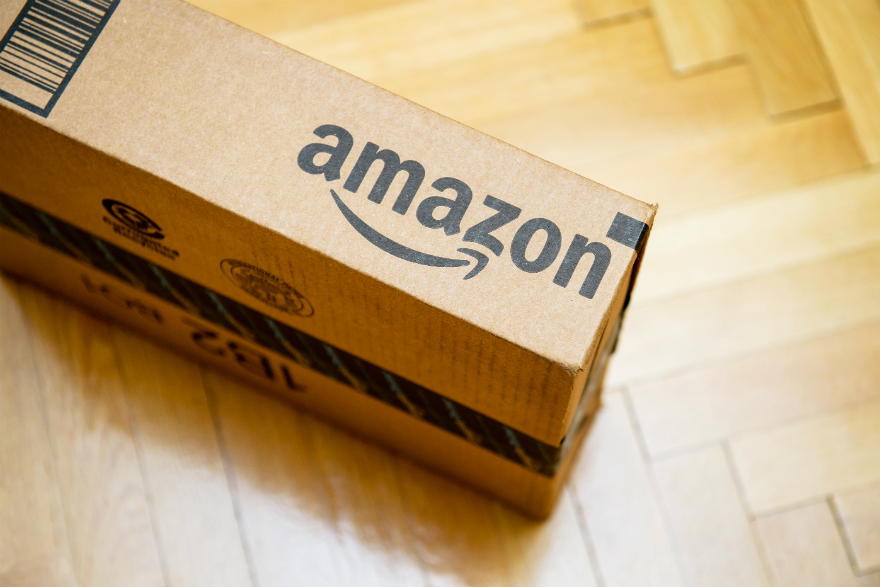 You can easily dropship on Amazon or eBay, gaining access to millions of online shoppers who have a lot of trust in these companies. You can use this trust to generate some really great sales, especially as time goes on and you start to rack up a lot of reviews or ratings.
These can make or break a store, so make sure you take them seriously! Shoppers do read those reviews and they frequently abandon their cart if the seller has poor reviews or ratings.
Amazon is both a retailer (they sell to you) and a marketplace (they facilitate the sale between you and me). Because it also functions as a marketplace, there's a huge number of third-party sellers (3PS) operating on the platform.
In fact, according to a recent report from Statista, over 55% of sales made in the first quarter of 2021 were through third-party sellers. Plus, many of these sellers use dropshipping, making it an extremely common retail model.
To learn more about dropshipping on Amazon, you can check out our comprehensive blog post: A Guide To Amazon Dropshipping.
In it, we break down everything you need to know about Amazon dropshipping, including how to get started and tips to succeed. We also list useful tools to help with price tracking, product research, all-in-one tools, customer reviews, and accounting.
Finally, there's also Amazon FBA (Fulfillment By Amazon). This is a specific kind of retail model in which the seller – again – doesn't handle inventory. Instead, Amazon stores, pulls, packs, and ships from one of their futuristic fulfillment centers spread throughout the country.
GreenDropShip can easily integrate with Amazon through our product feeds, allowing you to quickly get started and make money right away. We also offer Amazon FBA Prep Services to our members to make sure that all packages meet Amazon's strict packing requirements.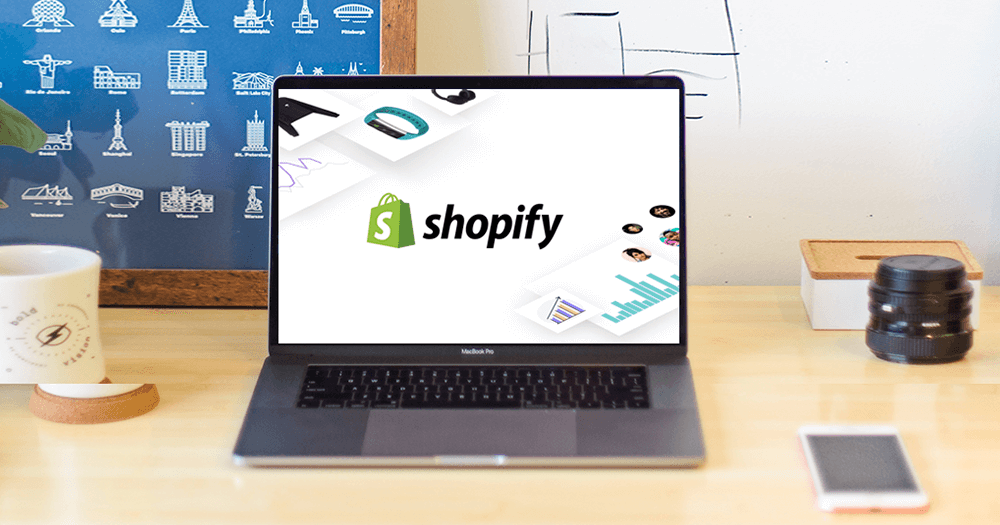 Shopify is the gold standard – it's like the Cadillac of Ecommerce Platforms! You can design a killer website with maximum security and functionality in no time, even if you don't know a thing about coding or design.
It's all so easy and intuitive – Shopify has given you all the tools you need to make your dropshipping website really stand out from the competition.
Plus, Shopify also offers a free trial with limited functionality so you can get a feel for the platform before you fully commit.
That being said, the platform has kept its market dominance because it appeals both to novices and professionals – it has something for everyone. It's also a global brand with total revenue in 2020 that will exceed $2 billion!
There's a reason why Shopify is so popular with online entrepreneurs:
GreenDropShip fully integrates with Shopify via our product feeds. We also offer a dropshipping app for Shopify that makes the whole process easier and allowing you to partially automate your dropshipping store.
Check out these articles to learn how to sell on Shopify:
These are all valuable resources, especially if they're coupled with our dropshipping app. For example, as of April 2021, the GreenDropShip app is the only supplier offering an app that lets you sell groceries on Shopify. It's a wide-open market, making it the perfect business opportunity!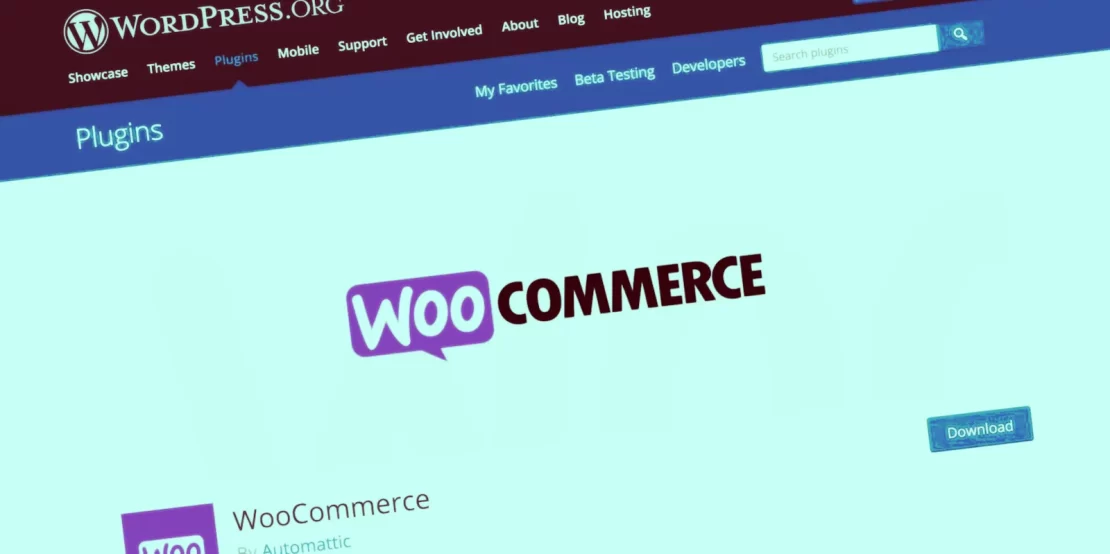 This is a lesser-known option, although it is the world's largest open-source Ecommerce platform.
"Open-source" means that any user has access to the source code, so you can do extensive customization. However, that does take a certain amount of technical skill, so the regular WordPress interface is easy to use and requires no coding abilities.
Its other features conveniently include segmentation, customer groups, search engine optimization (SEO), and web hosting.
As a result, WooCommerce does have passionate fans. It was designed specifically for WordPress, so there are rarely any compatibility issues. Plus, by integrating with WordPress, it can be used by any size of online merchant, from small to large.
That being said, it's quickly become very popular due to its convenience, simplicity, and ease of customization.
Finally, you can choose how you want to access WordPress: through a hosting provider, via your browser, or on mobile apps. You can also download the WooCommerce plugin for WordPress.
How Does A Great eCommerce or Dropshipping Website Increase Your Sales?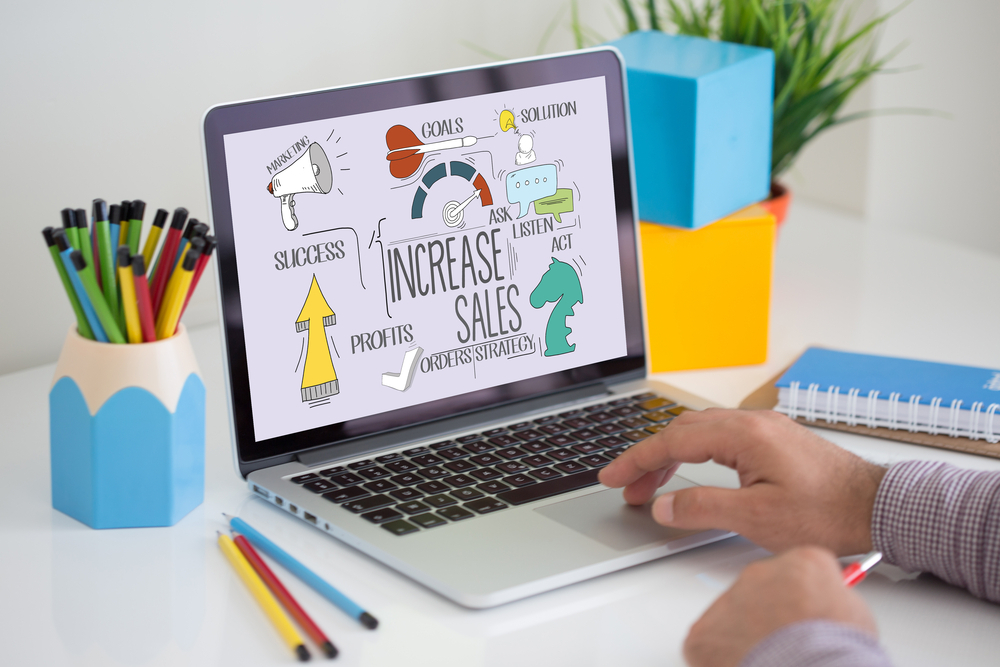 If you're an online seller and you're wondering how to make a dropshipping website, it's always useful to take a step back and consider what you're trying to achieve with the website design. That being said, your dropshipping website will likely be successful if:
You provide a good user experience (also known as U/X).
The products are easy to find.
Your product descriptions are appealing, accurate, and catchy.
The checkout process is easy, convenient, and secure.
In other words, your dropshipping website drives your whole Ecommerce business. It's the public-facing portion of your business, making it quite possibly the most important piece of the entire puzzle!
If you have a subpar website, then you'll have a hard time converting customers, let alone making sales.
But don't get overwhelmed. It's true that there's a lot of pressure, but it's important to note that building high-quality retail or dropshipping websites for this very purpose isn't difficult anymore, especially in 2021.
In other words, you don't need to hire a designer or a coder – besides, they're expensive! You can do most of the work yourself, you just have to get familiar with some of the fundamentals.
Plus, it's clear that the top brass at Shopify meant to design a system that was very "dropship-friendly". You can safely just sign up with Shopify – a hosted website service – and they will help you build and launch your dropshipping website from A to Z, and with virtually no technical hassle.
Let's say you've chosen a supplier and you know which Ecommerce platform to use. That's great! You're well on your way to making some money, which must be the best news you've heard all day.
Now just make sure you follow these tips to make your website appealing and profitable.
What Are The Startup Costs For Your eCommerce or Dropshipping Website?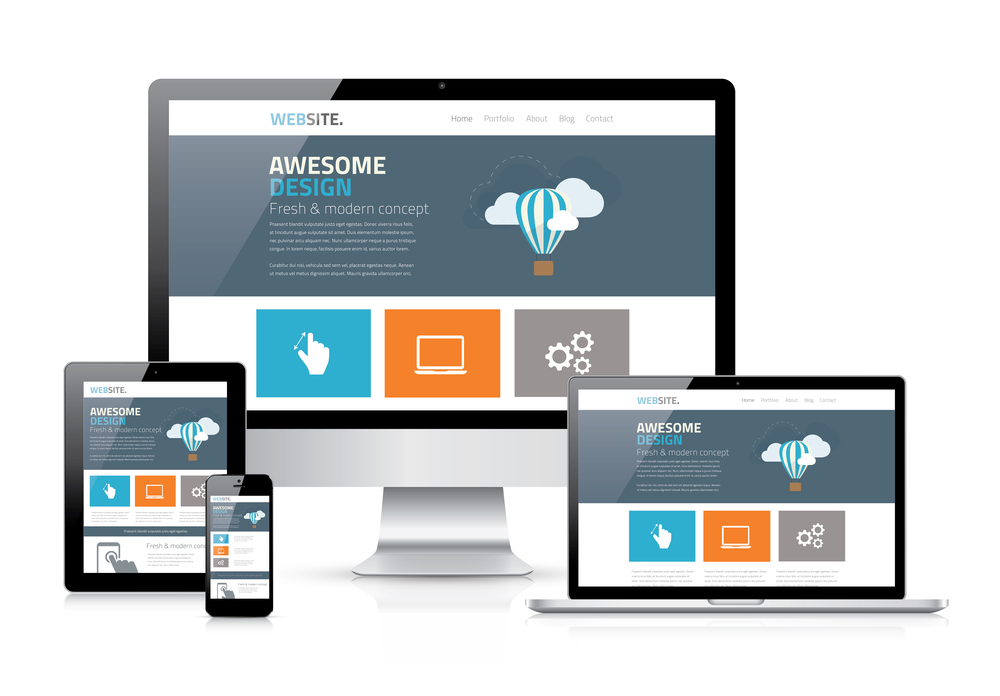 Remember that starting a dropshipping store is really inexpensive, especially when compared to other retail models. With dropshipping, you only have to order products from your supplier when customers order products from you.
This means you don't have to make risky guesses as to how much something will sell: if you order too little then you miss out on the opportunity to make more money and if you order too much then you get stuck with an unsold surplus.
However, there are some startup costs associated with dropshipping. Let's take a look at them!
Choose A Web Host
This is essentially the service that "hosts" your dropshipping website – it's like an internet address where you pay rent. This rent varies from host to host, but it usually breaks down like this:
Shared Hosting. This is the most inexpensive kind and can cost anywhere from $2.50 to $15 per month.
Dedicated Hosting. This is the most expensive kind and can cost anywhere from $80 to $730 per month.
These rates can also change if you get more traffic. Think of it as the power in your house or apartment: the more you use, the more you pay.
Additionally, a good web host is crucial – if you have slow, choppy, or unreliable internet access, then customers will get frustrated, leave, and never come back.
If you decide to use WordPress + WooCommerce, there are certain web hosts that WordPress prefers.
Shopify also offers some pretty sweet perks when it comes to hosting. Essentially, they offer their own PCI-compliant web hosting that you can use without being charged extra, as long as you build your store at Shopify.
Finally, you only need to pay for your Shopify subscription fees plus any domain fees if you want a custom domain name.
Install A Shopping Cart
This is super important. You've made it all the way to checkout with the customer and they still haven't backed out of the sale. Suddenly, they get the feeling that your website isn't secure or they feel bamboozled because you added some extra, hidden fees to the final price.
This is when most customers abandon the cart and leave. It actually happens all the time in Ecommerce.
In fact, the typical cart abandonment rate for online retailers is between 60% and 80%, all the while hovering around an average of 71.4%. This is why following best design practices for shopping carts is so important.
Consider the following: Just about every online store puts the cart in the top right. This is because – according to research by the Nielsen Group – people usually browse online in an F-pattern and start scanning from left to right, including on cell phones.
As a result, web developers stacked navigation and page information on the empty real estate on the left side of the page.
Now consumers are conditioned to look for the cart in the top right corner, so don't get fresh and put it anywhere else! Customers will just get frustrated and abandon the cart. You also need to host the cart on a server that you manage, for security purposes.
Now that we have cart placement out of the way, let's talk about the actual cart itself. You could choose an open-source cart, many of which are free.
For example, OpenCart and Magento are both free open-source shopping carts. With Magento, it integrates fully with the Adobe Commerce software suite. Finally, you could choose Smart Cart by WooCommerce or Shopify Shopping Cart.
Sign Up To Get An SSL Certificate
Consider the following statement as absolutely critical to the success of your dropshipping website: Your customers must feel secure and safe giving their credit card and personal information during the checkout process.
If you don't make them feel sufficiently safe and secure, then they will not shop with you.
This is where SSL Certificates come in! It's a kind of digital certificate that authenticates a given website and enables an encrypted connection. There are three basic kinds of certificates:
Domain Validated (DV)
Organization Validated (OV)
Extended Validated (EV)
The cost varies widely, depending on your website and the type of SSL you want, but prices are anywhere from FREE to $200.
That being said, let's avoid getting overly technical in explaining SSLs and instead focus on what key functions they provide:
They ensure that your website is safe/secure from cyber-attacks.
They identify your website as safe/secure site to your customers, especially if you're selling something.
Websites that use SSL tech are ranked higher by Google and other search engines' algorithms.
If you're handling all the store-building, then you can pay to get the SSL certificate. However, you'll need to provide documents proving your identity, a unique IP address, an updated and accurate WHOIS record, and a CSR (certificate signing request).
Most Ecommerce platforms provide SLL certificates and even have them implemented by default on sensitive pages like Checkout or Shopping Cart.
Both Shopify and WooCommerce offer SSL as part of your membership. This saves you some coin and removes one more hassle, making it easier for you to focus on selling.
Sign Up For A Credit Card Processor
You've got the store, the products, the security, and the customers. What's missing? A way for the customers to pay! You operate online – you can't very well ask for payments in cash. So now you need to set up a payment gateway or a credit card processor.
There are plenty of options and some definitely cost more than others. Additionally, some payment gateways will only work in certain parts of the world.
RELATED ARTICLE: How To Choose A Payment Gateway For Dropshipping.
In that post, we discuss everything a merchant would need to know about payment gateways and credit card processing. We also list the 10 best options currently available and we show you how to set up the integrated payment gateway for Shopify and WooCommerce.
In general, try to avoid a payment gateway or credit card processor with a monthly fee. Instead, paying between 2 and 3% per transaction is totally reasonable in retail.
You should always discuss all these details with your processor before you start using them – there should be no uncertainty about what you'll be paying.
At the end of the day, it is worth paying a little more for a great gateway or processor. Remember, this is where the consumer is most vulnerable, so strong security when paying is 100% necessary.
This is pretty much the same thing like the shopping cart or the SSL certificate – you need to protect your customers! All of these are vital for customer security.
Use A Template For Your Website
When it comes to designing your dropshipping website, you can either do it all yourself or you can use a template. To do it solo, you'll need lots of experience in design and coding.
On the other hand, a theme or template is like a stencil or preliminary blueprints for building your store with no prior design experience. You can easily see what your store will look like and function without typing a single line of code.
Of course, you could also do both. For instance, if you want to manually edit and customize a Shopify theme, you're granted access to the HTML, CSS, and Fluid (Shopify's code).
Your choice of theme should depend on the types of products you sell as well as your brand identity. This is the fastest way to communicate a "vibe" about your store and products.
For example, the Shopify theme store has over 70 options to choose from, with everything from funky and fun to luxurious and sleek. You have to pay for most of these, but there are a few free ones available.
You could try a third-party theme marketplace like Template Monster with over 1,000 Shopify themes, including ones like:
These should all work with a Shopify dropshipping store and help you kick up your great design and UX game. However, they're from third-party developers, so they're not always guaranteed to fully integrate with Shopify design apps.
Any template or theme that you use – including non-Shopify ones – should give you some basic customization to improve your website design and UX, including:
Changing colors or fonts
Writing original product pages
Uploading your logo
Embedding simple widgets
Selecting the number of items on each line of the collection
Should I Make Or Buy An eCommerce or Dropshipping Website?
You also have the choice to either make or buy a dropshipping website. You may be asking yourself: What in the world does that even mean?
Essentially, there's a whole cottage industry online of skilled merchants, usually working on Shopify, who develop successful stores and then sell them to others. The buyers range from total novices to experienced merchants who just wanted to expand their retail empire.
RELATED ARTICLE: The Guide To Buying & Selling Premade Dropshipping Stores
Not all these stores are dropshipping websites – some are traditional retail while others are Print On Demand (POD). Either way, there are some definite benefits to doing it this way, including:
You can make money right away!
You'll benefit from a more experienced merchant setting everything up for you.
You'll start with a more professional-looking dropshipping website.
Additionally, selling dropshipping websites could be a bit like selling virtual real estate. That means that some sellers could hypothetically become very savvy with what other sellers want and then create a whole living out of simply setting up, creating, and fostering stores and brands until they're ready to be sold.
Despite those benefits, there are some definite drawbacks. First of all, you won't have any say during the crucial early days of developing the store's brand identity. You may also not feel any personal connection to the final brand identity.
Finally, you may not like all the choices that the website seller makes. You probably figured it's easier to fix a pre-existing store than start a whole new one, but that's not necessarily true – generally, if you have a specific vision for your store, it's best that you retain control.
That being said, we can examine the basic types of dropshipping websites for sale:
Brand-New Dropshipping Store. This may cost anywhere from $50 to $200.
Turnkey Dropshipping Store. These can be anywhere from a few hundred to over $1k!
Active Premade Dropshipping Store. These can cost anywhere from $1k to millions if the store is ultra-successful.
Most of this buying and selling is being done on a site called Exchange By Shopify – Buy Dropshipping Websites For Sale. It's the largest and fastest-growing Ecommerce marketplace around and it's got a user-friendly layout that makes it easy to do the wheeling and dealing!
It's like an eBay listing: you're given the avg revenue/month, the avg profit/month, the asking price, the inventory, etc.
10 Tips To Create A Profitable eCommerce or Dropshipping Website
If you're wondering how to make a dropshipping website, be sure you keep these 10 tips in mind. Doing so will help you connect with customers and effectively boost your sales!
1. Use Clear & Engaging Website Design
Consistency is key to making your Ecommerce website work. Keeping your design coherent with what you're selling completes the overall feel and look of your site.
Plus, always make sure that everything – including images, color schemes, and text – complements your brand identity.
RELATED ARTICLE: The Ultimate Guide To Shopify Website Design
For example, if your website is selling toys for children, your design should look fun and colorful. And if your website is selling gadgets, the theme of your design should look techy and modern.
Plus, keep the following strategies in mind to make your dropshipping website clear and engaging:
Use the same tone across all the copy (conversational, friendly, etc).
Choose a color scheme, keep it consistent, and avoid clashing colors.
Make sure your landing page fits and complements your brand identity.
Keep all messaging smart, clear, and simple.
Add trust signals like reviews, contact info, and third-party badges/certifications.
2. Use Design Best Practices When Designing Your Shopping Cart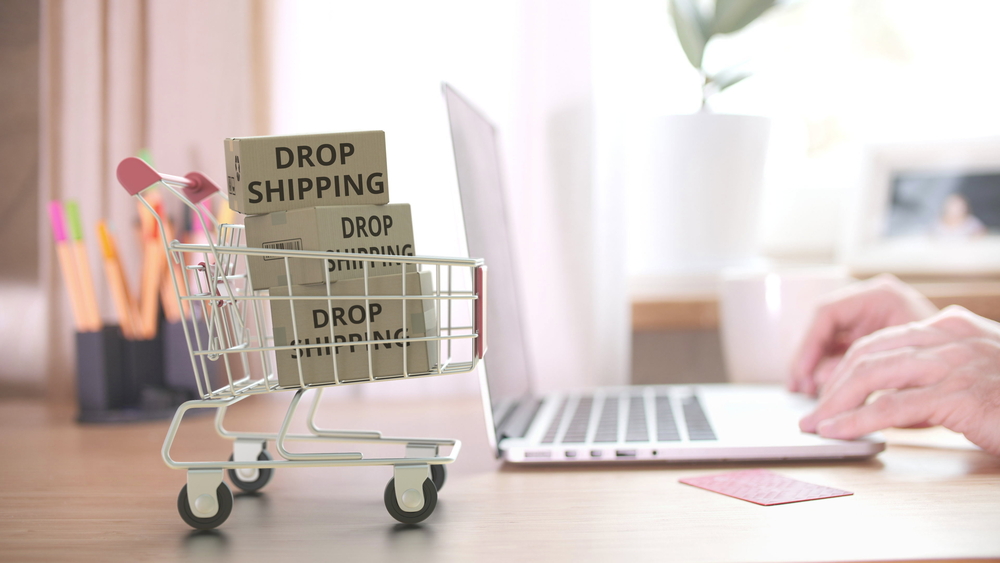 The design of your shopping cart should induce your customers to add several items, remove items, or change their order in an easy way. It should include all the important features such as a "continue shopping" button so that they can change or add items to the cart.
In fact, here are some effective guidelines to follow when developing your shopping cart:
Place the shopping cart in the upper right corner of the page.
Be sure to design the cart to display the number of items that the customer has chosen.
Add a confirmation when items have been added to the cart.
Include a mini cart. This is a pop-up that contains the most important cart details.
Always provide information about free shipping.
Be sure to lead your customers toward the checkout.
RELATED ARTICLE: Abandoned Cart Recovery: Strategies For Dropshipping
3. Provide Your Shipping Rates
Customers prefer Ecommerce websites that offer free shipping. Of course, it depends on the items that are being ordered. At any rate, it will be to your advantage if you can emphasize on your website that your shipping rates are lower than your competitors.
Some of the most popular Ecommerce sites offer low or free shipping. When shopping online, customers are always torn by the question: "Is this a good deal?" Usually, they make their final decision once they see the shipping rate.
High shipping means "I could have just bought this item at a regular store and I wouldn't pay as much for shipping" while low shipping means that "I can spend a few bucks for shipping just to stay at home and wait for my item to arrive".
RELATED ARTICLE: How To Handle Shipping Times When Dropshipping
4. Design An Easy Checkout Process
Ecommerce websites with easy check-outs attract the most customers. This is because the customers won't have a hard time checking out once they have found what they want.
Remember, website visitors are not always ready to buy something; in other words, they haven't made up their minds completely.
As a result, never give them a chance to change their minds and abandon the cart. If your checkout process is long and complicated, you won't have high conversion rates.
But if you can simplify the process by eliminating unneeded steps, you'll boost your sales and make more money.
So, the name of the game is to make the entire process:
Easy
Convenient
Quick
If you're wondering how to make a dropshipping website that has an effective checkout process, then always keep those principles in mind!
For example, make sure you install a checkout progress bar – this will help potential shoppers understand where they are in the checkout process.
Furthermore, you should always allow for a guest checkout option and not require every new shopper to set up a user profile. In many cases, this will scare potential shoppers away as they feel like they're committing too much on their first visit.
RELATED ARTICLE: How To Increase Dropshipping Sales: Top Tips
5. Link To Your Social Media Profiles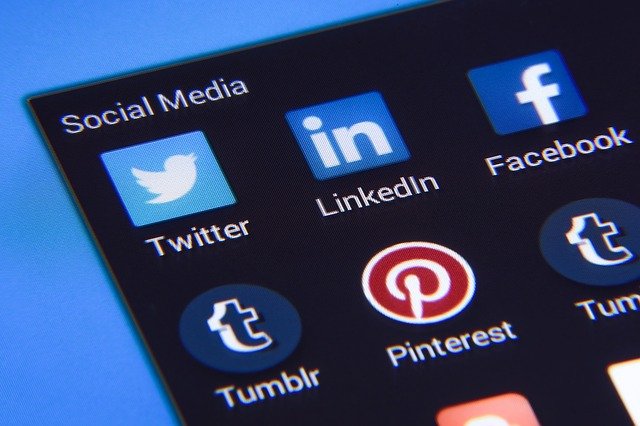 Managing a bunch of social media accounts can be a real headache! Plus, not everyone can afford a dedicated social media manager, so how do you go about publishing this content without getting overwhelmed?
If you use WordPress to build your dropshipping website, you can turn to a plugin known as Social Rabbit to automate your entire publishing process!
This is great news as automation is always your friend in dropshipping. In fact, the more you can automate, the better.
So, be sure you follow these 4 basic steps for your social media presence:
Create social media accounts for the "Big 4": Facebook, Twitter, Instagram, and Pinterest.
Fill the accounts with primary content that is engaging and friendly; try to have between 10 to 15 posts that are stored and ready to go before you launch a given promotion.
Use Social Rabbit to "store" this primary content and schedule publishing. Furthermore, research indicates that you can get maximum engagement with users if you post early in the workweek (Monday through Wednesday) during regular business hours in the morning. If you have customers in multiple time zones, then it may be best to schedule these posts for between 10 AM and noon, Eastern Time.
Watch your accounts, social traffic, and conversions grow!
RELATED ARTICLES:
6. Incorporate Storytelling
If you want to get the most from your Ecommerce design, take the time to define your brand. Once you do that, be sure to then infuse that branding into your design. If you're not sure who you are as a brand, that's OK!
You're just going to want to do a little business soul-searching before you get down to designing. Ask yourself questions like:
If my brand was a person, who would it be?
If I had to describe my brand in three words, what would they be?
What makes my brand different from other e-commerce shops out there?
What do we do better than anyone else on the market?
Once you know who you are, you can work it into the branding of your Ecommerce site. Eventually, creating this identifiable brand will help build trust with your audience and boost your sales! This means that you need to incorporate some storytelling into your marketing.
Customers want to understand who you are and what your brand is, so be sure that you share your story with them.
This will build trust and a rapport with your potential customers, putting them at ease to purchase goods and, more importantly, giving them a reason to come back and become regular customers.
RELATED ARTICLES:
7. Include Customer Testimonials And Reviews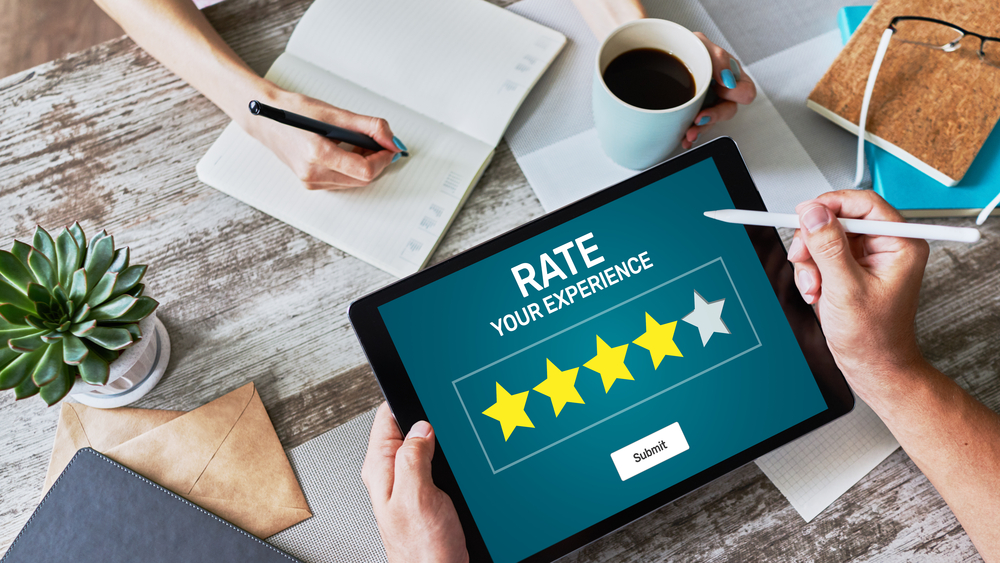 When determining how to make a dropshipping website that will boost sales, never underestimate the awesome power of positive word-of-mouth! This is also known as "social proof" and it can be a great way to increase your profit margins!
So, when you're designing your dropshipping website, look for ways to show your potential customers the positive feedback you've gotten from your existing customers. Add a rating section where people can rate your products.
Once you do, make sure you work hard to get as many 5-star reviews as you can! Furthermore, you should add a testimonials section where you feature customer photos with a quote or two about what a great experience they had shopping with you. Plus, you should ask customers to review your products and then add them to your blog.
The more positive social proof you include, the more trustworthy you'll appear. As a result, you can expect your conversions to keep going up!
RELATED ARTICLE: Best Shopify Reviews Apps To Build Your Store
8. Use Design Apps For Your Dropshipping Website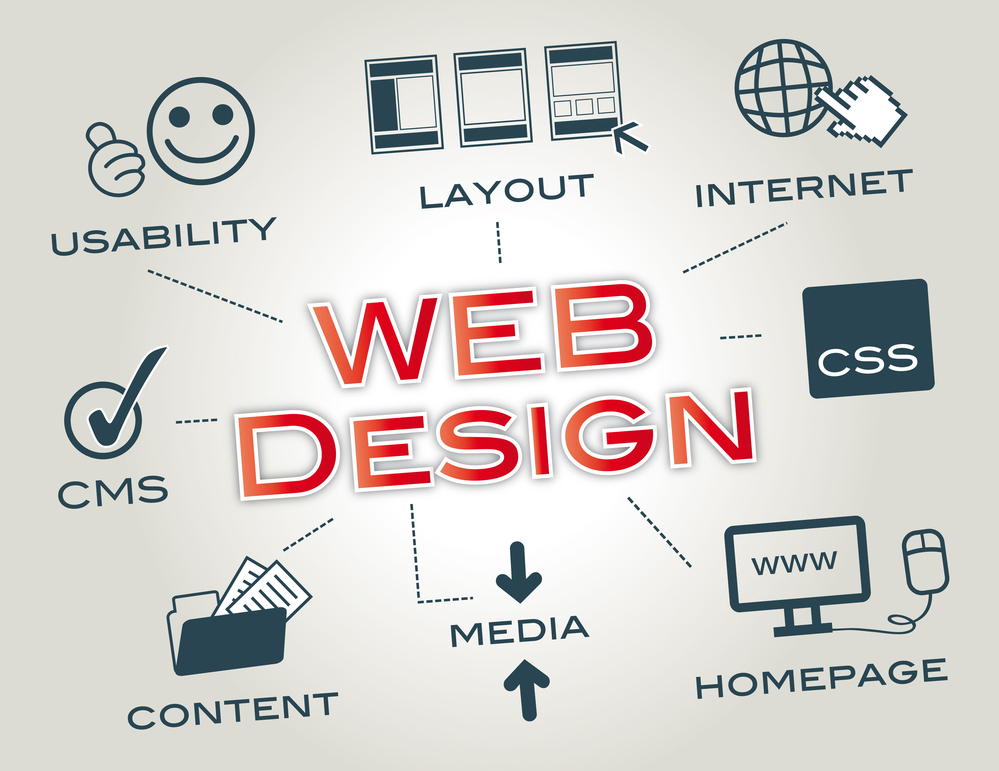 Earlier in the article, we discussed that there are multiple Ecommerce platforms you can use to build your dropshipping website. While each has its pros and cons, there's one thing about Shopify that's absolutely incredible: its app selection!
Using these apps, you can do just about anything you need, from sourcing products to designing your store layout and functionality.
Let's take a look at some of the blog posts we've written about these apps:
All of the apps listed in these posts will integrate fully with the GreenDropShip dropshipping app, so don't worry about compatibility issues. Apps are meant to make your life easier, not harder!
9. Create Great Content for Your Website
The dropshipping business model offers low barriers to entry for people looking to start an online business. But it isn't enough to just set up a website and start selling products – you need to market your brand and attract customers to make it a success.
You can do this by using a variety of digital marketing strategies. These include search engine optimization (SEO), content marketing, email marketing, and paid advertising.
A good content marketing strategy can help you attract new customers, build brand awareness, increase conversions, boost revenue, and establish yourself as an industry expert. The key is to create high-quality content that is relevant to your target audience and can be shared on social media.
To ensure that your content is engaging, you need to focus on creating and publishing interesting articles and blogs. These articles should be written for your target audience, and include pictures, videos, and infographics.
You should also conduct thorough keyword research to ensure that you are targeting the right keywords in your content and attracting the right traffic to your dropshipping website. You can use long-tail keywords, which are more specific and will be more likely to attract your target customers.
Another effective way to increase traffic to your dropshipping website is by retargeting those visitors who haven't purchased from you yet. Retargeting allows you to display ads on other websites after visitors have left your site, giving them a 70% better chance of making a purchase.
You should also focus on developing a clear idea of your target demographic and buyer personas, and use these to inform your product selection and marketing strategy. This will help you avoid wasting time and money on unprofitable products, as well as provide you with an easy way to adjust your product line to meet the needs of your growing business.
10. Always Pay Attention to Marketing
Dropshipping is a great way to start an online store. It allows you to sell products without managing inventory or warehousing, as well as set your own prices and build your brand.
Creating a good marketing strategy for your dropshipping business is essential to getting sales and increasing your profits. You can use a number of strategies to drive traffic and conversions to your website, including social media marketing, Google ads, SEO, and content marketing.
In addition to using effective marketing techniques, it is important to define your target audience. This will help you choose the right marketing channels and optimize your advertising campaigns to improve your conversion rate.
One way to define your target market is through keyword research. This will allow you to find product-focused search terms that your potential customers are searching for, and then incorporate these into your dropshipping store's marketing efforts.
Another useful marketing method is video marketing. Using videos on your social media profiles and in your ad campaigns can increase your reach and generate brand awareness.
A good video marketing strategy will help you increase sales, as customers will be more likely to trust your brand and purchase products from you. It is also a great way to create a connection with your target audience, as they can see you unboxing your products or reviewing them.
Marketing is vital to any business model, and it's especially important for Ecommerce. With so many competitors out there, it's crucial to stand out from the crowd. This requires you to develop a unique selling proposition (USP) that sets your dropshipping business apart from other stores.
Choose GreenDropShip For Your Dropshipping or eCommerce Store
GreenDropShip offers products in all kinds of categories, including thousands of natural and organic products, most of which are made in the USA. We specialize in premium, gourmet, and specialty goods that are in high demand with consumers.
You can also visit our informative blog where we offer all the information, strategies, and products you need to make the most of your dropshipping website.
If you decide to make your dropshipping website on Shopify, then our dropshipping app for Shopify is a must-have app for your store. It partially automates your dropshipping, so it makes an already easy business model even easier.
However, if you'd prefer not to use our app to automate your dropshipping store, we offer product feeds so you can still use our basic dropshipping platform to sell on Shopify.
But our app can also give you an edge over the competition – as of the day this article is published, we're the only app for selling groceries on Shopify.
Not even major suppliers like Oberlo or AliExpress offer food and beverage products for dropshipping on Shopify, so now would be the perfect time to jump on this opportunity.