Powerful Content Marketing Strategies For Dropshipping
Starting a dropshipping business is a popular way for people to break into ecommerce and make money online. This business model offers low barriers to entry. And for new entrepreneurs especially, it's a great way to get an online store up and running quickly.
But just because you launch an eCommerce website, doesn't mean you'll be an overnight success. You need to reach your target audience, and get them to engage with your brand. A well-thought-out content marketing strategy for dropshipping can help you do just that.
Effective content marketing can attract new customers, build brand awareness, increase conversions, boost revenue, establish yourself as an industry expert, and more.
In this guide we'll cover several proven content marketing strategies to get you started on the path to building brand loyalty and online sales.
Table Of Contents:
What Is Content Marketing?
Your customers and audience members want informative, valuable content from your business. But that content needs to reach them in a way that feels natural and organic, versus being disruptive. A good content marketing plan for dropshipping makes all of this possible.
Content marketing is the strategic marketing approach of creating and distributing valuable, relevant, and consistent content to attract and acquire a clearly defined audience – with the objective of driving profitable customer action.
Read the above content marketing definition again, but this time remove the words relevant and valuable. Right there you've identified the key difference between content marketing and the overly-salesy marketing spam sent by companies that only care about getting you to buy more "stuff".
Modern shoppers are savvy, and there's a ton of content competing for their limited time. Which is why traditional marketing has become less effective. Customers won't bother with a cheesy sales pitch. They aren't going to waste time reading something that isn't "relevant and valuable".
Useful content should be at the core of your marketing strategy.
Instead of just pitching your products or services, hoping something will stick, content marketing works by capturing the attention of your target audience and helping them solve a problem or get information they need.
Over time, your audience will come to trust your guidance, recognize your brand's unique selling proposition, and ultimately reward you by becoming loyal customers.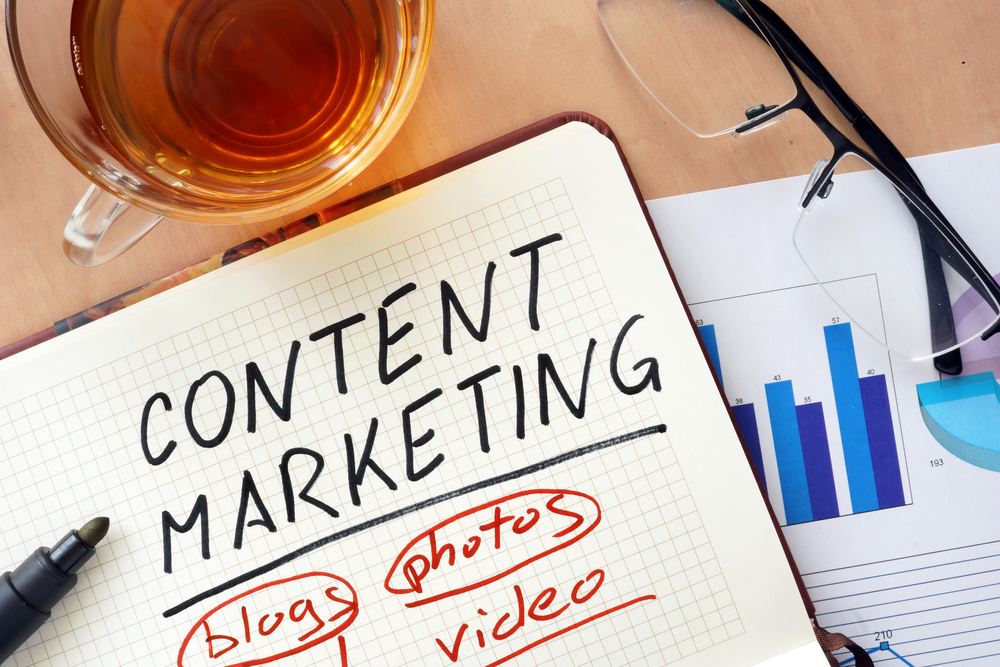 How Content Fits Into Your Marketing Plan
Content marketing isn't designed to be a solo act. In other words, you won't get the best results if you develop your content in a vacuum.
Content marketing is also not a replacement for other promotional techniques. Content works best when it functions in a cooperative capacity, when it's used to complement and boost all your marketing efforts in alignment with your overall business goals.
Just like a fine wine pairs really well with food, content marketing can be incorporated into your SEO, social media, public relations, influencer and product marketing campaigns.
Why You Need A Content Strategy
Think of your content strategy like a map. You'll need one if you want to get where you're going and reach your end goal.
No content map? Then you'll likely make a wrong turn and get lost.
Creating quality content takes time and effort. Don't be the online business owner who spends countless hours pumping out content, only to cross their fingers and hope something sticks. That's a recipe for heartache.
Instead you want to develop a content marketing strategy for dropshipping, which will serve as a strategic road map focused solely on how your business will use content to attract, acquire, and engage potential customers.
Why is it so important to develop (and document) your content strategy? For starters, CMI's annual Benchmarks and Trends research consistently shows that a written content marketing strategy is a one of the main factors separating successful content marketers from their competition.
In fact, according to the latest B2B findings, 65% of the most successful content marketers have a documented strategy vs. 14% of the least successful. Plus 73% say a documented strategy keeps them focused on priorities to help meet their goals.
In addition, the insights from a documented content marketing strategy can make all of your tactical decisions, including which types of content to develop, easier to plan and manage.
How To Develop A Content Marketing Strategy For Your Online Store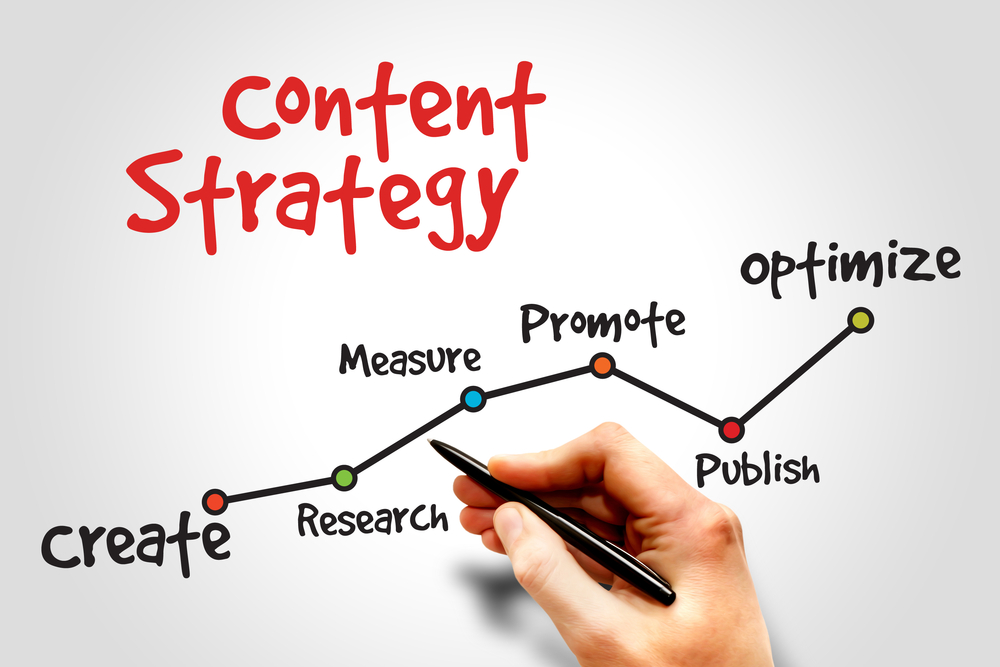 The basic premise of content marketing for dropshipping isn't all that complicated. It's to consistently provide something of value to your audience in order to drive them to your website. But that isn't where the journey ends.
Your efforts won't mean much if your content doesn't trigger your audience to take actions that will help you reach your business goals. That's the real challenge, and we're going to share a quick 3-question trick you can use to point you in the right direction.
To give your content marketing program the best chance of driving results, you need to be able to answer the following three (3) questions:
Who should the content I write be most relevant to?
What value will this targeted group receive from reading my content?
What useful and unique content experience can I consistently deliver?
Keep these questions in mind as you start developing a content marketing strategy for your dropshipping business. As the answers reveal themselves, be sure to incorporate them into your final content plan.
Identify Your Target Audience: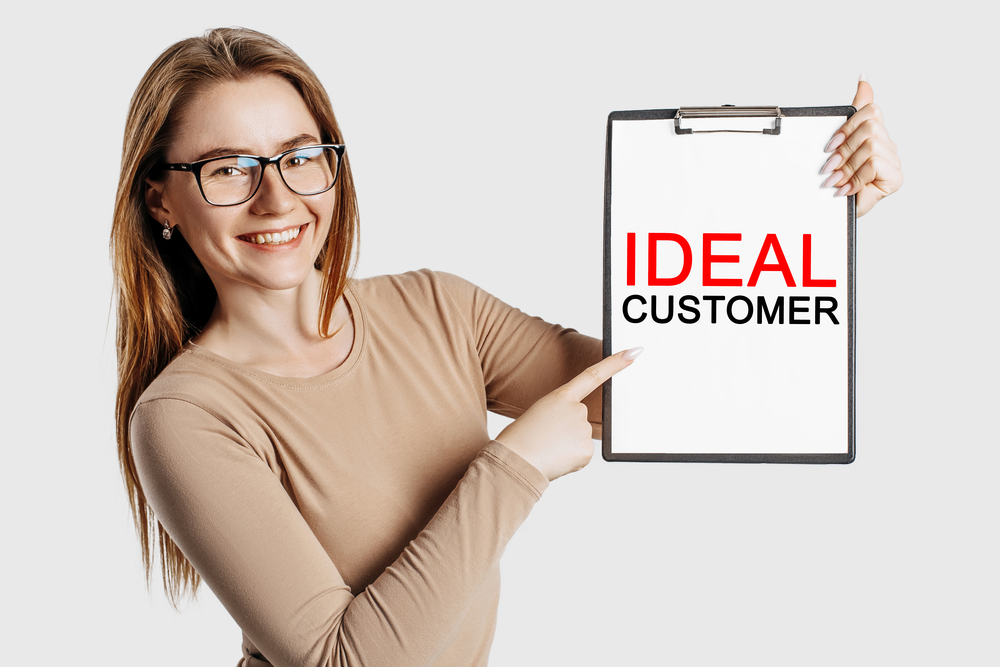 What exactly is a target audience? In short, a target audience is a group of people that will likely respond positively to your content.
Every single piece of content you create should have a defined target audience in mind. When you publish broad-reaching content, it never gets specific enough to provide much value to anybody.
Finding your niche-specific target audience starts by understanding the broader market you're after. You want to consider demographics such as their interests, location, gender, and purchase intent. This data is a great reference point to start with.
If you already have an existing customer base, take a deeper look and try to draw out commonalities. And if you don't, you can start by investigating your closest competitor's customer base.
Think about your brand and your unique selling proposition, then look for the type of customer you can help the most with your content. Ask yourself:
Are there relevant, but underserved audiences who aren't getting the kind of information they need from other sources?
What customer group do I most want to engage with? Can I create valuable content that can help me connect with this group?
Can I become a leading and trusted information resource for this customer base?
You can also use various tools to dig deeper into the specific details of your audience. Facebook, for example, gives page owners a powerful set of tools that uncover details about the followers of your page.
Familiarize yourself with what Facebook Insights has to offer! If used correctly, Facebook can give you ideas of topics your audience is interested in, the location of your followers, as well as the age group and gender most interested in your brand.
This is a great way to narrow in on the ideal target audience for your dropshipping business.
Build Buyer Personas:
Once you've identified your core target audience, you want to dive deeper and develop a clear picture of who they are. This way you can plan and write content for them as real people, with unique interests, goals, and challenges.
This is where your content marketing for dropshipping personas come in.
Buyer personas are composite character sketches of a customer based on verified commonalities. Personas help you understand how certain topics, formats, and approaches might make your audience engage more with the content you share.
It's hard to target a message to a generic 30 year-old working mom. It's much easier to target a message to "Stacy", who has two children under four, works as a teacher and is always looking for quick, healthy dinners her kids will eat that don't have any chemical ingredients.
That's what a good buyer persona can help you do. It allows you to laser target your content to meet the needs of your customers.
To create a detailed buyer persona from your target audience, consider these eight (8) attributes:
Day in the life: What does a typical day look like for this person?
Goals and responsibilities: What does this person need to accomplish?
Problems: What are the main challenges standing in the way of this person meeting their goals?
Job: What does this person do and how do they feel about what they do?
Questions: What are this person's burning questions? What do they need to know more about?
Preferences: How does this person like to receive content? What social media platforms do they use? Do they prefer text, audio, or video? What tone and style appeals to them?
Keywords and phrases: What would this person search for online? How would they search?
Determine How Your Audience Consumes Content
Your audience will vary greatly in the way they consume content. This is one of the reasons why creating multiple subsets (buyer personas) of your target audience will help your brand when it comes to ecommerce conversions.
For instance, an audience that is young and tech-savvy may prefer content that is in shorter video format, like TikTok. Whereas an older, more traditional buyer persona might prefer written articles with infographics.
This means that not only is choosing the right topic for your content important, but also choosing the way it's delivered to your audience is just as important.
Developing a mix of formats that address the preferences of your audience will take time and experimentation to develop.
An easy way to get started is to take a look at your closest competitor and note which content format is receiving the most engagement for them. Start there, and then continue testing new formats until you determine what mix works best for your own brand.
Define Your Content Marketing Goals: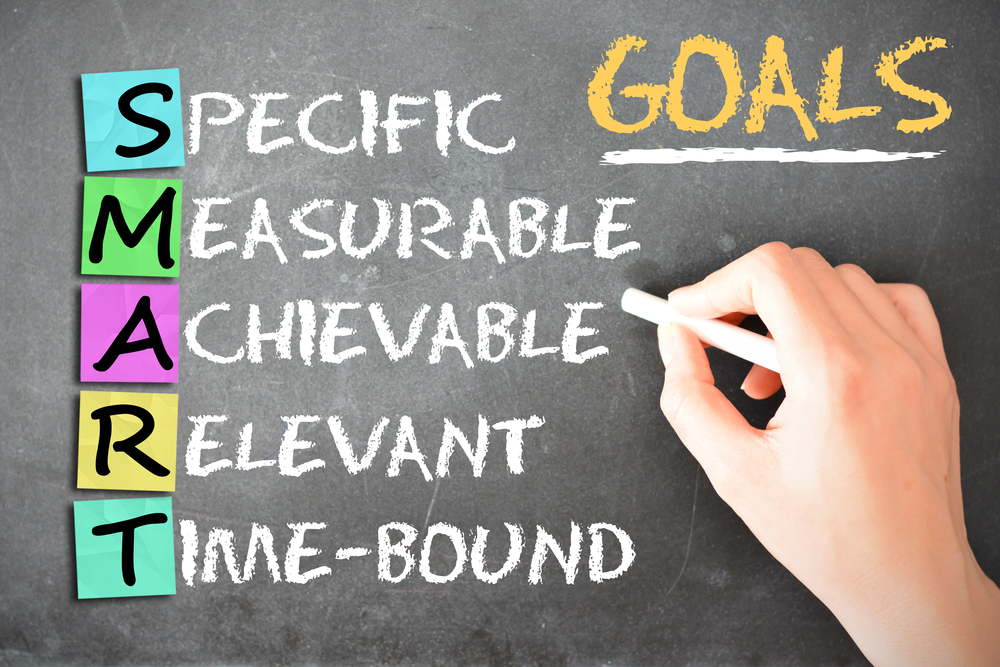 You can't map out a path until you know where it is you want to end up.
Different types of content work better than others to achieve certain goals. Which is why it's vitally important to clearly define what results you want to achieve for your dropshipping business first. That way, you won't waste time and effort on content that doesn't align with what you want to accomplish.
Every single piece of content you create should have a clearly defined purpose, such as:
Brand awareness: Getting discovered by the right customers.
Website traffic: Driving more users to your dropshipping store.
Audience engagement: Capturing the interest of casual readers and pushing them to become followers or subscribers of your brand.
Lead generation: Identifying consumers who want what you're selling and are likely to become customers.
Driving brand loyalty: Keeping your existing customers happy and increasing their positive view of your brand and products.
Increasing sales: Closing more deals and converting more shoppers into buyers.
Improving SEO rankings: Getting your brand found by potential customers using search engines.
Once you've identified the purpose(s) of your content, be sure to set clear goals for your content marketing efforts.
These goals should be SMART:
Specific: Clear with no room for interpretation.
Measurable: Quantifiable using data
Attainable: Be ambitious, but also be realistic.
Relevant: Should lead you towards the final outcome you want.
Time-bound: A clear start and end date.
Here's an example of a content marketing SMART goal:
I aim to boost web traffic 10% over a two month period by increasing my blog publishing frequency from one to two times a week.
Determine Content KPIs
Next, you want to set key performance indicators (KPIs) for your SMART goals. KPIs are quantifiable data points you can use to measure your actual performance against your goal.
Here are some common KPIs for a dropshipping business:
| | |
| --- | --- |
| SMART GOAL | RELATED KPIs |
| Brand Awareness | Site traffic, social media followers, email subscriber sign-ups, customer mentions |
| Revenue/Sales | Daily sales figures, site traffic |
| Brand Loyalty | Returning customers, social media mentions, product reviews, referrals |
| Conversions | Conversion rate, shopping cart abandonment rate, |
| Customer Engagement | Likes, shares, followers, comments, mentions, backlinks |
Choose Your Content Format and Channels
Today, there are tons of different content formats available. Here are some of the most popular types used in content marketing for dropshipping:
Blog posts
Emails
Videos
Photos
Graphics and infographics
Product reviews and testimonials
Social media posts
Paid ad campaigns
But here's the thing – there's no way you can do them all, and you shouldn't even try.
Attempting to create content in too many formats will only drain your resources. Plus you won't get really good at any of them and be able to deliver the kind of quality your audience needs if you spread yourself too thin.
For a small eCommerce dropshipping business, it's best to start with just one or two content formats that you can really focus on and grow your brand with. You can always expand from there as your business grows.
But with so many options, how will you decide which to use? That's easy, you don't. You let your target audience and buyer personas decide for you.
When deciding what format of content to create, keep these questions in mind:
Which format will best present my topics?
What format does my target audience consume the most?
Where does my target audience hangout online? Which platforms do they use the most?
Which format generates the most engagement from my audience?
Although you might prefer one particular type of content the most remember, this isn't about you. It's about connecting to your target audience. Choose the content format that will get the most engagement from your customers.
Develop Effective Content Topics: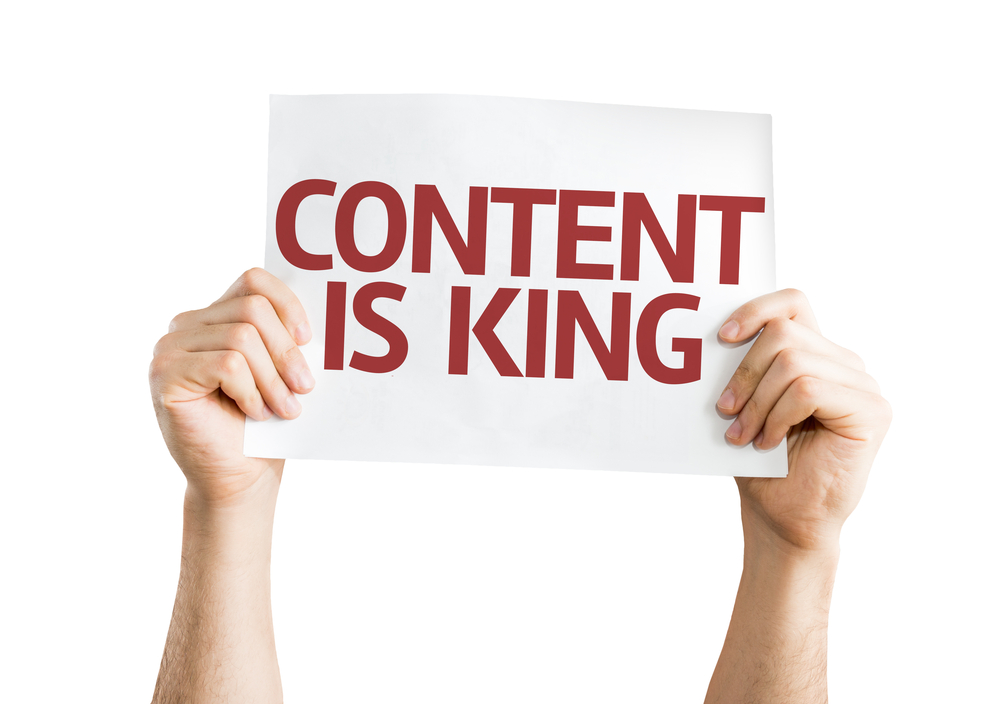 Your dropshipping target audience should define absolutely everything about the content you create.
Simply put, if you want to drive traffic from search engines, boost social media engagements, or build brand loyalty – you need to create content your target audience will care about.
How will you know what topics to write about?
A good place to start is by finding out what your target audience is currently searching for and interacting with. There are plenty of ways to do this, but one of the most effective is to use SEO tools to see what people are searching for.
We'll show you how to identify keywords and use that information to come up with compelling topics. We'll also share some of our favorite dropshipping content idea brainstorming tactics.
Keyword Research Tips
Start by taking what you know about your target audience and buyer personas and making a list of topics you think would be important to them. Then it's time to do a little research to see just how many people are searching for these terms online.
There are tons of tools out there you can use such as, such as Google Keyword Planner, Ahrefs, SEMRush, and MOZ. There are even a bunch of browser extensions like Keywords Everywhere you can try.
As an example, if you're using the Keywords Everywhere extension, you'll see keyword information whenever you use a search engine such as Google, Bing, YouTube, Amazon, etc. Keywords Everywhere will show you the search term volume, cost-per-click, and competitiveness of each term.
When starting out, try to find keywords that have a monthly search volume in the hundreds up to the tens of thousands and that aren't super competitive. This way, the volume is large enough to draw traffic, but not so large your content gets lost.
You'll end up with a list of potential keywords your target audience could search for. Then, all you need to do is convert those keywords into compelling topic ideas.
Remember, it's not about what you like, it's about what your audience wants to know. 90 percent of the most successful content marketers prioritize their audience's informational needs over their own sales and promotional messages. Make it useful and engaging for your customers, and you're already ahead of the game.
Another trick if you're struggling to come up with new content ideas is to check out BuzzSumo. This tool will show you the top performing content for certain keywords, which can help you hone in on topic ideas for your audience.
Generate Content Ideas For Dropshipping
Before you start creating content, you need to know what you're going to write about. Keyword research is one place to start, and brainstorming ideas will help you decide.
You might think you are out of ideas, but all you need to do is pay attention to how people interact with your business. Take conversations you have with customers, and turn those into content.
Look at your emails, check your live chats and see what comments and DMs people are sending you on social media. See what questions they ask, what they're happy about, and what they complain about. Then take those conversations and turn them into pieces of content.
If someone wants to know if the ingredients in a skincare product you sell are natural, update your product page copy with the answer. You can then turn that into a larger blog post about natural skincare ingredients and what consumers need to know.
Now, the beauty of this is that once it's published, the post becomes a resource you'll have on your website that you can direct people to in the future. You already know people want to know more information because they've been asking you about it.
Next, you can take that content and post it on social media. This way people that are interested, but don't know what skincare products they want to buy yet, can discover your brand.
Keep a document that is a running list of different ideas for content. If any customer questions ever come up, you can quickly jot down the idea on your list to save it until you're ready to write.
Find Potential Customers And Engage Them
Another strategy that works well for content marketing for dropshipping stores is engaging with potential buyers in places where they are not yet your customers
To stick with the natural skincare example from above, we might know that our clients are mostly aestheticians buying products for their shop.
One way you could find these potential buyers is by looking in skincare Facebook groups or other social forums. These days, you should be able to go on Facebook and find a group in whatever niche you're looking for.
Once you've found some places where potential buyers hangout, take a look at the conversations that are happening. You don't have to engage with them, just watch.
See what topics people bring up, what they're talking about, what they're happy or upset about. Then take those ideas and turn them into amazing content for your own brand!
This works because you already know that the topic is something popular and relevant because you've witnessed your target audience talking about it first hand.
Build A Content Marketing Calendar: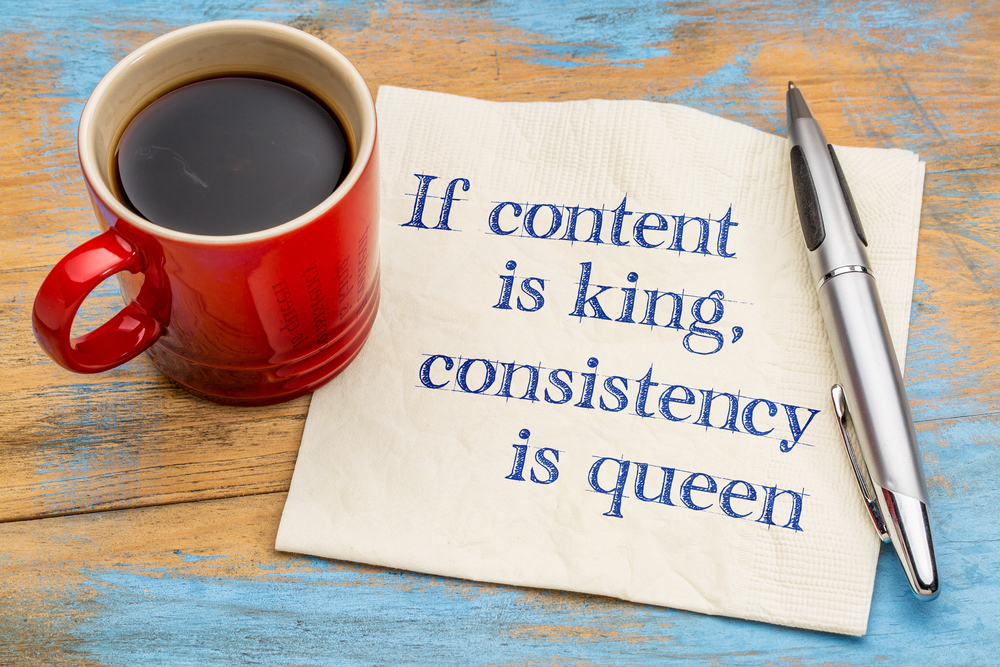 Content may be king, but consistency is queen. And without a consistent content strategy schedule, you won't build the necessary momentum to attract organic traffic.
The type of content you create will largely inform how often you should share it. For example, you'll likely post short social media updates more often than long-form blog posts.
There are two main things to keep in mind, your limited resources and your audience's appetite for information. Creating long-form blog posts or scripted videos takes time and energy. This plays into how often you're able to create quality content.
You want to provide just the right amount of content for your target audience.
Too little, and you won't effectively nurture deep customer relationships. Too much, and you can overwhelm people and see them unfollow or unsubscribe from your brand.
Curata's content marketing pyramid provides a helpful way to see how often you should post different types of content. And if you're still unsure where to start, check out competitors that use content marketing successfully.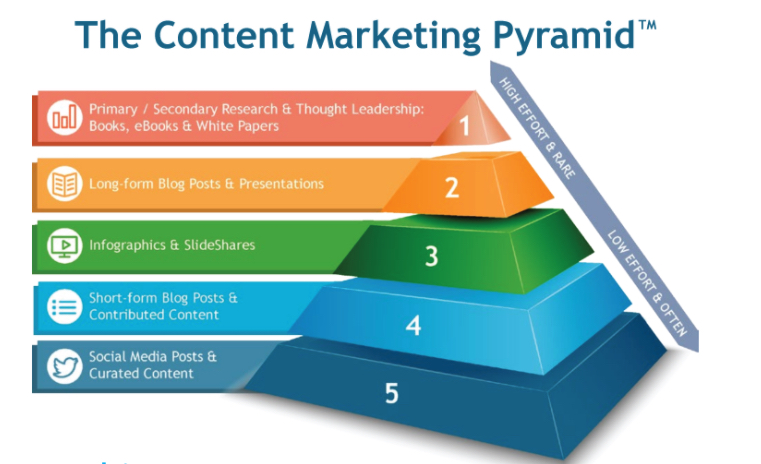 You also need to decide what time of day and days of the week are best to share your content.
To do this, think about what time is most convenient for your target audience to engage with your content. Also be sure to analyze your social media analytics to determine when your audience is most engaged online.
Finally, you want to consider seasonality and how it relates to your content. Seasonal and holiday topics need to be posted well in advance of the actual event, or they lose their value. For example, if you post holiday content in December you are already too late.
Once you've decided on a posting frequency and holiday schedule, document a content calendar for your dropshipping business. You can use a simple spreadsheet to keep track of your content or use a tool like CoSchedule or Trello.
Practice Continuous Content Optimization: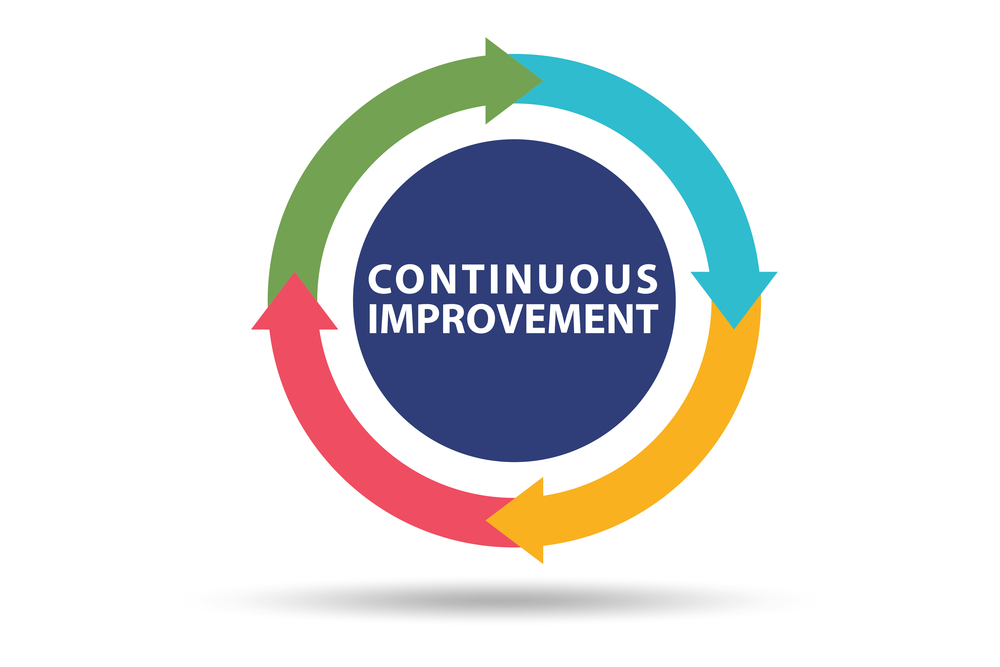 The final step of any good content marketing strategy for dropshipping? Analyze and measure your results so you can make any needed tweaks to improve your content and reach more potential customers.
Look at your SMART goals and KPIs to determine the success of your content marketing strategy. Did you achieve your goals and KPIs? Where did you fall short? What areas should you focus on improving for next month?
Data tracking and analysis isn't glamorous, but it's where the real magic happens. By tracking the performance of your content over time, you gain valuable insights you can use to improve your future content marketing plans.
Be sure to save all your important tracking metrics on a spreadsheet or some other tracking tool you can refer back to.
Another important part of search engine optimization is refreshing older, but popular content, to keep it fresh.
It's inevitable that some information in your blog posts will become outdated. When this happens, simply remove the old parts, add new relevant information, and optimize your keywords.
The simple practice of ongoing content maintenance can be extremely effective. It should be built into your content marketing calendar, so you don't forget. Search engines like Google prioritize up-to-date content, so this is a great way to maintain (or even improve) your organic search rankings.
Another thing to consider, if you have a particularly high-performing piece of content that your audience loves, why not create more content on closely related topics? You can also link the cluster topic to your high performing post and give both articles a little SEO boost.
At the end of the day, content optimization can be summed up simply. Do more of what works, and less of what doesn't.
Effective Types of Content Marketing For Dropshipping
Now that you know everything it takes to develop a content marketing strategy for your dropshipping business, it's time to take a more focused look at the different types of content marketing you might want to engage in.
As any eCommerce entrepreneur knows – first, you need to drive traffic to your online store. Then you need to convert that traffic into leads and sales.
Traffic is important, but it won't put money in your bank account. Without conversions your business won't succeed, no matter how many people visit your website.
Content marketing can increase your conversion rate by almost six times! The average conversion rate with content marketing is 2.9%, compared to only 0.5% for sites not using it. Aren't you glad you're building a content marketing plan?
When you're just starting out, don't waste time, money, and energy trying to tackle all forms of content across all platforms. The quickest way to get started is to choose just one thing and go for it.
One type of content. One single platform.
Which one is best for your dropshipping brand will depend on your product, service, niche market, and target audience.
Then once you get a rhythm going with your chosen platform, you can add in another and see how that goes. But in the beginning it's more about quality than quantity.
Here are some of the different ways to get started.
Email Marketing For Dropshipping: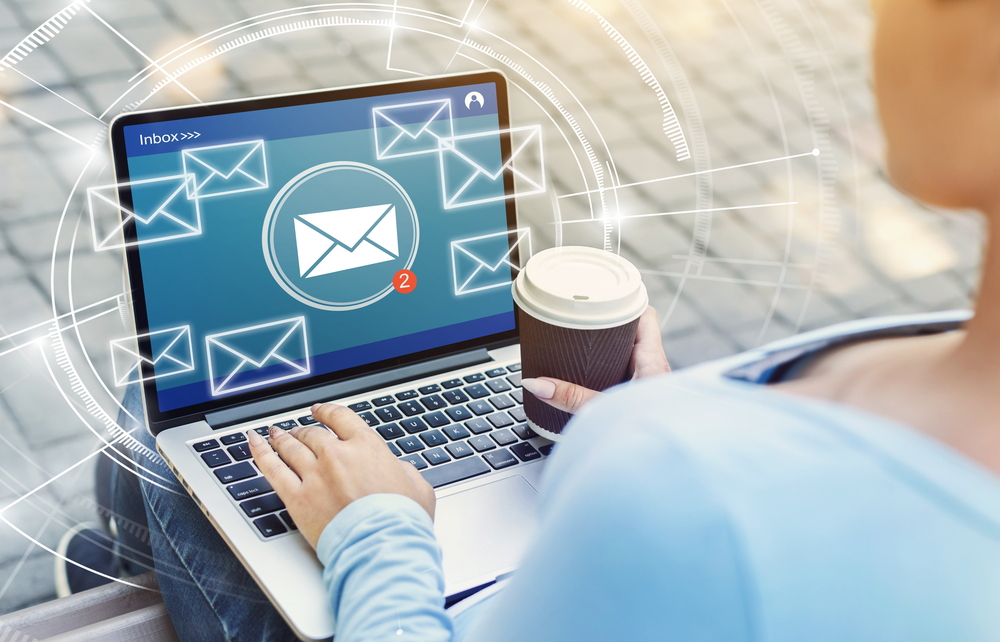 If you don't know where to begin, email marketing is a solid choice. Why? Because it works.
Email marketing continues to provide the highest return on investment when it comes to content marketing. One study shows that email generates $38 for every $1 spent, and automated emails do even better than manual ones.
Automated welcome emails, promotion emails, cart abandonment emails, event and newsletter emails are among the most common forms of email content marketing. They are also a great place to start, since there are many free and inexpensive tools you can use to create and launch automated email marketing campaigns relatively easily.
One email that every ecommerce owner should implement right away is the cart abandonment email sequence. According to some studies, cart abandonment is as high as 80%. This is essentially low-hanging fruit that can be easily converted into sales.
According to a MooSend study, 10.7% of abandoned cart prospects went on to complete their purchase after being sent a cart recovery email campaign. That's a significant number of sales that would have otherwise been lost without such email.
Here are some resources to help get you started on developing an email marketing plan for your dropshipping business:
Blog Content Marketing: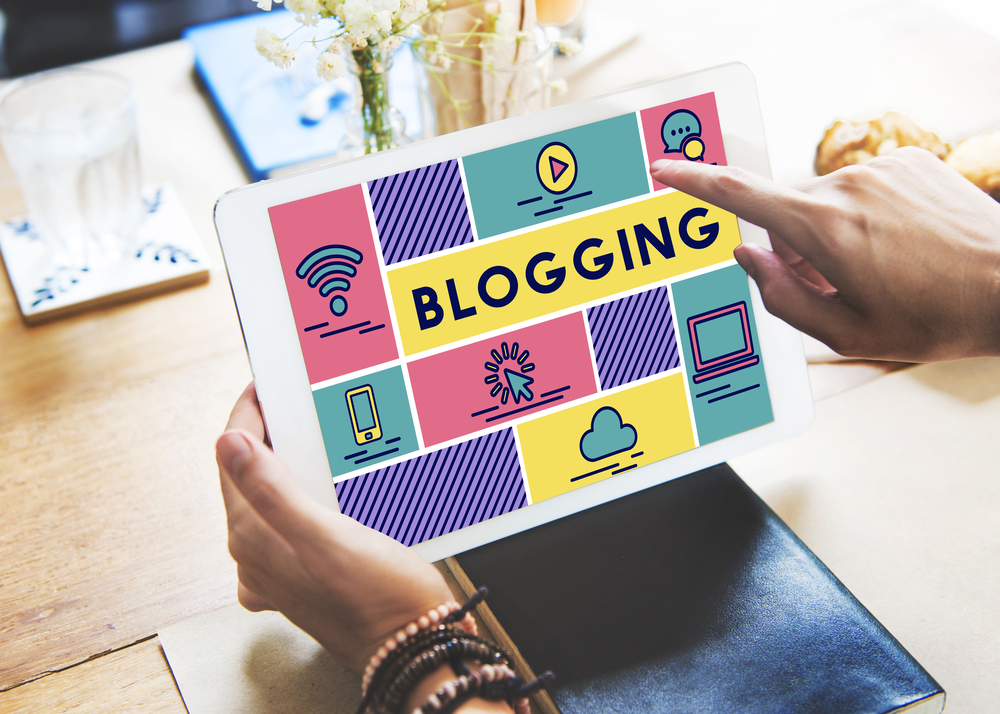 Another effective content marketing tactic for dropshipping is blogging. And yes, we know that not all eCommerce sites even have a blog section. Many were initially launched as standalone storefronts without the hassle of attaching and maintaining a blog extension.
So why take on the additional work of building and maintaining a blog?
Well for starters, content sites such as blogs have a long-term value that far exceeds most other content marketing strategies. In essence, you are building valuable online real estate. The more work you put into it and the longer your content ages and builds organic rankings, the more of a return you will get. For years to come.
Much of this online real estate is built through creating searchable content that is indexed by Google, found by your target audience, and points back to your ecommerce store.
The more niche your blog is in covering a central topic theme, the faster you'll see results. Your blog posts will display higher in online search results for specific keyword terms related to that topic.
As an example, a company aiming to sell organic beauty products might want to create a content site related to clean and natural beauty tips.
When your target audience finds your content online, they may choose to share on social channels such as Pinterest or Facebook. This further amplifies your reach, and the compounding effects of such exposure can boost your SEO rankings even more.
Ultimately, a blog can both help you get found online by potential customers and help to establish you as an authority in your niche.
Types Of Content For Starting A Dropshipping Blog:
How-to or instructional posts: These are guides to help your target audience achieve a desired result. You can also share new ways to use your products to make your customers' lives easier.
Product reviews: List format roundup reviews of comparison products you offer to help consumers determine what to buy.
Tips, lists, advice and checklists: Easy to read posts designed to help your audience do something better or solve a problem.
Social Media and Social Commerce: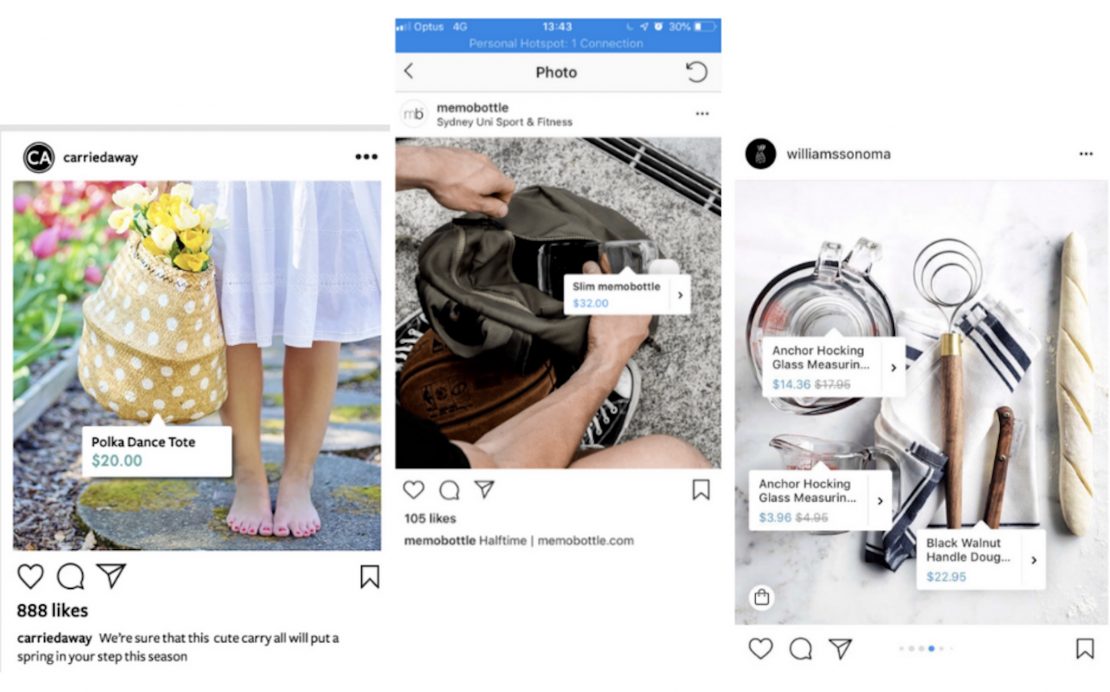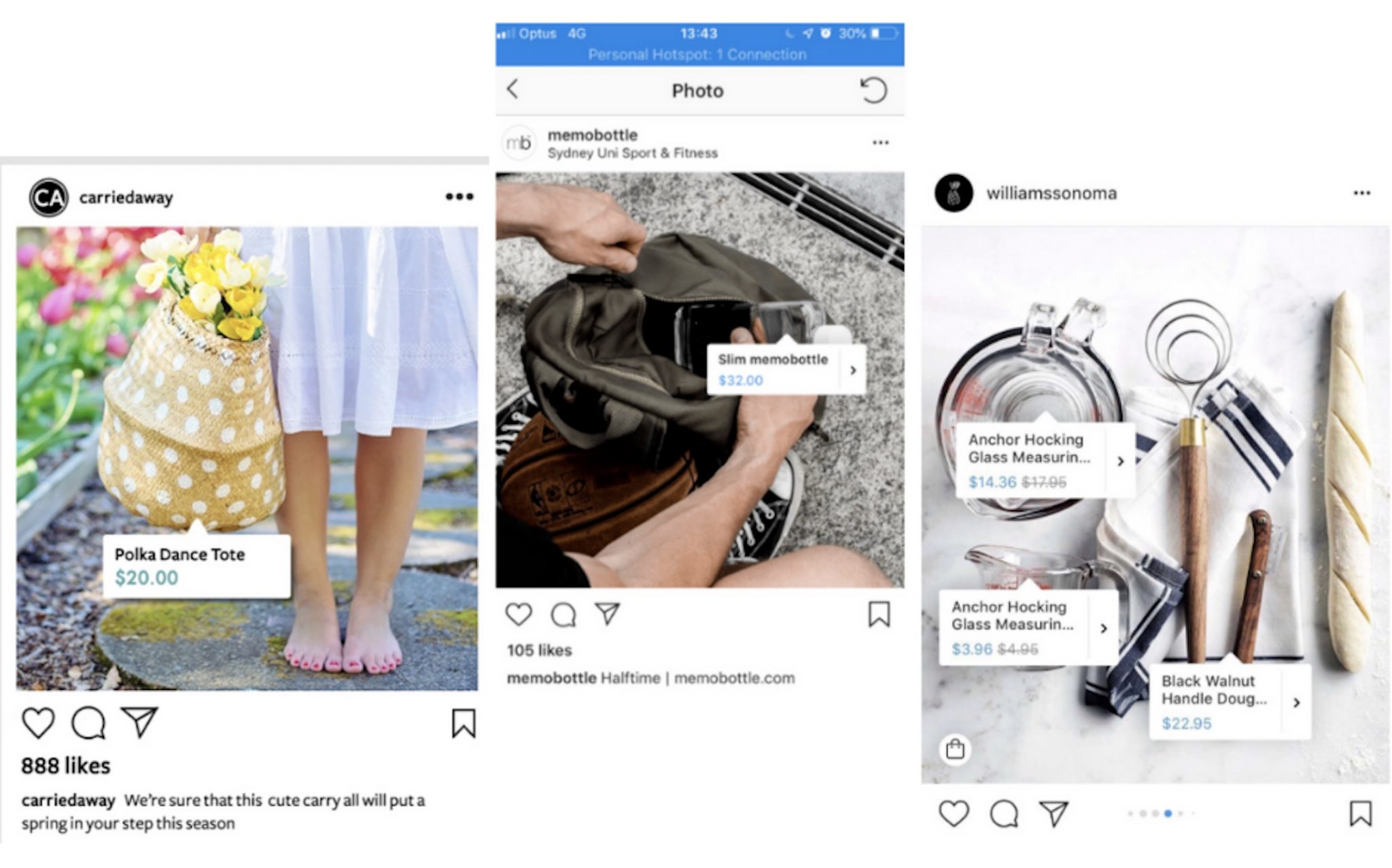 Social media is a great way to connect with your audience, build brand awareness, and let customers get to know the personality behind your brand. It's also a great way to share and promote blog content and drive traffic back to your website.
When you elevate your social media presence to include social commerce, things get even better. Social commerce allows someone who's engaging with your brand on a site such as Pinterest, Facebook or Instagram to seamlessly purchase your product without having to leave the platform.
Consumers are taking notice of this convenient new way to shop. In fact, social commerce buying grew at a rate of 25.2% in 2020.
The integration ecommerce with social media platforms means there are fewer steps involved to make a purchase. Which in turn improves the odds that a shopper will complete the checkout process.
Here are some of the ways you can take advantage and easily share content and grow your brand with social commerce:
Shoppable Pinterest Pins: Product-rich pins are embedded with data and formatted in a way that lets people know they're shoppable.
Instagram Shopping: Instagram allows you to monetize your feed with shoppable posts and videos, no matter where they are in the app. Tag products in your photos with shoppable price tags and users can buy right from their own feed.
Shoppable Facebook Posts: You can tag products from your Facebook Page shop or catalog in your photos and videos. When people see your products tagged in your posts, they can select those tags to start shopping.
Product Reviews and Testimonials: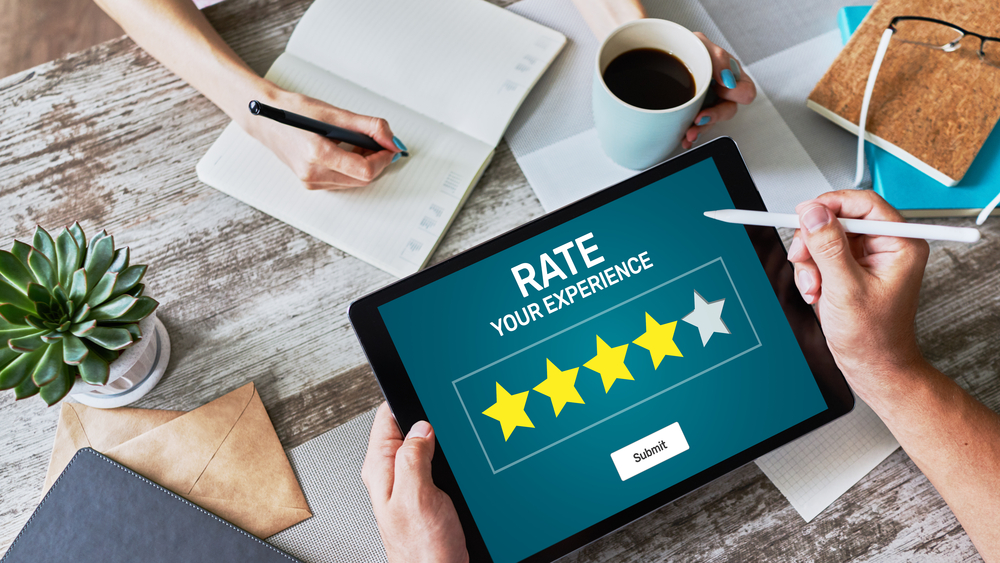 According to research by Bright Local, 88% of consumers trust online reviews as much as they do personal recommendations. That's why accepting product reviews and featuring them on your website as part of your content marketing strategy is a great way to boost sales.
You can even turn your reviews into product round-ups if you need ideas for new blog posts.
The more content you have on your product pages, the more search engines have to crawl, and the more likely they'll be to rank you higher.
By asking customers to review your products and featuring them on your pages, you can build trust, persuade shoppers to add items to their cart, and increase your web page word count to boot.
Just be fair and ethical with reviews featured on your website. Avoid fake reviews at all costs, as they are illegal in many countries, and show a mix of positive and negative reviews so that consumers can make an informed choice.
In fact, 30% of consumers assume online reviews are fake if there are no negative reviews, so a balance of the two makes the most sense.
Here's an additional resource to help you with the product review process:
Video Content Marketing: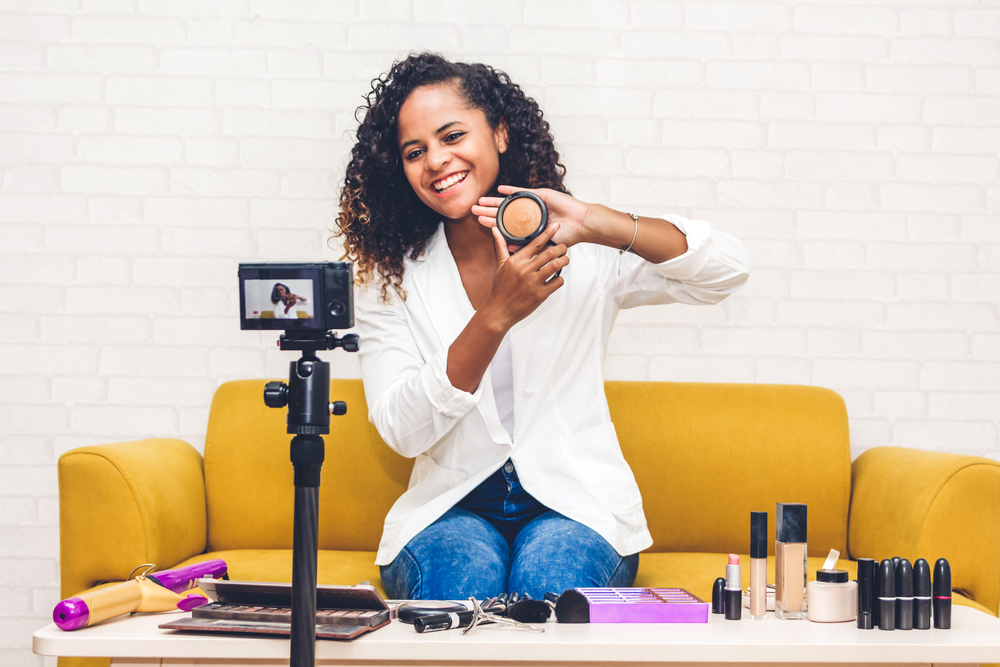 Your content marketing plan for dropshipping doesn't have to be just written copy, it can mean video content as well. You could create vlogs, reviews, how-tos, behind the scenes, interviews, skits, or Q&A videos to share with your target audience.
Search Engine Journal discovered that their Facebook Live posts delivered 178% higher than average engagement over regular posts, and increased referral traffic by 213% over the 2 months of their study.
According to HubSpot's most recent Not Another State of Marketing Report, the top two types of video are promotional and brand storytelling.
You don't need a fancy recording studio or equipment either. The camera on your smartphone with good lighting is good enough to get started. Check out your competition and other ecommerce entrepreneurs that successfully use video marketing to get some ideas of what you can do.
According to Curata, the three most effective types of videos are customer testimonials, tutorials, and demonstrations. Why? Because these types of videos are designed to benefit customers in some way.
Just like with any type of successful content marketing, your videos need to be relevant and add value in order to get engagement.
Paid Ad Marketing: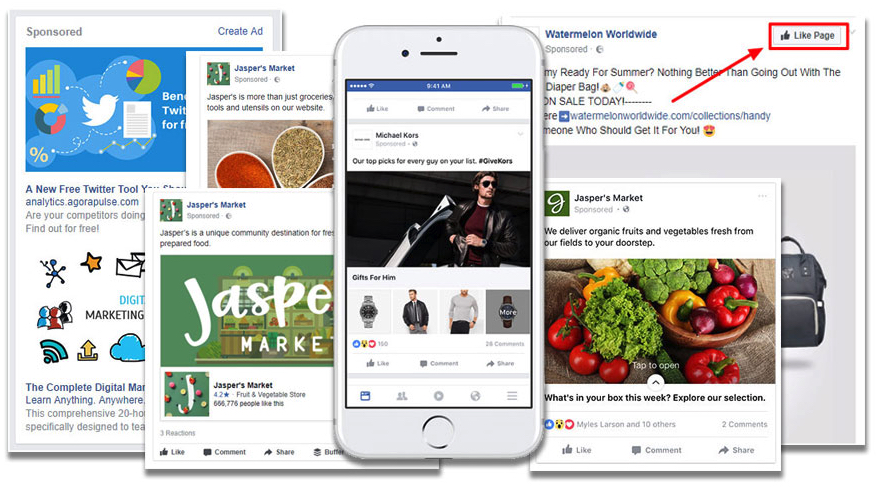 We left this content marketing strategy for the end of our list due to the higher level of expertise (and bigger budget) needed to pull it off.
Although organic social posts are great for building brand awareness and engaged followers, when it comes down to the nitty-gritty of selling products, the results you can get with paid ad campaigns are hard to beat. Just know they come with a price tag.
Facebook and Instagram's Ad Manager Tool can save you time and money by optimizing your ad delivery to get your message in front of the people most likely to convert.
The targeting capabilities of the platform mean you can reach more people with less money. Which can make it a potentially viable option for bootstrapping dropshippers on a tight budget.
Ads Manager also has robust reporting tools to help you see if your ads are driving their intended goal. It even allows you to split test ads, so you can see which creatives or audience options are more successful.
You can then pause any ad campaigns that are underperforming and focus your ad dollars on those that work best. Which makes this tool even more appealing.
To learn more about how to successfully use paid social ads as part of your dropshipping marketing strategy, check out the following two guides:
Content Strategy Key Takeaways:
A content strategy for your dropshipping business is your roadmap to content marketing success.
Without one, you won't be able to create effective content that engages your target audience or improve your content's performance into the future.
In summary, when creating a content strategy make sure to:
Identify your target audience: Make sure you know exactly who you're creating content for, build buyer personas.
Define your goals and KPIs: Create SMART goals to ensure you effectively utilize your resources and KPIs to track results.
Develop effective content topics: Identify the topics that your target audience will love.
Identify the most effective content format(s): Create content in the formats and channels your audience prefers.
Create a content marketing calendar: Be consistent in your content to build traction.
Track and improve your content marketing efforts: Review data to find actionable insights for improving your strategy over time.
Update and expand on previous content: Refresh old content to improve SEO and expand on high-performing topics.
Find High Quality Products For Your Dropshipping Store:
If your target audience includes eco-conscious or health-conscious consumers, and you're looking for high quality products to sell, be sure to check out GreenDropShip. We are a reputable 'Made in USA' dropshipping supplier of natural and organic products.
In fact, GreenDropship offers an extensive inventory with thousands of brand name products including gourmet and specialty items in a wide range of categories such as food & beverage, bath & body care, vitamins & supplements, household goods, baby items and more.
GreenDropShip also integrates seamlessly with Shopify and WooCommerce via our product feeds. We've also released a Shopify dropshipping app that makes it easier than ever to sell our products online. At the time of writing, ours is the only Shopify app that lets you dropship certain specialty items like groceries.
Join GreenDropShip And Start Selling Today!