Facebook Marketing For eCommerce & Dropshipping: Tips To Succeed
Imagine a magic advertising tool that can help you reach your target customers based on their interests, likes, and behaviors. Now imagine this same tool allows you to optimize your ad delivery to get your message in front of the people most likely to buy. It's not magic – it's what you can get when you use Facebook marketing for dropshipping!
Get this, Facebook (and its ads) account for 80.4% of U.S. social referral share to eCommerce and retail sites. That is HUGE. This showcases the power of connecting with the right audience.
In a nutshell, people love shopping online – and more of them are turning to Facebook (and Instagram, which is owned by Facebook) to do it. That's why the most successful dropshippers use Facebook ads to drive traffic to their online store.
Read on to learn more about how Facebook ads work and get a dozen great tips for how to develop a killer Facebook marketing strategy for your dropshipping business.
And if you haven't yet set up your eCommerce store, we can help with that too. Check out our complete guide for How To Set Up An Online Store in 8 Easy Steps.
Article Quick Links:
Why Use Facebook Ads For Dropshipping?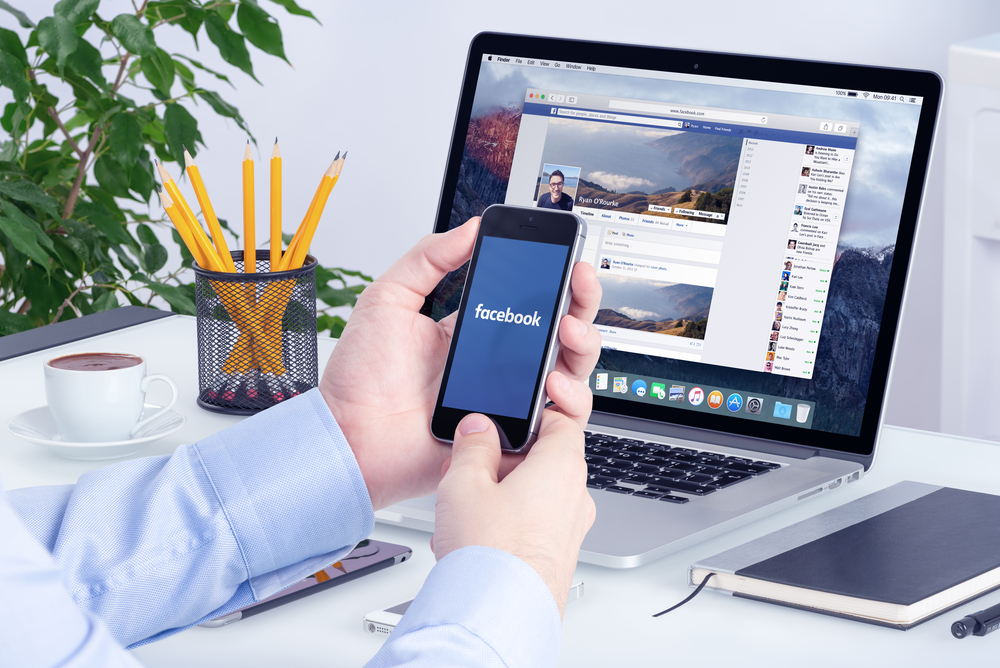 When it comes to marketing your dropshipping business, there are a lot of different ways you can go. This is why deciding where and how to spend your (often limited) marketing budget is one of the hardest decisions an online business owner will have to make.
We're here to tell you that Facebook is an attractive option for both new and experienced eCommerce entrepreneurs. And no, they didn't pay us to say that. We really think Facebook advertising has a lot to offer!
Facebook ads are one of the best ways to increase sales for your eCommerce website. Don't believe us? Just look at the data from their first quarter of 2019. The company saw 26% year-over-year advertising revenue growth compared to the first quarter of 2018 – going from about $11.8 billion to $14.9 billion.
Basically, Facebook's secret for dropshipping marketing success can be boiled down to three (3) main factors:
Building brand awareness
Connecting with engaged users
Focused customer targeting
1. Building Brand Awareness
Almost all online stores have a Facebook and/or Instagram business page. If you don't, we highly recommend creating one. It's a great way to connect with customers and build a fanbase.
When you start using Facebook ads, you can opt to have them come from your brand's social pages. This increases your brand's exposure and helps build your company's social cred.
It can also bring new followers to your page and spark more engagement. All win-wins for building awareness of your brand.
2. Connecting With Engaged Users
We've all fallen into a Facebook hole before. Whether you like it or not, Facebook is addictive!
Users spend a LOT of time on the platform. Recent statistics put the total number of active monthly Facebook users somewhere in the realm of 2.7 billion people. Yup, that's a billion with a B. And Facebook users spend more time per day on the platform than any other social network… an average of 58 minutes per day.
Plus Facebook owns Instagram, the number 2 most used social media network (53 minutes a day). This means business owners also have access to IG users through Facebook's advertising platform.
That's a whole lot of actively engaged potential customers you can tap into! It's also a whole lot of engaged traffic to drive to your online store.
Grab your customers where they already hang out! They're on Facebook right now, scrolling through posts for ideas and entertainment. Get the right product and message in front of them, and you can make the sale.
3. Focused Customer Targeting
Facebook is a very personal platform. It's designed for things like sharing vacation photos with family or food pics with friends. Like it or not, that means that Facebook has a huge pool of data about each one of its users. And the folks at Facebook are masters at compiling and using that data to create detailed user profiles advertisers can tap into through targeted ads.
Imagine how much time and effort you can save yourself by being able to match your products against a long list of user demographics, traits, and behaviors. You'll instantly improve your chances of reaching your ideal customer!
Then there's our favorite trick of all for finding the right people to target – Facebook Interests.
Keep in mind that folks go to Facebook not to buy things… but to catch up with friends, see what's new, get inspired, etc. They're not scrolling looking for ads. That's not what they're interested in. Unless, of course, you give them a reason to be interested.
In other words, you have to CREATE the interest for them. And the best way to do that is by using what Facebook already knows about its users based on the information they enter into their own profiles.
Showing people ads related to things you know they already like is an effective way to target your perfect audience. For example, if you're selling organic plant-based food items… imagine being able to directly target users that identify as vegan, vegetarian, or even as animal rights activists. You've just hit the bullseye.
Facebook advertisers have the ability to tap into all these demographics and more. For a deeper dive into the mechanics of Facebook Interests, check out: The Ultimate Guide to Facebook Ads Interest Targeting
Facebook Ads: The Basics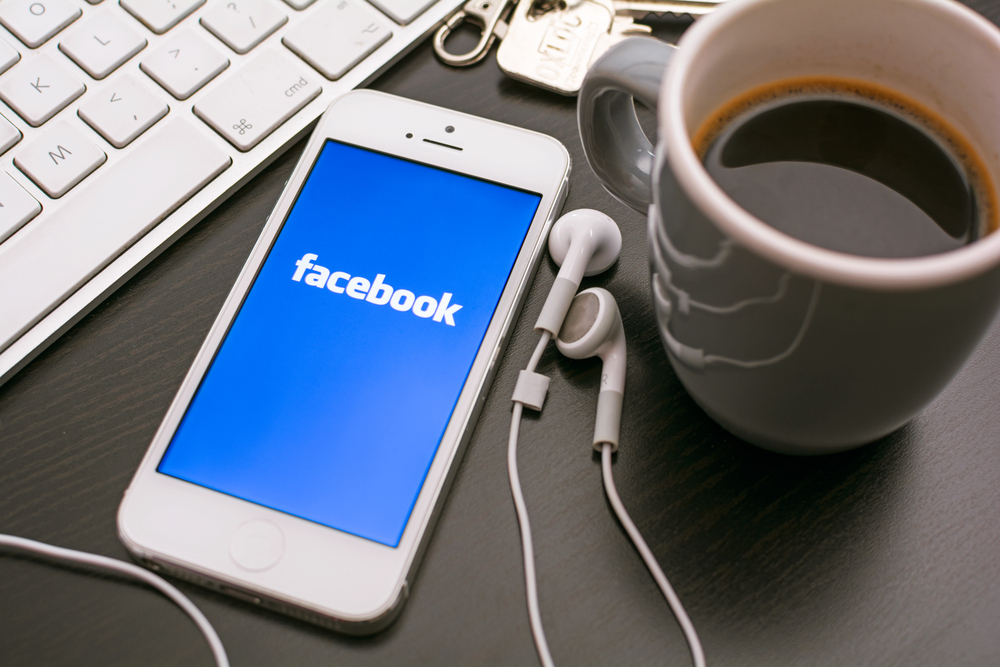 If you're familiar with Facebook Ads Manager and how the process works, you can skip past this part and go straight to the tips. But if you're new to using Facebook marketing for your dropshipping business, it helps to have a fundamental understanding of how ads work.
To that end, let's go over some of the basics. Knowing how Facebook ads are structured at a high level will make each marketing tip more meaningful.
Facebook Ad Structure
Facebook ads have a pyramid-like structure with three levels. In descending order those 3 levels are:
Campaigns
Ad Sets
Ads
You'll notice in the graphic below that each campaign will contain one (or more) ad sets. Then each ad set contains one or more ads.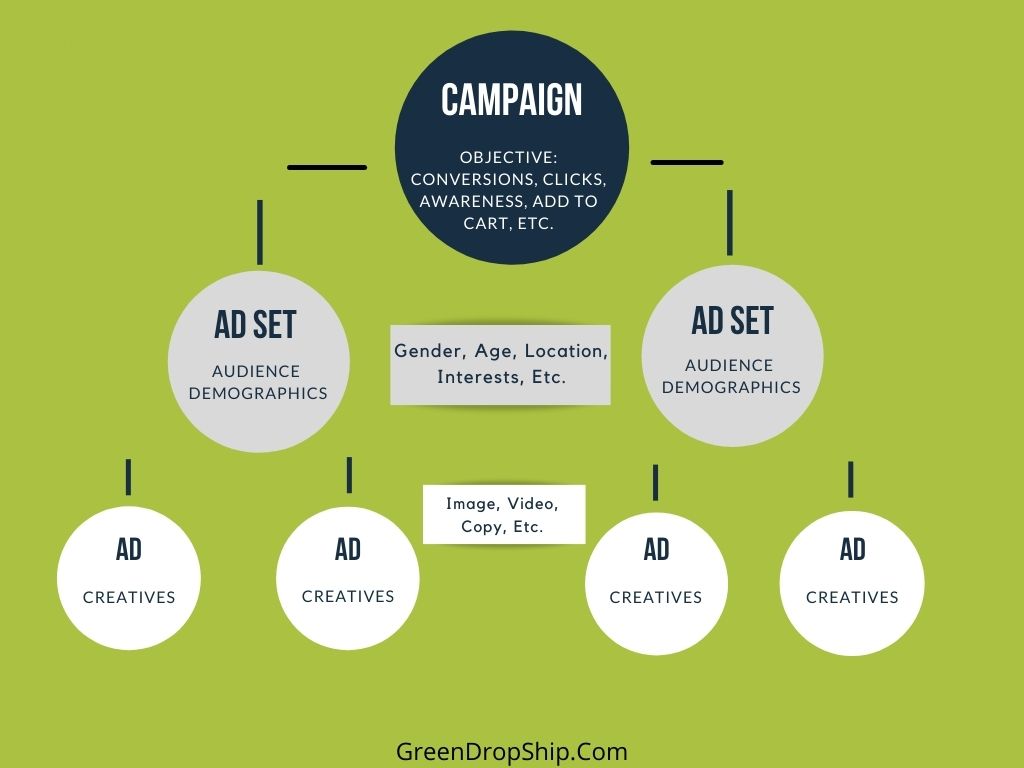 Let's break out each level a little further and explain what each one means.
Campaigns:
Before you start building any ads, you need to create a campaign for them to live within. In fact, every ad you see as you scroll through your Facebook feed is actually part of a larger campaign setup created by an advertiser.
The campaign level is where you establish the objective of your ads. Within Facebook, there are three categories of objectives to choose from:
Awareness
Consideration
Conversion
If you want to increase sales in your online store, which is the case for most dropshippers, then your campaign objective would be conversions.
Each campaign also needs to have a name. This might seem simple enough, but naming isn't something you want to take lightly!
We strongly suggest having a strategy and a naming convention for your campaigns and ads going in to keep your account organized. In the future, you're going to want to be able to scan through your campaigns quickly and know what each was targeting.
Choose whatever naming convention works for you and your goals. Just be sure to use it consistently. You'll save yourself a lot of heartache down the road by doing this.
Ad Sets:
The ad set level is where you choose your audience, budget, and the placement of your ads.
The audience is basically identifying the demographics of the people you are targeting. This is where Facebook excels, and you have a lot of options! You can set up custom audiences based on a host of variables such as; location, gender, age, and specific interests, hobbies, or groups.
Budget is pretty self-explanatory, although you need to have a defined strategy in place before you attempt to complete this section. It's important to know how much you can afford to spend, whether you want to set a daily or lifetime budget, and what objectives you're optimizing for.
Keep in mind with Facebook ad budgets you need to allow time for the 'learning phase". This is where Facebook's algorithm compiles your data. Once Facebook 'learns' your account, you can use Facebook's Campaign Budget Optimization (CBO) to automatically manage your budget allocation across ad sets to get better results.
And finally, placement is setting where your ads will appear in the context of the Facebook application. For newbies, going with automatic placements probably makes sense. This is where Facebook decides the best place to show your ads.
You can also manually choose where to place ads. Facebook allows you to choose between Facebook feeds, Instagram, Messenger, Audience Network, etc.
Ads:
The final level in our Facebook ads pyramid is the ads themselves. This is where you choose the creatives you want to run with a particular campaign.
Facebook ads can be images or videos. They can also be created in a variety of formats including; link click ads, multi-product (or carousel) ads, dynamic product ads, lead generation ads, collection ads, page-like ads, offer claims, events, and more.
Your ad creatives and copy are among the top elements that will decide if your Facebook marketing campaign for your dropshipping store succeeds or not. If your ad doesn't catch a person's eye, they will scroll by without clicking.
This is why it's essential to create ad images that rock! And also to create more than one image, so you can test which ones perform the best over time.
What Are The Types Of Facebook Ads?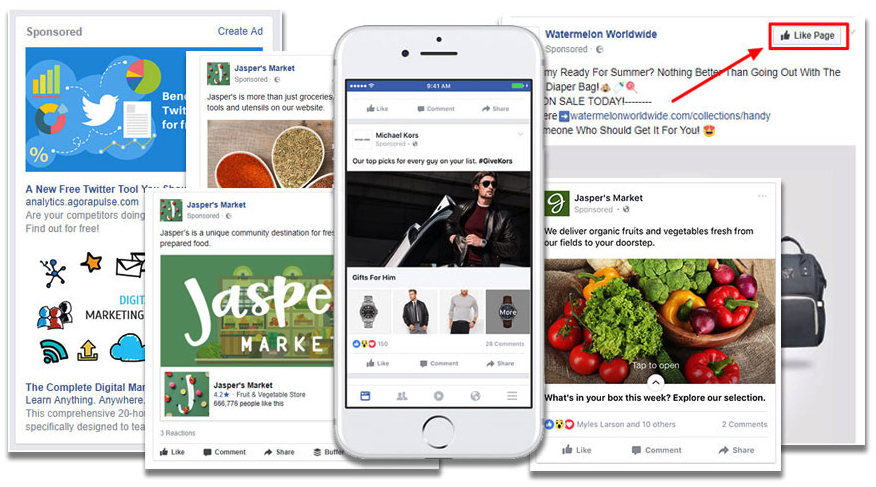 As you develop your Facebook marketing strategy for dropshipping, it becomes clear that eye-catching creatives are a key element of high-converting ads. But with so many ad types to choose from, it can get a little overwhelming… especially if you're new to Facebook advertising.
To help simplify the playing field, we'll go over the four (4) main ad formats used by dropshippers, which are:
Image
Video
Collection
Carousel
Image:
Single-image ads are the bread and butter of Facebook marketing for dropshipping. These are the easiest ads to create, and the format is clean and uncluttered. Image ads are a great way to showcase your brand and products.
This type of ad can be designed and built quickly, which makes it the perfect choice for showcasing trending products. It's also an easy ad to run if you don't have a big budget for advertising.
You can create an image ad right from your Facebook page as a boosted post. Or you can create one in Ads Manager, which allows you to get more detailed with targeting.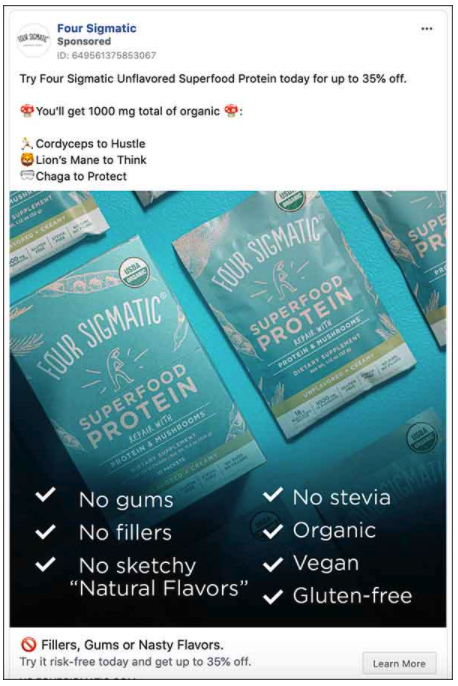 Video:
Video continues to grow in popularity across all social media platforms, and Facebook is no exception. It is a great way to connect with your audience and tell your brand's story.
In a video ad, you can put your personality on display, which is one way to stand out amongst your competition. Video is also a great way to show customers how to use a product in the real world or to highlight unique features of a product they might not otherwise see.
Video ads that are 15 seconds or less tend to perform better than longer videos. And be sure your ad includes a clear call-to-action at the end! This is critical. You must tell users what action they should take next, such as visiting your website or buying a specific product.
Before creating your first video, be sure to check out Facebook's video ad guidelines to be sure you meet all the platform's requirements.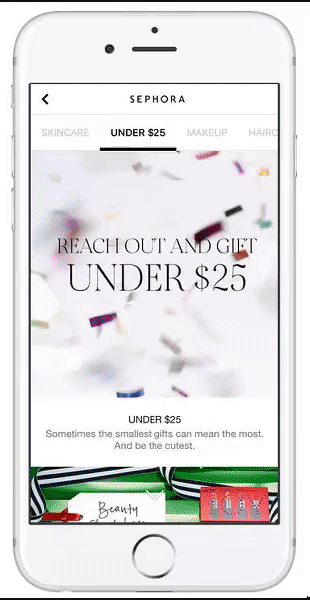 Collection:
The collection ad format includes a full-screen instant experience designed to make it easier for users to browse and purchase products from your online store.
Collection ads include a cover image (or video) and often show multiple products underneath. This makes them the perfect way to feature a product catalog.
Collections make scrolling through your inventory fun and easy, which can convert casual customer interest into online sales.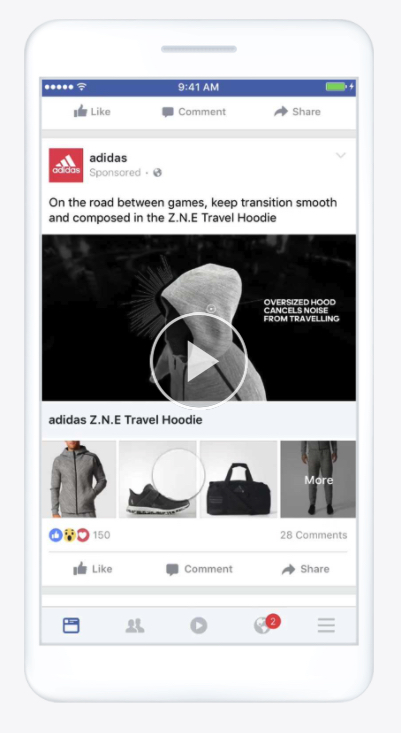 Carousel:
Carousel ads are a super cool way to showcase multiple products at once. This format allows you to include up to 10 images (or videos) in a single ad, each with its own unique link to make buying a simple one-click process.
Potential customers scroll through the carousel by swiping left or right. It's kind of like a dating app… but for your products!
What's great about carousel ads is they allow you to "show more" to potential buyers. You can show different angles of a product, include tutorials, or showcase an entire line of related products all at once.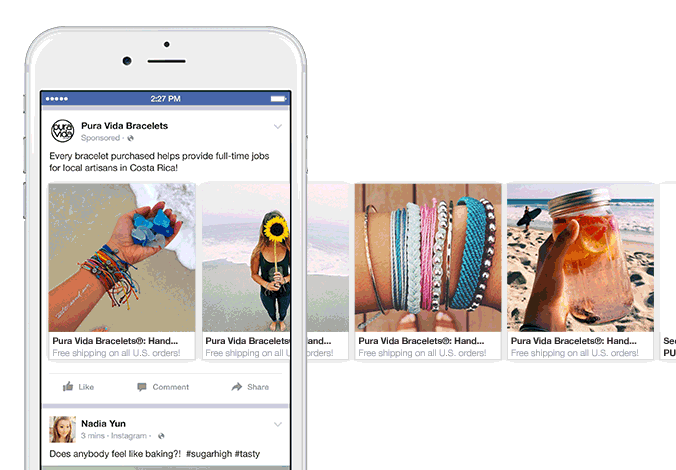 Facebook Marketing Ad Strategy
To run a successful Facebook marketing campaign for your dropshipping store, you need to think strategically.
Sure, trial and error will be part of the advertising process, but you need to have a system in place to be successful. You want to use a phased approach, that includes interest testing, scaling, look-alike audience testing, retargeting, and fine-tuning.
Basically, you want a game plan to help you determine the right combination of creatives and audience to maximize your results. If you are new to ad testing and scaling, we suggest checking out Verum eCommerce's detailed Facebook Ads for Dropshipping Guide.
Top 12 Facebook Marketing Tips For Dropshipping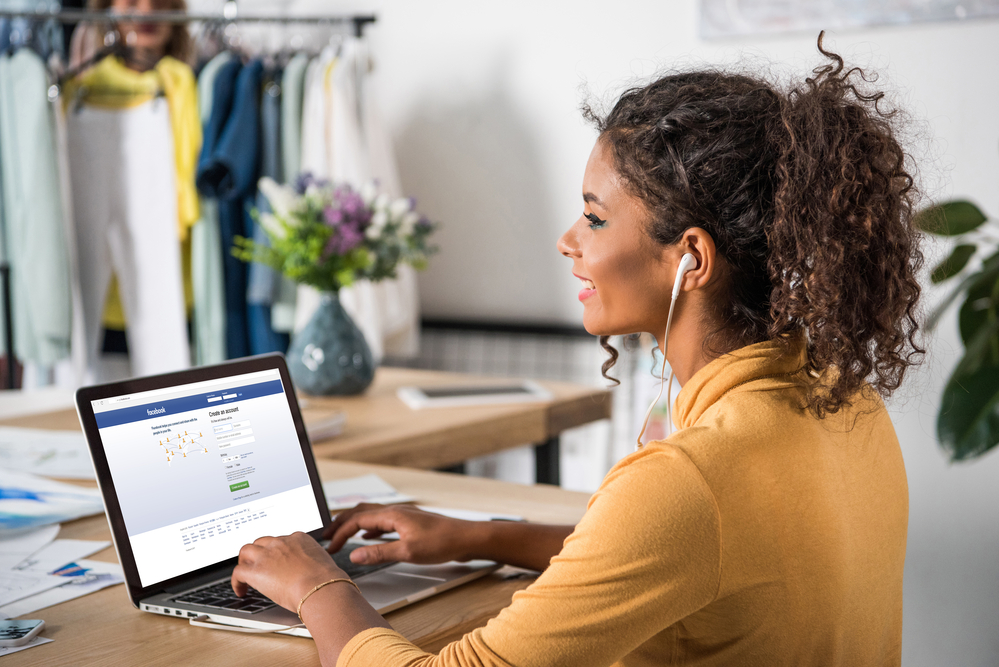 Now that we've covered the basics of how Facebook ads work, it's time to share our top twelve (12) Facebook marketing tips for dropshipping:
These tips come from seasoned eCommerce entrepreneurs who've successfully used the platform to drive traffic and sales. Keep these tips in mind as you start to build your own ad campaigns. Sometimes it's the smallest tweak that can lead to marketing success.
1. Focus On The Product
It's important to understand which type of products perform well on a platform. When it comes to Facebook, it needs to be something that will grab a customer's attention. Something a little bit unique, that has the potential to go viral.
There's no point in researching to find the exact right audience if you're not offering products people want to buy!
Once you've done the research and identified a couple of products you think are winners, test them out and see how they perform. If an item isn't selling, then drop it and try something else until you find what works for your brand.
2. Add The Facebook Pixel
To really get the most out of Facebook marketing for dropshipping, it's essential you install the Facebook Pixel on your eCommerce website.
A Facebook pixel is a simple piece of code that you place on your website to:
Track conversions
Remarket to people who have already visited your website
Build targeted custom audiences for future ads
Even if you're not using Facebook ads yet, you should install the pixel now. It will start collecting data right away, so you won't have to start from scratch when you're ready to create your first campaign.
Facebook tracking pixel data will help make sure your ads are seen by the people most likely to take the desired action. This allows you to improve your Facebook ad conversion rate and get a better ROI.
3. Set A Budget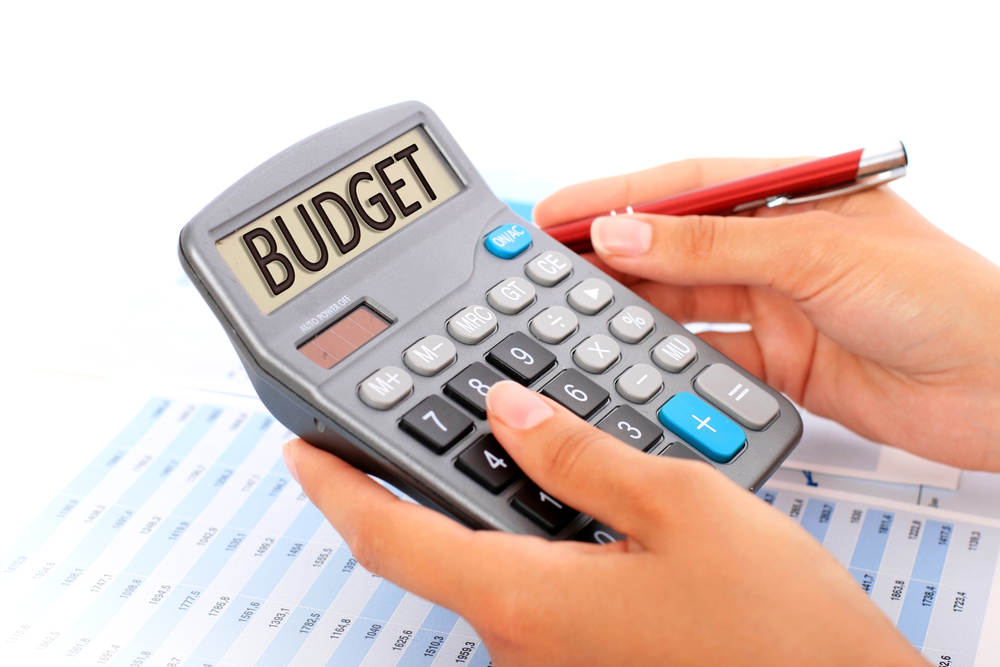 Having a clear understanding of how much money you should allocate to your campaigns is essential to being successful with Facebook ads.
If you spend too little, you might not have enough data to make good decisions. But if you spend too much upfront, you might run through your entire budget without a lot to show for it. So, how exactly do you determine a good testing ad budget?
A general rule of thumb is to set an ad budget proportional to the cost of your product. The more your product costs, the more you should anticipate spending to get the right data from Facebook.
Seasoned dropshippers suggest starting with an ad budget of approximately 20x the price of your product. Therefore, if you're selling an item for $10 in your online store, plan to allocate about $200 to Facebook ads.
RELATED: How To Market An eCommerce Store On A Tight Budget
4. Optimize For Clicks
Facebook can be a little overwhelming at the beginning. When starting out the best thing for a dropshipper to do is keep it simple, and just sell the click.
Keep your copy clean and uncomplicated. Make the focus stunning product images and just the KEY elements of what you're selling.
You want people to see your ad, stop scrolling, and click it. That's it.
Once they get to your online store your web copy, branding, and sales funnel can do the rest of the work. Facebook is just the path to get them there.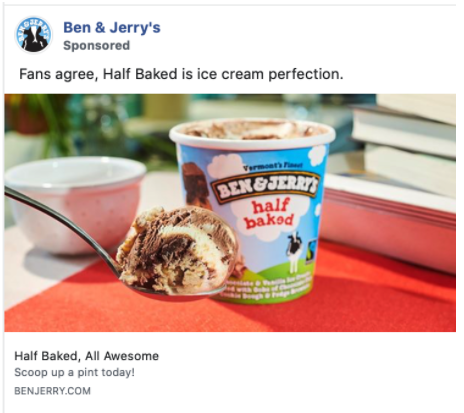 5. Use Eye-Catching Images
This is probably the most important takeaway of this entire post, so listen carefully. Be sure to ALWAYS use high-quality images in your Facebook ads. Images are, hands down, the most important aspect of your Facebook ad. Images can make or break a campaign.
Remember people scroll through their Facebook feed quickly. You need an image that will stand out above the noise.
When selecting images for Facebook ads, follow these guidelines:
Choose pictures that are high-quality, vibrant, eye-catching, and colorful.
Avoid cluttered images, make the product the focus, and don't distract from it.
Try to incorporate images of people showing joyful emotions (happy, excited, surprised, etc.). Bonus points if they are actually using your product.
Stay away from images the same color as Facebook (blue and white).
If you use a person in an image, make sure they look toward the text in the ad. Viewers will follow the image's line of sight and read the ad copy.
Use an image that is the right size for the ad type you've selected.
Another thing to keep in mind is that people are used to seeing real pictures of family and friends on Facebook, so using all generic stock photos might not cut it. It's worth investing the time to take some high-resolution images yourself (or grab a photog friend to do it for you).
If you can swing it, take some lifestyle photos of real people using your best-selling products. Those images tend to get more clicks.
6. Know The 20% Rule
As we mentioned above, images are powerful when it comes to grabbing a customer's attention. But what's even MORE powerful is a combination of images with just the right copy. That's where the most conversions happen.
But before you go uploading your creatives to Facebook, you need to be sure that your ad doesn't have too much text. For sales copy, shorter is better. Facebook even has rules to ensure ads don't get too wordy and slow down a user's scrolling experience.
Facebook generally only allows a maximum of 20% of your image ad or video thumbnail to be text. If you surpass this limit, your ad either won't be approved, or it will get reduced delivery.
Keeping your ad text short, clear, and concise is the best way to effectively share your message and get better performance from your ad.
7. Create AIDA Copy That Converts
While it's true that images increase your click-through rate (CTR), it's your ad copy that helps convert a viewer into a buyer. To make the most of the limited characters you have in a Facebook ad, try using the AIDA copy model.
AIDA stands for:
ATTENTION: Write a short headline that will instantly grab the attention of a scrolling Facebook user, something to make them stop and look.
INTEREST: Be sure to describe how your product will benefit the viewer.
DESIRE: Give users a reason to click your ad… what's in it for them?
ACTION: Close with a clear call-to-action (CTA) to persuade users to take action immediately. "Learn More" or "Shop Now" are examples of high-performing CTAs.
8. Try Custom Video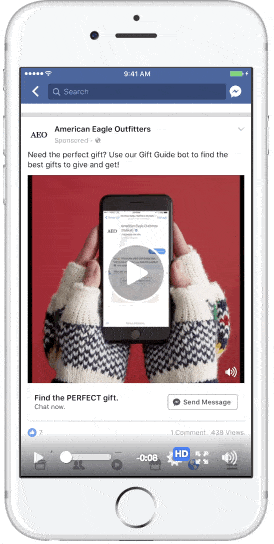 It's totally possible to have success using Facebook ads featuring product photos from dropshipping suppliers. GreenDropShip offers high-resolution images of all our products you can use for just this purpose. However, if you have the resources, investing in custom images (particularly video) is a great way to stand out from the competition.
Custom video ads on Facebook are booming! In fact, 88% of video marketers surveyed say they're satisfied with their video ad ROI. Video ads are a great way to build brand awareness, increase engagement and grab more sales.
With video, you have an opportunity to share your unique personality, message, and custom brand with viewers. And these days all you need to make a video is your smartphone camera, a few apps, and some creative ideas and you're good to go!
Here are some great (and easy to use) Facebook video ad creation tools that are worth checking out:
Promo: An award-winning video platform that includes professionally-designed video templates, more than 12.5 million video clips, licensed music, and a user-friendly video editor.
Animaker: An online Facebook video maker with a simple drag-and-drop builder that allows you to create both animation and live-action videos.
WeVideo: This tool lets you make and edit videos on any device, including Chromebook, Windows, Mac, and mobile.
9. Do Split Testing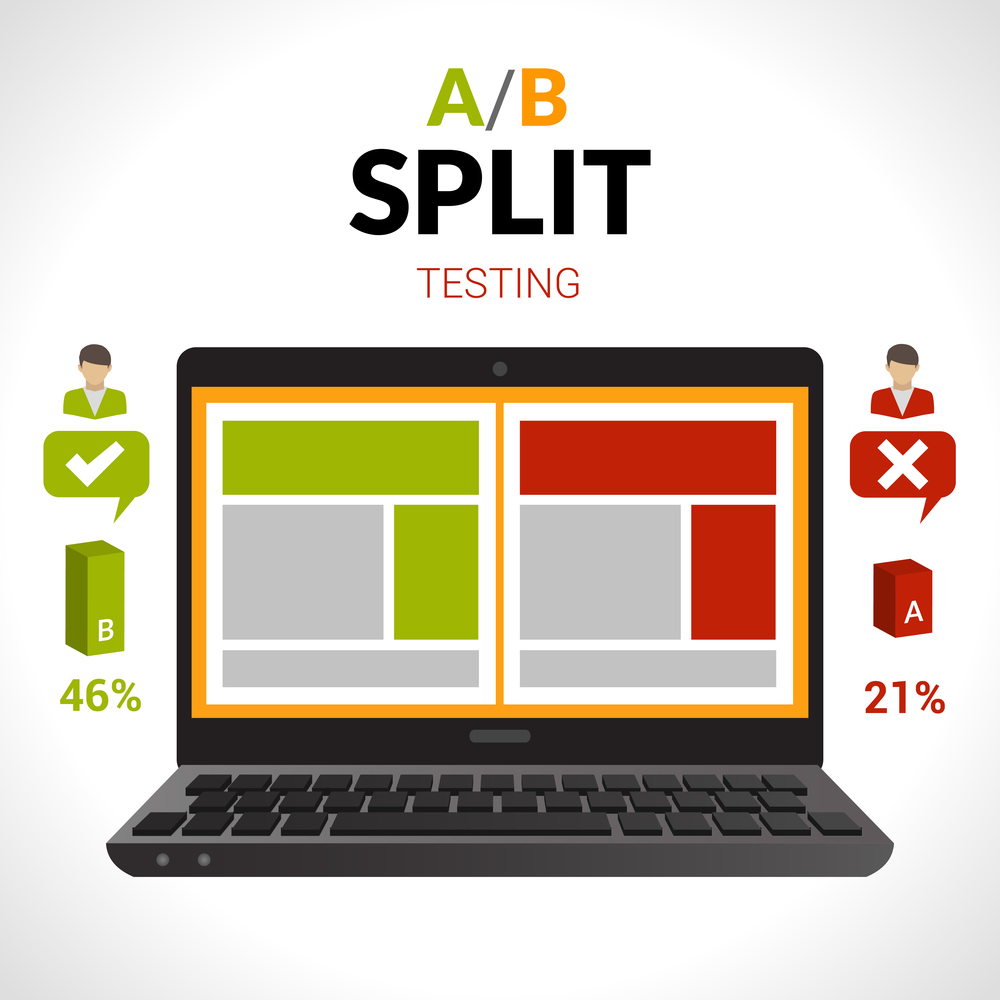 If you're new to Facebook marketing for dropshipping, it can take time to figure out which products are winners and create a high-performing ad. Most of your time initially will be spent testing – and not only is that okay, but it's also very much expected.
Plan to test different products, along with different copy, images, offers and audience targeting to see what works best for your brand. You're going to want to get really familiar with Facebook's split testing feature (also known as A/B testing).
This feature lets you directly compare two or more ads with slight changes. For example, you can test the same exact ad on different audiences, or the same ad copy and audience, but with a completely different image.
There are infinite ways you can go about it, so it's important to have a strategy in mind going in. For a beginner, finding the right audience is likely an important goal.
You can start by split testing around 10 different audiences at $5 a day, then review the data to see which audience(s) responds. If you only test 2 or 3 audiences, you might not have immediate success and think your product's not a winner – when it could still be popular with a different audience.
By split testing upfront, you get the data you need to make informed decisions. Then, going forward, you can duplicate any successful audiences and run a larger campaign. That's how successful dropshipping entrepreneurs create ads that sell.
10. Target Cart Abandonment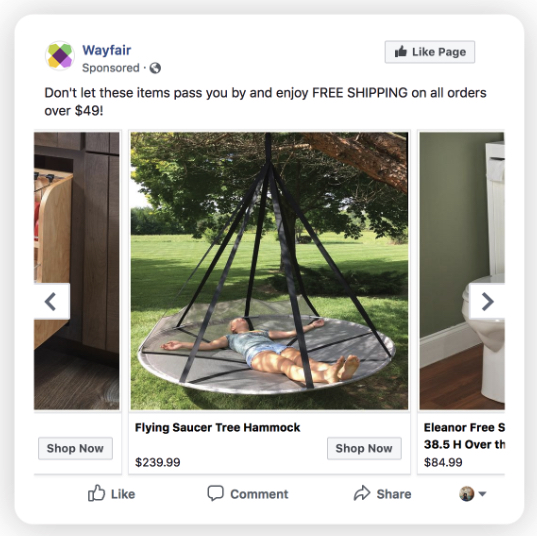 Did you know that while 30% of people visiting online stores put something in their cart, only 3% actually check out? This is pretty much the worst nightmare of any eCommerce site owner.
But there's hope! And it's called retargeting, which is defined as the act of advertising to the same person more than once.
We're going to get even more specific than that and focus on targeting cart abandonment. Why? Because almost 70% of visitors who get as far as adding a product to their cart will leave your site before checking out. That's a huge pool of potential sales you don't want to miss out on!
RELATED: Abandoned Cart Recovery: Strategies For Dropshipping
Think about it, you already know these people considered buying your product. Maybe all they need is a gentle reminder to complete their order.
You can easily create a Facebook retargeting ad asking these users if they forgot to buy your item. Be sure you design the ad to include a picture of the item and link it to the product so they can finish their order easily.
And timing matters! Best practice for abandoned carts is to send the first recovery ad or email within an hour of cart abandonment for optimal conversions.
To learn more you can check out his guide for setting up Facebook Retargeting Ads for Abandoned Carts.
11. Create A Lookalike Audience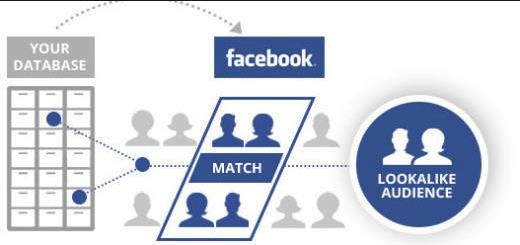 Did you know that if you already have a customer list of at least several hundred people, you can build a lookalike audience on Facebook? This is definitely a Facebook marketing tip for dropshipping you'll want to remember!
A lookalike audience is a group of people who resemble current or previous buyers of your products. The larger and more detailed your customer list, the more accurate your lookalike audience will be.
Why is a lookalike audience so valuable for eCommerce? Because these are the people that Facebook (with all its fancy data algorithms) believes are very similar to your customers. If these folks are a lot like your existing buyers, then chances are good they'll also like the products you're selling.
More than that, a lookalike audience will also likely respond to the same type of Facebook ad messaging that worked on your existing customers. You can tailor your ad campaign to align with what you already know this type of audience responds to.
Lookalike audiences are a great way to get a lot of hot leads, which can improve your conversion rate!
12. Engage With Facebook Messenger Bots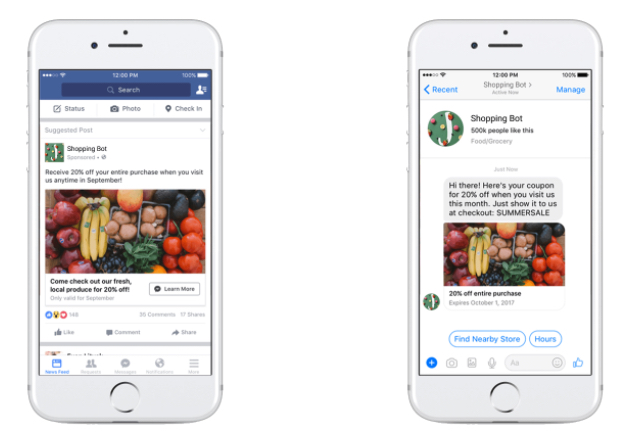 A few dropshippers we spoke to shared a clever idea for boosting engagement. They suggest using a Facebook Messenger chatbot, which can easily be set up through companies like Chatfuel or Manybot.
Sometimes a quick message can be just the push users need to convert after viewing a Facebook ad. It's one way to turn viewers into actual shoppers!
Basically, a chatbot is automated messaging software that uses AI to "talk" to your customers. You can program bots to interact with your brand in all kinds of different ways, like asking questions or browsing inventory.
It can even be as simple as setting up a bot based on anyone that comments on one of your ads that says something like "Hi there! Thanks for your feedback and for spreading the word." You could also offer discount codes or other incentives to people that engage with your ads.
Chatbots help personalize your customers' Facebook marketing dropshipping experience. This extra personalization is often the nudge interested consumers need to become actual buyers.
To set up your own Facebook chatbot, check out this step-by-step guide to creating a Facebook Messenger bot.
Facebook Marketing: Dropshipping Success Stories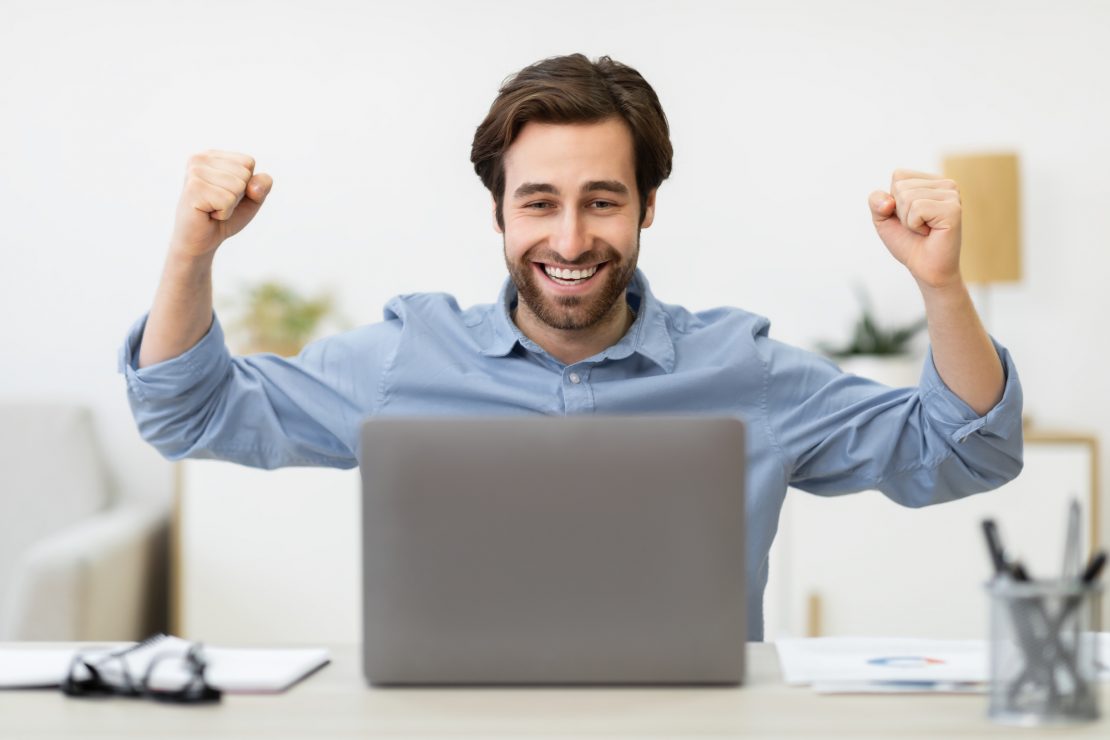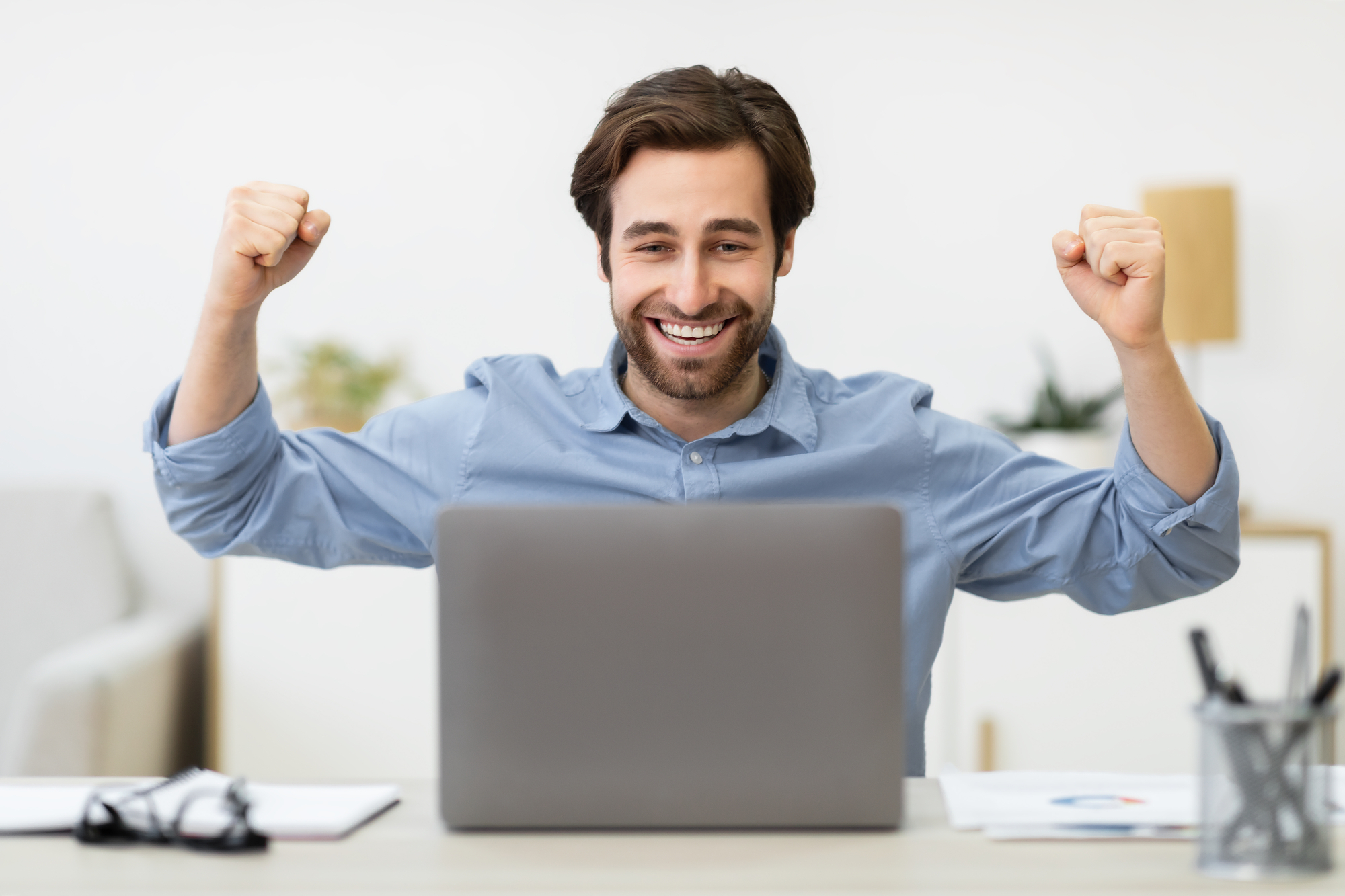 Now you've learned the basics, and you've got a list of proven Facebook marketing tips for dropshipping…. So what's next? Maybe it's time to dive in and start exploring how to set up Facebook ads for your own online store!
Or maybe you need a little motivation first. Like reading this amazing story of the eCommerce Facebook Ad that generated $253K in sales!
Maybe what you really need is some creative inspiration. Looking at successful ad examples from other Facebook marketers in the dropshipping space is a great way to fuel your imagination, and get a better understanding of what's possible.
To that end, here's a great round-up of successful Facebook marketing for dropshipping examples. Check them out and see if these ad creatives don't inspire some ideas of your own.
How To Use Facebook Marketing To Get Your Name Out There
When it comes to marketing your business, you want to make sure that you are able to find the right way to get your name out there. Facebook can be a great way to do this and you can make use of many different types of strategies when it comes to your Facebook Marketing.
Develop & Execute A Strategy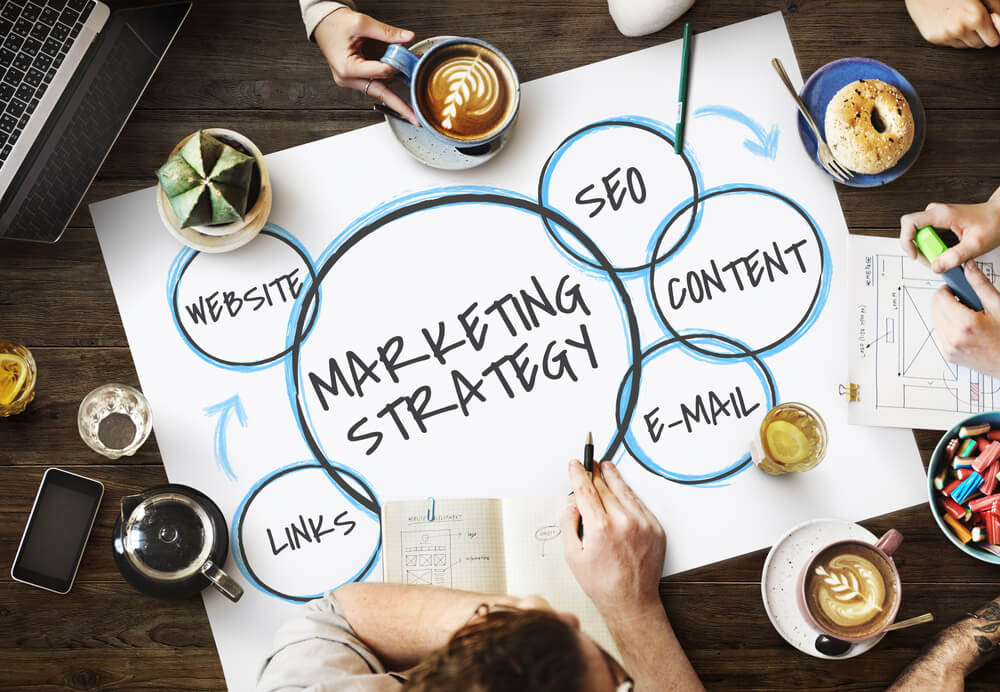 A Facebook marketing strategy will help you achieve your goals on the platform. But before you can start planning out your strategy, you'll need to know your audience. You also need to measure your progress and understand how to use Facebook analytics to track your results.
One way to understand your audience is to study your competitors' social media strategies. This will allow you to determine what works and what doesn't work. In addition, it will give you new content ideas.
Facebook offers a number of features that can help you build a strong and profitable strategy. For example, Sprout Social lets you track your results and find out whether your ads are working. There are also free scheduling options that can make your life easier.
Another tool to use is Unbox Social. The tool provides detailed information on your target audience's reactions to your posts. These insights can be used for ad targeting, too.
Finally, make sure to add Messenger to your Facebook marketing strategy. The chatbot can help you connect with your customers faster. Also, there are paid scheduling options that can help you create Facebook posts on schedule.
Creating an effective Facebook marketing strategy requires creativity and strategic thinking. It will help you reach your audience and increase sales. Plus, you will need to make sure your Facebook campaign is bulletproof. That means you need to test different types of posts, measure your results, and make adjustments.
Facebook can provide you with more tools and resources than you might think. However, it's still important to keep your audience in mind and take an active approach. When you do, your brand can grow and your business can thrive.
Identify Your Target Audience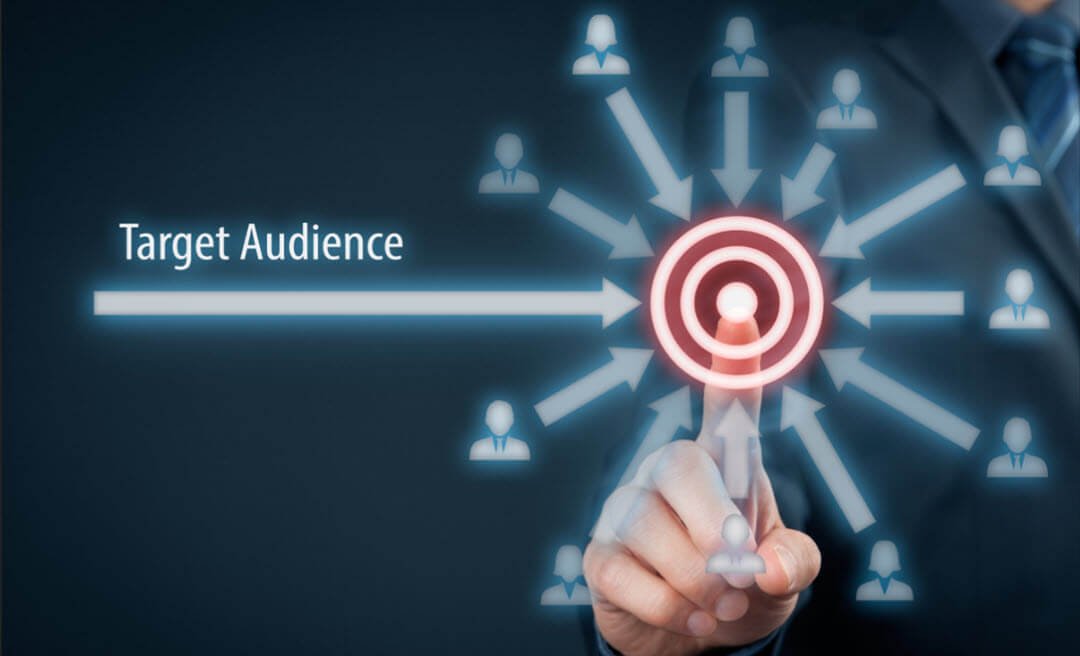 Identifying your target audience is a vital component of any marketing campaign. A properly defined audience will allow you to better communicate with customers and drive conversion.
However, finding your target market is a subjective process. You may not be able to get an exact demographic, but you can do some preliminary research to get a feel for the size of your audience.
RELATED: How To Find the Best Dropshipping Niches
Facebook offers several tools to help define your target audience. For example, you can create a Lookalike Audience, which can be a quick and effective way to find leads. It's also possible to segment your audience so you can target specific interests or pain points. This will help you drive brand loyalty and improve the chances of converting visitors into sales.
In addition, you can use customer surveys, social media engagement, and other data to determine your ideal audience. By understanding your current and potential customers, you can maximize the effectiveness of your advertising budget.
Once you've determined your target audience, it's important to know where to place your ads. Facebook allows you to target audiences by location and age. Creating customized content can also help you optimize your ad costs. Depending on your product, your target audience could be a niche group or a broad demographic.
Using the right targeting methods will also help you increase your return on investment (ROI). For example, you can target users who have purchased fitness products. Likewise, you can also target recent shoppers. They may be gearing up for the holidays or celebrating a birthday.
Facebook advertisers have access to millions of potential customers. Knowing who to target can be a daunting task. Fortunately, Facebook makes it easy to pinpoint the most likely conversions.
Connect With Your Audience
Facebook marketing is a valuable tool for businesses to reach potential customers. However, it can also be a daunting task. Whether you are a large business or a small start-up, you must first have a solid understanding of your target audience before you can successfully market to them.
Facebook boasts nearly 3 billion active monthly users. This makes it one of the most popular social networks out there. However, not everyone uses the platform. In fact, usage varies by region, household income, and gender.
While it's important to have a well-defined target audience, reaching them may not be as easy as it seems. You will need to know what demographics you want to reach, what types of content to create, and how to engage with your customers.
One way to learn more about your target audience is to ask them for their opinions. Use a survey, a poll, or even a simple Facebook post to ask for their input. Taking the time to listen to your audience's feedback can help you connect better with them, as well as build a stronger relationship with them.
Creating a marketing message that resonates with your audience is a great way to make your brand more visible. It's important to keep your message engaging and relevant, as this will increase your chances of gaining repeat customers.
Connecting with your audience is one of the most important aspects of any business. By doing so, you will gain more insight into their needs and build relationships that will lead to more sales. Getting feedback from them also demonstrates that you care about them.
Although connecting with your audience through Facebook marketing is one of the best ways to get your business off the ground, it's important to be consistent. Your audience might not be true fans of your business, but by maintaining communication, you'll be able to develop new connections and stay relevant.
Measure Your Success
Whether you are launching a Facebook campaign or you've been marketing on a social networking site for some time, it is important to track your data. Having the right metrics will help you to understand what's working and what's not.
The number of likes you receive on your page will tell you how many people are interested in your brand. However, it is not a true measure of success.
Another measure of success is your conversion rate. It can be measured through your ad campaign or by examining your website's traffic. If you are able to increase your conversion rate, then you will know that your ad is working.
Having the right metrics will also show you what kinds of posts generate the most engagement. That will allow you to tailor your content.
Besides the likes and comments, you can also measure the number of people who have clicked on your link. This will help you determine which posts are most interesting and which ones you should avoid.
When measuring your Facebook Marketing, you should also consider the metrics that are specific to your business. For example, if you sell music, you'll want to look at the top performing music artists on your platform.
The Facebook Audience Insights tool is a great place to look for metrics that are relevant to your business. There are various indicators available in this section, including a metrics chart, user sentiment ratings, and revenue from advertising.
Although the most impressive metrics will be different depending on your objectives, the Facebook Audience Insights section should be your first stop when looking for the best ways to measure your campaign.
Create A Chatbot For Facebook Messenger
Facebook Messenger is one of the leading platforms for interacting with customers and prospects. With over 1.3 billion monthly active users, Facebook Messenger is a great platform for reaching and engaging new audiences.
By using its bot capabilities, you can easily connect potential customers with the right products and services. And if you already have a website, you can use the bot to send targeted content or reminders of items in your customers' carts.
You can create a Facebook Messenger marketing bot in just a few simple steps.
First, you'll need to set up a page on Facebook. Once you've done that, you can begin creating your first bot.
Next, you'll need to connect your Messenger account to the Messenger Platform. This platform is free to use and allows you to send messages to up to 15K users per month. It also lets you choose which pages your message will go to.
Once you've connected to the Messenger Platform, you'll be able to add triggers to your bot. Triggers allow you to automate certain actions when your chatbot interacts with a user.
When your bot starts a conversation, it sends events to your webhook. You can monitor the results of these events with tools such as Facebook Analytics. These tools offer insights into your chatbot's demographics, retention rate, and engagement rate.
Once you have these details, you can test the chatbot. You can also invite users to send feedback on your bot. However, you should be careful about not complacency. If you make mistakes, you may not be able to improve them quickly.
In addition, you should set up a welcome message. Your welcome message will be displayed when users first interact with your bot. The message should be brief and provide basic information.
Start Dropshipping Natural and Organic Products Today!
If your target market includes foodies, healthy living enthusiasts, or eco-friendly consumers, GreenDropShip is the smart choice to be your dropshipping supplier.
We offer an extensive inventory of over 20,000 natural, organic, gourmet, and specialty products at real wholesale prices. Our product listings include top-selling brand-name vitamins and supplements, grocery, baby, beauty, and household items you won't find at other dropshipping suppliers.
Stay ahead of your competition by offering quality, natural products that are in demand with today's health-conscious consumer. You can check out our online catalog to browse our huge selection of products, then easily add them to your online store. GreenDropShip integrates with Shopify, WooCommerce, eBay, and Amazon.
Once you add items, we provide high-resolution images of our products that you can incorporate into your Facebook marketing creatives to promote your dropshipping store.
Join GreenDropShip Today and start making sales!