Abandoned Cart Recovery: Strategies For Dropshipping
If you've got an online store, you're losing money. How do we know? Just look at the facts. Research shows that 69.8% of online shopping carts are abandoned by customers before they complete the checkout process. That's huge!
Think about what that means for your dropshipping business. Basically what the abandoned cart statistics show is that for every 100 potential customers that visit your site and actually LIKE your products enough to add them to their cart, 69 will leave without buying.
Now imagine what would happen to your ecommerce business if you had strategies in place to help recoup some of those losses. If you're currently earning $5,000 a month in online sales revenue and you were able to turn just 25% of your abandoned carts into purchases, you'd make an extra $15,000 a year!
That's why developing a plan to lower your overall cart abandonment rate is time well spent. Otherwise, it's like you're leaving money on the table.
In this post we'll explain why shoppers abandon carts in the first place. Then we'll help you develop strategies to prevent that from happening, and to recover those lost carts when it does.
Stick with us to learn everything you need to know about abandoned cart recovery for your dropshipping store!
Abandoned Cart Rates: Facts & Figures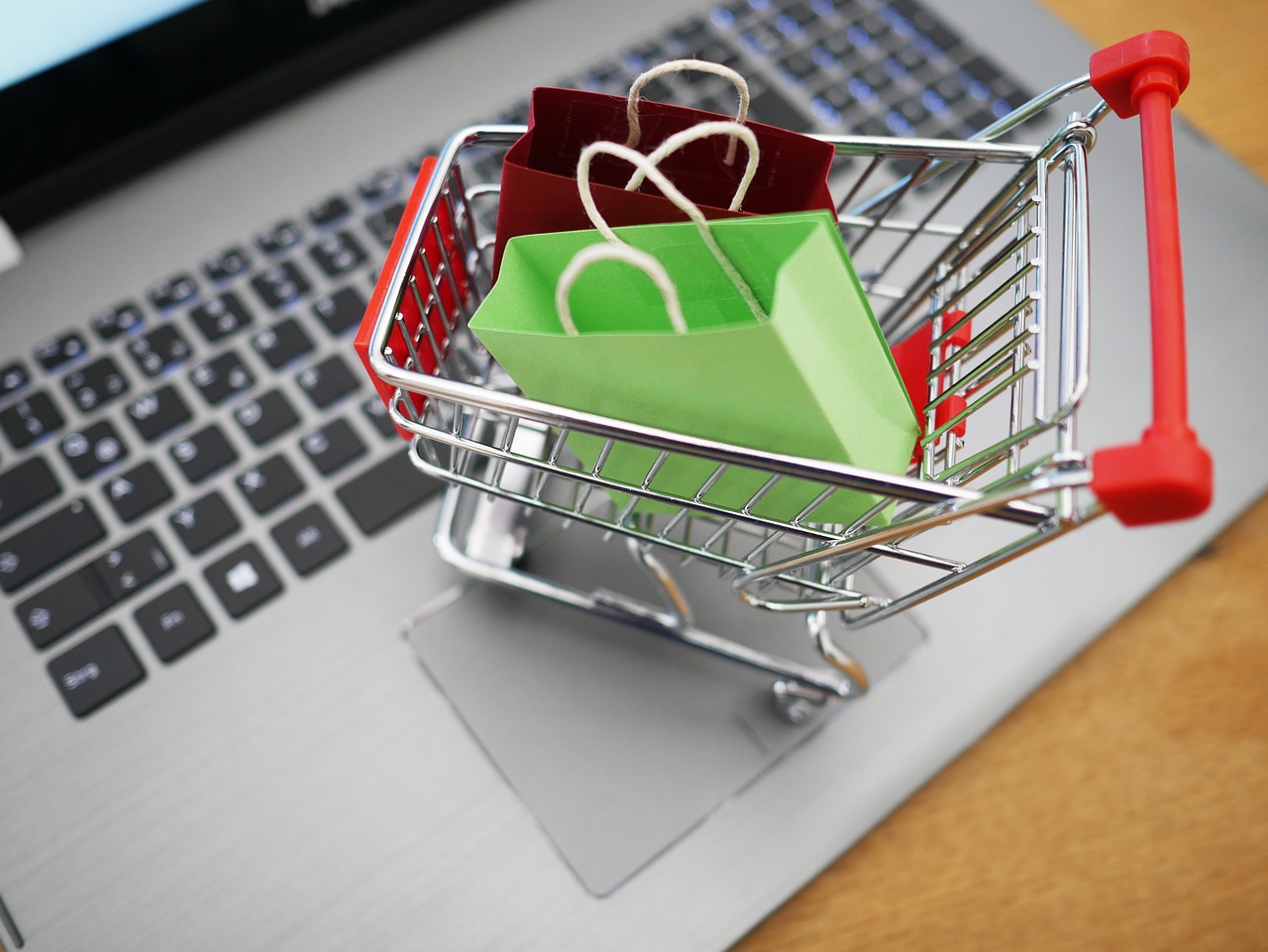 When an online shopper browses your store, picks products they're interested in, adds them to their shopping cart, and then leaves without making the actual purchase, this is known as an abandoned cart or shopping cart abandonment.
This might not seem like a huge deal, but it's actually a major challenge facing online retailers. It's incredibly common – in fact, you've probably done the same thing at least a few times in your online shopping experiences!
Before we discuss stragegies on how to solve this ongoing problem, let's take a look at some key facts and figures:
As you can see from these figures, abandoned shoppign carts are a serious and pressing issue for any online retailer. Luckily, there's plenty you can do to combat this situation, including both effective strategies and useful tools.
That being said, let's jump right in and figure out how to decrease your cart abandonment rates!
What's My Shopping Cart Abandonment Rate?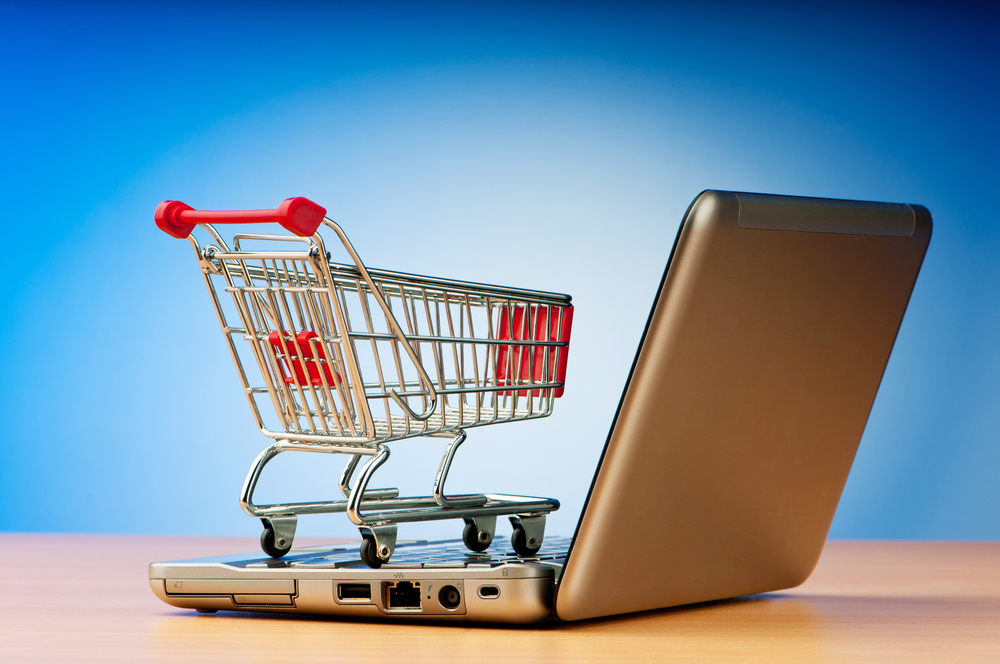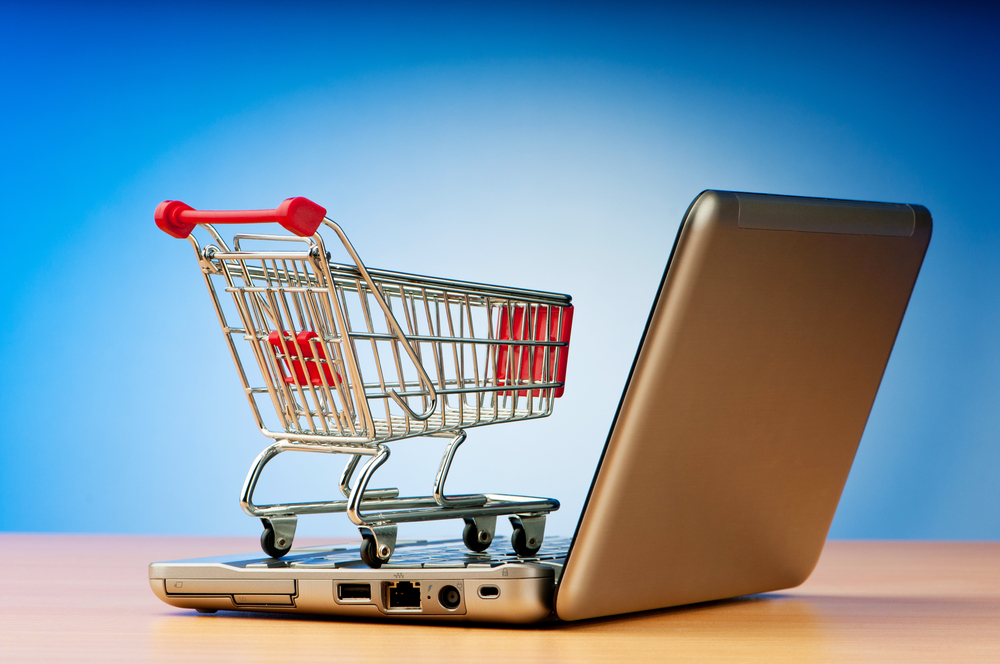 You can't improve until you know where you're starting from. This is why it's so important to understand what shopping cart abandonment is, and what the current abandoned cart rate is for your online store.
Just to review, shopping cart abandonment occurs when potential customers add items to their online shopping cart but leave before completing their purchase.
Your cart abandonment rate is an important business metric to monitor as it's strongly correlated to your conversion rates and revenue. A high cart abandonment rate is usually a sign that there is some kind of issue happening with your checkout process or user experience (UX).
To calculate your store's cart abandonment rate, divide the total number of completed purchases by the number of created carts. Subtract from one, then multiply by 100.
For example, if you have 200 carts created, and 50 completed purchases, then your cart abandonment rate is 75% (see math below):
50 ÷ 200 = .25
1.0 – 0.25 = .75
.75 x 100 = 75%
As we indicated above, the average cart abandonment rate for dropshipping hovers around 69%. So a great starting goal (if you're not there already) is to optimize your website and abandoned cart recovery tactics to get that number lower than 69%.
From there you can focus on fine tuning your processes to keep driving your abandonment rate lower, while pushing conversion rates higher and higher. That's how you increase sales and bump up your monthly revenue!
8 Reasons Why Shoppers Abandon Their Carts
It's clear that shopping cart abandonment is a big problem for online store owners. Let's take a look at some reasons why this happens in the first place.
I mean think about it, the customer obviously liked your product or they wouldn't have even bothered adding it to their shopping cart. So what made them cut and run before making a purchase?
We've identified 8 common reasons why shoppers abandon their carts. Understanding what can trigger a potential customer to leave your site without buying is an important first step.
Then we'll move on to Step 2 and talk about how you can fix some of these issues, improve your sales funnel, and lower your abandoned cart statistics.
1. Unexpected Costs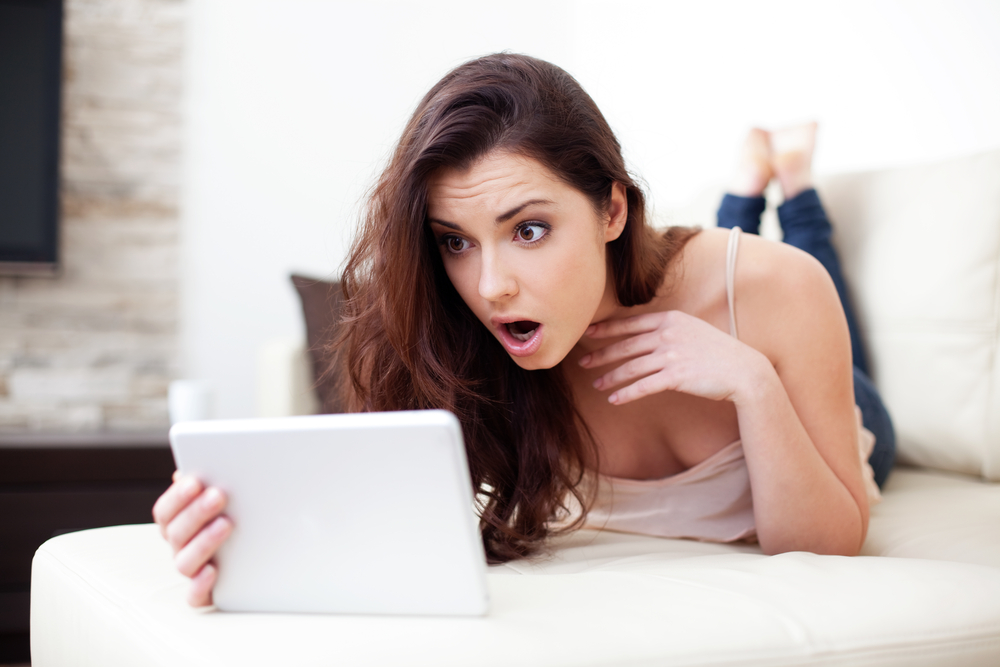 One of the main reasons customers get frustrated and leave a website before making a purchase is when the total checkout amount comes as a surprise. In fact, 56% of shoppers said that being presented with unexpected costs was the reason they abandoned ship without buying.
Maybe you've experienced this yourself. You add several items to your cart and then when you click "checkout" there's suddenly a bunch of additional fees and charges that weren't on the product page.
The actual total looks a lot bigger than you anticipated, which can be quite a shock and cause you to reevaluate whether you really want those items. Many customers will decide it's simply not worth it and leave.
2. Poor Website Or App Performance
If you're selling products on a major hosted Ecommerce platform like Shopify, this might not be an issue for you. However, some online retailers host their websites on poorly performing servers. As a result, their site may load slowly or experience downtime, both of which cause users to get frustrated and abandon their carts.
A glitchy or unstable Ecommerce site can also cause users to lose confidence in your checkout process. Shoppers are less likely to enter personal information and payment details after experiencing slow load times or an unexpected crash. These kinds of glitches make shoppers fear they might be double-charged for a purchase, their payment might fail, or that their information just isn't safe.
RELATED ARTICLES: How To Make A Dropshipping Website To Sell Products
3. Confusing Checkout Process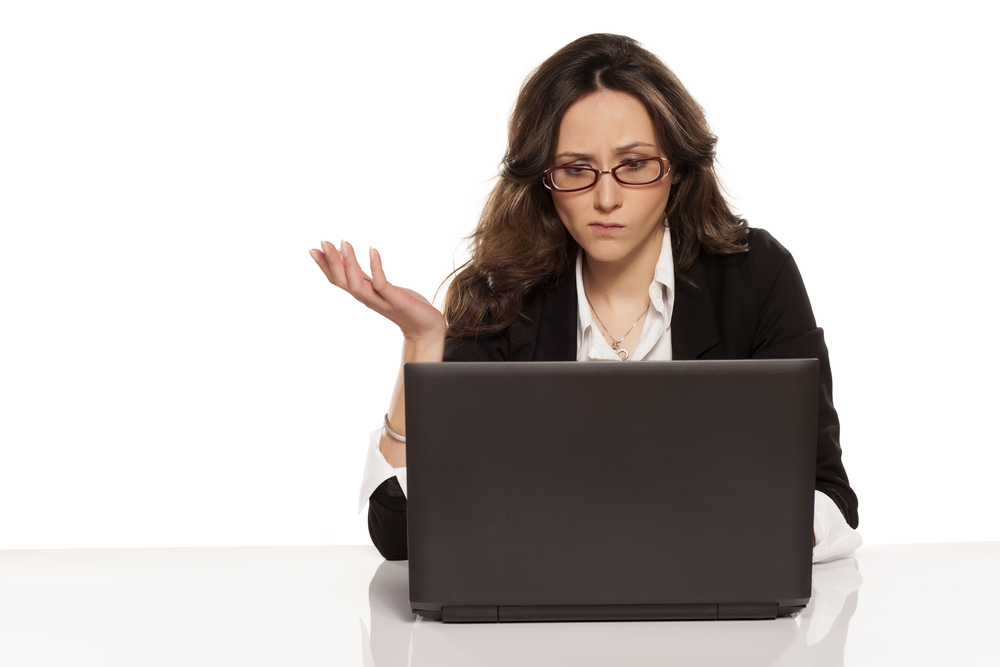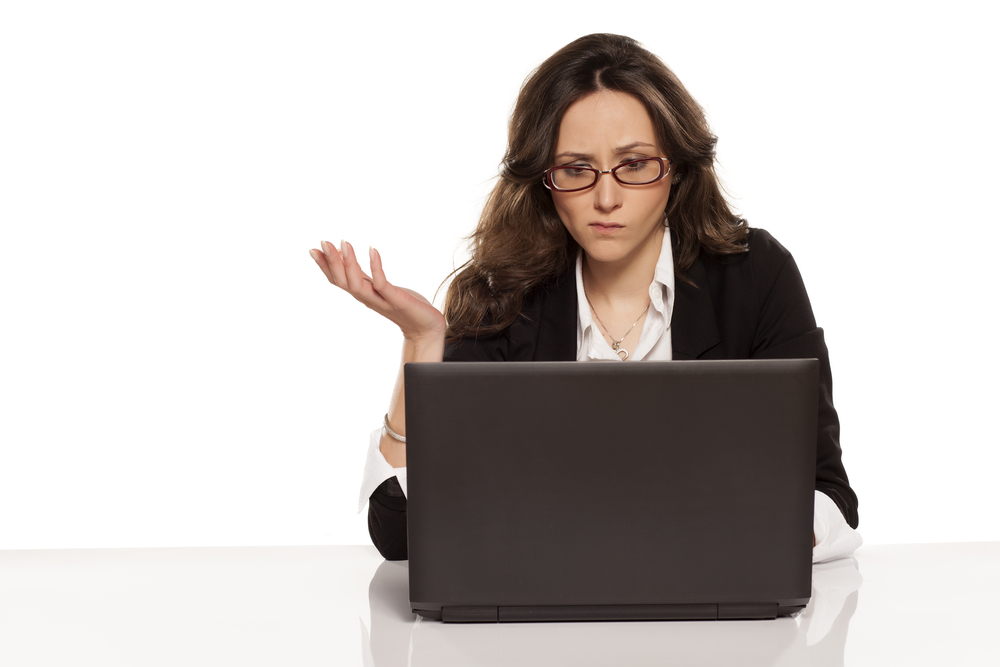 Shoppers want to complete their purchases as quickly and easily as possible. A complicated checkout process with too many steps and multiple fill-in fields creates friction and ultimately slows shoppers down.
Not only does this detract from the checkout process on your site, it also impacts a potential customer's overall user experience and can permanently deter them from shopping with you again.
In other words, a poor checkout experience can lead to more than just an abandoned cart, it can also mean the loss of a customer – for good.
4. Mandatory Account Creation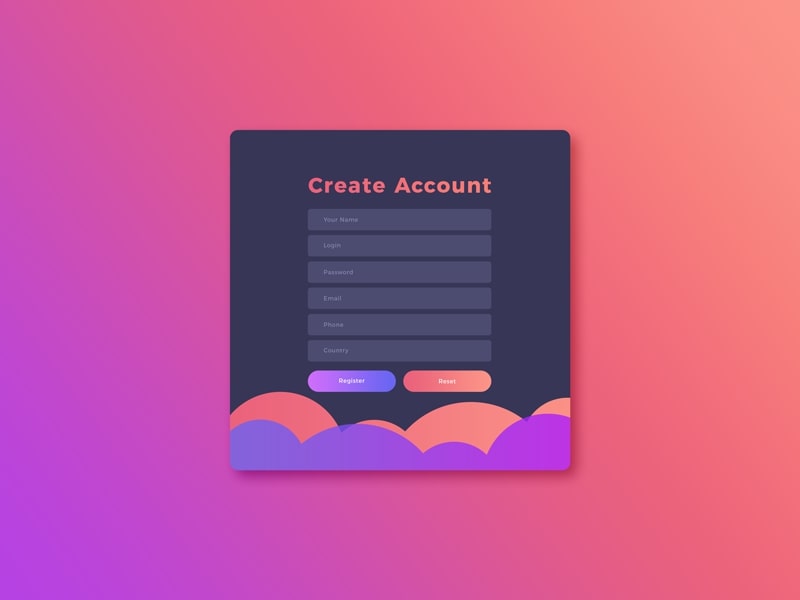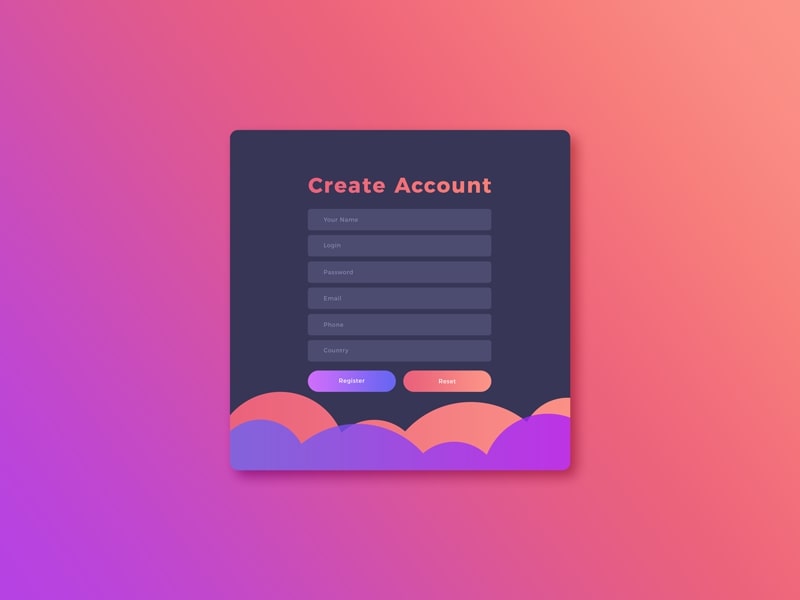 Requiring users to create an account before checking out is an unnecessary barrier to purchase you really don't need on your website. This is especially true for first time shoppers who may not yet trust your brand, and therefore aren't quite ready to sign up for an account.
Requiring shoppers to create a username and password to complete a purchase adds a bunch of extra steps to your sales funnel and slows down the checkout process. This can be enough to prompt users to leave without buying.
According to recent research, having to create an account is the second most common reason for cart abandonment. As a matter of fact, this accounts for about 25% of all abandoned carts.
5. Security Concerns
Most customers are, understandably, very cautious about online payments. There have been plenty of news stories about sites being hacked and personal data stolen to make online shoppers wary.
If a customer doesn't feel safe providing personal information, or if they have concerns that their payment information will not be handled securely, they will not complete their purchase.
6. Lack Of Payment Options
Online shoppers expect a great user experience. They want to complete their purchase using whatever payment method is the most convenient for them at the time.
Sure, there are some shoppers who might be willing to accept a default option – but for the majority of customers if you are unable to support their preferred method (be it Visa, PayPal, Apple Pay, or a buy now, pay later option) they'll just hit escape and leave your online store without buying.
7. Unclear Refund or Return Policy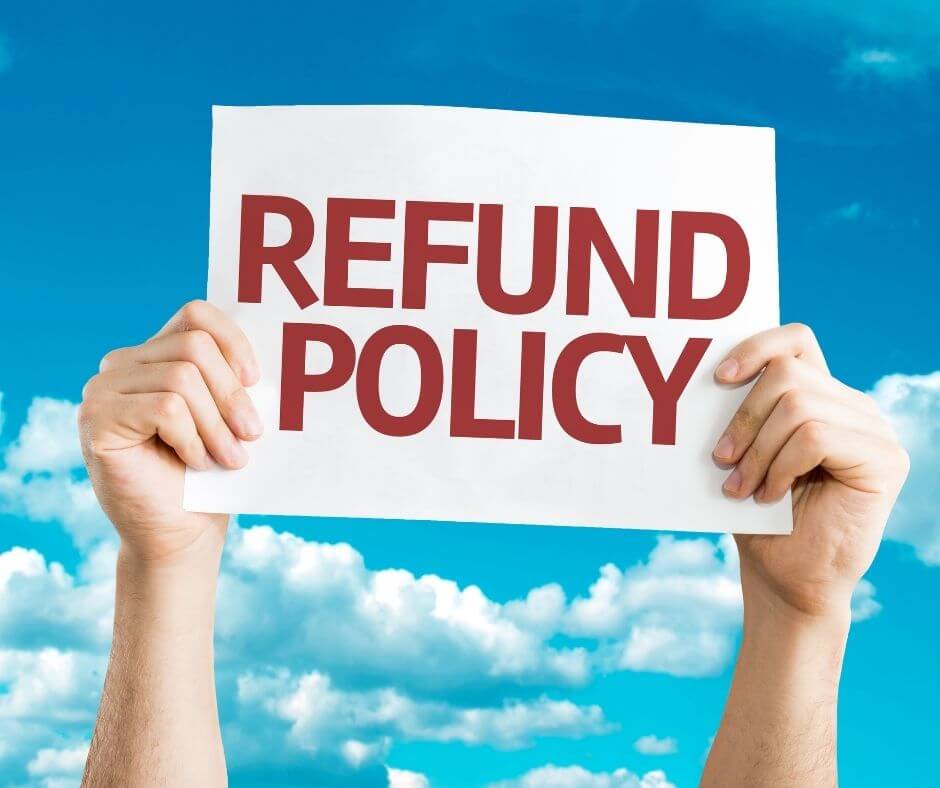 There's a certain subset of customers that look for information on return policies and warranties after adding items to their cart. Maybe they're not entirely sure a product will work as promised, or maybe they've been burned before in the past.
But whatever the reason, an absent or ambiguous return policy can cause these customers to second guess their purchase. Shoppers want assurances that should anything be wrong with the product when they receive it, that they can easily send it back to receive a refund.
8. Slow Delivery Times
Another thing most online shoppers expect is for their items to be delivered in a reasonable timeframe.
If they have to wait too long, the value of shopping online over simply walking into a brick and mortar into a store is diminished. A customer looking to receive their product by a certain date will very likely abandon their cart and look elsewhere to find a similar product instead of waiting around for your online store to ship.
10 Tips To Lower Abandoned Cart Rates
There are two main approaches for handling shoppers that leave your store before making a purchase. Both should be included in an effective abandoned cart strategy.
They can be broken down into two categories:
Strategies to reduce your store's overall cart abandonment rate in the first place.
Strategies to recover carts after they've been abandoned to recoup lost sales.
We'll explore both of these in detail below, starting with ten (10) tips to help you increase the number of customers that complete your checkout process.
1. Optimize Page Speed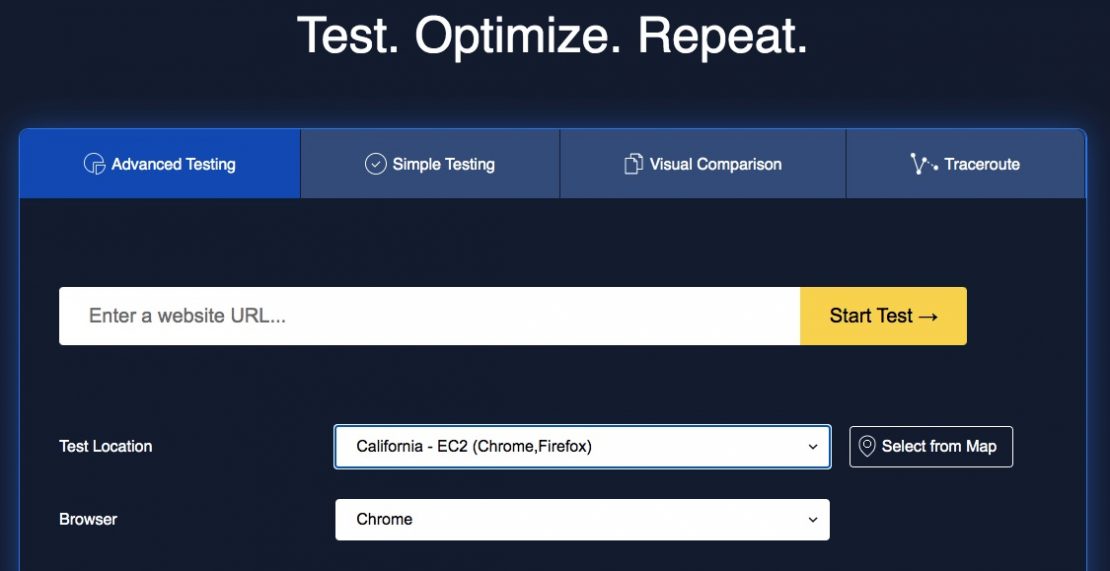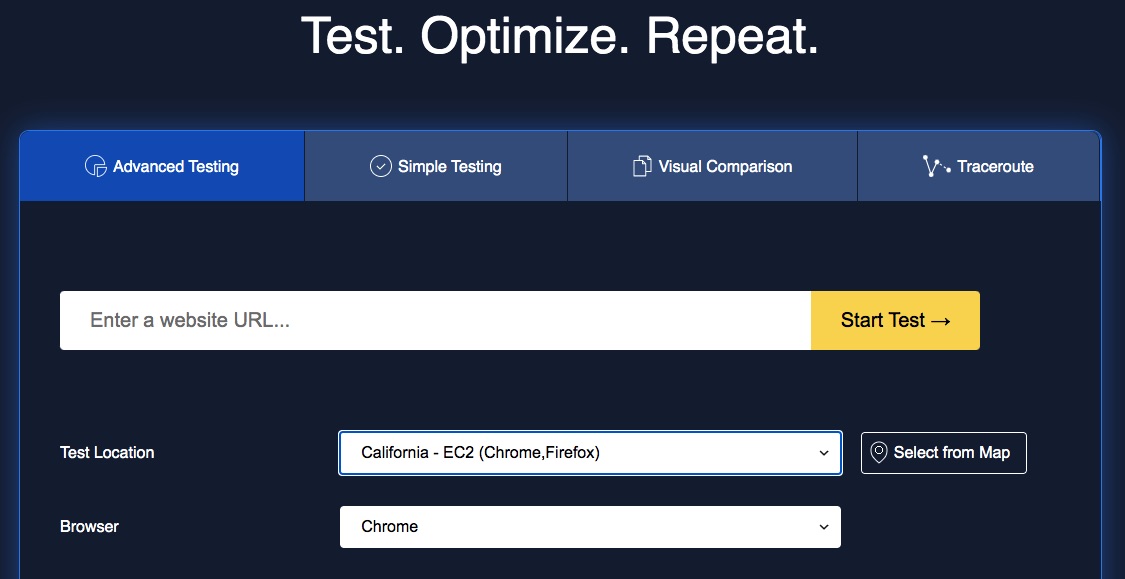 The last thing you want is for a customer to get frustrated waiting for a page to load and leave, or question whether or not their order went through successfully. Every online business owner needs to be aware of the two-second rule!
If your site takes longer than two seconds to load, 53% of your customers will lose interest and leave. Even a delay of a single second can result in a 7% reduction in conversions.
That means for an ecommerce site making $1,000 per day, a 1-second delay could potentially cost you over $25,000 in lost revenue over the course of a year.
Fast loading pages satisfy shopper demand for a speedy checkout process. Not only will customers be happier with their user experience, they may also be more inclined to buy additional products.
A good place to start is to test your site's current performance, so you'll know if and what you need to improve. WebpageTest is a smart way to identify any major issues related to site speed.
Simply enter the domain to be tested, and this tool will provide a grade on several important elements that impact your site speed, such as the use of image compression and browser caching. This tool can point you in the right direction, so you know where to concentrate your optimization efforts.
2. Make It Easy to Navigate & Edit Your Cart
According to research, checkout optimization and creating a great shopping cart can increase your conversions by a whopping 36%! This is definitely something that you need to pay close attention to.
Shoppers don't want to get trapped on your checkout page. Maybe they made a mistake and want to change their product selection, or they entered the wrong number of items – whatever the reason, it's essential you make it easy for them to update or edit their cart.
The entire shopping experience should be seamless. Your customers' expectations are high. They want to quickly add items to their cart and get back to browsing your inventory as easily as possible.
Spend some time browsing and shopping on your own website as if you were a customer. Make sure it is intuitive and effortless for customers to drop items into their cart and quickly return to checkout the moment they're ready to buy.
Your goal should always be to minimize the number of clicks and page views necessary to complete a transaction. Simple is always better, and will result in a lot less abandoned carts for your dropshipping store.
3. Include Great Product Descriptions & Images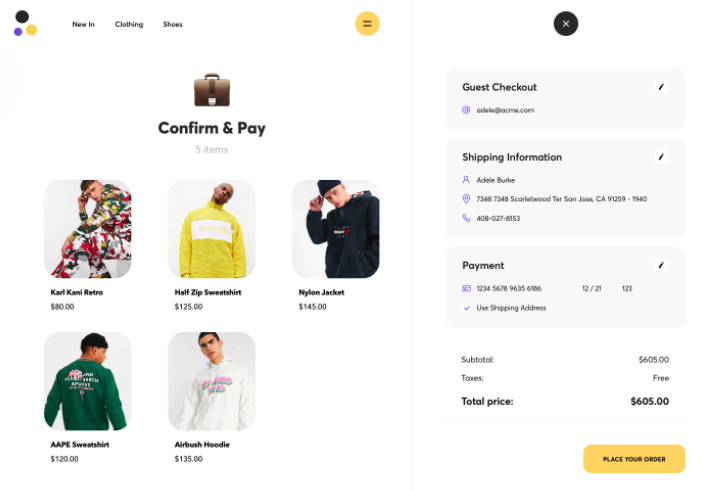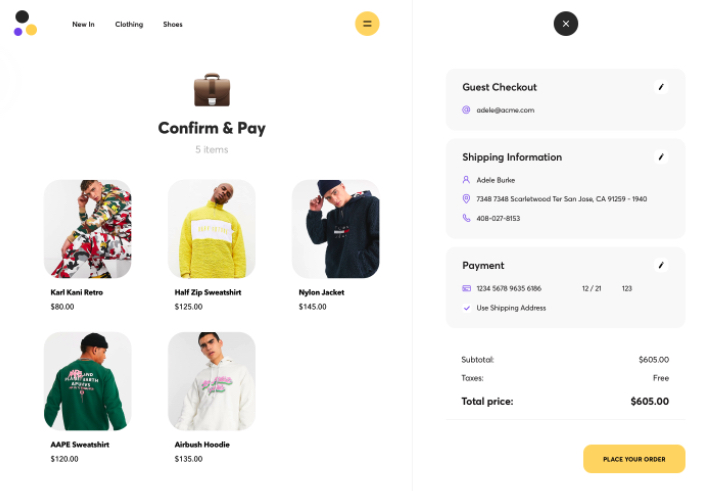 Since you're running an online store, you have to give your customers the user experience (UX) as if they were in an actual brick-and-mortar store, looking at the products they're interested in.
Think about it for a second: when you go shopping, do you ever just grab a new product and throw it in your cart without looking at it more carefully? If it's a food product, for example, you probably take the box or bag and take a closer look at the product description.
This is why it's so important to write killer product descriptions in your online store – take the time to really sell the product to the consumer. Make it vibrant, lively, and informative. Plus, writing unique descriptions will help you with search engine optimization (SEO) purposes.
Additionally, customers want to see what they are buying. It's part of a great shopping experience, and one you should be replicating online if you want to make more sales.
When a customer walks into a brick and mortar store they can actually see, touch, and smell items before making a purchase. To get as close to this as possible online, it's essential you include thumbnails of product images throughout the entire checkout process.
By ensuring these images follow your customers throughout their shopping journey, it helps them stay engaged with your products during the entire checkout process.
RELATED ARTICLE: 5 Product Description Templates For Dropshipping
4. Be Transparent About Costs
As we mentioned above, extra, hidden, and/or unexpected costs are the number one reason that shoppers will abandon their carts. In fact, according to research from the Baymard Institute, this accounts for a whopping 55% of abandoned carts!
That being said, you need to avoid this scenario at all costs. When you display all costs upfront, including any shipping costs, taxes, and other fees, you reduce the likelihood that you'll catch a shopper off guard with a final checkout price that's higher than expected.
Remember, hidden fees and unexpected shipping costs are one of the main reasons shoppers abandon their carts before completing their purchase. Transparency from the get-go will put an end to sticker shock, and make shoppers a lot less likely to leave.
5. Design Your Website With A Clear Checkout Process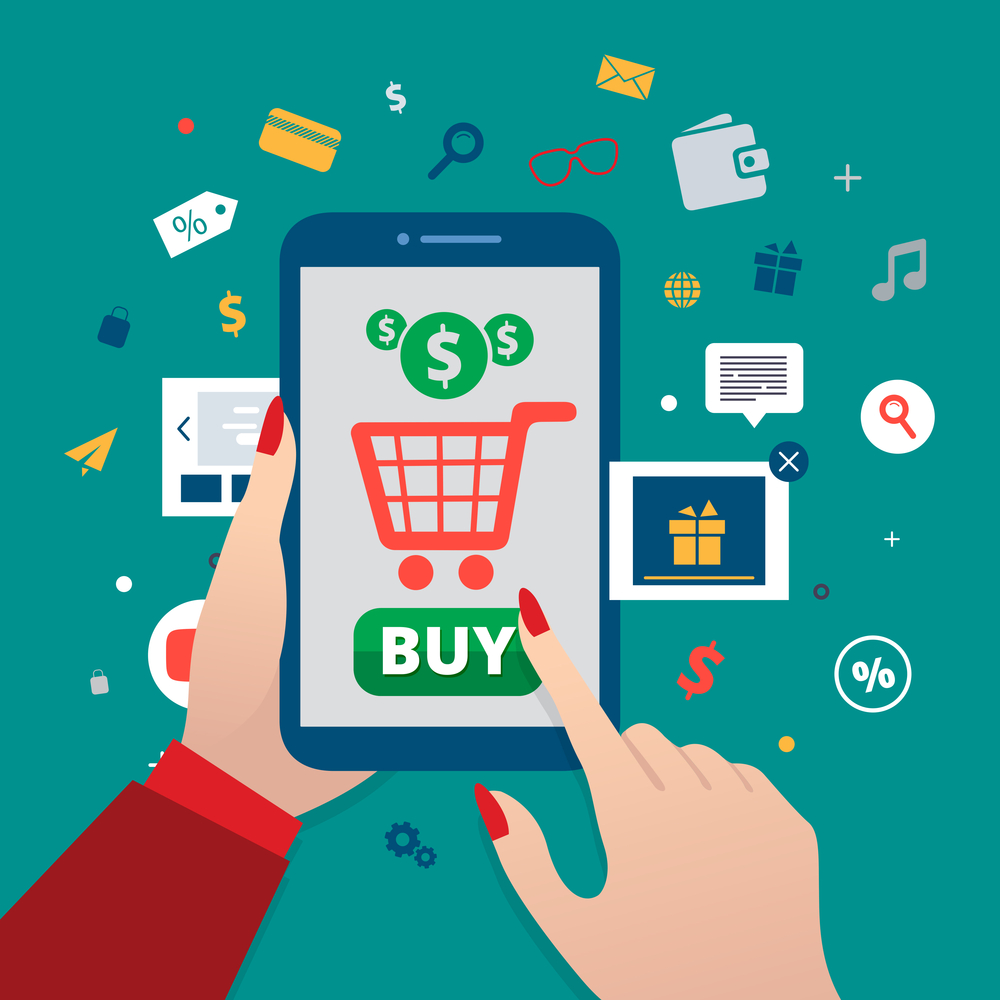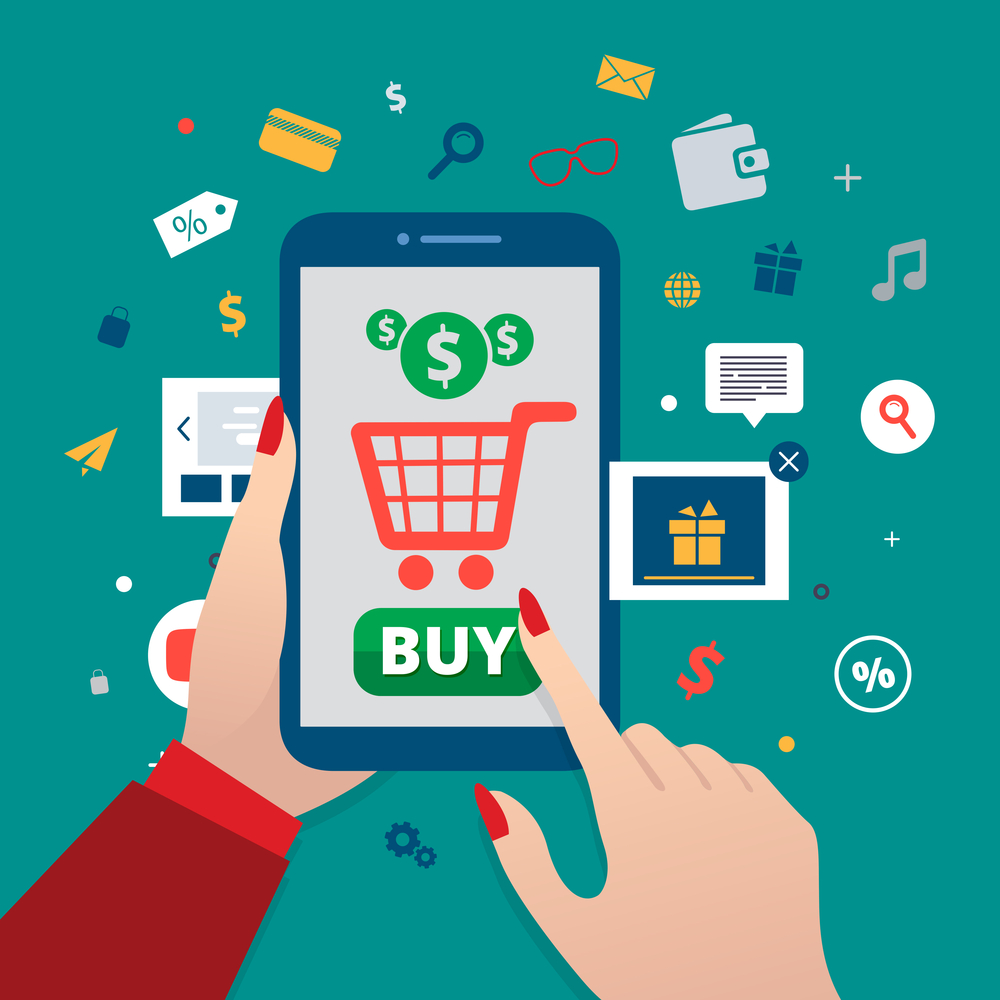 One message that we hope we hammer home in this post is that simple is always better. Make it crystal clear what information customers need to enter, and minimize the number of clicks it takes to complete a sale.
One very effective tool worth adding is a progress indicator that helps users understand where they are in the checkout process, and how much further they have to go.
A near-completed progress bar can also serve as a visual reinforcement for shoppers to continue with their purchases. It's kind of like a signpost that says, "Don't stop now, you're almost there!"
Customers are often motivated to keep going to the end if they can see how much they've already invested in your checkout process.
RELATED ARTICLES:
6. Don't Force Registrations
Why oh why do retailers force visitors to register on their site before being able to purchase a product? Personally, I find it super frustrating if all I want to do is simply buy a single item. Particularly if I am a new customer and just trying out a site for the first time.
It's definitely a customer turnoff as far as checkout processes go. In fact, a study by User Interface Engineering showed a 45% increase in purchases when forced registration was removed from the checkout page.
This is why it's so crucial to allow a Guest Checkout option or – at the very least – some form of "accelerated checkout" that makes the process easier and faster for one-time buyers. In actuality, this is a great way to turn one-time visitors into regular customers.
In other words, customers want a "friction-less" checkout experience: fast, easy, simple, and non-intrusive. This is a great way to build an ongoing relationship and create regular customers and clients.
Once you make the initial sale, you can always circle back to new customers through email marketing or other means to try and encourage them to register on your site. But don't lose a sale altogether by forcing the issue.
7. Provide Multiple Payment Options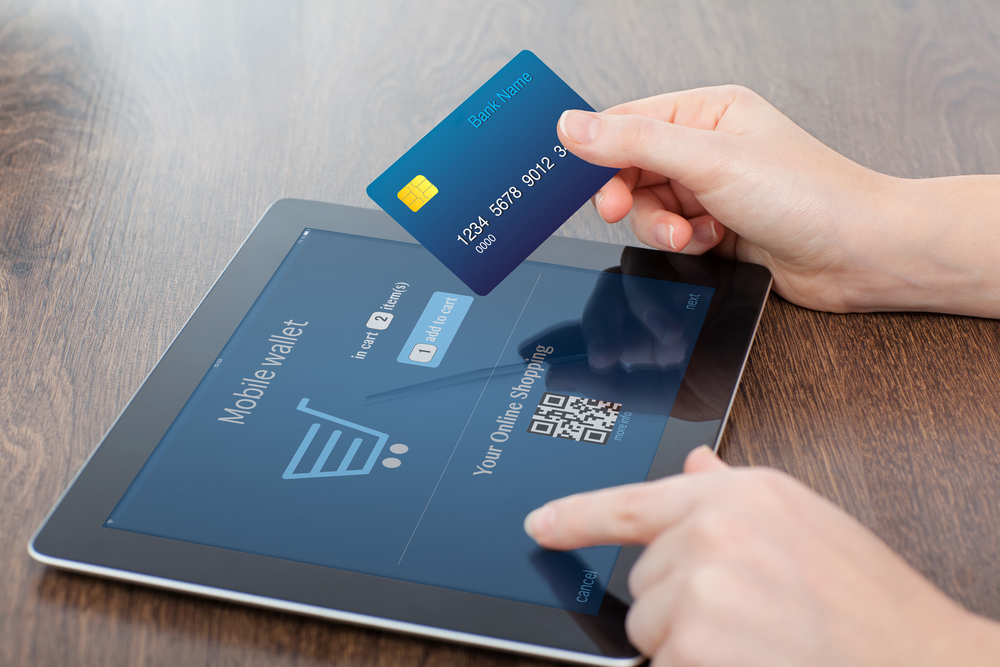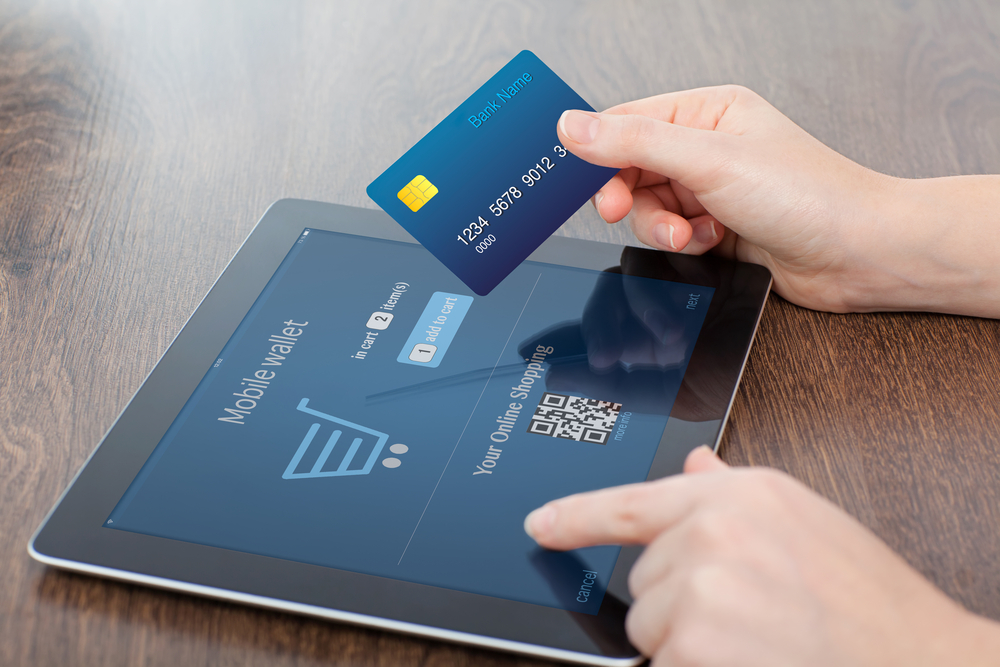 Offering just a single payment option or too few choices can put unnecessary barriers between you and your customers. Today's online shoppers are savvy and have access to multiple payment options, including direct bank transfers, digital wallets, and credit cards.
By offering multiple ways to pay, particularly the ones used most by your target audience, you help prevent good customers from dropping out of your checkout process if they don't see the option they want.
You might also want to consider allowing shoppers to buy using installment options, like PayPal Pay-In-4, particularly for high average order value (AOV) shopping carts.
At a minimum, you'll want to offer payment by Visa, Mastercard, American Express, and Paypal. To illustrate how important payment options are, FreshGigs saw a 15% increase in their checkout process simply by enabling the option to pay with American Express, which they didn't initially offer at launch.
RELATED ARTICLE: How To Choose A Payment Gateway For Dropshipping
8. Use Trust Badges


Shoppers want assurances that your store is safe and secure when they share sensitive information, like their credit card number and shipping address. Building trust can be accomplished in a variety of ways, but split tests have demonstrated that trust signals can significantly increase conversion.
Customers want to know that they're dealing with a legitimate store that has industry-standard security protocols in place. This assures them that both their credit card information and privacy will be protected.
Get started with these three (3) ideas:
Install SSL or TLS at checkout (out-of-the-box on most Ecommerce platforms) and site-wide if possible.
Show small images of credit cards, PayPal, and other payment platforms as a visual signal that you use trusted payment options.
Display McAfee, GeoTrust, or other security badges (make sure that you actually have an active account with them). Don't add any trust images if you aren't truly secure.
Ultimately, using trust badges makes customers feel more secure and confident to shop with you. It's all about creating a positive user experience (UX) so that they actually make the purchase and then also come back to shop with you again. For that to happen, they have to trust your site.
RELATED ARTICLE: Top Trust Badges From Shopify To Convert Online Shoppers
9. Offer Free Shipping
Let's look at the stats, a Deloitte study found 69% of shoppers are more likely to shop with online retailers who offer free shipping. Also, one of the many findings in a joint study by Harris Interactive & UPS was that 39% of customers reported they'll often purchase more to get free shipping when available.
What does this mean for you? You might want to consider offering a threshold discount to shoppers. Meaning when a customer spends more than the AOV of your site (for example, orders over $50) they qualify for free shipping. This is also a good way to nudge shoppers to spend more, so they can take advantage of the shipping deal.
You could also offer free shipping all the time and make this the main selling point of your brand, but you'd have to bump up your pricing slightly to offset costs (see the linked blog post below for pricing strategies).
RELATED ARTICLES:
10. Create a Clear Refund & Return Process
By having a clear and practical refund policy clearly posted on your website, you're adding peace of mind to your shopper's experience.
Return policies are important for an ecommerce business because shoppers don't have the luxury of trying on items or seeing a product in person. To make it even more effective, you want to clearly link to the return policy early in your checkout process for reassurance and as an enticement for first-time customers to buy.
RELATED ARTICLE: How To Set Up A Dropshipping Return & Refund Policy
5 Tactics To Recover Abandoned Carts
Even after you optimize your website to lower your cart abandonment rate, some shoppers will still exit before completing their purchase. So now it's time to look at what you can do to re-engage those potential customers after they leave, and convince some of them to come back and buy.
We'll discuss five (5) of the most powerful ways to recover abandoned carts.
1. Ad Retargeting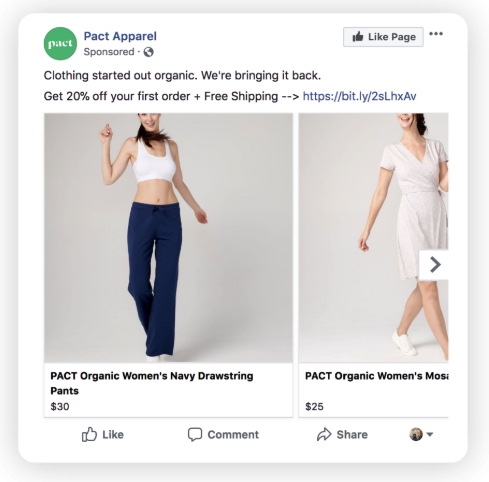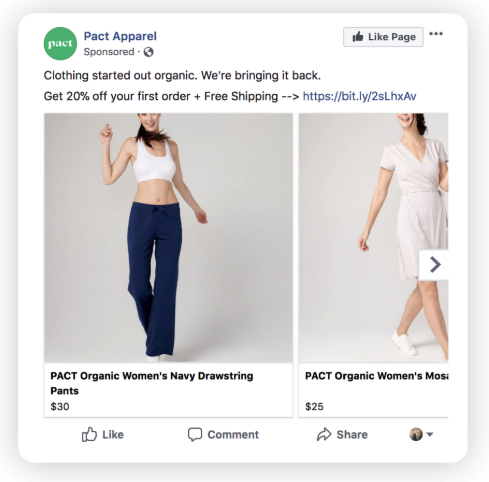 One great way to recover abandoned carts is by leveraging retargeting ads. You know, those ads you see in your Facebook feed that say, "You forgot something!" or "Here's an extra 15% off!" These headlines are frequently paired with images of products you previously clicked on.
Retargeting ads use "cookies", a small piece of data stored by the Web browser that remembers customers who visited your online store. Cookies help keep track of the pages your visitors view and any actions they take on your website. With that information, you can create ads to target very specific visitors, for example, people who added items to their shopping cart but didn't complete their purchase.
Retargeting ads are popular because they work! These types of ads have a clickthrough rate (CTR) of 0.7%, which is significantly higher than the 0.07% CTR for regular display ads. It makes sense though when you think about it. A shopper who has already shown an interest in your products is much more likely to click on an ad when compared to one with no brand awareness.
Simply put, if you have the budget for it, adding retargeting ads to your abandoned cart recovery strategy is an effective way to win back sales. There are plenty of tools that can help you set up this type of ad easily.
If you have a Shopify store check out Sixads which offers a free trial and allows you to set up and automate Facebook, Instagram, and Google retargeting ads.
If you're running a WordPress site, take a look at Pixel Cat which helps you add the Facebook retargeting pixel to your WordPress website. This pixel is what allows you to show customized Facebook ads to users who have visited your online store.
2. Facebook Messenger Recovery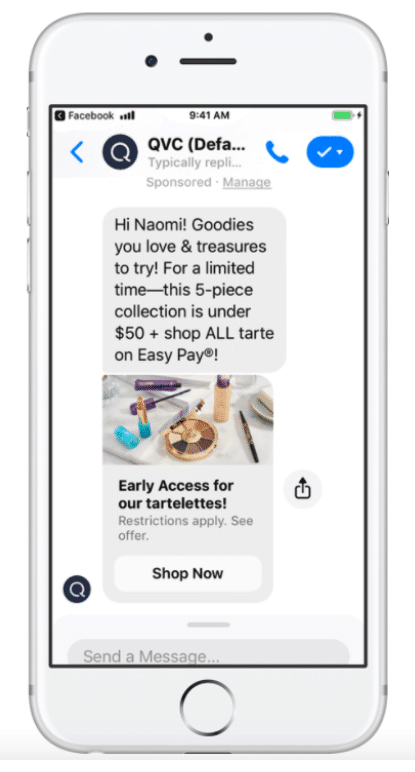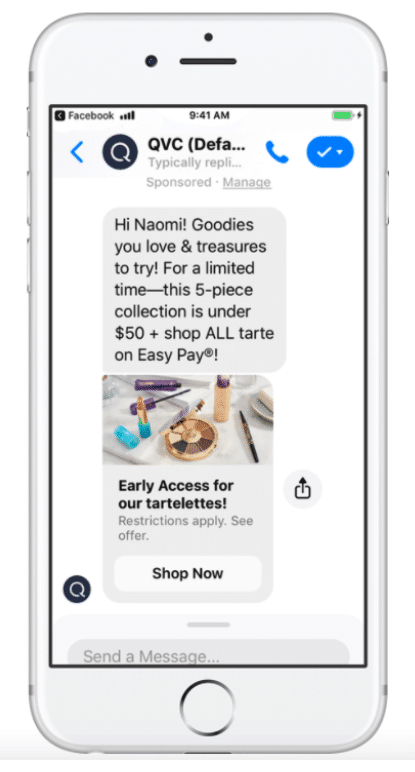 When it comes to increasing abandoned cart revenue, more and more Ecommerce store owners are combining Facebook Messenger with their more traditional email campaigns. Why? Because it gets results.
It's long been a best practice to send emails to customers who don't complete a purchase. But these days email is not the only tool people use to communicate. More people are turning to messaging apps, with over 1.3 billion people using Facebook Messenger each month alone.
In Klaviyo's abandoned cart benchmark report, the average revenue per recipient of an abandoned cart email campaign was $5.81. But when you add Facebook Messenger to the mix, that number goes up. According to Octane AI's data, customers who connect with a merchant on Facebook Message have a revenue per recipient of $7.97!
The reason for the sales bump is simple, sending abandoned cart messages to customers across multiple channels increases your chance of a conversion. Sometimes emails go to spam, or sometimes a message gets lost. Ecommerce stores increase their chance of getting their recovery message seen by doubling their communication channels.
Adding Facebook Messenger to your cart abandonment strategy has another important benefit: it provides online merchants an opportunity to communicate with customers who haven't yet provided their email addresses. Facebook Messenger's checkbox detects active Facebook sessions and no email is required.
So if someone abandons a cart, you can send them a Facebook message, even if you don't have their email in your list. This also gives you a chance to collect customer emails through Facebook Messenger and sync it automatically with your email platform.
There are apps out there that can help you get started! Recart and Free Abandoned Cart FB Chat are both popular Shopify apps that allow you to send retargeting messages via Facebook Messenger.
3. Exit Intent Pop-Ups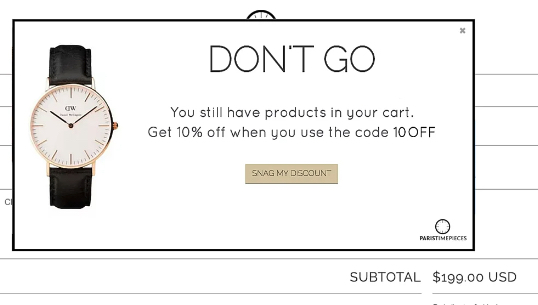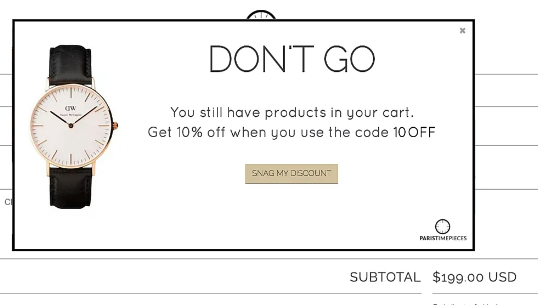 You can also recover lost sales with a feedback loop to your website. It's useful because it's triggered when customers abandon their shopping cart.
Exit pop-ups can offer shoppers a promotional discount to continue the checkout process, or ask why they are leaving without making a purchase. Which is valuable information you can use to further optimize your website.
Sometimes all that's needed to get shoppers to buy is a little nudge, like free shipping or a discount code for a percentage off their purchase. As the user is about to close the window or navigate to a different tab, auto-populate a small popup with the item they are leaving behind in their shopping cart.
4. Cart Recovery Texts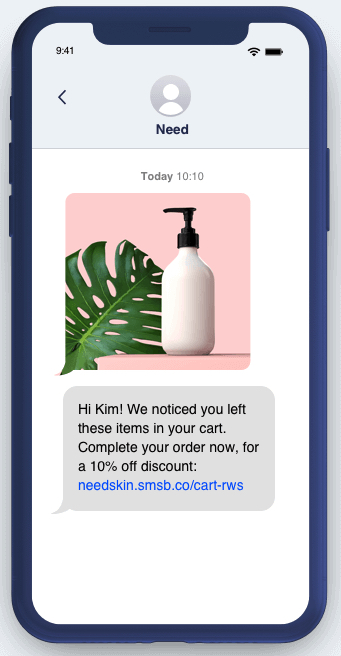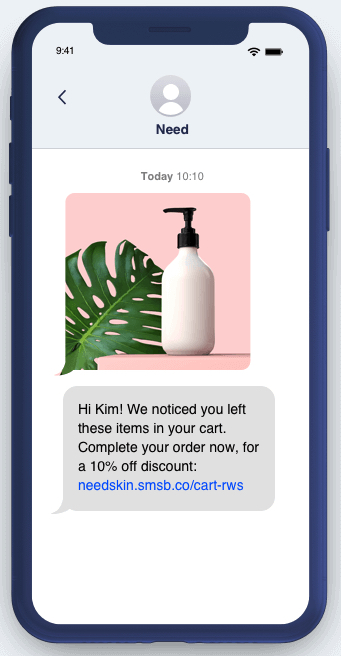 Abandoned cart SMS reminders are text messages that send automatically after an online shopper abandons their shopping cart. Keep in mind that these text messages can be triggered and sent only if you have the customer's phone number and marketing consent.
Abandoned cart text messages are a great way to encourage customers to complete their orders. Not only are they unobtrusive, but they're less likely to get lost or ignored in a crowded inbox like abandoned cart emails can.
The most effective way to recover abandoned carts using text message automation is to build a sequence of SMS reminders that trigger at a specific time interval you can configure. Most Ecommerce store owners send one within 15 minutes of initial cart abandonment, and then they test to see what is the most effective time period after that.
Now we all know that a text message from an unknown number can be frustrating for recipients. But you can solve this by using your brand name in the text. Brand recognition is key to increasing your open rates, as well as clicks and orders from text messages.
There are many Shopify apps available to help you send SMS abandoned cart text messages to customers. SMSBump and Postscript SMS Marketing are two of the most popular, and worth checking out. If your Ecommerce store is not hosted by Shopify, try checking out Yotpo which offers a free plan to start, then you can scale up as you grow.
Abandoned Cart Email Campaigns
And finally, one of the most popular and effective tactics for recovering abandoned cart shoppers is through automated email campaigns. Strategically sending messages to shoppers' inbox helps convert and recover consumers nearly 15% of the time.
In fact, this tactic is so powerful, we felt it deserved its own section (below). From the right timing and number of emails to design and content, let's look at some abandoned cart email best practices to optimize your campaigns for shopping cart recovery.
Develop A Successful Abandoned Cart Email Strategy
If you're an online store owner, abandoned cart emails are crucial to increase sales. A well-crafted email remarketing sequence can drive shoppers back to your site and encourage them to complete their purchase.
The cool thing about abandoned cart emails is that while there's some initial strategy and design work up front, they are relatively easy to set up and automate. So going forward, your recovery email sequence can be triggered automatically by your email marketing software. Meanwhile, you can sit back and reap the rewards.
RELATED ARTICLE: Top Email Marketing Strategies For Dropshipping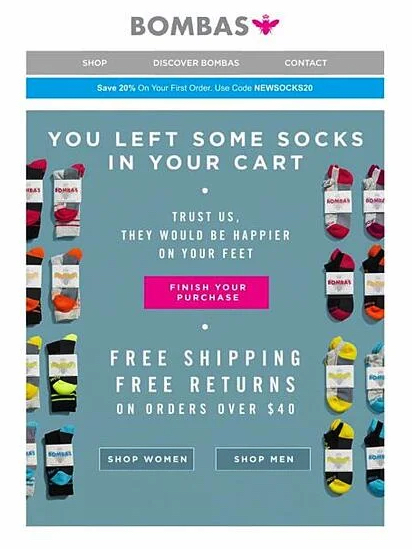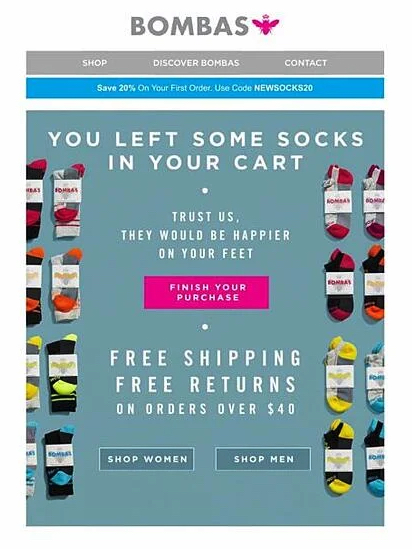 What Are Abandoned Cart Emails?
Abandoned cart emails are a remarkably effective customer retention tactic. In fact, a recent report from Klaviyo reveals that abandoned cart emails have some of the best stats across any email marketing strategy.
Specifically, their research shows the overall performance of abandoned cart emails to be:
Open Rate: 41.2%
Click Rate: 9.5%
Revenue Per Recipient: $5.81
At first glance, $5.81 may not sound super exciting, but multiply that by thousands of abandoned carts over a year and your revenue just got a whole lot better!
In a nutshell, abandoned cart emails remind shoppers of what they left behind and encourage them to complete their purchase. You can also customize your emails with additional incentives to buy; like free shipping, coupon codes, attractive product images, and a strong call-to-action.
Whatever it takes to grab a customer's attention and get them back to your checkout page to buy.
Top 8 Abandoned Cart Email Tips
So now we have an idea of what causes shoppers to abandon carts, along with strategies to address those problems (like email!). Next, let's look at some email best practices to ensure success.
In order for your campaigns to be effective, there are some important things you need to include in your cart abandonment emails.
We've identified eight (8) cart recovery email best practices. Let's go through each and see how you can apply them to your dropshipping business.
1. Write A Compelling Subject Line
If shoppers never open your email in the first place, then all the other tips in this list won't do you a whole lot of good. That's why it is essential you create subject lines that will grab a customer's attention and get the click.
Unific experimented with over 70 online retailers and pulled data from hundreds of abandoned cart email campaigns to see what subject lines got the highest open rates. Here are the key takeaways from their research:
29% used an exclamation "!" somewhere in the subject line
22% included "welcome" or "complete"
13% asked a question
6% used the recipient's name
5% included emojis
Another subject line best practice is to include the name or category of the abandoned item in the subject line. The shopper obviously had some interest in the product, seeing it again in a different channel can reignite that interest. Some dropshippers also use the name of their store or brand in the subject line for the same reason.
The more specific and customized you can be, the better. Here are some "good" and "not so good" abandoned cart email subject line examples to give you an idea of what we're talking about:
"NOT SO GOOD" EMAIL SUBJECT LINES:
Official Loyalty Rewards Program!
Get Your Savings
Your Account Has Been Created
"GOOD" EMAIL SUBJECT LINES:
Don't Leave Your Sleeping Bag Behind!
Complete Your Purchase At SAM'S with 25% Off!
Oh no Mary, did you forget something?
Hey there, you left without your jacket!
Baby come back to me! Your cart is waiting at Sam's
Don't let free shipping from Sam's go to waste
2. Remind Them What They Left Behind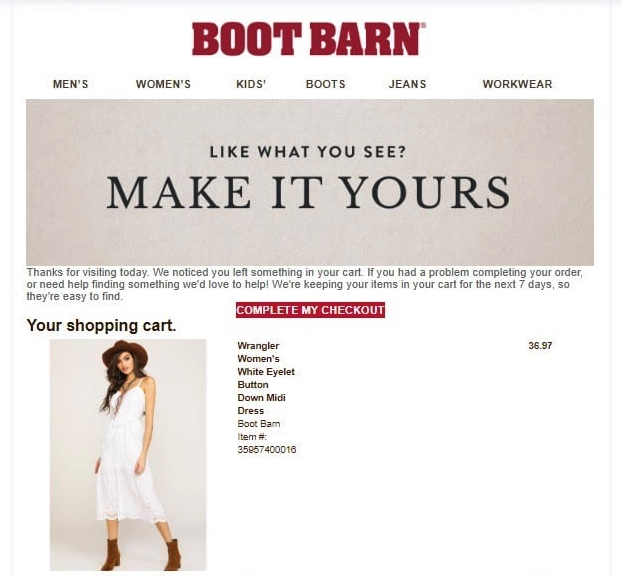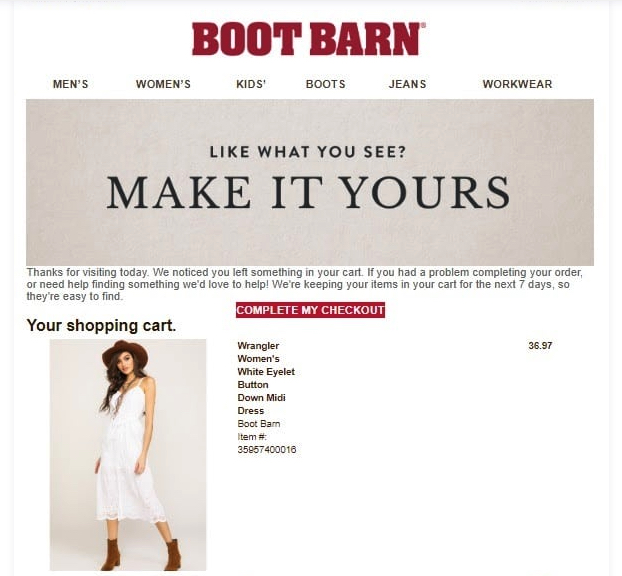 Sometimes it takes customers a bit of time to decide they do want to buy a product after all. Unlike the cold reach out of a standard business email format, abandoned cart emails are actually a warm lead.
Fan the flames of that warm lead by reminding shoppers of what they left behind. Include an image and an enticing description of the abandoned product if you can. You want your emails to be visually appealing and entertaining to lure shoppers back.
Possibly the most important best practice for abandoned cart emails is to link directly back to the shopping cart! The goal is to clear a direct path to your checkout page, making it as quick and painless as possible for a shopper to complete their purchase.
3. Reserve Items In Their Cart
People are often compelled to take action when they believe time is running out – it's basically a "ticking clock" that gives the impression of scarcity ("Act now or you'll miss this opportunity!"). Here's a clever way to take advantage of that scarcity effect.
Some customers might be encouraged to go through checkout if you guarantee that you'll hold their abandoned items for them for a definite, but limited time.
Customers know that small niche dropshipping stores can sell out of popular items. Knowing that their items will be held in their cart for a specific period of time may push them to buy.
Keep in mind you should only offer the reserve cart option if you're sure you have enough stock to afford to hold items for customers who might not buy. If you're running low on inventory, then you won't want to hold carts that long.
4. Include A Clear Call-To-Action (CTA)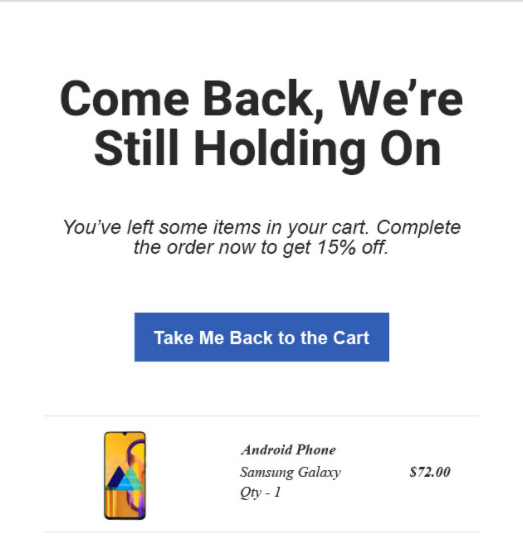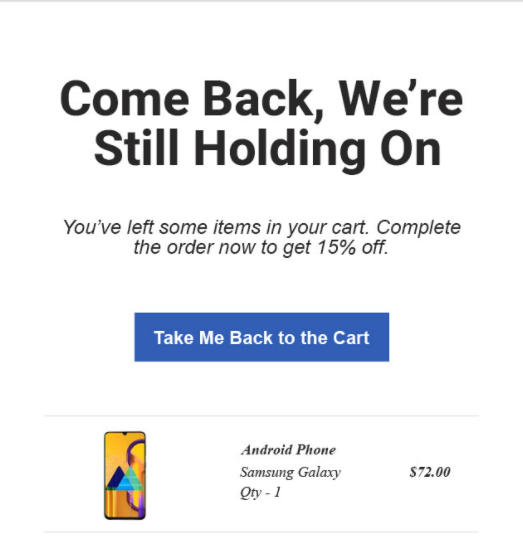 When sending abandoned cart emails, keep the focus on the abandoned cart recovery. Have one clear call-to-action(CTA) to complete their purchase.
Avoid having distracting links to other web pages, social media buttons, or attention-grabbing colors on anything other than the CTA. Don't send mixed signals! You want the entire message format to point them back to their shopping cart.
5. Timing Matters
Recent studies show that the sooner you send your initial abandoned cart email, the better. Email marketing agency Rejoiner confirmed this after analyzing millions of cart recovery emails in its platform. They were looking for that "sweet spot", the best timing that would get online sellers the most sales.
What was the conclusion? Rejoiner found that sending a follow-up email one hour after cart abandonment resulted in an average conversion rate of 16%. Other studies put this figure as high as 20%. But across the board, one hour was the optimal timing to get the best results.
If you send an email too soon, shoppers still aren't ready to buy and you'll likely see lower conversion rates. But wait too long, and sales data gets even worse.
Rejoiner also found that while the first email is definitely the most effective, it isn't enough to recover all lost sales left by cart abandoners. The best practice recommendation is to create an automated three-part series to capture the most revenue possible:
First Email: sent one (1) hour after abandonment
Second Email: sent one (1) day after abandonment
Third Email: sent three (3) days after abandonment
6. Offer A Discount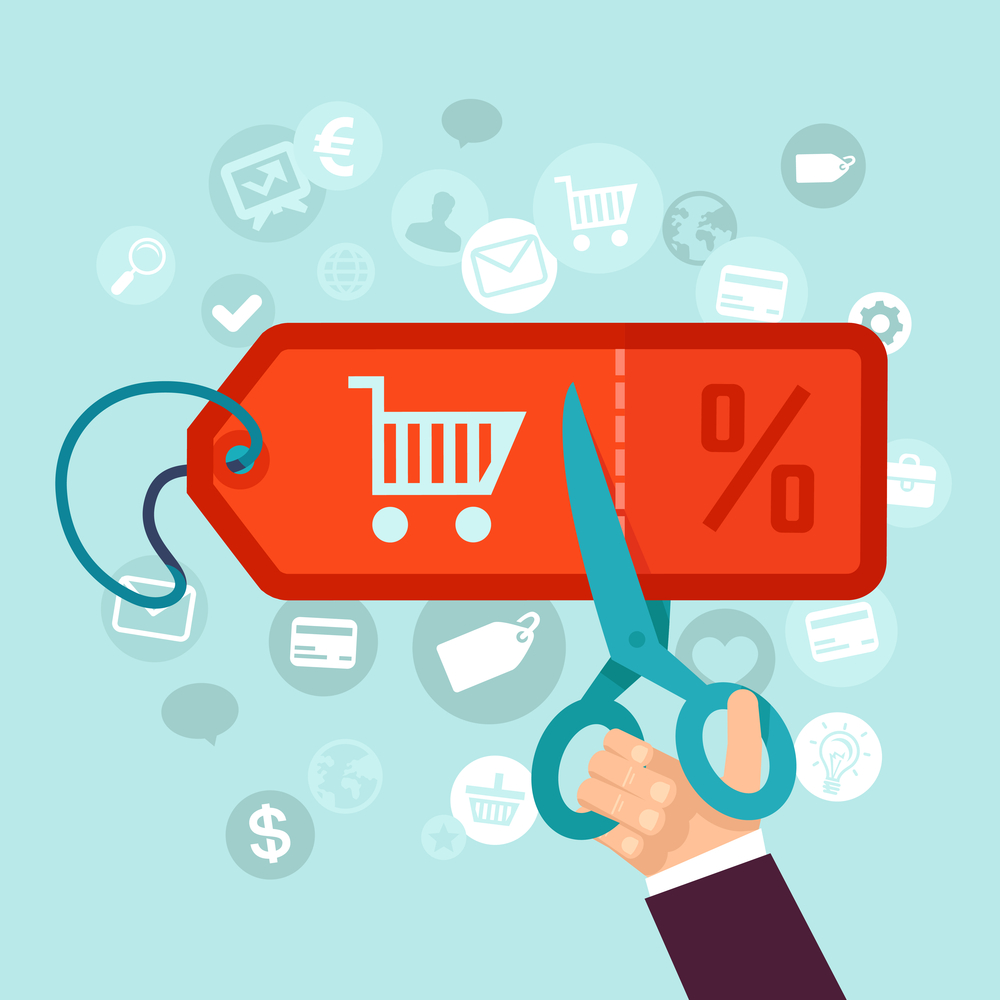 86% of consumers say the cost of shipping is the primary reason they abandon a shopping cart, according to Statista. So, if you want to convert these shoppers, offer free shipping in your abandoned cart emails.
If you do, ensure the offer is clear and easy for your customer to understand. It's especially important to be clear if there are any qualifications to receive the offer such as minimum order amount, discount code, etc.
In addition, 72% of consumers abandon their cart because the cost of the order became too expensive during checkout. You can recover these shoppers with a discount offer – common forms are discount codes for 5%, 10%, or 15% off the abandoned order.
Again, make it crystal clear what your customer needs to do in order to claim their discount. You may also want to make any discounts you offer time-sensitive, to encourage customers to complete their purchase right away.
Just be sure shoppers know exactly how long they have to take advantage of any free shipping or other discount offers that expire.
7. Include Social Proof
Social proof from other people who've bought your products builds trust and can nudge customers across the finish line to make a purchase. One of the best ways for Ecommerce merchants to build social proof is through product reviews or ratings, which 88% of consumers say influence their buying decisions.
It's definitely a best practice to include product reviews on your website, but you want to keep that momentum going. Tell potential customers that they left highly-rated products in their shopping cart too!
You can even use the star rating of the highest rated product in their cart in your subject line ("You left some ★★★★★ items in your shopping cart!") which can improve email open rates.
And if you are a new dropshipping site, you might want to include testimonials about your brand and service to build trust in your store. First-time customers might be wary of buying from an unfamiliar brand. Help build trust by sharing the experience of other happy customers.
RELATED ARTICLE: Best Shopify Review Apps To Build Your Store
8. Split Test To Increase Conversions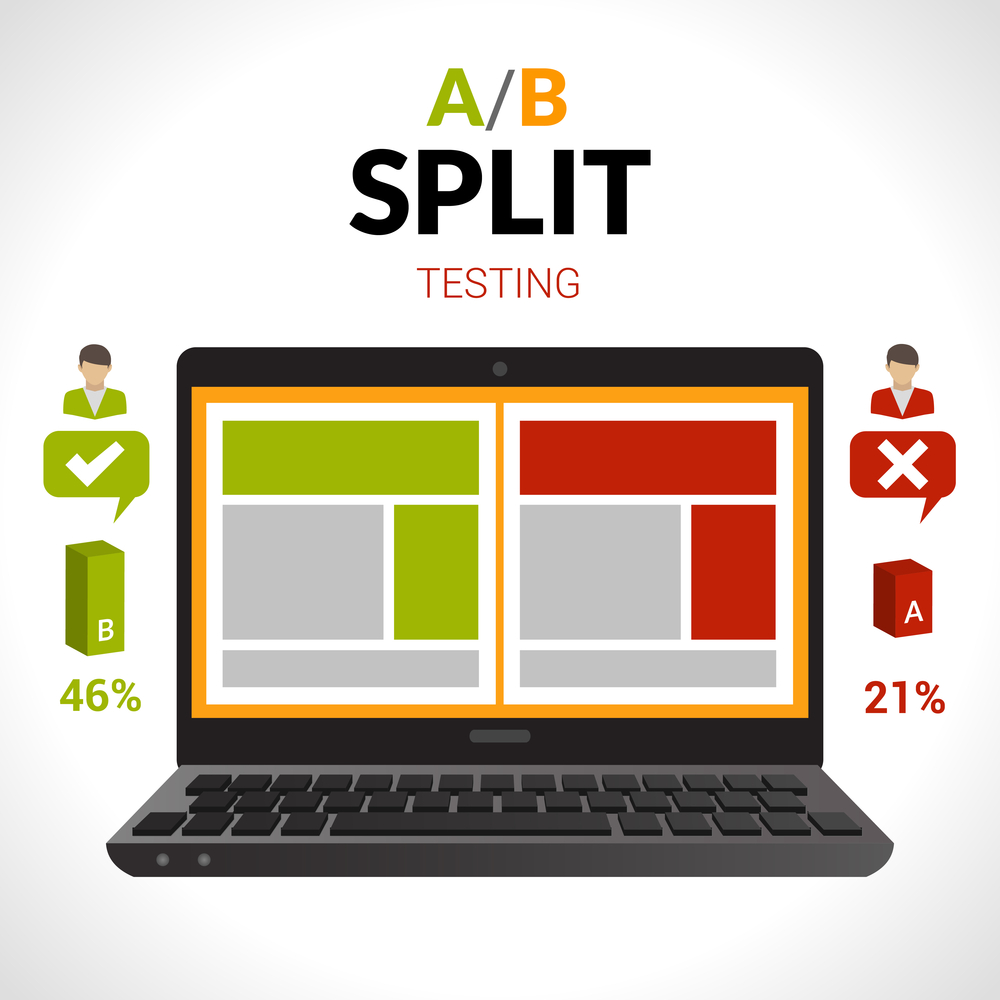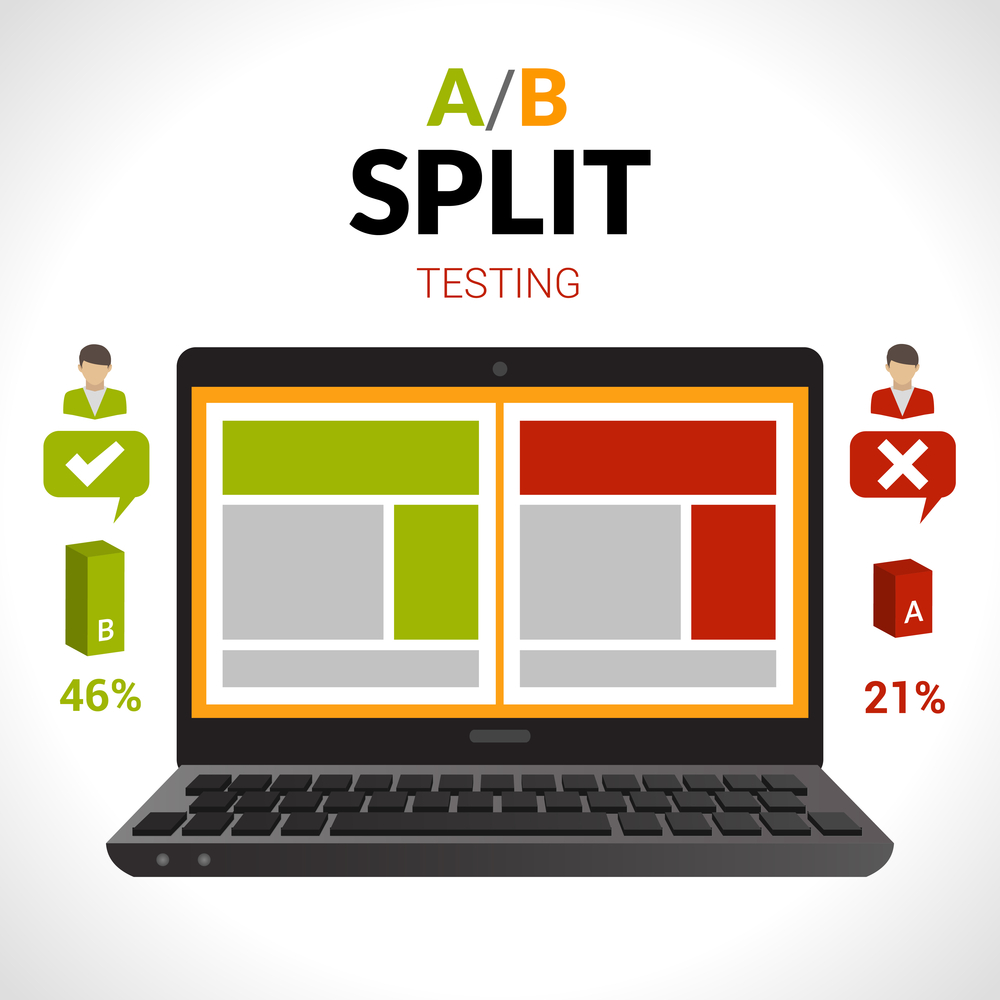 Yes, we did say that once you create your abandoned cart email campaign you can automate the process through your email service provider. And that is totally true. But it doesn't mean that this is a "set it and forget it" kind of deal. Not at all.
If you're sending out abandoned cart emails, your final best practice is to keep running split tests to improve conversion rates. Test out different subject lines, discount offers, CTAs, and email timing. Then tweak your campaign based on the results.
This is how you can maximize your recovery emails to win back the most sales!
What Are The Best Abandoned Cart Apps?
Now that you know what to include in your abandoned cart emails, it's time to find the right tool to help you build, launch and automate your recovery campaign.
If you're on Shopify, you can learn the basics of setting up abandoned cart checkout recovery emails here. In addition, there are several well-reviewed apps in the Shopify marketplace that can give you all sorts of functionality to take your abandoned cart emails to the next level:
If you're not on Shopify there are still plenty of options to automate your recovery series. Take a look at:
Most of these programs will have abandoned cart email templates you can use to start sending right away. You'll just need to update the copy, images, offer, and any other tweaks to make it feel like your brand.
Abandoned Cart Recovery For Dropshipping: Key Takeaways
There are various ways you can recover abandoned carts with ads and campaigns but at the end of the day, these are the key takeaways that'll help you score big wins.
Make buying simple. Although there are lots of cart recovery tactics, the easiest way to reduce your cart abandonment rate is to encourage shoppers to complete their purchase in the first place. Optimize site performance, make checkout easy, use trust badges, be upfront about costs, provide multiple payment options, and have a clear return policy.
Be creative with your offers and ads. You want your recovery messages to rise above the noise to grab your customer's attention.
Use multiple channels. Reach your customers where they hang out the most; whether that's Facebook, Instagram, Google, Messenger, text, or email. Use the channels that work best for your audience.
Test and measure continuously. As with any marketing campaign, don't let your data get stale. Analyze all the information you have and test multiple strategies to see what works best for your brand.
Don't think of an abandoned cart like a total loss, you should view it instead as a huge opportunity. Now that you are aware of the tactics and strategies you can use to reduce and recover abandoned carts, you can maximize your marketing efforts to increase conversions.
Don't leave money on the table! Develop a solid abandoned cart strategy for your dropshipping business and turn shoppers into buyers.
Source High-Quality Products From GreenDropShip
If your target audience includes eco-conscious or health-conscious consumers, and you're looking for high-quality products to sell, be sure to check out GreenDropShip. We are a reputable 'Made in USA' dropshipping supplier of natural and organic products.
In fact, GreenDropship offers an extensive inventory of thousands of gourmet and specialty brand-name products in a wide range of categories, including:
General health and wellness products
Vegetarian, vegan, and plant-based groceries
Various groceries, including beans and rice products
Energy drinks, juice, bottled water, yerba mate, natural soda, coffee, and tea
Organic sugar, honey, and natural sweeteners like Stevia or monkfruit
Dairy and plant-based milk, including soy, oat, almond, and rice milk
All kinds of snacks, including gourmet chocolate, candy, and exotic snacks
Baking ingredients, including flavor extracts and different types of flour
Cooking ingredients, including seasoning, herbs, and spices
Sauces, marinades, and dressings
Vitamins, supplements, minerals, and digestive aids
Meal replacements, protein powders, and weight loss products
Skincare, haircare, and beauty products
Baby products, including food and diapers
Home goods like detergents, soaps, and cleaning supplies
Pet food, treats, and supplements
Essential oils and aromatherapy diffusers
GreenDropShip also integrates seamlessly with Shopify and WooCommerce via our product feeds.
If you want to make your store more automated, we've also released a Shopify dropshipping app that makes it easier than ever to sell our products online. As of late 2021, it's the only Shopify app that lets you dropship certain specialty items like groceries.
Join GreenDropShip And Start Selling Today!