Top Email Marketing Strategies For Dropshipping & eCommerce
You want to engage with customers and drive traffic to your online store, but you don't have a big budget for advertising. The good news? There's a cost-effective option out there that allows you to reach customers where they go daily, their inbox.
How do you do this? Email marketing for dropshipping.
If you thought email was "old-school", think again! Email marketing is a powerful strategy that will help you build strong relationships with your customers and grow sales.
In fact, despite the influx of new social media marketing channels, email continues to be the main driver of customer retention and acquisition for small and midsize businesses. According to data from Emarsys, 81% of small business owners still rely on email as their primary customer acquisition channel, and 80% for retention.
So let's dive in and see exactly what makes email marketing such an effective tool for dropshipping! We'll also tell you how to build an email strategy for your eCommerce business.
Plus, we'll share some tips and best practices for writing and designing your emails, and go over the most effective automated email campaigns.
Why Use Email Marketing For Dropshipping?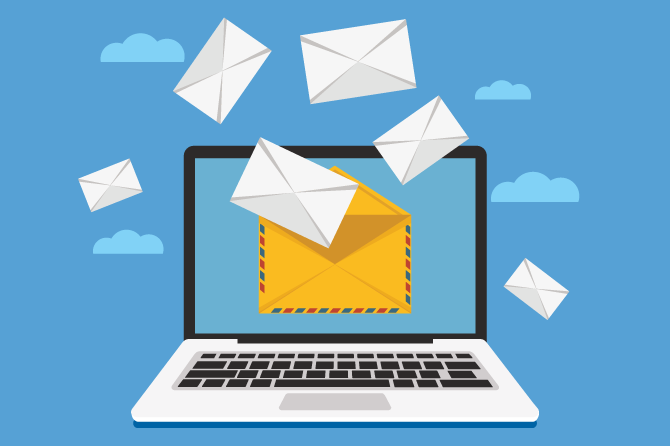 When you use a dropshipping supplier to sell online, you don't carry any inventory and don't need to ship products.
Dropshipping is a unique business model in that there will be other entrepreneurs online selling the same products you are. That's the nature of the business.
Let's take a quick look at this handy graphic that shows just how dropshipping works:

So, with no shortage of competitors, how will your brand stand out from the crowd? You can't do it based on products alone. At the end of the day, it comes down to three things: branding, marketing, and customer relationship management.
Luckily, email marketing can help you do all three!
The reality of web traffic is this: Most new visitors to your dropshipping store will never come back. That is unless you do something special to keep them engaged.
Building an email list and sending compelling content gives you a way to retain the traffic you worked so hard to get in the first place by providing subscribers with a reason to stay connected.
In other words, email marketing is one of the most effective – and the most affordable – ways to turn one-time visitors into regular customers.
Ultimately, email marketing is just the most effective marketing channel. According to a Smart Insights Study, it easily tops other marketing tools like social media, SEO, and content marketing.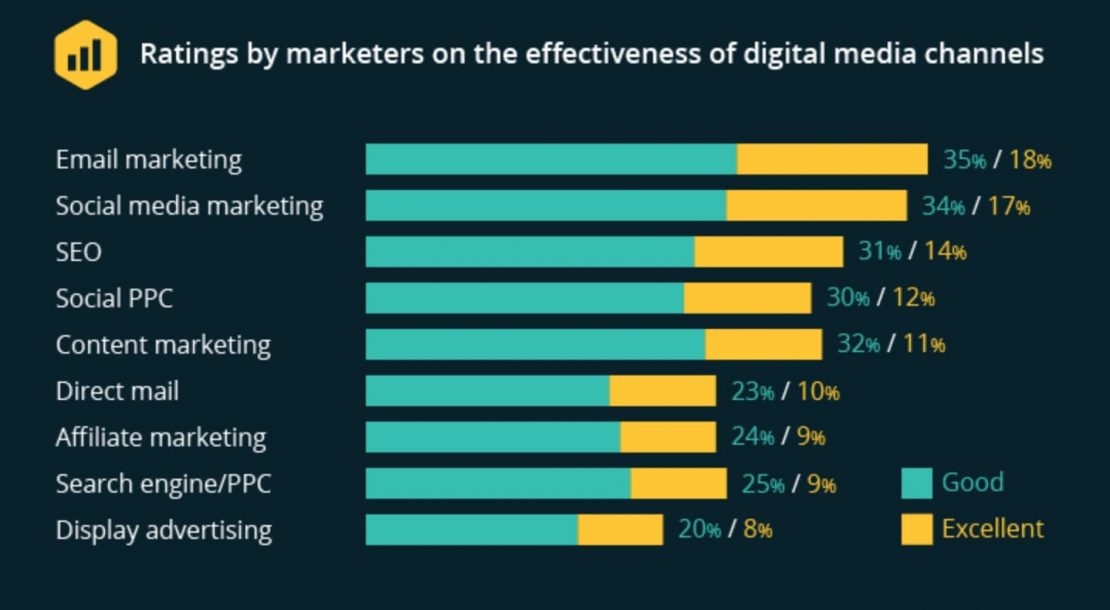 Furthermore, a recent study by McKinsey & Company found that, for new customer acquisition, email marketing is a whopping 40 times more effective than social media like Facebook or Twitter!
RELATED ARTICLES:
Importance Of Email Marketing – The Facts & Figures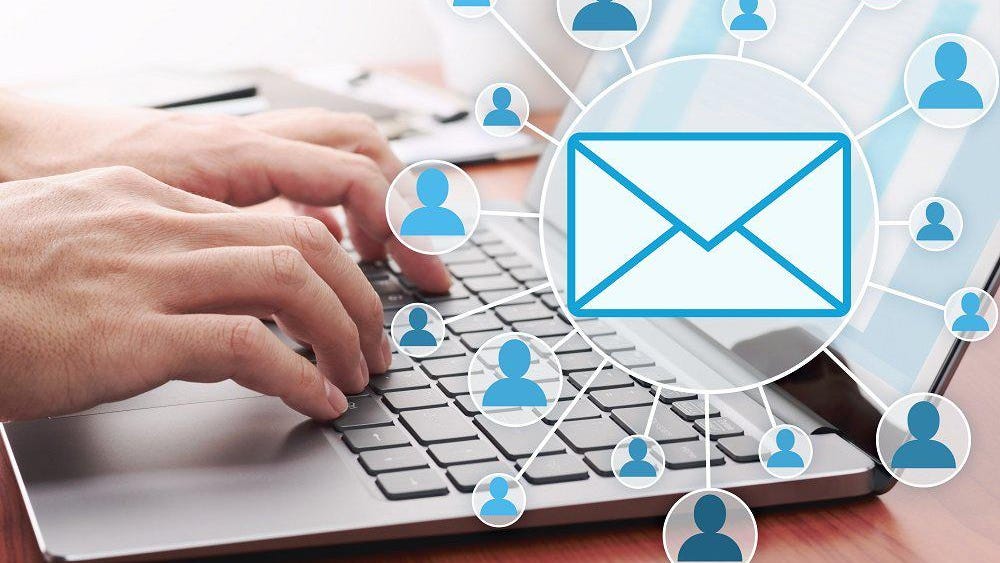 Email marketing is one of the best ways to connect with consumers. It can boost conversions as well as customer retention, all while being a relatively affordable marketing strategy.
So why is email marketing so important? And what makes it so darn effective?
Well, let's take a look at some statistics that show just how important email is for connecting with consumers:
As you can see, there's plenty of quantitative evidence to support the claim!
Let's also take a look at some other email marketing statistics from a Salesmate article from 2022: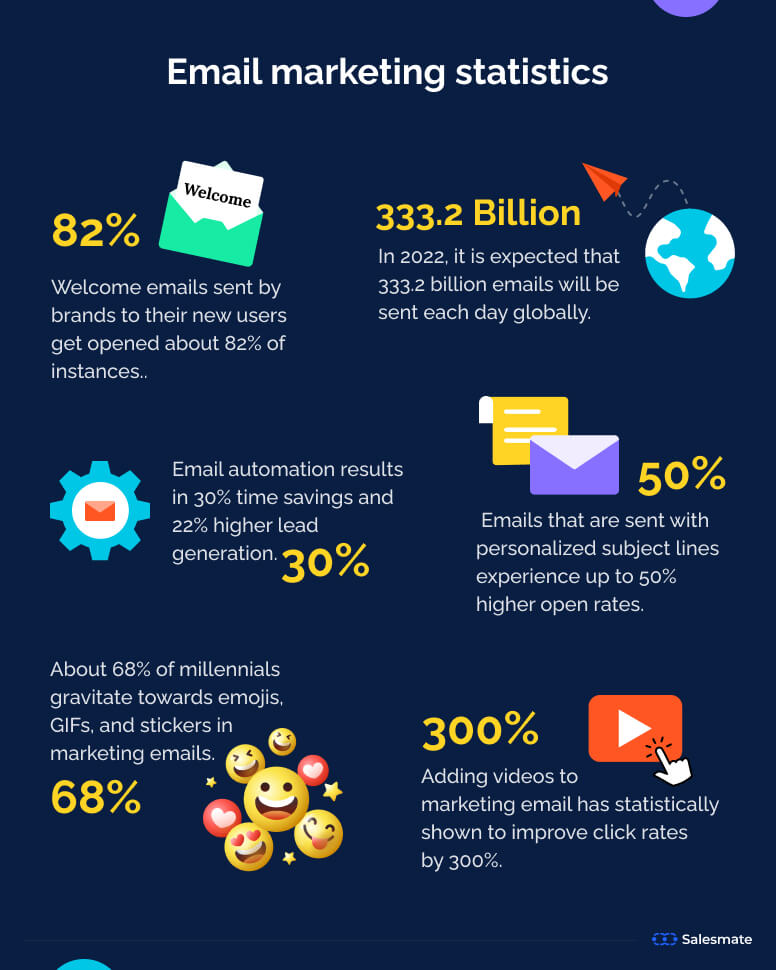 Make no mistake: email marketing is crucial for a successful and profitable eCommerce or dropshipping store. In terms of its "bang for your buck" value, you just can't beat it!
How Does Email Marketing Work?
Email marketing is a strategy where you send emails to people who have subscribed to your email list. At the end of the day, it's all about building relationships!
Furthermore, the primary components of email marketing are email campaigns. As you develop these email campaigns, you can offer discounts, tell people about new products, remind customers about items they left in their shopping carts, and more.
That being said, there are many processes involved in email marketing your dropshipping store, but generally, it works like this:
You build an email list of people that want to hear more about your product and brand.
These 'subscriber' emails are stored and segmented using email marketing tools.
You design and send emails to share information with your subscribers.
Subscribers respond by engaging with your content and going to your online store.
If you set your campaign up properly, you can make it largely automated.
Ultimately, there are three (3) fundamental components to email marketing: 1) an email list, 2) an email service provider (ESP), and your goals.
As far as your email list, the members must be actively interested in your brand or products. In other words, you might have to cultivate an ongoing relationship with them.
Additionally, your ESP is simply software that helps you manage your email list and automate your campaigns.
Finally, your goals should be well defined. For instance, you can effectively use email marketing to boost dropshipping sales, generate leads, increase customer engagement, strengthen your brand recognition, and increase customer loyalty.
RELATED ARTICLES:
What Are The Benefits Of An Effective Email Marketing Strategy?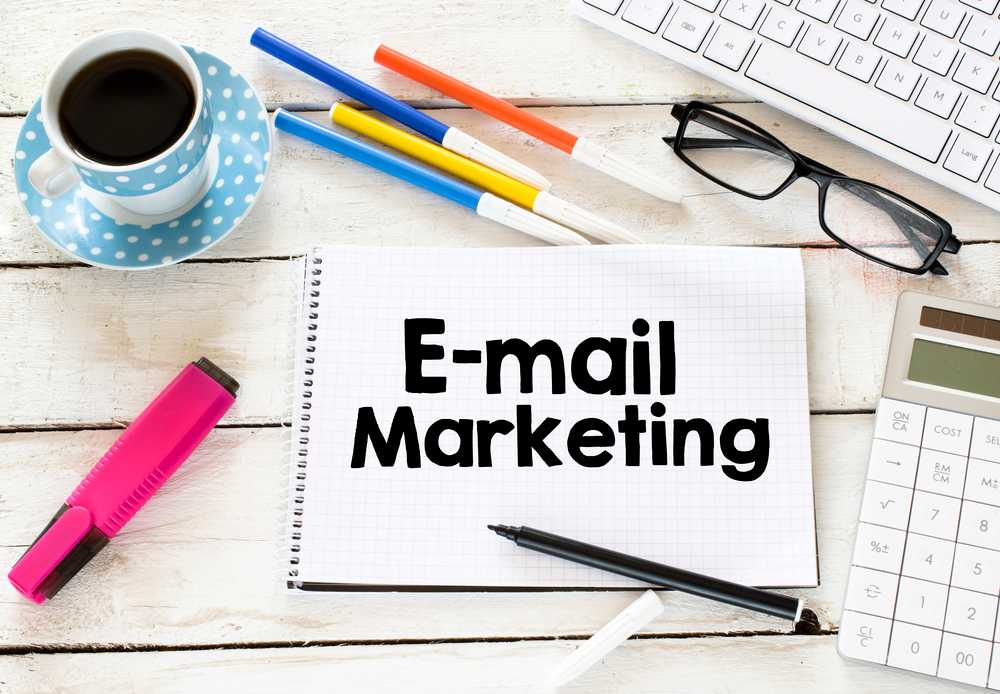 Not only is email marketing an affordable way to promote your dropshipping store, but it can also give you a solid return on investment (ROI).
In fact, according to the Direct Marketing Association, entrepreneurs on average get $42 for every $1 spent on email marketing. How cool is that?
Plus, other benefits of an effective email marketing strategy for dropshipping include:
Cost – When compared to other marketing channels like Facebook Marketing or Google PPC ads, running an email marketing campaign is one of the cheapest options.
Engagement – Sending emails to customers that have voluntarily joined your list means sending targeted messages to people interested in your brand and products. This leads to higher engagement.
Reach – Email marketing lets you reach hundreds, even thousands, of people just by clicking "Send". You're only limited by the size of your email list!
Sales – Since you know your subscribers are already interested, they're more likely to buy if you send the right message.
Ease of Launch – There are lots of user-friendly tools and platforms that can help you design and build an email marketing campaign without coding experience.
Measurable – Using data tracking and analytics lets you know exactly how each email is performing. Most tools and platforms have this functionality built-in.
If you haven't taken the time to build an email marketing strategy for your dropshipping business, it's like leaving money on the table!
At the end of the day, choosing email marketing makes the most sense because of its amazing cost-effectiveness. Simply put, it's so cheap, especially for how well it works. This means that it's a great way to keep your dropshipping startup costs low!
RELATED ARTICLE: Can You Start Dropshipping With No Money?
Here are four (4) solid reasons to consider adding emails to your marketing plan.
1. Email Helps You Build Lasting Customer Relationships
Google and social media are great for getting discovered by new customers, but email remains the best way to build and grow existing relationships over time.
Plus, email is a crucial component of encouraging repeat business. In other words, having customers come back and buy again is important for online businesses because it helps lower your average cost of acquisition.
For instance, let's just look at these customer retention stats:
Acquiring a new customer can cost five times more than retaining an existing customer.
Increasing customer retention by 5% can increase profits from 25 to 95%.
The success rate of selling to a customer you already have is 60-70%.
On the other hand, the success rate of selling to a new customer is 5-20%.
As you can see, email marketing is just so awesome for saving money by retaining customers!
2. Email Marketing Drives Dropshipping Sales
Interestingly enough, certain dropshipping niches and products are exceptionally suited to email marketing (although returns are never 100% guaranteed).
However, research shows that over time, email is a high-performing channel that often outperforms marketing alternatives. It's just so darned effective!
That's one reason why 80% of small businesses rely on email marketing as their primary source for customer acquisition and retention. As a means of communication, email has the unique ability to land you the first sale as well as encouraging additional purchases from existing customers.
In other words, it's highly effective at turning one-time visitors into regular customers.
Plus, email has the highest conversion rate by source when compared to other organic channels, as seen in the following graph from Shopify: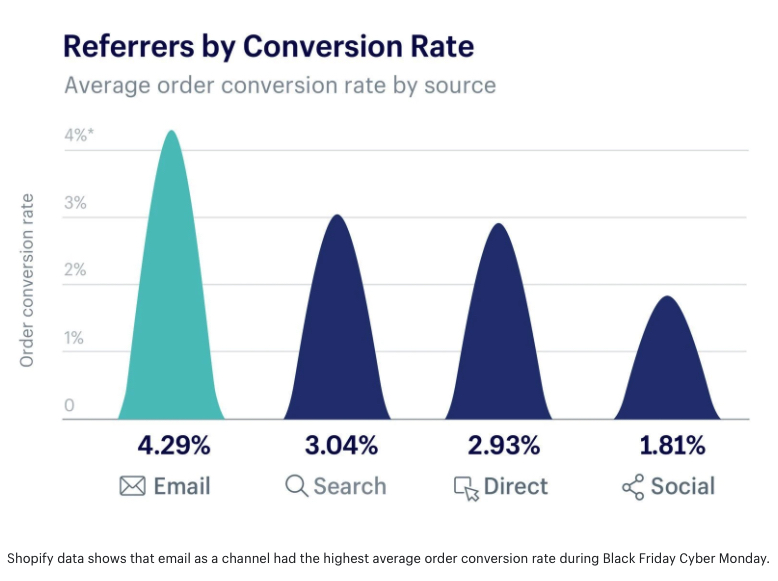 Although most people might think that Social would be the best performing organic channel, Email actually performs over two times better!
3. Email Impacts Revenue Channels
Jay Abraham, a well-known marketer and eCommerce "guru", popularized the idea that there are three (3) ways to grow revenue:
Increase your total number of customers (aka conversion).
Expand the total number of purchases per customer (aka frequency).
Increase the average order value (aka AOV).
Email marketing is an appealing solution for dropshipping because it offers an effective way to positively impact all three growth multipliers at the same time.
That being said, an effective email marketing campaign can do that in the following ways:
Automated engagement and abandoned cart emails can increase sales (conversion).
Cross-selling or promotional campaigns can increase a customer's number of purchases (frequency).
Lifecycle marketing and up-selling campaigns can highlight products to the right customers (AOV).
Therefore, by developing a well-planned email marketing strategy you can systematically target all three revenue growth multipliers and compound your sales results.
In other words, you can make some serious dough! That's why it's worth investing the time and effort to create email campaigns.
RELATED ARTICLE: Abandoned Cart Recovery: Strategies For Dropshipping
4. Email Doesn't Rely On A Changing Algorithm
And finally, one thing eCommerce entrepreneurs might not have considered, but it's definitely a big asset, is that email isn't subject to the whims of a social media or search engine algorithm.
How many times have you built an SEO or social media plan only to have it come undone when the platform decides to randomly change its algorithm?
Look at the facts, organic reach for Facebook pages has been declining since 2013 when the platform shifted focus to its News Feed and promoting content from friends and family.
Additionally, Google is making it harder to be found organically with advertisements and answer boxes resulting in an increase in no-click searches, especially on mobile.
To find more customers on these platforms you will likely need to pay. As a dropshipping merchant with a limited budget, that might not make sense for your business.
This is where email marketing shines! It's an effective, less costly way to connect with consumers.
Email Marketing Strategies For Dropshipping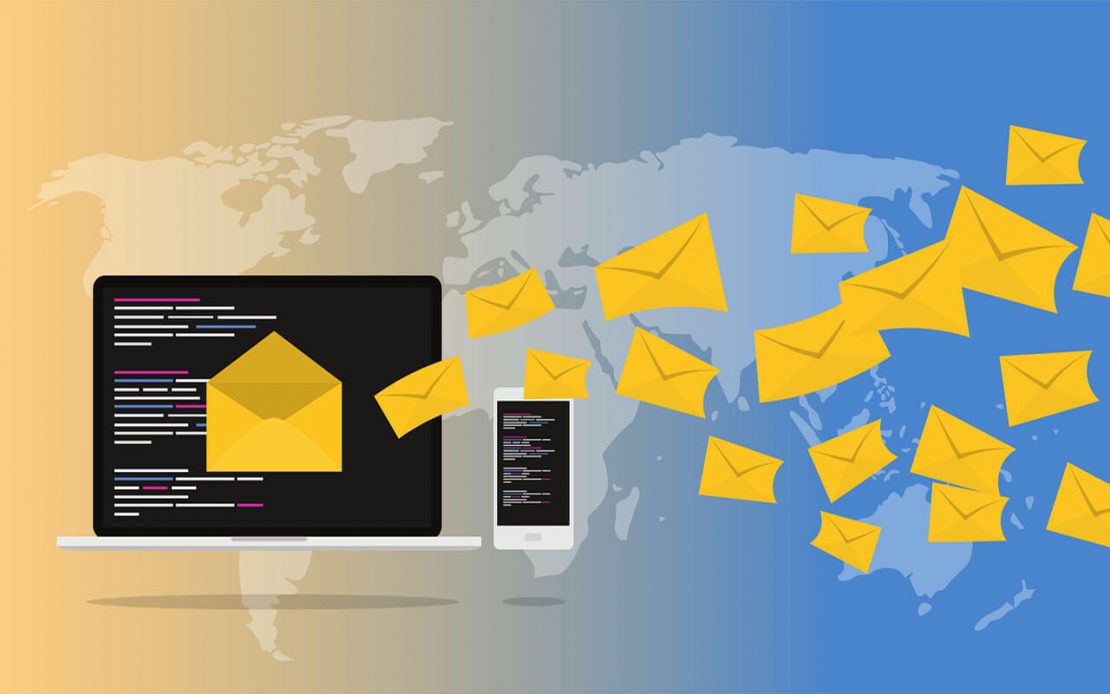 All email marketing strategies start with choosing an email marketing tool, establishing a plan to build and segment a subscriber list, and understanding how to send emails legally.
So let's get started! You can use these links to navigate this section:
1. Know Your Email Marketing Legal Requirements
Even though email regulations might not be a top priority on your to-do list, not complying with these laws can endanger your brand's reputation.
Plus, it can get you in hot water with the Federal Trade Commission (FTC). Therefore, it's important to take the time to understand what the requirements are.
With email marketing, you can reach out to anyone in the world and offer your products. However, the problem is that something legal in one country might be illegal somewhere else.
So, if your emails are not country-specific, be sure you comply with the appropriate international email laws.
Know where your leads or subscribers are based. Remember, the laws of your subscriber's country apply to any emails you send.
That being said, these are the international laws to look out for:
Segmenting your list and implementing different requirements can be challenging. Therefore, if you have customers in different countries, the easiest option is to comply with all anti-spam laws so your emails are legal anywhere you might send them.
And while the US CAN-SPAM act doesn't expressly require that you opt-in to all your subscribers, the rest of the anti-spam laws do. But whether you "have to" or not, it's always a good idea to ask permission before emailing someone. You'll show customers that you respect their choice.
But when it comes to opting out, all international email laws agree: you MUST provide recipients a "clear and conspicuous explanation of how they can opt-out of getting emails from you in the future". There's no getting around this one.
2. Choose The Right Email Marketing Tool
Before you can truly start to develop an email strategy, you'll need to choose the right email marketing tool for your dropshipping business.
However, every email service is a little bit different. It can be a challenge to evaluate all of the available options and figure out which one is best for your needs. So it's important to know what your top priorities are, be it price, list size, templates, automation features, etc.
That being said, there are a few basic features every entrepreneur should look for in an email marketing service for their eCommerce store:
Ready-made templates that can be customized/personalized to suit your brand.
Audience-segmentation features for sending targeted emails based on customer profiles.
Intelligent automation for scaling your marketing efforts without constant monitoring
Ability to easily create automatically triggered email campaigns.
Opt-in forms that can be embedded on your website or integrated with your Shopify store.
Detailed analytics for determining how well an email marketing campaign performs.
Each platform offers a slightly different twist on these features, which will factor into your final decision.
You'll also want to make sure the service you choose can handle your intended email volume. And if you plan to list-build aggressively, check that your chosen email platform is scalable and can keep up with your growing list size.
Finally, you want to pick a service that fits within your budget. Fortunately, many email marketing platforms offer free versions or trials, letting you try the merchandise before you buy.
And most have tiered pricing plans, so it's cheaper (or even free) when you're just starting out with a small number of subscribers.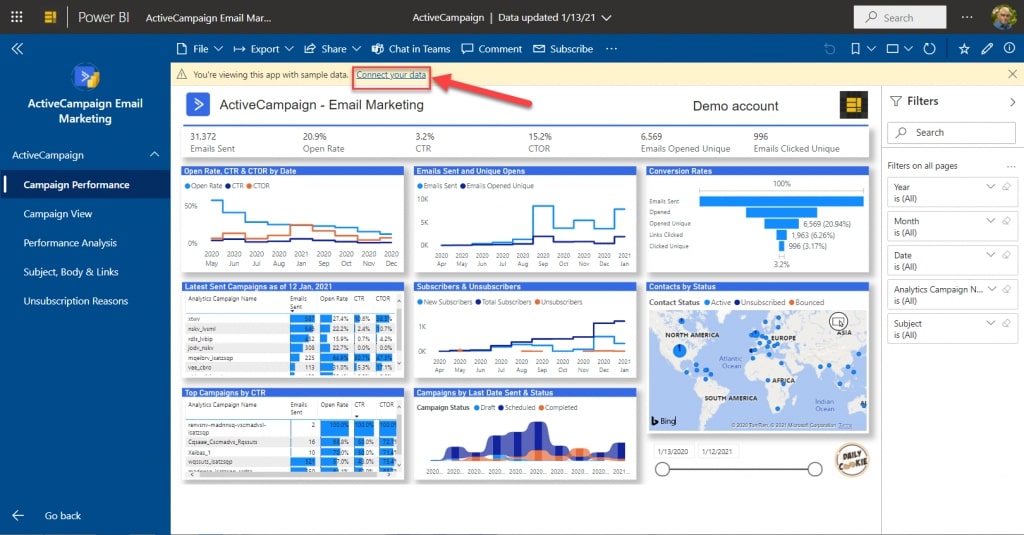 Here are four (4) of the best email marketing tools for dropshipping that are worth checking out for your business.
I) Omnisend
If you want something specifically designed with eCommerce in mind, Omnisend might be the platform for you. Unlike some generic email service providers (ESPs), it is fully integrated with Shopify, BigCommerce, WooCommerce, and others, so you can easily track and leverage both your store and customer data.
Omnisend also has an easy-to-use template builder and clear reporting metrics. Plus, it offers a range of automated functions targeted at different stages of the customer journey, including browse abandonment, cart abandonment, order confirmations, and so on.
Plus, Omnisend has some cool "extra" email features like gift boxes, scratch cards, and other incentives. It even goes beyond just email by allowing you to send SMS, push notifications, and Facebook and Whatsapp messages to your dropshipping customers.
They offer a free 14-day trial and tiered pricing plans that start at $20/month for 1,000 subscribers.
II) GetResponse
If you're looking for robust email marketing automation, GetResponse might be the right platform for your dropshipping store. This solution stands out for its advanced automations, tagging, and segmentation capabilities.
It also goes beyond many ESPS by offering features like landing pages, webinars, and a CRM. Plus, it includes some nifty templates for building out popular automations like abandoned cart campaigns, post-purchase emails, and sales promotions.
In addition, you can automatically add recommended products to your emails, which are personalized based on customers' historical purchases (a pretty cool feature).
GetResponse integrates with Shopify and WooCommerce. It also has a free 30-day trial period (which includes a Facebook and Google paid ads creator), and tiered pricing starting at just $15/month for 1,000 subscribers.
III) MailerLite
If you're a dropshipping merchant on an especially tight budget, MailerLite might be the right email marketing solution for you! This is seriously one of the best-value email marketing services around.
In addition to being affordable, MailerLite is also super intuitive to use, and comes with cool features like marketing automation, landing pages, surveys, dynamic content, and more. It's a great way for email beginners to get up and running fast.
MailerLite integrates with Shopify and WooCommerce. And, get this… you can email up to 1,000 subscribers for free! Beyond that, their prices are very reasonable, starting at $15/month for up to 2,500 subscribers.
IV) Drip
If you are planning to get down to the micro level with automations triggered by even the smallest customer action (e.g. viewed a product, created/deleted a checkout, placed/cancelled an order), or around very specific data points (brands purchased, amount spent, etc.) then Drip might be the email marketing tool for you!
Even with all that automation, the integration process is easy. You don't need to insert any tracking code into your store. Plus, you can make fully customized automations or choose one of their pre-built templates; which include cart abandonment, coupon welcome series, and re-engagement campaigns.
Drip integrates with both Shopify and WooCommerce. They also offer an integration with Facebook Custom Audiences, meaning you can combine targeted Facebook ads with your automated campaigns.
Drip offers a 14-day free trial and tiered pricing that starts at $29/month for up to 2,000 subscribers.
3. Understand Email Deliverability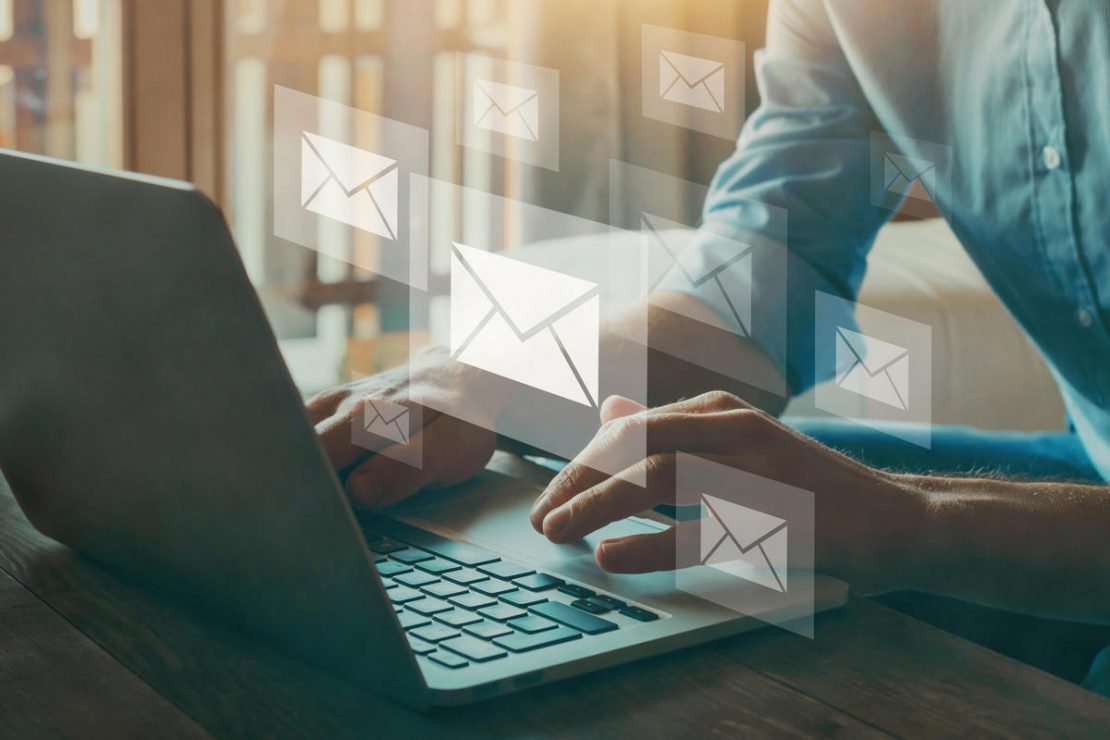 Email marketing has evolved over the years as email platforms have gotten more sophisticated. However, the most critical part of email marketing remains the same: deliverability.
Email deliverability means your message successfully arrived in your intended customer's inbox. Deliverability failure is when your email message is blocked by an Internet Service Provider (ISP) or it gets routed to your recipient's junk or spam folder.
Many email marketing newbies overlook email deliverability. They simply assume all emails reach their target (unless they get a special bounce notification). Don't make this mistake!
According to ReturnPath's 2017 Deliverability Benchmark Report, approximately 20% of commercial emails fail to reach the recipient's inbox.
So how do you know if your emails are getting where they need to go? It starts by looking at the data.
As a result, some business-critical metrics to consider when understanding email deliverability include:
Delivery rate: Percentage of emails delivered to a recipient's inbox versus the number of emails sent (bounce backs).
Rejected rate: Calculated subset of your bounce rate focused on messages that were marked as complaints or spam.
Click-to-open rate: Ratio of total clicks to opens. This metric provides a clear look at the effectiveness of your email campaign.
These metrics can be the first clue indicating you have a deliverability issue. From here, you would need to dig deeper to uncover the root cause of the issue.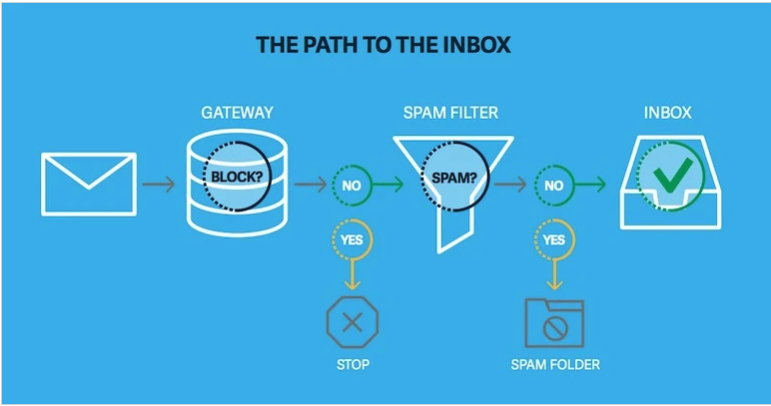 I) Bounce Back Emails:
If you're getting a lot of bounce backs, you may not be getting genuine emails from real live human beings. As a result, you might need to add some verification measures to your sign-up process.
The ultimate goal of list building is to get email addresses from real live people who are interested in receiving content from your brand. If that's not happening, you might want to implement a double opt-in process.
Users who subscribe to your emails will get a follow-up email requesting they reconfirm their interest in joining your mailing list. Double opt-in confirmation is the gold standard of email marketing because it produces a list of engaged audience members. This can lead to higher open and click-through rates (CTRs). 
If a double-opt solution seems too time consuming for you, consider using a secure CAPTCHA to prevent bots from registering using illegitimate addresses.
II) ISP Spam Filters:
Spam filters can be triggered for a number of reasons, but the result is always the same: your beautifully designed dropshipping email gets lost in a folder and is never seen by your customers!
Believe it or not, spam accounts for 45% of the emails sent worldwide. This is why ISP (internet service provider) filters are constantly assessing the IP address of incoming emails and rating how trustworthy they are. In other words, it's super important to stay on the ISPs' good side.
How do you do this? By sending quality emails to a well-vetted email list. If the ISPs see that your customers are actively engaging with your emails, it signals that you are a trustworthy sender.
Therefore, you should perform regular email scrubs to keep your subscriber list updated. (More info on this below).
You can also use tools such as NEVERBOUNCE or ZeroBounce to remove inactive, spammy, or illegitimate email addresses. By actively removing "bad" subscribers, you'll improve engagement and open rates which builds your credibility with the ISPs. 
Dropshippers can also avoid spam filters by crafting email subject lines that don't contain any spam filter trigger keywords. Words like "free offer", "guarantee" and "order now" can be red flags that signal spammy content and might get you sent to spam jail.
4. Implement Creative List Building
You can design the most compelling emails on the planet, but if you don't have a subscriber list to send them to, they're worthless. Repeat after me: email list-building is critical!
That being said, you should be creative in how you build your email list. Don't just host one sad little email sign-up form on your homepage, think of multiple channels and tactics that could work for you. And consider deploying more than one.
Here are a few ideas to get you started:
Add an exit-intent pop-up to your website. Before customers leave, offer them a chance to get great content or offers from your brand.
Consider enticing customers with a discount code. Everyone loves saving money and you can tap into their fear of missing out (FOMO).
Host a giveaway or contest. Just make sure the prize is enticing to your target audience.
Offer a lead magnet. This can be a helpful printable, eBook, or download relevant to your audience.
Use an email sign-up button. These are best on the footer of your website and on your social media pages.
Include a referral button. Put this in your email template so customers can encourage their friends to sign-up.
By boosting the number of qualified emails in your database, you'll have a higher open rate which means more opportunities to convert.
Be sure you're building not just a BIG list, but the RIGHT list for your dropshipping niche.
Here are three (3) email list building tools worth considering for your dropshipping business.
I) OptinMonster
OptinMonster is a plugin for creating popup (lead capture) forms for your web pages. It's relatively easy to set-up and use, even if you don't have any coding skills.
What's cool about OptinMonster is that it helps you analyze form conversions and test which form types perform best for your store. You can even create exit-intent popups, which can be powerful for list building. These are forms that appear when a customer is about to leave your website.
OptinMonster has a variety of design options available which makes it easy to create forms that match your branding. It also integrates with most eCommerce platforms; Shopify, WooCommerce, Magento, Squarespace, and more.
II) Unbounce
If part of your list-building strategy includes building landing pages to offer lead magnets such as an eBook or other download, Unbounce may be a good tool for you.
Unbounce makes it easy to create visually compelling landing pages, either from scratch, or by using its library of templates. Even better, this tool offers analytics and split testing (A/B testing) as well.
For example, if you can't decide which title out of the two or three you wrote will resonate most with customers. With Unbounce, you can quickly duplicate the page, change the text in versions B and C and test to see which performs better.
III) Rafflecopter
If your list-building plan includes contests or giveaways, you might want to check out Rafflecopter.
This tool allows you to run contests on your website, Facebook Page, or blog. There's even a free account you can try to see if giveaways work for your dropshipping niche audience.
Rafflecopter's paid account offers more functionality, like email list integrations, custom themes, and the ability to track entries from multiple social networks. It will even guide you through contest form creation, so you don't miss any important requirements in your terms and conditions.
5. Segment Your Email List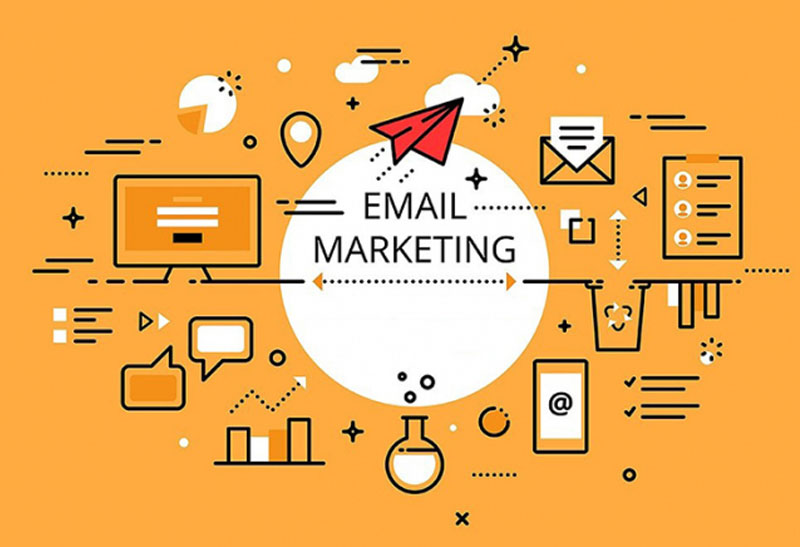 Segmentation is a critical component of an effective email marketing strategy for your dropshipping store. Remember, not all customers are the same! You want to present different offers to different audiences. 
A loyal customer should receive different emails than someone who hasn't engaged with your brand in a long time. For instance, reward loyal customers with exclusive deals and content. Furthermore, focus on recapturing customers who haven't opened anything in a while.
Keep in mind that audience segmentation doesn't end with the basics: age, gender, geographic location, etc. As email marketing continues to grow more competitive, going beyond basic demographics will get you better results. In other words, micro-segmentation is the next big email trend.
Micro-segmentation includes things like a customer's past purchases, their lifetime value, their purchase frequency, what specific categories they shop, their birth month, or what products they've viewed, but not yet purchased.
You can see how laser-targeted your email content could be if you are able to message customers at this level of segmentation! Personalizing your copy to meet people where they are at in the customer journey will get you more traffic and sales.
Ultimately, segmentation is one of the most effective tactics in email marketing. It allows you to personalize email campaigns that are targeted for specific groups of consumers. This, in turn, increases relevance, thereby increasing sales.
That being said, you can segment your audience by:
Demographic information like gender, age, occupation, and financial status.
User activity and behavior on your website and in emails.
Purchase history based on what they've bought from you before.
Customer lifecycle and various other characteristics valuable for your store.
If you want to effectively segment your email list subscribers, then you can encourage post-purchase reviews, loyalty program registration, and email surveys.
6. Monitor Data To Drive Results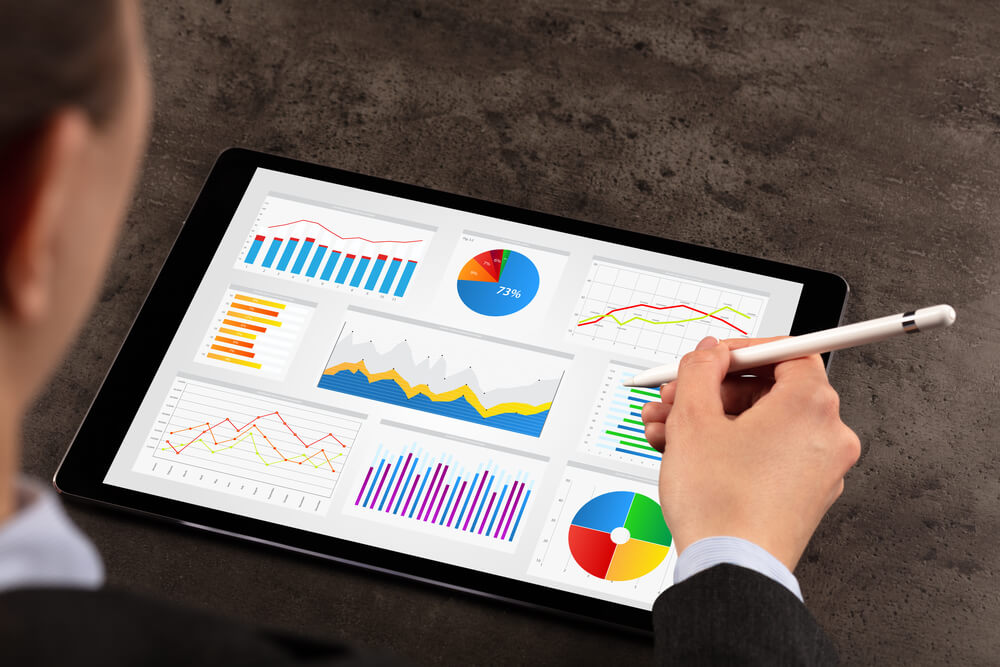 Once you start running email marketing campaigns for your dropshipping store, how will you measure their effectiveness? This is where key performance indicators (KPIs) come into play.
As part of your goal setting, you'll need to determine the appropriate performance metrics (KPIs) to measure. As a reminder, all of your marketing goals should be SMART goals, meaning that they are Specific, Measurable, Attainable, Relevant, and Time-bound.
KPIs are an important component of the SMART framework. They provide the "measurable" piece of the acronym by providing you with quantifiable data to base your goals on. Without them, you won't know what you're trying to achieve, and you'll have no way to measure your progress.
Here are nine (9) important email marketing KPIs to track for your campaigns.
I) Bounce Rate
It's essential you know whether or not your emails are actually making it to your subscribers' inboxes. Bounce Rate is the percentage of email addresses that failed to receive your email.
To break this down further, there are two types of bounce errors that can occur: hard bounces and soft bounces. A hard bounce is caused by a permanent error, like a bad email address. Whereas a soft bounce is caused by a temporary error, like a server issue or full inbox.
Aim for a Bounce Rate of no more than 2% to ensure that your emails are deliverable and to keep the ISPs from blacklisting your brand.
II) Unsubscribe Rate
Your Unsubscribe Rate is how many customers opt-out of receiving future emails from your brand.
This metric provides you with valuable insight into both your subscriber list as well as the content and frequency of your emails. You might be sending too many emails, or your content isn't providing your customers enough value.
The lower your Unsubscribe Rate, the better. Aim for no more than 3%.
III) List Growth Rate
The opposite of your Unsubscribe Rate is your List Growth Rate. Your List Growth Rate tracks the rate at which your subscriber list is growing.
If your List Growth Rate is increasing, you're successfully gaining more subscribers than you're losing. If your List Growth Rate is flat or decreasing, think of creative ways to reach new customers and keep the ones you have engaged.
IV) Open Rate
Your Open Rate is the percentage of time your emails are opened compared to the total number of emails sent. Open Rate is arguably one of the most important KPIs you can track, since it's a reflection of how interested your subscribers are in your brand, content, and products.
Your Open Rate can also let you know if your subject lines and preview text are compelling. If you notice a decline in your Open Rate, you may need to adjust one or both.
Aim for an average Open Rate of at least 15-25% for eCommerce.
V) Opens by Device
It's not enough to know just your overall Open Rate, you also want to know where your emails are being opened.
Opens by Device tells you the number of times your email was opened by device type. This way you'll know whether the majority of your subscribers open your emails via desktop or mobile.
From there, you can optimize the design of your emails and the placement of your CTAs for each device type.
VI) Click-Through Rate (CTR)
Click-through Rate (CTR) is a measure of how many subscribers have clicked on the links within your email after they open it. If customers open your emails, but don't take action, then your marketing efforts aren't having the desired effect.
Your ultimate goal is conversions, which is why you should aim to keep your CTR above 4%.
If you notice that you have a high Open Rate, but your CTR is super low, take another look at your email design and CTAs. Try using different salescopy or adjusting the layout to encourage more clicks.
VII) Conversion Rate
Your email Conversion Rate measures how many subscribers both clicked on a link in your email AND took the desired action (i.e.: made a purchase, visited your website, etc.).
If users are clicking links within your email but not converting, there may be issues with your email marketing funnel. Perhaps your CTA is confusing or your subscribers don't find your offer or products as valuable as they'd hoped.
Your ideal Conversion Rate depends on the type of email and your niche. A quick research session on Google can give you an idea of what to shoot for.
VIII) Email ROI
Your Return on Investment (ROI) measures how much revenue you've generated through your email marketing campaigns in comparison to how much money you spent running them. ROI tells you whether your email marketing efforts are profitable for your dropshipping store.
To calculate your email marketing ROI first subtract any campaign costs from the revenue your campaign generated. Then, divide this number by your campaign costs and multiply by 100.
IX) Revenue Per Subscriber
This metric represents the revenue you generate for each one of your subscribers.
This is an important metric as you're able to identify how valuable your current subscribers are to your dropshipping business.
To calculate Revenue Per Subscriber, simply divide your total email revenue by your total number of subscribers.
These 9 KPIs are a good starting point, but they're only a few of the many email marketing KPIs that exist. Choose metrics that make the most sense for your dropshipping business, then develop SMART goals as part of your email strategy.
Many email marketing tools and services have built-in features to help you track your KPI performance with customizable dashboards.
7. Plan For Regular Email List Clean-Ups
Email scrubbing is when you actively remove unengaged subscribers from your email list. How often you scrub your list depends on how often you communicate with your subscribers.
If you send emails weekly, you might want to do a monthly list assessment. If you only communicate once or twice a month, a quarterly scrub is probably fine.
While you can follow a set scrubbing timeline, you can also use the following signs as indicators it might be time to clean up your email list:
Increased unsubscribes
Decreased clickthrough rate
Lower open rate
By scrubbing your email list regularly, you'll collect more accurate analytical information from interested subscribers which will help you assess how successful your email marketing campaigns truly are.
Email Marketing Tips & Best Practices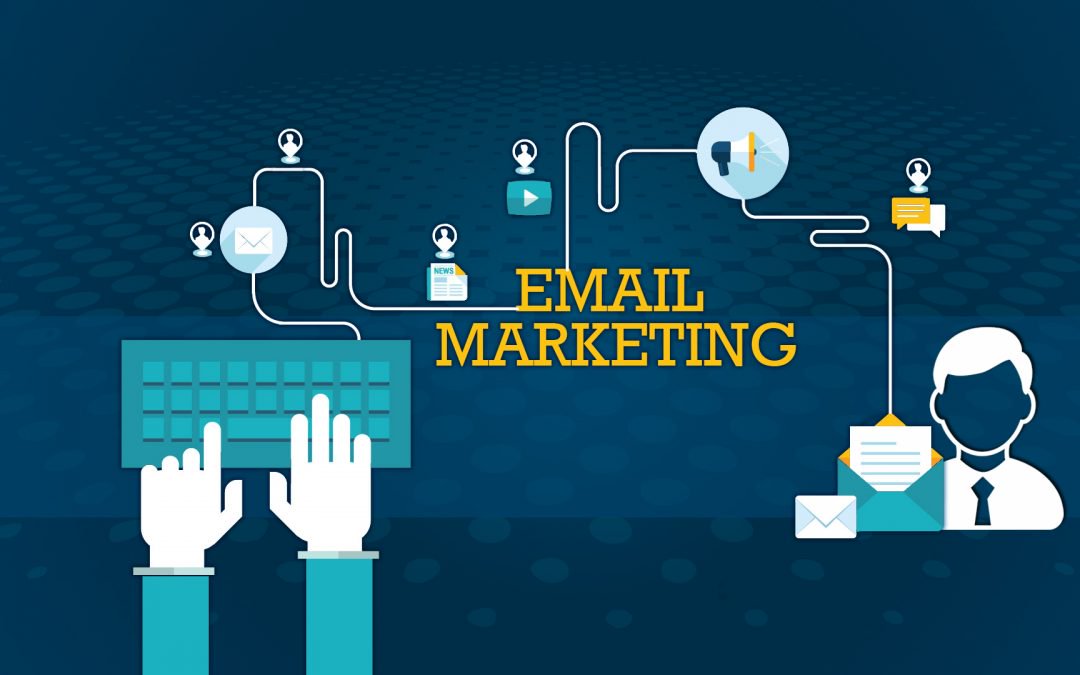 Think of all the marketing emails you've ever received. Why did you open certain ones and not others? What made you click through to visit an online store or purchase a product?
The answers provide key insights into what successful email marketing design and content for your dropshipping store should look like.
So now it's time to get down to business and talk about how to actually design and write effective emails that will connect with your target audience. In this section we'll share tips and best practices on:
1. Personalize Your Emails
In today's modern world of hyper-customized products and services, email personalization is key. People LOVE seeing their own names and getting offers curated especially to their needs.
It can be as simple as including someone's name in the subject line or body copy. Or it can be something more complex, such as sending automated emails when customers run out of your product reminding them to buy more.
Other forms of personalization that generate good email results include: sending special offers on a customer's birthday, seasonal offers, or sending product ideas based on prior purchases or browsing history.
Get creative! What type of targeted special offer(s) would subscribers in your dropshipping niche be excited to receive?
Personalization with dynamic content blocks can save your organization a ton of time. This feature is offered by most email marketing tools.
Instead of crafting individual messages, you can send the same email to all of your subscribers and the content blocks will update with different products, calls to action, and offers based on your audience segmentation.
Try to personalize every email, at least with the customer's name. It will make your emails feel more thoughtful, professional, and personal.
Email personalization also helps humanize your brand. It's the extra touch that can help you build a relationship with your subscribers and boost retention rates.
2. Create Email Subject Lines That Convert
Once you've built your list, you'll want to create email subject lines that encourage opens and click-throughs.
When you send an email, the subject line is the first thing your subscribers see. This is a critical moment in your email marketing campaign. It's the moment a potential customer decides if it's worth their time to actually open your email, or if they move it to the trash.
Did you know that 47% of email recipients open an email based on the subject line alone? And 69% of email recipients report email as spam based solely on the subject line.
You want a subject that is eye-catching, grabs a reader's attention and makes them want to know more. That's how you increase your open rate!
*** Tips For Creating Email Subject Lines That Will Convert! ***
Here are some tips for creating compelling email marketing subject lines for your dropshipping store that get clicks:
Tell Them Just Enough – There's a sweet spot. Hint at what's inside the email, but don't overdo it. Too many words dilute your message and will get cut off in the preview. One study suggests that 6-10 words are good.
Use Personalization – Call out their name. Tell them they're a valued customer. Give them exclusive access, sneak peeks, and special privileges.
Include Numbers – Lists, percentages, and other statistics can catch someone's eye, i.e. top 5 ideas, earn 10X the rewards, save over 50%, etc.
Create Urgency or FOMO – Time-sensitive offers, events, and reminders can motivate clicks, just don't overdo it.
Funny or Quirky – If your brand's voice tends to be on the lighter side, humor can make people want to read more.
Build Curiosity – Open-ended or cliffhanger subject lines can leave your reader wanting to know more… and they'll click through to find out.
Include An Emoticon – Believe it or not, but this totally works! It gives your email subject a fun, dynamic vibe that conveys lots of information in a visual way.
Sometimes the best way to come up with creative subject lines is to look at what worked for other email marketers. Here's some email subject line inspiration to get you started:
3. Build An Engaging Email Design
Email subscribers often scan information and trash emails that don't offer them value or appear too cluttered to read. That's why having a great email design is so important! It helps get more engagement from your recipients.
Good email design is attention-grabbing, easy to scan, aesthetically pleasing, and on-brand.
When designing the email marketing template for your dropshipping brand, keep the following dos and don'ts in mind.
I) Email Design Dos:
Incorporate the same colors and fonts that you use in your other branding and marketing materials.
Use the layout to enhance your email's user experience. This means leave enough white space and strategically place your words and images so it's organized, uncluttered, easy to read and navigate.
Be sure the design is responsive. It should automatically change format to fit the screen it's being viewed on, whether that's a desktop, laptop, or mobile device.
Create a visual hierarchy, like headings and subheadings. Start with an attention-grabbing headline, follow with supporting information, and always end with a CTA (more on this below).
Include eye-catching visuals that add value to your message.
Format and resize images so they are clear (not distorted) and fit the space.
II) Email Design Don'ts:
Writing big blocks of text, you want to make it skimmable.
Overwhelming viewers with too many colors or fonts. Stick to two or three that match your brand's style guide.
Making your email template too wide, it will be hard to read. Keep the width to about 600 pixels.
Including visuals just because you think you "have to". Clean and simple is generally better email design.
Using big media files. It takes longer to load, so you might lose your customer's attention. Plus ISPs may send you to spam if your file is too big.
Check out this free bundle of 150 Responsive eCommerce Email Templates for some design ideas you can start using today.
Plus, many of the fundamentals of good design for your eCommerce or Shopify store will also apply for your emails.
RELATED ARTICLES:
4. Write Compelling Email Marketing Copy
When presenting your offer to customers, be sure it's enticing enough to make them want to click over to your dropshipping store and see more. If it's not, then don't bother sending an email and wasting your customers' time.
Exclusive discounts, first looks at new products, or a teaser about a new blog post can all be compelling to customers.
When your email subscribers open your message, they should immediately know it was sent by you. Meaning every single email you send should be branded.
Use a tone and voice that aligns with your brand's style guide. And talk to your audience about topics that you know they are interested in. Stick to your dropshipping niche!
When drafting your email copy, keep it short and sweet. Make sure every word is necessary, and supports your main topic. Anything else should be edited out.
Write clearly and conversationally, talk to your customers like they are friends. That's an important part of relationship building. Use active language that's helpful, descriptive, and actionable. Then be sure to link anything that's applicable back to your website or landing page.
Avoid using technical words and jargon. Marketing emails should be written as simply as possible, so your customers will have no problem understanding your message.
Also, don't focus too much on the features of your product (boring). Instead, show your audience how the product will solve a problem or enrich their life. Try to evoke an emotional response in your readers.
Logic is a factor in making purchasing decisions, but ultimately it's feelings that prompt shoppers to buy.
5. Make It Shareable
Add social sharing buttons or an 'Email To Friend' link on all of your emails. Customers might want to share your offer with family and friends.
Adding these types of buttons makes it easier for customers to share, while helping increase your brand's exposure. It can also help grow your customer base if new people like what they see and end up subscribing to your list.
6. Include A Clear Call-To-Action
A call-to-action (CTA) is what you want a customer to do after reading your email. Basically, it's the reason you're sending out an email in the first place.
A CTA could be asking customers to use a discount code, buy a new product, read your latest blog post, write a product review, etc. The CTA is usually displayed as a button that leads the reader to a webpage where they can complete the action.
One of the best email marketing call-to-action tips is to focus on just a single CTA in each email you send. By giving one clear instruction, readers are less distracted which leads to more action.
Make your CTA short and simple. If your dropshipping store focuses on selling handbags "Shop Bags" can be a very effective CTA button. Be direct, and tell customers exactly what it is you want them to do.
Check out this list of 39 effective CTA Examples from HubSpot if you need a little inspiration to help get you started.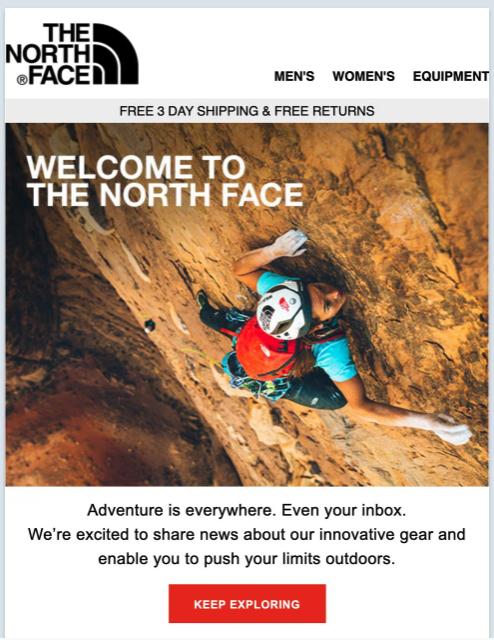 Automated Dropshipping Email Marketing Campaigns
Once you've chosen an email service and started building your subscriber list, that's when the real fun begins. It's time to start actually emailing your customers.
Let them know when you've added new products, have a sale, or share content they'd love. It's easier to retain existing customers by email than to try to get new sign-ups to buy.
Don't be the business owner who has an active subscriber list and never gets around to sending any emails. You're wasting one of the most valuable marketing resources you have!
With automated email campaigns, once someone shows interest in your dropshipping brand, that's when the real marketing happens. You can create a series of emails that are automatically sent after certain triggers are activated.
A good example of a trigger is when a customer adds a product to their shopping cart, but doesn't complete their purchase. By using different triggers, based on what phase of the customer journey a person is in, you can laser-focus your marketing message to turn that shopper into a buyer.
We'll go over some of the most effective automated email marketing campaigns you can deploy to keep your dropshipping subscribers engaged with your brand. These include:
1. Welcome Emails
The welcome email series is vital. It's the first step towards building a long-term relationship with your customers.
This is where you'll introduce yourself and start building trust with your subscribers. By building trust, you're setting yourself up to turn these leads into buyers and return customers.
If someone becomes a new lead on your website, they could have come from a number of sources including:
Making a first purchase.
Opting in to receive your newsletter.
Providing an email to receive a coupon, promotion, or other lead magnet.
And many more!
You might be tempted to set up a single welcome email and be done with it. But most marketing experts will tell you a welcome series gets better results. Don't overwhelm new customers with too much information right off the bat, it might turn them off.
Instead, send a series of short messages that builds a story and let customers slowly get to know you without too much pressure. An effective welcome series might have these four emails:
Introduction Email: Send 1–3 hours after initial trigger. Showcase your brand and what you're about. Share a little of your story, be personable.
Social Discovery: 3-5 days after trigger. Build on your intro email and show customers how to connect with your brand online; be it social media, your blog, or other channels.
Product Discovery: 2 weeks after trigger. Shift the message from your brand story to your top product offerings. Highlight benefits.
Incentive Email: 3-4 weeks after trigger. Send a discount or other incentive to encourage a second purchase if they haven't made one yet.
Need a little inspiration? Here's 12 Unique Welcome Email Examples That Get It Right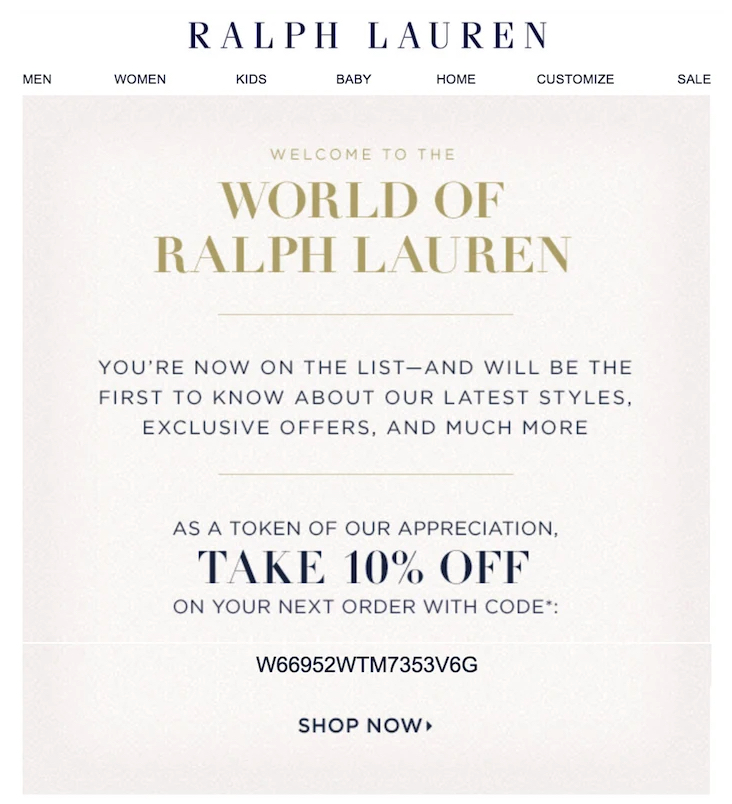 2. Abandoned Cart Emails
When someone puts an item in their shopping cart, but doesn't complete their purchase, they're considered an 'abandoned cart' lead. This email campaign has the potential to be your biggest money maker!
Why? Because the recipients have already shown buying intentions. They added an item to their cart, and you know exactly what they want. You just have to close the sale.
There are many reasons a potential customer might abandon their cart. But whatever the reason, your job now is to gently and carefully encourage them to complete the transaction.
An abandoned cart email campaign can be anywhere from 3-6 follow-up emails sent over a 7-10 day period.
And don't just email people the same thing multiple times! That's a huge no-no. Instead, try progressively offering some of the following:
Highlight key benefits of the product.
Offer a discount. 
Share product ratings and/or testimonials.
Ask people for feedback.
Attempt to have them re-engage with your website or social content.
Your email service provider might include cart abandonment emails as part of their campaign offerings. You will likely need to place some kind of tracking pixel on your website first, so check to see what is required.
Large eCommerce platforms like Shopify and WooCommerce offer cart abandonment email marketing plugins for dropshipping, some of which are free. These apps are easy to install and integrate seamlessly with your online store. For newbies, this can be a great way to get up and running quickly.
Free abandoned cart plugins and apps worth checking out: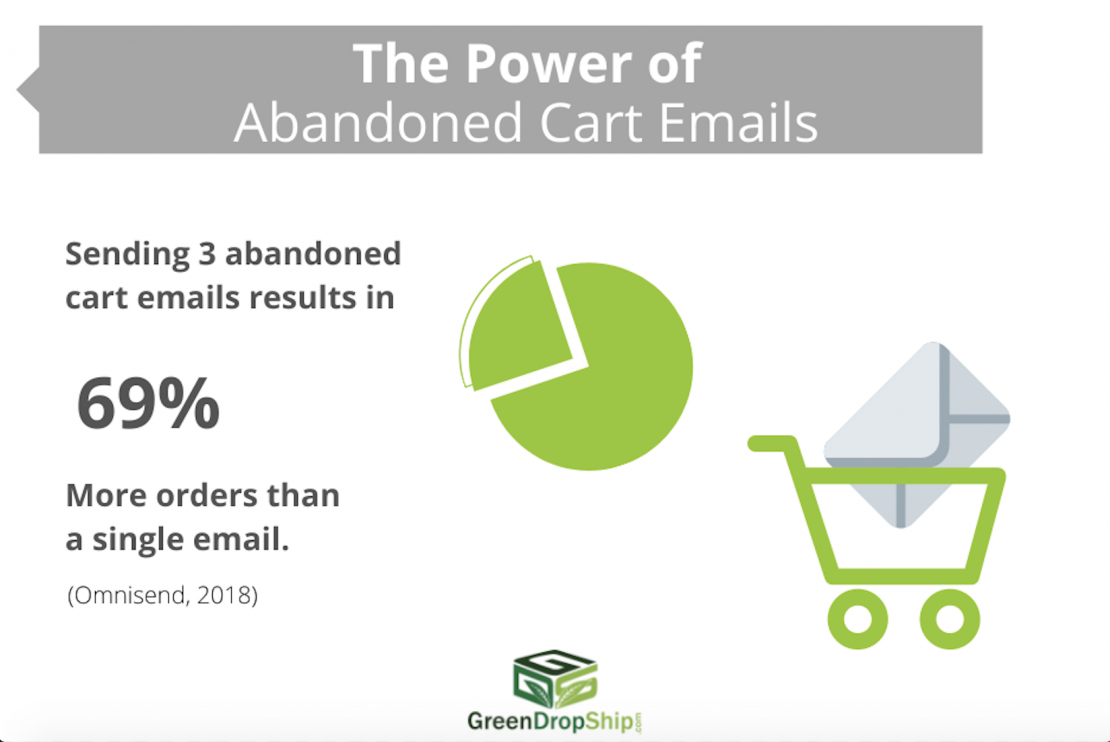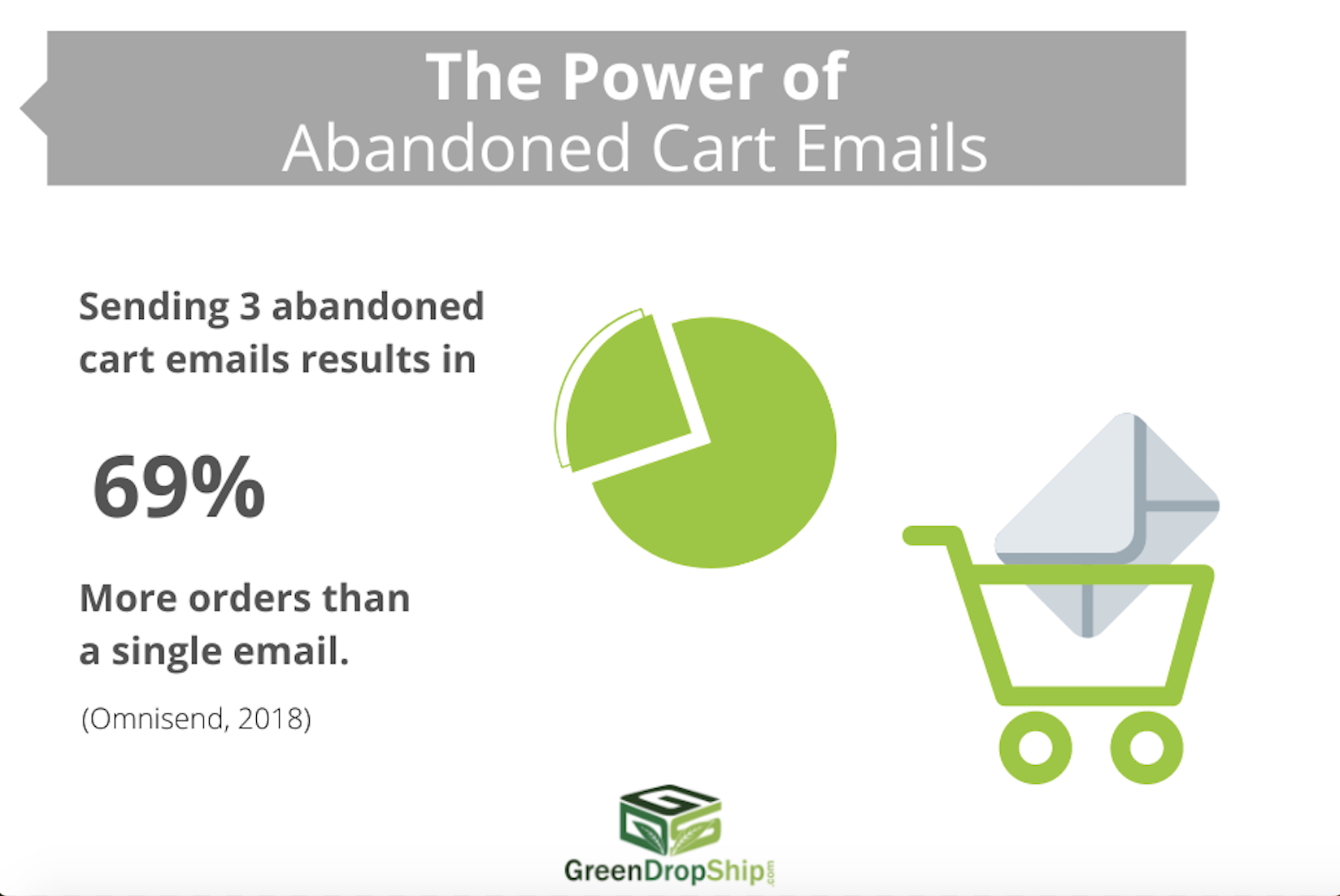 3. Post-Purchase Transactional Emails
One of the most frequently overlooked areas of eCommerce marketing are transactional emails. These are auto-generated post purchase order confirmations.
These types of email have open rates of about 70% and click through rates of 17%. Which is much higher than the 15% and 3% average for bulk email marketing campaigns. Don't waste this opportunity!
Since customers are more likely to open transactional emails, you want the messaging to strengthen your relationship and build loyalty for your dropshipping brand.
Another purpose of the post-purchase email campaign is to increase the lifetime value of your customers. What is 'Lifetime Value'? This means how much money a customer is worth over an extended period of time.
This can take many forms including upselling, cross-sells, testimonials and referrals. During the middle of the post-purchase campaign, you will want to offer things such as discount codes, complementary products, referral codes for friends, and other options that benefit the customer.
Here's an example of a post-purchase email marketing series for dropshipping that lasts four weeks and includes four separate emails:
Purchase Confirmation. Sent immediately after purchase. This is a standard transactional email to confirm details of their order. Adding a discount to the receipt email can encourage more sales, so consider this too.
Product Reviews. 1-2 weeks. Send this after your customer has had enough time to use the product they bought. Direct them to a dedicated web page where they can enter their review.
Cross-Sell. 2-3 weeks. Send 1–3 personalized product recommendations based on their purchase.
Promotional Offer. 3-4 weeks. Offer another discount or special offer, such as a buy-one-get-one deal or a discount code for referring a friend.
We'll go into more detail of each of the four (4) types of transactional email below.
I) Purchase Confirmation:
Like the name suggests, you'll send this email after a purchase happens. The subject line of these emails is typically straightforward like "Purchase Confirmation" or "Review Your Order".
The body of the email gives order details, such as:
Confirmation or order number
Date purchased
What exactly was purchased
Cost of items and total paid
Payment method
If there's a delivery, a note about expected arrival
Shipment tracking number, if applicable
You can also include a little bit of marketing here, such as a discount code for future purchases or links to follow your brand on social media.
II) Product Review Emails:
The goal of this email is to capture customer reviews and testimonials. It's no secret that having great reviews from customers on your website can increase conversions.
And there's no better time to ask a customer to give a review than within the first few weeks after they make a purchase. This way the product is still fresh in their mind.
Again, try looking at your eCommerce platform to see if they have a plug-and-play customer review solution. Both Shopify and WooCommerce offer apps and plugins that make the process of soliciting customer reviews easy.
III) Upselling and Cross-Selling Emails:
These are follow-up marketing emails you send customers after they purchase products from your dropshipping store. The difference here is that these emails aim to sell products related to the ones your customers already bought.
You can do this in three (3) ways:
Product Cross-Sell: Suggest similar products to what your customer originally purchased. So if your customer bought hiking boots, suggest some hiking socks, a backpack, and hiking poles. "You might also like", "related items", or "customers also love" are all examples of cross-selling copy.
Category Cross-Sell: Here you promote categories related to the product your customers purchased. So if we go back to the hiking boots example, you could suggest looking at tents or freeze dried backpacking food.
Upsell: Offer customers a newer, better, or more luxurious product related to the one they recently bought. So if they bought hiking boots, maybe let them know that same brand makes a pair of high-end waterproof boots with ergonomic soles they might like to try.
IV) Promotional Emails:
Does your brand supplier have a sale going on? Are you offering a discount code or special product bundling offer? Spread the word to your customers!
Here are a few different ways you can use promotional emails in your campaigns:
Introduce new brands and products.
Announce sales.
Offer subscriber-exclusive discounts.
Share holiday and seasonal promotions.
Give incentives; like a bonus gift, free shipping, or discount for referring a friend.
Offer unique specially-priced product bundles.
These promotions can be part of your normal transactional campaign, or they can be an event-based email sequence that's triggered by a certain date (such as a holiday, birthday, etc.)
4. Re-Engagement Emails
Also called customer loyalty or win-back email marketing campaigns, these emails are sent to people who haven't visited your dropshipping store in a while. Think of it as an opportunity to gently remind folks of all the cool products you offer.
A re-engagement email series is designed to spark a renewed interest in your brand. Over time customers may get so used to seeing the same old messages they stop clicking. A compelling re-engagement email flow can help regain their attention.
The best re-engagement emails offer some kind of incentive to get customers to come back. You can offer a special "welcome back" discount that triggers a follow-up message genuinely thanking shoppers for returning if they buy.
You can also set up replenishment emails. If you know the general lifespan of a popular product, you can email customers and remind them to restock from your online store.
Messages like "Running low on candles?" or "It's time to restock your baking supplies" are very targeted, which leads to more clicks.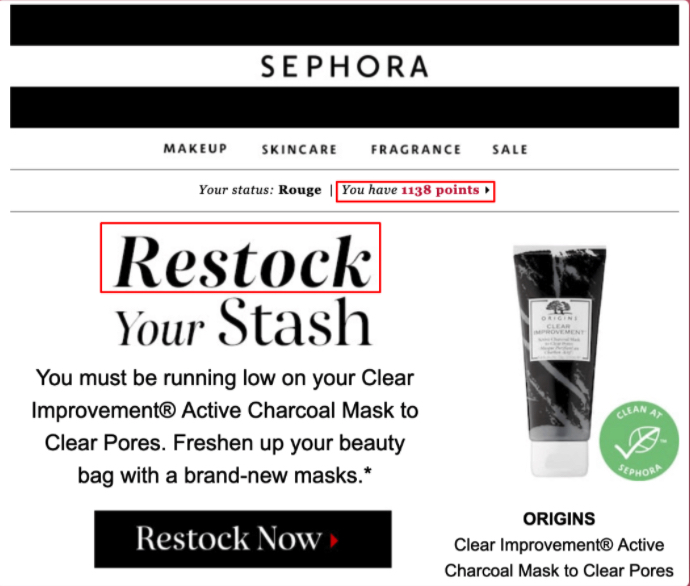 If a customer still hasn't engaged with your brand, you might consider sending a housekeeping email asking if they want to unsubscribe. Set a date and let recipients know they'll be removed from your subscriber list if they don't take a specified action within that time frame.
This is a great opportunity to remind customers of the great products and content you offer, or any discount you previously shared. Then if you don't hear back, you can remove them as part of your ongoing list clean-up efforts.
Top Email Marketing Agencies For Shopify Dropshipping & eCommerce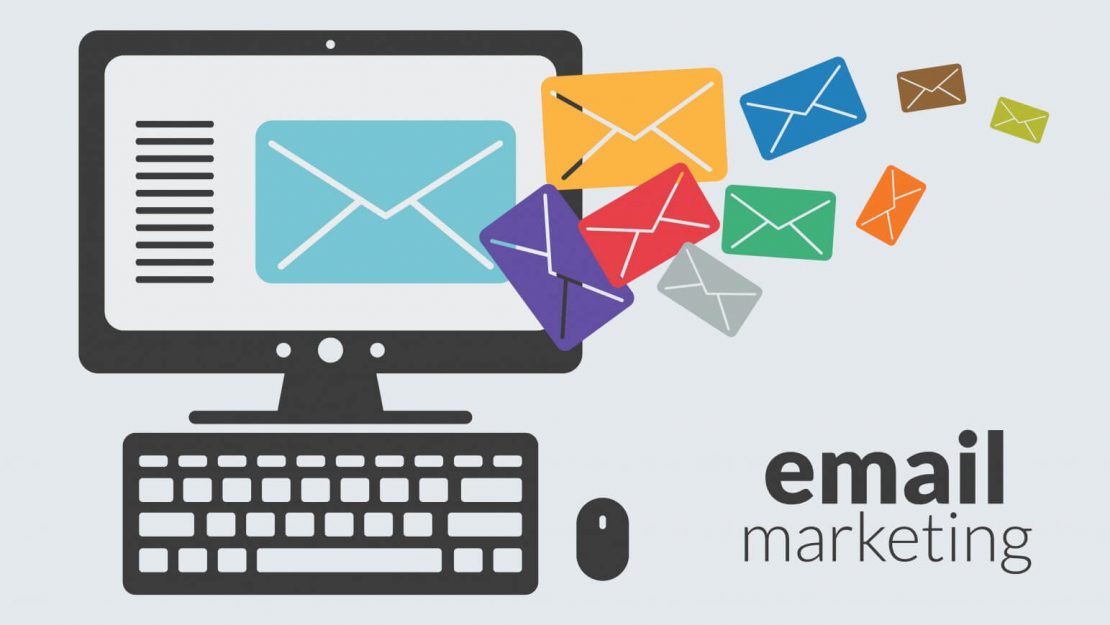 As you can see, implementing email marketing is a pretty complex process. Although it's much cheaper than other marketing channels, there are still lots of moving parts to consider.
Additionally, it's fairly time- and labor-intensive. For instance, you'll have to spend a considerable amount of time crafting the emails and striking the right tone – it's not always the easiest job in the world.
That's where email marketing agencies come in! You can outsource some of this work to an outside firm. Of course, this will increase your costs but it will save you a considerable amount of time.
So, without further ado, let's take a look at some of the top email marketing agencies that you can use for Shopify dropshipping and/or general eCommerce:
This agency offers all kinds of valuable services for dropshipping merchants. In addition to email marketing, they also offer:
Search engine optimization (SEO) services
Webflow agency
Web design & development
Unlimited subscription
Pay-per-click (PPC) marketing
Facebook Ads & Google Ads
Lead generation
They also have a blog that's got tons of useful eCommerce tips, including breakdowns of highly effective email marketing strategies.
Don't get hung up on the goofy name – this is an absolute giant in the realm of email marketing! In fact, they're one of the most popular email marketing services on the entire eCommerce market.
Plus, they're not only an email marketing agency – they're also an email marketing platform. That means that you can take advantage of their consulting services or design your own email campaigns while using their software.
MailChimp offers both free and premium plans. These include all kinds of different features that will suit just about any size of online store or business.
Additionally, their automation tools are super powerful! They make it easier than ever to create and manage high-performing, effective, and efficient email campaigns that will help you connect with customers.
They're also renowned for having top-notch customer service. This can definitely come in handy, since an email campaign is not always easy to implement and you may need help troubleshooting issues.
Finally, MailChimp has the easiest integration with Shopify. So, if you're dropshipping on Shopify, this should definitely be a top contender for your email marketing agency.
This email marketing agency certainly has a fancy name! However, in all seriousness, they have a great reputation in developing email and SMS campaigns to help Shopify sellers and eCommerce merchants connect with consumers.
If your objective is to develop more intimate ties with consumers, then Beauchamp, Sullivan & Co. should probably be your first choice. They're a bit more of a boutique firm that is great at fostering personalized relationships with consumers.
They do this via well-developed marketing channels that can build long-term connections. These are critical in upping your conversions since the longer you connect with a consumer, the more likely you are to eventually get that coveted conversion!
That being said, they specialize in working with Shopify stores that sell:
Food & Beverages
Vitamins & Supplements
Fashion & Apparel
Jewelry
Beauty & Personal Care
If you'd like, you can browse their amazing collection of designs.
To learn more about this agency and how they function, you can also take a look at its case studies.
Wavebreak is another stellar email marketing agency for Shopify dropshipping and eCommerce.
This agency helps high-growth direct-to-consumer (DTC) and eCommerce brands maximize their email and SMS campaigns. From the beginning of this agency, it has designed super creative and effective email and SMS campaigns for the strongest DTC businesses.
That being said, their comprehensive list of priorities includes:
Effective and wide-reaching strategy
Positive consumer experience
Ultra-granular user segmentation
High levels of customization
Campaigns that feel highly personal
Emphasis on creativity and problem-solving
Detailed reporting and user data
This list of priorities, when combined, adds up to what the agency calls The Wavebreak Method. In essence, this is a comprehensive email marketing strategy that gets the job done!
If you want to learn more about the agency and how it works, check out this page here.
GetResponse is another email marketing agency for Shopify Dropshipping and eCommerce.
Like many of the other options listed, they offer both free and premium plans. This means that merchants at just about any level can find a plan that works for what they need.
That being said, this has become one of the most popular email marketing agencies and platforms in the eCommerce market. And it's easy to see why: they have an interface that's really user-friendly but still has all the complex controls for managing a fully automated email campaign.
It also gives you the unparalleled ability to fully customize and personalize these campaigns. Remember, consumers don't like email campaigns that feel generic and boilerplate – they want to feel like you're communicating with them directly.
Additionally, their customer support is also superior if you need help troubleshooting any issues and/or using the features.
Finally, this agency doesn't just provide full email automation for Shopify dropshipping – it also gives you the ability to create effective marketing funnels that can also be fully automated.
In other words, it makes it easier than ever to make your Shopify dropshipping store a consistent and profitable source of passive income.
This is another great email marketing agency for Shopify dropshipping and eCommerce businesses.
They're very well-known in the eCommerce world for their lightning-quick email marketing response. Additionally, they have a pricing structure in which they give you a custom quote, depending on what services you need to use.
Their comprehensive list of services include:
Customizable coding
Personalized design
Email template creation
360º email marketing monitoring
Email strategy & audit
Email campaign management
Marketing automation
ESP vendor evaluation & migration
Email deliverability
Finally, they're also highly regarded as Salesforce Marketing Experts and Klaviyo Marketing Experts.
Honorable Mentions
Although those are our top six (6) choices, there are many other email marketing agencies that can do a lot of great work for Shopify dropshipping and/or general eCommerce.
That being said, here's our list of honorable mentions:
What Are The Main Takeaways For Email Marketing?
Email marketing specializes in engaging with customers to build long-term relationships. As a dropshipping business, this is especially important because you can't stand out from the competition based on the product alone.
It's your branding, content, and user experience (UX) that will keep customers coming back for more. And all three of these can be showcased through a well-crafted email campaign.
An eCommerce business with loyal email subscribers can also build a stronger internet presence. It can improve your web traffic, search engine rankings, and social media following.
Plus engaged customers are more likely to write glowing product reviews and to refer your dropshipping store to friends. Email marketing can be an all-around win-win for your eCommerce brand!
Choose GreenDropShip As Your Shopify Dropshipping Supplier
So we've discussed why email marketing is so incredibly vital for dropshipping and eCommerce. Now let's just quickly talk about what kind of supplier you'll need to get.
Luckily for you, GreenDropShip is the perfect dropshipping supplier for your Shopify store!
We've also released a Shopify dropshipping app to make it super easy to automate your online store and import products. No more bloated spreadsheets! All you need is a few clicks!
But, if you'd rather not use our nifty Shopify app, our product feeds still offer full integration with your Amazon, Shopify, or WooCommerce store.
We also offer both dropshipping and bulk-buying. This gives you multiple retail models to choose from!
Finally, we offer all kinds of amazing products in niches and categories like:
All our products are premium and come from both well-known and emerging brands. This gives you some options when choosing what to dropship on Shopify.
Become a dropshipping member and we'll store, pack, and ship your orders to your customers!
Join GreenDropShip Today And Start Making Sales!