Coronavirus: What You Need to Sell Now
The spread of coronavirus (COVID-19) is causing authorities to declare mandatory stay-at-home orders or quarantines for most citizens. As a result, online retail is exploding right now since consumers are ordering everything they can from the internet. This ranges from their groceries to cleaning supplies to supplements to boost immunity. In fact, demand is so great right now that Amazon has actually hired 100,000 new employees to keep up with orders.
If you're an online reseller, then you can help meet this demand for essential items. Many of the online retail giants are experiencing huge delays in shipping and delivery times, meaning that many consumers will likely turn to smaller e-commerce stores. You just have to make sure that you work with the right supplier that is offering the items that online shoppers are looking for. Plus, brick-and-mortar grocery stores across the country are totally sold out of certain products, so having a well-stocked online store can help you grow sales.
Build a Dropshipping Store
Because of stay-at-home orders, quarantines, and social distancing, people are ordering online more than ever. As a result, savvy online resellers have a great opportunity to meet this growing demand with a dropshipping store.
Dropshipping is an e-commerce business model in which the online retailer doesn't keep any stock.  Instead, the storing, packing, and shipping of the items are handled by your dropshipping supplier. Here are some of the benefits of a dropshipping store:
Startup and operating costs are low.
Risk for the online retailer is minimal.
It's easy to upload new and essential products to your online store.
As you may imagine, this makes the business model particularly well suited to the current pandemic.
Additionally, consumers are looking for ways to get most of their essential items delivered. That way they can avoid the hassle of going to overcrowded or germ-filled grocery stores and shops. They can also avoid having to overspend on constantly ordering out or getting deliveries from restaurants.
But there are some challenges to running an online store in these times:
Delivery times are being delayed due to various protocols that have to be followed. Get an accurate assessment of the shipping timeframe by communicating with your supplier.
You may also face increased delivery costs, but this can be offset by the dramatic increase in orders.
If your dropshipping store offers non-essential items, now would be a good time to pivot and focus on essential items. This means that you'll have to choose a dropshipping supplier with these valuable products.
Social media has spread a lot of misinformation about COVID-19, so it's important to stay calm and listen to health experts.
What Strategy Should You Take During the Coronavirus Pandemic?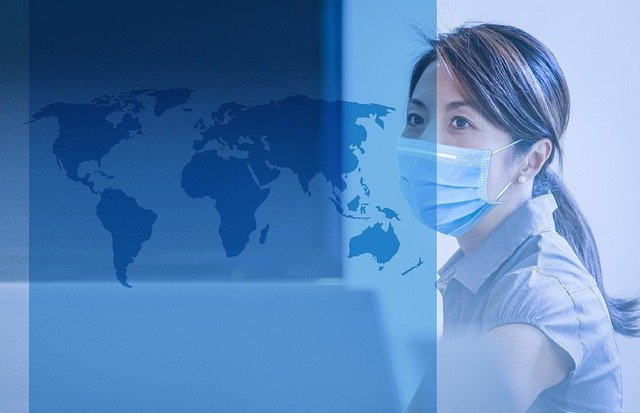 If you want your dropshipping store to thrive during this COVID-19 outbreak, then be sure to follow these simple guidelines:
Carefully select your products – Now is not the time to be trying new products – it's best to stick with what people need. Consumers are much less likely to order non-essential items, especially considering that they may not have the financial means to do so. Stick with the important options: groceries, cleaning supplies, and vitamins and supplements to help boost immunity.
Choose the right supplier – You need a dropshipping supplier with accurate inventory tracking and management. For example, they should offer you product the latest product feeds so you can track what's available. If you can't give online shoppers accurate info on what you have in stock, they won't be likely to shop with you.
Ship your items out quickly and efficiently – Most online shoppers are purchasing essential items right now. That's the keyword: "essential". This means that people need these items as soon as possible. You need to make sure that your supplier can handle the demands of packing and shipping this large volume of products. Plus, a lot of consumers are ordering groceries online, so make sure your supplier can handle the logistics of packing and shipping perishables.
Consider your pricing – There are a lot of independent online retailers who are price gouging during the COVID-19 outbreak. They're taking advantage of consumers because demand is so high and supplies are limited. In fact, it's such a serious situation that Amazon is currently cracking down on these sellers and may even pursue legal punishment. This response has not been entirely successful as there are still a lot of essential products that are overpriced, so be sure to keep your prices reasonable.
Essential Items You Need to Sell Now
Even during this period of isolation and social distancing, people still want natural and organic products. Don't forget that there are a lot of consumers who are committed to choosing organic products. This won't change even if there's a worldwide pandemic, so offering these premium items is a great way to grow your sales.
Additionally, consumers are going to want domestically produced products. Luckily for you, GreenDropShip offers over 20,000 natural and organic products that are made in the USA. These are exactly the products that are flying off shelves right now.
Start selling these essential products online with GreenDropShip as your supplier:
1) Citra Solv: Multi-Purpose Spray Cleaner
This is a natural multi-purpose cleaner that can handle pretty much any household task. It's ideally suited for:
Stainless steel
Wood
Porcelain
Aluminum
Household surfaces
Grease
As with all other Citra Solv products, this spray cleaner is manufactured in the USA entirely from natural, biodegradable, and renewable resources.
It's also a bestseller on retail sites like Amazon, Eartheasy, Zoro, Michaels Stores, and VitaDigest with an average score of 4.5 stars. Its price on Amazon is currently inflated, so it would be an excellent addition to your e-commerce store.
2) Bio Kleen: Concentrated All-Purpose Cleaner
This cleaning concentrate uses citrus and grapefruit seed extracts to clean and degrease in and around your home. It's harnessing the power of nature to help you keep a healthy and clean household. It doesn't leave any harsh residue or toxic fumes. Just add water and start cleaning!
Plus, it's:
Super concentrated, just one ounce per gallon of water.
Full of grapefruit seed and orange essence cleaning power.
Great for any cleaning and degreasing job in and around the house.
Made without toxic ingredients or artificial fragrance and colors.
Made in the USA.
With an average rating of nearly 4.8 stars, it's a bestseller on sites like VitaCost, iHerb, Walmart, and Amazon. However, it's out of stock on some of these online stores, so it'd be great to jump at the chance to sell it!
3) Better Life: What-Ever! Natural All-Purpose Cleaner
This natural all-purpose cleaner is effective and works great on toilets, countertops, appliances, floors, walls, baseboards, showers, car interiors, and even toys. This is because it's free of toxic ingredients and is totally people and pet safe! It's all plant-derived and there's no rinsing and no residue.
Plus, it's soothing because it's naturally scented using essential oils of Clary Sage and lemons.
This popular product is also:
Free of skin or lung irritants.
High above US and European biodegradability standards.
Gluten-free and hypoallergenic.
Cruelty-free (not tested on animals).
Safe for river and marine life.
Made in the USA.
With an average rating of 4.9, it's a bestseller on Walgreens, CleanHappens, Amazon, Walmart, VitaCost, Mighty Nest, Influenster, and Ralph's.
4) Vive Organic: Immunity Boost
This is a powerful and healthy blend of roots, fruits, and flowers. It keeps the immune system strong and in fighting condition. Even if your immune system is weakened from travel, work-induced stress, or cold weather, these ingredients work together to fight for you!
The high concentration of ginger and turmeric root help boost immunity. The black pepper aids the absorption of the powerful curcumin compound found in turmeric root. The echinacea is cold-pressured to ensure that the healthy properties are delivered in the purest and most efficient form possible. Finally, the pineapple and ginger unite in harmony to create a delicious flavor with a little bite.
This product is:
Cold-pressured
Non-GMO
Organic
Vegan
99% juice
It has an average rating of 5 stars and it's a bestseller on Amazon, Walmart, Target, Safeway, and Ralph's. Immunity shots are selling out in brick-and-mortar grocery stores and many of the online retail sites are sold out as well! GreenDropShip still has these in stock, so be sure you add them to your store today.
5) Suja: Immunity Wellness Shot
Consumers are turning to all kinds of immunity-boosting foods to help them stay safe and healthy. GreenDropShip also offers this organic immunity booster with delicious and healing ingredients that include:
Coconut water
Pineapple
Ginger root
Turmeric root
Orange
Lime
Camu Camu
Echinacea
Probiotics
Black pepper
This is a USDA-certified organic product that is also vegan. It's used for daily immunity wellness and can also help with digestion and stomach issues because of the probiotics.
It has an average rating of 5 stars and is a bestseller on Amazon, Target, Walmart, and Safeway. It's totally sold out on Amazon and Target and is only available for store pick up at Walmart and Safeway.
6) Tiesta Tea: Immunity Rooibos Tea
Consumers are looking for any way to boost their immunity. Tiesta Tea offers this special product with tangy cranberries and hibiscus flowers. This powerful formula with fiery-red rooibos tea tastes great and ignites your immune system.
It's organic, artificial flavors-free, and caffeine-free. Plus, it has:
Hibiscus
Elderberries
Currants
Rooibos Tea
Sweet blackberry leaves
Candied cranberries
Rosehips
Rose petals
With an average rating of 4.6 stars, it's a popular choice on various retail sites including Amazon, Walmart, The Vitamin Shoppe, and Lucky Vitamin.
7) Navitas: Daily Superfood Immunity Boost
Navitas is a popular company that offers natural and organic supplements to supercharge consumers' nutritional needs. In this Daily Superfood Immunity Boost, powerful antioxidants and enzymes fortify your body's defense systems in one easy-to-use boost.
With this whole-plant solution for your daily needs, Navitas has carefully considered the best ingredients. It's a curated combination of plant-powered whole foods that provides potent vitamins and minerals and nourishes your gut—where 70% of the immune system lives!
Mix with water or add to your favorite smoothie, juice, cereal or yogurt.
This product is:
Plant-derived
USDA Organic
50% of your daily vitamin C intake
Free of added sugars
Vegan
Gluten-free
With an average rating of 4.6 stars, this immunity boost is popular on Amazon, Walmart, Swanson Vitamins, Vitamin Shoppe, and iHerb. It's currently sold out at all those other stores, but GreenDropShip still has some for you to offer your shoppers.
8) Macrolife Naturals: Macro Greens Nutrient-Rich Superfoods

Why are "superfood" and "macronutrients" so important to immunity and staying healthy? Companies like Macrolife Naturals take the time to carefully combine them to come up with products that have nutrition profiles that can supercharge anyone's immune system.
Macro Greens is a totally green and organic superfood that is full of 38 vital and nourishing macronutrients. That means it will give the consumer user all the essential antioxidants, enzymes, vitamins, co-nutrients, amino acids, and minerals that they'll need during their quarantine.  
Filled with prebiotics

More than 5 servings of fruit and vegetables 

Non-GMO

Gluten-free

Dairy-free

100% vegan
 With an average rating of 4.7 stars, it's also a top-rated bestseller on Amazon, Swanson Health Products, VitaCost, Vitamin Shoppe, CVS, iHerb, and LuckyVitamin. However, it's out of stock or in limited quantities at many of these retailers so be sure you stock up right away!
9) Om Organic: Immune Defense Powder
This is a powdered superfood that's been specially designed to supercharge your immune system. This can help your customers stay healthy and safe during the quarantine and stay-at-home orders.
Om Organic has done tremendous research related to enhancing and strengthening immunity with natural, organic, and safe plant-derived products. This superfood uses the immune-boosting properties of the "Turkey Tail" mushroom to achieve this healthy balance. This is one of the most thoroughly researched mushrooms for immunity and wellness.
This product is:
Gluten-free
Non-GMO
USDA certified organic
Vegan
Made in the USA
Made without added sugars
With an average rating of 4.6, this is a popular and bestselling product on Amazon, VitaCost, iHerb, Ralph's, and Swanson Vitamins.
10) Earth's Best: Organic Infant Formula
Babies and infants need their immune systems to be working overtime during the quarantine. Luckily, Earth's Best offers this Organic Infant Formula with Iron. It's produced using organic milk sourced from organic farms. That means that the cows are not loaded up on growth hormones or antibiotics. This is basically a prepackaged formula that is as close to natural breast milk as possible!
This product:
Contains no added corn syrup solids
Filled with iron for red blood cell development
Rich in DHA and ARA, two fatty acids found in breast milk that help support brain
Chock full of prebiotic fiber for a supercharged immune system
Meets all FDA requirements for infant nutrition
With an average rating of 4.8, this is a popular product on Amazon, Target, Rite Aid, CVS, and Walgreens. However, it's out of stock in some of these stores while other online retailers are experiencing huge delays in shipping.
11) Naturade: Sugar-Free Herbal Expectorant
If your immune system is trying to fight off an infection in the lungs, then it's helpful to have something that can loosen the mucus in your lungs. Besides, that's basically your immune system's way of getting the infection out of your body!
Naturade Sugar-Free Herbal Expectorant is an effective remedy that can help make coughs more "productive" but less frequent. It does this with the active ingredient guaifenesin. This comes from the guaiac tree and has been used by Native Americans for years.
In addition to containing the guaifenesin, each serving also has the following beneficial herbs:
Anise seed extract
Licorice root extract
Echinacea extract
Capsicum extract
Cocillana bark
Bee propolis
Coriander extract
Wild cherry
Slippery elm bark
Rose hips extract
Mullein leaf extract
With an average rating of 4.8, this product is a bestseller on Amazon, Swanson Vitamins, iHerb, and Vitacost.
12) EZC Pak: 5-Day Tapered Immune Support Pack
This is an award-winning immunity booster that's all-natural. It was developed by Sarath Malepati, MD, a physician and general surgeon based in California.
This herbal supplement comes in a 5-day pack that's full of the vitamins and minerals you need to keep your immune system at an optimal level. It's sourced from premium quality ingredients and designed to be well-tolerated and totally safe. The EZC Pak contains certified organic Echinacea, Zinc and Vitamin C to boost immunity and help fight off viral infections.
This product is also:
Vegetarian
Gluten-free
Sugar-free
100% natural
Certified organic
It's a bestseller on CVS, Amazon, and Walmart. However, it's sold out on CVS and available only in stores at Walmart. Plus, it's also an Amazon's Choice product with an average of 4.3 stars from Amazon users.
Build your online store with GreenDropShip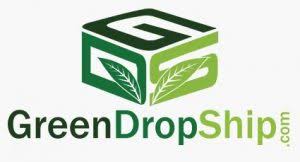 Consumers are looking to online stores to provide them the essentials they need to stay healthy and well during this coronavirus outbreak. This is because most everyone is trying to apply social distancing and staying away from brick-and-mortar grocery stores and shops. However, a lot of the big online retail stores are sold out of essential products, including cleaning supplies and various immunity supplements.
This is where GreenDropShip comes in! We have over 20,000 items made in the USA to choose from, including cleaning products, groceries, and immunity supplements. Become a member and start selling right away.
Additionally, we provide superior packing and shipping to ensure that your customers get their essential items quickly and easily. We follow all the necessary protocols to keep everyone safe and we offer the ability to download our product feed so you can keep track of what's in stock. But hurry: things are selling out left and right!
Sign up now to view our products and start dropshipping today!