How To Find the Best Dropshipping Niches
Finding a niche is one of the most important aspects of setting up your dropshipping store. For an online retailer, choosing a niche means focusing on a segment of the retail market that has less competition and has more potential for profitable sales.
Remember that online retail can be a crowded space as everyone jockeys for consumers' attention and their hard-earned dollars. So let's go over how to find the best dropshipping niches to help your store thrive.
Why Do You Need A Dropshipping Niche?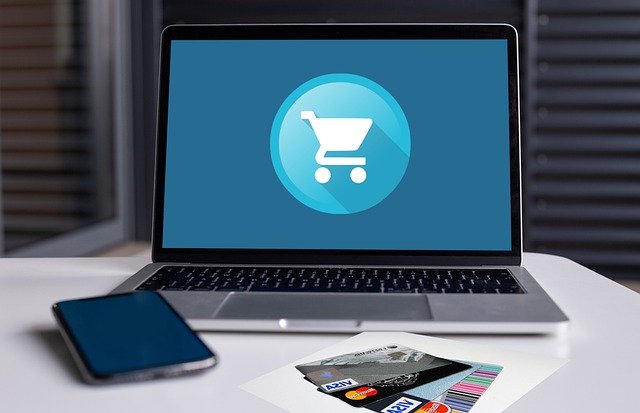 As a new reseller, it is hard to compete with established online stores. That is why choosing a dropshipping niche can help make your store more unique and stand out.
A dropshipping niche allows you to focus on a segment of the market that may have less competition.
Consumers will consider you to be an expert and may be more willing to pay premium prices.
It's an easier and more efficient way to build trust and recognition with potential customers.
Choosing a niche in something you're passionate about will make work more enjoyable and fulfilling for you.
An e-commerce store with a more focused or specialized inventory can be less overwhelming for online shoppers.
Create loyal customers by turning one-time visitors into regular customers.
What Are the Types of Dropshipping Niches?
You can choose a niche based on one of the criteria below:
Product Type – This can range for anything from electronics to clothing to groceries.
Price Point – Some dropshipping stores focus on a budget niche while others focus on a specialty/gourmet niche.
Shopper Demographics – This can include age, gender, income level, and so forth.
Consumer Values/Interests – By keeping track of these, you can capitalize on emerging trends.
How To Start Brainstorming for Niche Ideas
Here are a few tips to come up with a preliminary list of potential niche ideas:
Last five things you bought from an online store.
The hobbies of your friends and family.
List 10 products that you use on a regular basis.
What your friends and family have in their homes.
Identify these things to start brainstorming. Once you do this, then list every potential niche you think of, even if they seem silly.
Additionally, you need to always identify consumer needs. In other words, you should try to solve a problem and always ask yourself if there's a way your store can make your customers' lives easier or improve their shopping experience.
For instance, we know that some consumers have dietary needs. As a result, you could choose a niche like vegan, gluten-free, or both. That way, you can solve a problem for consumers who have dairy allergies or gluten intolerance, or both.
Finally, finding the right provider is crucial. In fact, think of this relationship as a collaboration and your collective efforts will contribute to your store's success. Always remember that a good and reliable dropshipping provider is especially important if the products you will be selling need to be packed or shipped in a specific way. Some providers already specialize in a certain kind of product or niche; for example, a provider that specializes in the general category of organic and natural products such as GreenDropShip will meet a very specific kind of demand in the online marketplace.
How To Find Out If Your Niche Is Profitable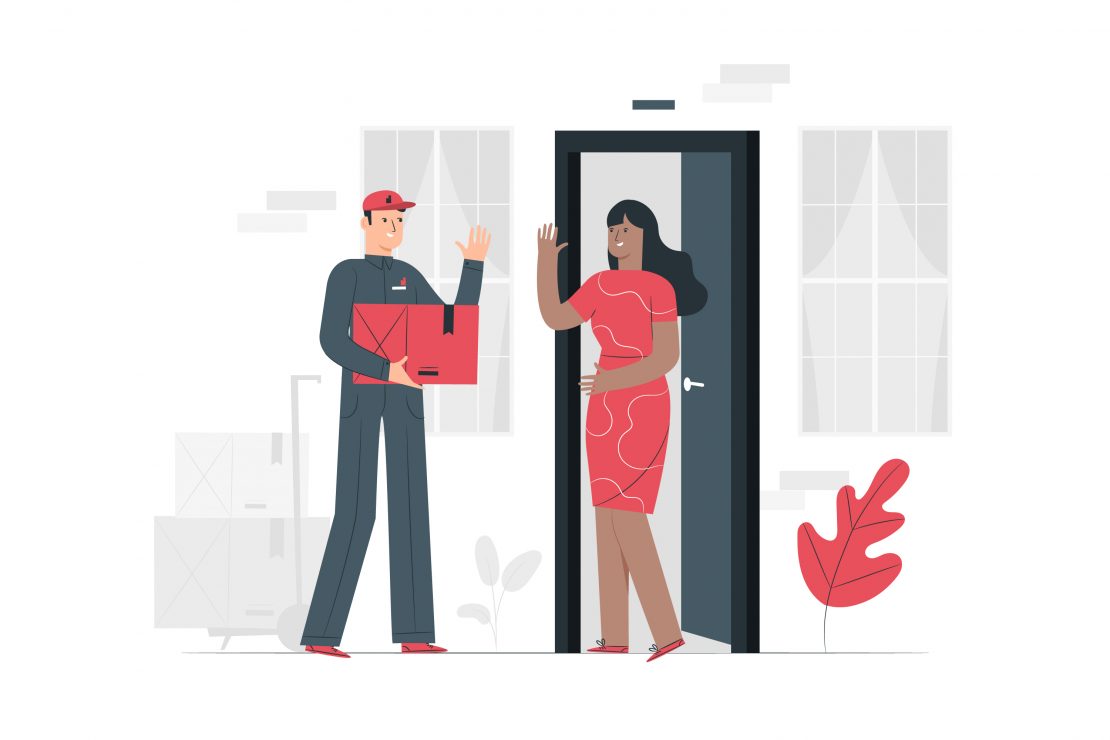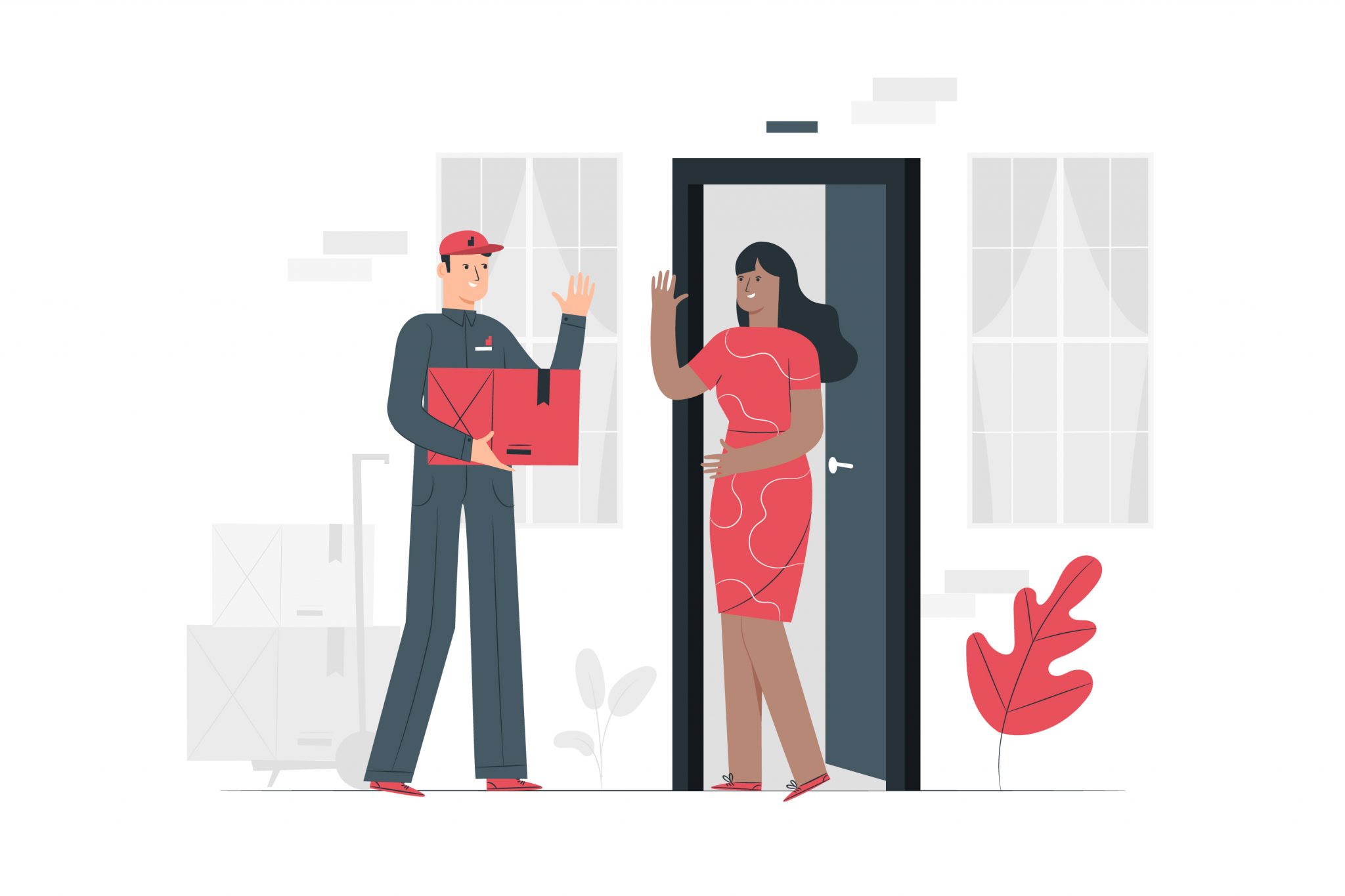 Once you have a list of potential niches, you should then analyze them in the following ways:
Level of competition
Choose a niche with high demand that is not overly saturated. You can start by going to Google and entering the search query "allinurl:niche name" (for example: "allinurl: essential oils"). Google will then generate all the websites that have your keyword in the URL. Don't forget to keep this data when you analyze your niche with AliExpress (see below).
Brand recognition
It's a good idea to choose a dropshipping supplier with widely-known and recognizable brands, especially if your niche is in gourmet, specialty, or premium products. That way you'll be tapping into consumers' preexisting loyalties for their favorite brands. Plus, consumers are willing to pay a premium for brands they know and trust.
Pricing
Setting the right price is also important. You want to make sure that your price is appealing to customers while still allowing you to make a profit after you pay for your overhead and operational costs. As a general rule of thumb, it's best to choose products that you can sell with a profit margin of at least 30%. You can also see our comprehensive guide on how to price products to dropship for more information and tips.
Low return rates
Always try to minimize the amount of returns as this will eat into your profit margins. If possible, steering clear of product niches that have size and style preferences will lower the return rate. Additionally, choosing dropshipping niches with minimal returns – like groceries or home goods – is always a good bet for your online store.
Reliable dropshipping supplier
You have to be certain that your dropshipping provider is reliable and has an extensive inventory for your niche. Plus, make sure that the supplier you choose works with whatever eCommerce platform you decide to use, whether it's Shopify, WooCommerce, or Amazon.
Seasonal trends
It's always a good idea to capitalize on seasonal trends. For instance, lots of people decide to eat healthy after the New Year so January and February are a great time of year to sell vitamins, supplements, and health food. On the other hand, everyone loves to indulge during the holidays, so that's a great time to sell groceries that aren't quite so good for you. Decide if you want your dropshipping niche to be year-round or tied to a specific season.
This is an excellent way to start finding your dropshipping niche. By conducting this kind of cursory analysis, you will effectively ensure that you can be prepared for the specific challenges that may face you on the road ahead. The best niches for dropshipping are always determined by research, research, and more research!
How Can You Compete With The Retail Giants?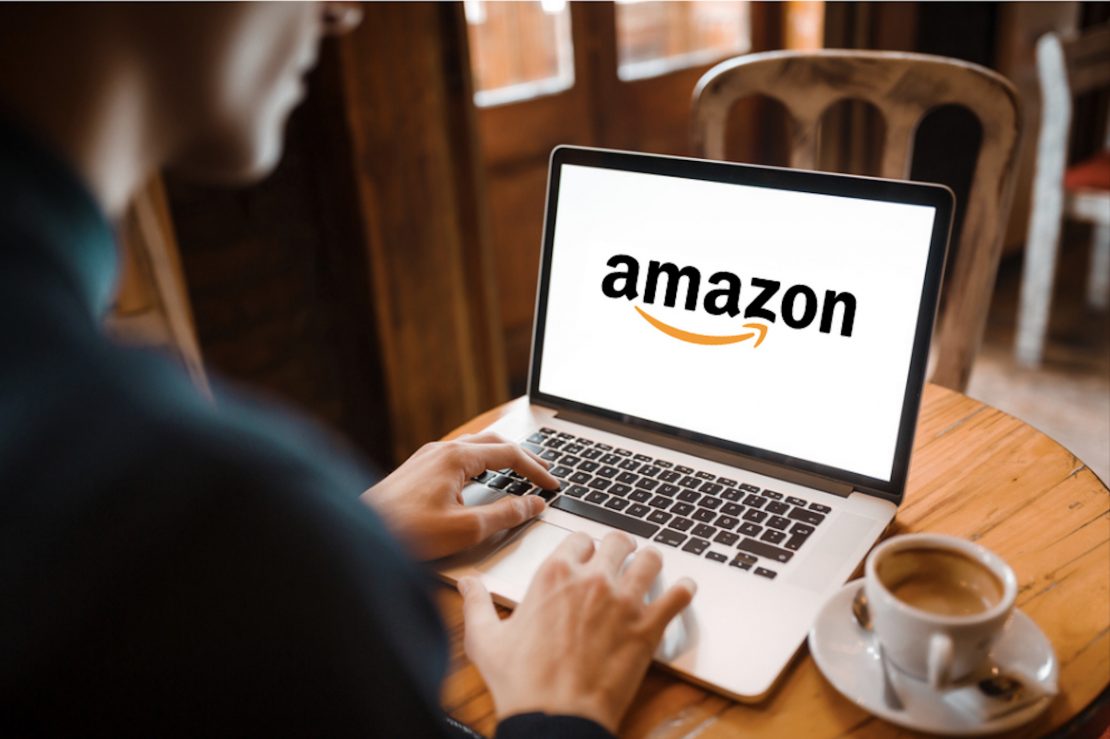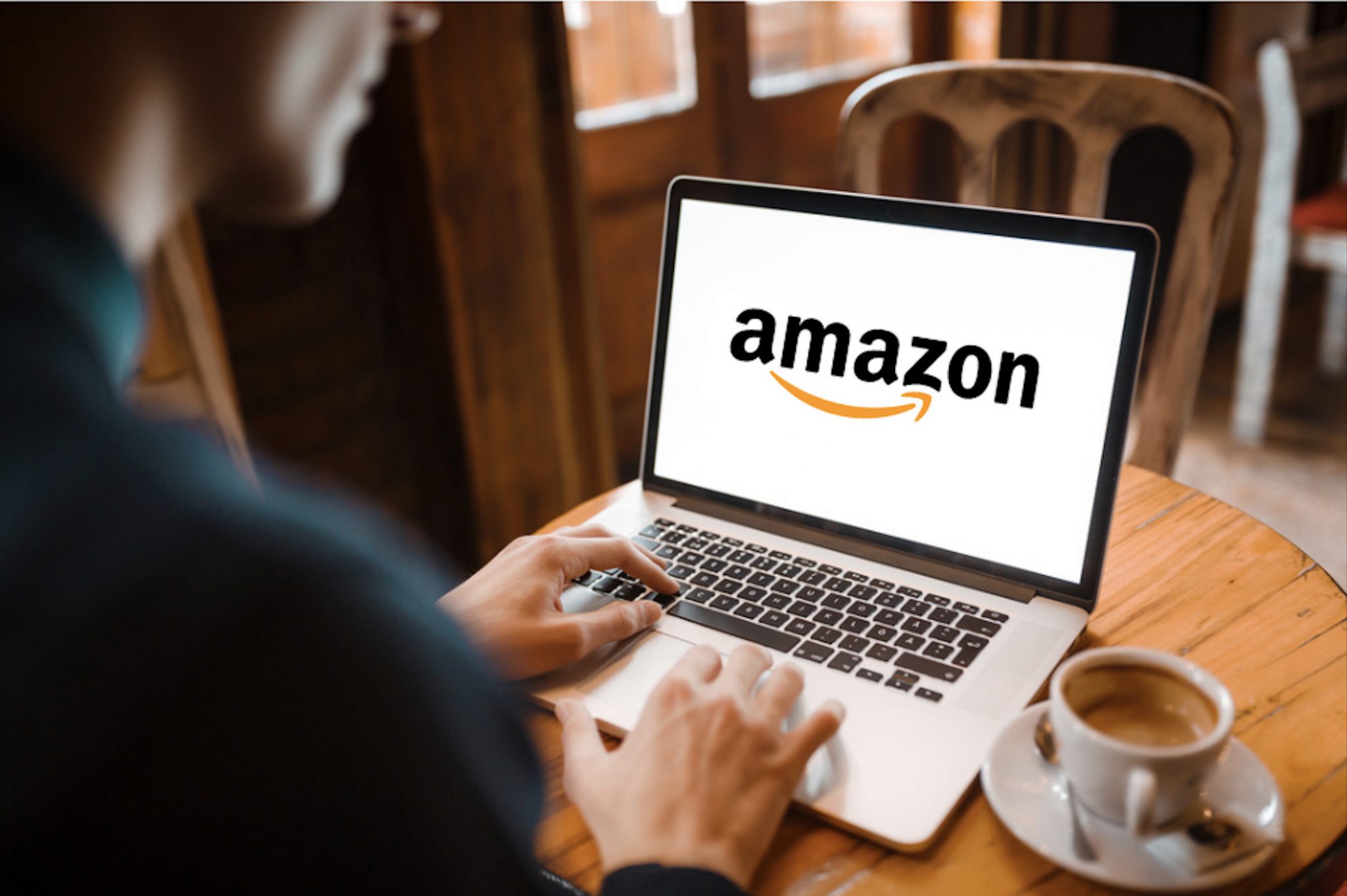 Online retail giants like Amazon.com or Walmart.com have different business models – they emphatically avoid selecting niches. In fact, they are most known for selling just about everything. You may think that this will render your dropshipping store obsolete, but the opposite is actually true. In fact, these retail giants aren't really your competition. Remember that thee retail giants can avoid choosing niches, but their startup costs, amount of infrastructure, and operational costs are astronomical.
Let's consider Amazon's infrastructure: they have over 90 fulfillment and sortation centers located worldwide These centers are massive, with the largest one being 1,264,200 square feet in the city of Schertz, Texas. The size and scale of this infrastructure allows for Amazon and its Amazon Marketplace sellers to offer over 350 million different products!
Your online store and dropshipping niches, on the other hand, require a different business model. As a dropshipping retailer, remember that you don't have to store, pack, or ship inventory. All of that is handled by your dropshipping provider (also referred to as a dropshipping supplier). This makes it easier for you to connect with your potential customers.
Remember that a dropshipping business does not have to:
Own and/or operate a warehouse.
Handle the packing and shipping of products to customers.
Track inventory for accounting.
Order new inventory due to market or customer demand.
Handle product returns.
In fact, it's best to consider that a dropshipping business is most effective when it is pared down to its most important elements. Avoiding overall bloat will allow you to connect with customers and target their demands more specifically.
Top Tools You Can Use To Find Dropshipping Niches
There are several tools you have at your disposal to find the best dropshipping niches, so let's go over each one.
Google Trends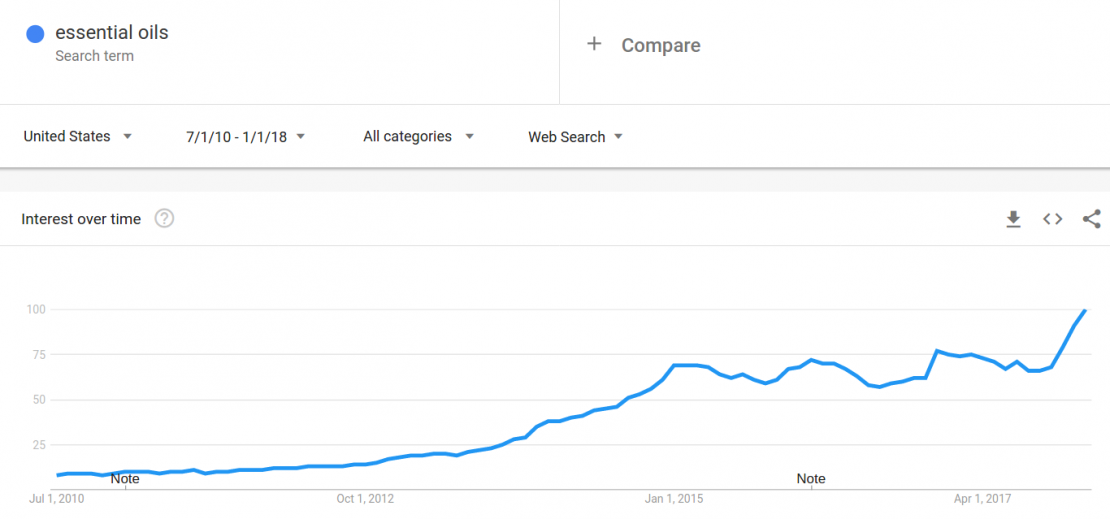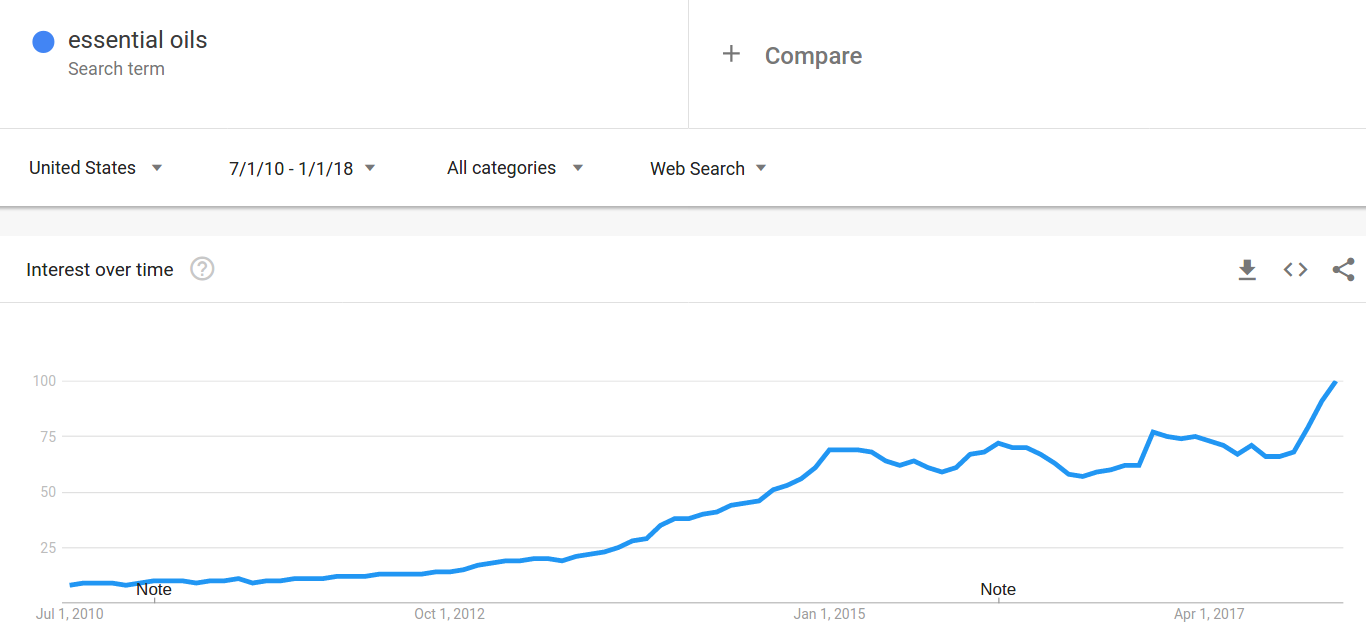 Google Trends is one of the tools you can use helps you analyze public interest in a product by:
Showing how search volume changes over time.
Identifying the most popular search terms.
Providing the geographic location of the people using these search terms.
Determining if the interest in the search term is seasonal or year-round.
By combining the right keyword with relevant information on its search volume, you are well on your way to narrowing the entire online marketplace down to a usable niche. This is all part of the research you have to conduct, and remember that identifying your target market is a necessary step on your path to success. Follow these steps when using Google Trends:
Choose a category of product (essential oils, for example).
Go to Google Trends and type this category into the Explore Topics field.
Look at the results. You can also use the following parameters to narrow your search down for a more granular level of analysis:

Geographic region of interest.
Time frame (over years, months, or even days).
Categories.
Type of content.

Be sure to keep this data to then use with the AliExpress tool (see below).
By using Google Trends and adjusting these specific parameters, you can easily determine if there is sufficient interest in your chosen category. Most importantly, you can also see if that interest is increasing, decreasing, or staying the same. You may also be able to determine if the interest is semi-permanent or is simply a passing trend or fad.
For example, if a search term is minimal for years and then there is a sudden spike upward followed by a steady or dramatic downturn, it's fairly safe to assume that this is a passing fad. However, due to the flexibility of a dropshipping store and the fact that you do not have to keep inventory, you can always capitalize on this fad to meet the temporary demand. Remember that you will never have to worry about unsold inventory due to the low-risk nature of dropshipping.
Amazon Product Search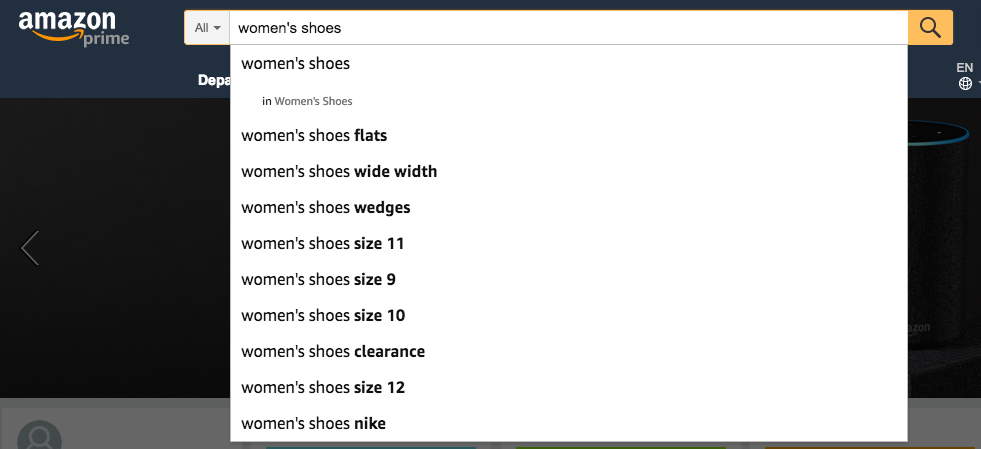 Amazon is an absolute colossus in online retail. They are the largest online retailer in the world, meaning that it can potentially serve as an excellent source of market research. To use Amazon as a way to find niche products to dropship, just follow these steps:
Go to Amazon.
Click on the All tab at the left of the primary search bar. This tab will give you a list of product categories (or niches, for the purposes of your market research).
Choose one of these categories and press the search button.
Amazon will direct you to a new page with search results that has an entire list on the left-hand side filled with categories and niches.
Choose one of these niches and Amazon will direct you even further down to a subcategory or sub-niche.
You can now arrange the search results by price or customer review.
For example, choosing Beauty & Personal Care under the general category and entering essential oils as your search term will give you over 40,000 results! You can narrow this list down by choosing more and more specific niches like Organic, Natural, Hypoallergenic, Alcohol Free, and so on. This will allow you to identify various sub-niches that you may not have even known about.
Additionally, you can see the product prices both directly from Amazon and from other sellers who have online stores. Remember, doing your research is the most important part of the process, so you want to make sure that you will have a decent profit margin and steer clear of a saturated market.
AliExpress
AliExpress provides a powerful tool that is specially designed to help you analyze your niche via the following parameters:
Products quantity. Input your keyword to generate a list of the number of items found on the platform.
Niche popularity. Calculate the arithmetic mean by taking the first 10 products and adding up the total number of orders for these products.
Trusted supplier. Check these same 10 products and calculate the average of the sellers' ratings.
Price setting. Take the price of the most popular item and compare this value with 3-5 other online stores. Take this average and compare it to the price set by the AliExpress seller, with a difference of more than 250% being the highest markup possible.
Seasonal demand or trends. Use the data you gathered from Google Trends.
Promotional potential. Go to SEM Rush and enter the keywords. Check the Volume parameter under Organic Search, with 5,000 to 50,000 being the highest possible volume.
Competition. Use the allinurl:niche name function mentioned above to see the number of results.
Keyword explorer. Register at Moz to access their Keyword Explorer to determine how difficult it is for your keyword to rank.
Google search analysis. Search your niche keyword in Google and see if the first 2 pages are dominated by retail "giants" like eBay or Amazon.
Instagram. Use Websta and search your niche keyword to find accounts with at least 30,000 followers.
Facebook. Search for the number of groups in your niche with at least 30,000 members.
After you input all these values, the tool will give a score on a scale of 1 (poor) to 5 (excellent) to determine the suitability of your niche. This is essential!
AliDropship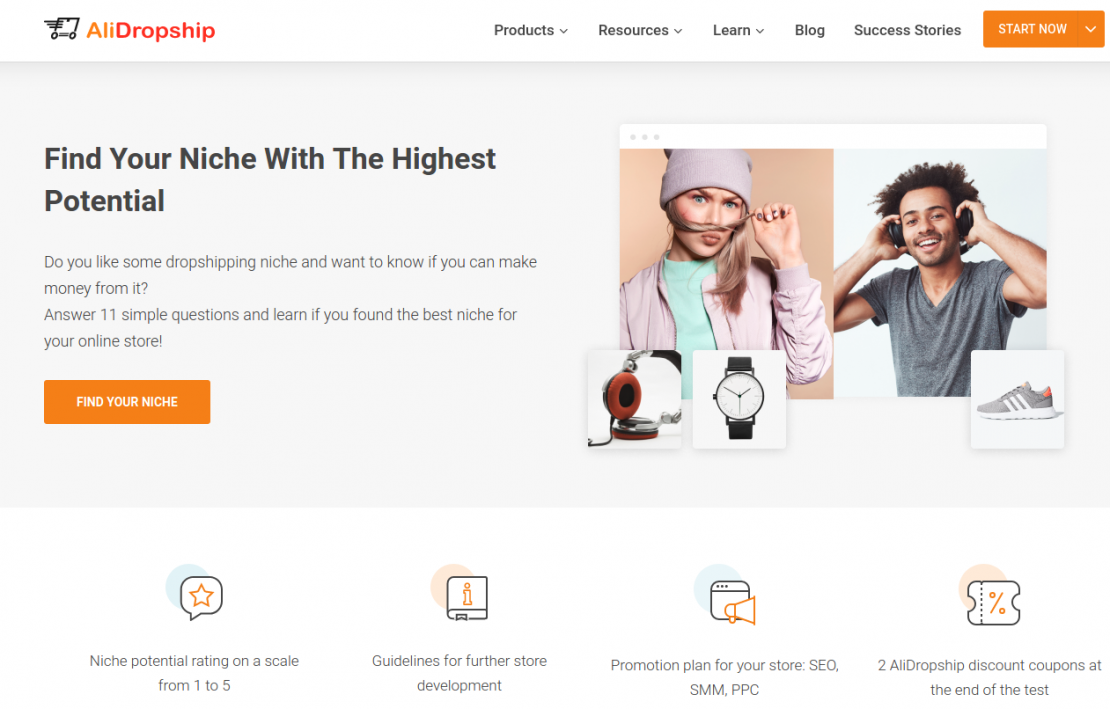 AliDropship is the WordPress dropshipping plugin for AliExpress. Not only does it make dropshipping easy and convenient, but it also provides a powerful tool that helps you analyze potential niches. First and foremost, you can input your search terms or keyword to generate a list of the number of items found on the platform. You can then use the AliDropship tool to analyze the following criteria on a scale of 1 to 5:
Popularity of the niche
Price comparison with other online stores
Seasonal demand or trends, using the data you gathered from Google Trends.
Promotional potential
Competition in the niche
Jungle Scout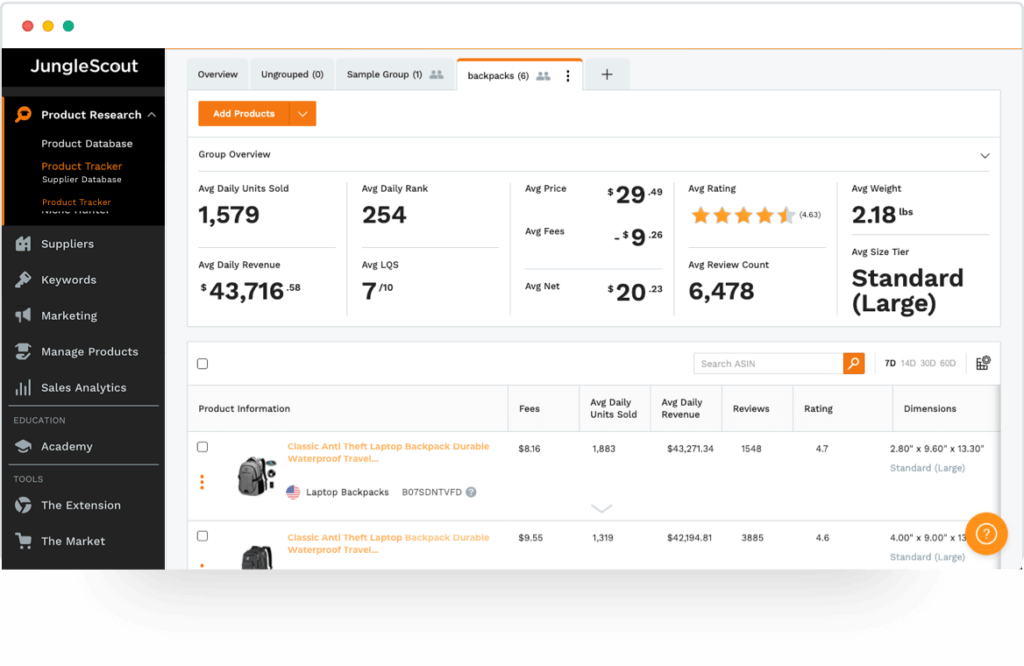 Jungle Scout is an incredibly useful and comprehensive all-in-one seller's tool that's available as a paid Chrome browser extension. It has a wide variety of functions, including its Niche Hunter tool , which lists a database of over 1 million niche opportunities that are updated in real-time. There are a number of categories, including Groceries & Gourmet Food. You can also organize the results by category, price, level of competition, or monthly demand.
Jungle Scout also has an extensive Product Database, with over 70 million products that you can sort through by using a set of advanced and finely-tuned filters. Plus, you can then take the products from this database and further analyze them with the Opportunity Finder, a powerful tool that helps sellers find high-profit, high-demand, and low-competition niches in the general marketplace.
When using the Opportunity Finder, you can sort through the data using filters like:
Competition Level
Niche Score
Number of Units Sold Per Month
What Are The Top Dropshipping Niches for Your Online Store?
In order to better examine the various potential niches, let's break the potential retail market down as follows:
Clothing Niche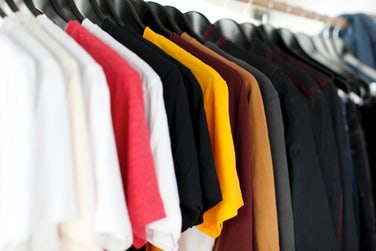 Shopping for clothing online is especially popular. This means that there are plenty of opportunities to carve out dropshipping niches within this wider category.
In this context, a niche would be a type of clothing that can either target a specific:
Activity – It can include work wear, formal wear, or fitness clothes.
Demographic – It can target children, teenagers, or adult
Let's take a moment to examine just how popular this niche is using SEMRush. This tool shows you the number of Google searches per month for a given search term. For instance, let's take a look at the SEMRush data for "workout clothes":

As you can see from the SEMRush data, the search term "workout clothes" has over 60,500 monthly Google searches. Plus, you can look at related niches that have high search volume, including "workout clothes for women" at over 33,000 and "workout clothes for men" at over 18,000 monthly Google searches. Finally, you might even find some niches you hadn't even thought of, like "plus-size workout clothes" with over 12,000 searches and even "80s workout clothes" with nearly 10,000 searches.
Additionally, it's important to remember that any niche can be further refined and focused down. For instance, "beach clothes" or "fitness clothes" would be clothing niches targeting customers who shop for a specific occasion.
Baby Products Niche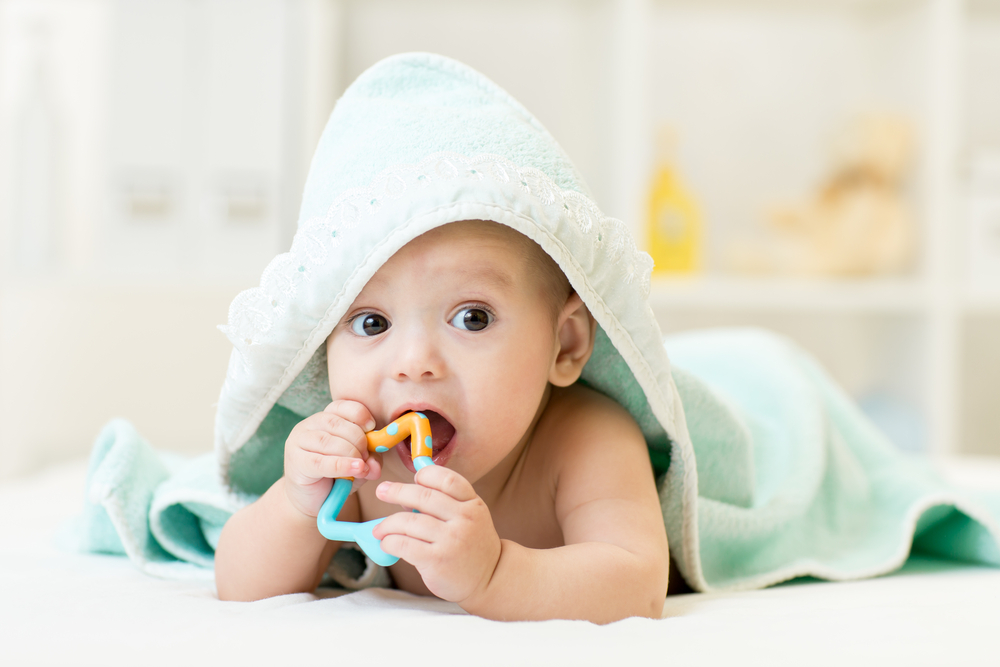 If you decide to sell baby products, you can find plenty of profitable niches to focus on a specific type of needs. Baby products can be highly profitable for your online store as according to TABS Analytics, 20% of all baby products are sold online.
Let's take a look at the SEMRush data for "baby products":

As you can see, there are 5,400 monthly Google searches for "baby products", as well as an additional 6,000 monthly Google searches for related search terms.
GreenDropShip offers an extensive selection of goods in the baby products niche including:
Bath, hair, and skin care products
Diaper care
Baby-safe laundry detergents
Infant/toddler food
Baby medicine
Health & Wellness Niche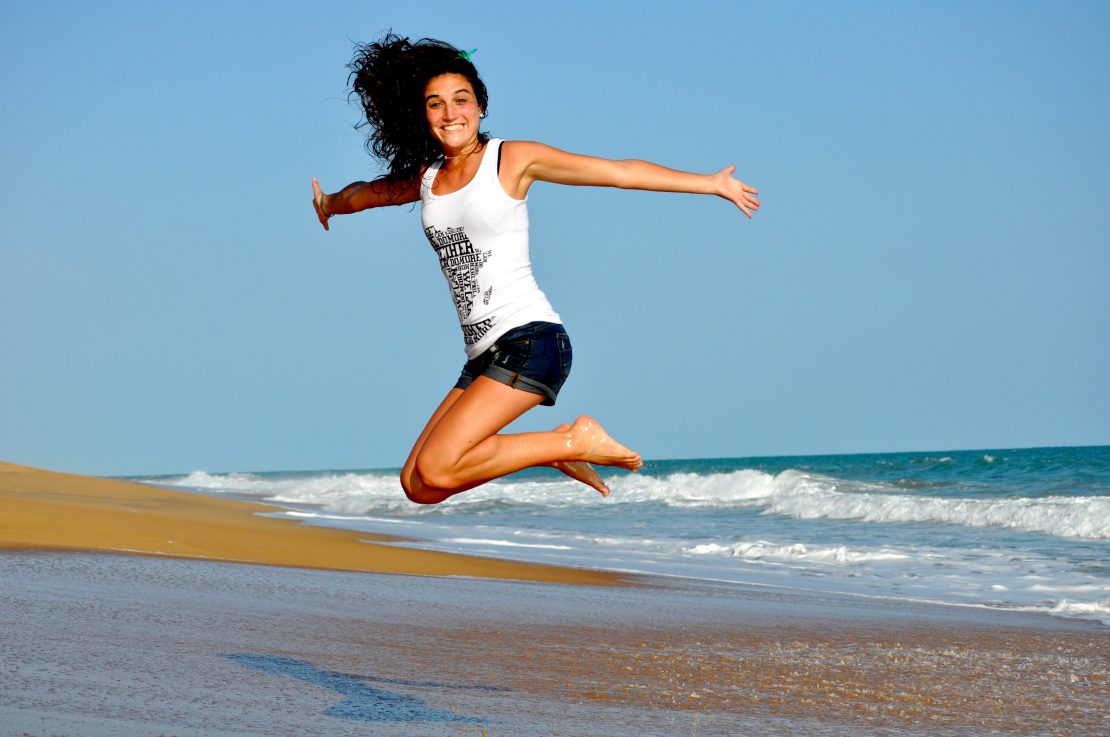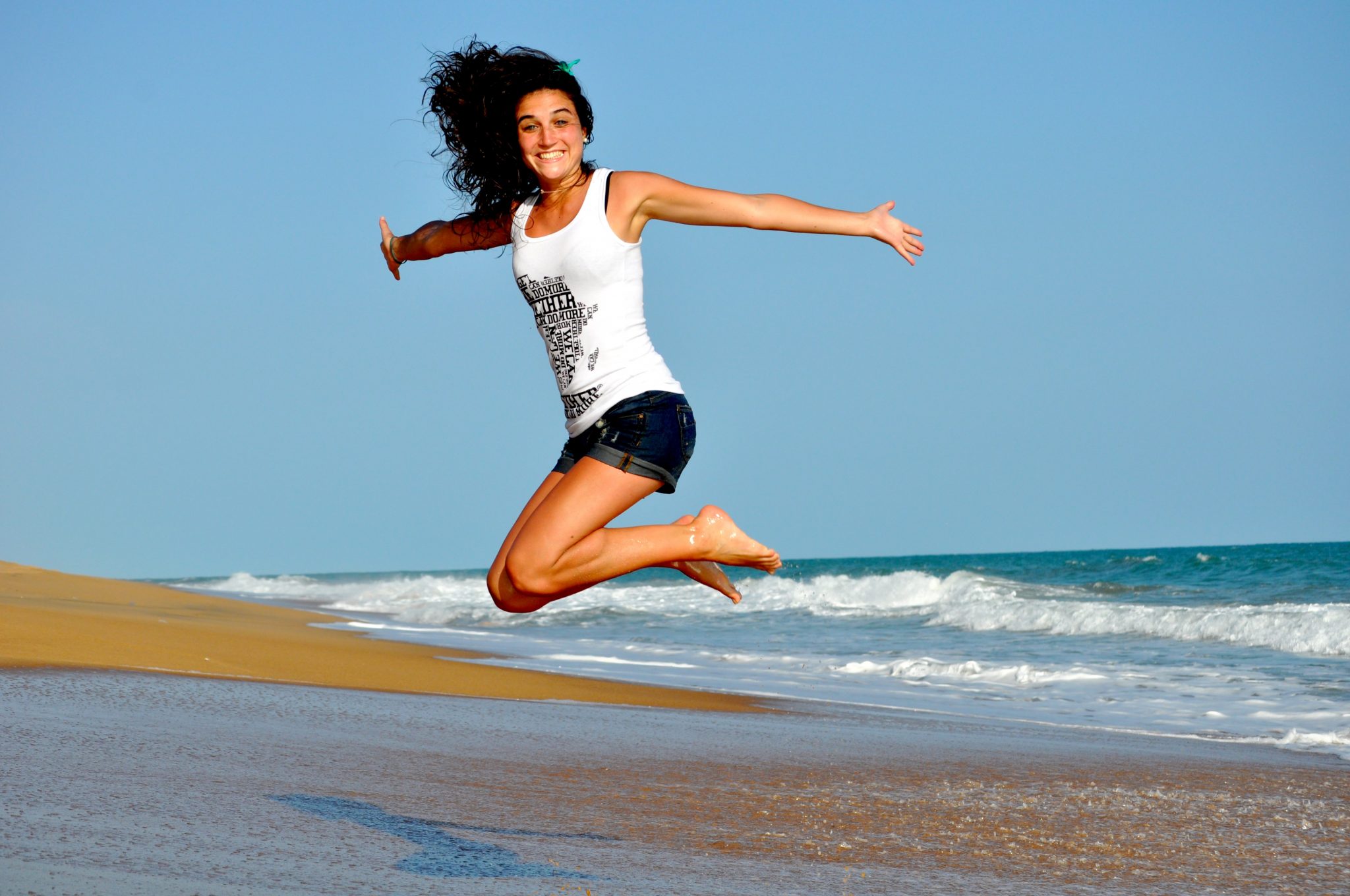 Selling health and wellness products online can be very profitable. This is because "Health & Wellness" is a huge category that covers a wide variety of niches.
For example, "Fitness Products" is a large niche that has proven to be very popular for online retail. Under the broad banner of "Fitness Products", you can find plenty of other great retail opportunities, including exercise equipment, sports/gym apparel, supplements, and even accessories like headphones or braces.
Of course, you can refine other niches as well. "Health Supplements" can include niches such as "protein supplements" or "bodybuilding supplements". Plus, the Health & Wellness products category can also include more "New Age" items like aromatherapy products or essential oils.
Finally, let's take a closer look at the search interest for some of these niches. For instance, the SEMRush data for "essential oils":

As you can see, there are over 300,000 monthly Google searches for "essential oils". Additionally, there are 90,500 searches for "essential oil diffuser", which is a product that's used with essential oils.
Let's also take a look at the SEMRush data for "supplements":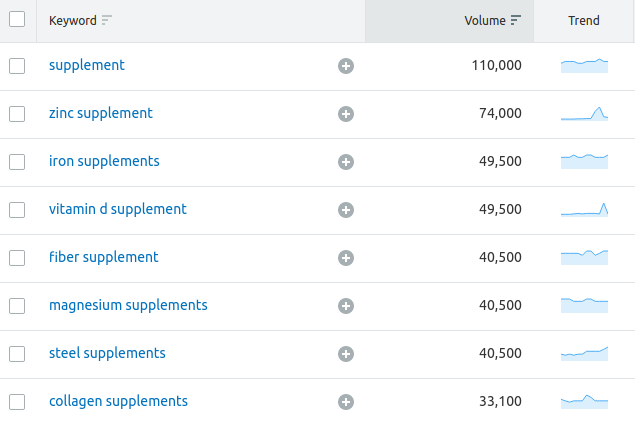 The search term "supplement" has a lot of search volume at 110,000 monthly Google searches. However, there are other niches that you could tap into, each of which have considerable search volume as well.
Food & Beverages Niche
This is another enormous category that includes a wide selection of niches to choose from for your dropshipping store. Some examples of profitable niches for "Food & Beverages" include:
Natural and organic products
Vegetarian or vegan food
Gluten-free products
Let's take a moment to examine the search interest for "gluten-free":

The SEMRush data shows that "gluten-free" has 135,000 monthly Google searches, signifying a lot of search interest. This means that it has the potential to be a highly profitable niche.
Finally, you can always combine multiple niches to have an ultra-targeted online store. For example, you could focus on vegan fitness supplements that are also natural and organic, including dropshipping niches like "vegan protein powder" or "vegan energy bars". Let's take a look at the SEMRush data for "vegan protein powder":

As you can see, the monthly Google searches for "vegan protein powder" are 49,500 and "best vegan protein powder" is nearly 15,000 per month.
Find Your Dropshipping Niche At GreenDropShip!
You can join GreenDropShip to sell products from some of the niches we discussed. We offer our members over 20,000 natural and organic products, including Food & Beverage, Health & Wellness, and Household Items.
Become a dropshipping member and we'll store, pack, and ship your orders to your customers. We have multiple warehouses throughout the country, so our shipping times are always short and your customers won't wait long.
We also function as a conventional wholesaler, so you can purchase products in bulk from us and we'll ship them to you. This means that you'll handle storing, packing, and shipping them to your customers.
We offer a Shopify dropshipping app that makes it easier than ever to add products to your store. If you'd rather not use the app, you can use our product feeds to easily dropship products on Shopify, WooCommerce, or Amazon/eBay. We also include Amazon FBA prep services to our members at no extra charge.