How To Start An Online Store: 8 Easy Steps
Are you an aspiring entrepreneur thinking about how to start an online store? Whether you're looking to quit your job and be your own boss, or you just want to earn a little extra cash from a side hustle – building an ecommerce business could be the answer you've been searching for.
Think about it, when you own an online business you can work from anywhere, set your own hours, and make all the decisions about your products and branding.
Online stores can also have low startup costs, making them perfect for new entrepreneurs who don't have a lot of capital. Plus they're scalable, so you can start small and grow into a much larger business if that's your goal.
And check this out, back in 2017 the online retail market share came in at 10.4 percent. Which means that for every $100 spent by consumers, more than $10 was spent online. Today this figure has risen to 16.1 percent, representing $4.206 trillion of the $26.074 trillion value of the retail market in 2020. That's a whopping 54.8 percent increase in e-commerce market share in just three years!
Did you know that, according to a 2019 Bankrate survey, as many as 45% of working Americans have a side hustle outside of their primary jobs?
That's a lot of people earning thousands of extra dollars online every year! Why shouldn't you be one of them?
Starting is the hardest part of becoming an entrepreneur. We get it. Creating and launching an online business from scratch can feel daunting at first. To start a business, you need a solid plan of action. An online business checklist that will point you in the right direction, and help ensure you've got all your bases covered.
That's why we put together this step-by-step guide on how to start an online business. We break down the process into manageable chunks, to help you take the first step towards building your online store.
In this guide for how to start an online business we will cover the following 8 steps:
Step 1: Find A Niche and Choose Your Products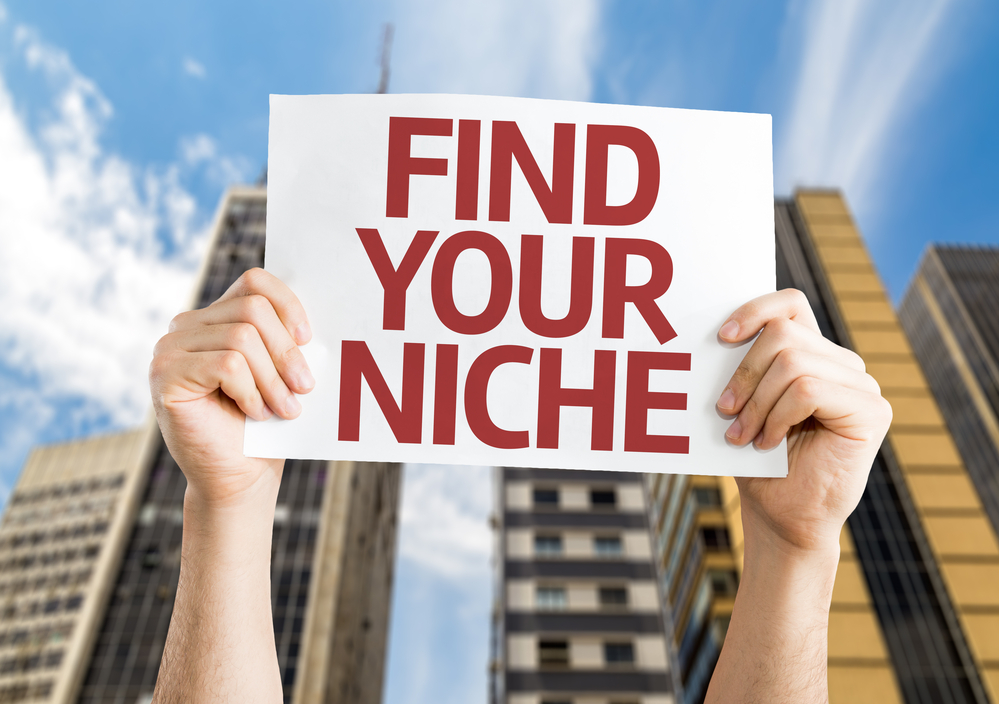 Before you even come up with your company's name, you need to figure out what type of product has the potential to be both popular and profitable. In other words, you need to identify your niche and think about what problems you can solve for that target market.
When you think about it, choosing which products to carry in your online store is an extremely strategic decision that will impact every other business decision you make down the line.
Your branding, company name, website design, supplier, etc. will ALL be contingent on the type of product you sell, and what group you are selling it to.
So let's dive into how to figure out what are the right products to sell in your online store.
Discover Your Niche
Niche segments can often be the path to success for an ecommerce business. This is because you are offering carefully curated products to a highly-engaged and converting audience.
If you can fill a need or solve a problem for a passionate audience segment, they will be more likely to buy. Niche audiences are also more likely to become fans, which can mean repeat business for your online store.
Plus, if you can position yourself as an "expert" in a particular niche market, your customers will be more apt to take your recommendations seriously. They will also be more willing to pay premium prices for an item being sold by someone they trust.
If you aren't quite sure about where to begin, start with what you know. What things are you passionate about? Are you into health and fitness? Are you passionate about the environment? Is cooking your thing?
Draw inspiration from your personal interests, hobbies, and skills. If you base your brand on something you love or believe in, your passion will resonate with your audience.
Then do the research! Check out the size of your target niche market, look at the competition, and see what people are searching for online. Tools like Ahrefs and Semrush can help you understand the data behind Google searches. You can also use free tools like Answer the Public or Ubersuggest to find information about people's search queries.
If the search volume for your target niche is high enough (over 1K a month), you could be onto something.
Finding the right niche is one key element of success for starting your online business.
Choose Which Products To Sell
Once you've identified your niche, you need to determine what products you are going to offer your customers. It's essential that the products you sell fulfill a need.
Start by asking yourself, "What can I sell that will help or excite my customers?" Once you have a list of ideas, conduct market research using tactics such as keyword analysis and trending products evaluation.
If you have a Google AdWords account, the Keyword Planner tool is a great place to start researching search volumes. But keep in mind, Google isn't the only player in town. Online marketplaces have their own search functions, which means you might be able to find relevant keyword data there as well.
Here's a few additional tools you can use find popular search terms:
When it comes to identifying trends, there are a few different sites you can monitor to stay abreast of what's happening. Here's a few ways to keep an eye on what's trending, so you can act on potential opportunities:
Practice social listening: Look at trending hashtags on Twitter or topics on Facebook to see what's currently popular.
Google Trends: You can see the popularity of topics over time and see what's currently spiking.
Trend Hunter: The "world's largest, most popular trend community" uses data, artificial intelligence, and real humans to identify consumer insights and new opportunities.
TrendWatching: An independent trend firm that scans the globe for the most promising consumer trends and insights.
Reddit: This site showcases forums about pretty much every trending topic under the sun.
Kickstarter's Most Popular Lists: Get inspired by up-and-coming products.
Other items to consider when choosing products to sell:
What are other customers saying? Read online reviews.
Is it easy to package and ship?
Can I make a profit? Estimate your ROI (return on investment). Look at your competitors to determine your approximate pricing. Then calculate how much you'll need to sell to cover your business costs.
How much competition is there? Can I come up with a unique selling proposition (USP) for this product?
Determine Your USP
Once you've come up with an idea for a potential product, it is absolutely essential that you give some thought to the USP (unique selling proposition). This is a key step in how to start an online store.
Without a USP, your e-commerce store is like a ship that's lost its rudder. You need to be able to answer this question, "Why, exactly, should customers buy this product from me?" If you don't know what makes you different, your store is doomed to get lost in the crowd.
Here's a few ideas to help you determine your USP:
List all the features and benefits that are unique to you, your products, and your business.
Identify your customer and answer their main question, "What's in it for me?"
Determine the emotional needs being met by your products, and craft concise sales copy that speaks directly to those needs and emotions.
Build your unique style, voice, and taglines to help customers recognize your brand.
Step 2: Research The Competition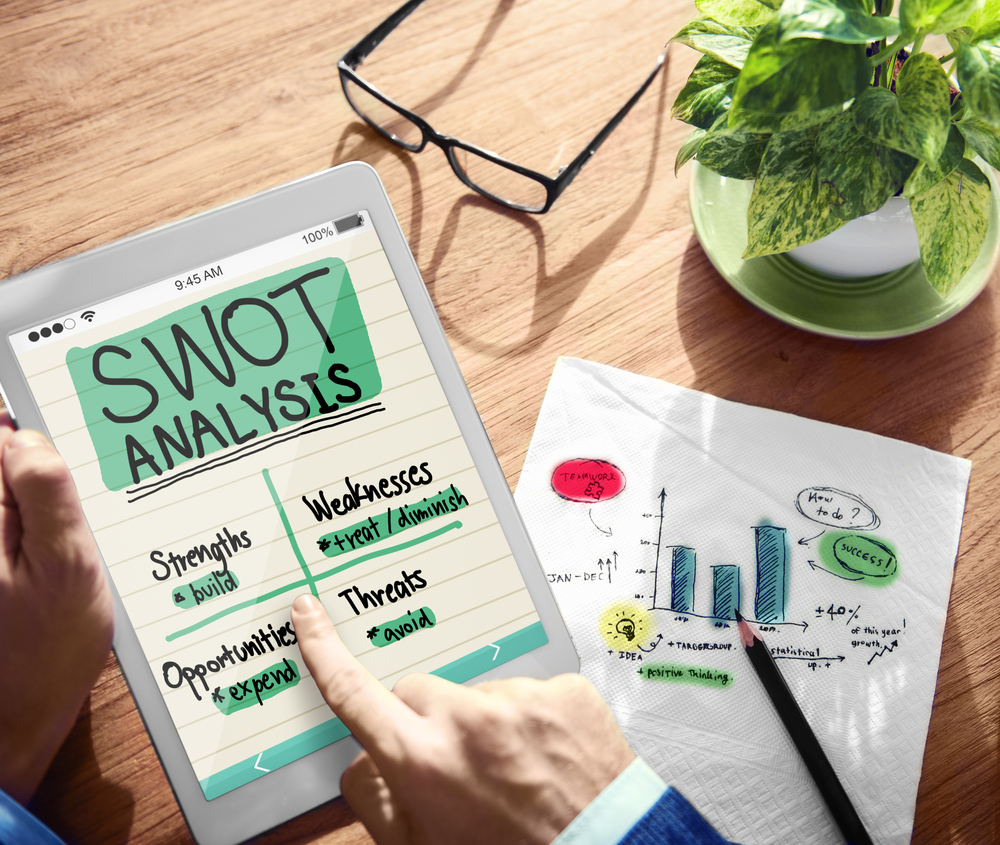 Every entrepreneur has heard the old saying, "Always be one step ahead of the competition." There's a reason that saying is so popular, it's because it's true.
You will learn more about what works and what doesn't work in your chosen niche by looking at your biggest competitors than from anywhere else. Your competition is a virtual goldmine of information you can use to help define your branding and positioning in the market. Do not skip this step!
Start by identifying who your competitors are. You have a good idea of what niche you're targeting and which products you want to offer, who else has online stores in that space?
Amazon and Google are solid places to start your search. Other resources you can use to dig up information on competitors include Alexa, Keyword Spy, Hoovers, and Ahrefs.
Make a list of your top competitors and dig in a little deeper to get a true understanding of the competitive landscape. You want to identify ways you can improve user experience (UX), or position yourself to stand out from the crowd within your niche.
Some items to consider when conducting competitive analysis include:
What are their strengths and weaknesses and how can I capitalize on them?
What does their digital footprint look like? How active are they on social media?
What does their website look like? Can I create a better user experience?
Do they have a blog? How often do they post content?
How strong are their CTAs (call to actions)? Can I do better?
What is their market positioning strategy? Why are customers really buying from them?
What does their pricing look like?
What are customers saying about them?
This information will help you find ways to differentiate your online store and give shoppers a reason to pick your products over everyone else's.
And keep in mind that even after you launch, competitive analysis should be done on an ONGOING basis. It's important to keep tabs on how businesses are evolving so you can stay ahead of trends.
Step 3: Understand Your Target Market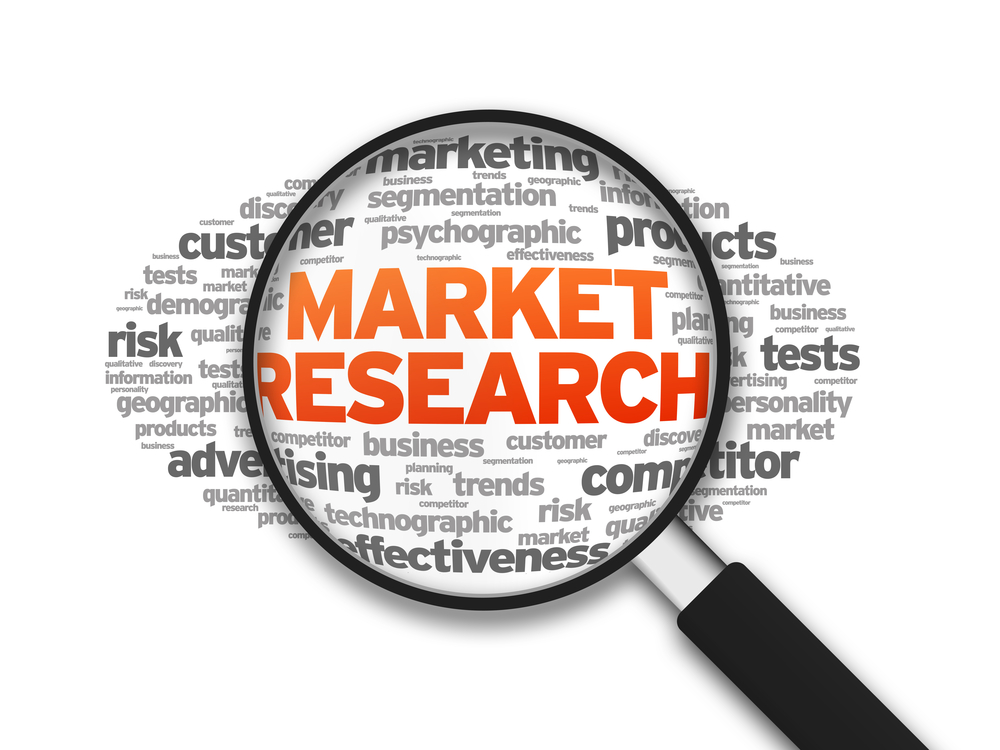 You've identified a niche, thought about products, and looked into your competition – now it's time to dive deeper into understanding your ideal shoppers. Who are they? How can you entice them to buy from your online store?
Not everyone is going to want what you're selling. Therefore, it doesn't make sense to waste time and effort trying to market to everyone.
You want to be laser-focused in your marketing strategy. Which means you need to know EXACTLY who will want or need your product, and build your store to cater to that audience.
Understanding your target market is another necessary component of how to start an online store. Success isn't about what you like, it's about understanding what your audience loves.
Gather Market Intelligence
This is where you get to put on your amateur detective hat and do a little sleuthing. Think about the type of product you plan to sell. What problem(s) do they solve? What groups of people can benefit from those solutions?
Don't make assumptions! Some people might have no idea there's a product out there that can solve a stressor in their life. You need to tell them. Start to clearly define your target audience. Is it moms? College students? Vegans? Athletes? Pet lovers?
Then think about how you can target your marketing campaigns to reach the most potential customers in your audience. A good place to start is by creating buyer personas for your ideal customers.
Build Buyer Personas
Buyer personas are semi-fictional representations of your ideal customer based on data and research.
Each individual buyer personal you create will be a detailed picture of a model customer from a particular niche group. And you can create multiple personas for different target audiences.
Buyer personas provide tremendous structure and insight for your online store. They will help you determine where to focus your time, what products to carry, and how to tailor your content and messaging.
The more you get to "know" your buyer persona, the more you can address your target audience as you would a close friend. This is how you build trust and earn repeat customers.
When creating personas you want to consider both demographic information and psychographic details. Here are some criteria to think about:
Demographic Information:
Age
Gender
Location
Income level
Education level
Occupation
Ethnicity
Marital or family status
Psychographic Details:
Aspirations
Needs
Lifestyle
Hobbies
Values
Interests
Behaviors
Don't be afraid to make tweaks and include additional criteria that will add depth to your buyers profiles. The more you know your customer, the better you can sell to them.
Step 4: Know Your Legal Requirements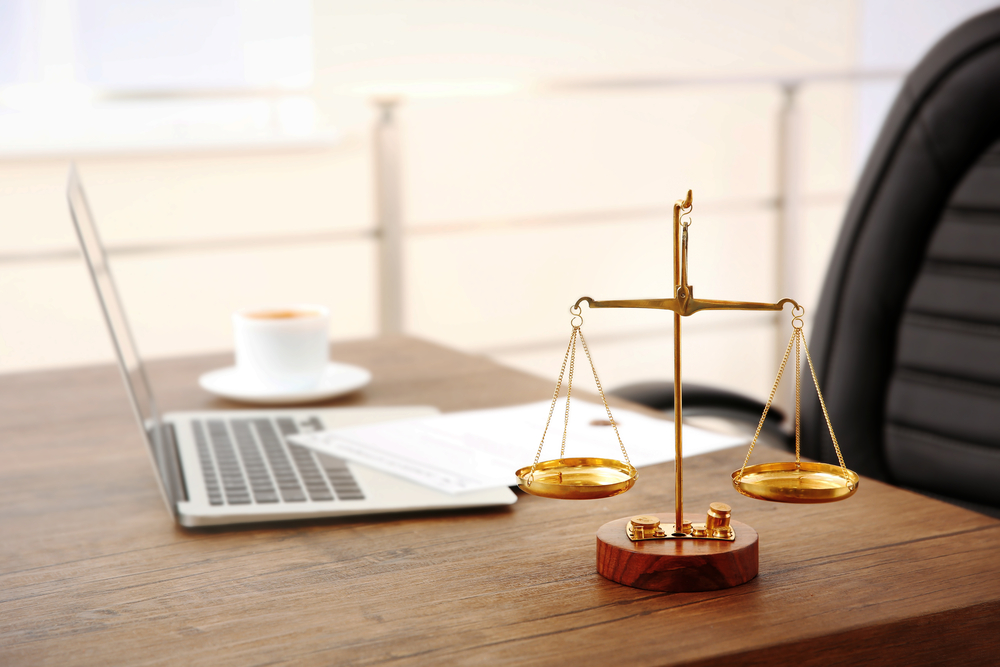 Note: The information presented in this section is for informational purposes only and does not constitute legal advice. Please consult independent legal counsel for information specific to your business, state, and circumstances.
You might be tempted to skip over this section, but don't! If you've never run an online store before, you want to be careful you don't overlook any of the legal requirements involved in setting one up.
Skipping a legal step in the early days of building your business can cost you big later on down the line. In some cases, it might even cost you your business. To help ensure you've got all your bases covered, we want to give you a list of legal considerations to explore.
This list is meant as a starting point only. You should always consult with a legal professional before making any final decisions.
Register Your Trademark
In the competitive online marketspace, a trademark is a valuable asset. It differentiates your business and brand from your competitors.
The United States Patent and Trademark Office (USPTO) is a resource you can access to gather information, ask questions, check the registry of current marks and begin the trademark or patent registration process.
Form A Business Entity
We suggest deciding on your business structure with input from a tax specialist. The simplest business structure is the sole proprietorship, but for many e-commerce businesses, getting set up as an LLC or corporation might make more sense.
Once you determine your structure, forming a business entity requires filing documents and paying a fee with the state agency that handles business filings.
Determine If You Need A Business License
It's important to determine whether or not you will need a business license.
The legal requirements for starting a new online business vary depending on where you live. You'll need to do some research with your city, county, and/or state government office to figure out licensing requirements and to determine if you need to register a fictitious business name or DBA.
Register For "Safe Harbor" Protection
Did you know an ecommerce website could be found liable for copyrighted content posted by third parties without the owner's permission? Registering for "safe harbor' protection through the U.S. Copyright website might prevent that.
Learn how the Digital Millennium Copyright Act ("DMCA") safe harbors work, and if it's something you need for your business.
Develop Disclosures And Policies
You know all those pages and pop-ups full of legalese with check boxes you have to agree to when you use a website? You will need some of those for your online store as well.
Again, we recommend you speak to legal counsel to be sure the disclosures you create are specifically tailored to how your ecommerce business operates.
Some common legal documents you might need for your online store include:
Terms and conditions
Copyright policy
Privacy policy
Terms of sale
Returns and refunds policy
Think About Taxes
You already know that paying taxes is an inescapable fact of life, be sure you factor it into your business plan as well.
To start, you might need to obtain a federal tax ID number (EIN) from the IRS. This is a requirement for most business entities except for sole proprietorships. All you need to do to obtain an EIN is fill out the application online.
Next, you want to think about how much tax you will be required to collect and/or pay. Many new entrepreneurs fail to plan ahead and set aside money for taxes…don't let this be you!
Sales tax laws differ by state and they change often. Talk to an accountant early on so you know what to expect and how to prepare.
You can also periodically check each state's tax policy to be sure you're staying within the rules. Here's a list of each state's revenue department website.
Lastly, think about opening a business bank account to keep personal and business funds separate. This is especially important if you're going to be processing transactions through your website, an account with Paypal, or another online payment service.
Email Marketing Laws
If you plan to collect customer emails in order to send messages designed to sell, educate, or build brand loyalty – you need to be aware of email marketing laws.
Email marketing is a form of "permission marketing", meaning customers must be allowed to opt-out and there are legal requirements for how this works.
To start, be sure to familiarize yourself with the following rules and regulations:
CAN-SPAM. The Controlling the Assault of Non-Solicited Pornography and Marketing Act. CAN-SPAM sets rules around commercial email.
GDPR. The General Data Protection Regulation, is meant to protect personal data for individuals within the European Union.
CASL. Canadian Anti-Spam Legislation. It helps protect Canadians while ensuring that businesses can continue to compete in the global marketplace.
Step 5: Choose Your Retail Business Model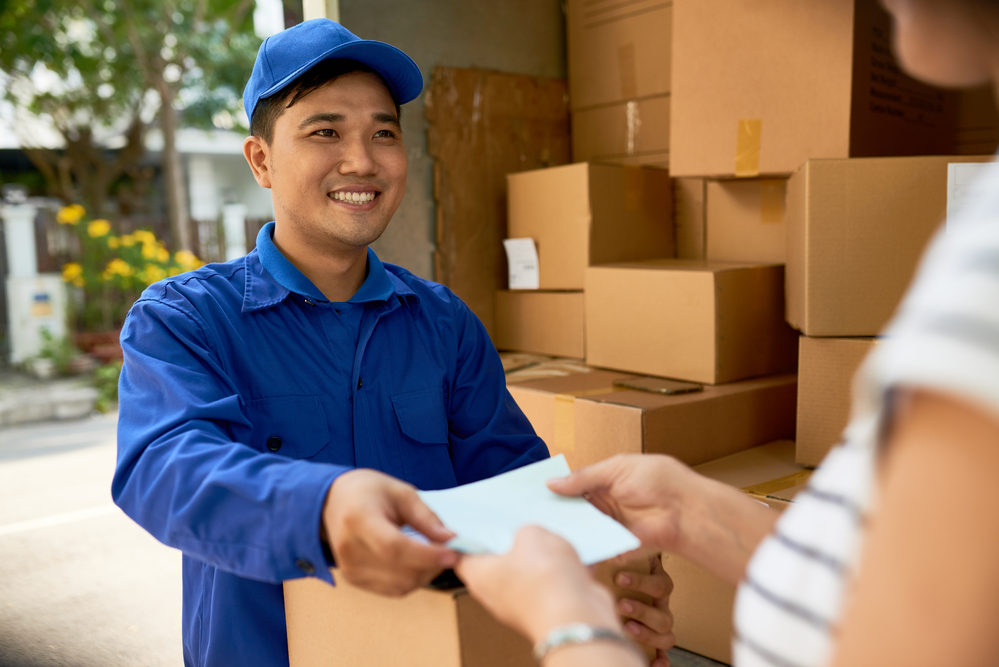 So let's recap; you've identified your niche, come up with a product idea, researched the competition, analyzed your target market, and looked into your legal requirements… Now it's time to choose a business model and figure out how to source your products.
We're going to go over three (3) common retail models for resellers setting up an online store:
Dropshipping
Buying bulk and reselling online
Fulfillment by Amazon
As an entrepreneur, you'll need to determine which method works best for your individual business needs.
Dropshipping
If you're a new entrepreneur wondering how to start an online business, dropshipping might be the answer you've been looking for. Dropshipping is, hands down, one of the easiest ways to resell products online.
For one thing, you won't have to deal with the hassle of managing inventory. Your dropshipping supplier maintains all the inventory for you, then packages and ships the order directly to your customers. Pretty cool, right?
With dropshipping, you have more time to focus on marketing your business, while your dropshipping supplier handles the rest. It's a low-risk model with minimal startup and operational costs.
Every time a buyer makes a purchase on your website, you place an order with your supplier and pay the wholesale price. Then basically you pocket the difference between that wholesale price and whatever price you sold it for online. You earn a little cash with every sale!
Benefits Of Dropshipping
It's easy to set up an online store.
Never worry about inventory, because you don't have to guess how much product to stock.
There are literally millions of products you can sell.
You don't need to hassle with storing, packing, or shipping items.
There's little risk or overhead to you as the seller.
You can run a dropshipping business from anywhere in the world!
Learn more about how to choose the best dropshipping supplier for your online store.
One option that's definitely worth checking out is GreenDropShip. We offer over 20,000 natural and organic products in a variety of niches; from vitamins and supplements, to groceries, cleaning supplies, baby items, health and beauty products, and more.
Plus GreenDropShip offers competitive membership pricing, excellent service, quick shipping, and easy integrations with major e-commerce platforms.
Buy Bulk And Resell Online
While there are some strong advantages to dropshipping, it isn't the only game in town. You could also buy cheap wholesale products in bulk and resell them online.
With this model, you pay wholesale prices for a large volume of products that would appeal to your target customer. And since you're buying in large quantities, you might be able to negotiate a better deal with your supplier.
However, you're then responsible for storing, packing, and shipping the orders to your customers.
Which means you'll need to have access to warehouse or storage space, as well as the resources required for shipping and handling. You'll also need some cash upfront to pay the wholesaler.
GreenDropShip also sells over 20,000 wholesale natural and organic products in bulk. To learn more, simply contact our support team and they can get you started.
Fulfillment By Amazon (FBA)
A third option is to go with Fulfillment by Amazon (FBA). Keep in mind this model works differently than dropshipping on Amazon.
With FBA, you pay Amazon to store and ship your inventory from one of their fulfillment centers. If a customer buys a product from your online store, Amazon pulls, packs, and ships the item on your behalf.
Many online sellers who use FBA actually own the inventory that they're selling via Amazon. Or you can buy products in bulk from a supplier who will then prep the products and sends them to Amazon's fulfillment centers.
The benefit of FBA is you're able to tap into Amazon's brand recognition, renowned service and huge customer base.
One potential drawback, however, is that keeping track of all your inventory can be challenging. And you have to pay based on how much inventory Amazon stores for you, as well as how long they store it.
This means you need to have a good understanding of your sales volumes and forecasts so you're able to keep just the right amount of inventory to maintain a profit.
Each of these three models has their respective pros and cons. Choosing the right one for your business is a question of knowing your goals, and assessing the specific needs of your operation and online store.
Step 6: Find The Right Ecommerce Platform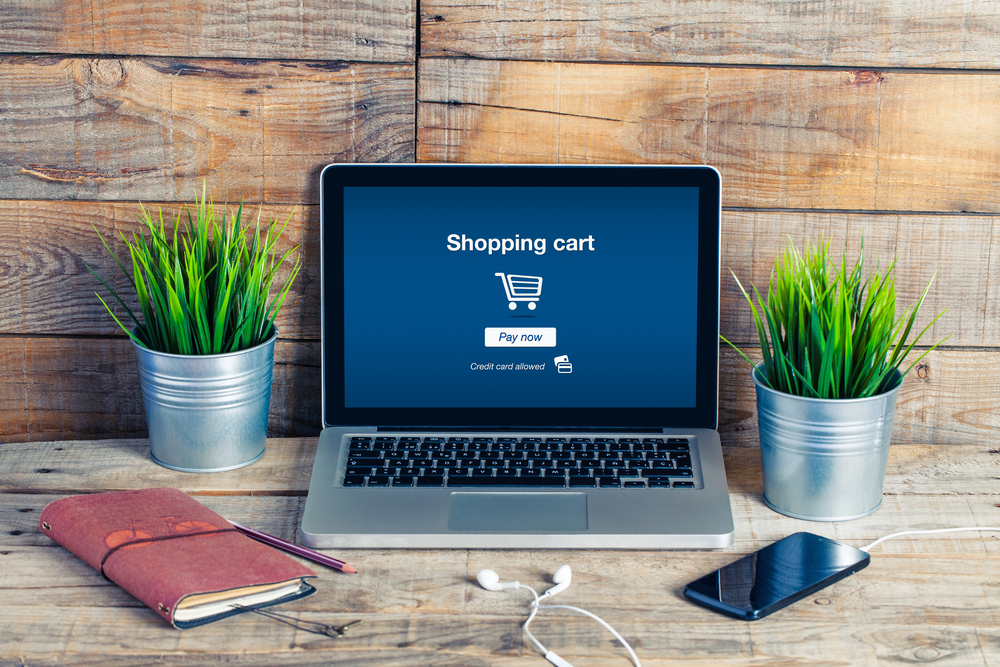 The next stop on the path for how to set up an online store is to select the right ecommerce platform for your business.
You'll also need to design and build your online store and import the products you want to sell. Let's dive right in and get started!
Choose A Platform
When it comes to choosing an ecommerce platform, there are a lot of options out there. But for new entrepreneurs, it often makes sense to go with a well-established platform that offers a user-friendly interface along with the tools and support you need to launch an online store.
Four options that are both trusted and popular include:
Shopify – This large e-commerce platform has a ton of built-in features, which make it super easy for newbies to quickly get up to speed and start selling products. Shopify is pretty much a plug-and-play platform. It also has a lot of useful apps to help you further optimize your online store and business operations.
WooCommerce – If you have or plan to build a WordPress site, this is the plugin that will make your website shoppable. You can then take advantage of all the design and content features WordPress has to offer, while enjoying the convenient, intuitive shopping functionality of WooCommerce. Plus it offers web hosting and search engine optimization (SEO) as well.
Amazon – The behemoth of online shopping, and the most widely known e-commerce platform. If you choose Amazon to sell products, you gain access to their huge customer base and excellent service.
eBay – Another well known and popular platform. Choosing eBay allows you to carry your own handmade products, alongside dropshipping items. Plus their bidding system might result in you earning a higher price for some items.
Keep in mind that all these e-commerce platforms require paying memberships or transactional fees. So you'll want to compare pricing structures and think about the volume of products you plan to carry and sell.
To make things even easier, GreenDropShip can be used as your dropshipping supplier with any of these e-commerce platforms.
Build Your Online Store
Congratulations – you've chosen your e-commerce platform, you're almost there!
Now it's time to set up your online store. Here are some next steps:
Sign up for a web hosting service
Choose and purchase a great domain name (make sure it's unique, catchy, easy for customers to remember, and in alignment with your branding)
Choose a website theme (both Shopify and WooComemrce offer templates to make this easy – no coding skills required)
Be sure you've completed all the necessary legal requirements for your online business
Install an SSL certificate provided by your web host
If you want a little extra help designing your website, be sure to check out this article on how to make your dropshipping website appealing for more details!
Import Products To Sell
After your store setup is complete, you'll need to import all the products you want to sell into your store.
Start by logging into your dropshipping dashboard. If your supplier provides product feeds, like GreenDropShip does, you'll need to upload the feeds into your store and select the items you wish to sell.
Once the products are imported, make sure to add a unique product description that is different from the supplier's and appeals directly to your niche. The product description should have a clear call to action and highlight important selling points.
Refer back to the market and competitor research you've already done, and price your products accordingly. Now your store is ready to go live!
Step 7: Market And Promote Your Online Store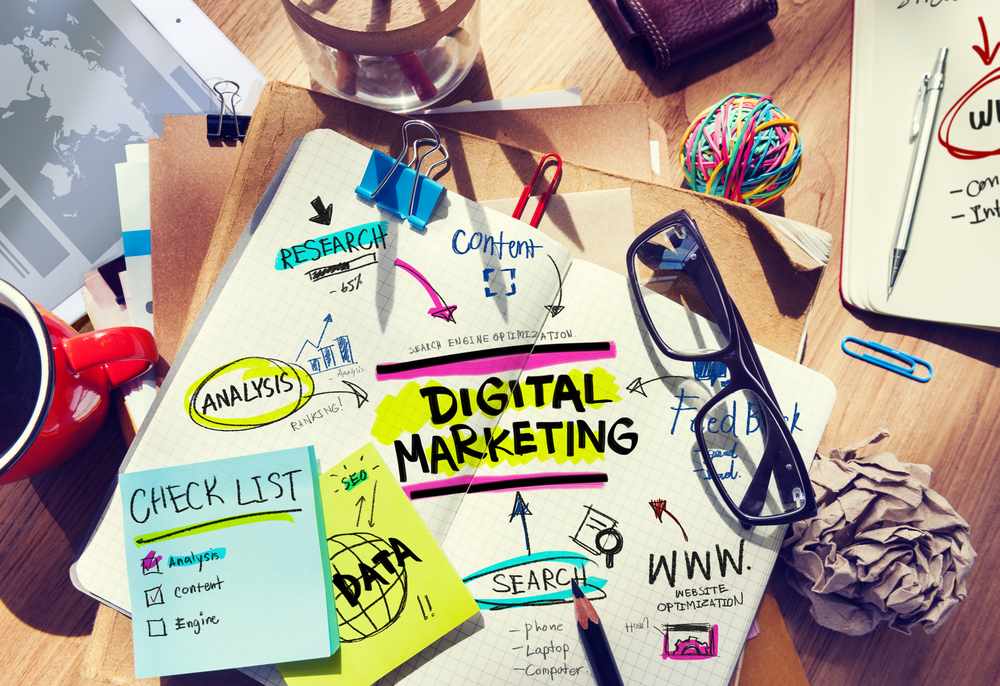 Set your online business up for success by creating a detailed marketing plan to drive traffic to your store.
RELATED: Your Complete Marketing Guide For Dropshipping
Develop Your Branding
Make your online store stand out from the crowd with strong branding. Branding includes everything from your business name, to your web design, logo and images.
Play with color palettes that are relevant to your products; like blues and greens for eco-friendly products, or pinks and blues for baby items.
And don't forget your buyer personas! Think about what look, feel, and user experience would appeal to your ideal customer. It isn't about what you like, it's about what will grab the attention of your niche audience.
Create a logo with simple shapes and clearly legible words. You'll want to create an image that's instantly recognizable, whether it's a small social icon or a part of your packaging.
And unless you've got some mad design skills of your own, you'll probably need to delegate the creation of your logo. You can outsource it for a low cost on Fiverr or run a logo contest on 99Designs.
Check out Seek Logo if you need some inspiration to get you started.
Optimize and Promote Your Site
Did you know that the average person completes a Google search 3-4 times per day? You want your online store to be in some of those search results!
Search engine optimization (SEO) can help ensure the right customers find your website.
SEO Basics
Search engine optimization will help your website rank in search engine results pages for your targeted keywords. Implementing the SEO basics is a big deal for any small business trying to build online traffic.
You need to put yourself in the mind of your customer – how would they search for your products? What would they want to know? Then tailor your content to match their search intent.
In order to ensure you rank for key terms in your niche market, add the keywords you want to rank for in:
Meta titles and meta descriptions
Page URLs
Product descriptions
Website copy
Use a keyword tool, like MOZ, Clearscope or Ahrefs, when creating copy for your website. Consider all on-page content – including product titles and descriptions, image alt-tags, blogs, etc. and be sure to naturally use keywords your customers would search for in each.
Finally, make sure to monitor your SEO performance on Google Analytics.
Start Promoting Your Site!
If a tree falls in the woods, and nobody is there to hear it, does it make a sound? Conversely – if you launch your online store and nobody knows it's there, will you make a sale? Probably not.
That's why you've got to get the word out to your niche customers through targeted marketing campaigns!
Three tried and true methods to generate buzz about your online store, products, or brand are social media, paid advertising, and email marketing.
Build Your Social Media Presence
To ensure you get traffic from the get-go, you need to build brand awareness and excitement for your product. In today's world, the fastest way to do this is through social media.
The most popular social media platforms include:
Instagram
Facebook
Pinterest
Twitter
SnapChat
When you're just starting out, you may not have the time and resources to build campaigns on every social platform. And that's ok.
Focus your marketing efforts on the platform where YOUR specific target audience is most active. Look at the buyer persona(s) you created, and do a little research to find out where those folks hang out the most. Then take the time to create high-quality content for that particular platform.
If you need inspiration, look to competing brands, or bloggers/influencers posting about products in your niche. Researching other high performing content can give you some ideas about how to position your brand in the social space.
Paid Advertising
You might also want to consider using paid advertising to kickstart your online store. It's one of the most basic ways to drive people to a product or service, so don't count it out!
Two services immediately come to mind for this marketing strategy: Google Adwords and Facebook ads. Which route you choose to take may depend on the type of product you're trying to sell.
If you're selling 'cool trending' products, those tend to be better suited for Facebook. It's also very easy to laser-target your niche audience on this platform.
Google Adwords is more about search volumes and click prices. So more common, staple-type products that have high search volumes may be better suited to this platform.
Both Facebook and Google have a host of analytics you can use to monitor ad performance. Which is great, because it means you can continue to tweak and fine-tune your targeting until you get the ROI you're looking for.
For additional information on creating effective social media marketing campaigns, check out the following:
Email Marketing
Another way to drive traffic to your online store is through email marketing. When you build an opt-in list, you're creating one of the most valuable assets of your online business.
Think about it, these people are giving you permission to send them messages! Anyone who visits your site and opts-in is definitely a hot lead, and someone who could potentially become a loyal customer.
You can build a lead magnet or signup page to capture customer emails. Then you can use email marketing software like Sendinblue or Mailchimp to create eye-catching, value added newsletters to build brand awareness and showcase the products you offer.
Another powerful email marketing tool to consider are cart abandonment emails. These are incredibly effective messages that are sent automatically to shoppers that have placed items in their cart, but didn't complete their purchase.
These emails serve as a gentle reminder for customers to complete their translation, and can save a sale you might otherwise have lost.
For a deeper dive into email marketing, check out the following:
Step 8: Use Data To Measure Online Success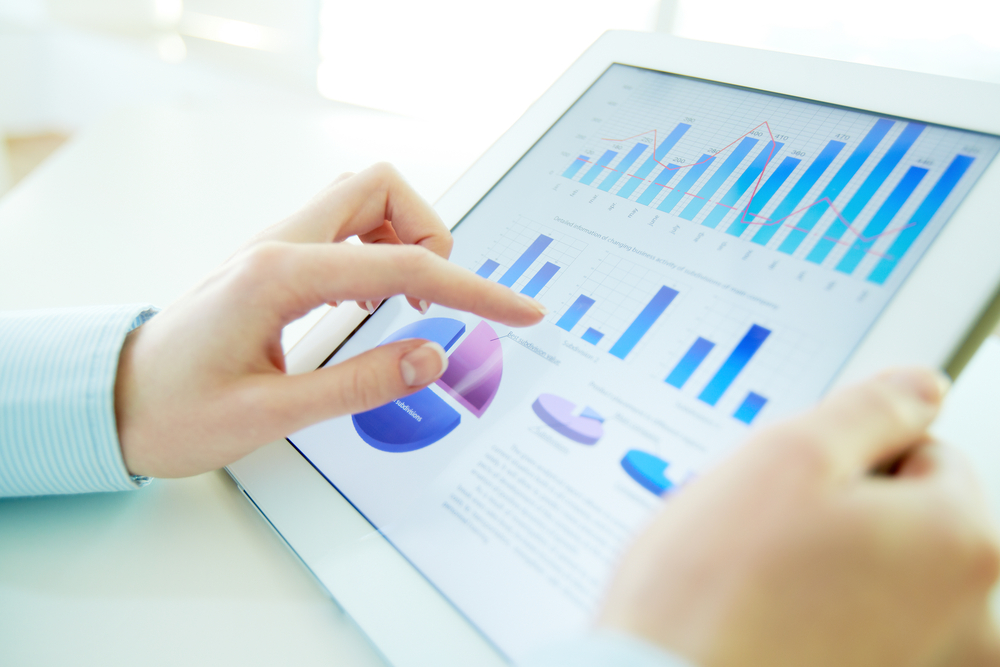 One final thing to consider when planning how to start an online store is what metrics you will use to track your progress. Success is nothing without a way to measure it.
Studying important online data can give you invaluable information about your website, e-commerce features, customer behavior, and product offerings.
Every online business is unique. This means you will need to determine which unique metrics it makes sense to track in order to achieve your business objectives.
Why Metrics Are Crucial
Without data, you have no way to know if your strategies are working. Metrics are the light that will guide your business planning, and identify areas of opportunity for growth.
There are two main types of metrics you want to clue into; real-time results and trending data.
Monitoring real-time dashboards and setting up alerts can allow you to quickly correct or adjust your online store based on what's happening in the moment. If your landing page goes down, or a flood of traffic hits your site all at once… you want to know.
Tools like Google Analytics or some features within the big e-commerce platforms allow you to set up a dashboard with real-time views. This can help you discover problems and fix them before they negatively impact your customers' experience.
Then there is trending data. These are key metrics you want to monitor and track over time for your online business.
This kind of data tells a story. It can let you know where the majority of your traffic is coming from; be it organic search, social media referrals, email marketing, etc. It can also tell you which pages are the most popular, what percentage of customers are completing purchases, what products are selling, and more.
By looking at the overall story of your business, you get a clearer idea of where the opportunities are and a better understanding of how to focus your resources.
Here's some ideas for the type of metrics you may want to track for your online store.
Identify Your Key Performance Indicators (KPIs)
There is a lot of data available to business owners. And while it can give you a lot of information, it can also be overwhelming if you don't know what to look at.
That's why it's important to think about your business goals and determine what key performance indicators (KPIs) it makes sense to track. This decision will be unique to your business and is dependent on what strategies and tactics you plan to implement.
Popular KPIs you can track in Google Analyics include:
Website traffic (including new visitors and returning visitors).
Pageviews: which pages are the most popular?
Referral traffic: where are your customers coming from?
Bounce rate: percentage of users who leave your site after viewing only one page.
Conversion or purchase rate: percentage of visitors who actually buy.
Average order value (AOV): the average a customer spends on a single order.
You also want to think about how you will determine the success of your marketing efforts.
It's important to establish some marketing KPIs so you can understand how your campaigns are performing. Some popular metrics to think about:
Email marketing: open rate and conversion rates.
Return on Ad Spend (ROAS): how much revenue your campaigns are generating in relation to how much you spent on advertising.
Pay-per-click (PPC): How much traffic you're driving to your site from a paid search campaign.
Start Selling Online!
Congratulations – now that you've completed all 8 steps for how to start an online store, you are ready to launch!
Keep in mind that an online business is not a "set it and forget it" proposition. If you want to succeed, you need to stay vigilant.
Keep an eye on your competition, stay on top of trends, and don't forget to track your KPIs. Customer behavior and tastes shift over time, you want to stay one step ahead of the curve and make tweaks as necessary.
If dropshipping is part of your business strategy, then GreenDropShip is your ideal supplier. With over 20,000 natural and organic products, we have an extensive inventory of gourmet and premium goods. This means you can easily adjust your product offerings to meet the changing demands of your niche customers.