Healthy Fat Trends Every Retailer Should Follow
For decades fats in foods have been considered a bad thing. And for good reason. Eating refined or sugary foods that are loaded with saturated fat can have a negative effect on your cholesterol levels and puts those with a heavy saturated fat diet at risk for heart disease. But the key phrase here is "saturated fats." Believe or not, there is such a thing as "good fats" or "healthy fats."
Healthy fats are good because they provide the body energy and also support cell growth. These fats even go so far as to help absorb nutrients and produce important hormones. If you're an organic foods online retailer, or want to promote healthy and nutritious eating, you'll want to know about trending brands and why you should make them available to your customer base.
Healthy Fats: The Latest Food Trend
Healthy fats have become one of the hottest food trends of 2020. More and more food brands are featuring healthy fats as one of the benefits of their products. While fat-free food products once dominated the healthy foods market, items with good fats are now beginning to take center stage as brands are now showcasing the great benefits of healthy fat.
Healthy fats actually comes in many forms. They can be found in several natural foods including the following:
Olive, canola, peanut, and sesame oils
Avocados
Olives
Nuts (almonds, peanuts, macadamia, hazelnuts, pecans, cashews)
Peanut butter
They can also be found in foods such as:
Sunflower, sesame, and pumpkin seeds
Flaxseed
Walnuts
Fatty fish (salmon, tuna, mackerel, herring, trout, sardines) and fish oil
Soybean and safflower oil
Soymilk
Tofu
However, until recently many consumers were unable to know whether healthy fats could be found in manufactured food products. This was primarily due to confusion over good fats and bad fats. But with the huge market of organic and natural foods available to the public, brands have taken the extra step to distinguish their products that offer good fats to consumers. As consumers have become more sophisticated and knowledgeable about healthy foods, this has created an excellent opportunity for online food retailers to feature brands and food products that offer healthy fats.
Below are a quick list of top brands that feature products with healthy fats your customers can enjoy. All of these products are available on GreenDropShip.
Top Natural Brands Featuring Healthy Fats
PEANUT BUTTER & CO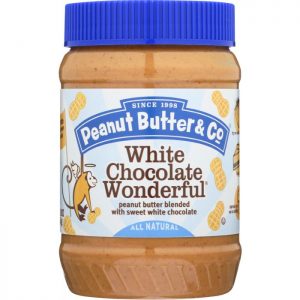 Peanut Butter & Co creates amazing peanut butter that comes in several delicious flavors. Organic and made with all-natural ingredients, the peanut butter also is heart-friendly with no trans fat or hydrogenated oils. Certified kosher, vegan, and gluten-free, Peanut Butter & Co products are loaded with good fats and are perfect for sandwiches, crackers and fruit slices.
Love Good Eats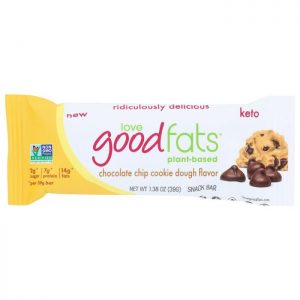 Love Good Fats nutrition bars says it all. These delicious bars are keto-friendly and plant-based. They come in several flavors including the super yummy Chocolate Chip Cookie Dough bar. Non-GMO with no added sugar alcohols, the brand proudly endorses good fats in all of their products.
Nutiva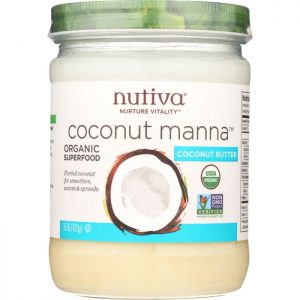 Nutiva founded their company on creating products that feature super nutrient food ingredients. So it's no accident that most of their offerings are rich in good fats. From hemp to coconut to chia and red palm-based food products, this organic food company also proudly features good fats in their products along with healthy pluses like non-GMO and zero trans fat. One of their best items, the Organic Coconut Manna, is made from pure coconut and vegan-grade with good fats in every spoonful.
Primal Kitchen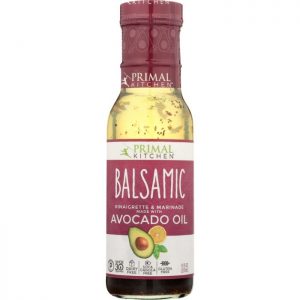 The Primal Kitchen brand touts itself as the best-tasting food pantry staples in the world. Their products are in fact delicious and are made with pure organic ingredients that are heart-healthy and nutritious. Like their other products, the Balsamic Vinaigrette Avocado Oil features healthy good fats and is sugar-free. Great for any salad or can be used as a marinade on meat dishes.
Manitoba Harvest Hemp Foods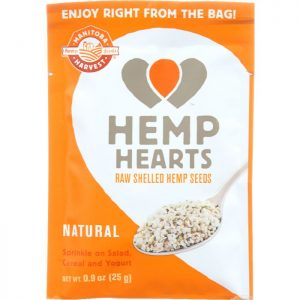 The largest hemp food manufacturer in the world, Manitoba produces hemp hearts, hemp seeds, and hemp snacks among other products. What makes this brand stand out is their line up of some of the most heart-healthy products on the market. Products like the hemp heart cereal literally burst with healthy fats while helping to maintain low cholesterol and cell building.
Doctor In The Kitchen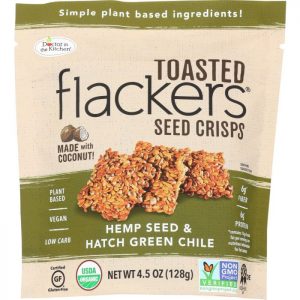 Doctor In The Kitchen is yet another brand that offers great healthy foods and snacks that are loaded with good fats and supportive of heart health. Products like Kitchen Crisps Hemp Hatch Green Chile make for great snacking yet certified gluten-free, kosher and organic. Doctor In The Kitchen features a variety of snack goods that the whole family will enjoy.
Dropshipping Opportunities
When it comes to selling healthy foods online, dropshipping is by far the best way to go. Dropshipping is an e-commerce business model in which the online retailer never has to handle the products. Instead, when an online retailer gets an order, they send it to a supplier. The supplier then ships out the order to the customer. This leaves the online retailer more time to market their website and get customers to their store.
When it comes to top of the line suppliers in the organic and healthy food realm, GreenDropShip can't be beat. We feature over 20,000 natural and organic products to choose from including a huge inventory of products that showcase healthy fats among their ingredients. For healthy foods, GreenDropShip is the place to look for. Sign up to view our products today and find out why we should be the supplier of your choice.