Top Health & Wellness Product Trends For Dropshipping
Dropshipping is, hands down, one of the easiest ways to launch an ecommerce business. Simply create an online store and import products… then you're ready to start promoting and selling!
But here's the kicker, in order for your store to be truly profitable, you need to stand out from the competition. And that means carrying the RIGHT mix of products that will attract your niche customer to your online store.
Knowing what your target audience cares about and staying abreast of what products are trending in that space is therefore a critical component for success. If your target customers care about health and well-being, you've come to the right place.
Check out our list of the top ten (10) health and wellness product trends for your dropshipping store. You just might find the inspiration you need for your next great product idea.
1. Immunity Boosters
If Covid has taught us anything, it's that having a strong immune system matters. So instead of waiting until someone feels sick to treat symptoms, consumers recognize the importance of continuous daily immune support for long-term health.
According to Market Research, over 50% of consumers reported taking more supplements to support their immune health in 2020. In fact, "food as medicine" is a growing trend that literally exploded this past year.
Elderberry comes out the big winner, with projected growth of almost 200% in 2020. But it's not just immunity specific supplements consumers are grabbing, sales of multivitamins are also up about 112%.
Basically any product that contributes to everyday health and supports immunity is likely to be increasing in popularity with consumers. You can take advantage of the trend by offering vitamins, supplements, and homeopathic remedies in your online dropshipping store.
Vive Organic: Immunity Boost with Elderberry Shot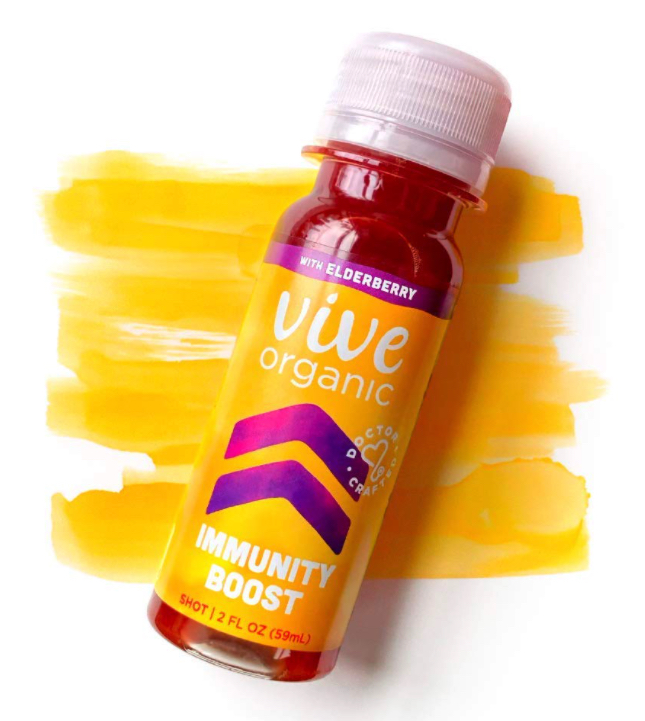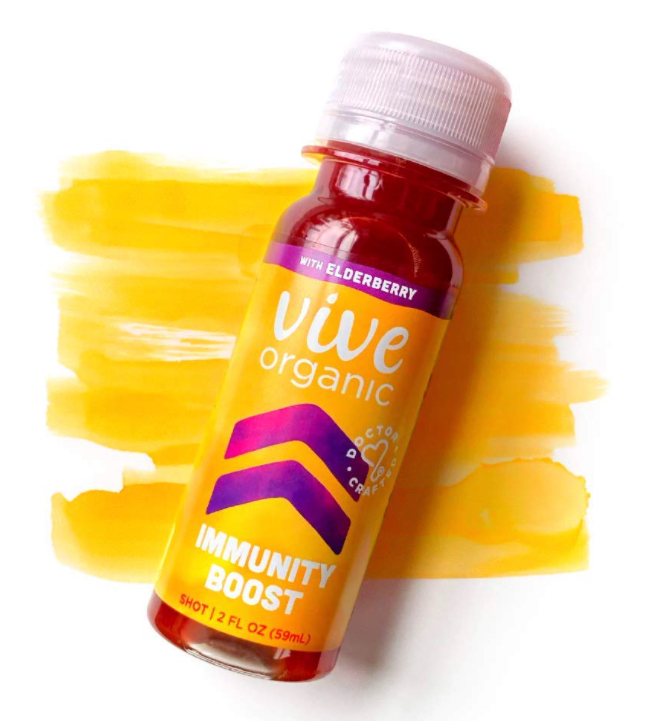 One great option is this quick shot from Vive Organic which has a five star rating on Amazon. It offers a high concentration of ginger and turmeric root to kick start immunity. It also contains black pepper which aids absorption and elderberry which activates an innate immune response.
Consumers can take this wellness shot whenever they are feeling low and need a quick boost or energy. Or even daily, as part of their immunity boosting health and wellness routine.
Additional Immunity Boosting Product Resources:
2. Collagen
Collagen supplements have become exceptionally popular to buy online. Consumers are always on the lookout for supplements to enhance hair, skin, and nails. And if it offers anti-aging properties as well, even better. Collagen checks all these boxes.
As a result, choosing to carry some collagen products is a great way to drive traffic and sales for your dropshipping store. If you're looking for a brand that's well-respected in the marketplace, then NeoCell is a premier option for you.
GreenDropShip carries a variety of NeoCell items, including their flagship Super Collagen + C product. This is one of our consistently bestselling beauty and dietary supplement brands.
NeoCell: Super Collagen + C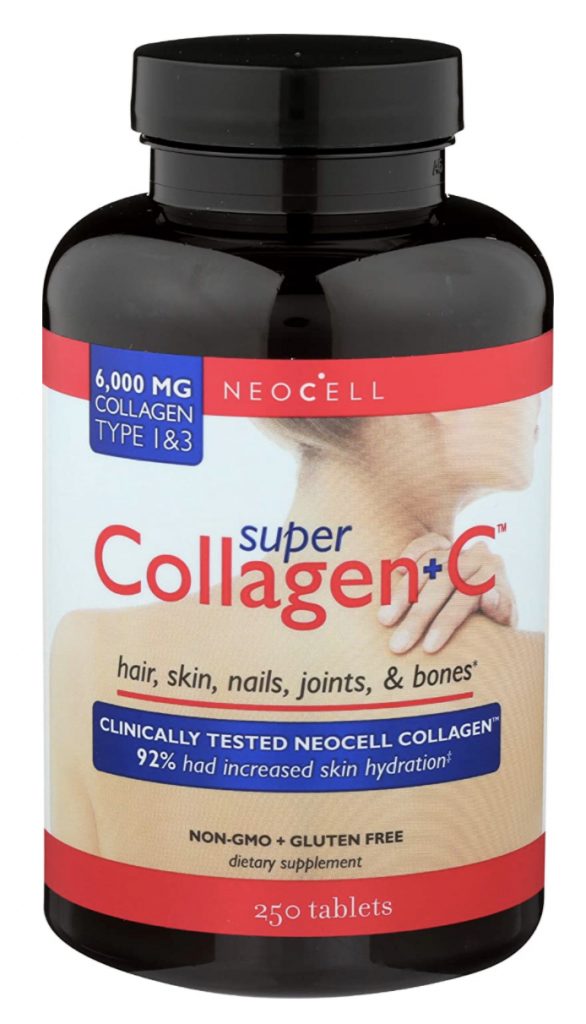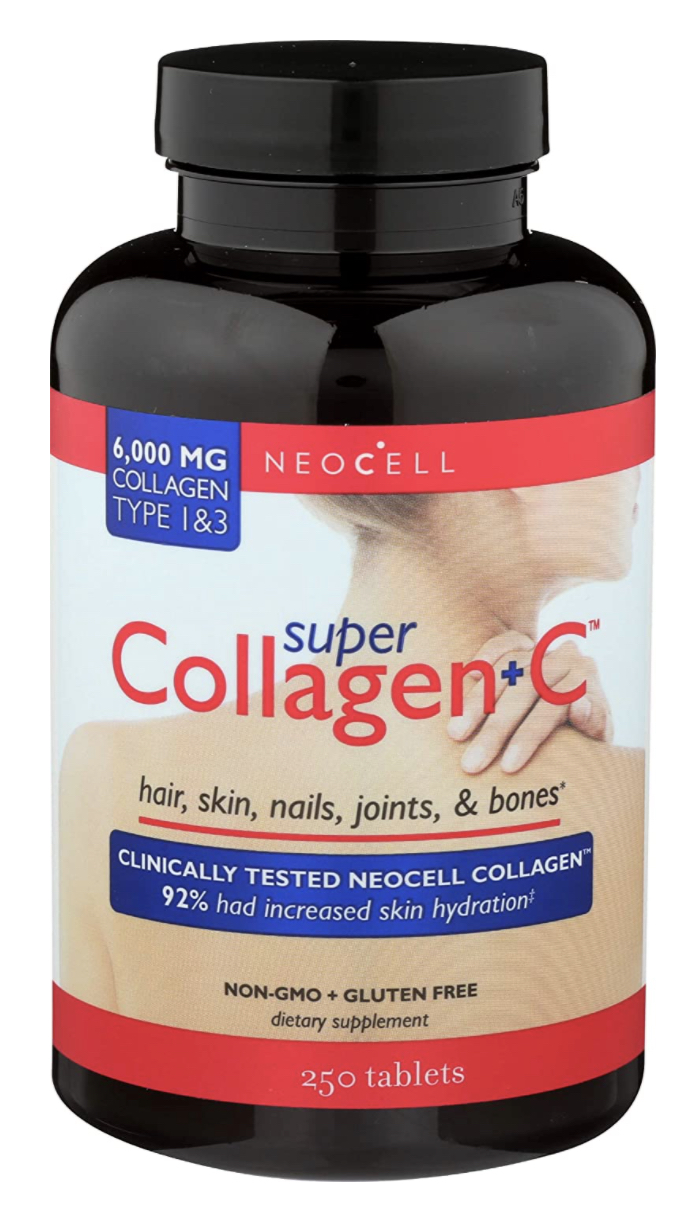 This product is a 2-for-1 supplement powerhouse. It provides the same proprietary Super Collagen blend that NeoCell is famous for, but with an added antioxidant boost from vitamin C.
NeoCell's Super Collagen + C is incredibly popular on Amazon. This particular item has 5,000 reviews with an average rating of 4.5 stars. NeoCell has also been given the coveted Amazon's Choice award. This is one health and wellness product trend worth adding to your online store.
3. Air Purifiers
One of the fastest growing wellness products on the market is the at-home air purifier. A product which continues to evolve with smart connectivity technology.
Did you know that indoor air can be up to two to five times dirtier than outdoor air? Yuck.
Abe Malkin, MD, the Founder and Medical Director of Concierge MD LA, a home-based concierge medical practice says, "HEPA or medical grade filtration systems are the best," adding that air purifiers have been proven effective against influenza, measles, and even SARS. They can "extract airborne asbestos particles" and are useful in preventing seasonal allergies and asthma.
In addition, by removing contaminants, trapping airborne particles, and slowing the rate of dust accumulation air purifiers might be able to help your home stay cleaner longer.
With all those great benefits it's no wonder that air purifiers are an up and coming health and wellness product trend worth getting ahead of.
More and more consumers are looking to 'clear the air' and create a healthier and germ-free home. Give you customers additional peace of mind by offering a device that uses a HEPA filter, the gold standard for indoor air purifiers.
4. Brain Snacks
Many people now find themselves working from home, which means the kitchen is always open. As a result, snacking is at an all time high.
But what's interesting is that remote workers approach their snacking from a different perspective. They want brain snacks, food that will help them feel energized and able to focus on their jobs throughout the day.
Conscious snacking is a health and wellness trend born from the needs of busy at-home workers wanting to stay sharp. Leading the way in the brain food snack group is dark chocolate, dried or fresh berries, and nuts to provide the body with free radical and toxin-fighting compounds.
Consider adding these goodies to your online dropshipping store. Then be sure to let customers know how these "brain snacks" can give them the boost they need to get stuff done.
Power Up: High Energy Trail Mix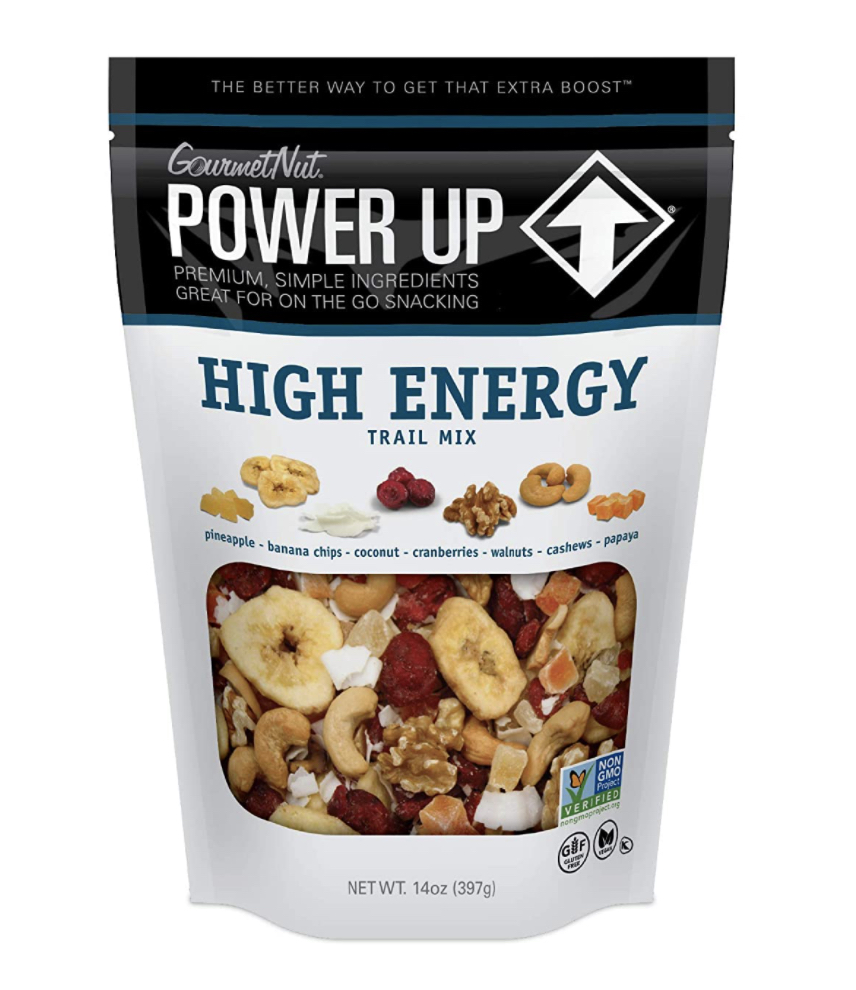 This high energy mix is the perfect antidote for the 3 o'clock slump. A satisfying blend of walnuts, cashews, crispy banana chips, cranberries, mango, papaya, and nutritious pumpkin seeds, this trail mix does not contain sulfites or other preservatives.
It also has a 4.6 star rating on Amazon with nearly 25,000 reviews! Which is why it's a certified Amazon Choice product. Plus it's Project Verified Non-GMO, Gluten Free, Vegan, and Kosher. This is snacking done right.
Navitas: Organic Goji Berries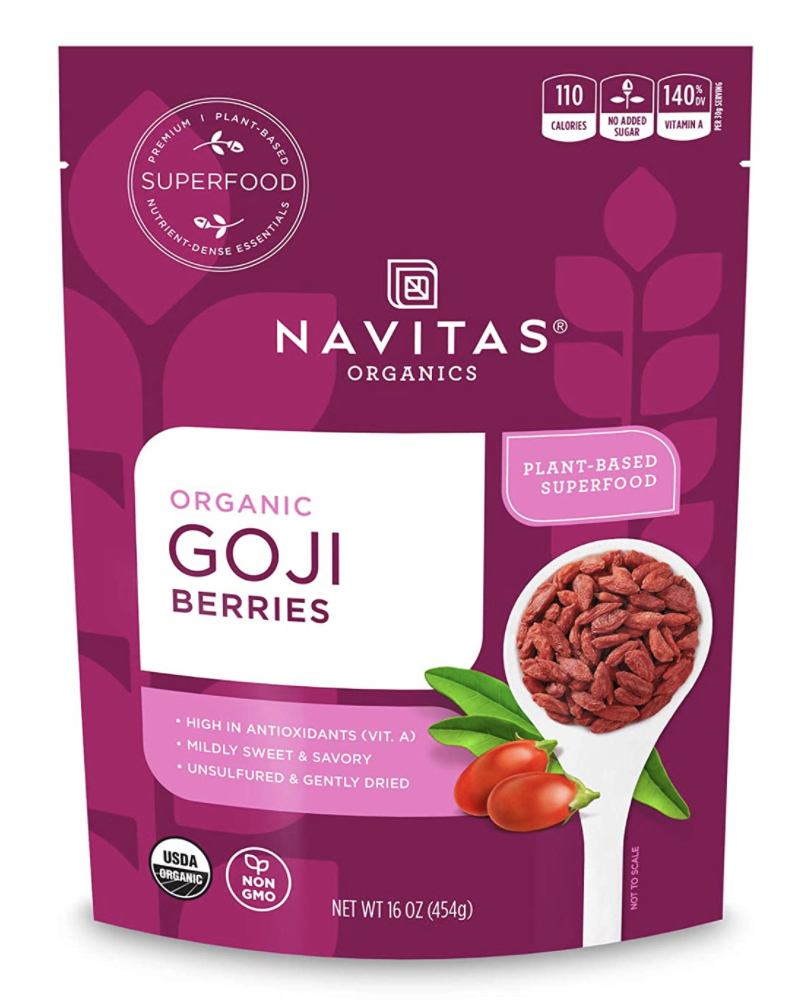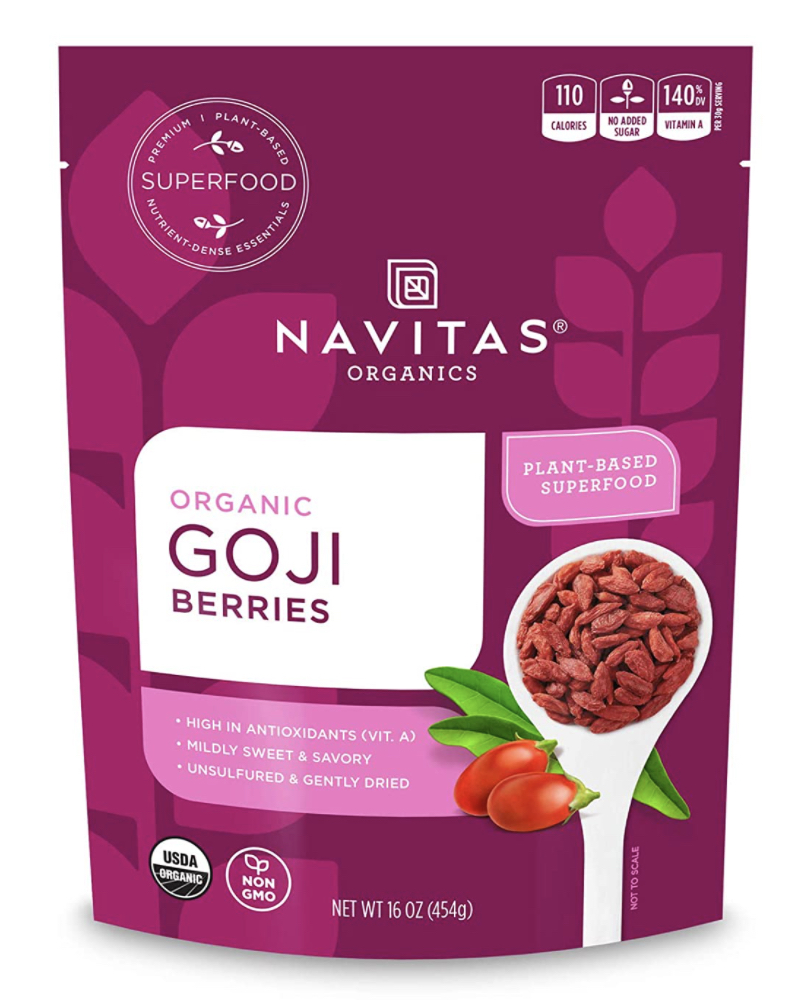 Another great brain snack, Navitas Organics Goji Berries are premium quality, low temperature dried to preserve their vital nutrients. They contain no preservatives or added sugar.
Goji berries are also an antioxidant powerhouse, one serving contains 140% DV vitamin A. Swapping Goji Berries for your typical dried fruit is a great way to amplify nutritional intake! They can be eaten alone, or added to yogurt, oatmeal, granola, or trail mix.
These berries have a 4.6 star Amazon rating with over 5,500 reviews. If you want to offer healthy snacks for your online customers, this is another great choice.
5. Flexitarian and Plant-Based Diets
There's been a huge uptick in the number of people who say they want to eat less meat. However, trying to convince a meat-eater to go full vegan may be too much to ask from the start. Meeting them somewhere in the middle might make more sense.
Rather than trying to convince omnivores to ditch meat and dairy entirely, there's a growing health and wellness product trend to simply focus on reducing the intake of animal products. In fact, up to 60% of millennials are interested in adopting a flexitarian diet, according to Statista.
Offer consumers plant-based options and recipe ideas to help them make the switch! Promoting plant-based products in your online dropshipping store is one way to help your customers achieve their healthy lifestyle goals.
Beyond Meat – Plant-Based Ground Meat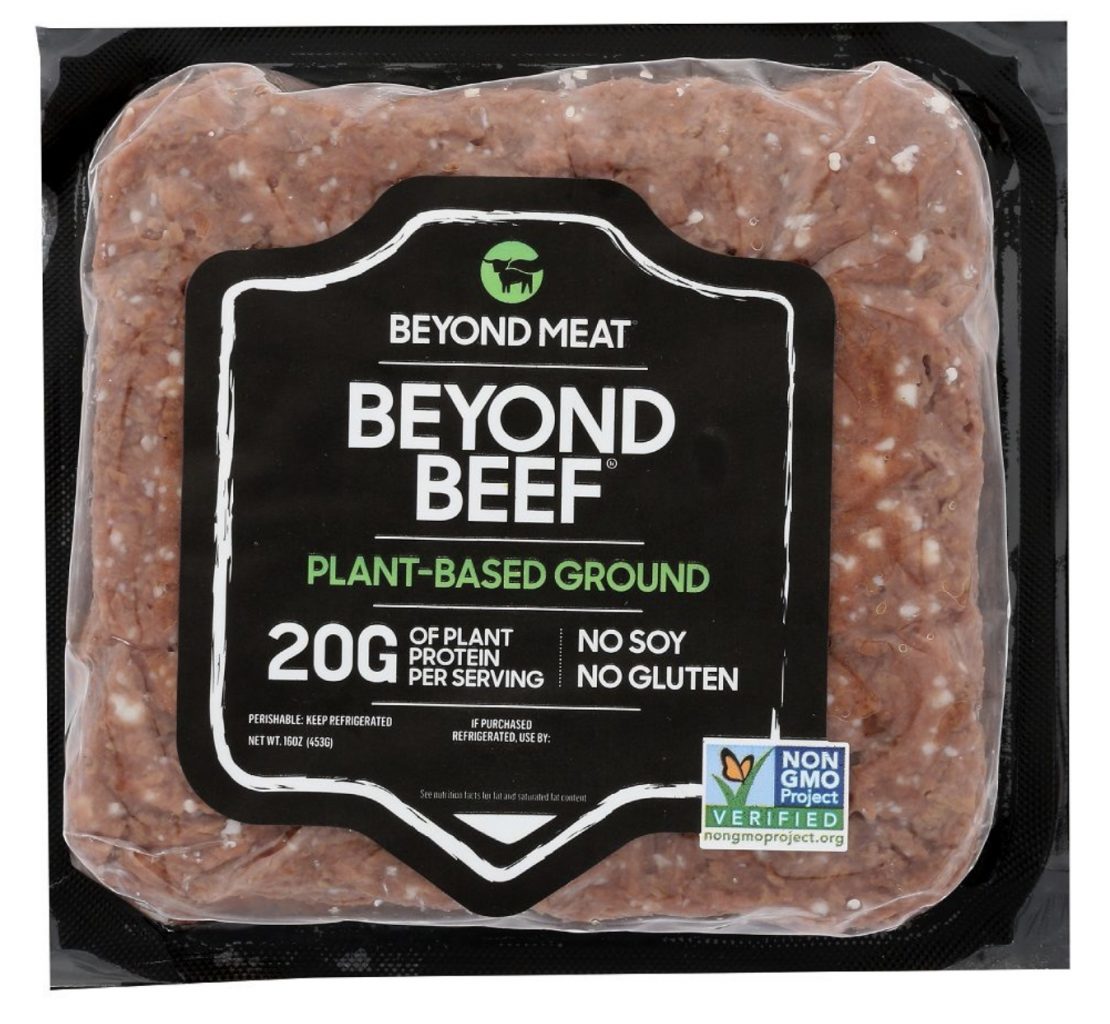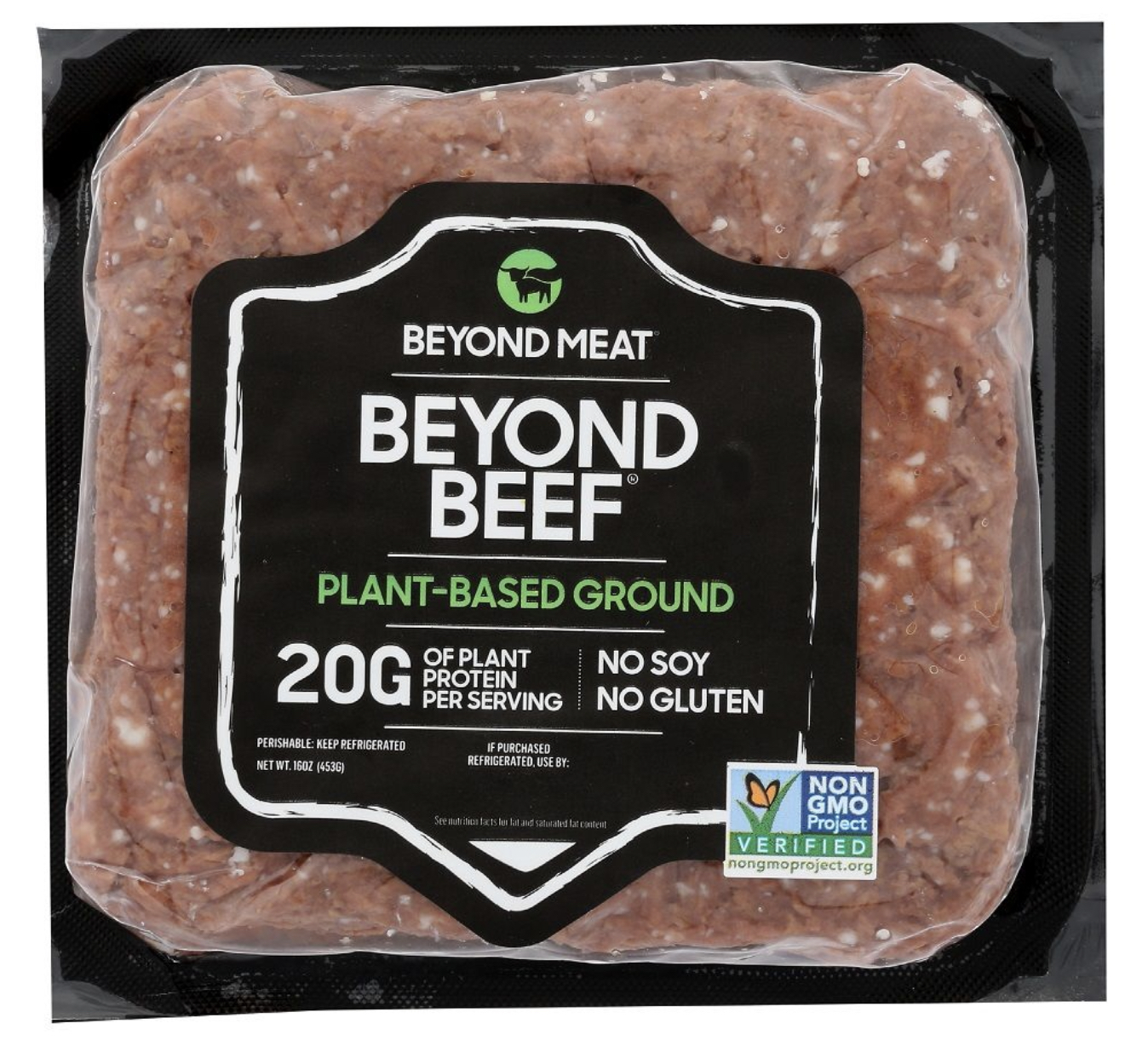 Ground beef is a pantry staple. But what if you could replace it with a plant-based alternative that cooks and crumbles just like beef? With this product, you can!
Each serving of Beyond Beef has 35% less saturated fat than 4 oz (raw) 80/20 ground beef and marbling that tenderizes when cooking. Your customers can use it to make hamburger patties, meatballs, tacos, bolognese sauce…. Basically any recipe that calls for ground beef can be easily replaced with Beyond Meat.
Plus it's soy-free and gluten-free, Non-GMO Project Verified, and has an average rating of 4.6 stars on Amazon with over 2,050 reviews. Even more important, according to Keyword Planner, the "Beyond Meat" brand has as many as a million monthly searches on Google. So you know it's a trending product!
Additional Plant-Based Diet Resources:
6. Natural and Organic Skincare
One thing you can kiss goodbye in 2021 are complicated 12-step skincare routines. These days when it comes to a skin regimen, simple is where it's at.
Surveys indicate skincare brands that value ingredient list transparency are growing in popularity. Customers care about what chemicals might be lurking in the beauty products they use, and rightly so.
The old school complicated formulas with mile-long ingredient lists meant more opportunities for skin irritation, allergic reactions, and exposure to potentially harmful chemicals.
The current health and wellness dropshipping trend is for natural and organic skincare products with a short list of recognizable ingredients. These products offer less chance of an adverse reaction, and tend to be more eco-friendly to boot.
Weleda: Skin Food Light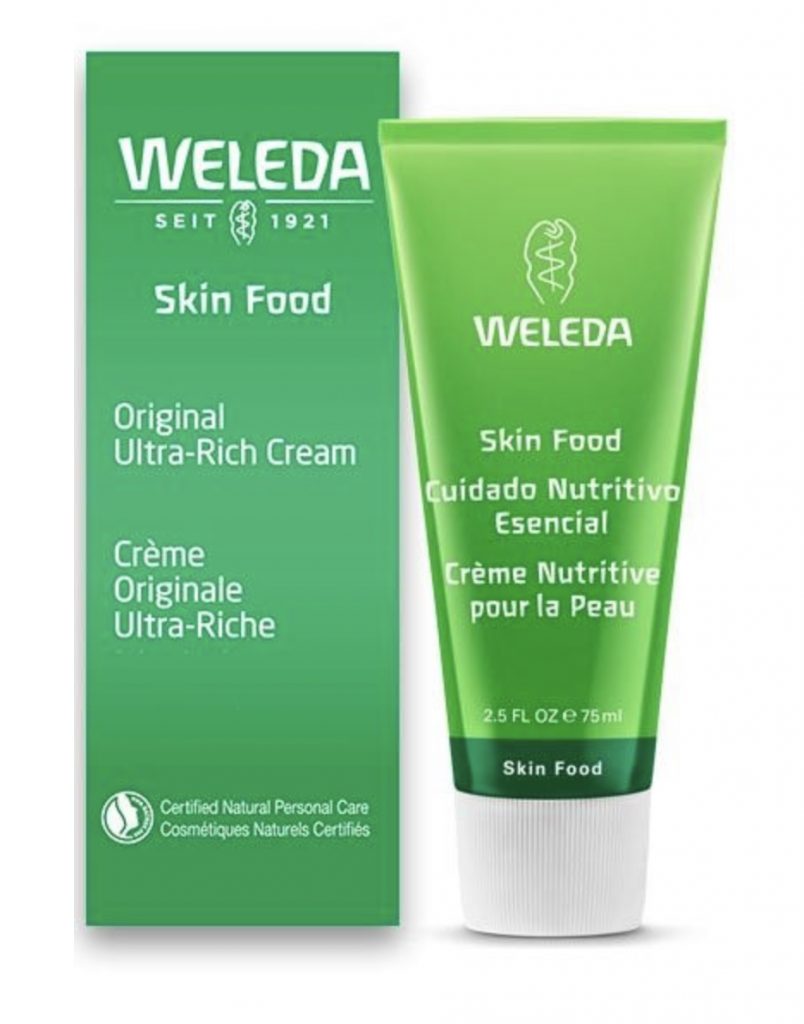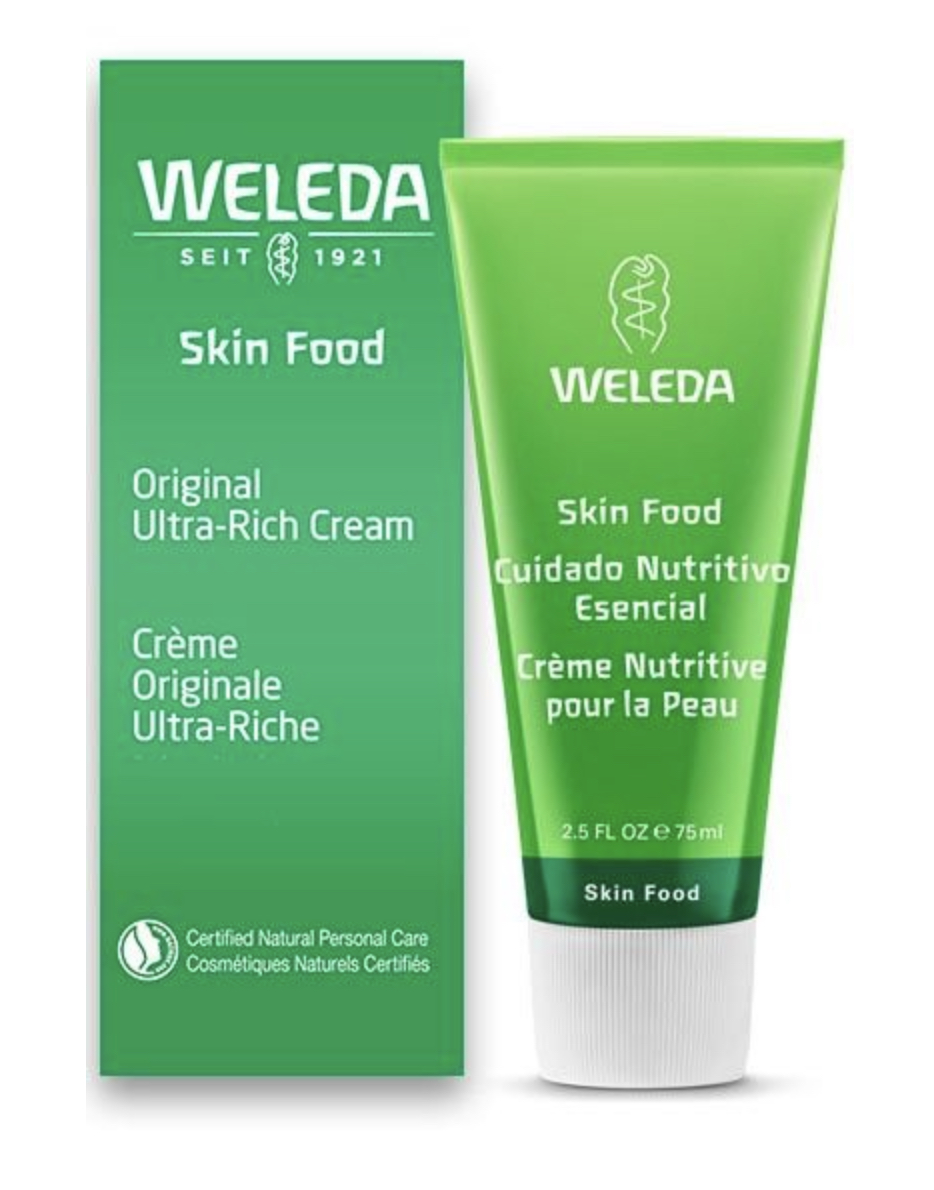 Skin Food is a universal savior of dry, rough skin on faces, elbows, hands and feet. With extracts of gentle viola tricolor, calendula and chamomile, in a rich, thick base of oils and beeswax, Skin Food hydrates skin to give customers a healthy-looking glow.
This product is rated 4.7 stars on Amazon with over 6,000 online reviews. It's also an Amazon's Choice award winner and a perennial bestseller.
Additional Natural Skincare Resources:
7. Keto Products
If you've so much as looked at a health magazine lately you've probably seen an article about keto. A ketogenic, or keto diet as it is more commonly referred to, focuses on reducing the number of carbohydrates a person eats and increasing the amount of fat.
Keto product sales are soaring, and brands are taking notice. In fact, the number of global product launches featuring a keto claim increased 239% year-over-year in 2019.
What was once seen as a very specialized niche diet, has become a leading healthy lifestyle trend. In 2018, the word "Keto" was the most 'Googled' food-related topic in the world.
This is one health and wellness product trend that isn't going away anytime soon. Adding some keto products to your dropshipping inventory and marketing messaging can be a great way to attract health minded consumers to your online store.
Love Good Fats: Peanut Butter Chocolatey Bar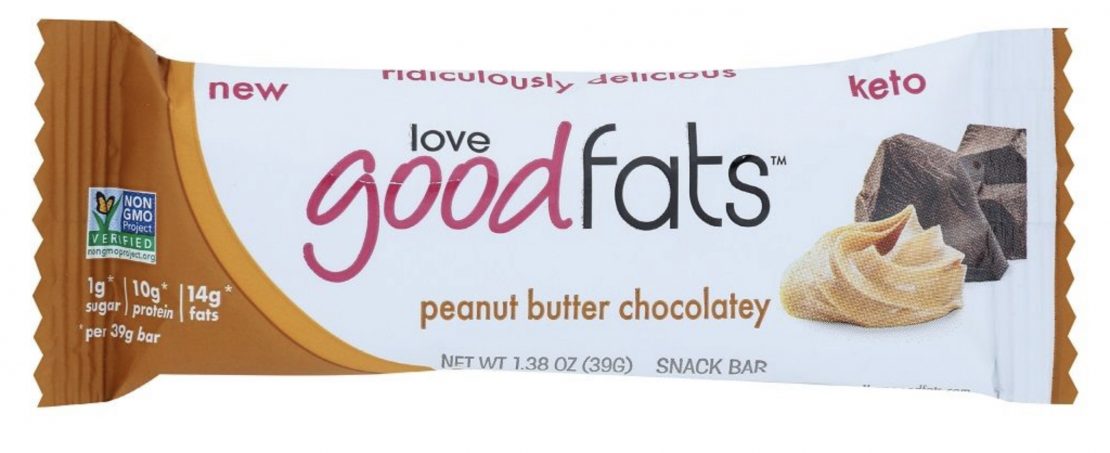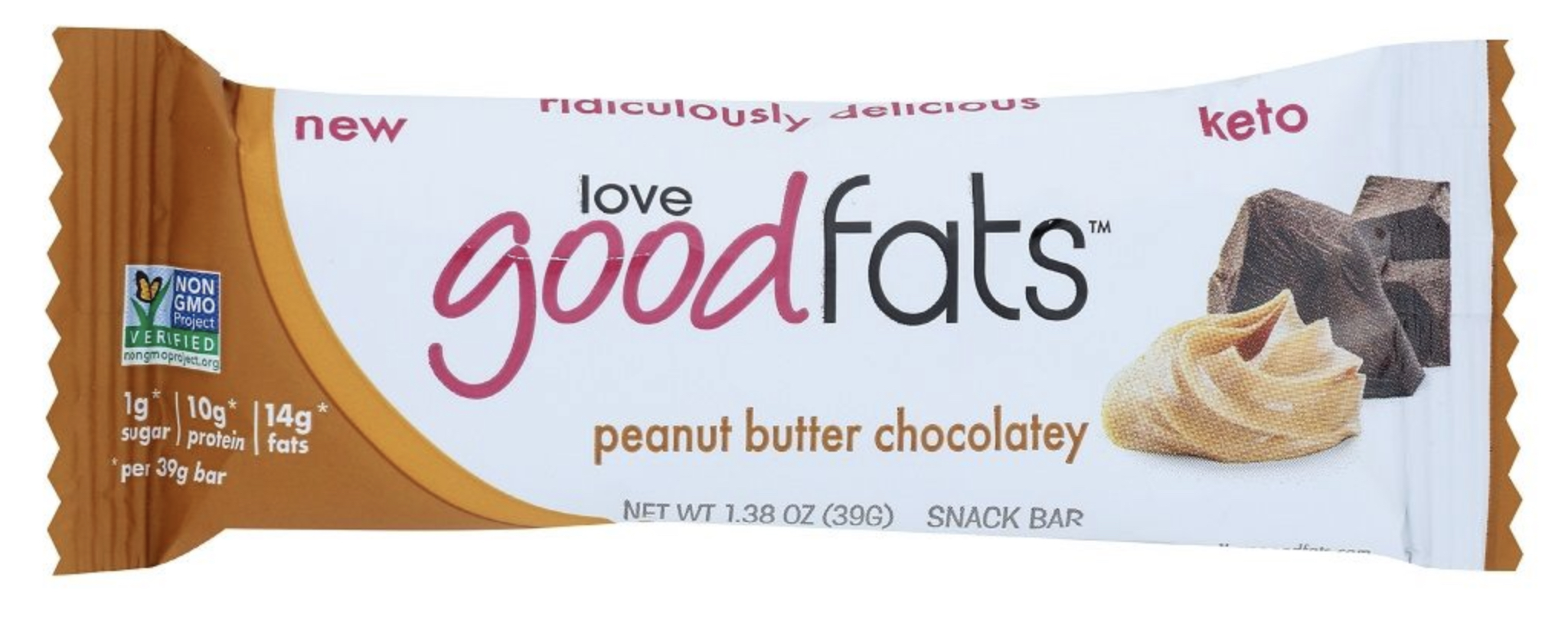 For keto folks craving something sweet, this is like a to-die-tasty homemade creamy peanut butter cup. The big difference? These high fat, low carb bars have only 1g of sugar each. Which means you can have "dessert", without going off plan.
With over 250 Amazon reviews and an average rating of 4.4 stars, this is definitely a keto product worth adding to your dropshipping store. Try it frozen for a completely different texture!
Additional Keto Resources:
8. Natural Sleep Aids
Sleep care is the new self-care. Let's face it, this past year has been a stressful one and that takes a toll on a person's sleep. As a result, sleep masks, sleep trackers and cooling sleep pillows continue to show sales growth.
In addition, the popularity of natural (non habit-forming) supplements designed to help consumers get a good night's rest are also on the rise. After a few years of slow growth, sales of melatonin have suddenly exploded!
Melatonin, a natural sleep aid, showed an increase of 14% sales growth in 2019 and another 17% in 2020, according to Nutrition Business Journal data. Today melatonin makes up about half of all healthy sleep supplement ingredients in market share. Making it a great health and wellness product trend to consider for your dropshipping store.
Also don't forget about natural sleep beverages, such as Som Sleep Support or herbal teas known to induce drowsiness like chamomile, ashwagandha, valerian, lavender, lemon balm, and peppermint tea.
Natrol: Melatonin 5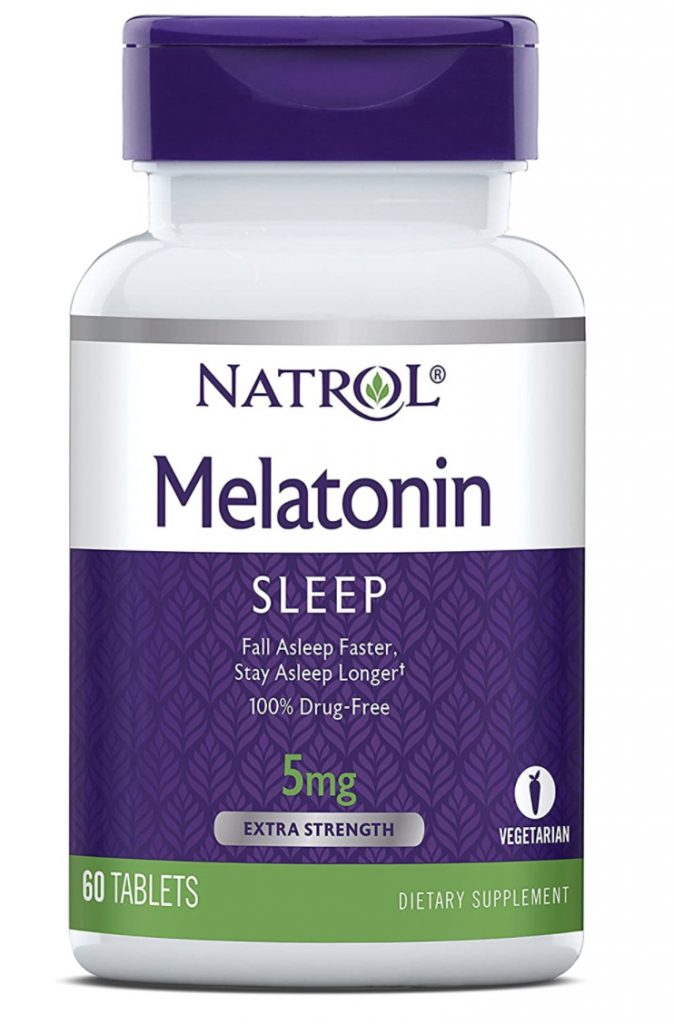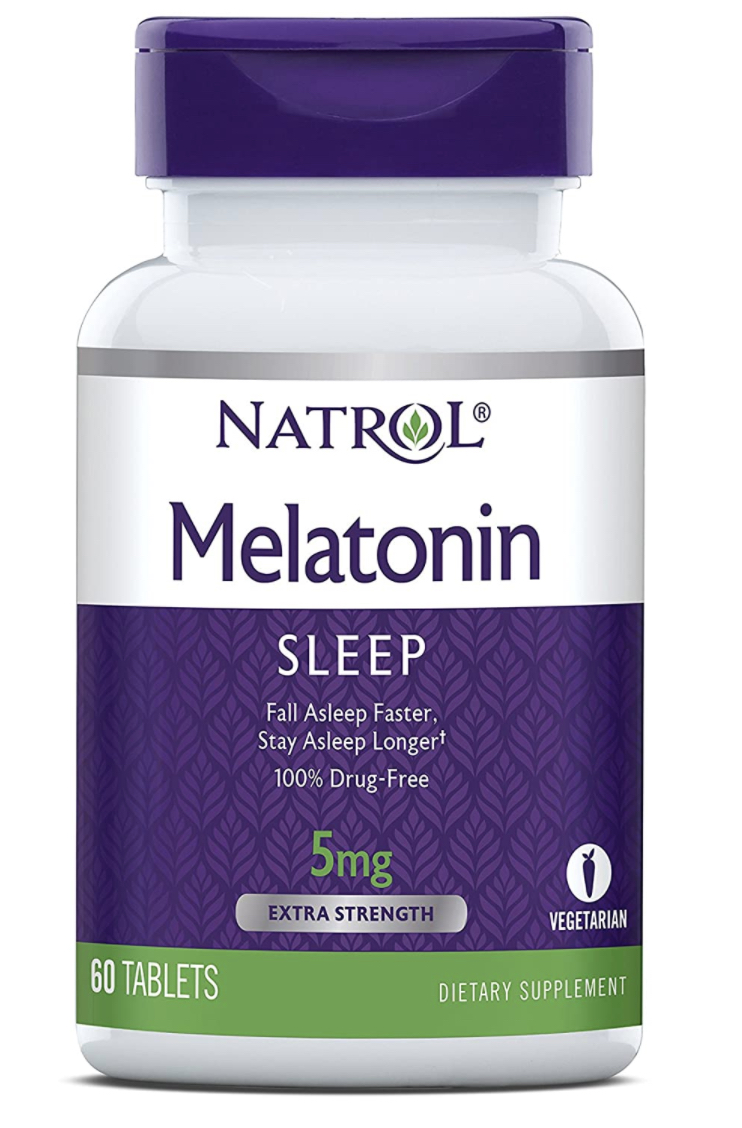 Melatonin is naturally produced by the body to manage sleep cycles, but its balance can be easily disrupted. Natrol Melatonin Tablets can help your customers fall asleep faster, stay asleep longer, and wake up feeling refreshed, plus, it's 100% drug free and vegetarian.
SOM: The Original Som Sleep Support Formula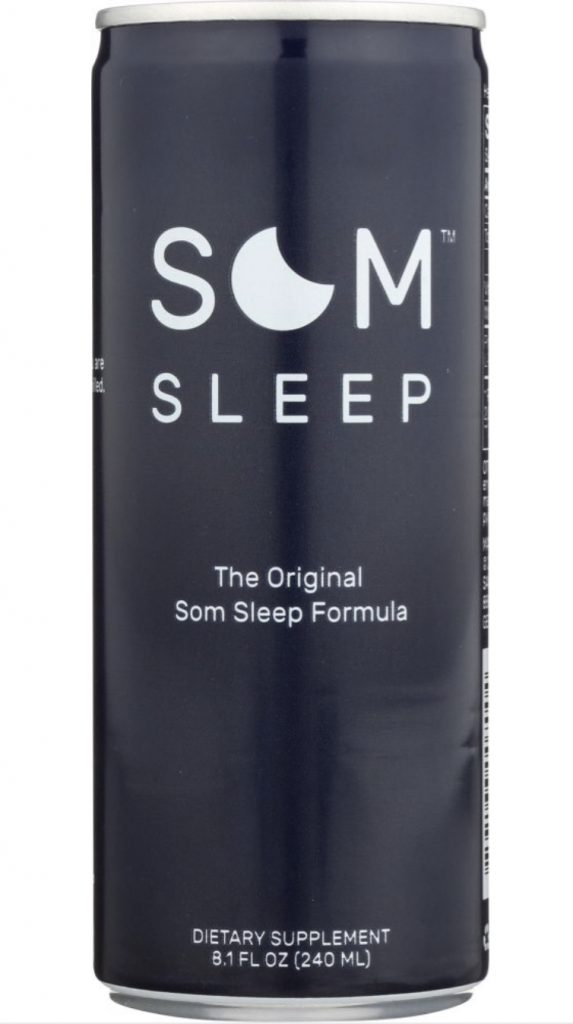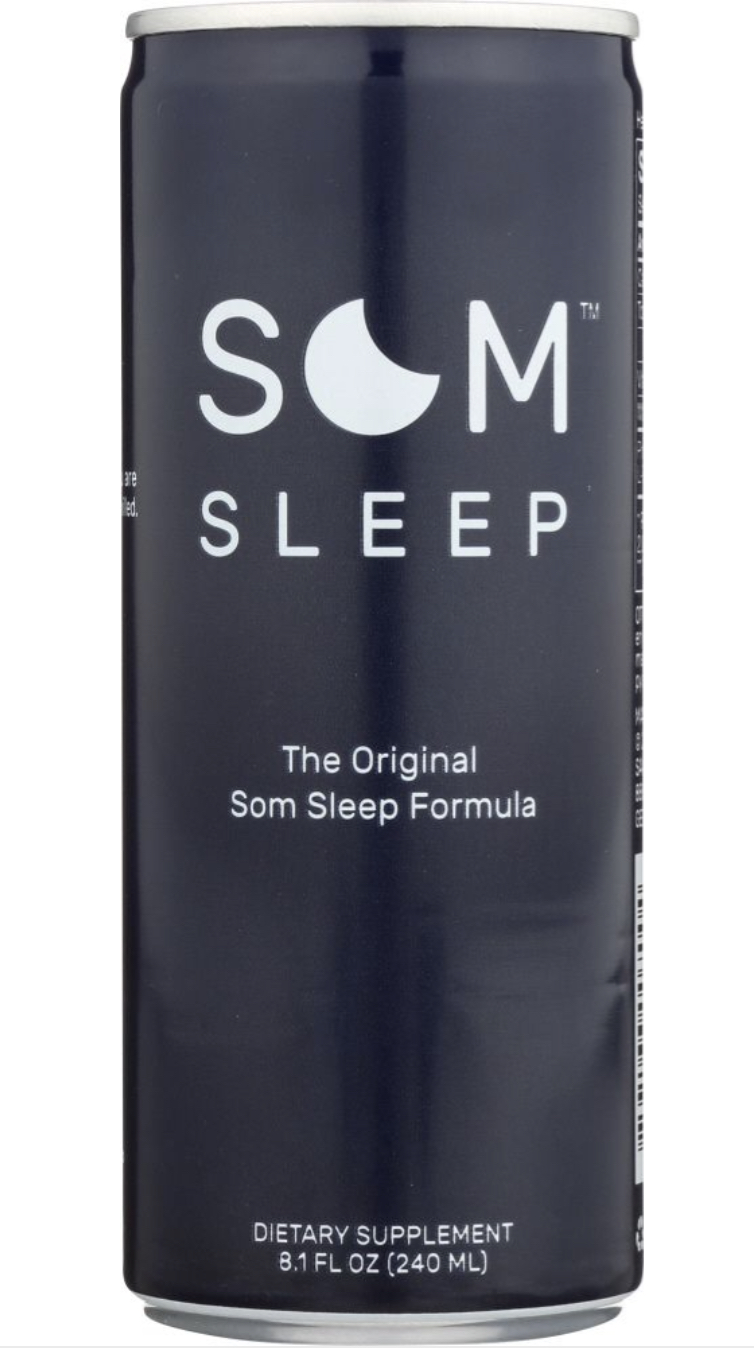 Drink Som Sleep Support 30 minutes before you are ready to go to bed. It's that simple! This beverage is the perfect blend of taste and support for a full night's sleep.
The all-natural drink includes active ingredients that are naturally found in your body, a healthy diet, and green tea. These ingredients help promote relaxation and provide your body with nutritional support for healthy sleep patterns.
9. Pre and Probiotics
Gut health is the next frontier of medicine. Those tiny little microbes in your intestines are responsible for a lot when it comes to your health. They can impact everything from your mood and mental health, to your digestive and heart health.
Probiotics are the actual live bacteria found in certain foods or supplements. Whereas prebiotics are substances (mostly fiber) that the beneficial bacteria in your gut eat to thrive.
Eating balanced amounts of both probiotics and prebiotics can help your customers ensure they have the right balance of bacteria to keep their gut microbiota healthy. Making this another health and wellness product trend worth checking out for dropshipping.
Culturelle Probiotic: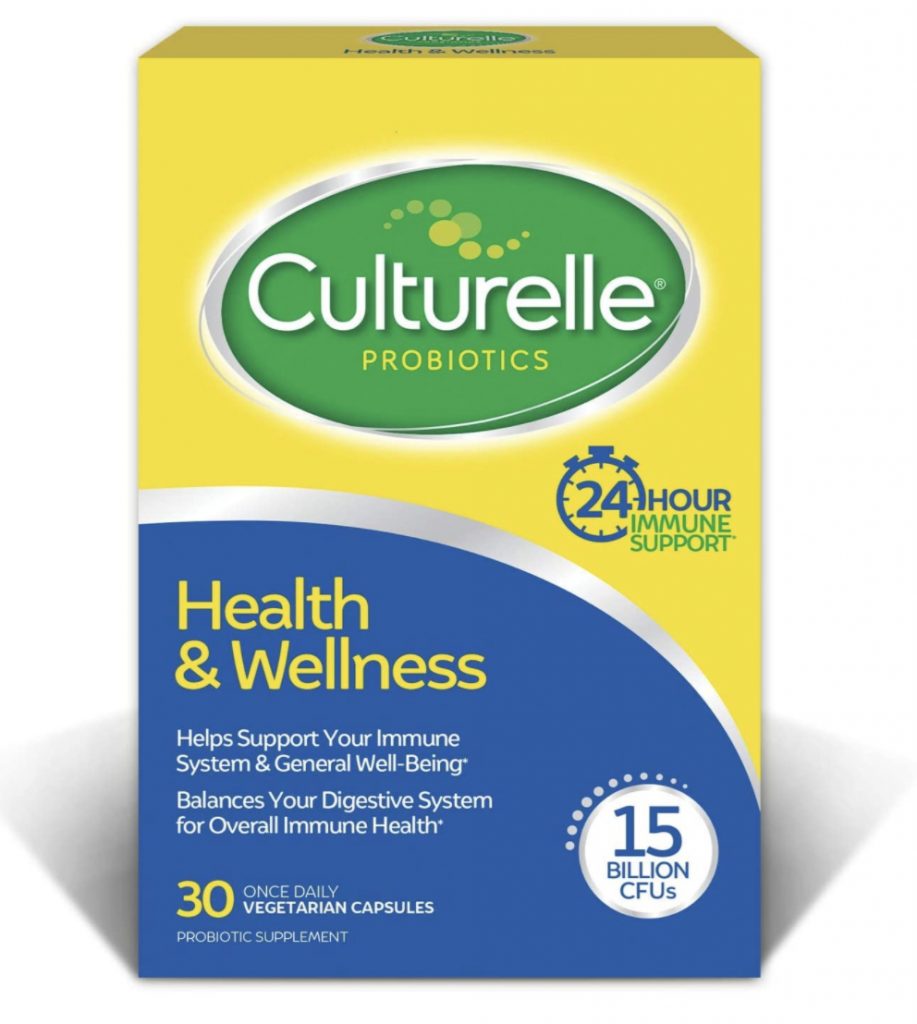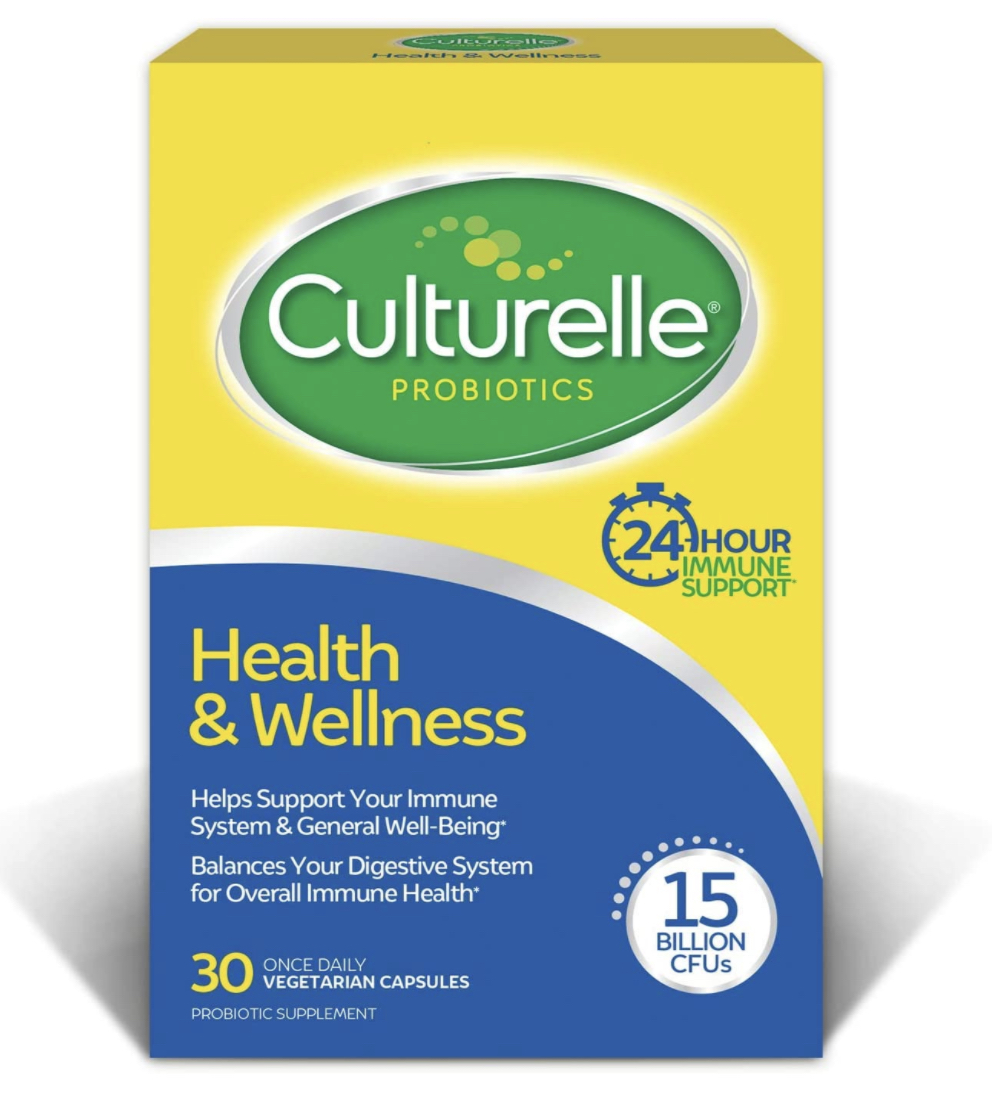 The product works naturally with the body to help restore the natural balance of good bacteria in the digestive tract, where 70% of the immune system resides. Balancing the bacteria in the intestines helps optimize your immune system and supports your natural defenses.
The best part about Culturelle's probiotic? There's no refrigeration required! Every package of probiotics meets the highest standards for purity and potency when consumed. To preserve the billions of CFU's (colony-forming units) in your Culturelle, store it in a cool, dry place away from direct sunlight.
Navitas Organic Chia Seeds: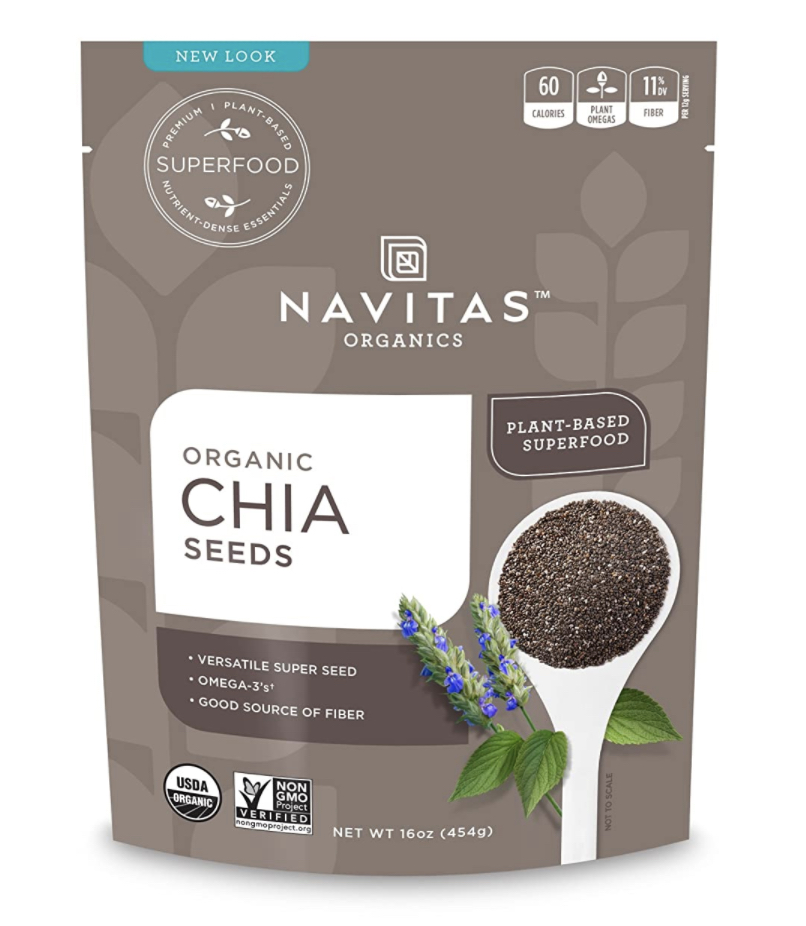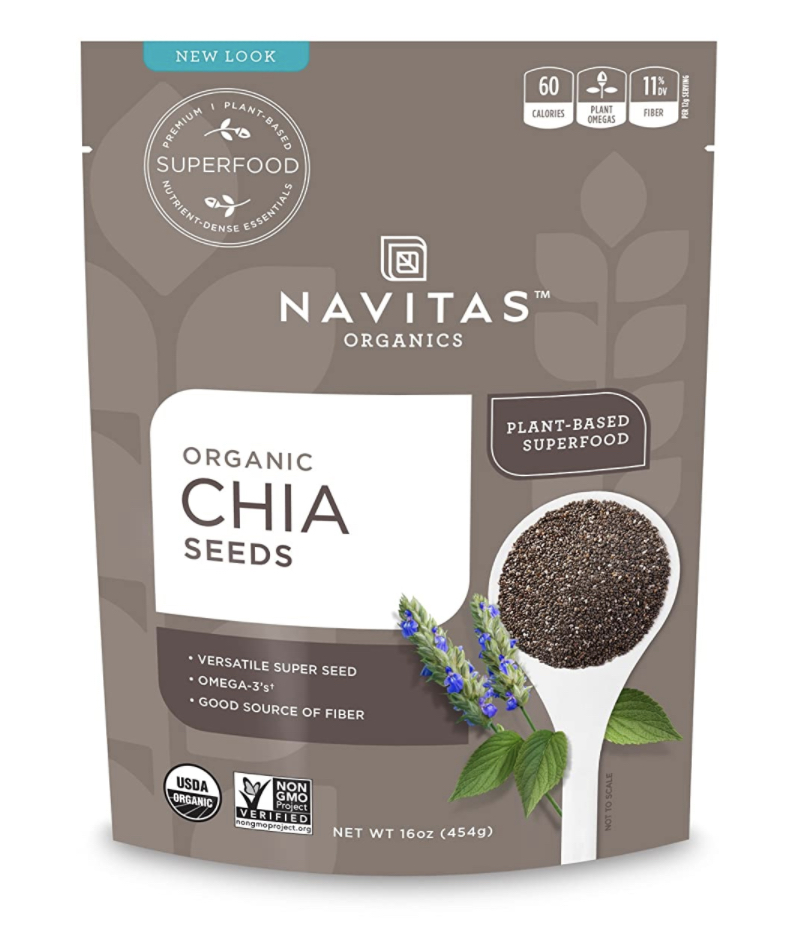 These seeds are some of the best plant sources of anti-inflammatory omega-3s known as alpha-linoleic acid (ALA), which your body converts to the same helpful omega-3s found in fatty fish. They're also teeming with soluble fibers, which makes them great prebiotics.
If you've ever made chia pudding, you've witnessed the gel-forming effect of the seeds' prebiotic soluble fibers. The same thing happens in your gut, which helps repair the gut lining as well as feed your microbes.
10. Kids Nutrition
With more kids attending online school parents now find themselves tasked with making lunch rather than relying on the school cafeteria.
To better their family's health, parents are now looking for products the kids like to eat that are also nutritious. Furthermore, given growing concerns about sugar and artificial ingredients, consumers want foods made with more natural ingredients.
You can also anticipate a rise in plant-based options for children to support health and wellness. Many parents hope to teach their children sustainable food habits they can use throughout their lives.
How to take advantage of this health and wellness product trend? Look for kid-friendly items that are organic and low in sugar, but that also score high for yumminess.
Annie's Homegrown: Organic Vegan Mac Cheddar Flavor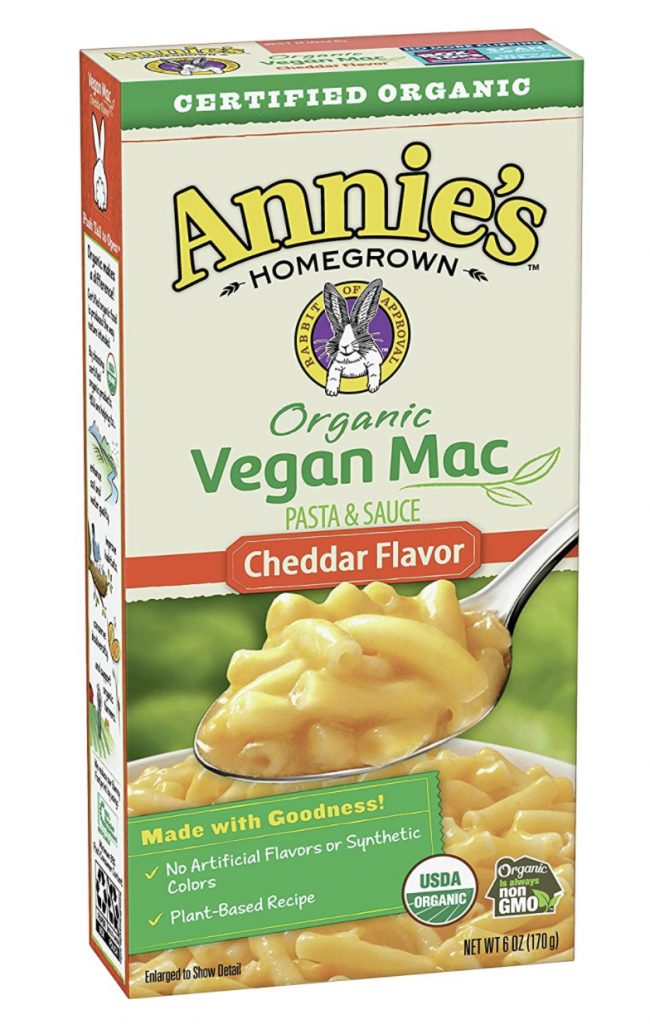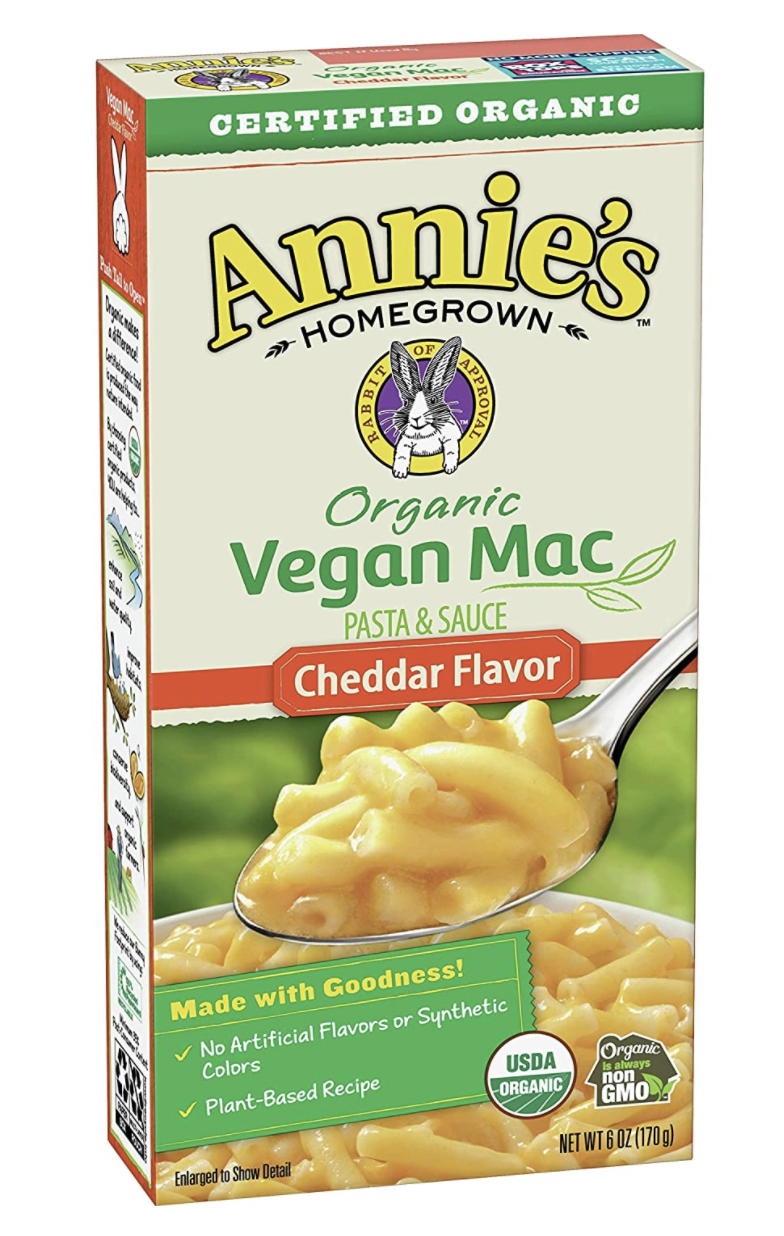 Something vegan and organic that kids will actually like? Yup, that's Annie's Homegrown Vegan Mac Cheddar.
This easy to fix lunchtime staple has no artificial flavors, synthetic colors or preservatives. It's also USDA Certified Organic and Non-GMO. Plus, it has over 900 Amazon reviews with an average rating of 4.7 stars. So it tastes good to boot!
Start Dropshipping Health and Wellness Products Today!
While finding a reputable health and wellness product supplier can sometimes feel like a bit of a challenge. It's definitely worth the effort. Because partnering with a vetted dropshipper will greatly improve your customer experience.
The good news is that GreenDropShip is an innovative, easy to use, and reputable supplier that offers a Shopify app for seamless integration to your online dropshipping store.
We also offer more than 20,000 natural and organic brand name products that are made in the USA in a variety of niches, including food and beverage, health, baby, wellness, beauty, cleaning, and more. Let us take care of the logistics, while you focus on driving traffic to your online store.
Join GreenDropShip today and start making sales!