How to Sell Beauty Products Online: Unique Ideas to Start a Business
Sell Natural Beauty Products Online
Natural skincare, hair care, make-up, perfumes, toiletries, deodorants, and oral cosmetics are all different types of beauty products you can sell online.
How to Set Up A Beauty E-Commerce Website
Firstly, you need to select a domain name for your e-commerce store. The domain name should be the same as your brand name. Secondly, you need to register your domain name using a domain registrar. Thirdly, you need to pick an online platform in order to sell your beauty products online. Shopify, Wix, Magento or the WooCommerce plugin in WordPress are a few ways you can set up your online beauty store.
Here are a few things to remember when setting up your e-commerce store:
Have a Terms & Conditions page to protect yourself when collecting personal data from users such as name, shipping address, phone number, etc.
Mention shipping & return policy.
Set up a payment getaway to process credit card payments.
How to Find A Beauty Wholesale Supplier
There are some great online supplier directories that are completely free. These online directories list a huge number of manufacturers. A few examples of domestic and overseas suppliers for resellers to consider are ThomasNet, Maker's Row, Oberlo, Alibaba, and GreenDropship.
How to Market Your Online Beauty Store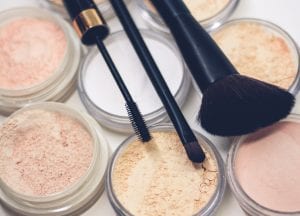 The beauty industry competition is extremely fierce. Resellers should always remember the importance of marketing and building brand awareness. Below are a few successful ideas to market an online beauty store:
Create a blog featuring beauty trends and news.
Create product videos.
Get product reviews.
Share reviews from social media influencers using specific hashtags.
Have an SEO (Search Engine Optimization) strategy to improve keyword rankings and traffic.
To sum up, coming up with product ideas can be challenging. Consumers are faced with nearly unlimited options in terms of which brands to purchase. It is important to find out what products you want to sell online to stand out from your competition. This is why you should always stay up to date with the latest beauty trends.
Natural beauty products are a growing industry. According to Zion Market Research, "demand is driven by an increased preference for natural, organic, and vegan beauty products to reduce harmful effects of dust, sun, and pollution." The United States is also the largest organic beauty products market.
Conclusion
If you're thinking about starting an online natural beauty products business, please get in touch with us here at GreenDropShip. We would be happy to provide you with details about the full range of natural beauty products carried by our manufacturers.