How To Sell Items Online Without Inventory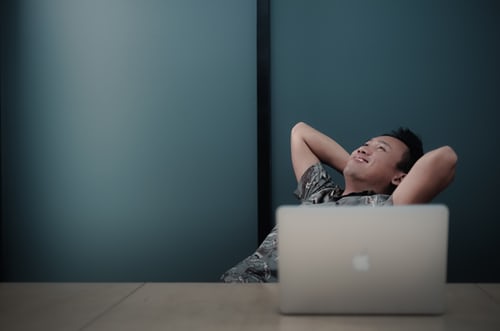 How To Sell Items Online Without Inventory
Most people who want to start an online business. But many are hesitant because they think that they'll have store all of their products and send them to customers. That thought alone can be intimidating. However, the truth is there are successful ways to sell items online without ever seeing any of the products. You can actually operate your own online business selling items with absolutely no inventory in stock. There are actually several ways to do it.
Four Ways To Sell Online Without Inventory
Sell Print On Demand
Multi-Level Marketing, or MLMs
Third-party Fulfillment Centers
Dropshipping
Let's delve into these ways in which to sell items online with no inventory. You'll be able to determine which method would work best for your e-commerce business.
1) Sell Print On Demand
With websites like Zazzle and CafePress, you have the option of creating your own products. Items such as making a mug with a family photo or a t-shirt with your dog's image are the kinds of items you can sell from these sites.
This kind of online business with no inventory is great for people who excel in design in terms of creating clothing, household knick-knacks, and office supplies.
There are several companies like Zazzle and CafePress that you can create products for sale without inventory. You just create the item right there on the website. When a customer orders it, the product is sent directly to them. Keep in mind however, a percentage is kept by these companies on every sale you make.
2) Multi-level Marketing Or MLM
Multi-level marketing (MLM), also called pyramid selling, network marketing, and referral marketing is a marketing strategy for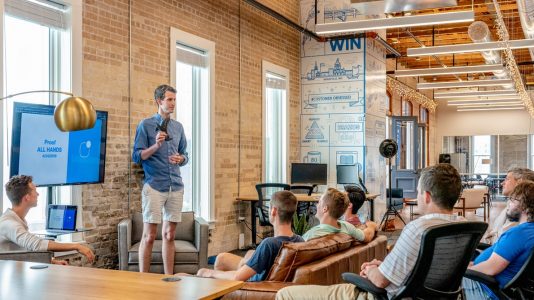 products where the revenue of the MLM company is created by non-salaried distributors who sell the company's products. The earnings of the distributors come from a pyramid-shaped commission system.
In becoming a distributor you can earn money through the sales of MLM's products and through recruiting other distributors in which you'll receive a portion of their income from selling products. In turn, distributors that they recruit, you'll also receive a portion of that revenue. This is called your downline.
Good examples of MLM marketing companies include Avon, Amway, and Herbalife.
Typically, you'll set up a website provided by the MLM company featuring their products. Your business model is very similar to most online retailers. You'll create a customer base and showcase products for purchase. However, the whole thrust of your e-commerce business is getting people to not only buy from you but also sell for you. It can be a lot of work. And it's not for everyone. But there are successes for those online retailers who are good at recruiting. It really just takes someone who is aggressive in recruiting people and creating sales.
3) Third-party Fulfillment Centers
Third-party fulfillment centers are a bit similar to dropshipping. However, the biggest differences are that this method of selling with no inventory involves ONLY stocking your products. They also will ship them for you to your customers. This is a good method if you get products directly from a manufacturer. You can then send them to a third-party fulfillment center for them to package and ship out to customers.
4) Dropshipping
Probably the most simplified and hassle-free of selling items online without inventory, dropshipping involves finding a wholesaler with a dropshipping program. The wholesaler stocks and manages all inventory. You select from their items which ones you'd like to sell online. The great thing is, you never have to see the products or handle them. The wholesaler takes care of all shipping to customers and customer service.
Wholesalers with a dropshipping program also provide support services to online retailers. Typically, there is a membership fee associated with joining a dropshipping program. But the rewards can be great.
Why Dropshipping Is Becoming The Preferred Choice Among Retailers
Exactly what is dropshipping? Dropshipping is simply a supply chain method in which a retailer doesn't stock their goods. Instead a wholesaler keeps the inventory and ships all orders from the retailer directly to the customer. The retailer never actually sees the goods. Dropshipping wholesalers also handle all customer service issues and delivery.
Dropshipping has gained immense popularity in the last several years due to the ease and simplicity of the method for online retailers. With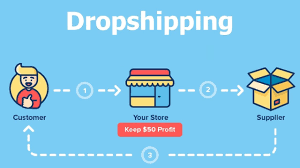 dropshipping, it's very easy to start an online business with very little money. It's just a matter of setting up a website and choosing a wholesaler or wholesalers to work with that offers products within the niche you'd like to focus on.
Also, because the wholesaler maintains all inventory and shipping, this leaves online retailers room to focus on growing their customer base and any marketing efforts to attract traffic to their web site. According to Americommerc.com, 33% of online retailers have adopted drop shipping as their primary method of order fulfillment. Companies like Zappos began as a dropshipping company. Wayfair.com built its entire business using the dropshipping method. With eCommerce growing by about 17% every year, it's projected that the popularity of dropshipping will continue to increase alongside the industry.
In 2017, approximately 23% of online sales last year were fulfilled via dropshipping, which comes to $85.1 billion That was two years ago. The amount of sales via dropshipping has increased substantially since then. Clearly, dropshipping is the preferred method for online retailers because it's so easy and allows tremendous freedom to build your business without being bogged down with inventory and customer service issues.
Five Signs Of A Great Dropshipper?
Variety of inventory
Quality products and great brands
Excellent customer service
Fast shipping
Good communication with online retailers
Breaking It Down
When you work with a dropshipper, you're going into a partnership. Not only that, the reputation of your online business depends almost entirely on the services they offer. That's why it's important that you work with a reputable wholesaler who places priority in delivering exceptional services to online retailers. They should excel at the following:
Wide Variety Of Products
This means you have a selection to choose from to introduce products to your customer base. It's also important that products from wholesalers are of quality with descriptions about the origins of the items and what ingredients are used in producing it.
Great Customer Service
Great customer service is a must. Quality products won't matter if customers are treated poorly or ignored. A dropshipper who responds quickly to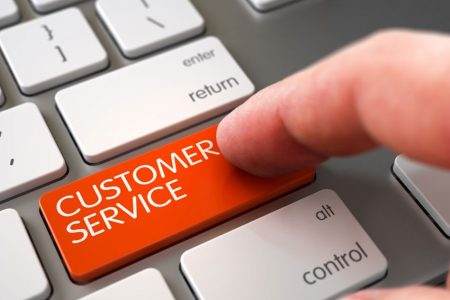 customer concerns or inquiries is a dropshipper you want to work with. Part of customer service entails quick shipping of products and any exchange or return issues that might arise.
Marketing Information
Lastly, a great dropshipper is constantly providing online retailers information about new products, how they can sell existing products, and any marketing tips that can help a retailer increase their business and customer base. Some even provide information on what products are bestsellers and suggestions on what to sell for an incoming season. In short, a great dropshipper is your biggest cheerleader. They want your business to succeed.
At GreenDropShip we excel at all the qualities of a great dropshipper. Your success is important to us. We feature a vast inventory of excellent natural and organic products for your business. And we make sure your orders are delivered pronto. You can always count on us to provide you with great information about our products and how to increase your revenue as an online retailer. Sign up for our catalog today and find out what we have to offer.