Natural Products Expo West 2018: Madrinas Coffee
Every year in early March, Anaheim Convention Center in Southern California hosts the largest natural, organic, healthy products event. A  record-breaking 85.000 people attended 38th annual Natural Products Expo West 2018. 3,521 exhibiting companies joined the event. As I heard from other attendees, this year`s event was even bigger than the last year with more than 600 first-time exhibitors.
Between March 8-11, I was at Anaheim to attend the event for the first time. When it comes to its size and variety, the show exceeded my expectations. I had a chance to chat with a lot of exhibitors, sample a great variety of healthy products, and find out about many new and exciting products.
As a coffee enthusiast, I especially focused on coffee exhibitors in attempt to bring a certain category of this huge show to our readers.
Coffee at Natural Products Expo West 2018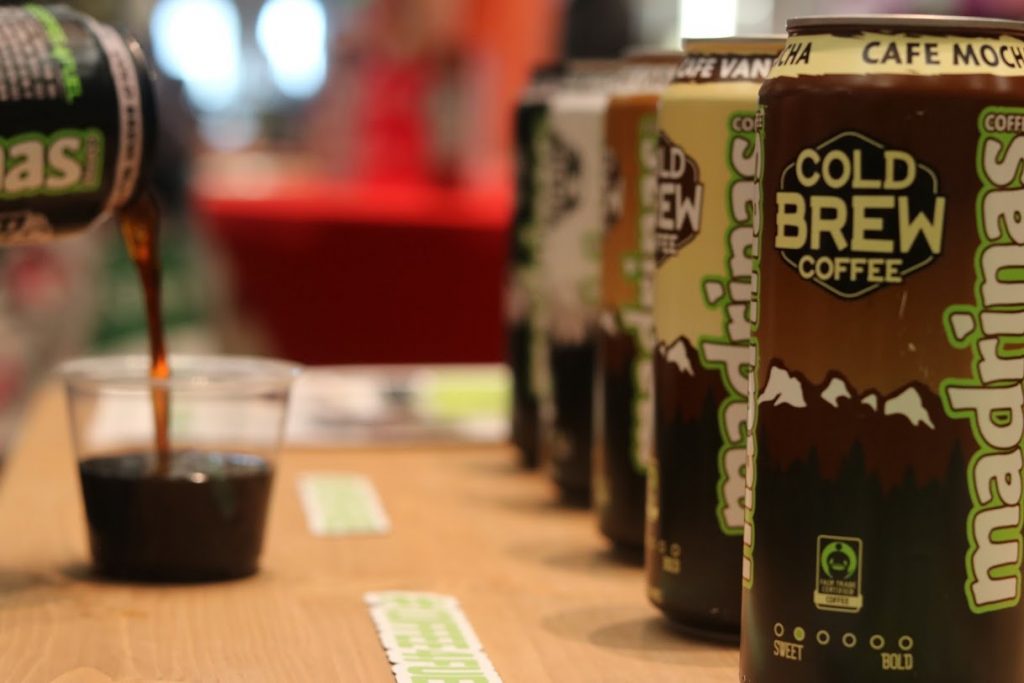 According to my observations, and I might be wrong, snacks, granola bars, and energy drinks were the most common type of products at the Expo West. The halls and ballrooms of Anaheim Convention Center were bustling with exhibitors, attendees, and hundreds of very tasty samples. The products were not limited to food and beverage items. Additionally, there were natural cleaning products, hand sanitizers etc.
As a coffee enthusiast, I was searching for coffee in whichever hall I go. There were about 70 different exhibitors, who had a coffee-related product to offer. Among such products, cold brew coffee seemed to be the most common by far. This did not surprise me considering that cold brew coffee`s popularity has been rising nationwide.
Madrinas Coffee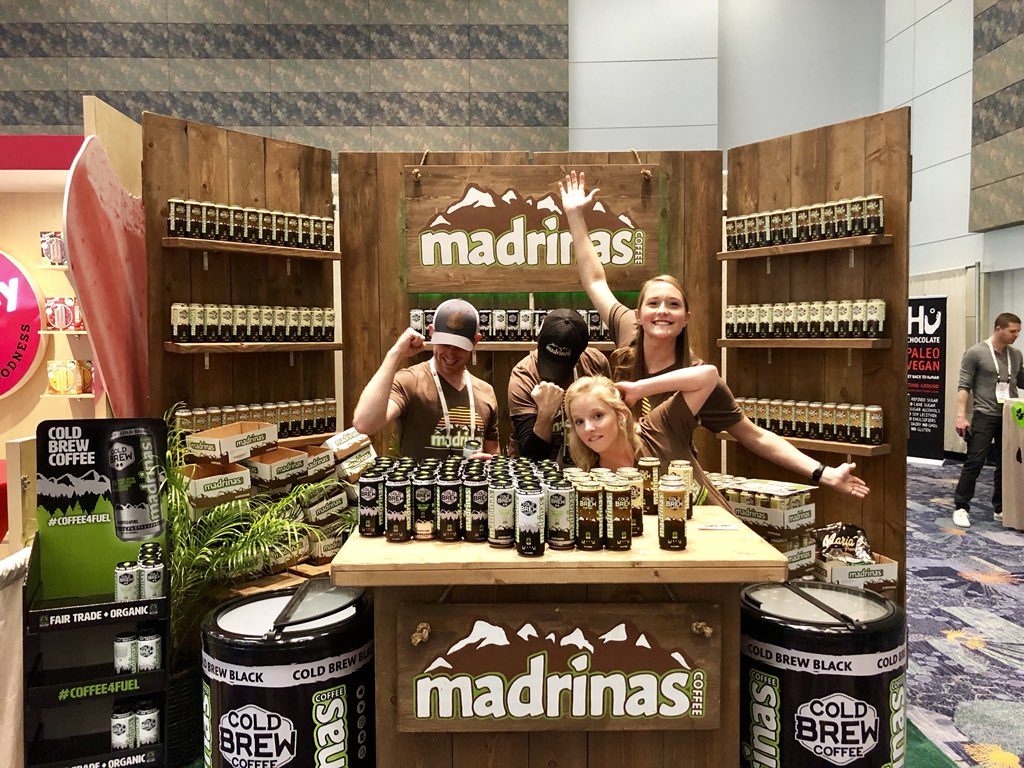 I found Madrinas Coffee`s booth at the level 3 of Anaheim Convention Center. Their booth had a nice wooden background that went well with the colors of their product design.
The booth was surrounded by other attendees, who were seeking information and samples. I was not going to miss a chance to taste a new cold brew coffee product. So, I waited a few minutes before I approached their booths.
I sampled their black cold brew coffee which was very bold and smooth. I loved the taste. They were generous enough to give me a whole can for me to take home. I had a chance to talk to the co-founder and vice president of the company, Alex Davis. Meanwhile, my coworker, who is a photographer, got busy with taking pictures of their products and booth.
Organic Fair Trade Cold Brew Coffee with a Smooth Taste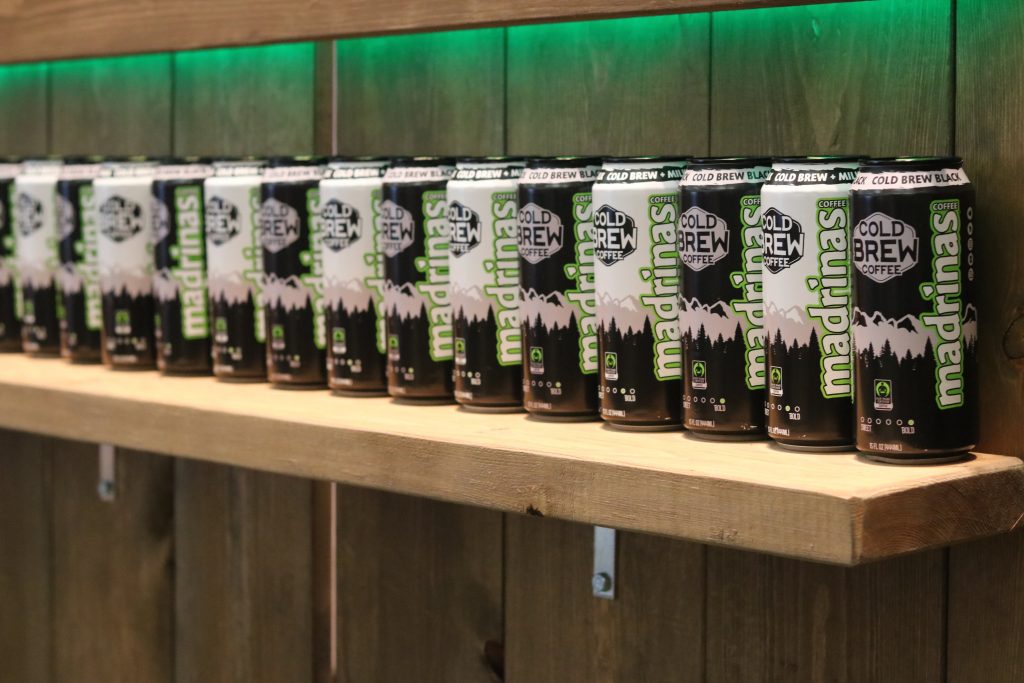 Alex Davis co-founded Madrinas coffee with his family in 2013. The company is based in St. Louis, MO. Mr. Davis told me about how smooth their fair trade, organic coffee tastes and it was impossible to disagree with him as I was sampling their coffee.
As I learned from the vice president, they grow their beans in Mexico and Columbia. They only use non-GMO cane sugar in their products.
Madrinas coffee started locally but now you can find their products in grocery stores around the country. It is also available on Amazon.
---

Greendropship.com is a supplier of 20.000 natural, organic, specialty products. As a member of greendropship.com, you can take advantage of our fast shipping, blind shipping, up-to-date inventory data, and high-resolution images. Whenever you receive an order from customers, we will fulfill the order. As a result, your customers receive the order within 3-5 days wherever they are in the United States.
Learn more about drop shipping or join us if you are ready to dropship coffee at true wholesale prices.