Opportunities to Start a Subscription Service
Opportunities to Start a Subscription Service
Subscriptions are becoming more popular as more options arise. Some of the earlier forms of subscriptions were things like magazines and newspapers. These days, consumers can subscribe to their favorite products, or they can even pay a monthly fee to get a mix of items that they won't know until they arrive. The mystery aspect for curated boxes has become a big selling point.
If you want to start a subscription service to supplement your drop shipping company, then you have to decide what kind of products you should offer, how frequently they're sent out, how much to charge, and a few other things. Once you figure these out, you can think about the logistics of maintaining the service.
What are People Subscribing to?
You have to think about what your customers want. What do you have to offer them? Is it something that people need on a regular basis or is it a mix of new things you want them to try? Depending on what you want to get out of your subscription service, you can accomplish different purposes.
Get Customers to Try New Products
There may be patterns in what people typically buy from you. They might reorder the same items on a regular basis. Getting them interested in new products can be done with a subscription service.
Examples
There are a lot of companies that do this. Companies like NatureBox and Winc offer monthly subscriptions that send products of a particular category (snacks and wine). Both of their services will either send products based on qualities customers chose, or customers can choose the products themselves.
This allows people to keep discovering new things they like, and then have reasons to keep reordering them. You don't necessarily need to have a personalized box to accomplish this. Sending every subscriber the same items is also a good option.
Have the Mystery be the Selling Point
While some popular services allow customers to choose their own products, others will leave it a mystery. Customers have no clue what they are buying until it arrives, which sounds like an odd thing to do. Who would pay for something they might not even like or use? Apparently a lot of people. In fact, not knowing is the allure of getting the subscription in the first place.
Loot Crate
A good example of this type of subscription is Loot Crate. They have a theme catering to geeks and gamers. Customers get merchandise from random franchises, usually related to superheros, video games, and anime.
Opening the box each month can be exciting to see what nerdy goodies are included. However, the items usually aren't the type that people would want to reorder. There's no reason to have two of the exact same Star Wars t-shirts or bobble heads. For this reason, it is mostly the experience of waiting for the box and finding out what you get that makes it worth getting.
Give People a Convenient New Way to Order
The last reason to provide people with a subscription service is simply for utility. There are many categories of products that people need to repurchase on a regular basis. Offering a subscription to those products makes it easier on the consumer.
Amazon Dash Buttons
An example of this is Amazon's dash buttons. The dash buttons are different because customers have a physical button to push whenever they want to reorder something, so it's technically not a subscription. However, it does encourage people to reorder items immediately after they run out of them. People attach the button near where they use the product. It's perfect for things like toothpaste, laundry detergent, paper towels, and other daily-use items.
Dollar Shave Club
The Dollar Shave Club is another service that was made for convenience. It's advertised for men so they can receive a new razor and blades each month for their shaving needs.
It's something that they would end up purchasing anyway, so having it shipped directly to them every month (or however often they want) makes the process much easier. Starting a subscription like these will entice customers by giving them a new way to order their favorite products.
Decide Your Purpose
Now that you know about some examples of subscription services, you can have a better understanding of what to do with yours. You can decide the purpose that drives your service. It mainly comes down to two possibilities: you either want people to discover new items, or you want to offer items people would normally get but in a new way.
This should be easy to decide based upon your existing inventory. If you sell necessity goods, like food or toiletries, then subscribers will need them on a regular basis. Conversely, if you sell luxury goods such as makeup or clothing, then people don't need your products but they want a way to discover new and interesting things.
Find Your Niche
Of course, you don't need to have such a rigid structure based solely on your category of products. People do need to eat to survive, but food is also meant for enjoyment. That's why snack subscriptions like NatureBox can be considered an unnecessary service, but people still buy it so they can discover new foods to eat.
Although the Dollar Shave Club offers much needed items like replacement razor blades, they also put things like styling gel and butt wipes into their boxes. In this way, their company gives the purpose of convenience and discovering new products.
You can also turn "luxury" items into essential ones. Most clothing subscriptions are strictly for fashion purposes, but it could easily be turned around. One example might be to offer underwear on a regular basis. Everyone needs to get a new pair of underwear from time to time. This is the philosophy that MeUndies has taken on with their subscription service.
Logistics of Beginning a Subscription Service
Once you have conceptualized the type of service you are offering, with the products and purpose in mind, you can begin building it. There are quite a few things to consider when it comes to this type of sale. It's not the same as normal online shopping where customers can buy something from you once and never be associated with your business again.
Having a subscription is an agreement between you and your customer. They agree to pay you a fee regularly and in return they expect a certain level of quality in the goods you provide them.
If your subscription is the kind where customers don't know exactly what they're getting, you will have to expect that not everyone will like it. You may need a separate return policy in place. Hopefully refund requests wouldn't happen often, but you might have to be more lax with giving refunds for this kind of service.
Payment Agreements
The idea of  being a subscriber is that they pay a fee on a regular basis to receive your service. You need to make the guidelines of how the payment will be made very clear to your customers. No one likes to see that they were charged with hidden fees, the shipping wasn't included, or they were charged when they thought they weren't supposed to be.
Avoid Confusion
Being completely transparent in this sense will save you from a lot of returns, bad reviews, and angry customers. Most likely, your subscription will have people be charged automatically on a monthly basis. You need people to electronically sign an agreement that you will be charging them until they cancel the service.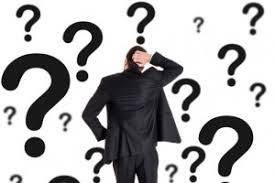 Sending out automated reminder emails before a charge can also be a helpful tool for avoiding unwanted complaints. Gathering emails with subscriptions is important for keeping in contact. Platforms like MailChimp can assist you in making the process of sending out automated, mass emails much easier.
Pricing
Deciding the price of your monthly box is an important step in defining your customer. Some subscription boxes may seem a little expensive, but the convenience of automatic monthly packages is usually enough reason for customers to forgive that.
If your box is too cheap, consumers may think that the products they would receive would be low-quality. On the other hand, if you charge too much then you're risking the loss of customers. They would also have a high expectation for exceptional products.
You should try to match the price to the value of your items as best as you can. Most subscription boxes seem to be in the $10-20 range. Comparing yourself to others can be helpful, but you might not fit within their structure.
Useful Tools for Starting Out
You can find some great tools to help you make the process easier. Depending on your current sales method, you can do something as simple as adding a plugin to start getting subscriptions. If you use a host site like WordPress, you're already halfway there.
WordPress offers a huge variety of plugins to make your experience on their site easier. There are a few specific ones that can work well with a subscription service.
Subscription Boxer
Subscription Boxer is a plugin for WordPress that, as the name suggests, is specifically for subscription boxes. The makers of this plugin claim that it is an all-in-one program that has everything you need to set up your service.
It takes care of everything from allowing customers to register a account, to managing their account, to setting up payment options. If you want a quick and easy way of starting a subscription service, then this is the way to do it.
A potential downside of this plugin is that it's not fully customizable. You have to follow their structure, which may not be as flexible as you want.
HF WooCommerce Subscriptions
If you want a more flexible experience, WooCommerce offers a lot of plugins dealing with online sale. HF WooCommerce Subscriptions is one that allows you to create "simple" or "variable" subscriptions. It gives you many options for billing periods, automatic settings, and renewal options. Downloading this should allow you to customize how you want customers to subscribe to your product.
WPForms
WPForms is a form builder that has many useful templates. In creating a subscription service, you need customers to fill out forms when they subscribe and to agree to payments. This plugin can make that easier.
They offer templates if you're not sure what is typically required in the forms you need. However, if you see that the templates don't include everything you need, you can edit them to your desire to get them exactly how you want.
The Last Step
You should have a pretty good idea on how to go about creating your subscription service. Deciding on your purpose, the customers you want to attract, the price, and how you want it all set up is half the battle. Once you have that figured out you can move on, because the last thing you have to do is execute it! Taking the leap into this new method of selling products can be daunting, but it is well worth the effort.
Learn more about selling products online.