Exciting Opportunities: What to Dropship on eBay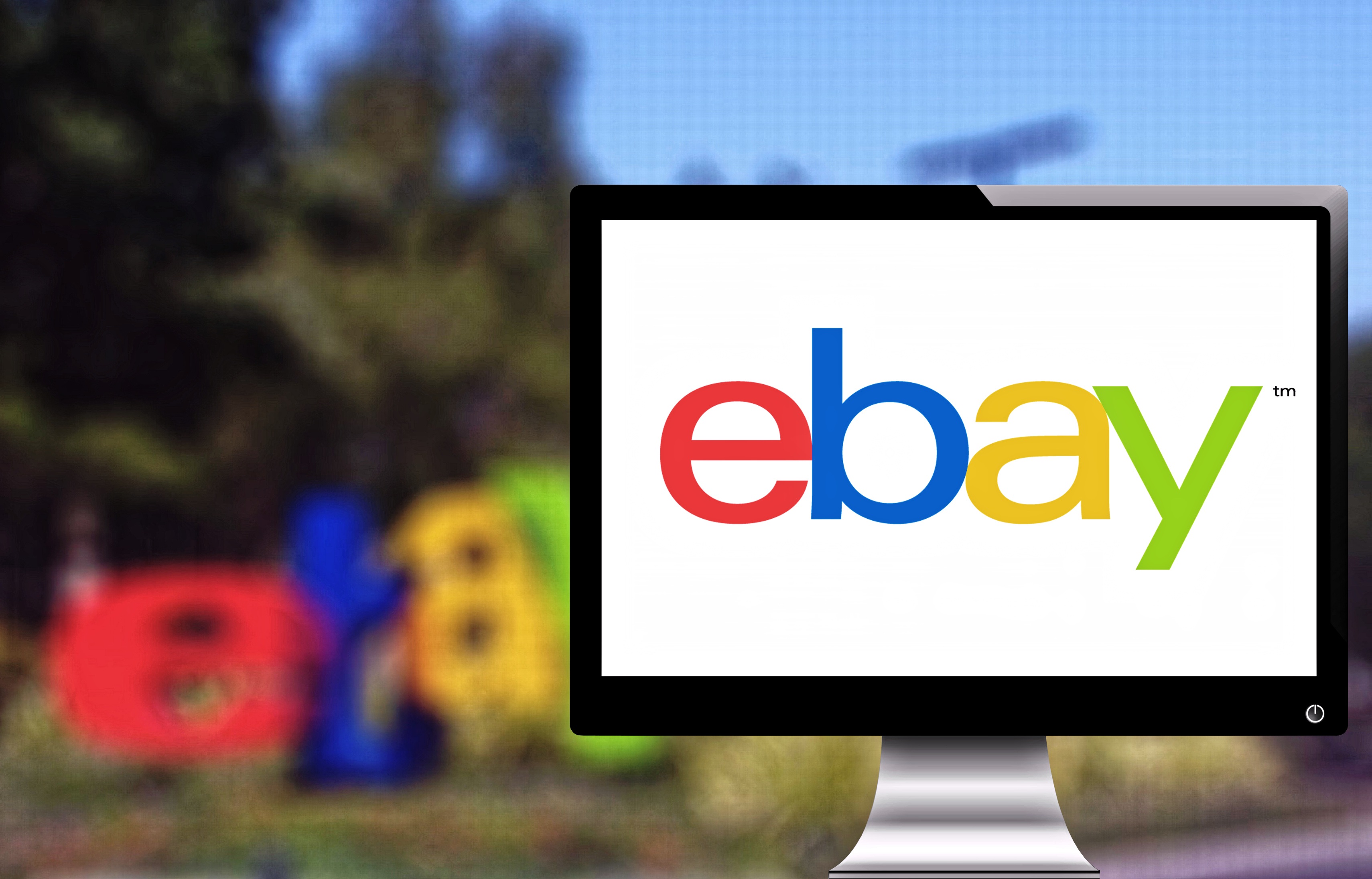 What To Dropship on eBay
If you are interested in becoming an online retailer, determining what to dropship on eBay is an important part of the process. Generally, it will consist of a fair amount of research and the ability to remain flexible in a shifting marketplace. Luckily for you, eBay provides a user interface and tools that make it easy to see what other retailers are selling and at what price points. Additionally, working with a dropshipping provider will ensure that your inventory remains flexible in order to meet changing demands from consumers.
If you then choose a reliable dropshipping provider and develop a good reputation as a seller on eBay, then it is perfectly likely that you can turn a tidy profit. However, in order to do so, you will have to be flexible to the demands of the consumers and be sensitive to changes in the marketplace. Luckily for you, dropshipping provides precisely this kind of flexibility. By working closely with your provider, you can have efficient inventory management and forecasting in order to have a successful store.
What Is eBay Dropshipping?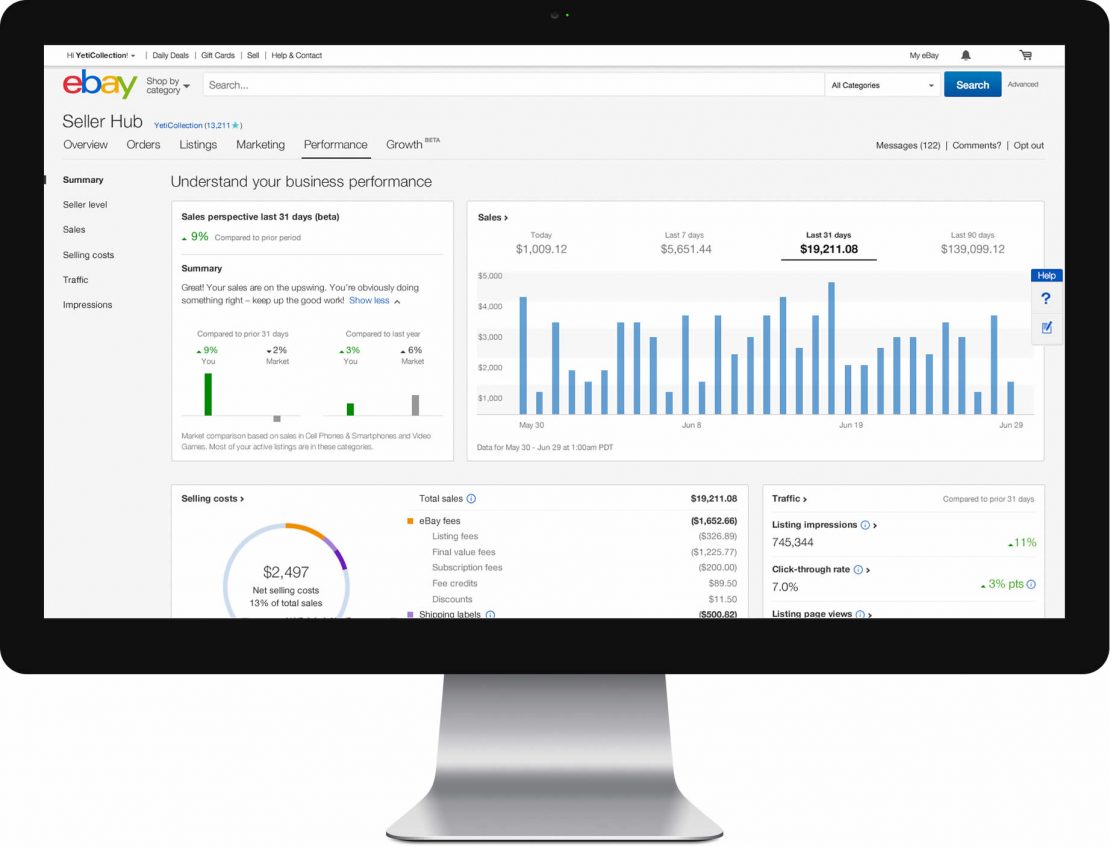 eBay is an auction website where retailers can list their products online. Not every transaction has to be an auction between two single-party users; the incredibly high volume of visitors to eBay means that many online retailers use it as a store to sell their products. eBay is one of the most popular e-commerce websites; there were 182 million active buyers in the second quarter (Q2) of 2019 alone. Its popularity is only growing as this figure represents a 4% growth from the year prior.
So let's examine how to determine what to dropship on eBay. Remember that dropshipping is a specific type of business model for online retailers. Rather than having to keep an inventory on hand, online retailers instead rely on dropshipping providers to store and ship the products. Consequently, this setup means that you as the dropshipper act as a kind of "middleman" between the consumer and supplier. You can effectively source products in bulk and then sell them at a profitable price on an e-commerce website like eBay.
This overall process can be broken down into three simple steps:
A customer visits your eBay store and places an order.
That order is forwarded to your dropshipping provider.
Your dropshipping provider packs and ships the order to the customer.
As you can see, this is a business model that makes it especially easy for online retailers like yourself. The best dropshippers on eBay take advantage of this business model and are able to drive profits by focusing their energy on connecting with potential customers.
How To Find The Best Items to Dropship on eBay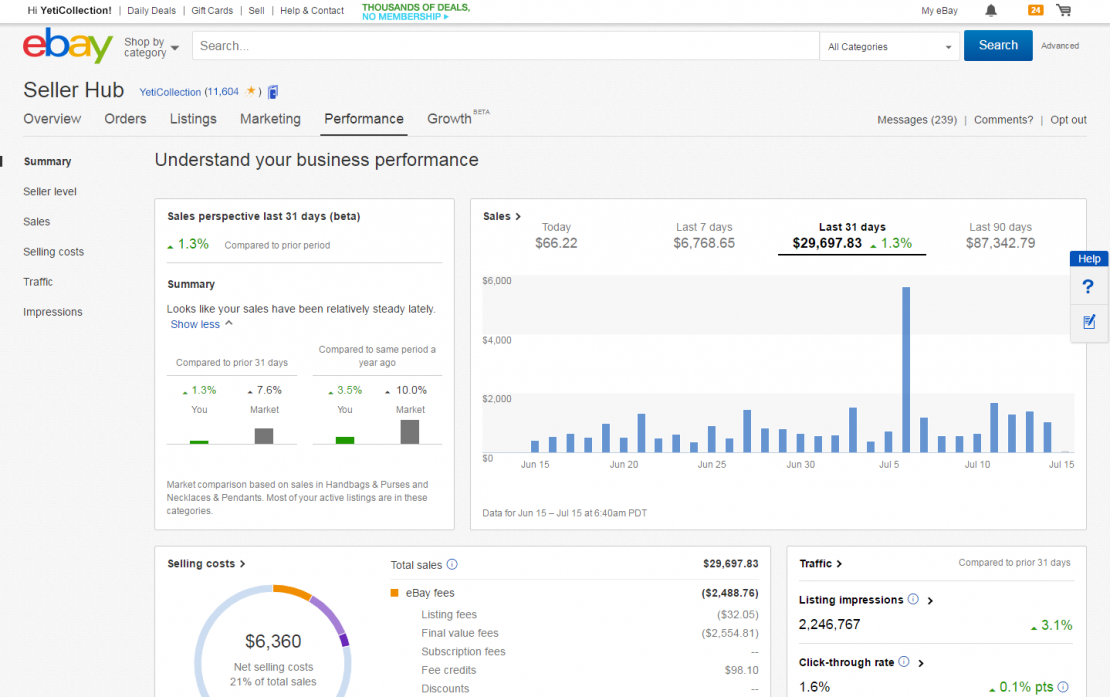 If you are trying to figure out what to dropship on eBay, just remember: research, research, and research! This may be the most important part of the entire operation. How can you tell if there is sufficient demand for a particular product? In other words, do people actually want you are selling? Well, eBay makes it easy to do the preliminary research. Just follow these steps:
Go to the eBay site.
Click on Advanced Search.
Enter the product you are researching (for example, essential oils)
Sort the results by Price Highest First.
Select the option for Completed Listings Only.
Hit the Search button.
See what the best-selling products are.
This entire process is important, but do not underestimate the importance of Step 5! Many inexperienced retailers forget to select this option and consequently do not get an accurate picture of the marketplace and customer demand. By selecting Completed Listings Only, you are ensuring that you only see the transactions that are actually finalized. Remember that eBay charges listing fees even if you do not sell the product, so you want to only see sales that have actually gone through entirely.
Following these steps will also ensure that you see how much people are actually paying for the products in question. This will allow you to set your prices so that you can actually turn a profit. It will also give you an accurate view of your potential competition. If various established stores have a lot of completed listings, then it's safe to say that your competition will be high. In other words, the market may be saturated and it will be very difficult for you to gain a profitable foothold.
Your eBay Dropshipping Store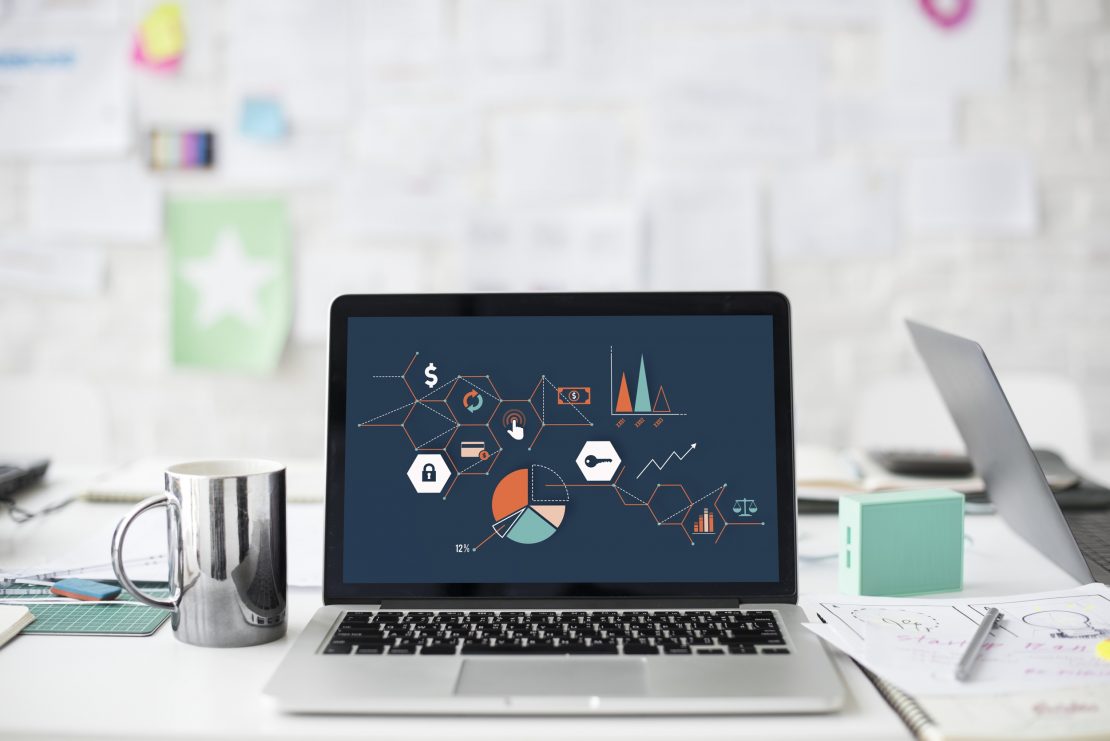 All this information can be distilled down to three fundamental criteria. When choosing what to dropship on eBay, make sure:
You can list it at a competitive price.
The product in question is something people actually want.
There isn't a ton of competition.
If you do your research and choose the right products for your eBay dropshipping store, you will have a higher likelihood of success. Remember that people sell all kinds of things on eBay, so it is particularly helpful to choose a niche from a wider category of popular products. In general, the categories of products that sell the best include:
Home furnishings and decor
Garden accessories
Beauty and health products
Home technology
Fitness and wellness products
Collectibles
Electronics
Women's clothing
What Rules Do eBay Dropshippers Have to Follow?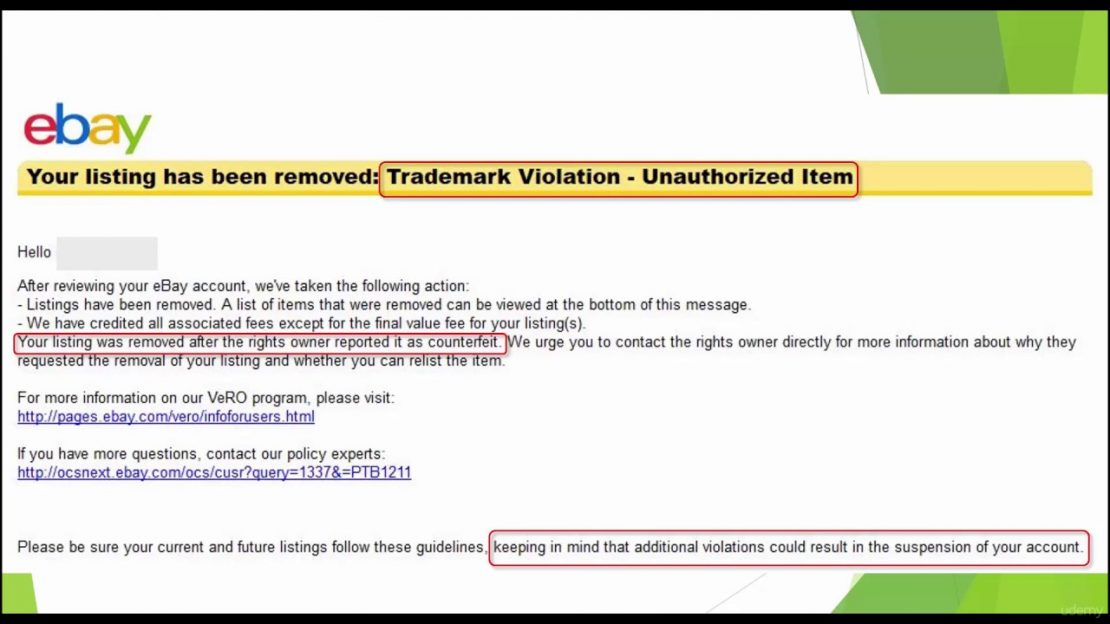 Because of the high volume of users and proliferation of online stores, there is a specific eBay dropshipping policy that retailers must follow. It can be broken down into the following principles:
Items cannot be shipped directly from a marketplace or retailer. If you sell an item, you cannot order it from a marketplace or retailer and then ship it to the customer. If eBay catches you doing this, they may even suspend your account. For example, the following scenario is NOT allowed:

You put Item A up on your eBay store.
A customer purchases Item A.
You order Item A from Walmart or Amazon and ship it directly to the customer.

All sales must meet delivery and shipping standards. Any item that a customer buys must reach them within 30 days. Additionally, if you are selling food items, then you are responsible for the product reaching your customer without any spoilage.
False advertising or counterfeit items are not allowed. You must accurately describe the product and not purposefully mislead customers.
There are also restrictions on what to dropship on eBay, including:
Partially-used cosmetics
Electronic surveillance gear
Human remains
Weapons or guns
Illegal or prescription drugs
Personal information
Lock-picking equipment (or items that encourage crime)
Following these basic rules ensures that your account will remain in good standing with eBay. This means that you can continue listing and selling your products in order to turn a profit. Keep in mind that working with a dropshipping provider does not violate any of these rules. It is perfectly acceptable for you to have an eBay store while collaborating with a dropshipping provider to handle the storage and shipping of your inventory.
Using Third-Party Providers for Order Fulfillment
If you have an eBay store, you have two basic options when it comes to fulfilling your customers' orders:
Self-fulfillment. This can also be referred to as in-house fulfillment and it means that you handle the entire process of fulfilling orders. This is the preferred method for most online retailers if the products are handmade or require a great deal of customization. If you have a low volume of orders, this can be an effective and cost-effective way to do things. However, if you plan on having a store with a high volume of orders, then this method can quickly become overwhelming and not profitable.
Outsourced fulfillment. This second option means that you outsource the fulfillment process to a third-party logistics (or 3PL) provider. Essentially, the 3PL handles all the logistics of storing and shipping the inventory. A dropshipping provider is the same thing as a 3PL provider.
It should be noted that the best dropshippers on eBay (those who are the most profitable) frequently work with dropshipping providers. Choosing one that is dependable and has an extensive inventory to offer can help you develop an eBay store that will draw in a high volume of customers.
Remember that a dropshipping provider handles the logistics of storing, packing, and shipping the items. This allows you to keep your startup and operational costs low while decreasing risk for your online store. That means you should always choose a provider that is reliable, dependable, and carries the type of products that you are looking to sell. Many providers specialize in certain kinds of products; for example, Greendropship has over 20,000 natural and organic options for you to carry in your online store.
The Benefits of eBay Dropshipping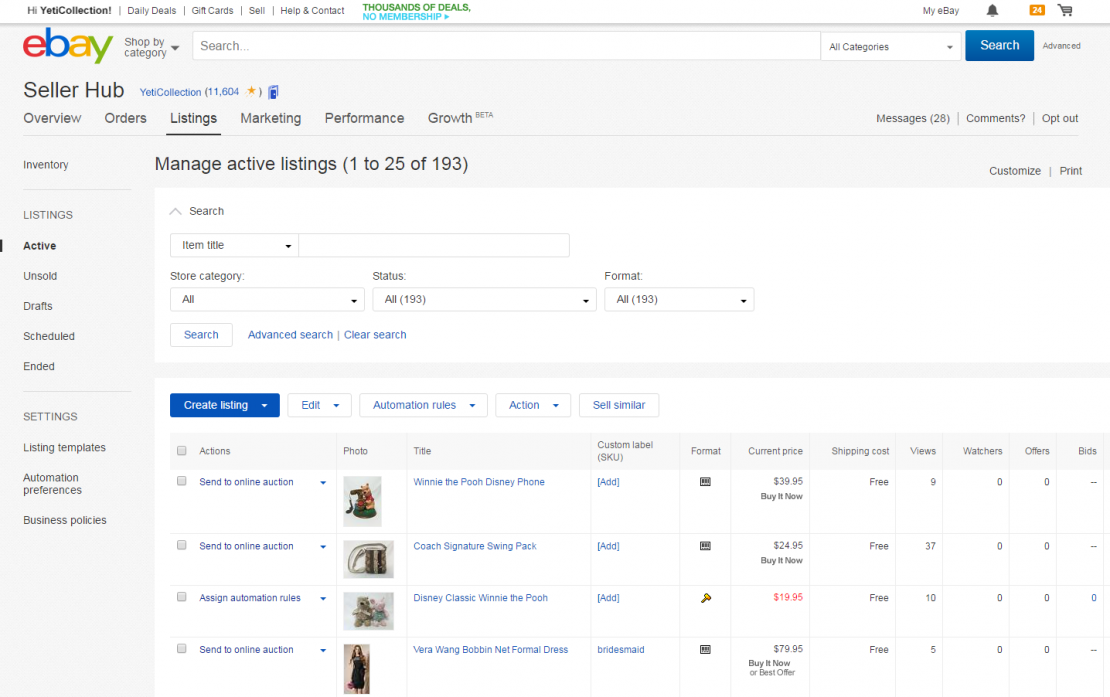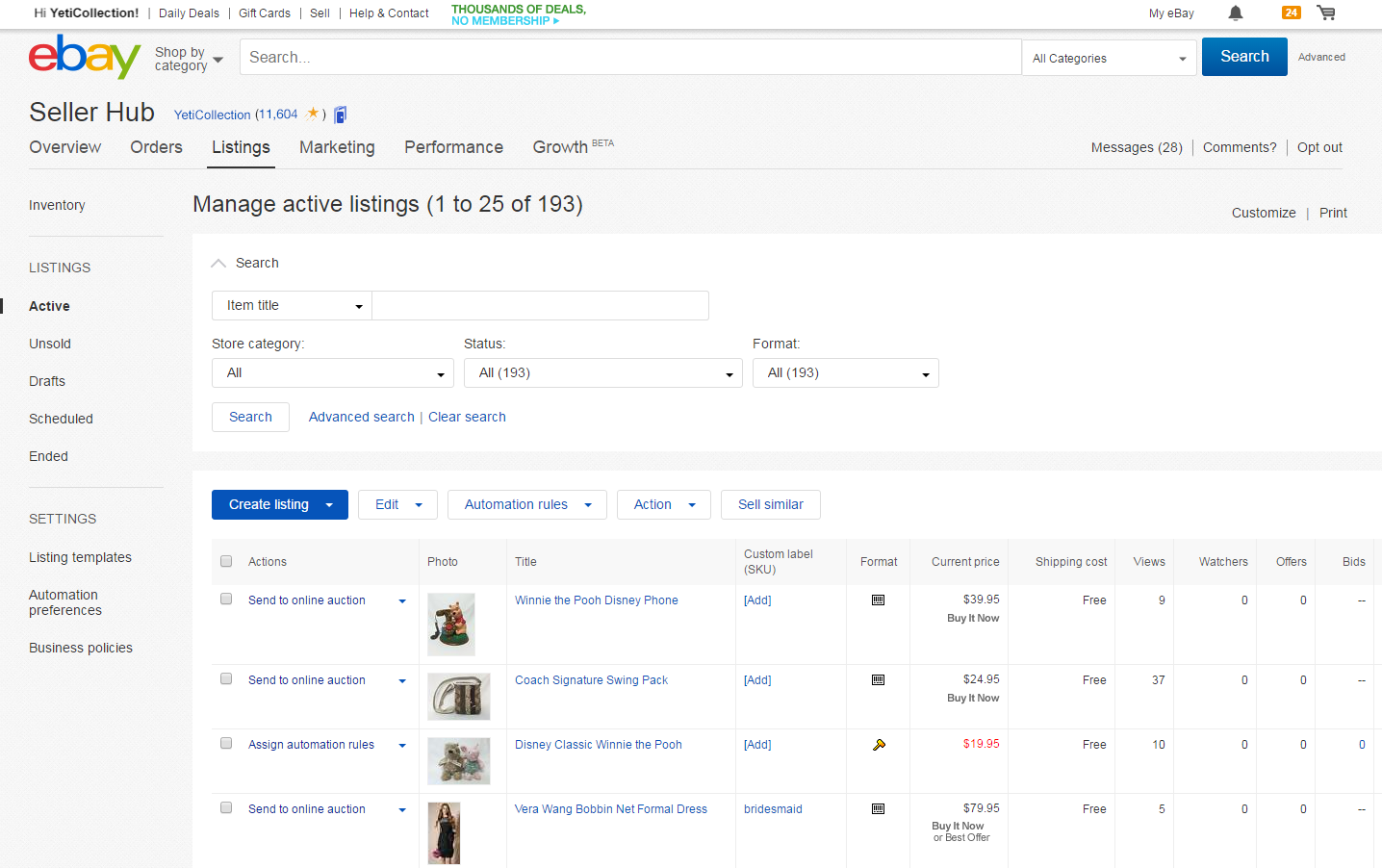 There are a number of benefits to eBay dropshipping, especially with a 3PL provider:
Easy to expand your store. eBay even allows you to have multiple stores under a single interface, making it easy to diversify your inventory and keep up with changes in customer demand.
Low overhead and startup capital. A dropshipping operation is generally much less expensive to run than a regular store. This is because high-cost infrastructure, like a warehouse or packaging equipment, will be covered by the dropshipping provider. However, remember that eBay charges listing fees for any products that you list online, even if you do not sell the product.
Easy to manage and scale. eBay has an interface that can be easily customized and will keep track of various important metrics. In addition, a good dropshipping provider will also track your selling stats and help you adjust your store and inventory to boost your profits.
Low risk for online retailers. This is because the inventory is handled by the dropshipping provider. For example, in a regular store, if you order inventory that does not sell, then you end up having to cover those losses. You will not incur this kind of risk with an eBay dropshipping operation.
Efficient inventory management. This goes beyond the simple act of storing products. A dropshipping provider will allow you to sync inventory with the eBay store, view real-time inventory data, and reorder products to improve inventory forecasting.
As you can see, there are a wide variety of benefits to eBay dropshipping. Above all, however, it is a flexible system with an easy-to-manage user interface. Flexibility is important in online retail as it allows you, the retailer, to react quickly and proactively to potential changes in customer demand and fluctuations in the online marketplace.
How to Set Up Your eBay Dropshipping Store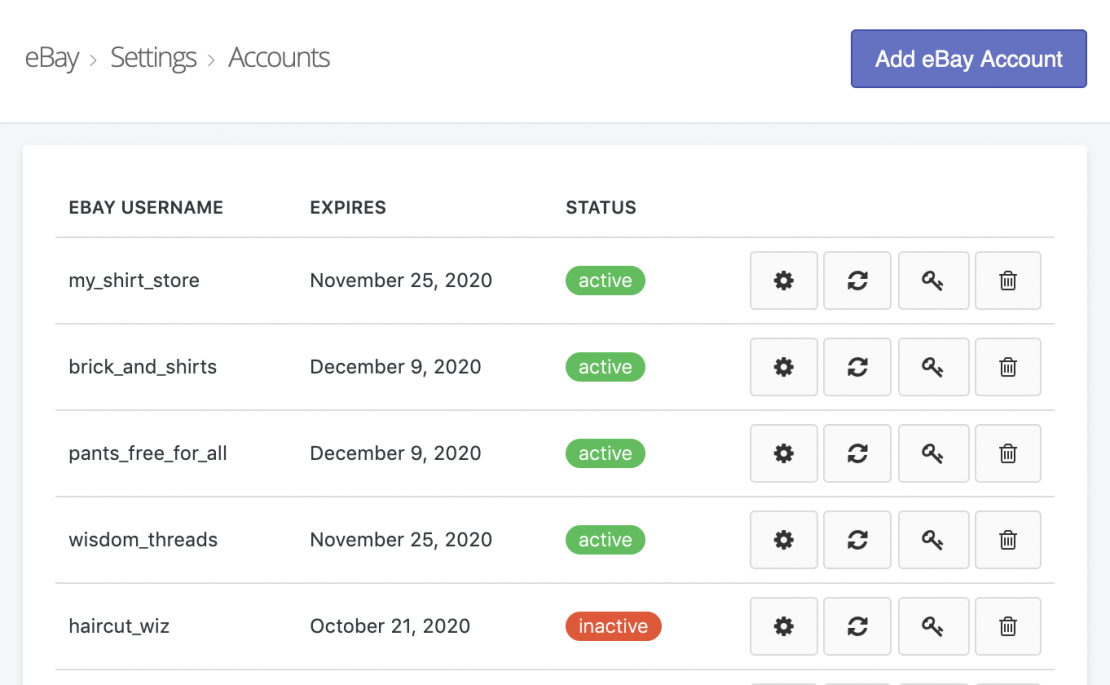 So lets say you've decided to open an eBay dropshipping store. Congratulations! You are entering an exciting and potentially profitable situation. So how exactly do you get started? Well, because of this convenient and easy-to-use business model, you simply have to follow these steps:
Create a seller account on eBay. Remember that listing fees will be part of your operational costs.
Choose a dropshipping provider (also known as a 3PL provider). You should choose a reliable provider that specializes in the type of inventory you are interested in carrying.
Decide what you will be selling. It's absolutely crucial that you choose products for which there is enough demand. Make sure, however, that there is not a surplus of supply.
List the items in your eBay store. Be sure to adhere to eBay's rules about false advertising and use high-quality images that accompany catchy text and descriptions.
Forward the sales to your dropshipping provider. This is usually automated, but you should make sure what the protocol is when choosing your dropshipping provider.
However, there are two factors that can potentially limit your profits:
Fees. Depending on the type of products you will be selling, eBay may allow you to put up your first 50 listings for free. However, you may have to put up hundreds of listings in order to turn a tidy profit, so you want to ensure that you choose products that have the highest likelihood of selling well.
Time. This is a huge factor! When creating your store, you have to research your product, write snappy sales copy for the product description, list any technical specifications (if applicable), and upload alluring photos of the products in question.
This means that you must choose what to dropship on eBay wisely.