Where to Source Products for Dropshipping Opportunities
A dropshipping store can be a very lucrative venture. But there are a lot of moving parts to a successful e-commerce store, so you have to always ensure that you've made the right choices. When determining where to source products for dropshipping, the absolute critical decision is choosing the right dropshipping supplier. After you've chosen the best supplier to work with, take a look at their inventory and see if they are carrying the types of products that you'd like to offer to your potential customers. 
How to Find the Right Dropshipping Supplier
When figuring out where to source products for dropshipping, remember that your supplier is essentially your primary collaborator. Remember that you will pay them a nominal fee and they will be in charge of storing, packing, and shipping your inventory. In other words, they are your wholesale distributor. Without them, your dropshipping store would be a non-entity, so don't underestimate their importance!
In order to find the right supplier, you can do the following: 
Start with a Google search.

This is the best place to start, but keep in mind that a high ranking website does not necessarily mean that a supplier is the right fit for your online store. Higher rankings simply mean that a given website has effectively implemented

search engine optimization

(SEO) – be sure to check below for the kinds of things you should look for in a supplier. 

Subscribe to a retail directory.

There are so many suppliers out there, many of whom are not entirely legitimate. Honestly, it can seem overwhelming, especially to a new online retailer! So how do you narrow this field down? Well, you could use one of these directories that have carefully screened the suppliers that they list: 

Contact the manufacturer directly.

If you've already chosen what products you'd like to sell, you can forego working with a supplier and just contact the manufacturer directly. Chances are they'll be able to give you a list of authorized suppliers. 
This may seem like a lot of work, but finding the right supplier is so vital to the success of your dropshipping store. Trust us, you'll be thankful that you put in all these legwork initially!
Let's Consider Your Place In The Supply Chain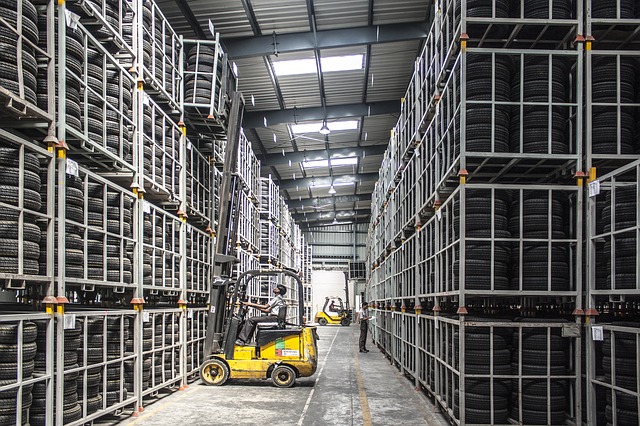 Let's take a quick moment to consider where you, as an online retailer, fit in the wider supply chain. Remember, there are many ways that a product can go from the manufacturer to the retailer. So let's take a moment to look at the supply chain of wholesalers:
The manufacturer –

Every product starts here. In some cases, you can buy from them directly, but of course, that means that you'll have to already know what products you'd like to carry. In some cases,

boutique

stores will source products directly from small (in some cases single-person) manufacturers. 

Importer/Exclusive Distributor –

In some cases, a certain company may have secured exclusive rights to import and/or distribute a certain product in a given country. They will sometimes sell directly to retailers, although they usually sell to smaller, more regional wholesale operations. 

Wholesaler/Regional Distributor –

These are the smaller, more regional wholesale distributors listed above that frequently take some volume of product, break it down, and sell to local wholesalers. 

Jobbers

– These are the final link in the wholesale supply chain; they make deliveries, usually daily, to local grocers or brick-and-mortar retail operations. 
Is all this making your head spin yet? It can all seem awfully overwhelming, especially if you're an online retailer looking to quickly and efficiently find where to source products for dropshipping. 
Keeping that in mind, it's best to go with a dropshipping supplier. The best ones will offer an extensive inventory of great products while handling their storage, packing, and shipping. Remember, consider your supplier to be your collaborator; you will work together to help your dropshipping store thrive. 
The Best Dropshipping Suppliers Will Have These Characteristics
So now we're moving forward! Remember, you're still looking to find where to source products for dropshipping, so you'll need to find the right supplier. As you come across potential candidates, keep an eye out for the following characteristics:
Representatives who really know their stuff
You need a supplier that really knows the industry, so be sure that they have sales and service representatives who can always be of assistance to you. There are all kinds of potential challenges that may come up over the course of you doing business, so choose a supplier that can troubleshoot any potential issues. The best suppliers will have someone available to you 24/7/365; remember, online retail never sleeps!
Products that are high quality and in high demand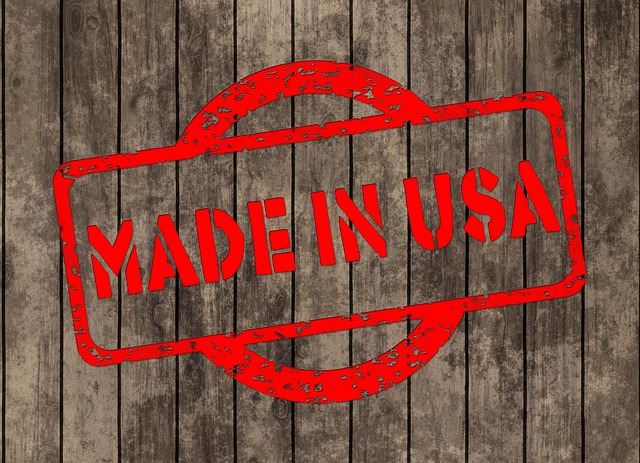 In many ways, a dropshipping supplier's most valuable asset is their inventory. It's important to know that dropshipping is a competitive retail market; you'll need to have a great line of products in order to get that much-needed edge over your competition. This is sometimes easier said than done, so be sure you choose a supplier with an extensive inventory of great products. 
Truth be told, finding where to source products for dropshipping really begins with checking a supplier's inventory and selection. You'll have to conduct product research and see what the supplier has to offer for your potential customers. 
It's also important to note that many consumers are willing to pay a premium for certain items, like organic food or products made in the United States. Any label that says "Made in the USA" carries a certain weight to it that will impress potential customers. 
Keep in mind that by carrying the best products in your online store, you will end up having: 
Higher product and store reviews.

This is important in online retail; many e-commerce stores live and die on the strength of customers' reviews. 

A greater number of referrals because of positive word-of-mouth.

This is like free publicity!

More regular customers.

A satisfied customer is more likely to come back, so never underestimate the power of a satisfied customer! 

Fewer returns from dissatisfied customers.

Unfortunately, this is just a fact of life with retail, but having the best products certainly decreases the likelihood. 
Innovative tools to help you source the best products
So now you've established that a supplier has the right inventory for your dropshipping store. You'll meet customer demand and maintain decent profit margins. 
But how do you effectively source and keep track of these various products? By choosing a supplier that has the right tools to help you get the job done! For example, consider the following: 
Detailed and accurate product descriptions. 

Order history that you can search and collate.

Customizable data feeds for inventory.

Real-time tracking for inventory.

 
By offering these crucial tools, you will be able to efficiently and effectively source products from your dropshipping supplier. 
Convenient, reliable, and efficient ordering and shipping process
Convenience, reliability, and efficiency are the key words when choosing dropshipping suppliers. In order for this collaboration to be lucrative to you, the ordering process has to be convenient and efficient. Generally, this is achieved by the supplier offering you the ability to reorder inventory via email or online. Remember, you don't want to have to get on the phone every time you have to replenish your online store.
It's also crucial to consider the supplier's packing and shipping operation. Don't forget that this is one of the critical things that they do throughout the entire dropshipping process; in fact, that is essentially what you are paying them for! 
If a supplier takes longer than 1 to 2 business days to pack and ship an item, then it's likely that they won't be able to keep orders moving fast enough. This is especially important during peak retail seasons like the holidays or the end of summer. 
Be Sure To Ask Possible Suppliers These Important Questions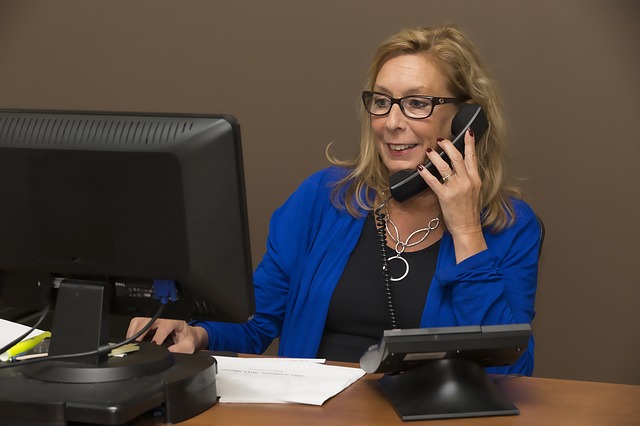 So now you have a list of potential suppliers! The next step is whittling down that list to the best candidates. Keep in mind that the most legitimate suppliers will have designated sales representatives, so be sure to ask them these important questions: 
How much does their service cost? Are these terms negotiable or fixed? 
Are there other costs in addition to membership or order fees?

(These can include expedited shipping, delivery, or restocking fees). 

Do they sell products directly to online shoppers? 
What is the supplier's policy on returned items? 
Do defective products have a warranty? 
Does the supplier specialize in certain kinds of products?

(This is also known as a

niche

amongst dropshipping suppliers).
These are all crucial pieces of information, so make sure your sales rep answers them thoroughly. If they seem uncertain or give you contradictory bits of information, that is a bad sign. Remember, running an e-commerce store is similar to a brick-and-mortar retail operation: common sense is important. In other words, if something seems off, then it likely is!
Source your Products with Greendropship
Hopefully, you now have a decent idea on how to find the right supplier. This is a critical step in developing your dropshipping store, so be sure you give it the importance that it deserves. Always keep in mind that you want convenience, reliability, and efficiency – these are the traits that will make your collaboration lucrative. 
With all that being said, Greendropship is an innovative and competitive supplier with over 20,000 natural and organic products. They also offer the right tools and technology to help you effectively and efficiently source your products. Finally, these products are also made in the USA, meaning that potential customers are likely willing to pay a premium. This will help your dropshipping store thrive and keep profit margins nice and healthy! Download our product catalog to find out more about the products you can sell online!