Wholesale Drop Shipping Companies to Jump-Start Your Company
Finding wholesale drop shipping companies that are both reliable and affordable can be difficult. Especially when working online, identifying these companies can be a time-consuming process.
These suppliers can make or break your company so it is especially important that you take the time to choose the right companies to work with. Although finding the right wholesale drop shipping company can be difficult, it is not impossible.
Take some time to develop a strategy and think about how you are going to find your wholesalers. You want to establish a good relationship with these companies. After all, they have the products you are going to stock in your store.
Understand Your Products
The first thing you should do when finding wholesalers for your e-commerce store is to define what your store is going to sell. Think of the broader category your product is likely to fall under. In this category, think about search terms items such as organic snacks, fair trade coffee, or natural soaps.
Using keywords that are too specific might prevent you from finding the right wholesaler right away. Keeping an open mind will help you find a supplier more easily, especially if you are new to dropshipping.
Go to The Source
Seeking out the manufacturer of a product is a good idea because you're more likely to get a lower price. The fewer people that touch your products along the supply chain, the higher your profit margin will be.
There are some things to consider when finding manufacturers to work with.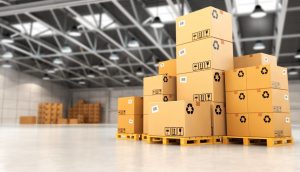 First, the manufacturer might not sell to you. Depending on their minimum order requirements, you might have to buy a minimum of 1,000 items in order for them to do business with you. This can be difficult for startup companies but it is always worth looking into.
Second, sometimes manufacturers do not trust outsiders. It is possible that the manufacturer already has an established supply chain and will not want to do business with a startup company.
How to Find Wholesalers Online
While finding wholesalers to work with can be difficult, it can absolutely be accomplished using Google.
An easy way to start is to conduct a basic Google search for your desired products. Using keywords such as "wholesaler", "manufacturer", and "distributer" can yield some useful results.
Another way to find wholesalers is to use more keywords that are relevant to the products you are looking for. Something like "organic cookies, Tom's Organic Snacks wholesale" might be enough to find wholesalers or distributors who have the specific product you are looking for.
It is worth going through multiple pages on Google to find the right wholesaler or distributor. Just because they are on page 7 of your search engine doesn't mean that they are not a viable supplier.
To that end, suppliers might have outdated 90's style websites. Finding the right wholesalers is important and is well worth the time spent searching for them.
Get Social
It is a good idea to look everywhere you can for suppliers. When you have exhausted your Google searches, try looking to trade shows, industry forums, and conferences to expand your search.
These are places, both physical and digital, that are devoted to connecting people and products. It is always a good idea to build relationships with people who are already working in the industry. It's all about who you know.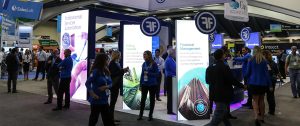 Joining forums, subscribing to trade magazines, and attending trade shows are all excellent ways to meet the right people. Trade magazines are likely to contain advertisements for wholesale companies. WebWire is a good directory of trade magazines. Trade forums and shows are great ways to make connections with industry insiders.
Having decided what niche market your business targets will make it easier to find these forums and tradeshows.
If you are willing to take the time to search, you will likely meet the right people.
What to Look For
Once you have found potential wholesalers to work with, it is a good idea to conduct some research on the company. After all, they are an essential part of your business.
Some things to look for in a wholesaler are:
What are their minimum orders?

This can be negotiable. Choosing a wholesaler who can meet lower order volumes might be something that is important for your business.

What are their return policies?

Depending on what you're selling, returns might be common. Make sure that your wholesaler has a return policy that is acceptable to your company.

What is their order processing time?

If the wholesaler has an order processing time of two weeks, that might leave you in a pinch. Be sure to find a supplier who processes orders in a timeframe that works for you.

What are their delivery schedules?

Similar to the order processing time, the delivery schedules could be too infrequent for your operations.
Wrapping it Up
Finding wholesaler drop shipping companies to work with can be a lengthy and frustrating process. Be prepared to make changes to your strategy and expect something to go wrong in the process.
Establishing an efficient and reliable supply chain is a process that is certainly worth the time. Continue to improve your supply chain until you find the right companies to work with.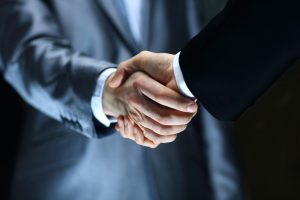 There are many ways to find wholesalers for your drop shipping business venture. Even if you are operating a conventional brick and mortar storefront, your supplier will make or break your business.
Always remember that everything is negotiable. If you ask respectfully, wholesalers might be willing to work with you on the minimum order volume, prices and discounts, and delivery schedules. Before you sign a contract, be comfortable with what you are signing.
In time, you will have assembled a network of connections and recruited the team who will be able to take your business from startup to standout. Be patient, dedicated, and social and your company will have a strong network of suppliers that make the whole process worth it.