BBQ Dropshippers: Top Wholesalers For Your Online Store
Nothing invokes the phrase "finger-licking good" like a steaming hot slab of barbequed ribs just waiting to be set down on a picnic table.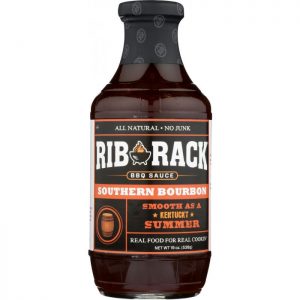 Fact is, bbq is an American way of life. That's why it's important for bbq dropshippers to work with the best bbq wholesalers they can find. A solid selection of quality products is a must. Because this article is aimed at online food retailers, the focus is going to be on bbq wholesalers who feature bbq food products among their inventory.
Who Are The Best BBQ Wholesalers To Dropship From?
This wholesaler is a bbq sauce specialist featuring dozens of sauces from all over the country. Their inventory ranges from bbq sauce and wing sauce, to jerk sauce and seafood sauce. They also carry a line of Suckle Buster bbq sauce products.
Hot Sauce Harry's is one of the country's largest hot sauce distributors. They also offer a line of their own brand of bbq sauce products including dry rubs and seasonings.
Another large distributor of hot sauce, this wholesaler features a huge line of bbq products including sauces, dry rubs, and seasonings. Massive inventory for serious bbq lovers.
This distributor features a line of excellent bbq sauce and dry rub options along with wing sauce and other products.
GreenDropShip carries a huge inventory of organic and natural food products. That said, the wholesaler features an excellent selection of bbq products that include sauces, rubs, and marinades. We also feature fuel items in offering a variety of wood chip and charcoal products.
What Are The Best BBQ Products To Dropship?
Before we go into the best products for dropshipping let's be sure we understand what dropshipping actually is. Dropshiping is a supply chain management method where a retailer does not keep the goods they're selling in stock. Instead, the retailer transfers all customer orders to the wholesaler who then ships the products directly to the customer.
In terms of bbq wholesalers and dropshipping, as an online retailer, you want to do your research. The first thing you want to know is if they actually have a dropshipping program. And if the wholesaler is reputable with good customer service. Remember, they'll be doing all the interaction with customers from shipping out the goods to returns or any other issues. So it's imperative that you work with a wholesaler who excels in customer service and gets orders out quickly.
All this said, when it comes to dropshipping bbq products it's good to have a solid idea on what kinds of products will appeal to your customers.
Here's a quick list of the top best products to sell online:
BBQ Sauce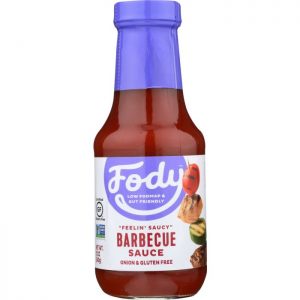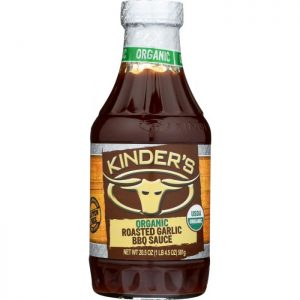 What's exciting for bbq dropshippers is the huge variety of bbq sauces available on the market. At one time there was just the typical tomato-based product. Now there are so many flavors to choose from. Not only that, the emphasis on quality organic sauces has reached the market as consumers look for ways to eat healthier while enjoying one of America's all-time favorite cuisines.
Rubs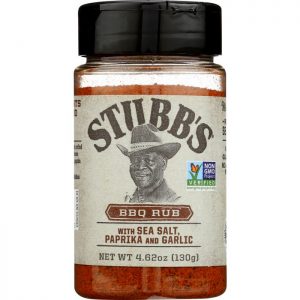 While meat rubs have been around for some time, they've now gained huge popularity among backyard barbeque enthusiasts. A "rub" is a mix of seasoning and flavoring ingredients that are applied to meat or poultry right before barbecuing. There's a huge variety of rubs on the market depending on your taste. They can range from mango-based rubs to honey and garlic. Rubs really seal the flavor of the meat while adding any accent that comes from the rub ingredients.
Wood Chips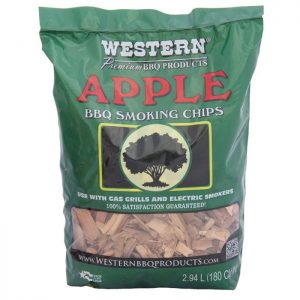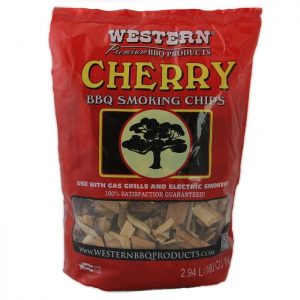 Many bbq enthusiasts prefer wood chips to use for their barbeque purposes. All smart bbq dropshippers should definitely offer a variety of wood chips since different kinds of wood produce a different effect on the meat during the bbq process. For example, applewood chips deliver a smoky, apple flavor. On the other hand, mesquite chips deliver a southwestern flavor to meat that's distinctly Texan in flavor. There are several varieties of wood chips for online retailers to offer on their e-commerce websites.
Charcoal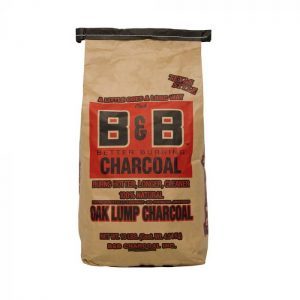 And while many bbq enthusiasts love wood chips, equally there are those who prefer charcoal. Like wood chips, charcoal also comes in a variety of products. Traditional charcoal briquettes are a popular product since they burn quick and the temperature remains even. However, you've got lump coal fans who like the product's ability to light faster and hotter. Lump or hardwood coal also delivers a more woody flavor to the food.
Condiments
Condiments are items that would almost assuredly be present at almost any bbq. Condiment items include:
Mayonnaise
Mustard
Ketchup
Salad Dressing
Cheese
Relish
As a bbq dropshipper, it's a good idea to also carry condiment items on your website. Grilling or barbequing outside doesn't necessarily mean ribs and chicken. It could mean hamburgers and hot dogs. So condiments like the ones mentioned above are essential to the bbq experience. Be a one-stop-shop dropshipper and reap the revenue awards.
All of the above-mentioned products provide an excellent way to introduce your customers to new products and different kinds of flavor. For grilling specialists, your online store can be a godsend in making it very convenient for them in terms of bbq product purchases. Also, these products are easy to ship. At GreenDropShip, all of our bbq products are made with organic ingredients. Our charcoal and wood-burning items are from select manufacturers who are passionate about their bbq.
New Trends In BBQ Products
As American consumers continue to expand their love for global cuisines there has also been an explosion of new bbq products on the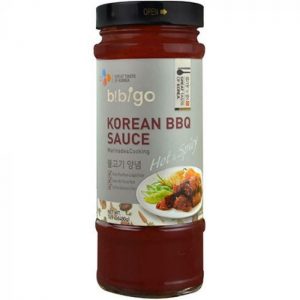 market over the last few years. This is something bbq dropshippers should keep an eye on as new items quickly hit the marketplace with eager consumers lining up right behind them.
In the bbq sauce category items like Korean bbq sauce has experienced tremendous growth in sales across the U.S. Other's include teriyaki-based sauces and sriracha, jalapeño and sweet chili flavors. A lot of this is due to America's love of bbq chicken wings. The meat lends itself to many kinds of flavors in sauces. The fact is, consumers have discovered that bbq embraces many flavors that come from around the world. Different twists on sauces and different flavors that pair great with grilled and bbq meat are now becoming the norm on consumer grills.
Barbecue embraces a lot of flavors of the world, different spices, different kinds of twists on sauces, and different flavor profiles that pair great with smoked meat whether it's chicken or pork or beef. And let's not forget vegan options. As veganism continues to rise throughout the country, vegan bbq products have hit the market and continue to expand in sales. As bbq dropshippers it's a good move to carry these kinds of products. They will attract a vegan customer base and increase your earnings.
Another new trend is the demand for organic and "clean-label" bbq sauce products. With health-consciousness now a huge part of consumer concerns when it comes to food, the drive for "better-for-you" bbq products has produced a variety of excellent organic goods and condiments for consumer consumption. From boutique labels to large commercial producers, organic bbq products have made a huge splash on the market with lots of options for health-conscious bbq lovers.
Why It's Smart To Market BBQ Products Year-round
According to Grand View Research, the global grill market size soared past $4.79 billion dollars in 2018 and is anticipated to increase year over year at 4.5% over the next five years.  The tremendous sales in grills among consumers are due to a rising trend in cookouts, particularly on holidays and weekends. Also, cookouts are hugely popular with younger generations who are expected to drive growth for grill sales. Here are some interesting statistics:
70% of adults today in the U.S. own a smoker or grill.
 49% of Americans above the age of 6 participate in outdoor cooking activities at least once a year.
What this means to bbq dropshippers is that the demand for bbq products is huge. Not only is bbq popular, but it's pretty much an ingrained activity among Americans to routinely grill their food. Bbq dropshippers should take advantage of the immense love of bbq in the states and offer a broad selection of these kinds of products on your retail websites. While grilling and bbq is most popular in the summer, keep in mind that many consumers don't wait for warm weather for outdoor cookouts.  There's also the fact that some regions of the country stay warmer than others during colder months.
Always keep in mind that your e-commerce website is available to consumers across the country all year round. So it's a good idea to continually market your bbq products throughout the year. You may get great business from the west coast during colder months and then increase your business overall during warmer months from all regions of the country. So treat bbq marketing as a year-round endeavor. Not seasonal.
To see the huge inventory of bbq products that we have to offer, sign up for our catalog. Let us help you make your business a success.